It seems like only yesterday that our hearts were beating rapido when Rak-Su won the The X Factor crown in 2017, but the 2018 series of The X Factor 2018 is already coming to an end, with the final set to take place on Saturday 1st and Sunday 2nd of December.
With a new judging line-up consisting of husband and wife duo, Robbie Williams and Ayda Williams, One Direction singer Louis Tomlinson and returning head judge Simon Cowell, it has been a great series.
The X Factor 2018: Everything we know about this year's series of The X Factor
When is The X Factor 2018 final?
The X Factor 2018 final will take place on Saturday 1st and Sunday 2nd of December. The show on Saturday will begin at 7.30pm and end at 9.30pm. With Sunday night's results show starting at 7.30pm and finishing at 9.30pm.
Who is in The X Factor 2018 final?
After an amazing series, only three contestants remain for the 2018 final. Simon's act Scarlett Lee will battle it out against Louis Tomlinson's boys, Dalton Harris and Anthony Russell.
Where is The X Factor 2018 final?
The 2018 X Factor final will take place at the SSE Arena, Wembley.
On Saturday night's show, Dalton Harris is set to perform 'Beneath Your Beautiful' alongside Emeli Sande MBE after singing 'I Believe I Can Fly' by R Kelly, Scarlett Lee could be singing 'Angels' with judge Robbie Williams following a rendition of 'Defying Gravity' from the musical Wicked and Anthony Russell might be performing 'Leave a Light On' by Tom Walker with the man himself, after first singing 'Born To Run' by Bruce Springsteen.
On Sunday night's show, Dalton Harris might be singing alongside 2012 winner James Arthur, Scarlett Lee may be singing with Leona Lewis, winner of the 2006 series and Anthony Russell could be set to perform alongside the Kaiser Chiefs.
Who is performing at The X Factor final?
Take That have confirmed they will be performing at The X Factor final this year! Taking to Twitter to share the exciting news with their fans, Take That said, 'The rumours are true… we will return to the @TheXFactor 🎶'.
At the time of writing it hasn't yet been confirmed if the band will reunite with their former band mate, and X Factor judge, Robbie Williams, but that's surely what ALL fans are hoping for.
Other performers confirmed to appear on The X Factor final include, Anne-Marie, George Ezra, James Arthur and the amazing Ellie Goulding. See the other performers below
The X Factor 2018 final guest performers REVEALED (no Hits Live branding) - slider
1 of 5
CREDIT: u00a9 Shutterstock
George Ezra
He'll likely perform his new single 'Hold My Girl'. That, or the INESCAPABLE 'Shotgun'.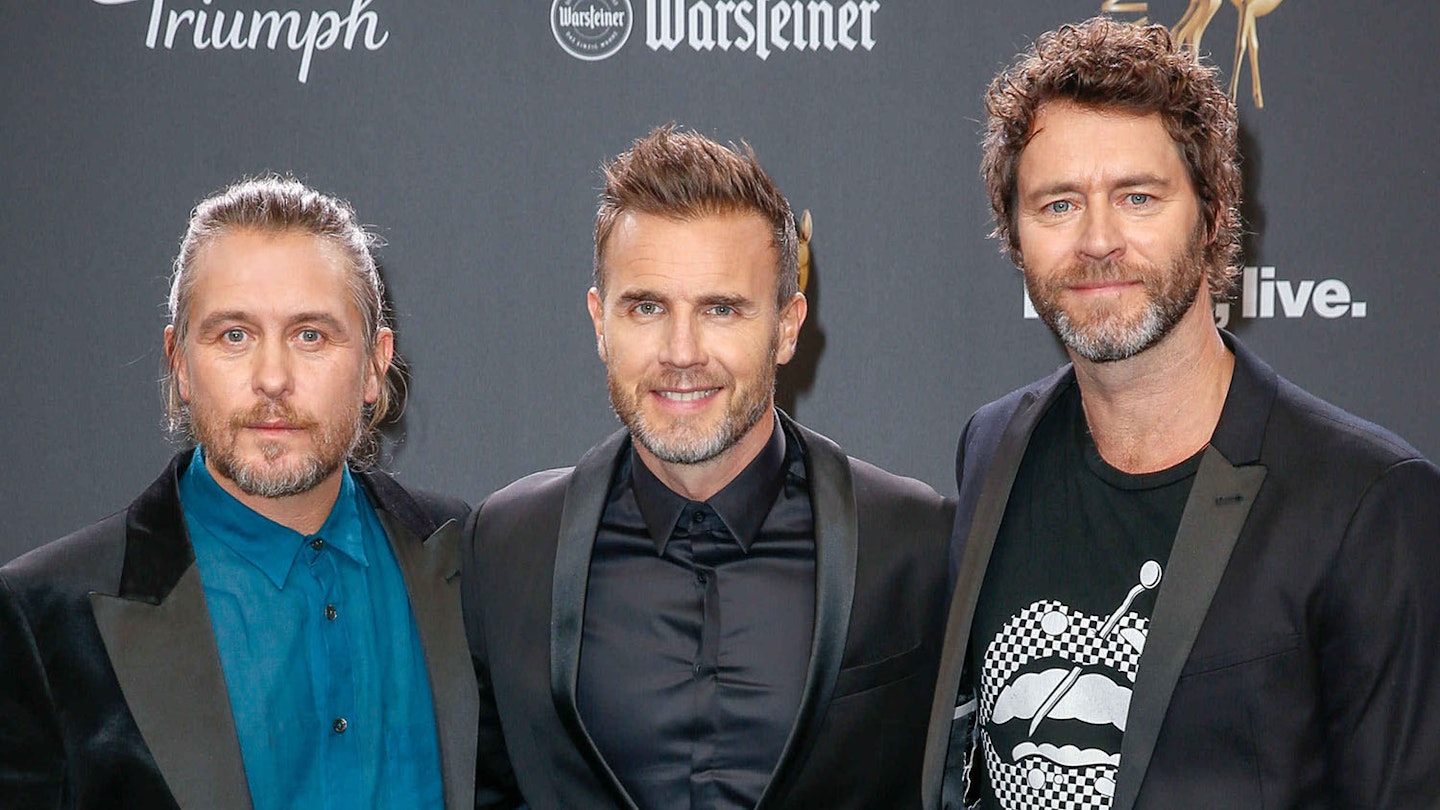 2 of 5
CREDIT: u00a9 Shutterstock
Take That
Take That have just been confirmed to perform on the final.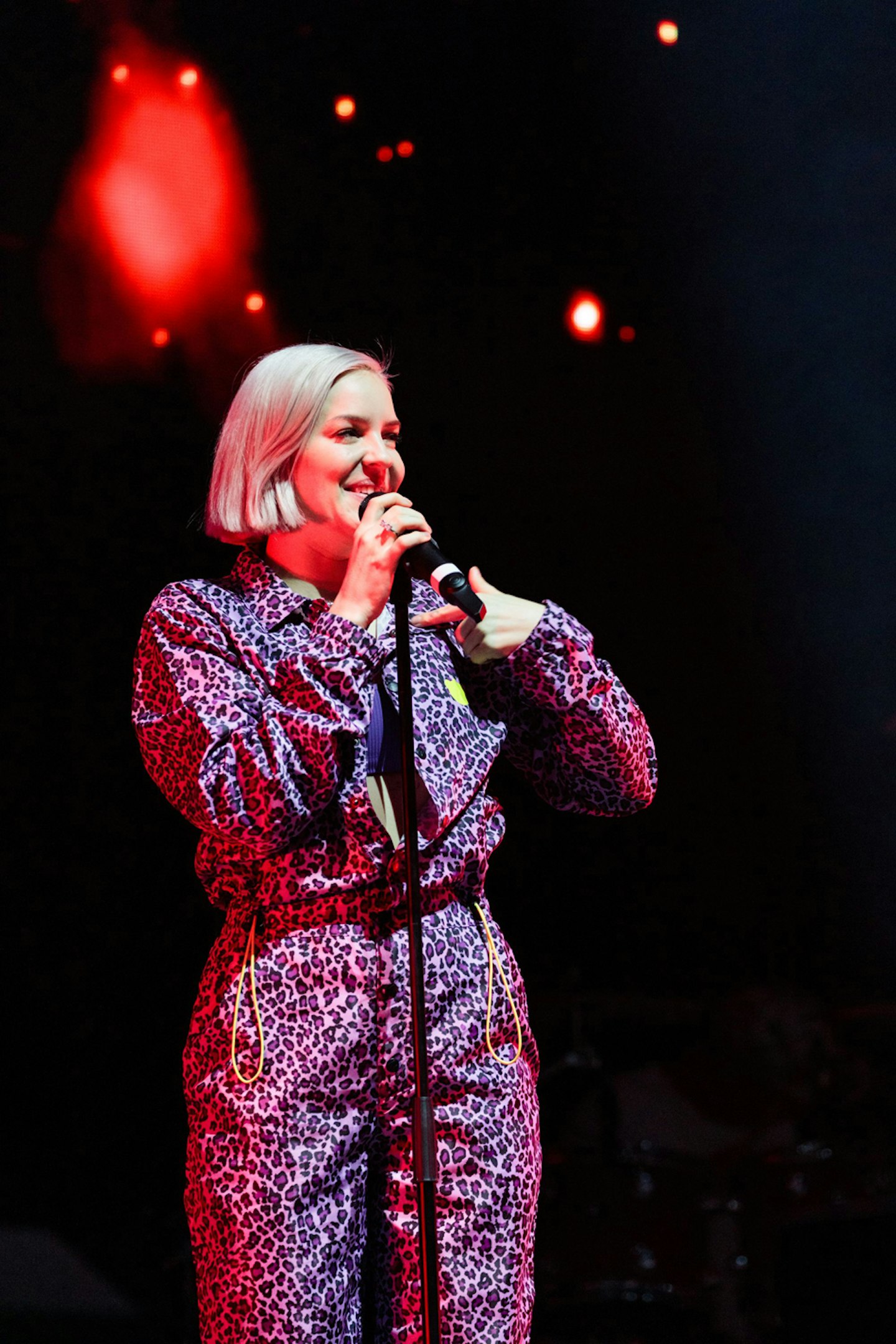 3 of 5
CREDIT: u00a9 Shutterstock
Anne-Marie
Anne-Marie looks set to perform The Greatest Showman's Rewrite the Stars with James Arthur.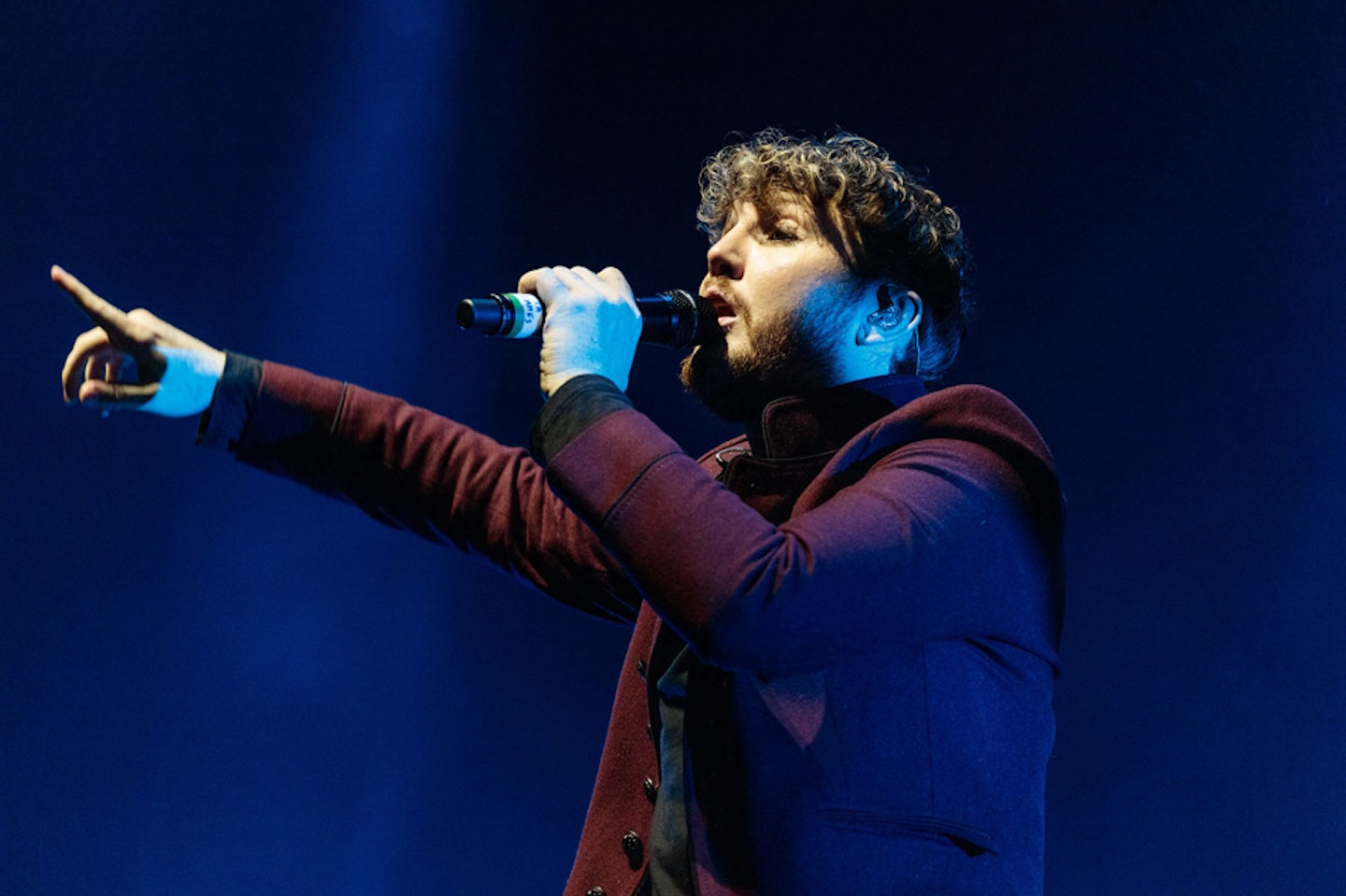 4 of 5
CREDIT: u00a9 Shutterstock
James Arthur
James will hopefully perform 'Rewrite the Stars' with Anne-Marie, originally from The Greatest Showman soundtrack.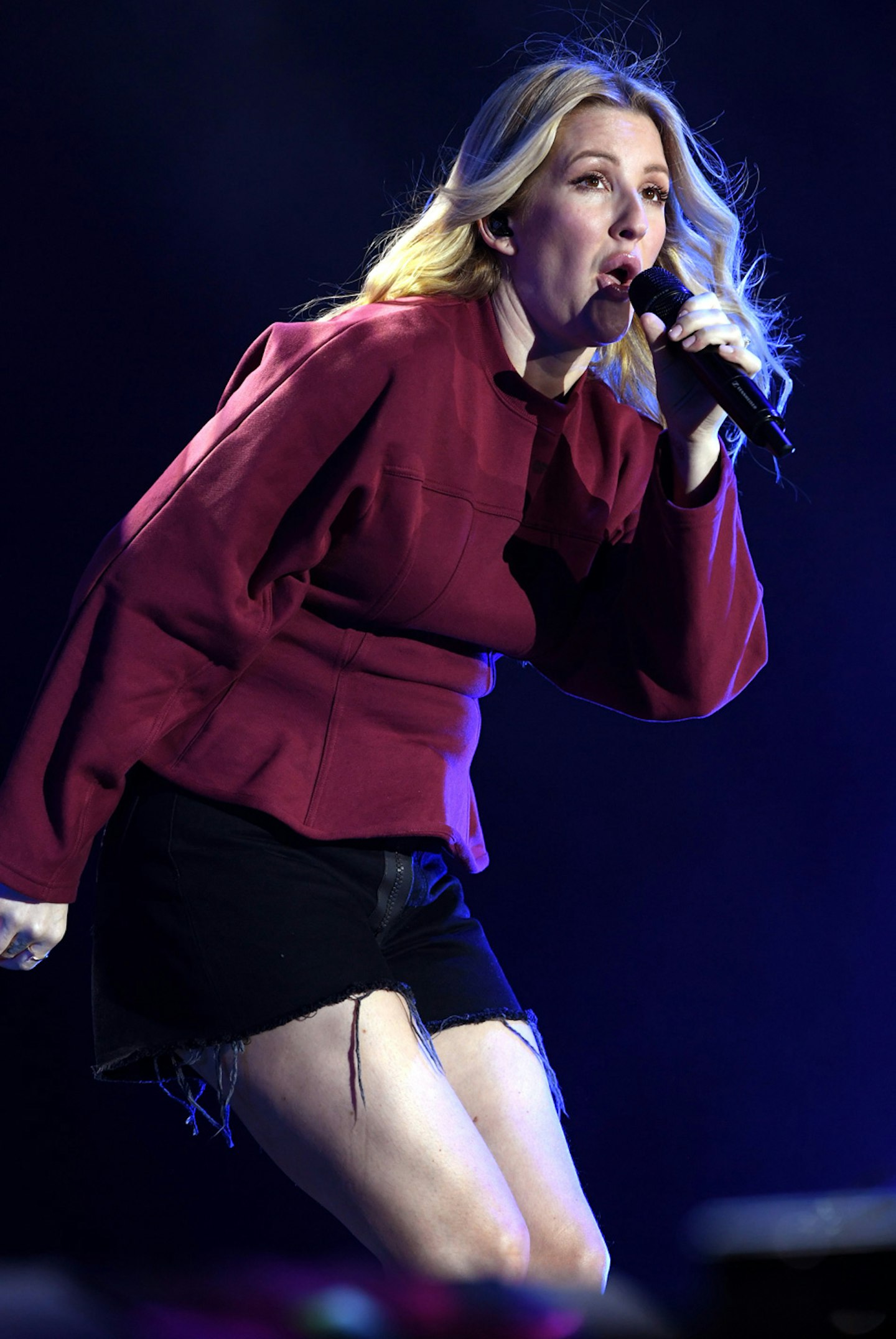 5 of 5
CREDIT: u00a9 Shutterstock
Ellie Goulding
We're hoping Ellie sings Diplo and Swae Lee banger 'Close to Me' on the final.
Who are The X Factor 2018 judges?
After Louis Walsh quit the show, Nicole was snubbed and Cheryl reportedly encouraged NOT to return. The X Factor 2018 judges line-up was revealed.
Husband and wife duo Robbie Williams and Ayda Williams, and One Direction superstar Louis Tomlinson made the cut. Simon Cowell returned as head judge.
Who has been eliminated from The X Factor live shows?
Week 1: Olatunji Yearwood (Overs) and Armstrong Martins (Boys)
Week 2: Janice Robinson (Overs) and LMA Choir (Groups)
Week 3: Molly Scott (Girls) and United Vibe (Groups)
Week 4: Misunderstood (Groups) and Giovanni Spano (Overs)
Week 5: Bella Penfold (Girls) and Shan Ako (Girls)
Week 6: Brendan Murray (Boys), Danny Tetley (Overs) and Acacia & Aaliyah (Groups)
What are the judges' categories?
This year, Simon Cowell has the Girls, former One Direction singer Louis Tomlinson has the Boys, Robbie Williams will take charge of the Groups, and his wife Ayda will look after the Overs.
Which contestants made it to The X Factor live shows?
This year, 18 contestants made it through to the live shows after a super tense round during Judges' Houses.
Which contestants made it to Judges' Houses?
Simon Cowell's Girls:
Bella Penfold
Georgia Burgess
Shan
Mollie Scott
Maria Laroco
Scarlett Lee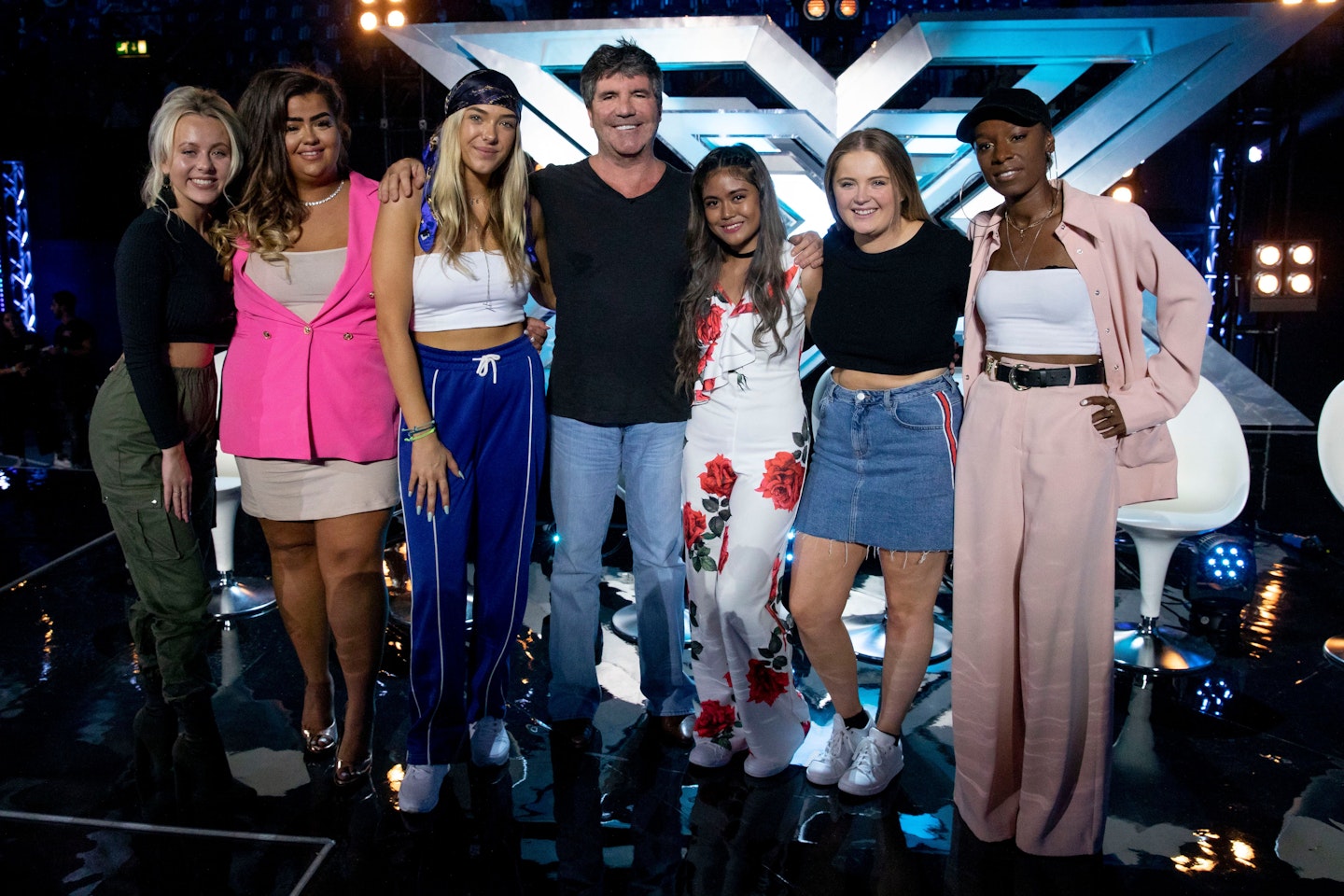 Ayda Williams's Overs:
Ricky John
Louise Setara
Janice Robinson
Danny Tetley
Giovanni Spano
Olatunji Yearwoo
Robbie Williams's Groups:
LMA Choir
Sweet Sense
A-Star
Misunderstood
VIBE 5
Panda Ross & Burgandy Williams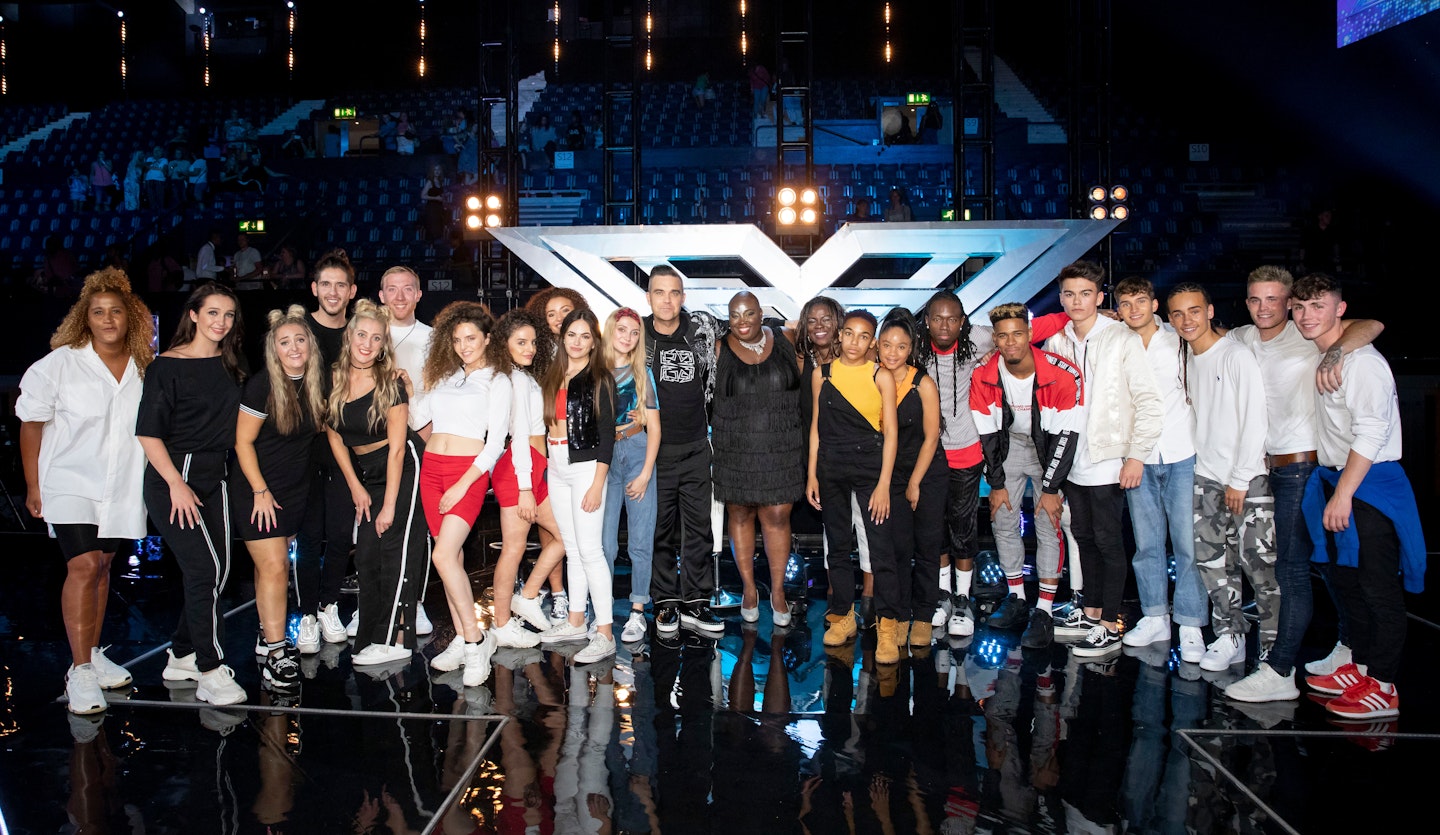 Louis Tomlinson's Boys:
Brendan Murray
Thomas Pound
J-Sol
Dalton Andre Harris
Anthony Russell
Armstrong Martins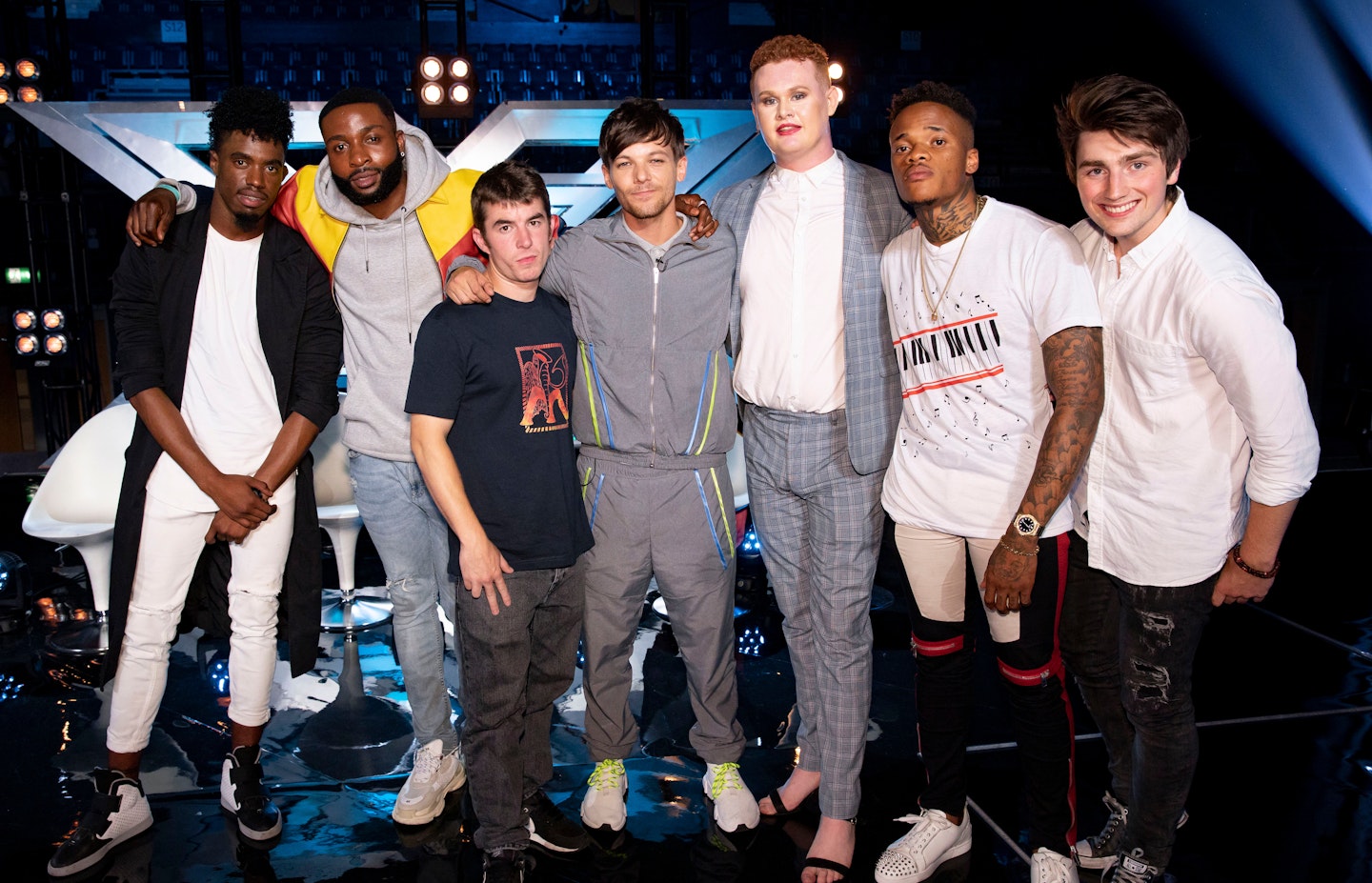 Which celebrities helped out at the Judges' Houses?
This year, instead of having just one guest judge, Simon Cowell made the decision to invite over 50 of his showbiz friends who are all big names in the music business. Holding the round at his home in Malibu, Simon invited the likes of Paula Abdul, Leona Lewis, Randy Jackson, Ryan Seacrest and songwriter Dianne Warren.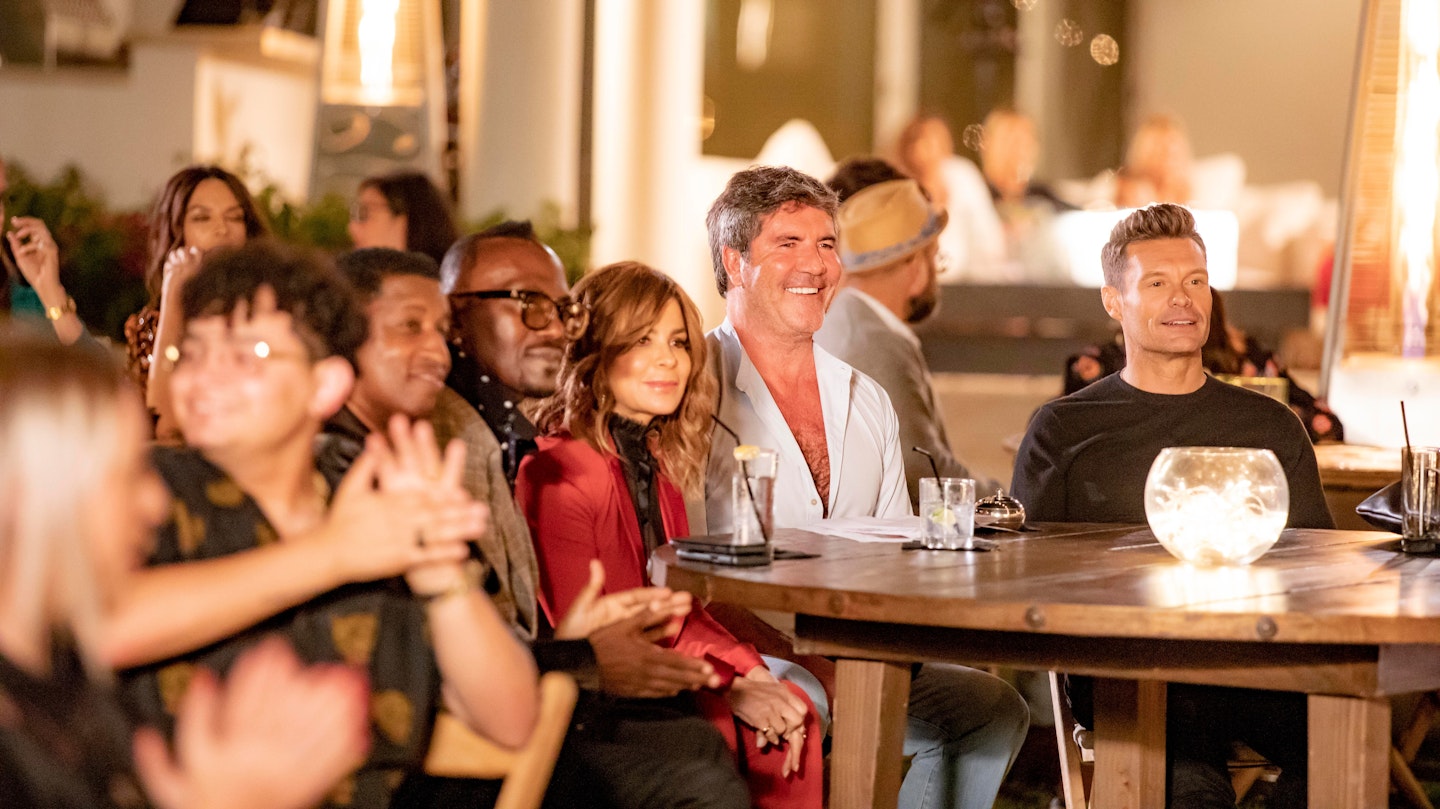 Despite previous reports that Ayda Williams had called on her Loose Women co-star Stacey Solomon to join her for the Judges' Houses round of The X Factor, it turned out this report was false. Instead, Ayda welcomed former X Factor winner Leona Lewis and American Idol star Adam Lambert.
Ayda's husband Robbie Williams enlisted the help from Britain's Got Talent judge David Walliams, with Louis Tomlinson flying out his One Direction pal Liam Payne and music legend Nile Rodgers.
Who is presenting The X Factor?
Popular host Dermot O'Leary is back to present The X Factor this year, following his return to the series in 2016.
Dermot first joined the popular show back in 2007, taking over from Kate Thornton at the time. However, Dermot left in 2014, being replaced by Caroline Flack and Olly Murs for the 2015 series.
Much to the public's delight, Dermot made a comeback to the show in 2016, and we can't wait to see those dance moves yet again.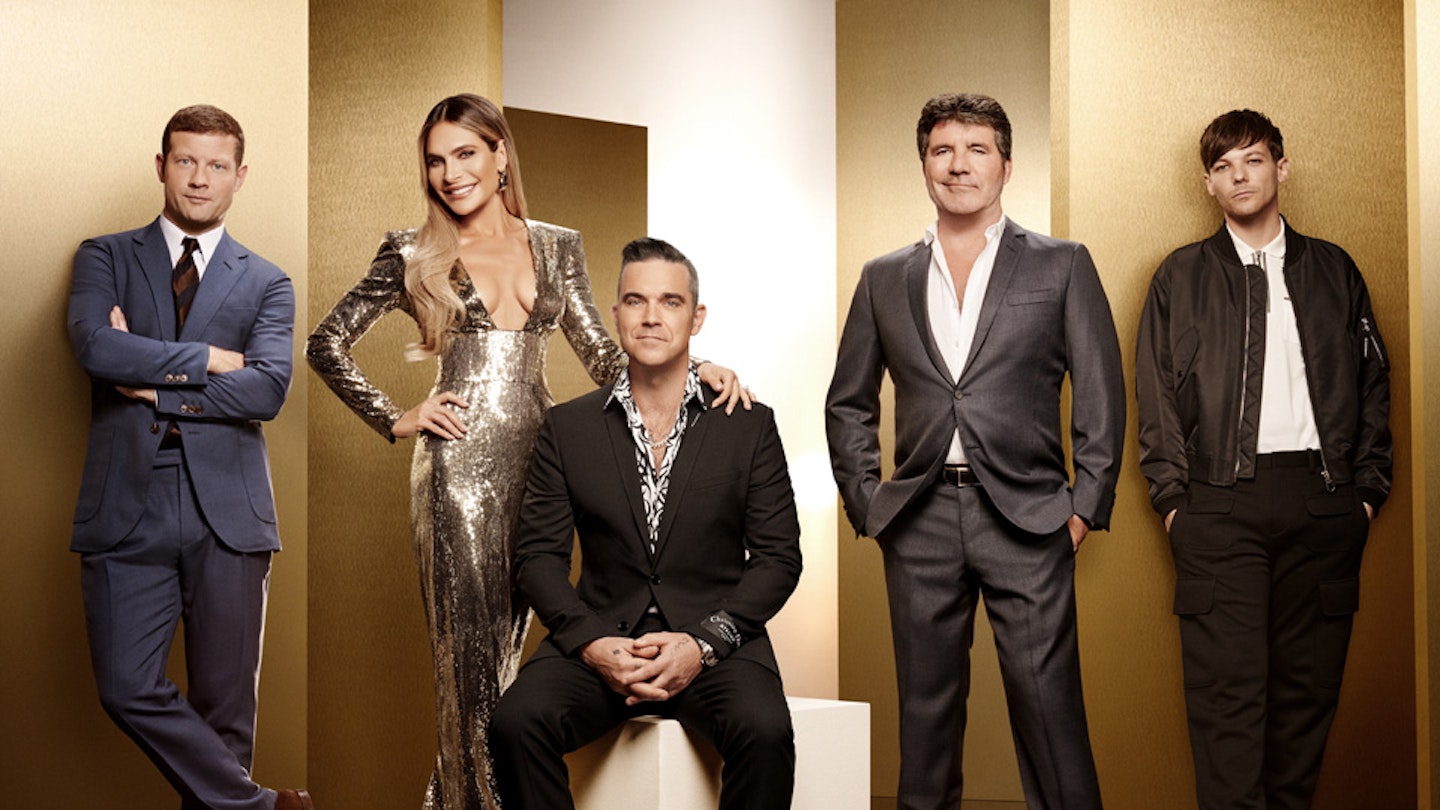 Will the Xtra Factor be back in 2018?
It looks like The Xtra Factor won't be returning in 2018. Back in January 2017 we found out that the The X Factor after-show would be axed in favour of more online content. You know the usual, apps and stuff.
What is the prize for winning the X Factor?
The winner of The X Factor each year tends to get a one million pound recording contract with Syco record label.
However last year, The X Factor introduced 'prize fights' in which the top two contestants with the most public votes would compete for a prize. Last year one of the prizes was a trip to LA to work with a top songwriter!
Oh and don't forget, if you come in the Top seven, you get to go on the The X Factor Tour!
Although winning the competition is huge, you do not have to win the show to be successful. One Direction came in third and as far as we know, they did okay?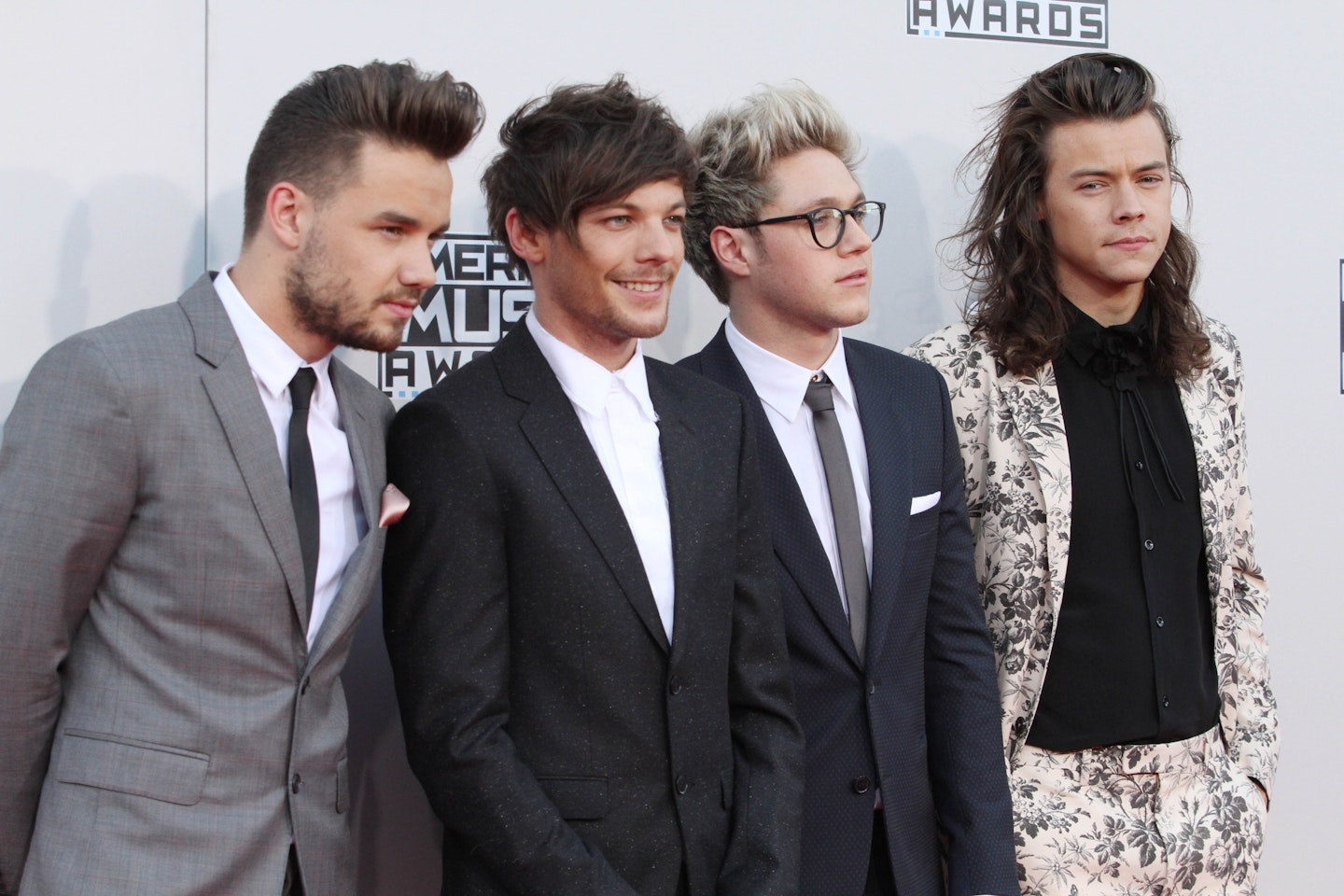 When are The X Factor auditions 2018?
The X Factor auditions were recorded earlier this year and have now all been shown.
How long has The X Factor been on TV?
The X Factor first aired on ITV in September 2004, with the show being produced by FremantleMedia's Thames and Simon Cowell's production company Syco Entertainment.
The popular show has been on TV ever since, with a number of changes in judges, presenters and the overall format of the competition.
Who won The X Factor in 2017?
In 2017, guided by their mentor Simon Cowell, boyband Rak-Su became only the second band in history to be crowned the winners of The X Factor.
The group, made up of Ashley Fongho, Myles Stephenson, Jamaal Shurland and Mustafa Rahimtulla, impressed the judges and audience at home with their incredibly catchy original songs such as 'Dimelo', 'Mamacita' and 'Mona Lisa'.
They were crowned the winners after beating both Grace Davies and Kevin Davy White in the 2017 final.
The X Factor final takes place on Saturday 1st and Sunday 2nd December 2018.
NOW WATCH: Walsh vs Tomlinson: Brendan Murray picks his favourite Louis! heat's Big Night In with TalkTalk TV
If your favourite music icons are the Spice Girls and your favourite Ks are Kylie and the Kardashians, you need heat Radio in your life! heat Radio is portable, so you can listen to us on the move. Simply download our app from your phone's app store or listen on DAB Digital Radio UK, on Freeview Channel 716 or online at heatradio.com and at heatworld.com. We're on all the smart speakers too, just say "play heat Radio."