We recently let you know that Pinterest has forecasted 'no heat hairstyles' to be one of 2017s biggest trends.
And because we're so nice here at heat, we're here to give you all the inspiration you need to get you going.
Not only will these no heat hairstyles save your hair from the scorching damage of heat styling tools, but they also save a load of time spent drying, curling or straightening hair down to the very last lock.
Don't worry; you don't have to be an expert to master these styles – they're actually quite simple!
1. Upside Down French Braid Bun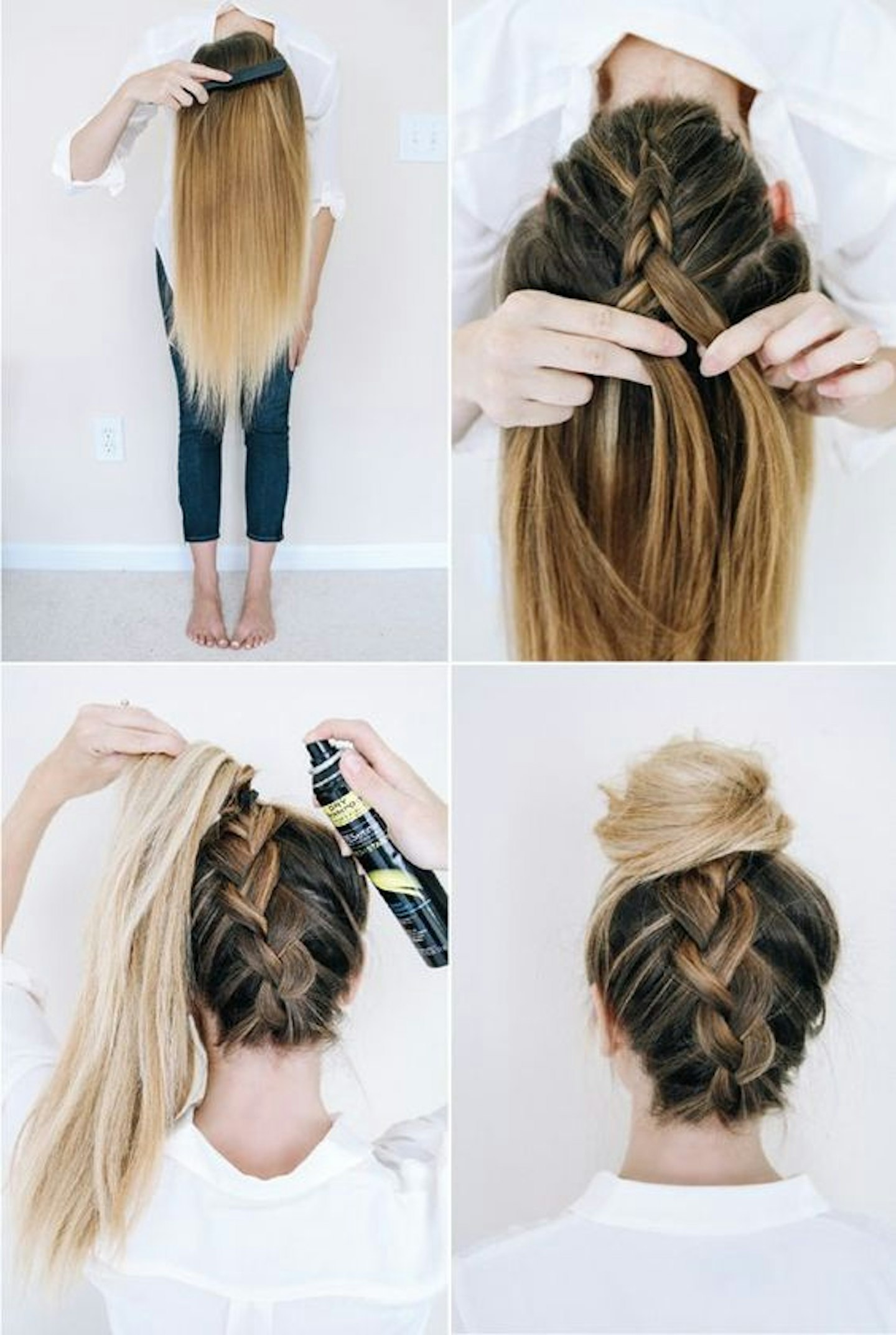 HOW TO:
Flip your head upside down and brush your hair through.
While upside down, grab a small chunk of hair from the nape of your neck and begin to French braid.
Continue the French braid until you've gone two-thirds of the way up your head. Fasten the braid with a thin bobble.
Flip right side up and brush through the top of your hair.
Take a strong bobble and create your bun as messy as you like.
2. Low Ponytail Bun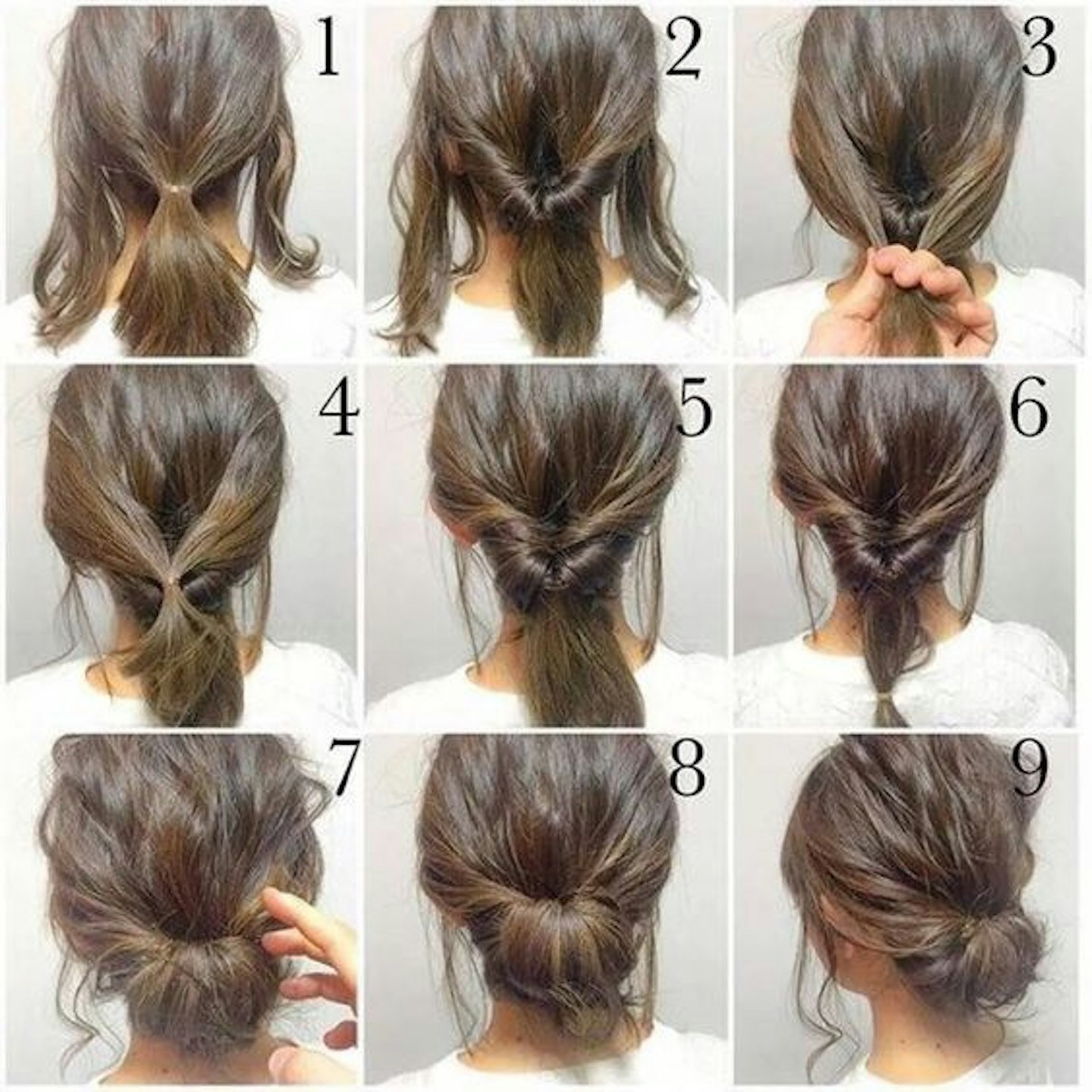 HOW TO:
Brush your hair through and put it into a low ponytail leaving two strips of hair each side.
Made a parting just above the bobble and the ponytail through.
Bring the two strips of hair together and tie with an invisible bobble.
Feed through the parting.
Bring the rest of the ponytail up and feed through into a bun.
Mess it up to how you like it.
3. Braided Updo
Separate hair into three sections, parting from the ears forward, and then down the middle in the back.
Make two braids with the back sections and tie off with bobbles.
Create desired part in front section, and separate as pictured.
Twist back one of the front sections.
Wrap around back and secure with a grip.
For longer hair, continue to wrap the twist across the back of the head in a figure-8 shape. Secure with grips.
Repeat steps 3 to 5 with other front section.
Take one long braid and fold in half.
Fold again across head, and secure with bobby pins.
Repeat steps 7 & 8 with second long braid.
4. Bohemian Side Braid

HOW TO:
Create a fishtail braid starting from the top.
Work your way down.
Mess the braid up however much you fancy.
5. Braid Sock Bun

HOW TO:
Make two braids down the side.
Bring the two braids together and tie together with a bobble.
Make a bun either by freehand or with the sock trick.
6. The French fishtail bun

HOW TO:
Start braiding your hair from the top down.
When you get half way down, tie it into a ponytail with a bobble.
Begin a new fishtail braid and tie again with a bobble.
Fold the fishtail up in a bun and keep in place with grips.
7. Crown braid

HOW TO:
Create multiple braids across your head.
Bring up and tie around your head with grips.
8. Headband Updo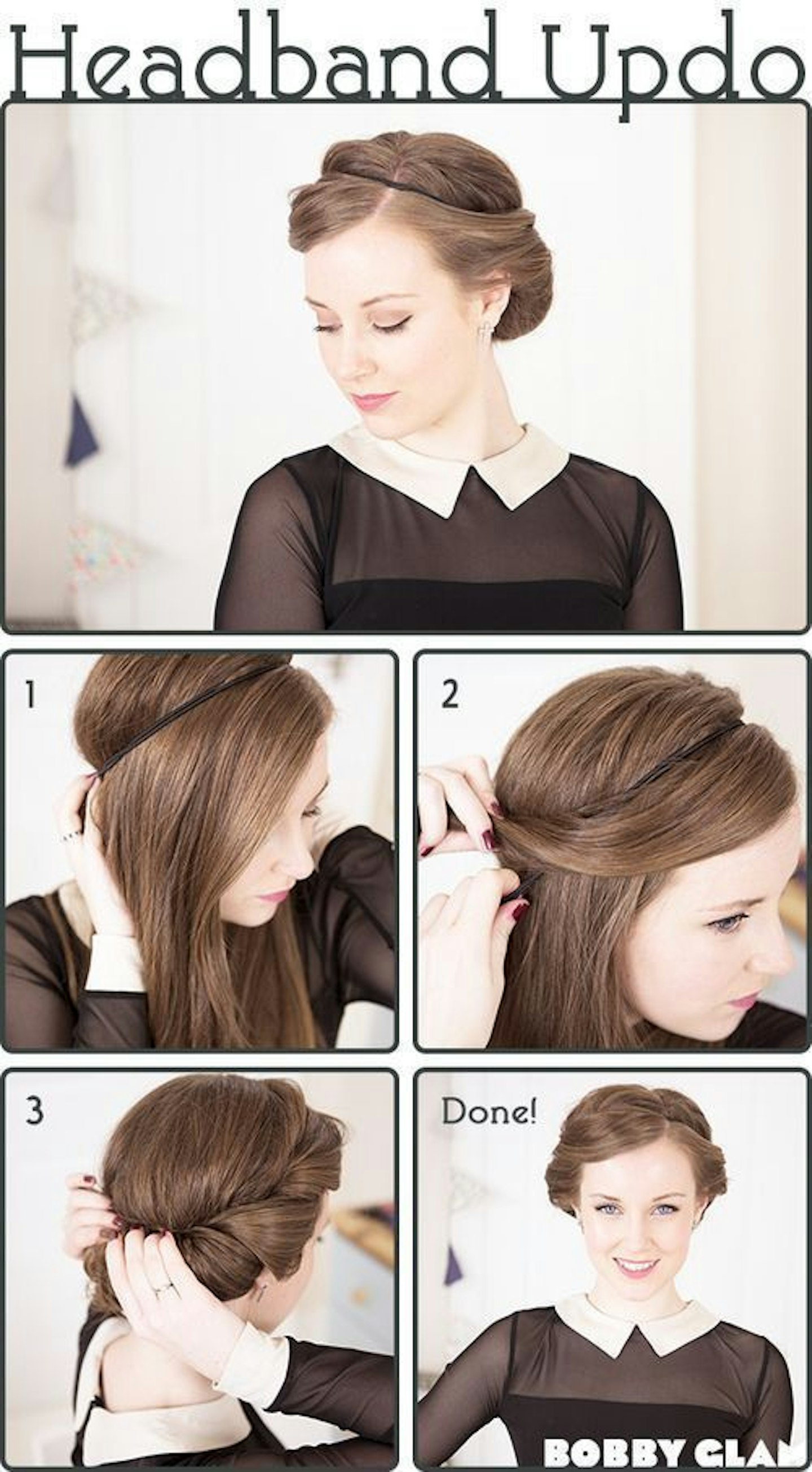 HOW TO:
Take a thin headband (similar colour to your hair).
Tuck your hair over the top of the headband.
Continue to tuck over the band all the way across your head.
9. No heat waves

HOW TO:
Part your hair down the centre of your head.
Take one side at a time and twist your hair.
Bring over your head and grip into place.
Repeat on the other side.
Leave it overnight and take out.
10. The bubble ponytail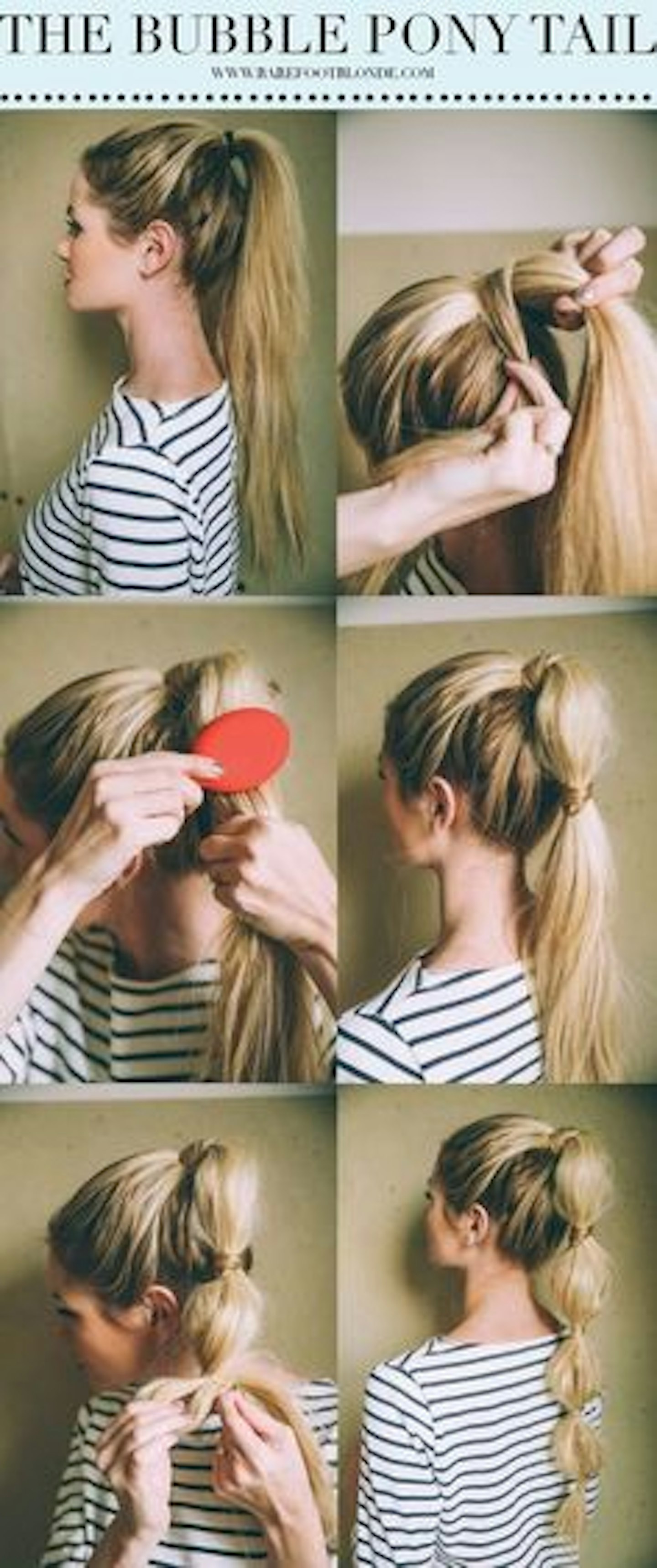 HOW TO:
Pull your hair up into a ponytail at the crown of your head and tie it off with a thick bobble so it stays in place.
Softly tease your hair with a brush or comb.
Tie a clear elastic around the pony tail about two to three inches down and pull on the bubble to make it stand out more.
Continue to make as many "bubbles" as your hair can handle and you are done.
NOW READ:
We're obsessed with this Beauty and the Beast-inspired nail polish
Charcoal: Everything you need to know about the new must-have beauty product
The best moisturisers for dry skin in this FREEZING cold weather