Singer-songwriter Anne-Marie is no stranger to changing up her hair colour, and now, during lockdown, the 'Birthday' hitmaker has decided to dye her locks a lovely shade of purple, ditching her previous pink hair.
Posting a cute snap of herself to her Instagram page, Anne-Marie's hair looks AMAZING in bunches, as she told fans, 'Dye my hair a million colours.'
The 29-year-old's celebrity friends and fans were quick to comment on her new look, Jess Glynne wrote, 'Love that colour', with a fan adding, 'Wow! You look amazing! I love you! ❤️❤️'.
Another then added, 'Looks amazing🔥🔥🔥🔥🔥', with user with the name annemarie_xx added, 'Omgggggggggggggggg💜💜 you are so beautiful'. (sic)
Anne-Marie, who celebrated her birthday in lockdown earlier this month, also posted a video of herself showing off her insane vocals whilst performing an acoustic track, writing, 'Send this to let your boyfriend know you know he cheated. ☺️'. (sic)
Check out the best silver hair dyes to switch up your style:
The best silver hair dye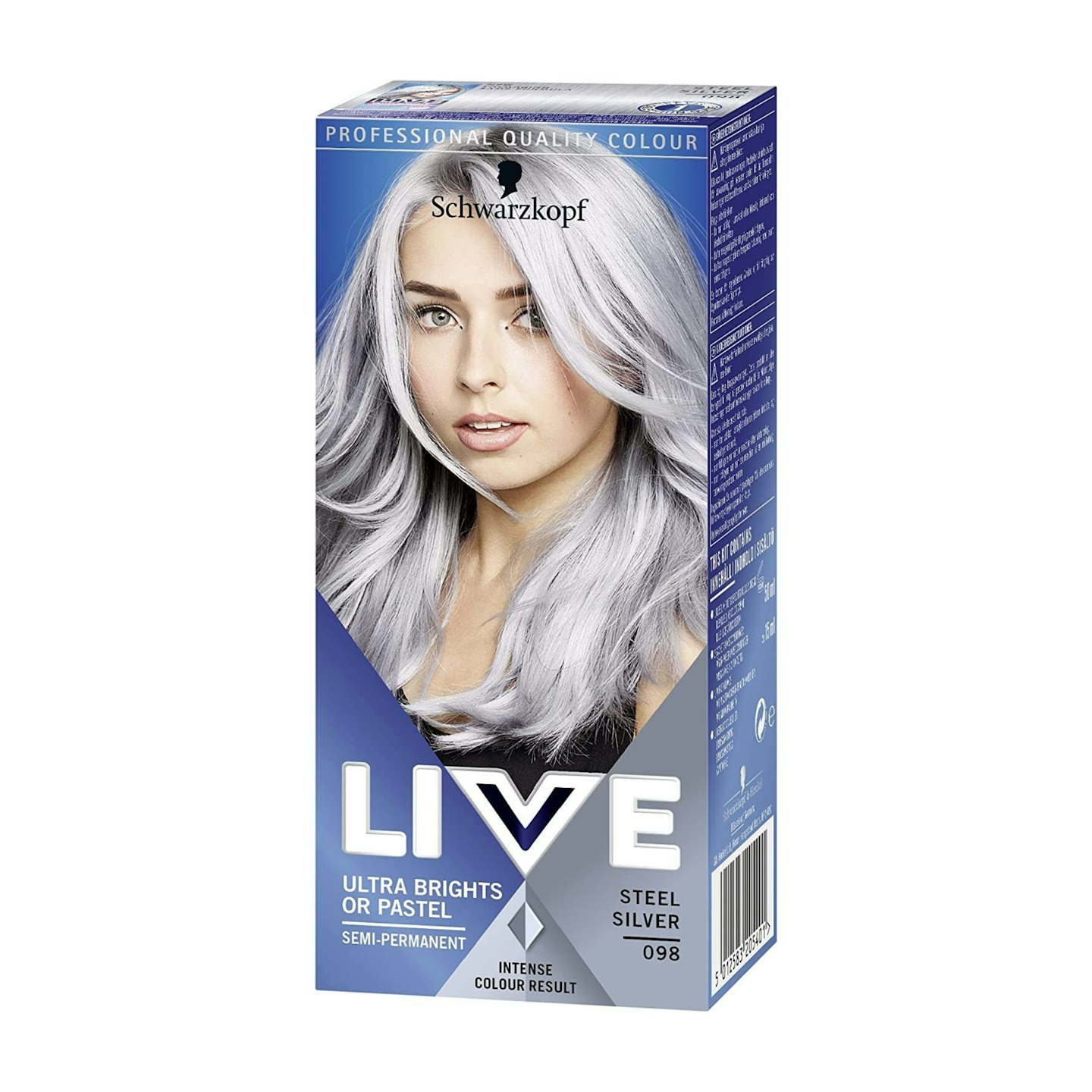 1 of 8
Schwarzkopf Live Ultra Bright or Pastel - Pack of 3
For those looking to keep it grey just a little longer, Schwarzkopf dye will be perfect for you. Don't worry, it doesn't last forever and should be visible for up to 15 washes. Your hair must start light, with minimal orange or yellow tones for the best pick up.
Rating: 4.2 out of 5 stars
Review: "I use this to tone down the yellow/orange on my dark blonde hair and works a treat. I leave it on for about 30 minutes."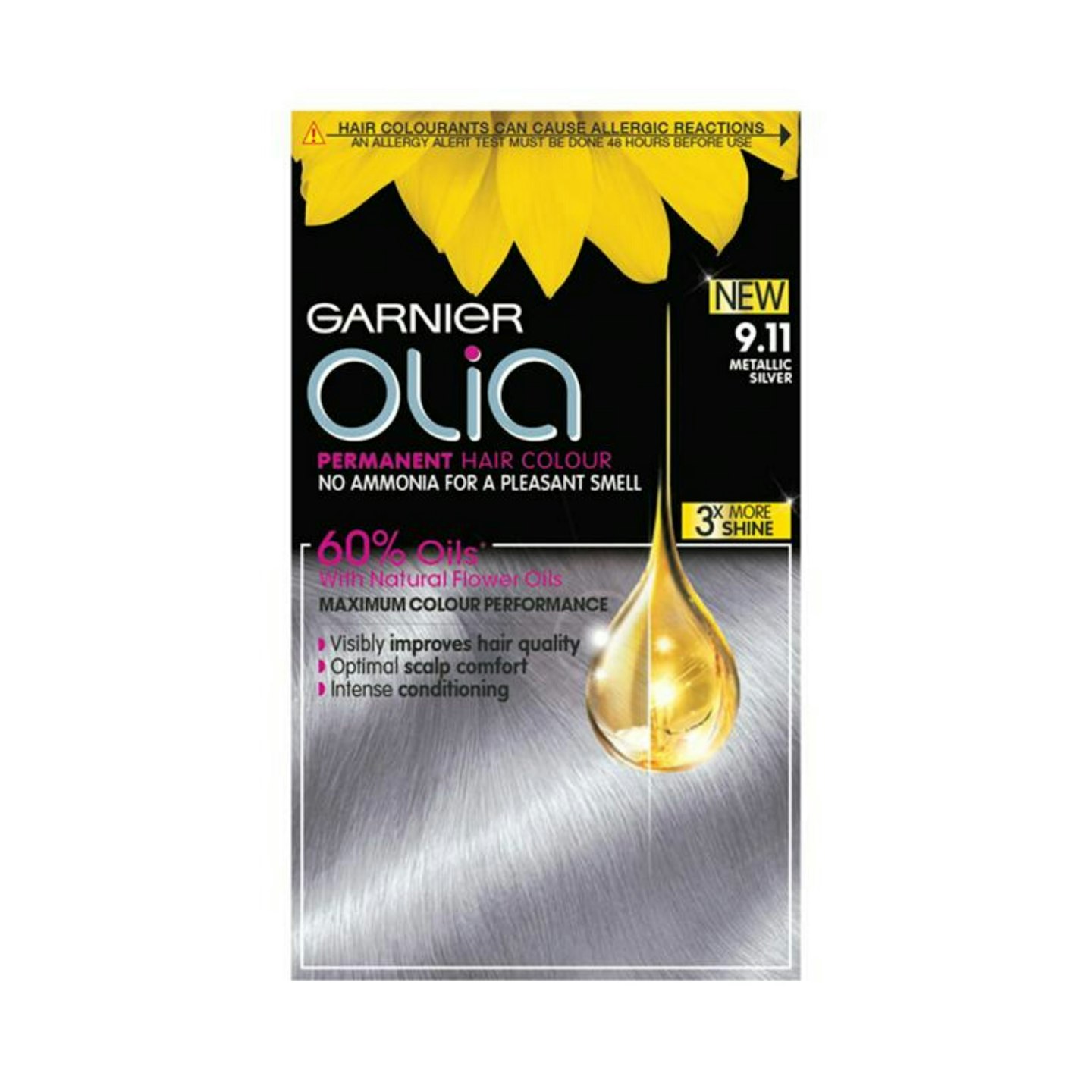 2 of 8
Garnier Olia 9.11
Shake it up with a new 'do. If you're already blonde, this dye from Garnier will improve hair quality at the same time as colouring it. Free from ammonia and oil potent, your hair will feel smoother and look better than ever before.
Rating: 4.2 out of 5 stars
Review: "Simply the best hair dye I have ever used. Have been using it since it came out and wouldn't change. Lovely coverage, soft ultra shiny hair that lasts."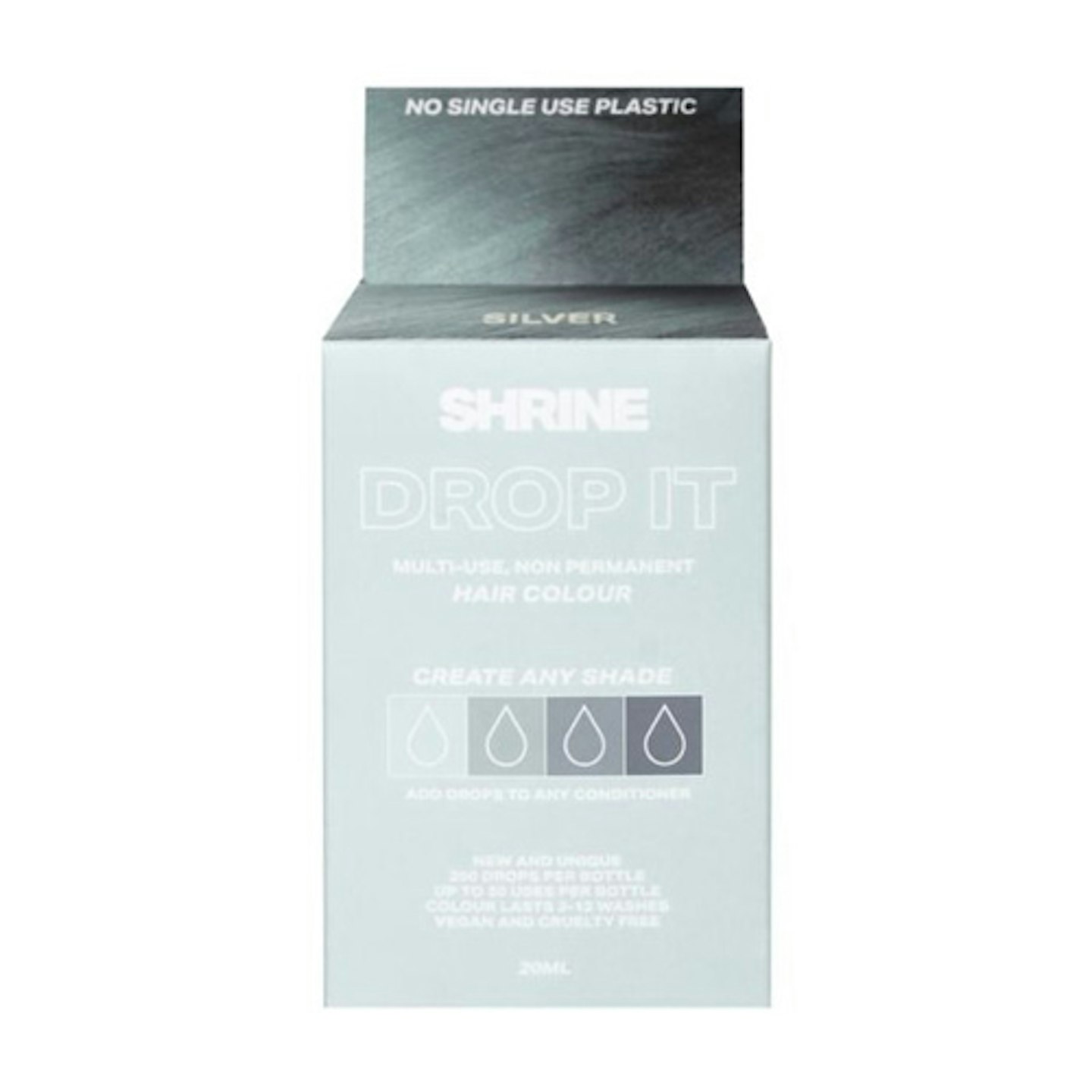 3 of 8
SHRINE Drop It Hair Colourant Silver
Looking for a semi-permanent alternative that is affordable and customizable? SHRINE have just released their heavenly silver dye that is not only easy to apply but allows you to tone, maintain and colour your hair in record time.
Rating: 4.7 out of 5
Review: "I've been searching for a silver hair colour but never had any luck finding one that wasn't too dark/purple/blue… until I found these drops! OH MY GOODNESS! I can tailor the drops the exact shade I want, and because they are just mixed with conditioner there is no additional damage to already bleached/lightened hair!"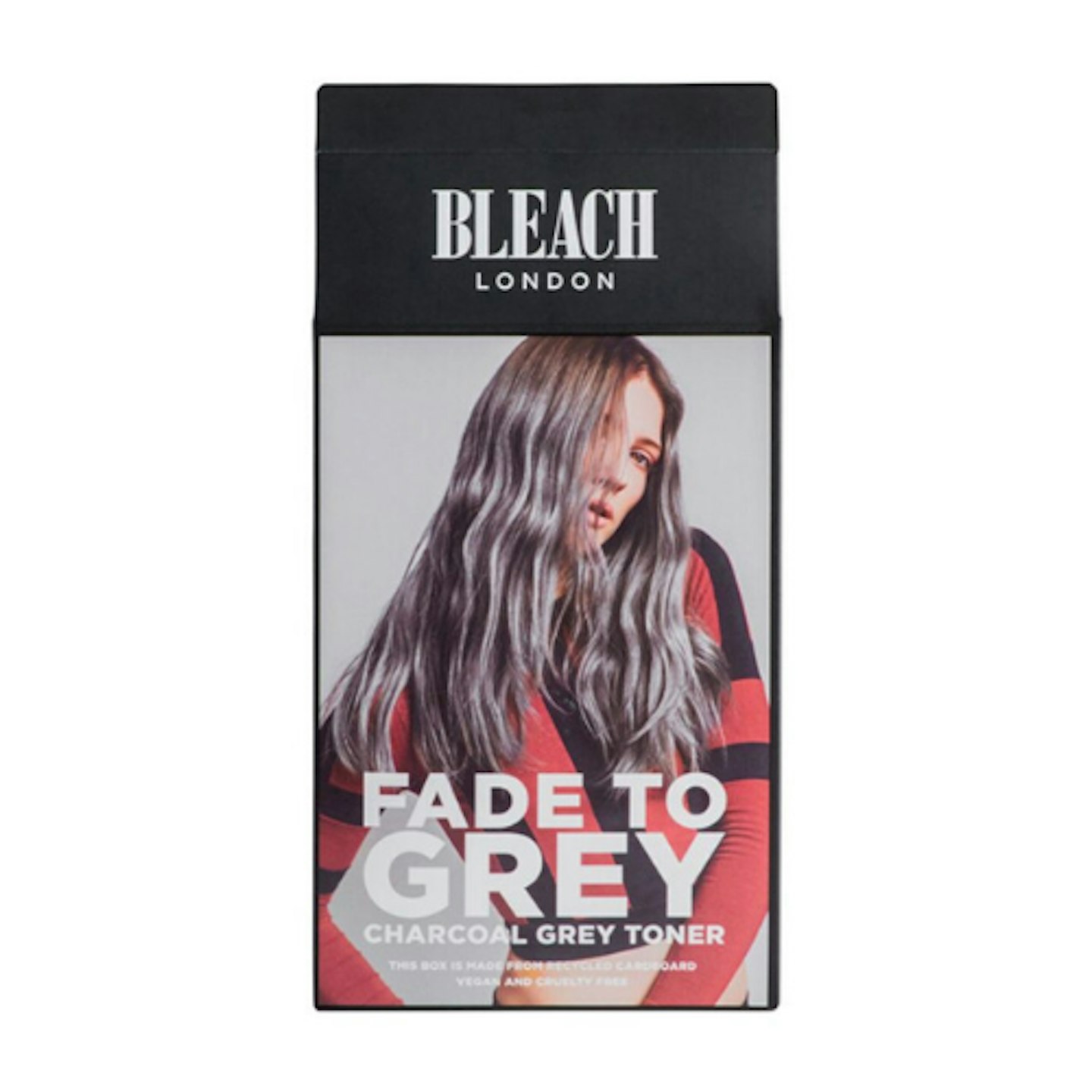 4 of 8
BLEACH London Fade To Grey Kit
This semi-permanent formula adds charcoal grey tones to pre-lightened hair and also nourishes hair.
Rating: 4.6 out of 5 stars
Review: "Six weeks of lockdown with no hair cut and my bleached and toned hair gone from ash blonde to white and yellow, I thought I'd give this a try. Wow, absolutely amazing. All the yellow gone, and my hair is a stunning charcoal grey and in fabulous condition. Will always use now!"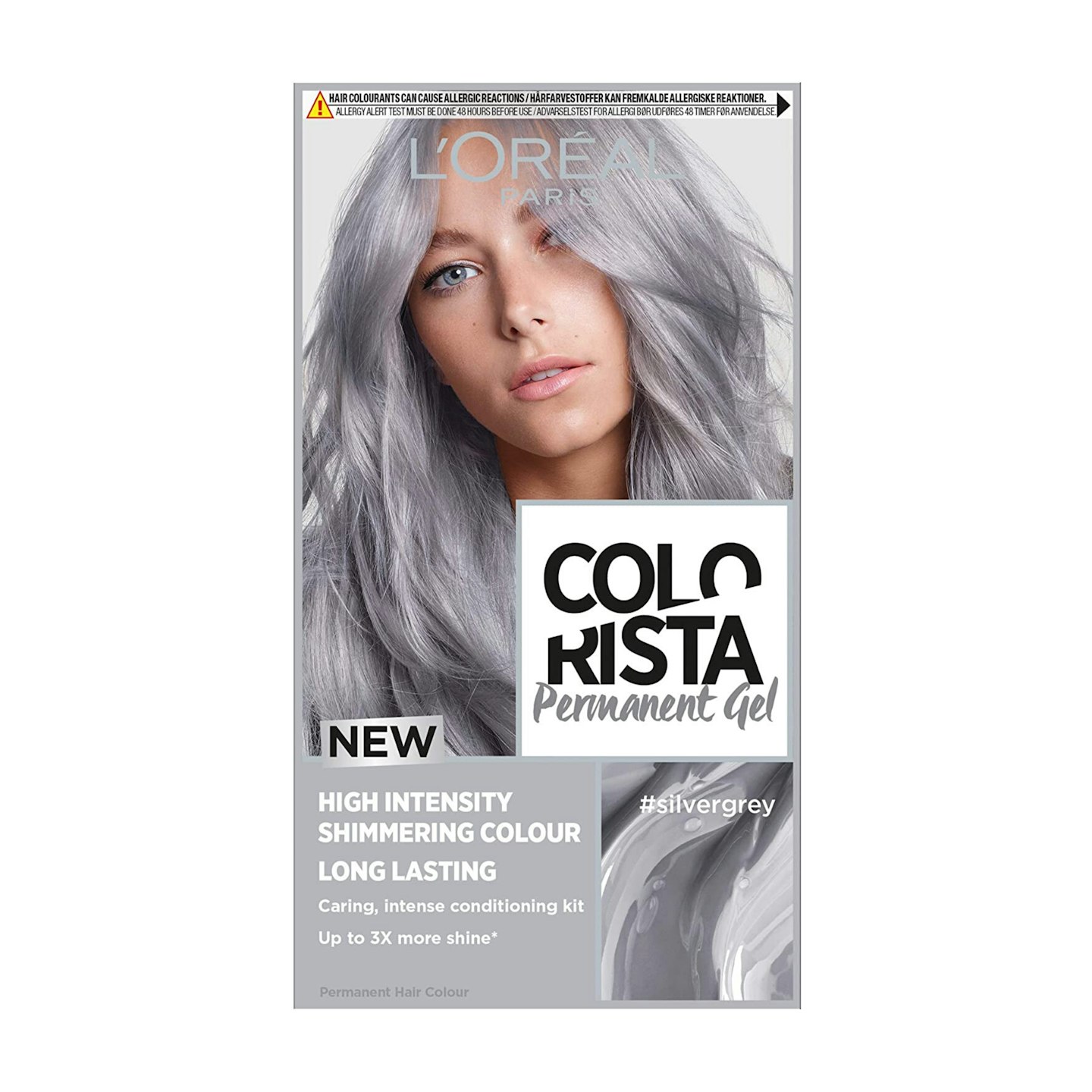 5 of 8
L'Oreal Colorista Silver Grey Permanent Hair Dye Gel
For a high-intensity shimmer, look no further than L'Oreal Colorista. Apply the hair mask included once a week for up to six weeks to keep your hair silky and smooth.
Rating: 4.1 out of 5 stars
Review: "MY ALL TIME FAVE!! If you want GREY/SILVER hair this is for YOU! The amount of compliments I get when I use this from random strangers! It's amazing! Obviously make sure your hair's light enough but my hair isn't really even that blonde. but next time I get highlights all over with bleach I'm putting this on top for sure!! I've ordered this several times now. Won't even let salon do my hair silver it comes out that good."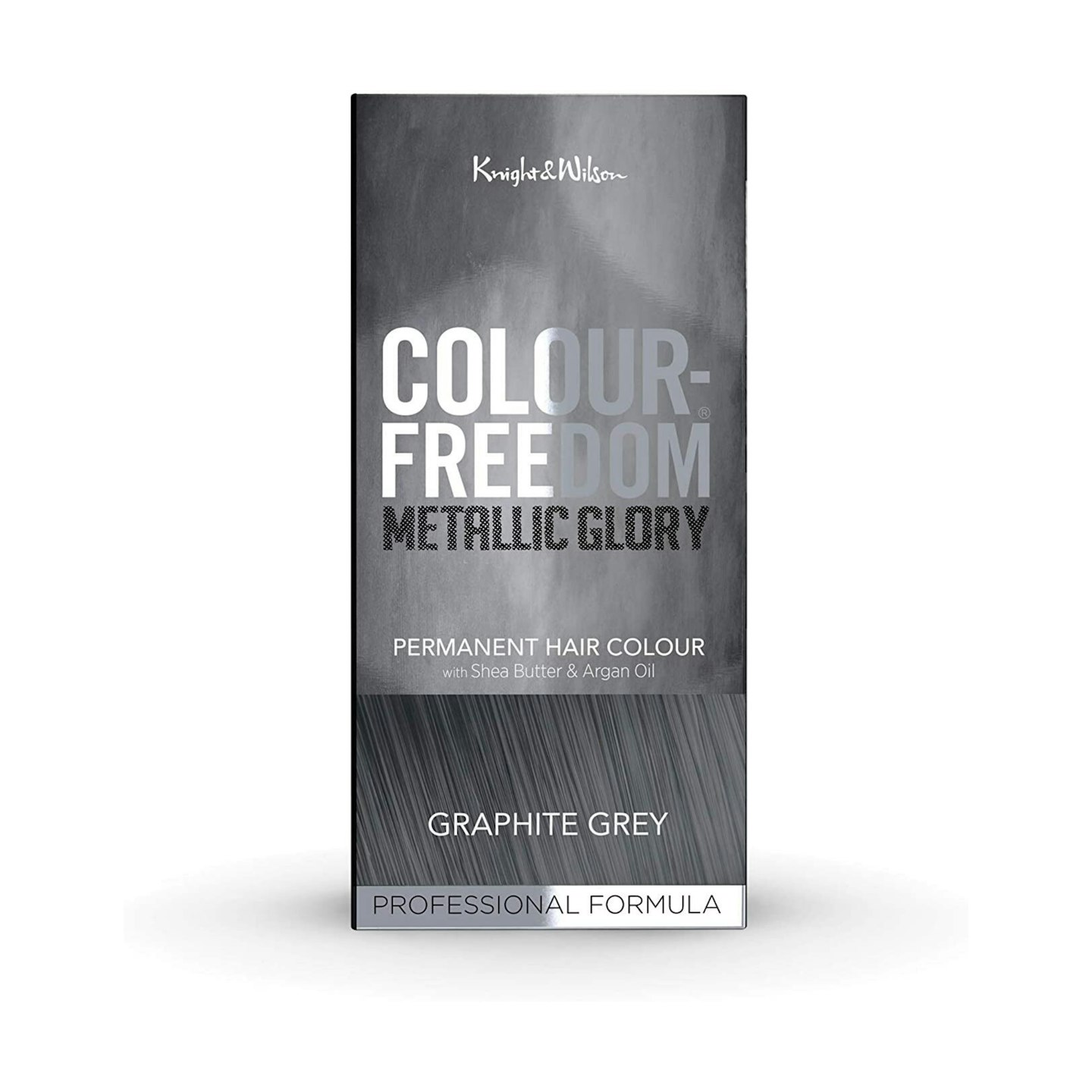 6 of 8
Colour Freedom Metallic Glory
Immersed with Argan oil and Shea butter, this permanent colour ensures a long-lasting and vivid look.
Rating: 4 out of 5 stars
Review: "Really happy with how this turned out, I used this on my recently bleached yellowish hair, does have a small blueish tint but is so pretty! Just get two boxes of dye if you have long thick hair as I missed a few patches due to only buying one box."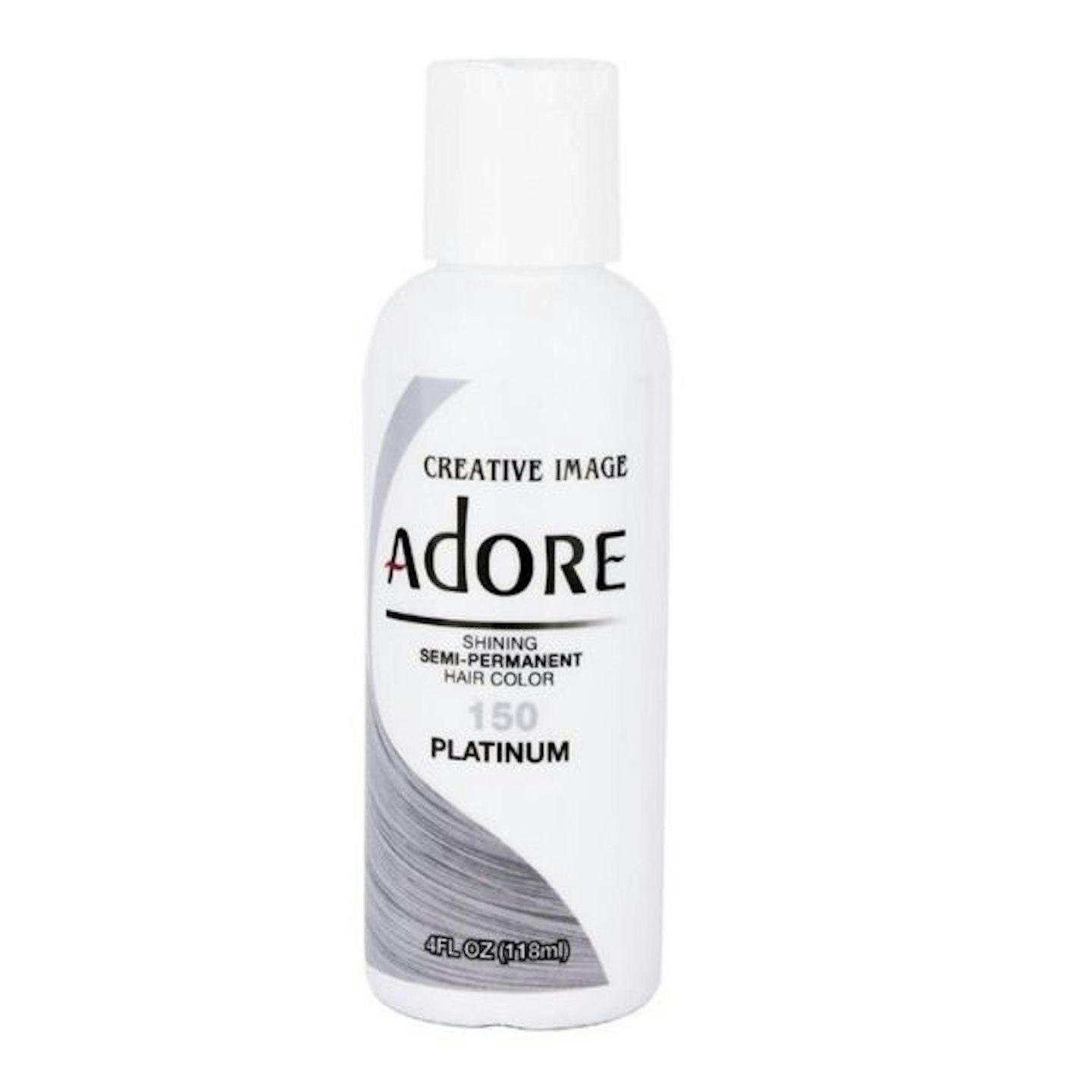 7 of 8
Adore Shining Semi Permanent Hair Colour, 150 Platinum
This semi-permanent silver hair dye is ideal for the non-committal. Containing zero ammonia, peroxide or alcohol, this formula will give you a vibrant colour and works best on light hair.
Rating: 4 out of 5 stars
Review: "Excellent, gave a really good colour and easy to use. Brilliant top up in between salon visits!"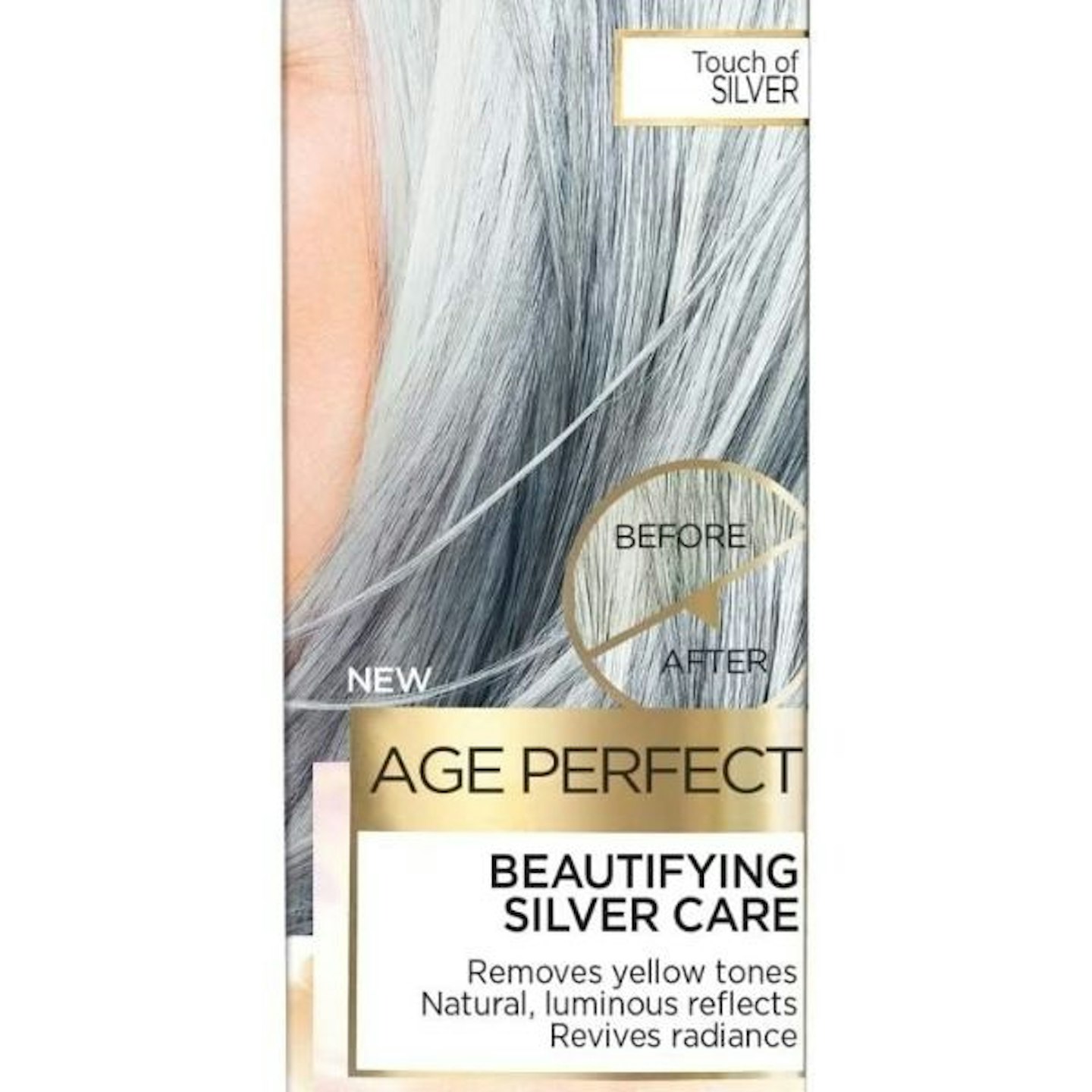 8 of 8
L'Oreal Age Perfect Colour Care Silver
Embrace the beauty of ageing with this grey-enhancing colour care. Specifically developed for people with natural grey hair, this perfecter will leave a radiant glow and shine to your hair, locking in that beautiful icy tone.
Rating 4.3 out of 5
Review: "Have been using this great product for a while, and really hope it continues to be available. Gives warm tones to grey hair, not a block colour, with no root line. I use just less than a 50 p worth at a time which lasts about three days, for deeper and longer lasting tone, I use slightly more, but one tube lasts me more than the twice stated."
Meanwhile, the lovely Anne-Marie has been well and truly keeping us entertained during lockdown.
Last Tuesday (7th April) when the singer celebrated her birthday, Anne-Marie showed off all of her lovely gifts and decorations, despite being stuck in her house like the rest of us... and she even performed her hit track 'Birthday' via a video link live on This Morning.
Whilst Anne-Marie was due to release her hugely-anticipated new album right now, it has been delayed due to the Coronavirus pandemic, but she did release surprise track 'HER', which was in tribute to her mum.