After all this time, it looks like the secret to radiant beauty has been lurking in your barbecue this whole time.
Beauty products infused with charcoal are all the rage right now – ever since Gwyneth Paltrow praised a juice cleanse using activated charcoal lemonade in her online magazine, Goop. This was the start of the activated charcoal fad, and it doesn't seem to be slowing down.
The all-black-everything ingredient can whiten your teeth, fight bacteria that causes acne, relieve headaches and much, much more.
What is charcoal?
Activated charcoal is similar to the charcoal you use in barbeque, but it's created through a different process.
Basically, materials like wood, coal, rye starch or coconut shells are combined with acid and steam to produce a fine, black powder that is odourless, tasteless and non toxic.
How does it work?
Activated charcoal works by removing toxins through a process called adsorption.
Basically, the molecules of the substance attach themselves to the charcoal so that they aren't absorbed into the body.
It's so effective that someone once took a deadly dose of strychnine mixed with activated charcoal and actually survived the ordeal.
Please don't try that at home.
But if you are susceptible to bloating, or you have an upset stomach – you can buy it in the form of tablets and it works wonders.
What's it used in?
Activated charcoal is popping up in the most unlikely places, like skin and body products, deodorant and even tooth paste.
Now, let's break it down product by product
Charcoal shampoo: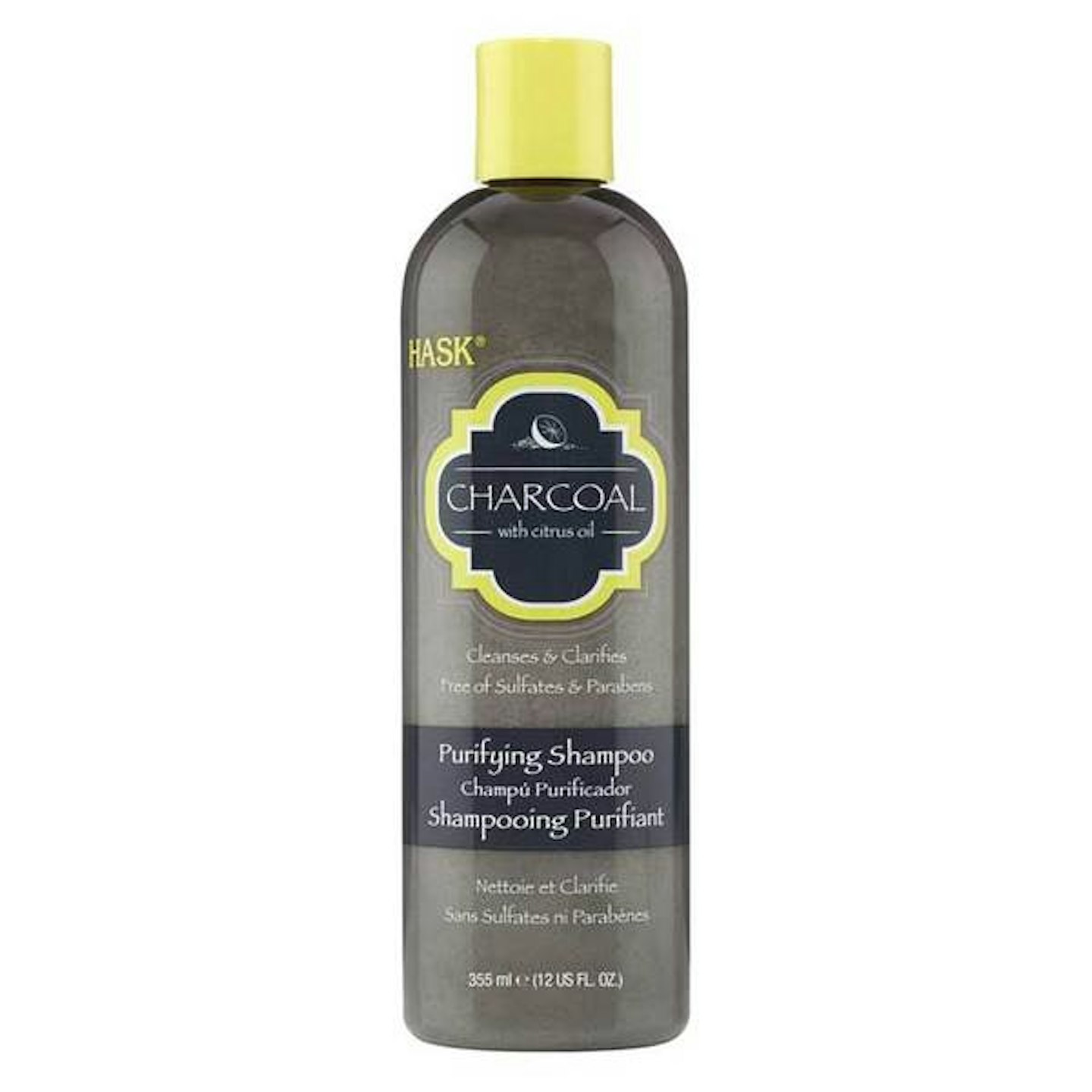 Don't worry — your hair won't turn black when you use this shampoo. Made with charcoal, derived from coconut shells, and combined with lemon and grapefruit oils, it gets rid of excess oil and leaves your hair incredibly soft.
Charcoal toothpaste: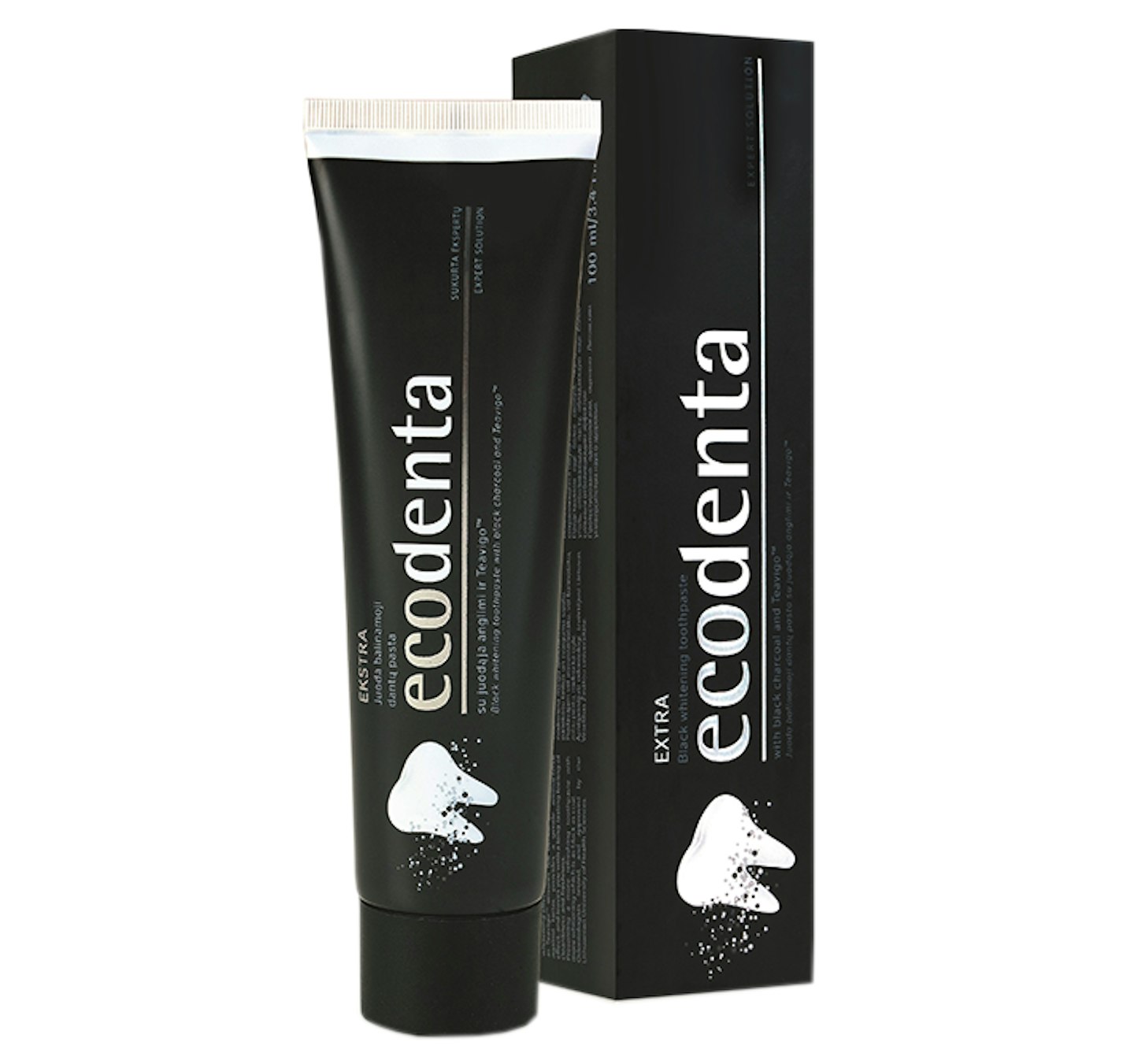 Ecodenta Extra Black Whitening Toothpaste with Black Charcoal & Teavigo £4.49
Putting charcoal in your mouth may seem a little gross but it really is effective when it comes to teeth whitening. The adsorbent qualities let it bind with staining substances like coffee, tea, wine and plaque, so that they wash away when you spit it out. Plus, did we mention that it's healthy for your mouth too? It'll help maintain healthy gums while freshening your breath at the same time.
To whiten your teeth safely with activated charcoal, it's best to dab it on gently, wait about three minutes and then rinse it off. Do not scrub your teeth with activated charcoal or you might damage the enamel, which will cause sensitivity and make your teeth more susceptible to cavities.
Charcoal drink: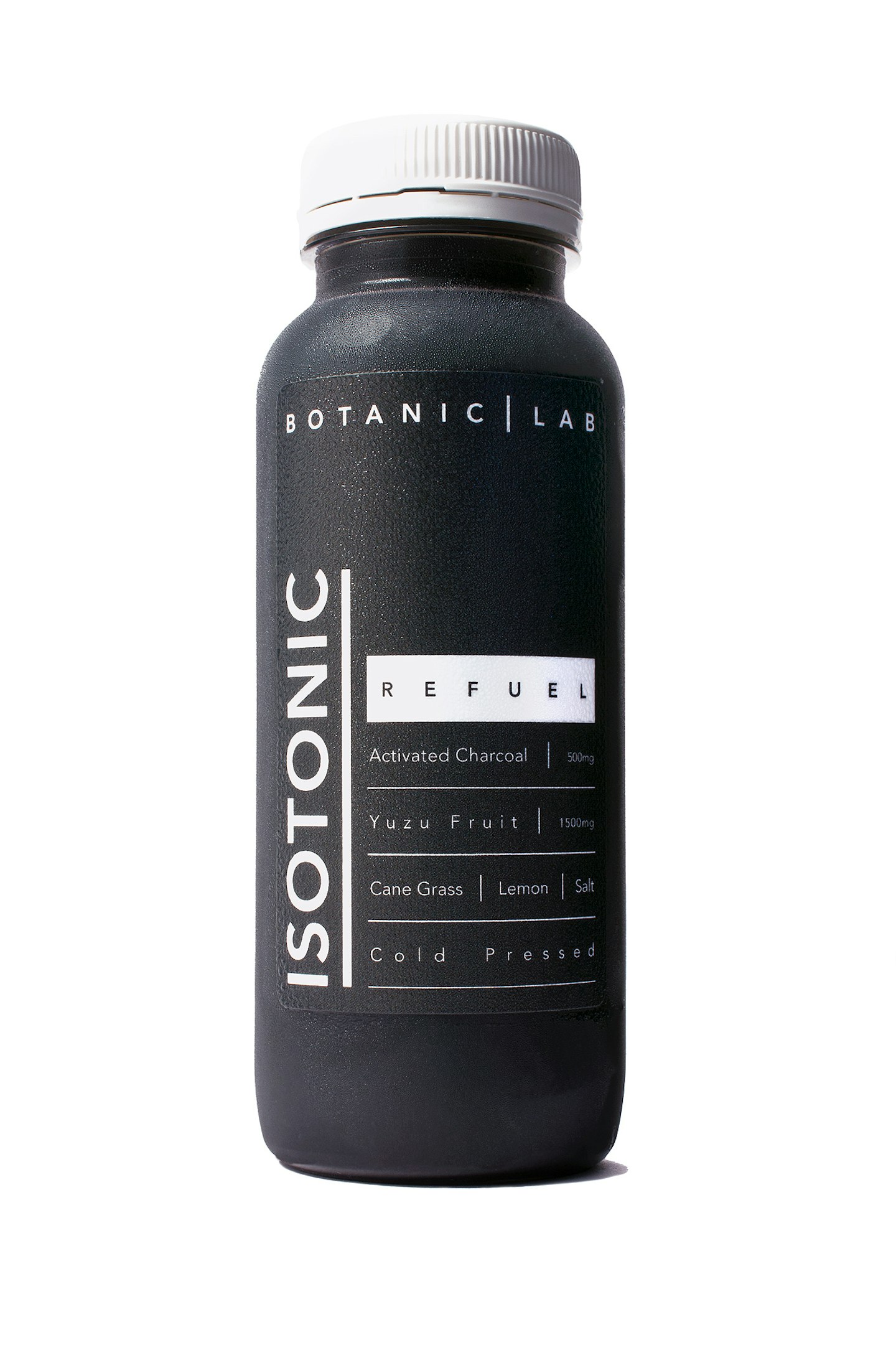 In addition to using charcoal for your everyday beauty, you can also drink it — and it's actually quite yummy. Botanic Lab was the first place to sell a drink with activated charcoal, and it remains their best selling juice. This concoction creates an alkaline environment inside your body, which prevents diseases from thriving.
It's some serious stuff. Packed with raw cane grass, lemon juice and yuzu fruit, it tastes rather like particularly tart lemonade.
Miracle in a bottle? We think so.
Charcoal face mask: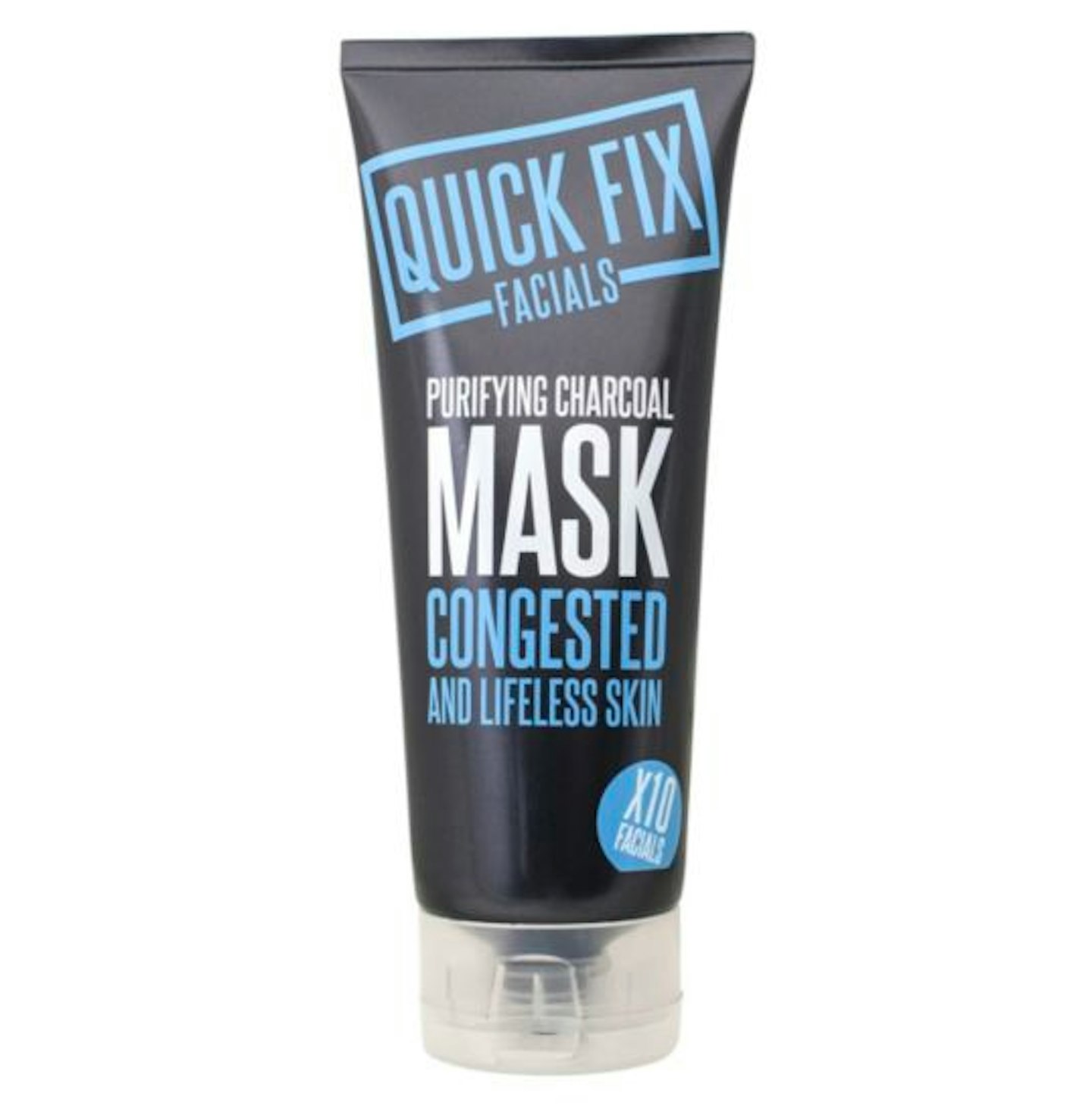 Not only is charcoal great for inside your bod, but it does INCREDIBLE things for your complexion as well.
When applied to the skin, it draws out impurities, leaving the skin smooth and detoxified. Because activated charcoal works best the longer it's left on the skin, it is widely used and its benefits are maximized when applied to skin in the form of a face mask.
Face masks can be great for all skin types and are often used to help control oil and acne problems.
Charcoal soap: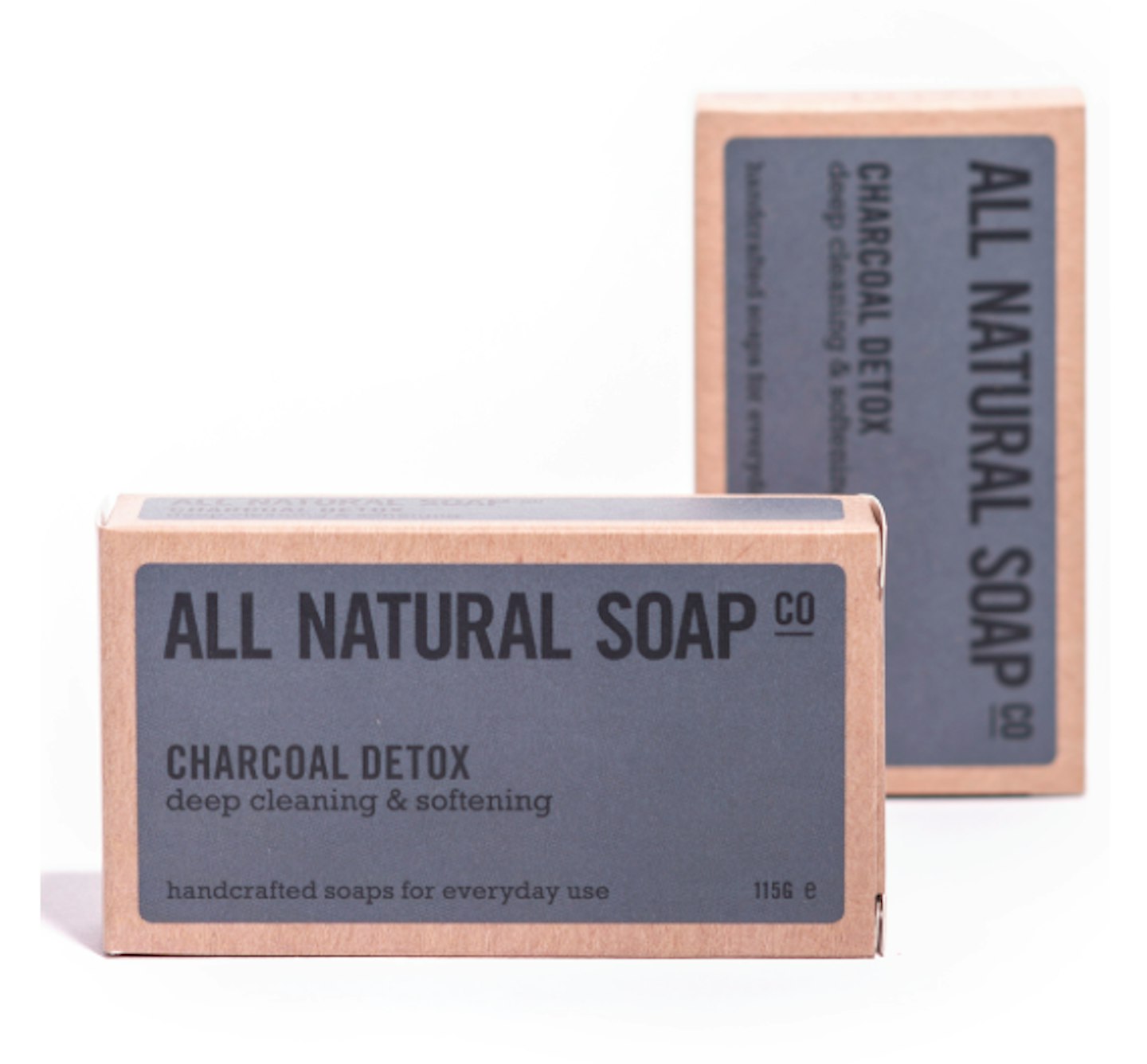 Charcoal Detox Soap £4.50
Adding charcoal to your daily face-washing routine will give you a super deep clean. While this charcoal bar is tough enough to get rid of that extra dirt and grime, it will make your body feel baby-soft.
What more could you want?
Give charcoal a try.
**NOW READ: **
The best moisturisers for dry skin in this FREEZING cold weather - under £20
Caitlyn Jenner has collaborated with MAC to launch a 15-piece collection