Confused about hair types and what it means? If you're an avid Tiktok scroller or love to follow new trends for your hair, you'll probably be overwhelmed with the vast number of products out there. Nailing down your hair type regime or knowing when to use products such as hair oil can be challenging, but keep scrolling for some expert tips.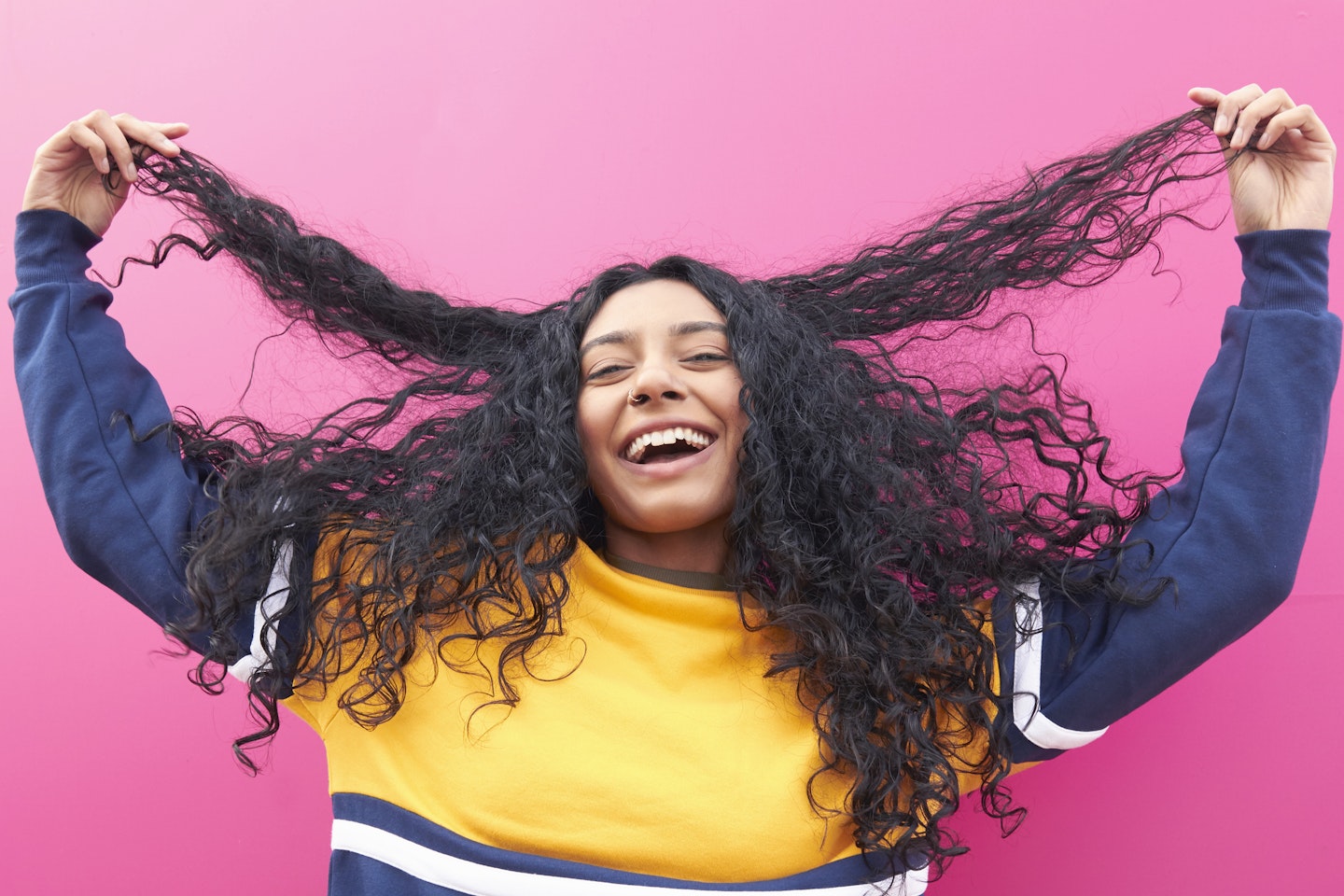 Why is it important to know your hair type?
Caring for your luscious locks is key to good hair health. It helps prevent breakage, product build-up, dryness, hair loss, dandruff and so much more. A great start to your new hair journey is finding out what your hair type is and what products will help fight those problem areas, especially if you're long overdue a trip to the salon.
Getting to know the main four hair types and their characteristics:
There are four main hair types also known as 'curl patterns' which are part of your DNA and can only be changed temporarily with heat or products. Straight, wavy, curly and coily hair are the four main hair types.
These types are then divided into subcategories depending on the tightness or looseness of the curls. You could have type 2A (wavy & fine) at the root and type 2C (Wavy with well-defined S-shaped waves) at your temple, or majority straight hair but curly ends. It is important to understand your hair type so you can maintain good health and hygiene for your scalp and hair.
Type 1 - Straight hair
Curl and waveless. Easy to manage but tends to be the oiliest, because the natural oils from your scalp can easily glide down the hair shaft causing your hair to appear greasy.
Type 2 - Wavy hair
From beach waves to defined waves. Forms an 'S' shape in the hair and the stronger that is, the curlier the hair. It can sometimes be mistaken as frizzy hair as it can easily lose shape if not using the right products.
Type 3 - Curly hair:
The most common curly hair type. The curls are more defined and springier. Known to be dryer as the natural oils find it harder to travel down the shape of the hair shaft.
Type 4 - Coily hair
Can sometimes have a mind of its own, but with the right products and practice the tight, zig-zag curl pattern can grow and stay healthy looking. It is the most fragile hair type and is prone to tangling.
How do you look after your hair type?
Following a good hair care routine is just as important as your skincare regime. Now you have an idea of what your hair type is, let's chat about how you can care for it.
Type 1 - Straight hair
Try avoiding any products that are going to add extra oil to your hair as well as heavy serums or butters. Products such as dry shampoo and texture sprays are great alternatives. We recommend Batiste Dry Shampoo. Fine straight hair should be washed more often than curly hair, on average once every 2-3 days. Avoid applying the conditioner directly to your roots, just a small amount on your ends is perfect.
Type 2 - Wavy hair
 Wavy hair tends to be dry so washing once every 3-4 days is a good amount. Add a hair oil into your daily routine to keep your hair hydrated and healthy. Any anti-frizz products are your life saviour! A favourite of ours is iamproud  5-in1 protection milk .
Type 3 - Curly hair
 It tends to be difficult to maintain and gets dry very easily. So, stick to washing your hair once a week with shampoo and use a conditioner on your hair every 3-4 days to keep it hydrated and nourished. In between the washes use John Frieda Frizz Ease Dream Curls Daily Styling Spray to restore elasticity and boost your natural curl pattern, whilst also fighting frizz.
Description
This multi-purpose product is something we have in our summer must-haves.
Type 4 - Coily hair
It can get very dry and will often frizz, so try to wash the hair as little as possible to avoid this. Around once every 7-10 days is recommended as well as a good condition as this will provide it with enough hydration and nutrients. Try to apply a hair oil an hour before and wash off in the shower. Try this Nuxe Huile Prodigieuse dry oil it will help seal the moisture.
Maria Sotiriou, co-founder of SILKE London says, "For all hair types, I recommend trimming hair often, protecting hair overnight with the SILKE Hair Wrap, conditioning, masking, avoiding heated tools as much as possible and stimulating your scalp with a scalp brush. Finally, the most important thing is to be patient with your hair and understand its limits when colouring and styling, to appear and feel as healthy as possible."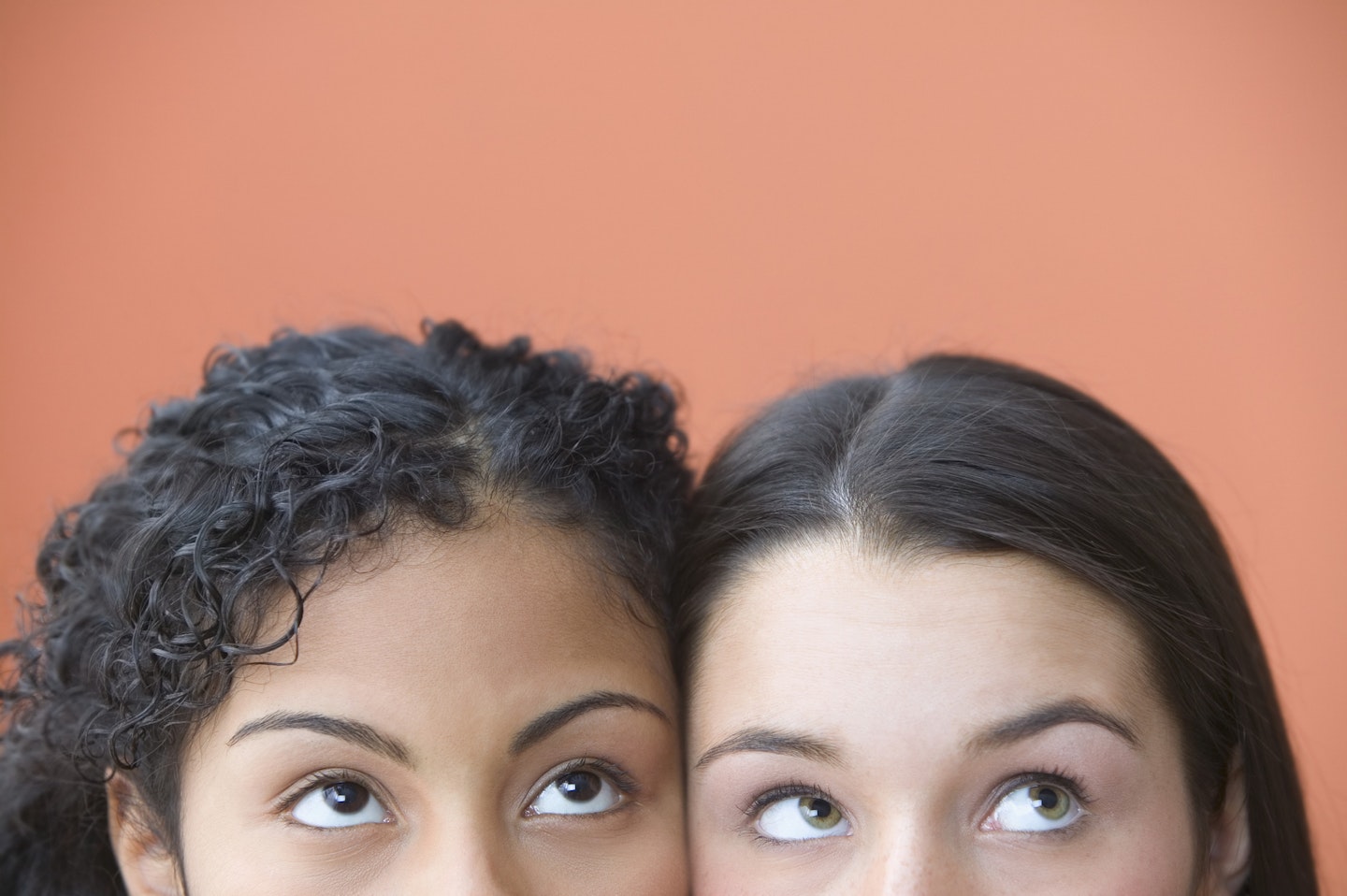 What is hair porosity?
We never knew about this either but it's great to know and can help with narrowing down the right hair products for you.
Your hair porosity is your hair's ability to absorb and maintain moisture and products. It is dependent on the number and size of gaps or tears in the cuticle layer – your hair's protective layer. These are caused by heat damage and/or chemical treatments. The bigger the gaps and tears the more porous your hair is.
Sotiriou says. "When hair is porous or dehydrated, it is difficult for strands of hair to cohesively form a wave or curl, appearing as frizz. Porosity can affect the appearance of your curl pattern and shine, and even appear as a different hair type."
On the other hand, if the porosity levels are low that means the gaps and tears are a lot smaller, resulting in moisture and products not being absorbed and maintained as easily. It can cause products to sit on the hair and causes a longer wait time for the hair to dry. Ultimately medium porosity is the ideal level as the moisture is absorbed and doesn't escape quickly. It's the easiest porosity type to manage. But do not fear as porosity levels can be reversed with the correct haircare.
Tip: Find out your porosity level by laying a few strands of hair in a bowl or glass of water for a few minutes. If the hair sinks, it has high porosity, if it floats, the porosity is low and if your hair sits in the middle this is medium porosity.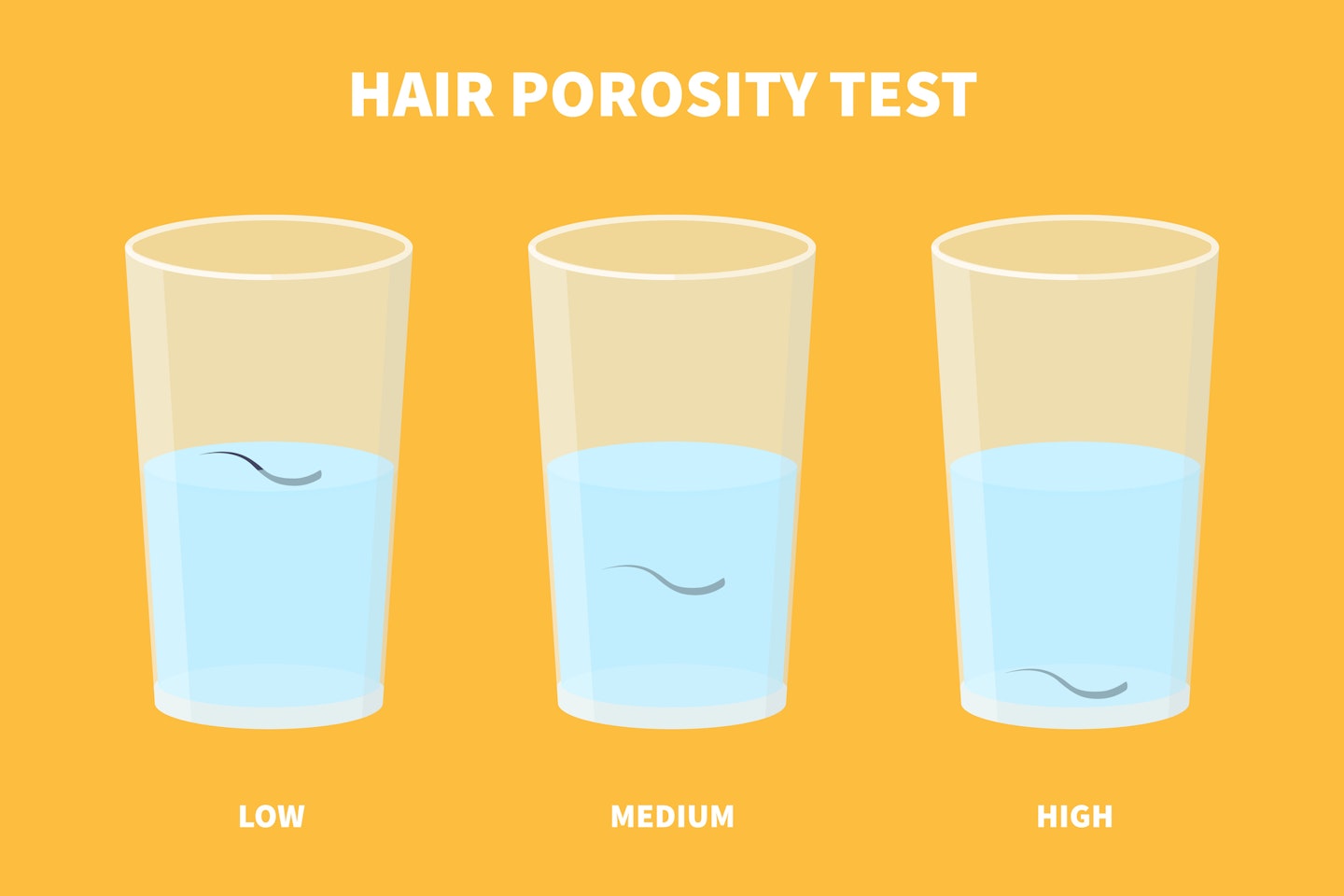 Different hair types can have different levels of porosity. It's usually down to genetics or hair damage, but luckily this can be changed. If your hair is coily or curly use hydrating and nourishing products to combat further damage. Lower porosity is generally more common in straighter hair. So if this is you, there will be a lack of moisture being absorbed into your hair. To avoid this, stay clear of heavy products and use a sulphate-free shampoo and conditioner.
By changing up your daily or weekly hair regime with even one of these tips, you'll have fuller, healthier-looking hair and a whole lot more confidence!