Party season is right around the corner and, frankly, we're at a complete and utter loss over what to do with the tangled mop of limp locks atop our head.
We're in the middle of a hair-related nightmare and our plans to get off with the fit guy from accounts at the Christmas party is not looking good.
The only solution? Bring in the professionals. And we've called in the best of the best.
We caught up with celebrity hair stylist, Jen Atkin, to talk us through her winter hair top tips, breaking into the industry and becoming the Kardashian's hair guru.
If she's good enough for Kim K, she's good enough (way too good) for us, tbh.
So, how did you get into celebrity hair styling? Where did it all begin?
It's been a good 11 years now! Basically, I started out as a receptionist and this is pre-instagram so I was asking salons if they were hiring and then I got a job as a receptionist, then salon manager just to learn the business side of things.
I didn't actually think hair styling could be a career so I kinda learnt the business side of things first and then I assisted at a salon and learnt fashion styling and how to work with celebrities and learnt the ins and outs of that before I started on my own.
This is pre-instagram in 2007, so the only way that you would get to style celebrities is hope that their publicist would come in for a blow-out. It's all about knowing the right publicist, so I started out with booking in Hayden Panettiere and Sofia Vergara.
Sofia was one of my first big celebrity clients and from then I met Kim Kardashian and have been working with her and her sisters for 5 or 6 years now.
We're Kardashian obsessed here at heatworld, tell us more about how you got to work with them?
At that time Instagram was just starting to kick off. I was good at promoting myself and networking and posting a lot, so I was being persistent with it.
I think Kim had seen something I did with Sofia and reached out to see if I would work with her for a magazine shoot she was doing.
Has Instagram changed the celebrity beauty and styling industry?
One hundred per cent. It's best marketing tool and its free and you can engage with brands and other hairstylists and colourists.
Outside of promoting yourself there's so much inspiration, I actually created a hair website called maneaddicts.com simply for that.
I thought what a great time to create this digital space that has colour and cut and styling, and shows the people behind the looks we love.
It's also really helpful when you go to the hairdresser and can show your stylist exactly what you want, right?
It's really amazing when clients come in for consults for haircuts, I'll actually use the FaceSwap feature on snapchat to show them what they'd look like.
Your job takes you around the world, where's the most exciting place you've been to?
Such a good question… I've travelled a lot, I think one of the most special experiences I had was when I got to go on Madonna's tour in 2006.
That's when I first met Sofia Boutella, and I think as well travelling the world for the first time was such a special trip
Recently, I've had such an amazing time going to Cannes. The Cannes film festival this year and last year with Kendall [Jenner] and Bella [Hadid] was amazing. There's such something about the Cannes film festival red carpet that's so special and still one of my most photos this year was Kendall walking in this amazing flowy dress.
Last year, Bella was wearing this cut out red silk dress. It's moments like that where I was watching my girls do the carpet and I get goosegumps.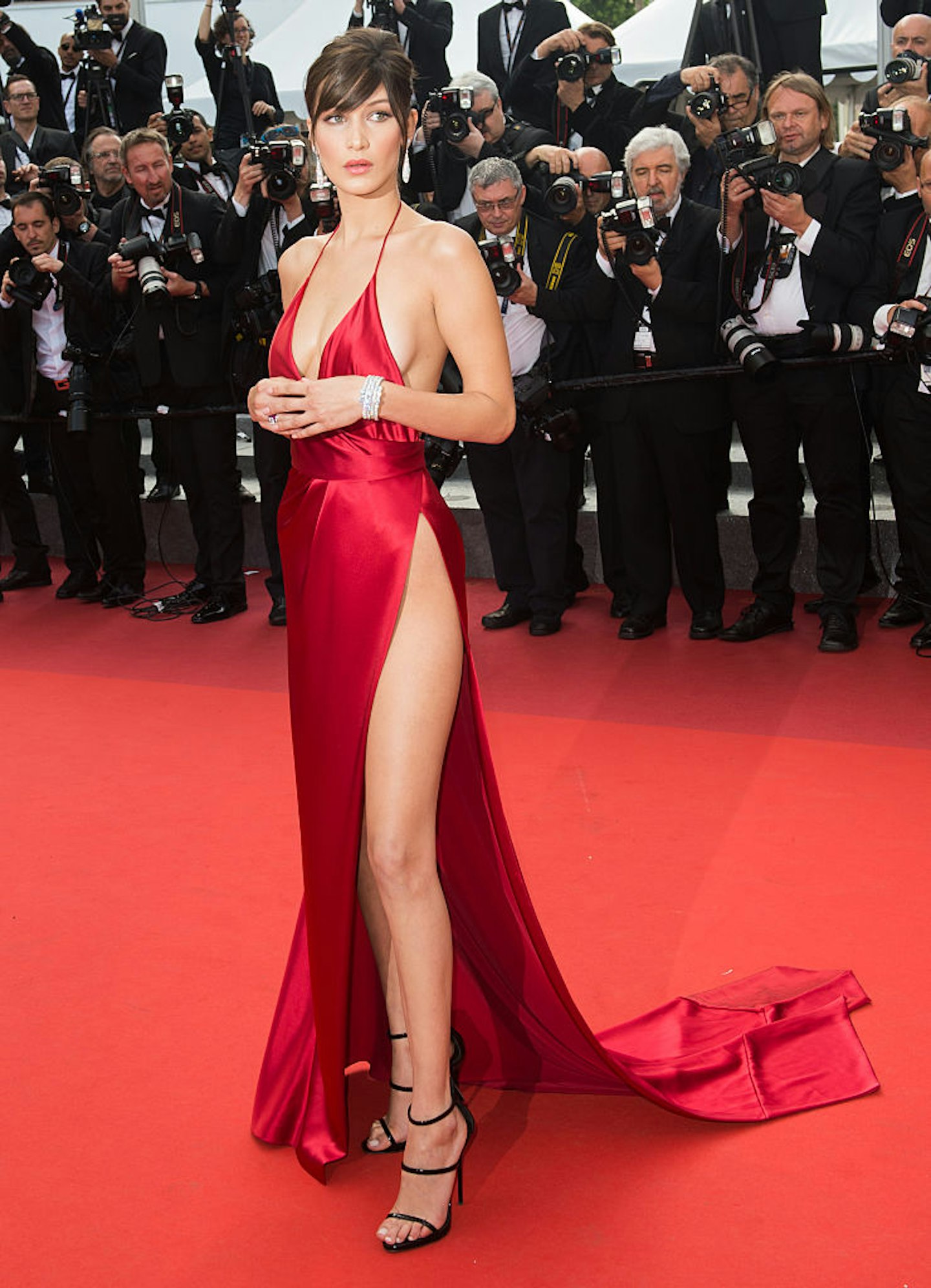 Do you feel proud when you see the girls walking the red carpet? Or are you a perfectionist and critical of their hair?
OMG, I'm the most annoying. If I'm out with my girls I'm constantly touching up their hair and making sure everything's so perfect.
You've mentioned Kendall and Bella, but do you have a favourite celebrity to style? Is one of the Kardashians more into trying new things than the others?
I think that all of my clients are pretty versatile which is fun. We have a good working relationship so I think it's really fun for me to be able to play around with different lengths.
The other thing I think that's been really fun to watch is that the girls have really made extensions kind of more socially acceptable.
It's not that scary to cut hair to a shorter length now because you can have medium length hair one day then a long pony tail with extensions the next day.
I'm telling my clients too, I purposely came out with a line of hair extensions that has 3D colour and has roots painted on them and low lights and high lights so they're more user friendly- enough for girls to do on their own.
I wanted to invent something like the Invisitape that has a really flat silk base that will go really flat on the head so you don't see it.
Have any of your clients ever come to you with a hair disaster? Were you honest or did you have to pretend it was all OK?
I don't think so! I'm always really honest about what looks go well with what we're doing and if a client is going to an event I'll ask if they'll be dancing or I think about the humidity.
I try to create wearable hair, I don't really do intricate hair styles that would fall apart.
So I can't really think of anything off the top of my head that I look back and regret. I mean on my own hair, yes! But with my clients I can't. I guess it's a good thing!
Do people come up to you and ask for your opinion on their hair? Would you give your honest opinion?
Anyone that knows me, knows I'm so brutally honest. Not in a mean way, but I think as a professional we get paid for our opinion so I give it willingly!
Have you ever had to tell Kim K that her hair looks bad?
Laughs Oh, no!
Can you give heatworld some top tips for party season hair?
I think sleek looks are really in. A sleek ponytail.
One thing to keep in mind is hair that's long and one length and silky can reflect light better and it just looks healthy and shiny, so I feel like long hair will always be in style.
If you're not genetically blessed with that kind of hair you can always use extensions or clip ins.
I tell my clients when they're doing pony tails to put the extensions in normally from the crown to the length of your neck, but then flip the extensions upside down. That way, when you gather it up in a ponytail the extensions will be flat to your head, and you won't have bump.
Another trick when you're doing a ponytail or a bun, is to pay attention to your profile.
Take it from a 45 degree angle from your eye to the top of your head so it lifts your head a bit. It's just a bit more flattering.
What about keeping our hair in good condition in the harsh English weather?
Product-wise, I have a top tip for girls who can't hold a curl.
We've just launched our OUAI Memory Mist in the UK. It's the product that answers girls who say I can never hold a curl in my hair especially in the winter time.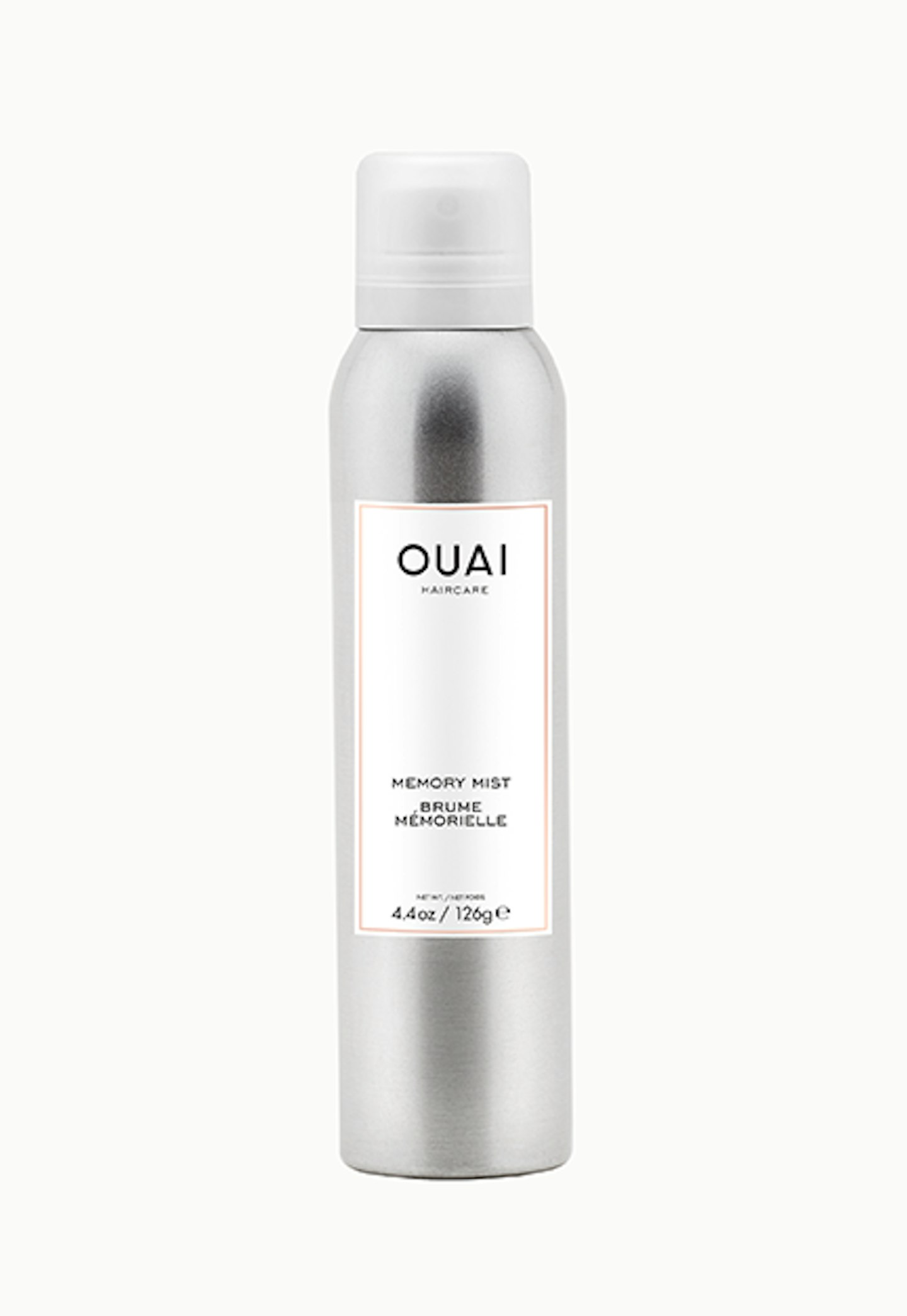 I think for battling the weather and just the winter time I also have a treatment mask. It comes in an individual packet, so it's perfect for girls on the go.
You can take it to the gym or the spa, any moment where you can put the treatment on as moisture and hydration to your hair is a good idea.
Speaking of girls on the go, what's a good quick-fix hair style we should try?
I think, for every girl no matter what your hair length is, half up half down is a good look.
I like a half up half down top knot, then use the crystal pearl pins in our collection to just dress up the top knot and make it look really cool.
OK, we're thinking of a career change. What would you say is your one piece of solid advice for a young girl that wants to get into the hair or beauty industry?
I would say Instagram is definitely your best tool right now because you can promote yourself for free.
I think you don't even need an agent or a book anymore, with Instagram you can contact or DM people you can engage with brands. It's really the best marketing tool for stylists, and then the second thing I'd say is education, it's so important.
I'm working on getting up my own schedule together for next year to do a bunch of classes with Sephora. The more you know the more you have in your own arsenal, you'll be a better stylist for it.
**Jen Atkin by Beauty Works Hair Extension Range are available from **beautyworksonline.com.