There's a lot of buzz on TikTok about the alleged benefits of rice water for hair growth, but what does it actually do, and how do you use it? With benefits equivalent to those of the most luxe hair oils and treatments out there, there's a good chance this is the hero ingredient you've been missing in your haircare routine. We'll dive deep into the details in this article with a little help from a few top hair experts.
What is rice water?
Used by women centuries ago, rice water can be used as a hair treatment, and is essentially just the starchy water that's left after rice has been cooked, or water that rice has been soaked in for a while. Since you can get a huge bag of rice for only a few quid at the supermarket, this is a pretty cost-effective trend for everyone and could save you some precious £££ on your haircare routine.
Is rice water good for hair?
Using rice water as a hair treatment goes back a long way, it was originally an ancient Japanese ritual which saw court ladies soaking their hair in fermented rice water to encourage growth. Now it's having a big moment on social media, with influencers making their own rice water and applying it to their hair as a leave-in treatment.
According to Ricky Walters, Toppik brand expert, the benefits of applying rice water to the hair are endless, "Rice water has the superpower to not only help detangle the most knotty heads of hair but to also make hair smoother, increase shine, help with growing hair longer and even help make hair stronger."
Does rice water benefit your skin?
Rice water also has skin benefits and is gaining attention for its use in skincare products. The starchy water is rich in nutrition and is used in a lot of Korean and Japanese skincare treatments. Rice water is a great skin soother and can even improve some skin conditions. With benefits ranging from reducing dark spots, improving skin damage, hydrating and even clearing up blemishes, rice water could be the hero ingredient you've been missing in your skincare routine.
Which hair types should use rice water?
"Rice water treatments are perfect for brunettes with thicker, dryer hair that feels a little lank and lacking in va va voom," says Ricky. "Especially longer hair that has been exposed to the elements for a long time. Using rice water is a great detox for hair to replenish and reset long, tired hair." The good news is that most other hair types can also benefit from the treatment, including natural hair and colour-treated hair in need of a protein boost. Rice water gives hair plenty of elasticity (read: bounce) that's great for those with curly locks, while those with fine or dull hair will reap the shine-giving and strengthening benefits of the treatment. Rice water also contains inositol, a carbohydrate that promotes hair growth and thickens strands, so it's a great shout for those with damaged and thinning hair.
How to use rice water for hair
If you want to give rice water a try to strengthen strands and encourage growth, Hello Klean founder Karlee Oz offers these tips and recommendations:
Use it as a soak. "After wetting the hair, rub rice water into the hair and scalp and allow it to soak in for 5 to 10 minutes," says Karlee. "Think of it like a primer for your hair. You can apply it and then use your regular shampoo."
Incorporate into shampoo or conditioner. Karlee advises blending it into your shampoo, conditioner or oils to get the benefits while washing your hair.
How to make rice water
If you're wondering how to prepare rice water for hair – don't worry, we've got you covered…
Rinse the rice. Wash the rice to get rid of any impurities or dirt. You can use any type of rice, although if you're using a non-organic variety, you might want to give it an extra rinse to get rid of any pesticides that may have been added.

Mix with room-temperature water in a bowl. Let it sit for 30 minutes, stirring it occasionally. After half an hour, the water should have a milky, creamy colour to it.

Strain the rice-water concoction into an empty container.
Side effects of rice water on hair
Our experts agree that rice water is safe for all hair types, however, the amount of protein found in rice water may overload low-porosity hair types. Yasmin Syed, Education Manager at Briogeo says. "In order to feel as healthy and strong as possible, hair needs the perfect balance of protein and moisture. Protein overload can happen when there is an imbalance of protein and moisture and can lead to dry, weak or brittle hair."
Although it can usually take at least a month to see results in your strands, don't give up! Consistency is key with this treatment, and your scalp is bound to thank you in the long run with stronger, longer and smoother locks. Who's ready to start their rice water hair growth journey?!
<br>The best rice water hair products to try: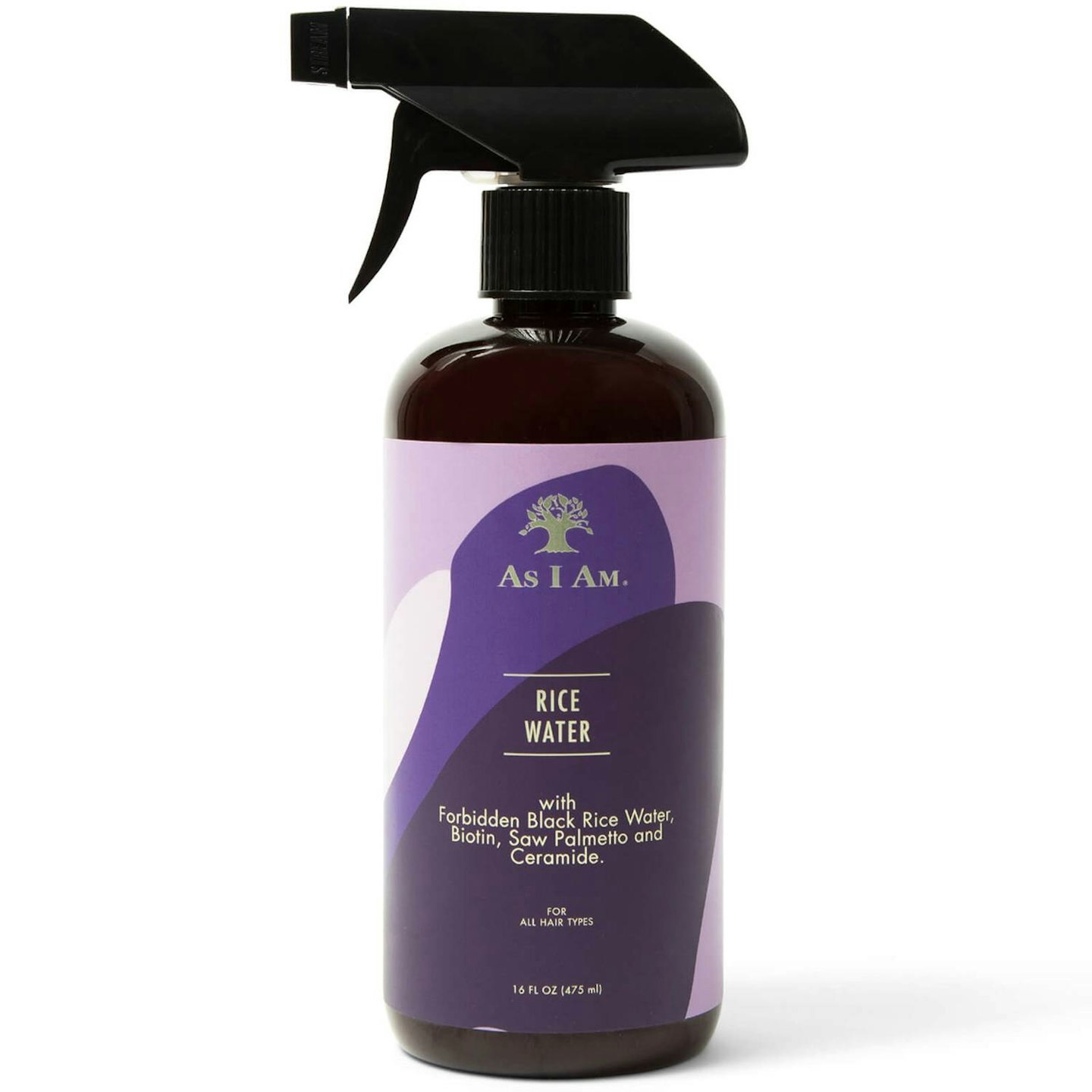 1 of 5
CREDIT: As I Am
As I Am Rice Water Spray
A powerful daily-use spray for stronger-looking and hydrated hair, this nourishing spritz is loaded with rice water and hair-strengthening plant compound saw palmetto.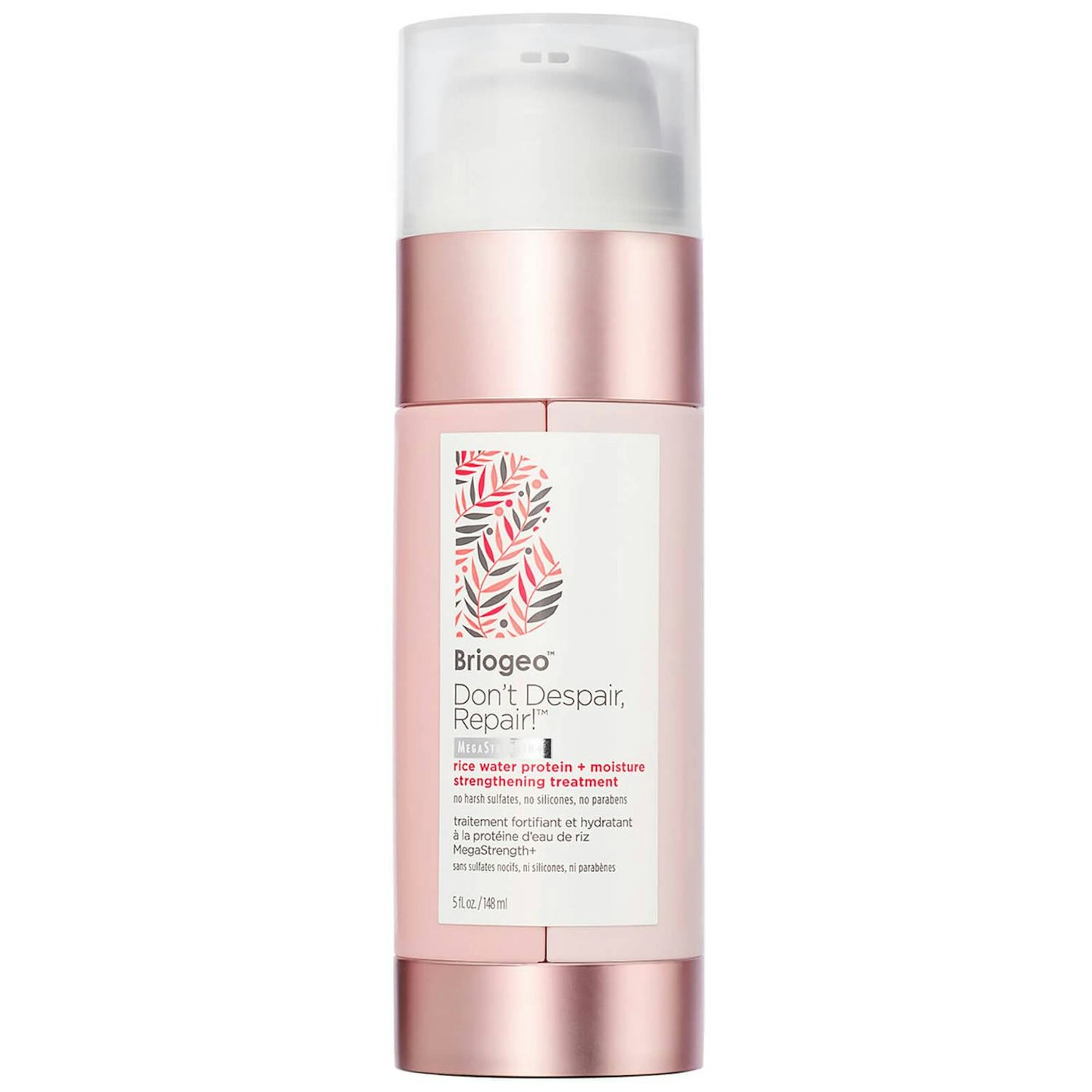 2 of 5
CREDIT: Briogeo
Briogeo Don't Despair, Repair! Megastrength Treatment
This intensive weekly treatment is great for dry, damaged or chemically-treated manes thanks to its supreme restorative powers. It strengthens hair right from the cuticle using a proprietary rice protein complex, which undoes damage and prevents further damage from taking place.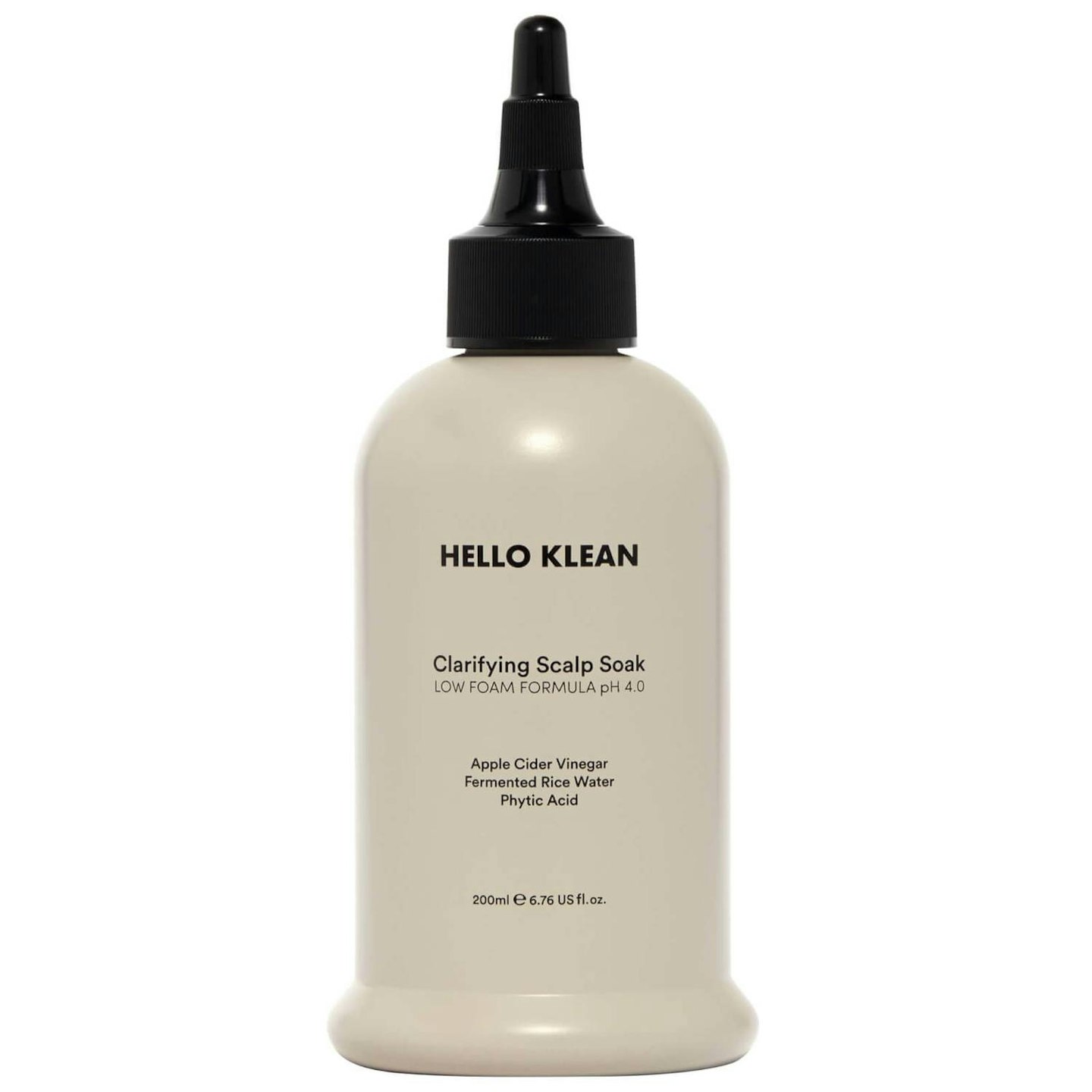 3 of 5
CREDIT: Hello Klean
Hello Klean Clarifying Scalp Soak
Featuring fermented rice water as well as apple cider vinegar to whisk away follicle-clogging residue without stripping your scalp, this nourishing scalp treatment is especially effective for oily scalps in need of a good cleanse.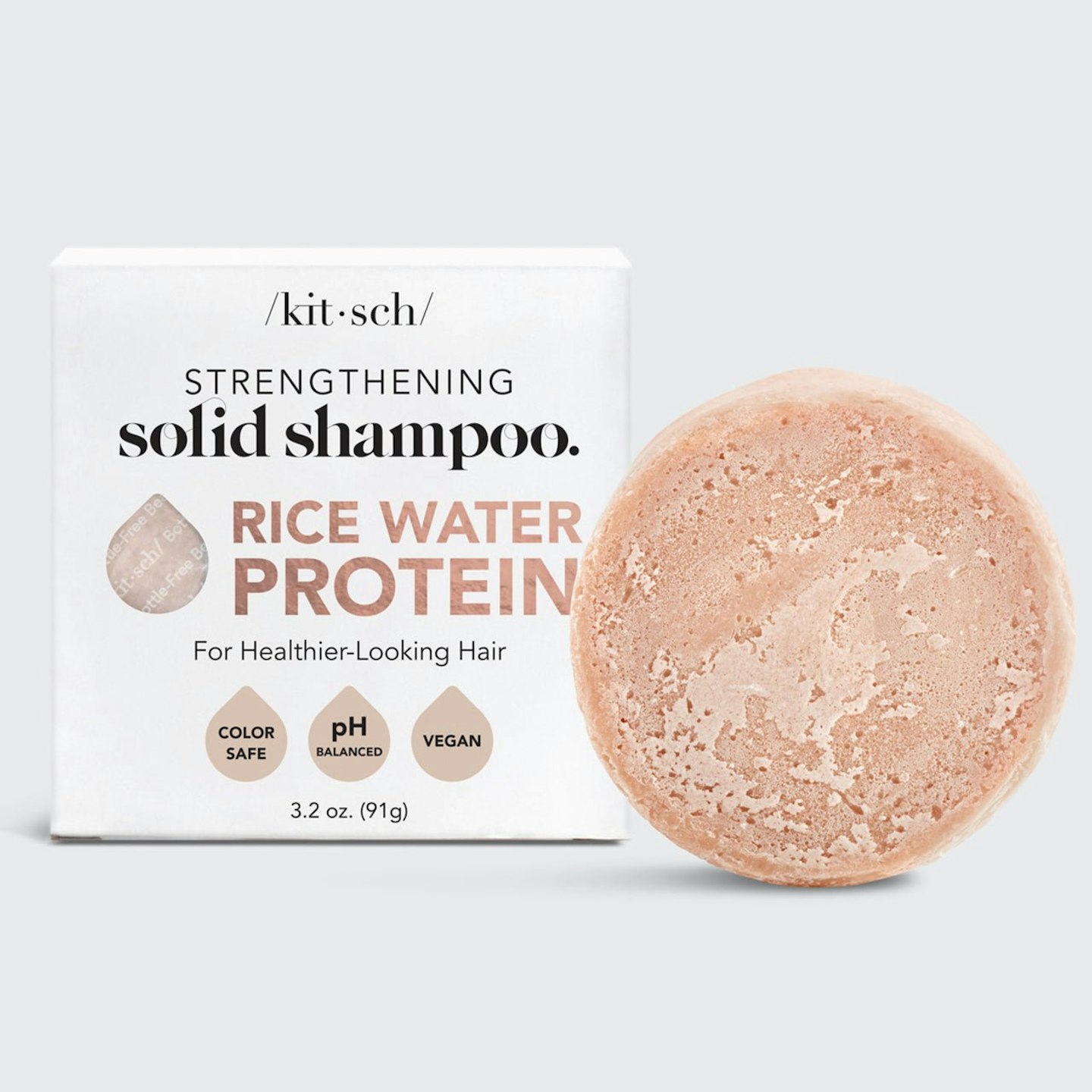 4 of 5
CREDIT: Kitsch
Kitsch Rice Water Shampoo Bar For Hair Growth
Rice water is all the rage right now and this shampoo bar from Kitsch is a top choice for jumping on the trend. Not only is it proven to increase hair volume by 20% after just 5 washes, but it offers a nourishing cleanse while boosting shine in dull, dry hair.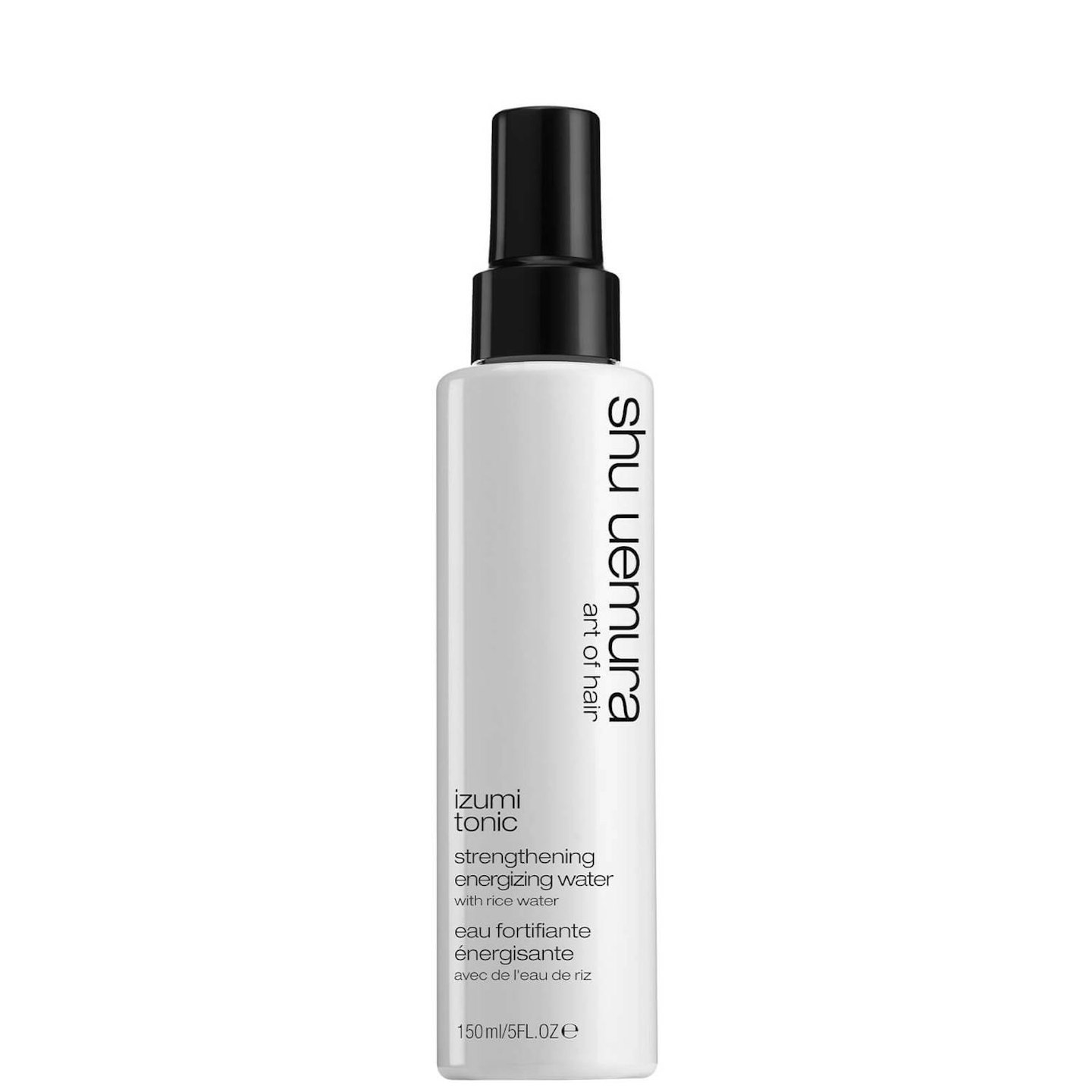 5 of 5
CREDIT: Shue Uemura
Shue Uemura Art of Hair Izumi Tonic