Despite the deceptive sunshine currently beaming through the heatworld office windows, we're actually in the throes of the bleak mid-winter (not quite, but please forgive us the dramatics - we're freezing!).
This time of year can wreak havoc on our hair and skin, so we thought we'd seek the advice of a professional on how best to combat the harsh winter weather.
The Only Way Is Essex star Lauren Pope not only always looks flawless, she's also CEO of Hair Rehab London - so we've been listening very closely to her hair and beauty hacks.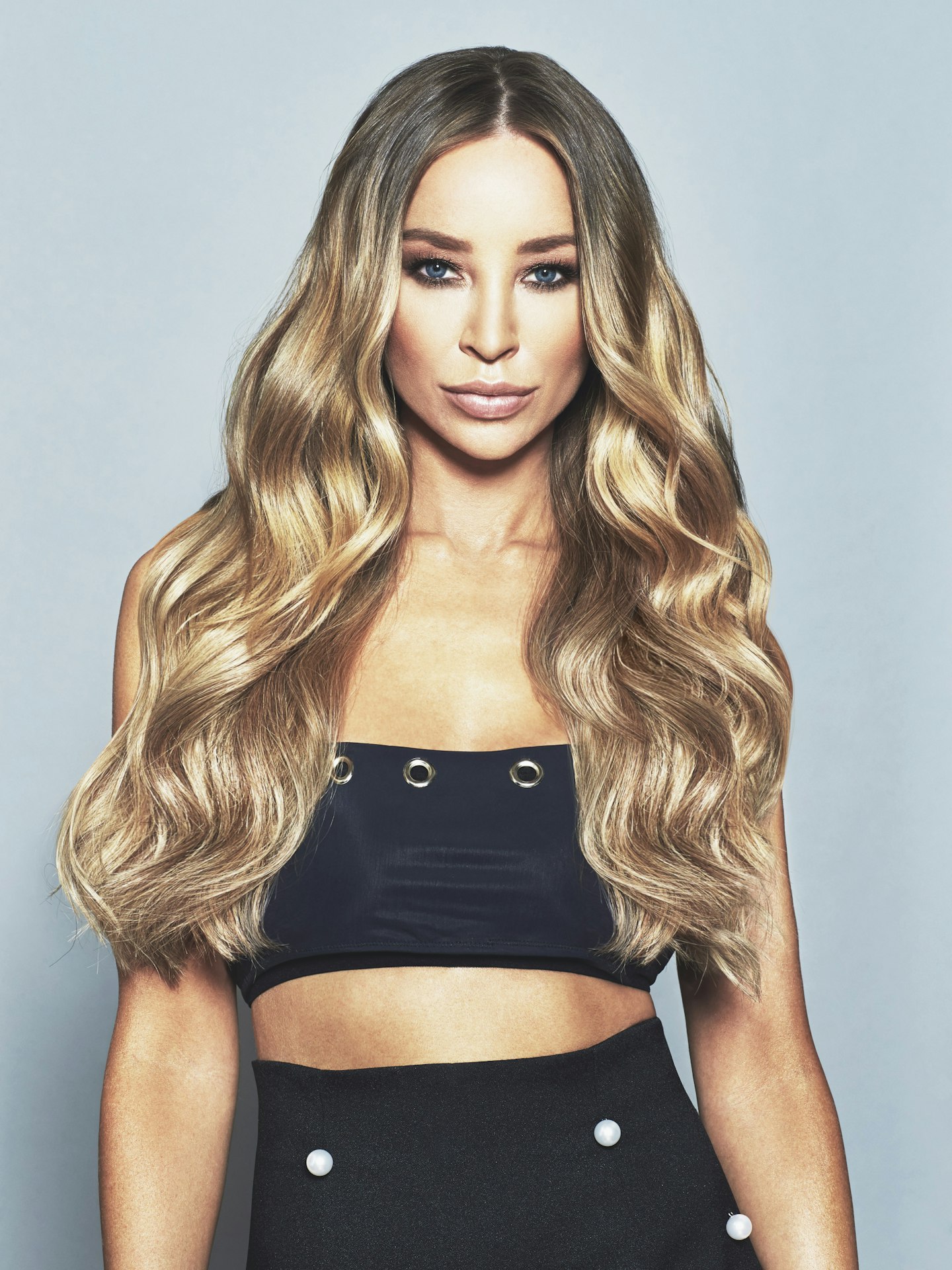 (She aso spills the beans on the TOWIE boys' beauty regimes - including her bae Jon Clark)
What are your top five beauty must haves for the tricky Autumn/Winter transition?
I always up my skincare routine a little bit and I only ever use Lancer skin products as it's the only brand I've found that can control my breakouts.
I use Sudocrem as a mask at night on dry areas too and if I do feel a breakout about to happen, I reach for my Malin and Goetz sulpher paste and dab that on.
As it gets colder, I'll also carry out a full body exfoliation treatment a bit more regularly than usual and for this, I tend to use a pair of exfoliating gloves combined with a coffee scrub, though I don't have a preference on which brand for this – I'll just buy whichever takes my fancy in the shop at that time. After the scrub, I'll lather myself in a thick body cream (again, no preferential brand).
With the lack of sun, I also end up using a lot more fake tan than usual and, at the moment, I'm loving the Fake Bake 5-Minute Tan as it develops in just a few minutes and then continues to deepen throughout the day. It's also one of the only tans I've tried that doesn't have that 'fake tan smell'.
Top tips for keeping hair well-conditioned in winter?
I use a deeply nourishing hair mask, mainly on my Hair Rehab London extensions as extensions need that added bit of care. Toni & Guy have a great hair mask treatment that I like and then I use a heat defence product before I blow dry.
Also, if like me, you do wear extensions, then always put them in a loose braid at night to keep them from tangling.
What are your favourite hair products?
My Hair Rehab London extensions of course - I love the fact that you can go from long to short, to long again in a few minutes.
We also have a lot of pre-styled hair pieces that are great for when I attend parties or when I'm in a rush (which is usually most of the time!). One of my all-time quick fixes is our Clip-on Bun that I use as a Top Knot for last minute nights out.
How can we keep our Hair Rehab London extensions in good condition?
Use a deep conditioner once a week and always use a heat defence spray before drying and styling them. If you wear your extensions to bed, make sure you braid them loosely so they don't get knotted up and when not in use, you should also try and keep them stored neatly.
We have a Hair Hanger that keeps your extensions clean and tangle-free and can be stored away in your wardrobe. It looks like a mini dry-cleaning bag – it's really cute.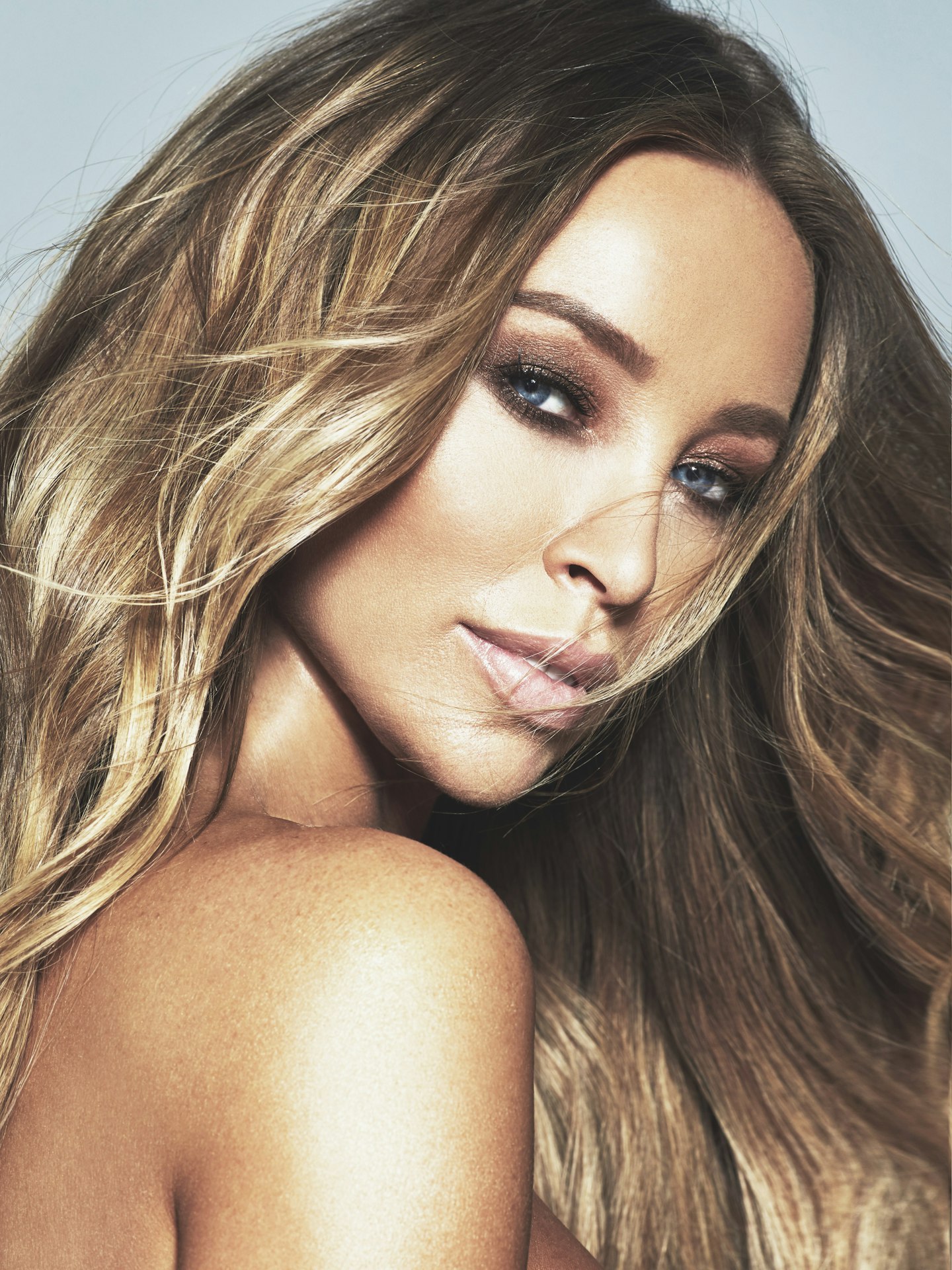 What's your favourite going 'out out' hairstyle?
I love glamorous waves and if I'm 'out out', I like to go a little bit bigger on the roots so I'll make my waves slightly wider by using a larger barrel tong with the Hair Rehab London Paddle Brush to gently backcomb the end of my hair so they sit fuller.
Who's your hair/beauty crush?
Blake Lively all day long, she always looks so classy and polished.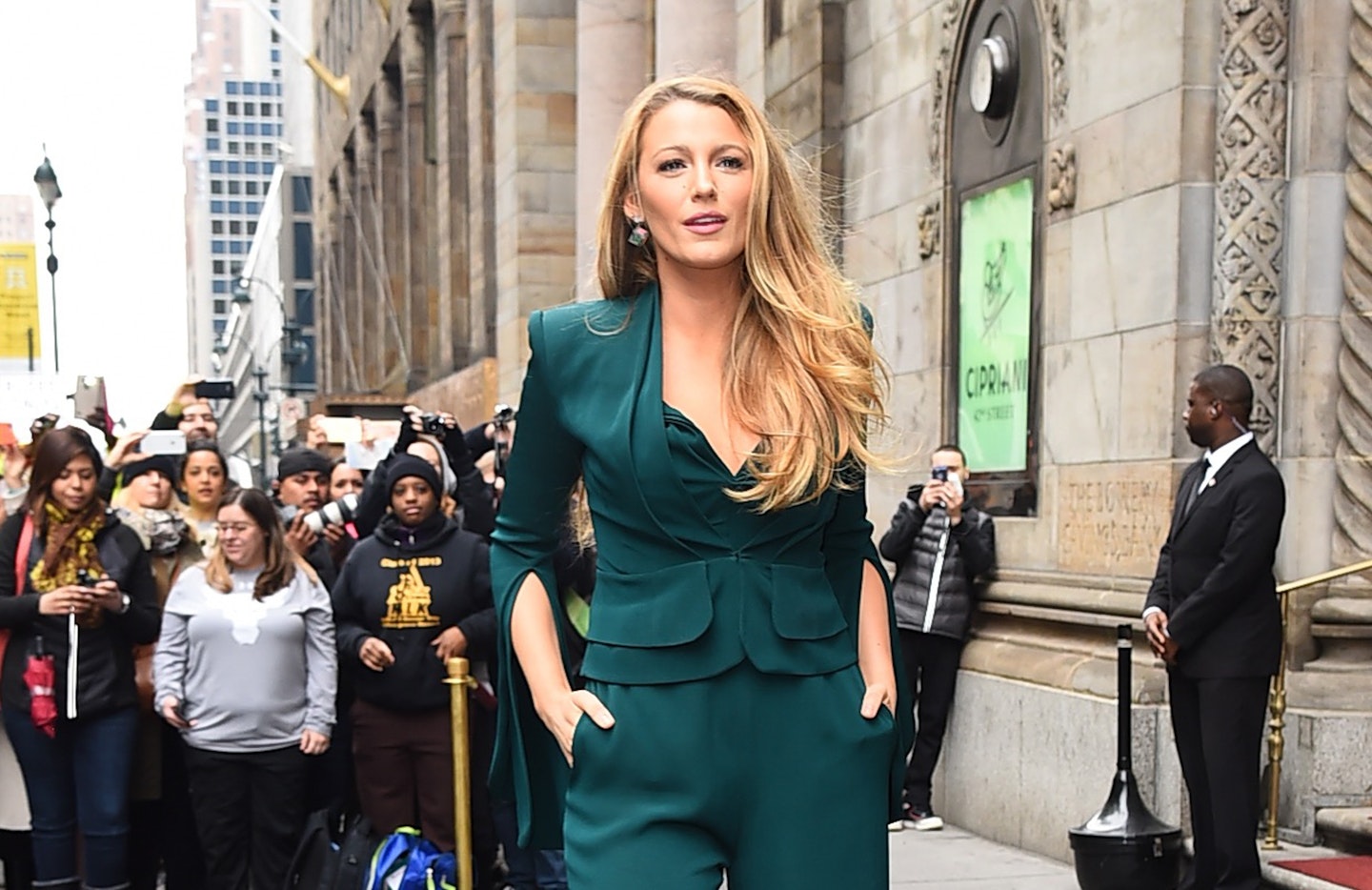 What's in your makeup bag right now?
I'm loving the Giorgio Armani Power Fabric Foundation, the Hot Fire Eye palette by SOSU (Suzanna Jackson), Laura Mercier Loose Powder and the Kim K x Kylie matte lipsticks.
What products would you never leave the house without?
It's a running joke amongst my friends that I can't just take one or two items with me but have to carry my whole make up bag with me at all time, especially when we're filming for TOWIE.
What can I say? I like to be able to retouch! As my skin can by oily in areas, my makeup can slip off even if I wear a primer.
What's your daily beauty/hair routine?
If I'm just chilling out at home then I'll usually go make up free but if I'm filming or going to an event, I have a full two- hour routine of fake tanning, washing and blow-drying hair and then a full face of make up with a smokey eye and lashes.
Best way to hide clips/bonds when styling an up do with extensions?
Always allow enough of your own hair on the top section of your head to cover the extensions. My own hair is quite fine so I use dry shampoo, even when my hair is clean to give it some grip and thickness. You can also gently backcomb certain sections of your hair just above the row of hair your clip-ins are going into so they won't budge.
Biggest hair regret?
I went dark brown once and it just so wasn't for me. It lasted for about a month and was a real pain getting back to my dark blonde hair but now I have it just how I like it!
Biggest makeup/ beauty faux pas?
I play it pretty safe with my makeup so luckily, I don't have any major regrets but I think over the years, you just learn what does and doesn't work for you.
Having makeup artists in my life has helped me with doing my own make up so much too.
What's your 'pamper evening' routine?
I use an app service where you log in and book a massage in your area so I have one of the girls come to my flat and she brings the bed and all the equipment to give me a massage and a micro dermabrasion facial - its heavenly!
Does Jon Clark have a beauty regime?
Hell no! He laughs at the many creams I apply before I go to bed and all the vitamins and powders I take in the morning to keep myself as healthy and youthful as possible.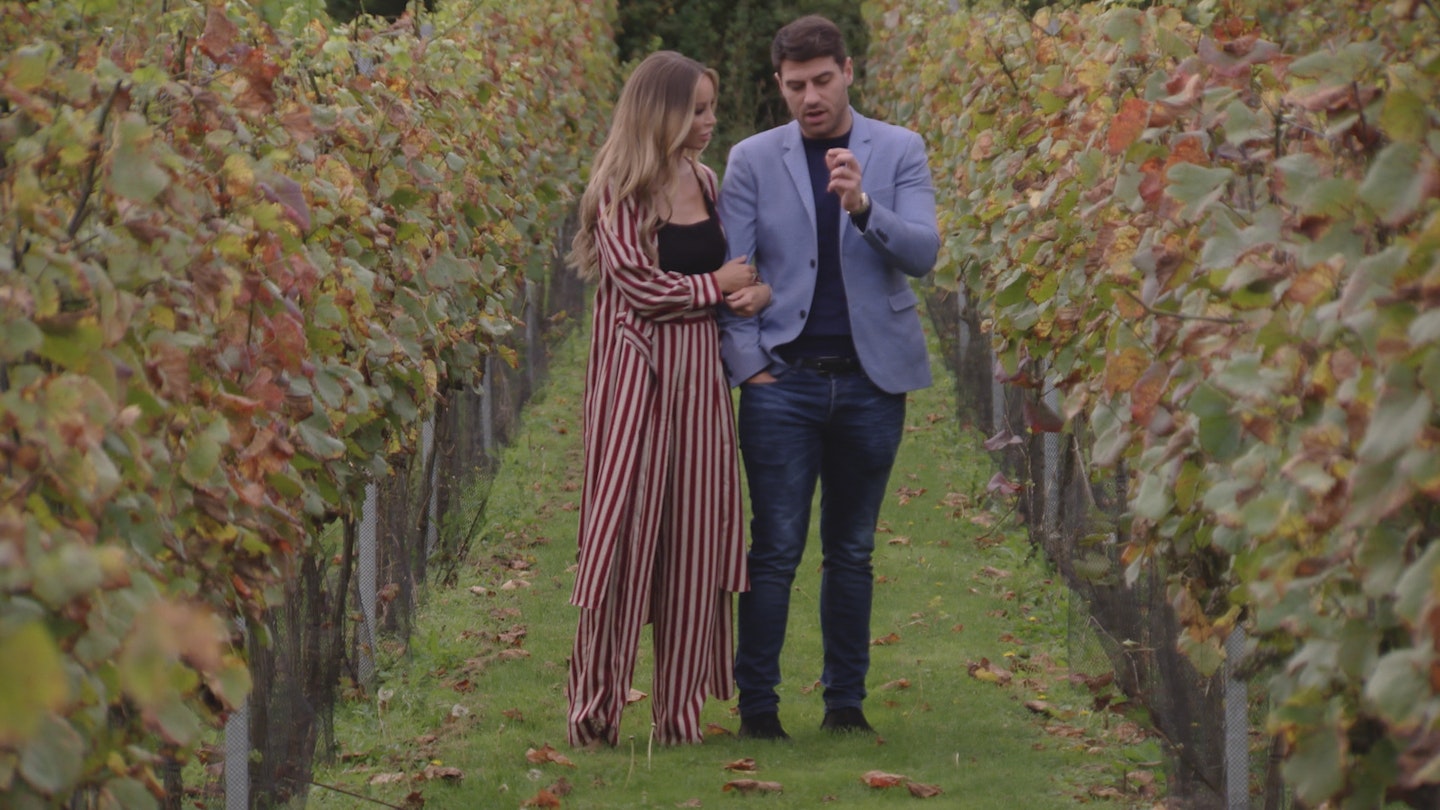 What about the rest of the TOWIE boys? Do they like to look after themselves?
I think most of them do secretly but I doubt they would admit to that!
And the girls, who's the most makeup obsessed? Who always looks the most glam?
I think we're all obsessed with makeup! Chloe Sims always does her own and it looks professionally applied so I'm constantly asking her for recommendations on what new products she's tried and liked. I've seen pretty much most of the girls without make up and they are all beautiful with or without it.
Would you branch out into launching a makeup collection like some of your TOWIE co-stars?
I'm so focused on Hair Rehab London that I don't think I would have the time to fully dedicate to a makeup brand.
I only like to develop products I'm fully educated on and, to be honest, I don't know the ins and outs of the science behind makeup products to be able to launch something with confidence.
Maybe one day though when I get the time as it does really interest me.
How do you juggle TOWIE filming with running your business?
It's really hard - I just try and take time out every few hours to do an email catch up and check in with the team. I'm very lucky that both of my sisters left their other jobs to become part of the Hair Rehab London management team and they are brilliant with keeping everything running smoothly when I'm out of action.
I think learning how to delegate to other people is a great lesson in business – I used to be such a control freak but I've had to relax now that I'm back filming for TOWIE, and having family that I trust completely is a huge relief.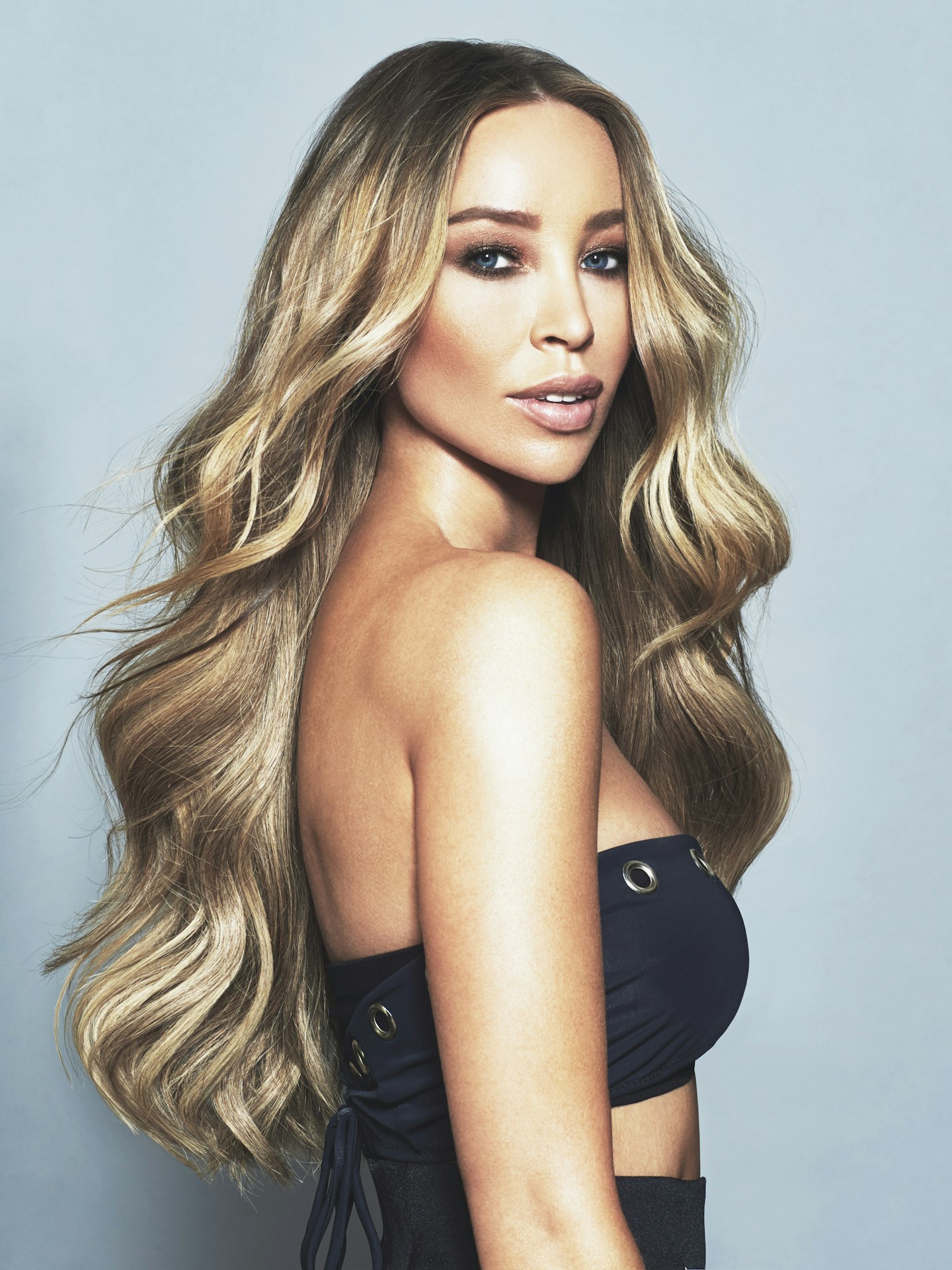 What advice would you give to people wanting to start their own business?
Try and plan ahead but don't feel bad about going off course. I soon learnt that in the world of business, a lot of things go wrong and you will feel like you just want to pack it all in but trust me, shit happens and usually its fixable!
Also try and see mistakes as lessons and know that moving forward, you will never make that mistake again! I think we're living in a time where anyone can be their own boss if they have their act together!
Top tips for creating a brand in the hair/beauty industry? And making it last?
Do your research thoroughly and only work with quality products and suppliers.
It's easy to only think of your margins and bash out mass product without strict quality control but in this industry, anything of a poor standard will come back to bite you further down the line.
People have high expectations for as little money as possible so we work with the best manufacturers and quality test any new products for up to a year before they launch.
Ultimately, we must be confident in what we are selling and for us personally, it's important to be fair with our margins to ensure the prices our products are sold at a fair price.
Lauren Pope is the CEO of Hair Extensions brand Hair Rehab London, available at www.hairrehablondon.com.