There's quite literally nothing better than when you're having a good lash day.
It could be raining and you have no umbrella, your favourite Netflix show could be cancelled but if your lashes are on fleek then seriously, who cares?
When you're heading on a night out false eyelashes are an absolute must, tbh.
We know it can be stressful trying to apply them - don't worry we've got an eyelash starter kit below - but they really do make your eye make-up game go from zero to 100.
So we've hand picked the best false eyelashes for a night out with your man, the girls or on your own if you're brave...
Check out: The best eyelashes for your next night out
The best eyelashes for your next night out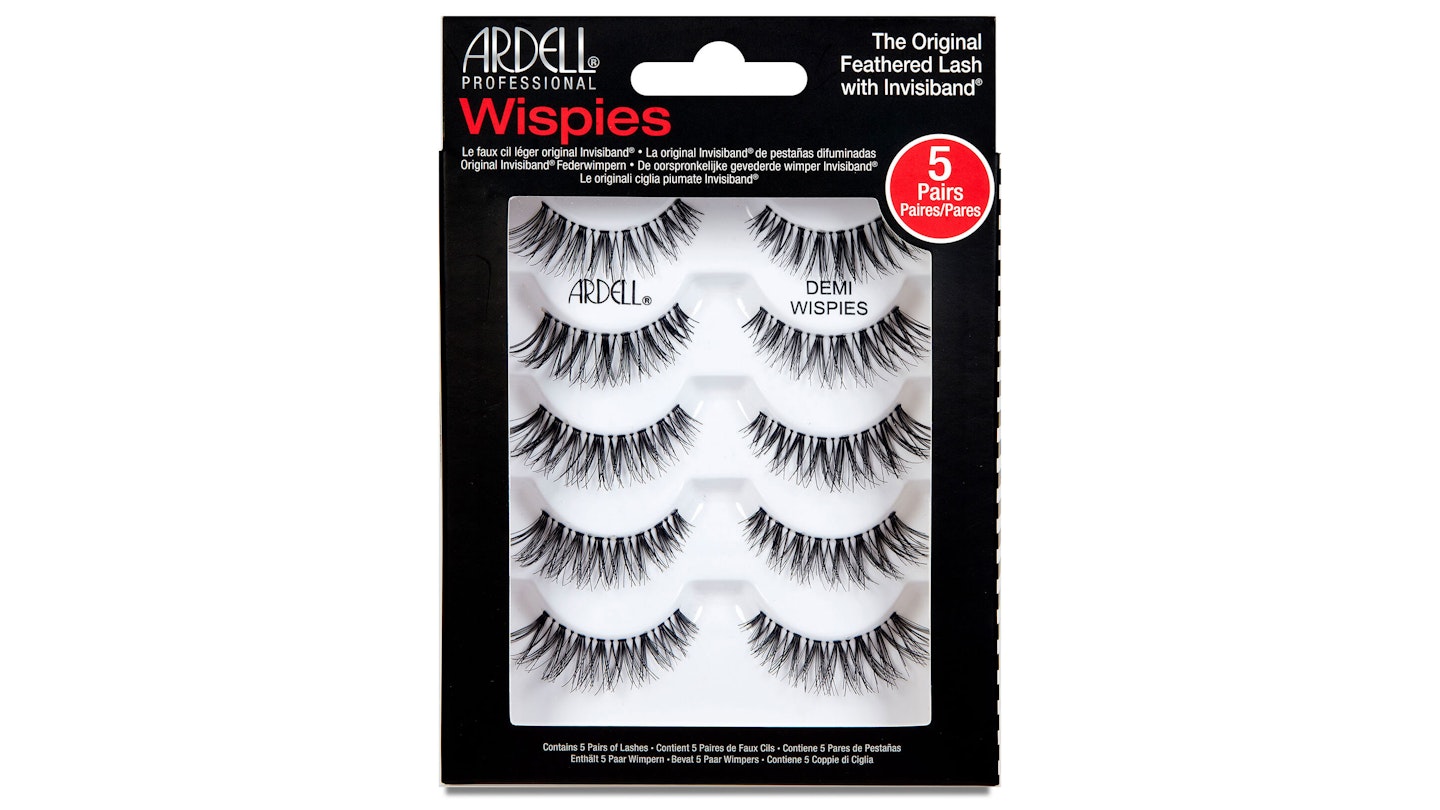 1 of 12
CREDIT: Amazon
Ardell Multipack Demi Wispies
These comfortable lashes are perfect for if you're staying in; they're made of 100% human hair so they'll look super real. Also they have an invisible band so if you're not wearing eyeliner no worries, there won't be a weird black line where your lashes start.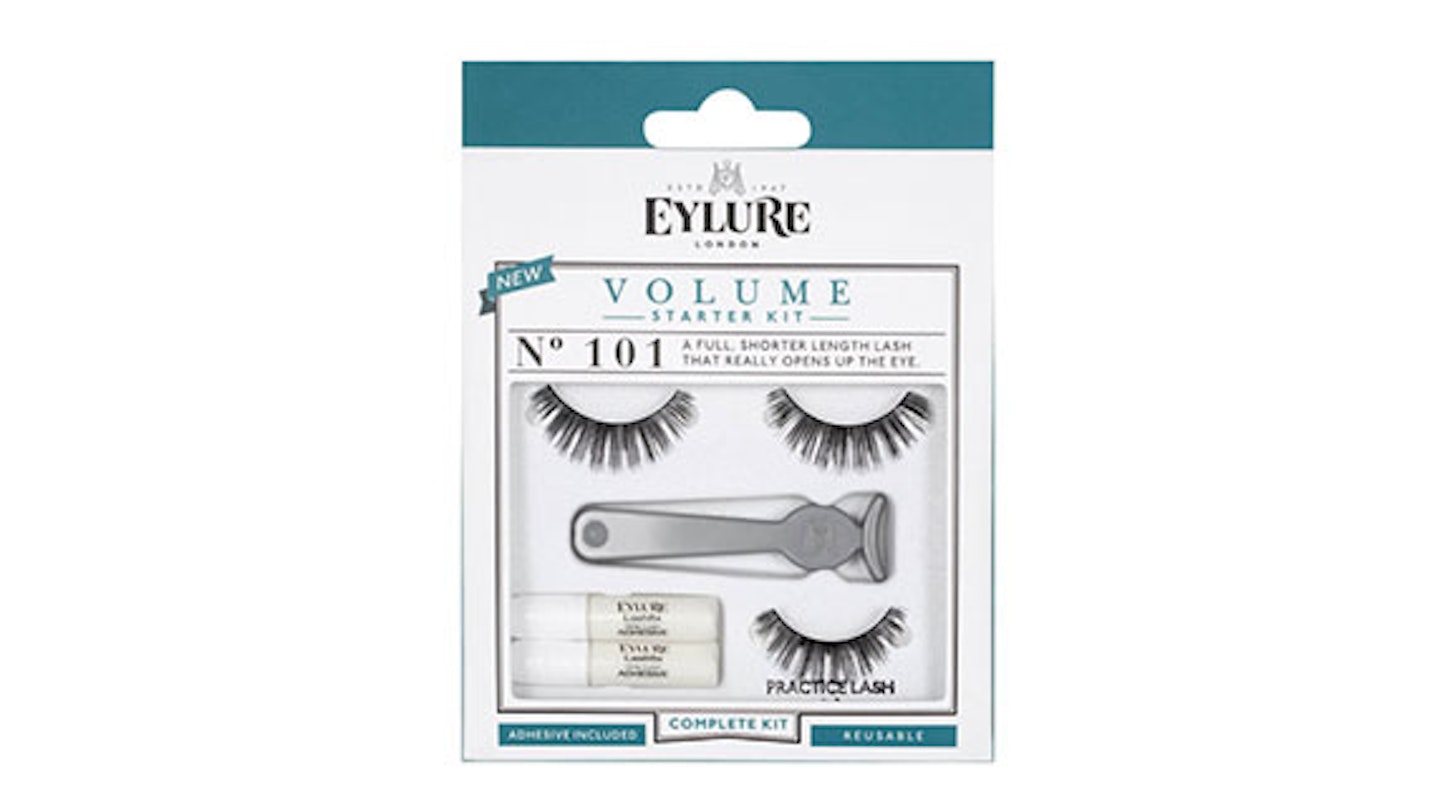 2 of 12
CREDIT: Look Fantastic
Eylure Lashes Starter Kit No. 101
Yes, if you struggle applying false eyelashes fear not because Eyelure have their own starter kit that includes a practice pair of lashes, another pair of lashes, eyelash glue and a lash applicator.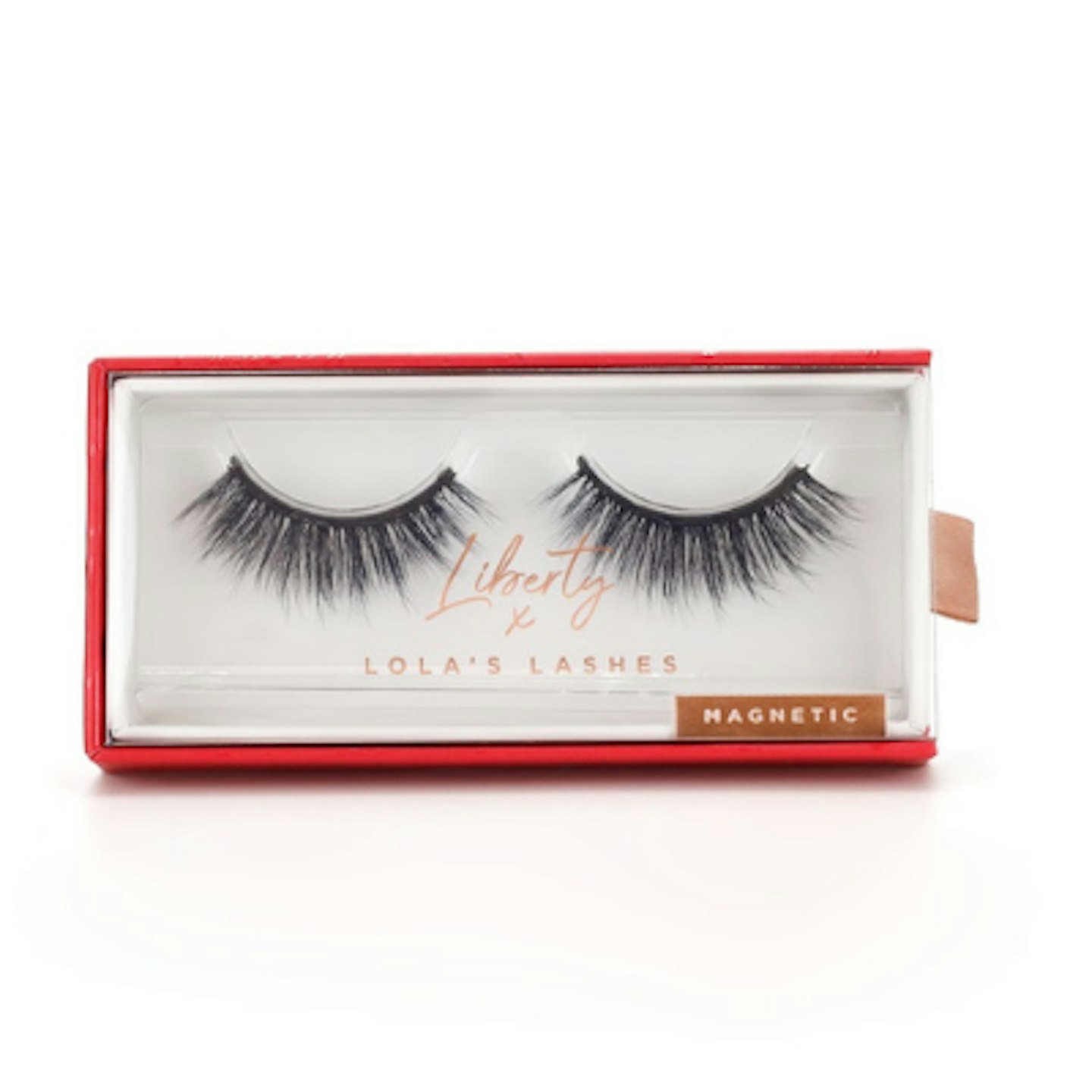 3 of 12
Lola's Lashes - Magnetic Lashes
If glue isn't your bag, why not try magnetic lashes? Waterproof and sweatproof, Lola's Lashes have five magnets on each lash, which attaches to magnetic eyeliner. They're made from synthetic silk, making them cruelty-free and vegan-friendly. You can get 30 all-day wears out of them, making them cost-effective, too. The company also has a flick and stick option if magnetic lashes aren't your vibe, and they've just launched a stunning collection with Liberty Poole which you can buy here. Make sure to use the code Liberty20 for 20% off the entire collection.
4 of 12
Lilly Lashes Luxury Synthetic - Rouge
Lilly Lashes are definitely one to watch for dramatic lashes and added volume. If you're off on a night out, this range of lashes is definitely for you. We are quite simply obsessed with every single lash set that Lilly Lashes has to offer, but we've chosen this vegan-friendly, luxury synthetic ones as our fave pairs.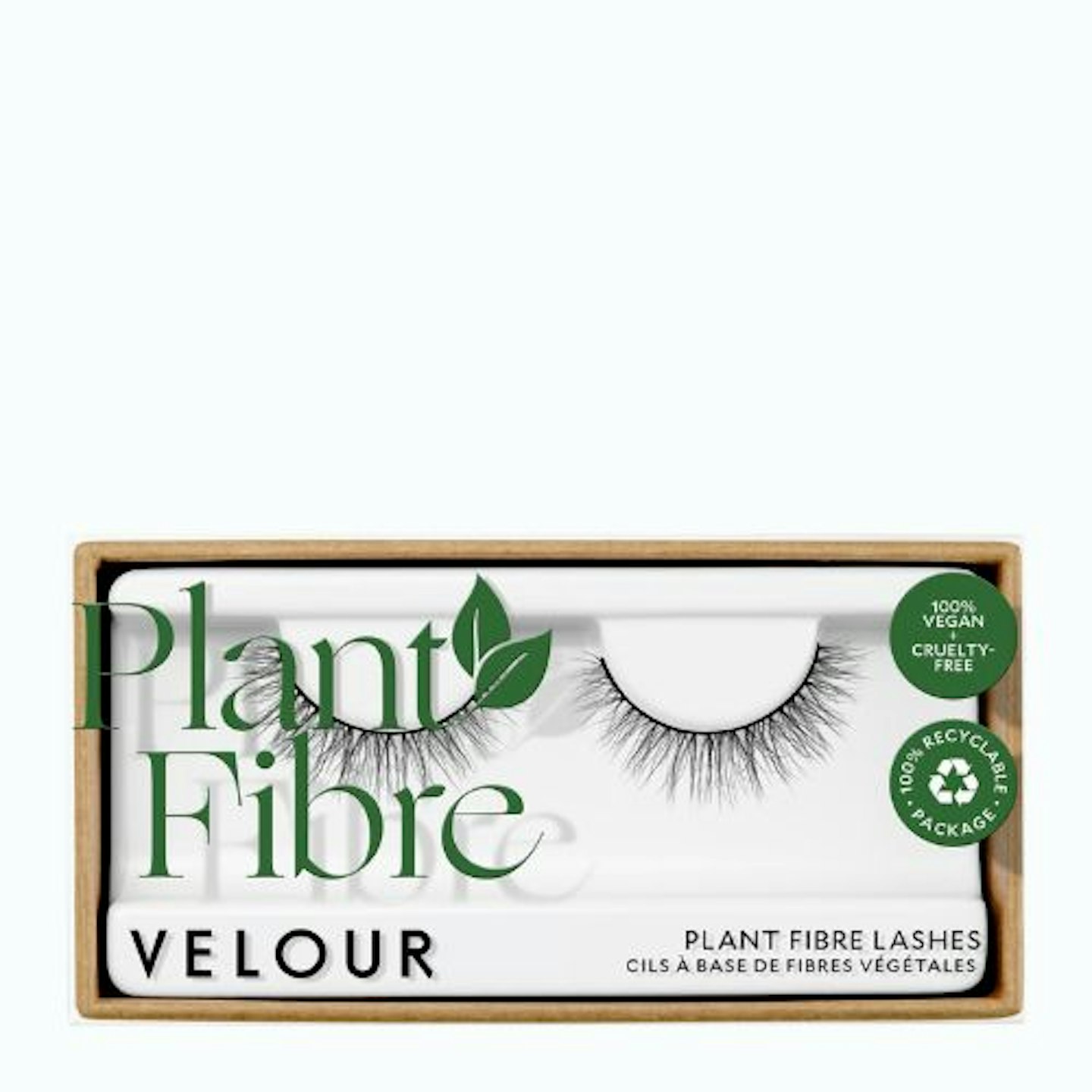 5 of 12
Velour Plant Fibre Lashes Second Nature
If you're big on sustainability, these Velour Beauty lashes are made of hemp-derived plant fibres to add some natural-looking volume to your lashes. The packaging is totally recyclable, and these particular lashes are vegan and cruelty-free. Win, win.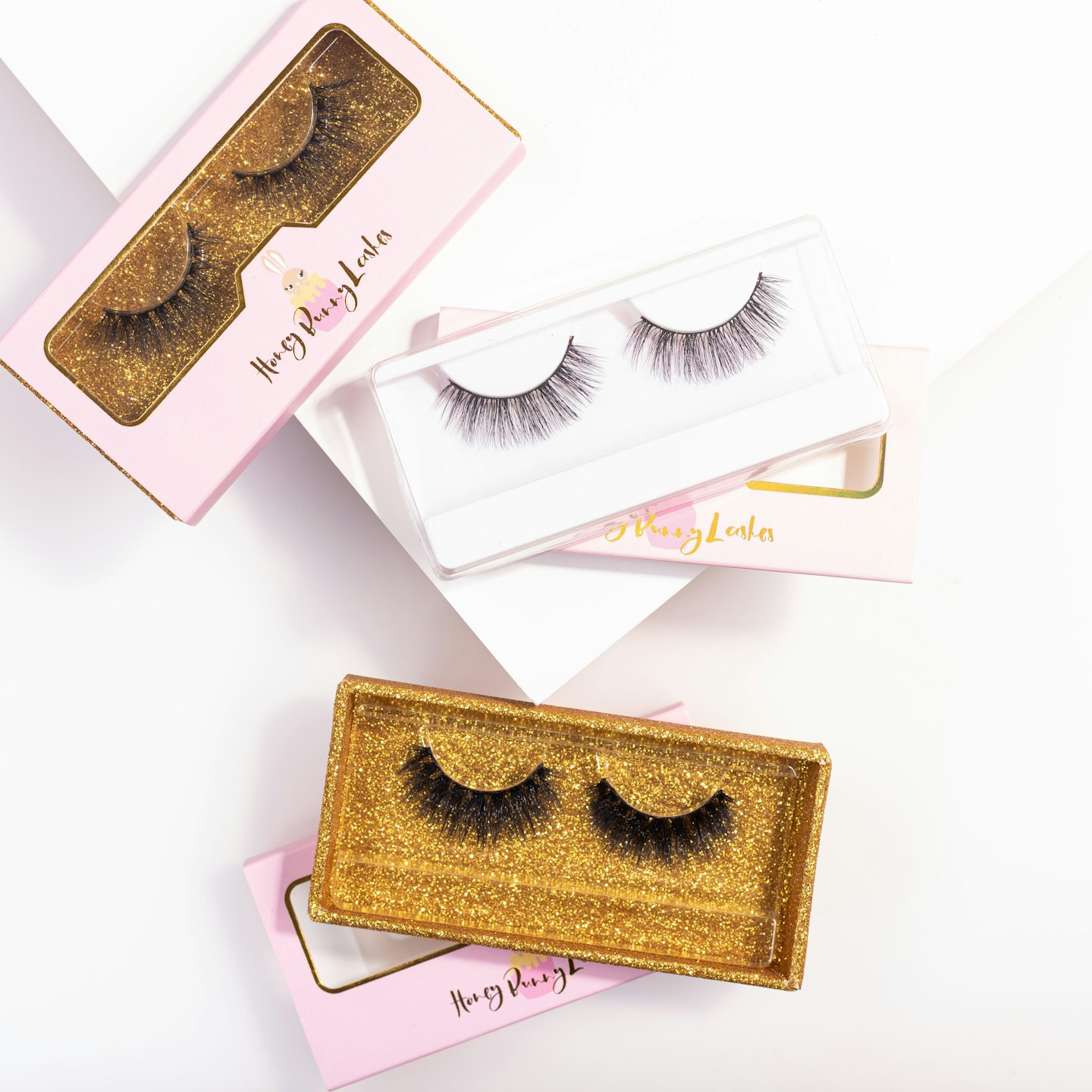 6 of 12
CREDIT: Honey Bunny Lashes
Elegant Bunny Luxury Lashes
We love these vegan falsies from Honey Bunney Lashes. High end, super high quality lashes - that are the closest thing to mink without being mink. Sounds good to us.
7 of 12
Pinky Goat Neon Faux Mink Eyelashes - Rose
Loved by our girl crushes Rita Ora and Bebe Rexha, these Pinky Goat lashes are handmade and vegan. Not only are they natural-looking and ultra-lightweight, they can be reused up to 15 times. Urm bargain.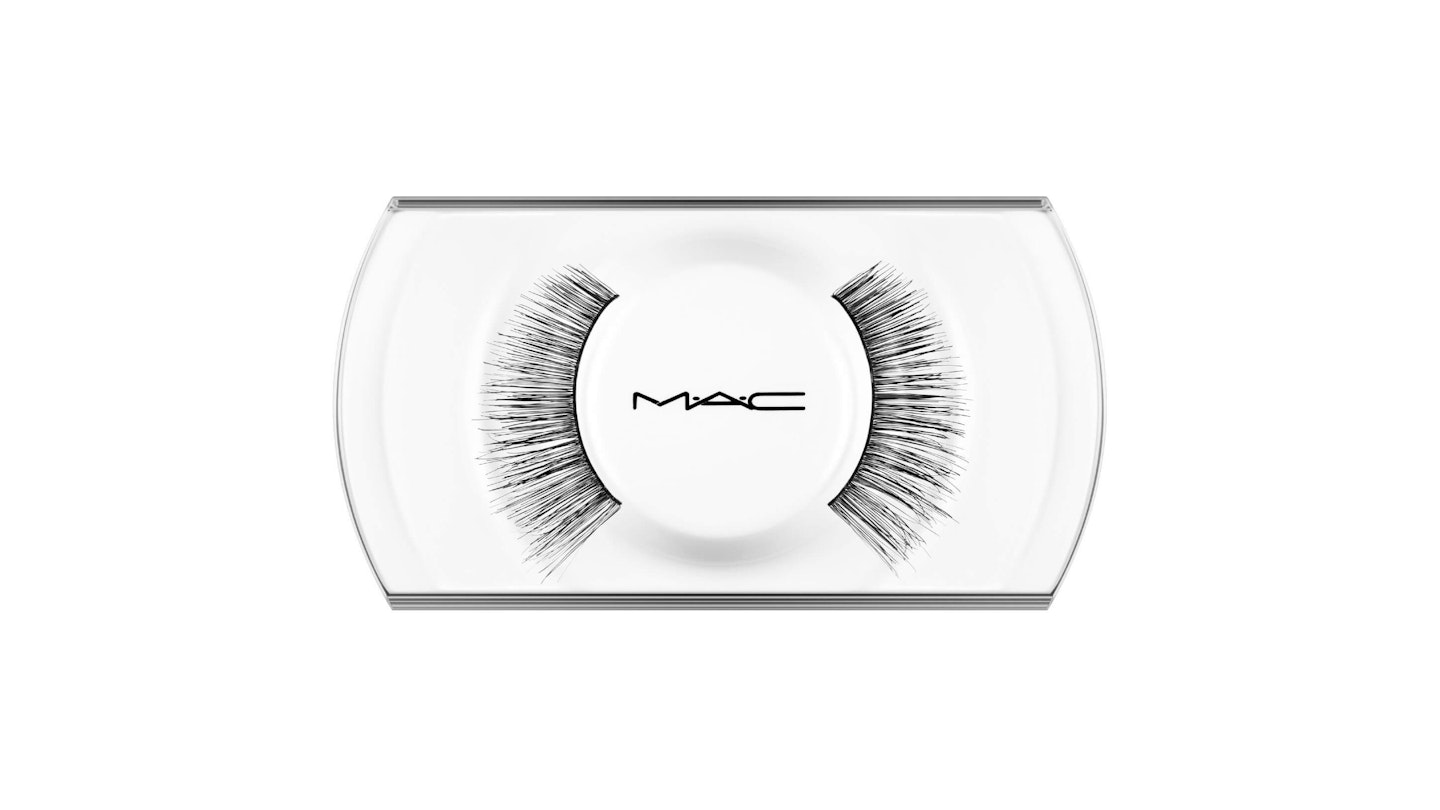 8 of 12
CREDIT: Look Fantastic
MAC Lash - 34
These MAC lashes will help create a sultry, cat eye effect so if you're heading out these are a must. Plus they can be reused.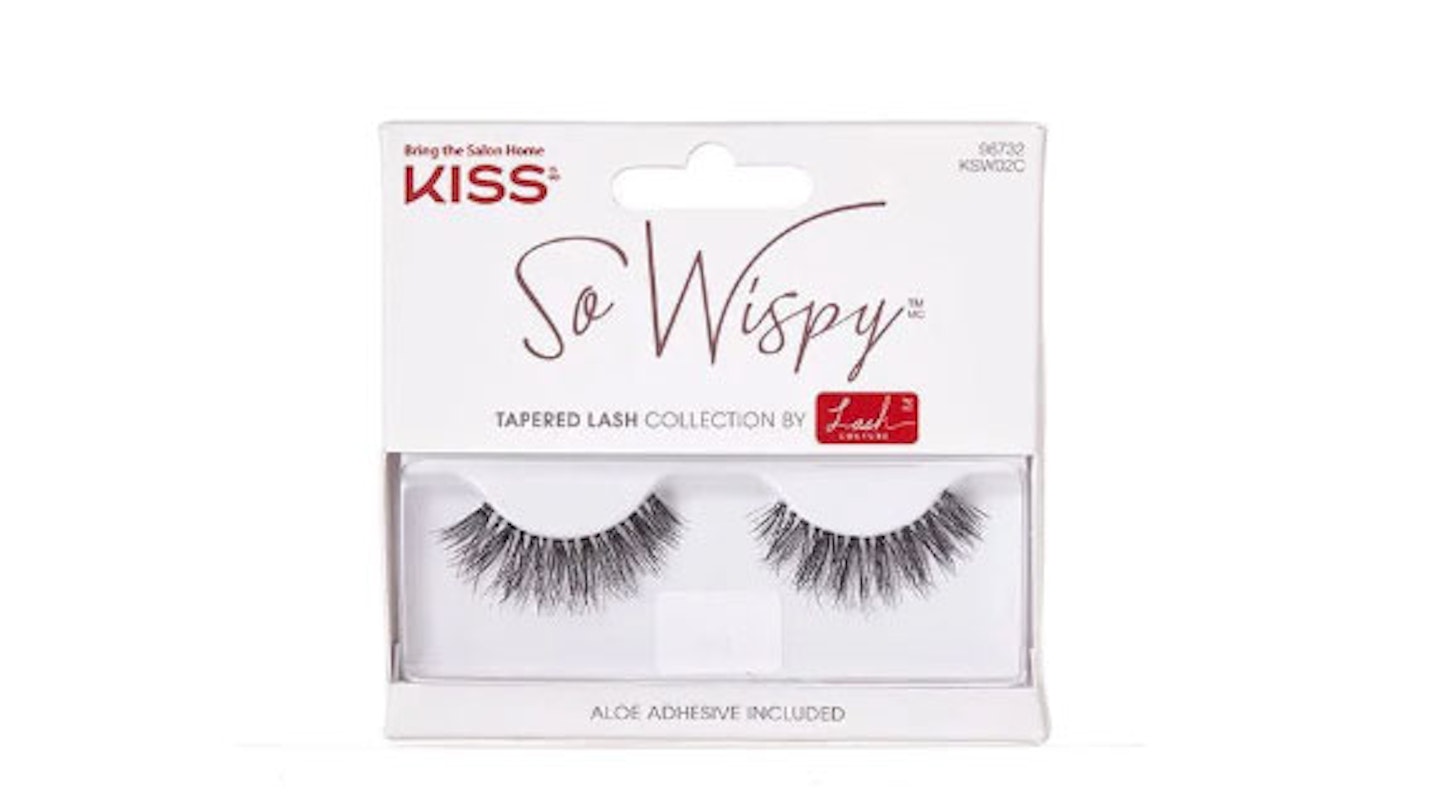 9 of 12
CREDIT: Superdrug
KISS So Wispy Lashes 02
We love KISS lashes because they're cheap, cheerful and they do the job. These ones are lightweight and easily blend with your own lashes.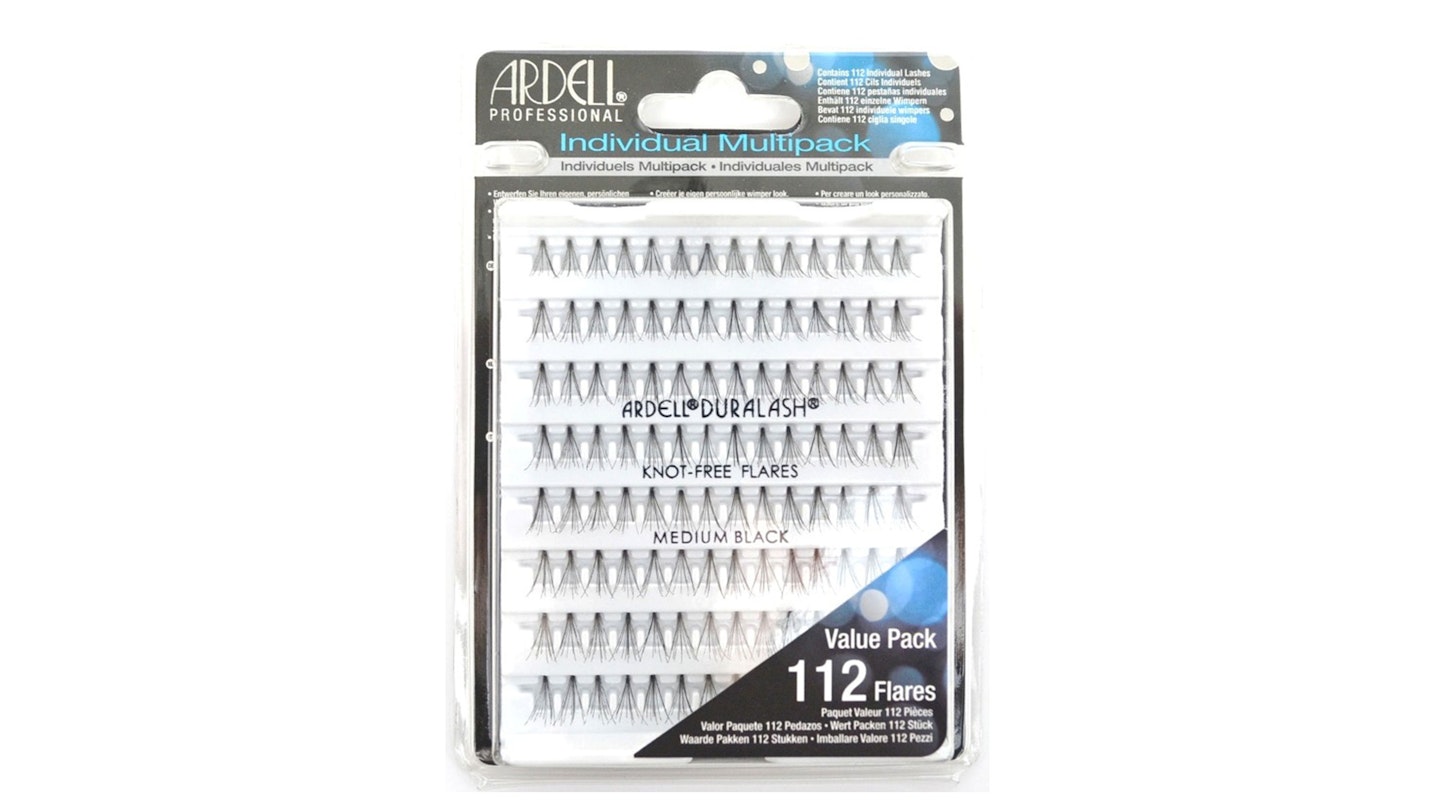 10 of 12
CREDIT: Amazon
Ardell Individual Multipack Knot Free Medium Eye Lashes
If you feel like pulling out all the stops for your next night out then try these individual medium sized ones. It might take a bit of time to apply them but they'll look SO realistic people will think they're yours...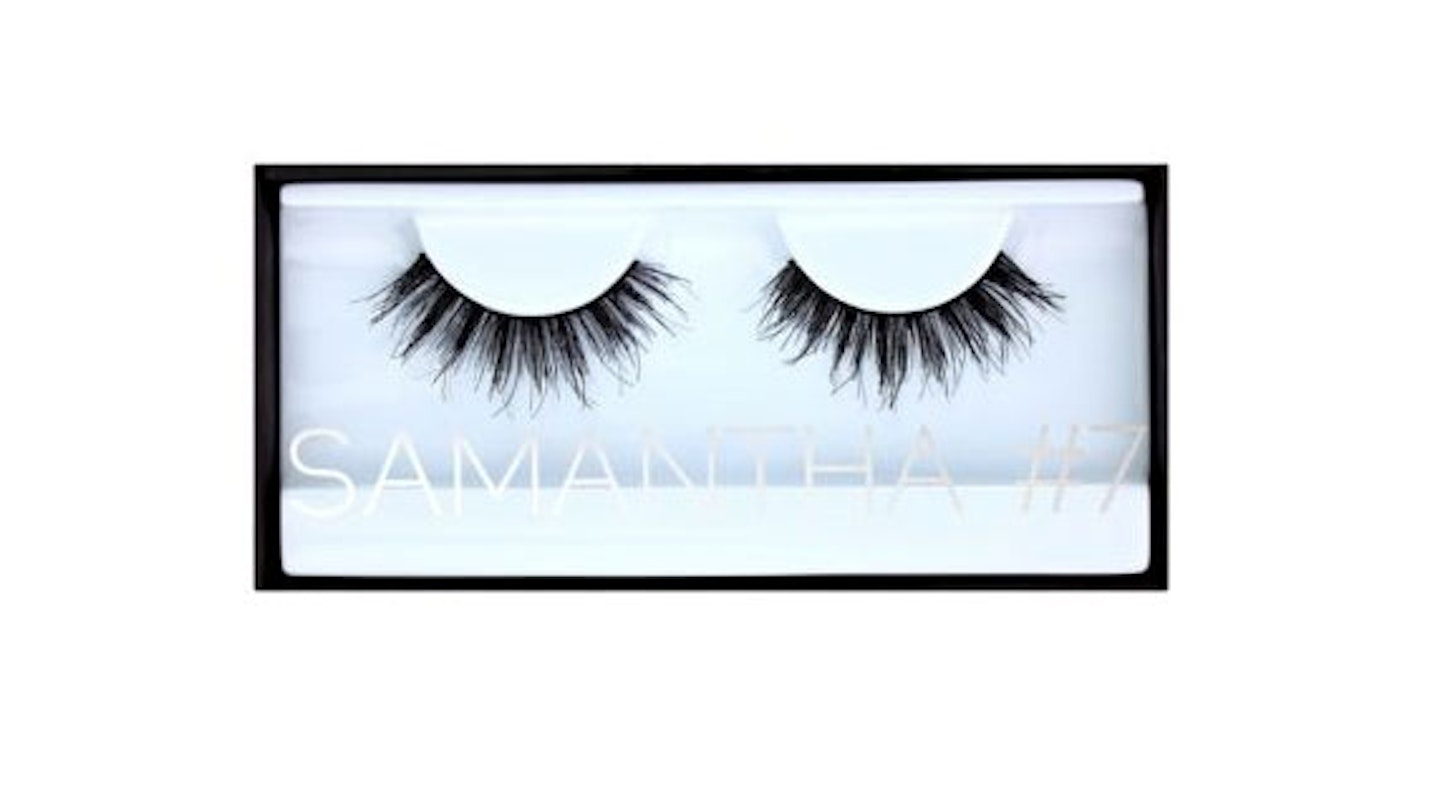 11 of 12
CREDIT: Boots
Huda Beauty Classic Lash - Samantha 07
If there's one pair of lashes you absolutely need they're from the queen of beauty - Huda Beauty. Her classic lashes are cruelty-free and lightweight. These lashes are perfect for an everyday look; so even if you have to wear your full glam look to work (before your night out) at least you won't look too OTT.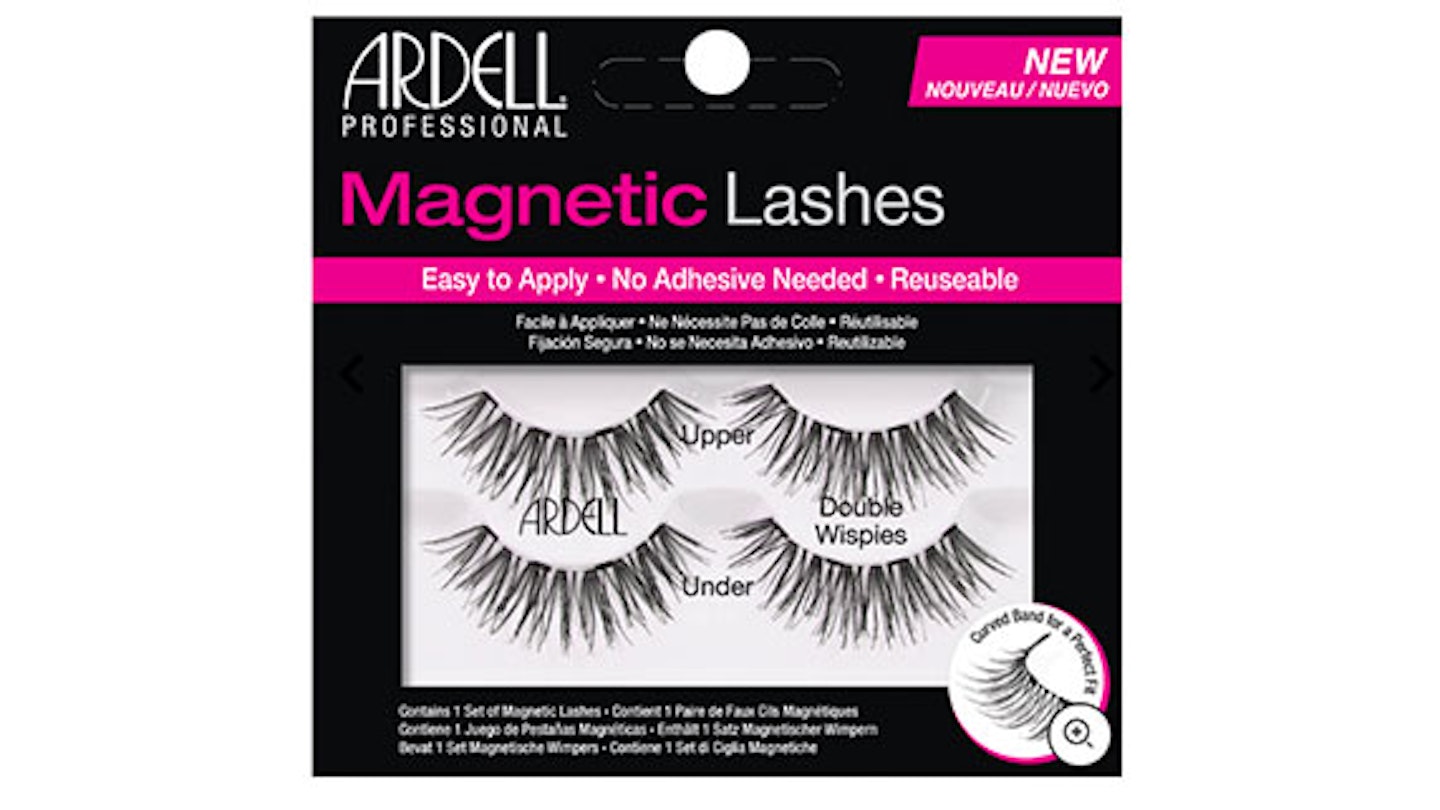 12 of 12
CREDIT: Look Fantastic
Ardell Magnetic Lash Wispies False Eyelashes
Last but certainly not least are these magnetic lashes from Ardell. They prevent any eyelash glue mess, they're reusable and are budge-proof. What more could you want, hun?
WATCH: We Wore Fake Eyelashes for a Week! #TriedandTested
Not sure how to apply false eyelashes? Well, Kim Kardashian-West's make-up artist Mario Dedivanovic has revealed his best tip for applying false eyelashes and honestly - it's a game changer.
"When you're learning to apply them on yourself, especially if you don't have a steady hand, rest your elbow on some surface in front of you, like a desk.
"It makes a world of a difference," he told People.
And if that's not enough then Kylie Jenner's make-up artist has revealed his top tips for creating the ultimate glam false eyelash look.
If you've ever seen Kylie's make-up (who hasn't, tbh) then you'll know her make-up artist Ariel Tejada can slay anyone's face and he's actually revealed his secret to applying lashes.
"An easy way of going for a first-timer [is] an accent lash," he told Vogue.
He went on to say, "It's simply a corner lash and you place it at the corner of your eye. It makes it a lot easier because it's not a full strip, so it doesn't have to wrap around the whole eye,"
After confirming that you need to practice putting on your lashes, he concluded, "it [makes it] a lot simpler to put on."
Brb, we're about to watch a gazillion eyelash tutorials...