Don't fancy going all out for Halloween? Abby Barton has created this cute pastel skull mani for Claire's. And now you can do it too!
Nail it for the weekend! A step-by-step guide to Claire's Halloween skull mani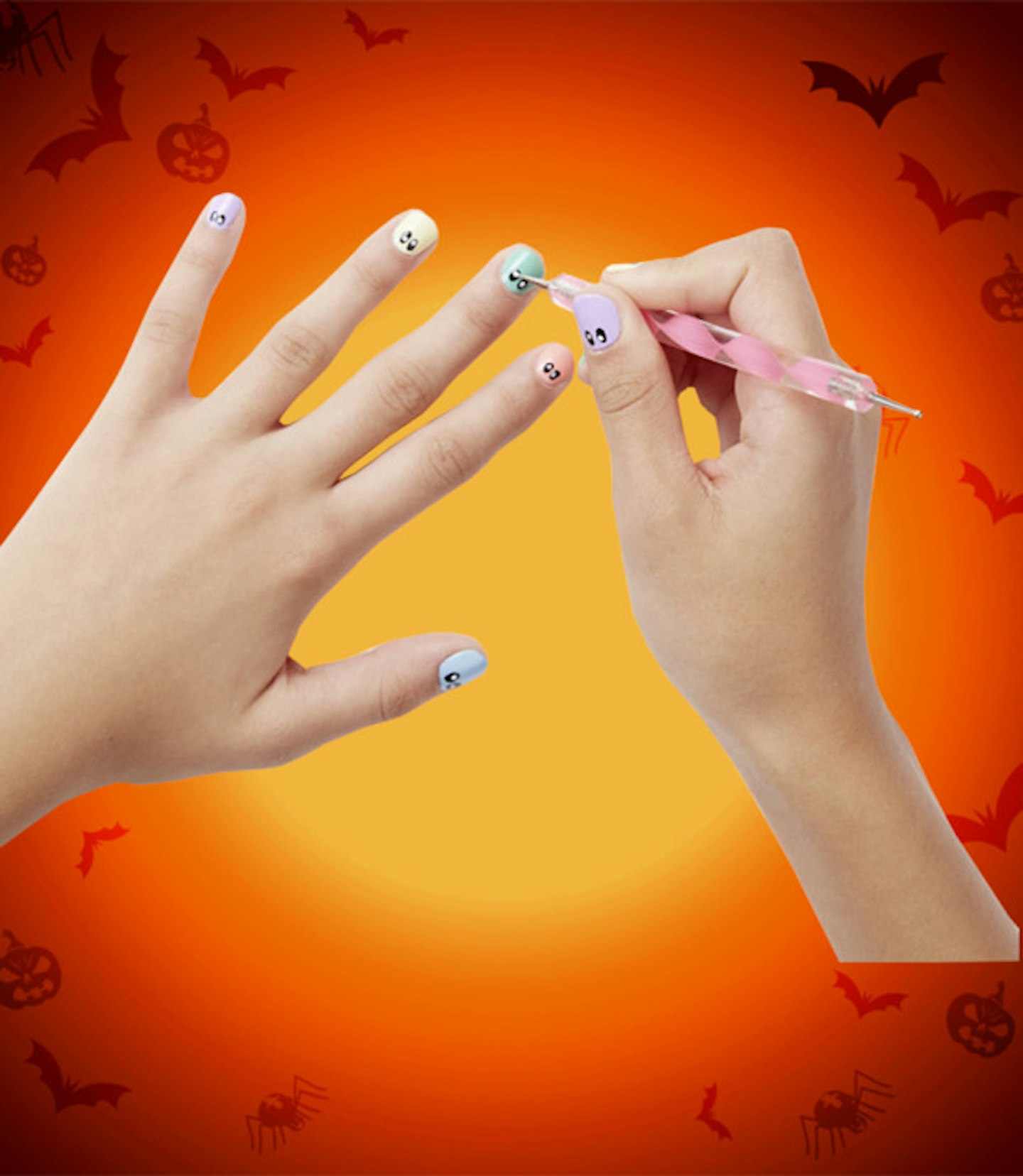 1 of 5
Step Three
"Use a dotting tool to paint black eyes onto the bottom of each nail. When this is dry, add a smaller spot of white polish in the centre of each black dot."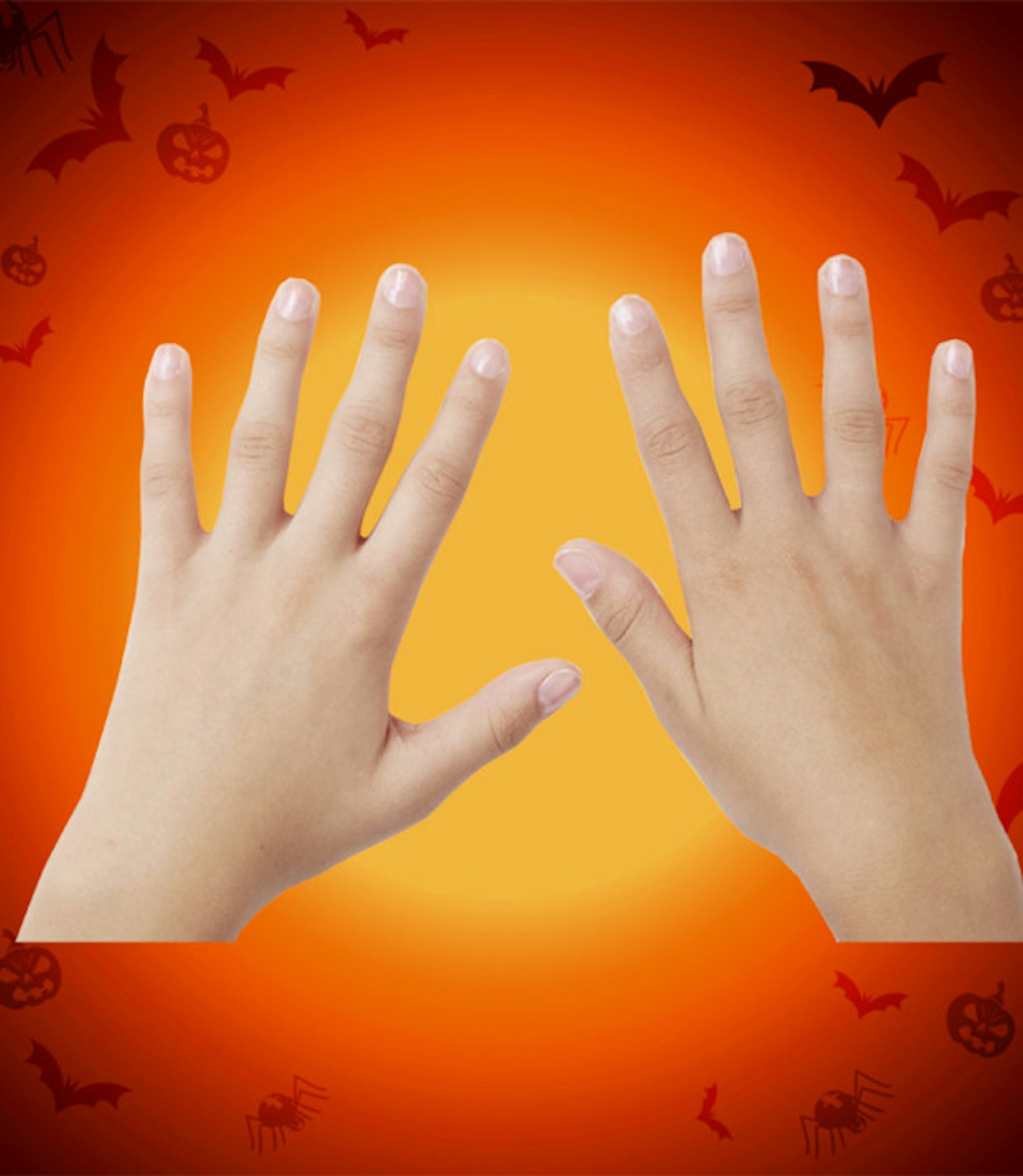 2 of 5
Step One
"Paint a clear base coat over each nail"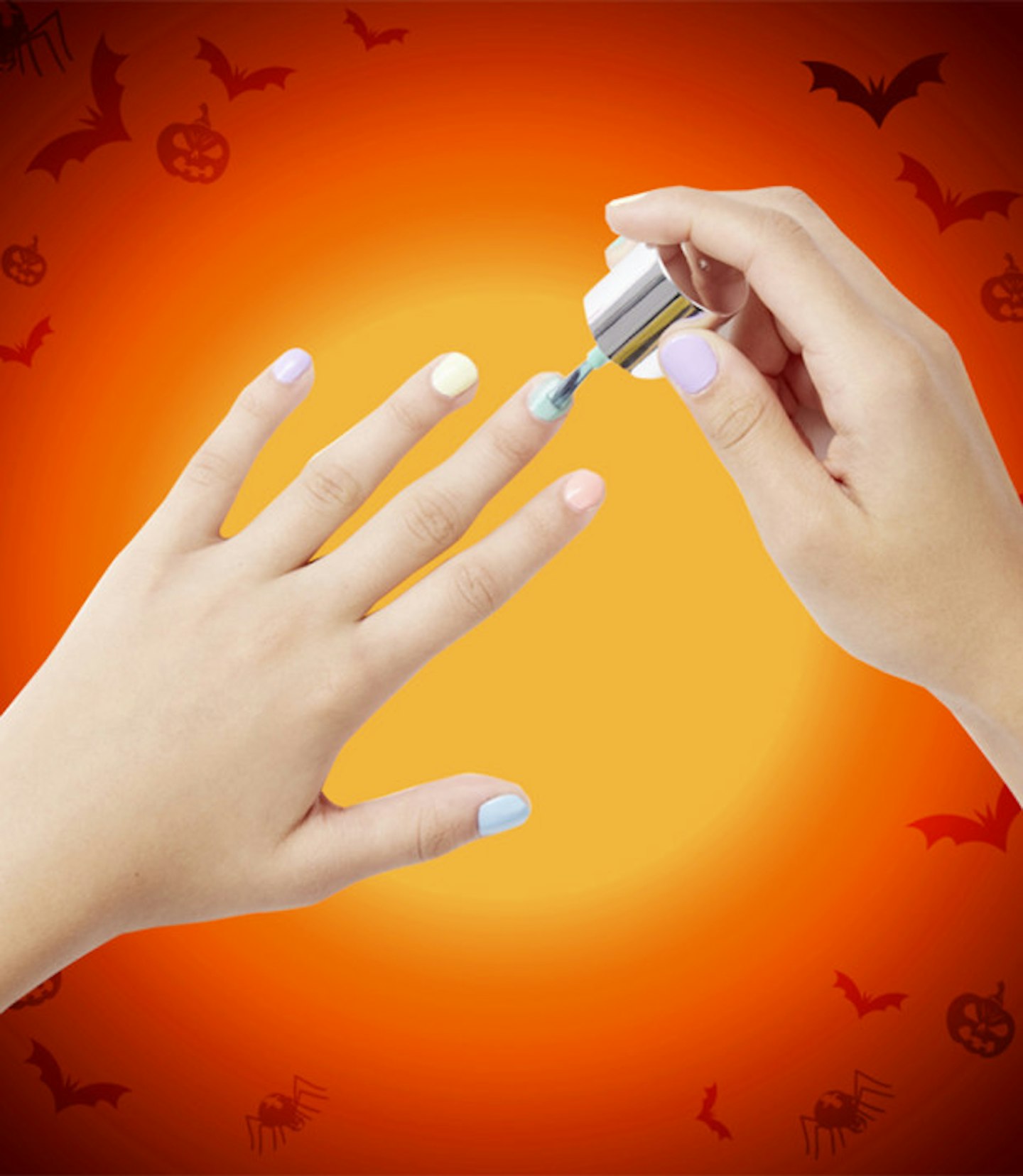 3 of 5
Step Two
"Paint two coats of a different pastel polish on each nail."
4 of 5
Step Four
"Using black polish and a nail art brush, draw on a mouth using a long horizontal dash and small vertical dashes."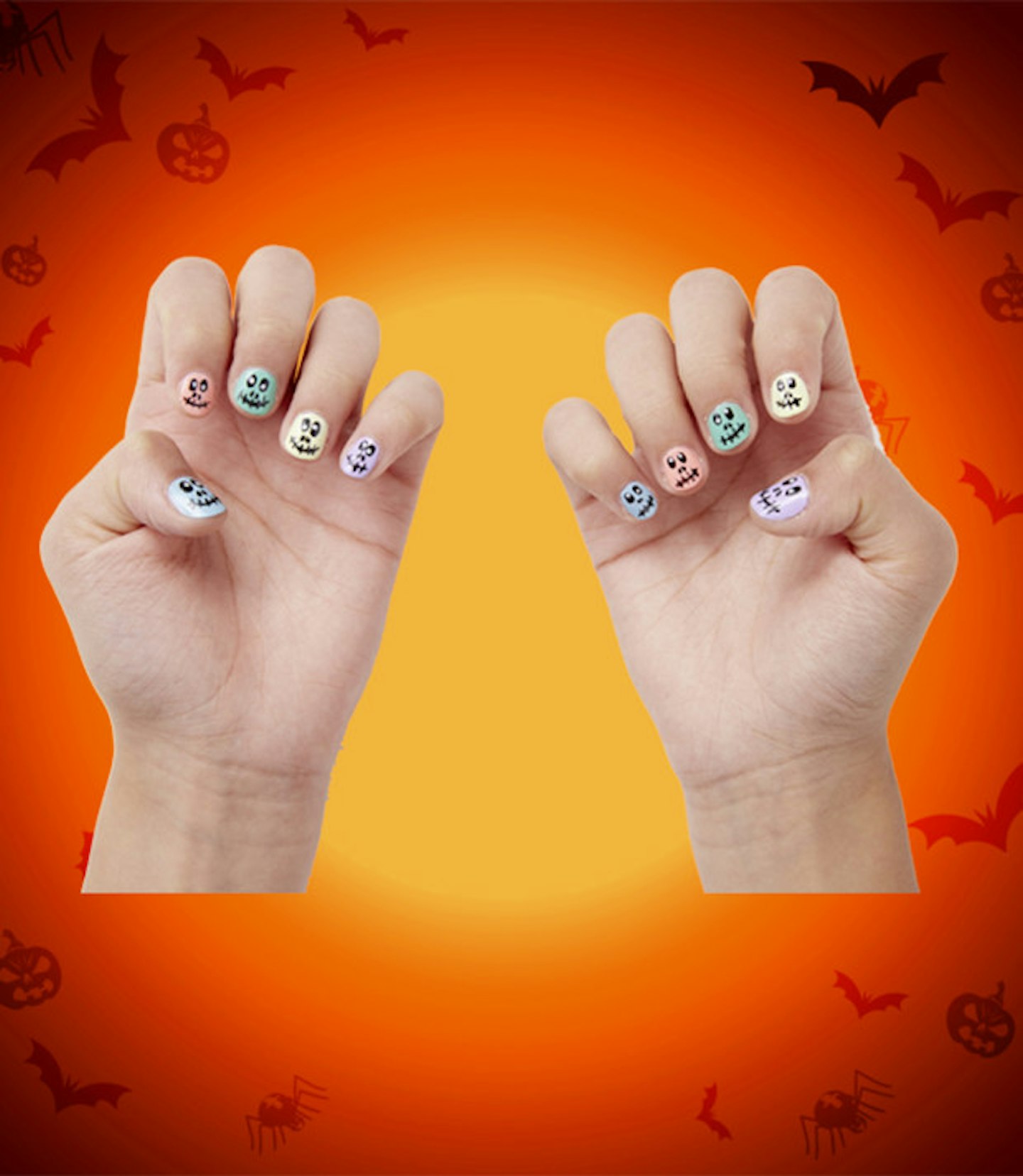 5 of 5
Step Five
"Add a shiny top coat and you're done!"