As bonafide beauty queens, we're used to making sacrifices in the name of looking gooooood. Washing our hair with ketchup? Done it. Toothpaste on a big old lurker? We do it every week. Vampire facials? We probably could if we could afford it.
Even Hazza Styles is a fan of £325 sheep placenta facials. Try everything once babes.
However, the newest beauty fad has freaked us out, tbf.
For when you don't have your trusty beautyblender, beauty blogger Nadi, AKA Popluxe, has revealed that hardboiled eggs are a good alternative for makeup sponges.
WHAT THE HELL.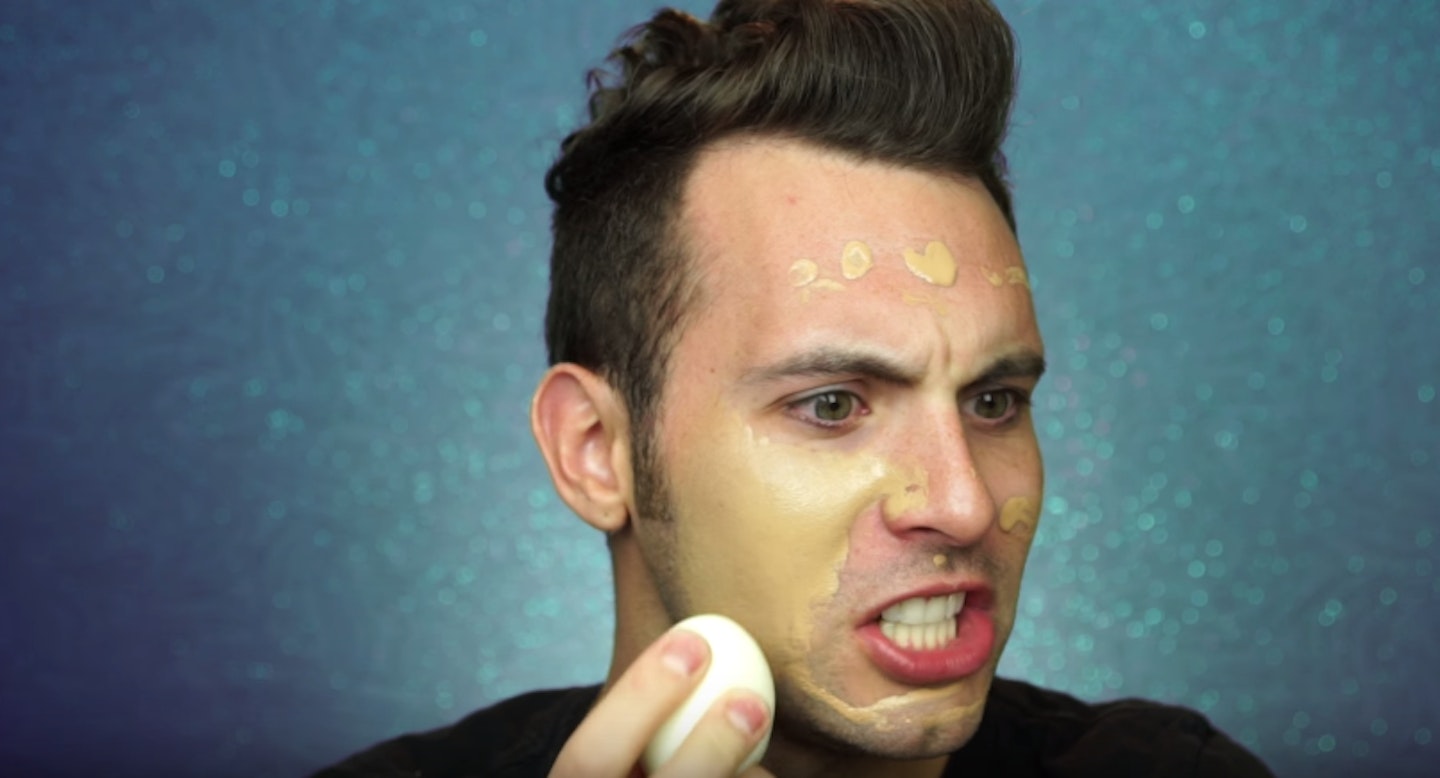 Apparently eggs (with the shell off, obvs) are amazing for blending in foundation, contouring and applying eyeshadow. Well, it's great, until you end up with egg all over your face.
You can watch Nadi's EGGY beauty tutorial right here:
"Oh my gosh, this is actually working really, really well," he says, whilst smearing egg on his face.
"This kind of feels like a really cold SiliSponge but it smells like sewage, like eggs, so that's a turnoff—but it's actually doing a pretty good job."
We'll take your word for it.
Nadi did reveal one benefit of using the egg, it didn't absorb most of the foundation like your average beauty blender does. So using it would probably save you money in the long run. But you'll probably have no mates.
He told Allure: "The egg did give me the flawless look I was going for, and it doesn't absorb any product at all.
"After each application, I cleaned the egg with wipes before applying another product on my face, so I would say it worked for me."
And beauty babes are jumping on the bandwagon too, including US make-up artist Esther Gbudje.
Would you ever put egg on your face for the sake of looking beautiful (but a lil smelly)?
NOW READ THIS:
You're going to love Pepsi Max's new flavour - even if it is a little weird