Until a month ago, the thought of anything other than maybe a small amount of tepid water going anywhere near my eye made we want to cry, run away and hide down a rabbit hole.
As a result of this (and also because I'm fairly terrible at being a girl), I'd never worn fake eyelashes. Not even the ones you buy from Claire's Accessories when you're 14 and stick on with that terrifying pot of glue.
But a month ago, I faced my fears and had semi-permanent eyelashes done.
So far, they've lasted me through numerous nights out, ALL the elements, a particularly heavy few days at Glastonbury, and a week in Ibiza.
Here's your need-to-know:
So… How are semi-permanent eyelashes actually done? Are they scary? What's the application process?
They were a bit terrifying, but you get over it pretty quickly.
A small strip is put on your lower lashes to prevent them getting mixed up with the top ones they're applying the false ones too. This felt a bit weird at first, but you get used to the sensation.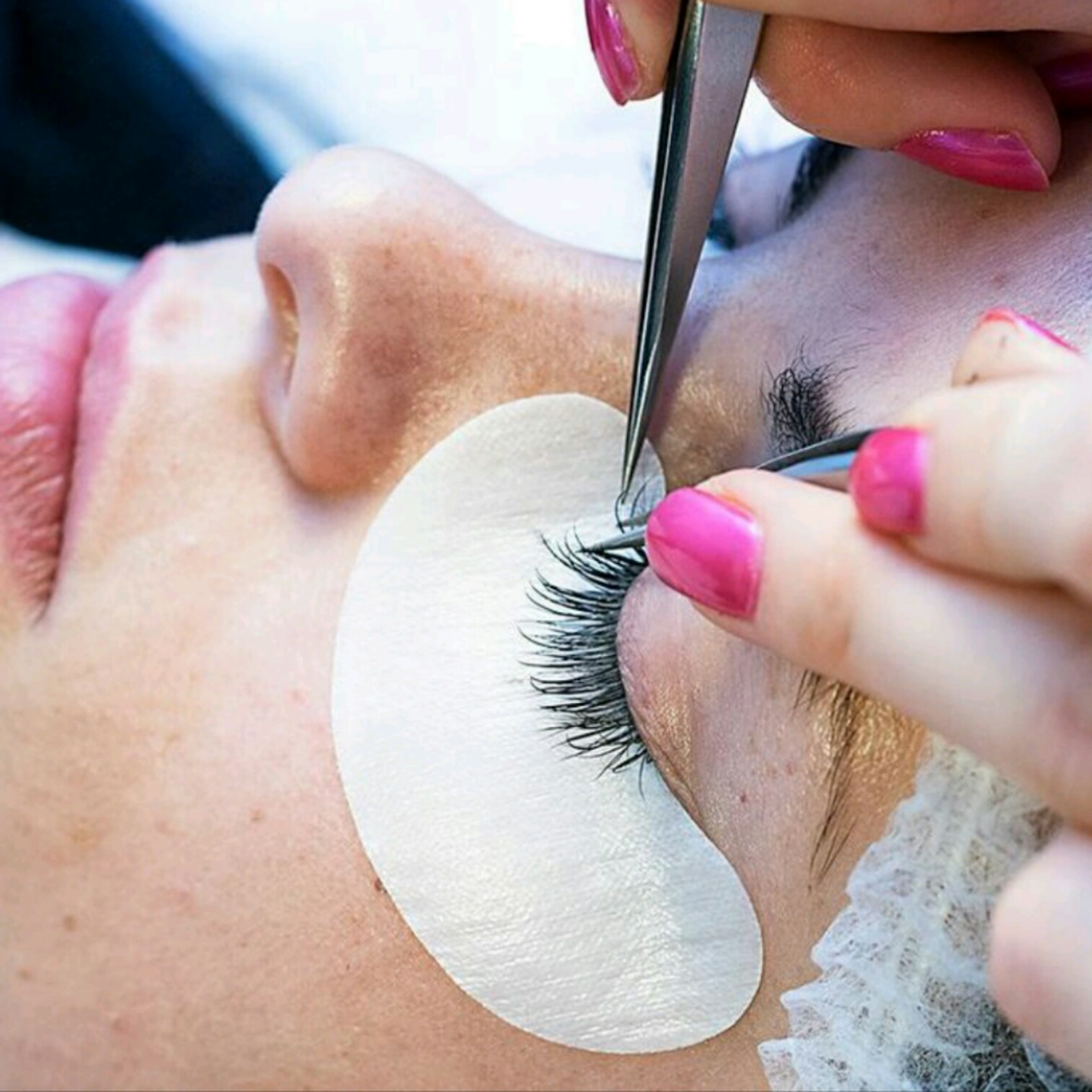 Each false lash is stuck to your real ones with glue. The whole process takes about an hour and a half, and for that whole time you're lying on a bed with your eyes closed. So BE WARNED: It's very likely you might fall asleep.
If you don't fancy a nap, I'd recommend listening to a podcast (or you'll be very bored).
Where can I get vegan false eyelashes in London?
We quite frankly can't think of anything worse than having bits of dead animal stuck on our lashes for weeks – so we kept it cruelty free and went to Agnes dos Santos in west London who've done lashes for the likes of Stacey Solomon. Fancy.
How long to semi-permanent eyelashes last?
I've had mine for a month, and though they've dwindled a bit they're still going reasonably strong.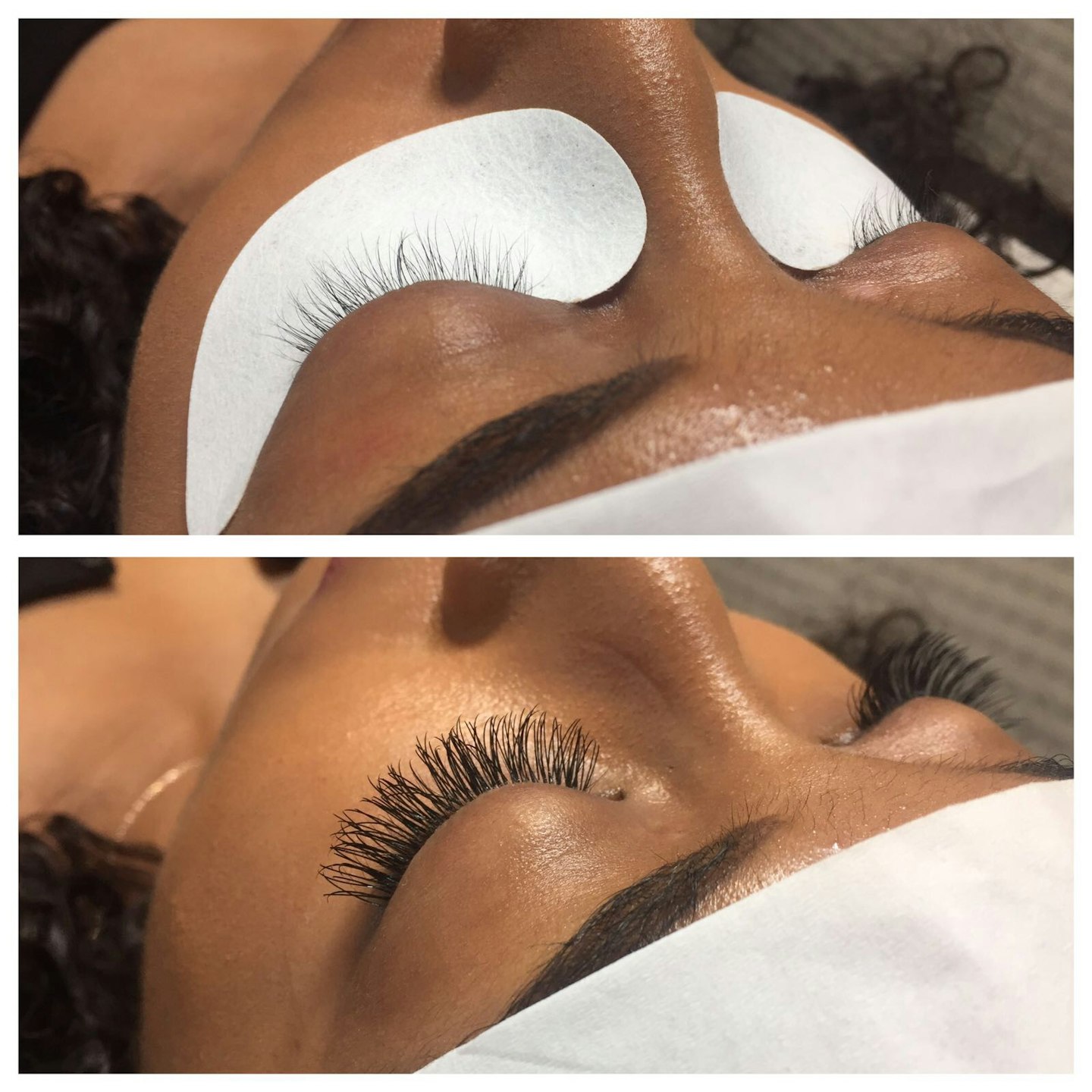 They last roughly six weeks altogether.
What are the benefits of semi-permanent eyelashes?
For starters, not having to wear mascara is an absolute game changer. Only now I don't use it have I noticed what an absolute liability it's application and removal process is on your daily routine.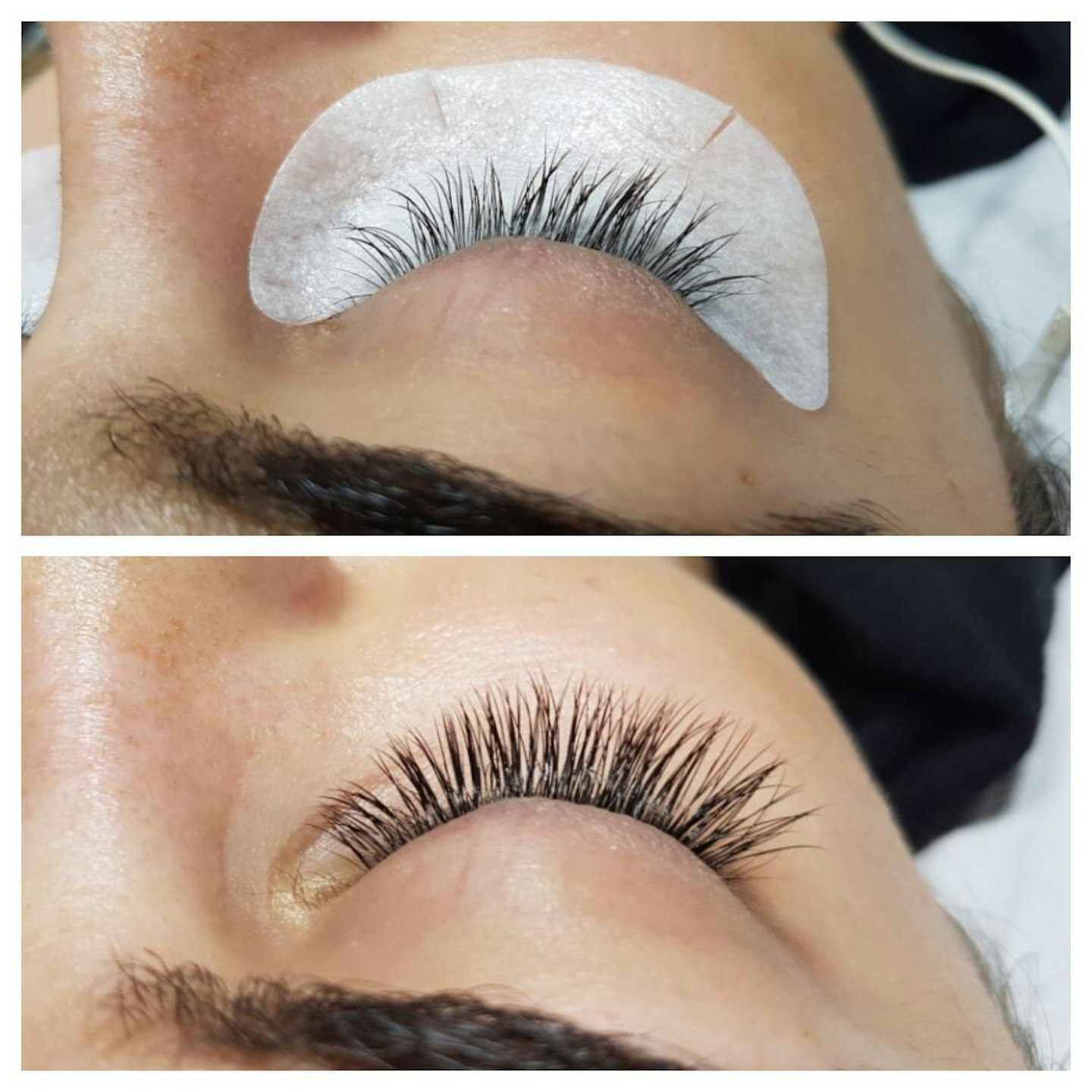 How much do semi-permanent eyelashes cost? Are they expensive?
We won't lie to you, they aren't quite the Claire's Accessories level.. A full set of Mink lashes (the ones I got) cost between £90 and £130. But definitely worth it.
For the full price list, click here.
Are semi-permanent eyelashes worth it?
Definitely – and particularly in summer, when you'll want to be flouncing around the beach / passing out in a tent after a big day at a festival without worrying about mascara going everywhere.
NOW READ: