Attending your cervical screening is really important, but one in four women don't take up their invitation, and this may be because of the numerous myths floating around about the test. That's why heat and Doctor Anita Mitra, aka 'The Gynae Geek' and author of Your No-Nonsense Guide To 'Down There' Healthcare, are debunking the most common myths around cervical screening, so you can feel confident when attending yours.
Myth #1: Cervical screening tests for cervical cancer
Truth: Cervical screening isn't a test for cervical cancer - it actually looks at the health of the cervix and identifies abnormal cells that could develop into cancer if left untreated. Essentially, cervical screening is a preventative test that can help stop cancer before it starts.
Myth #2: I don't have time to go for a cervical screening
Truth: We know that life can be hectic, but women should always try and find the time to fit in a cervical screening. It only takes a few minutes, and you only have to go once every 3 or 5 years depending on your age, so it's a short time that could save your life. If you missed your last invitation for cervical screening, make an appointment with your GP.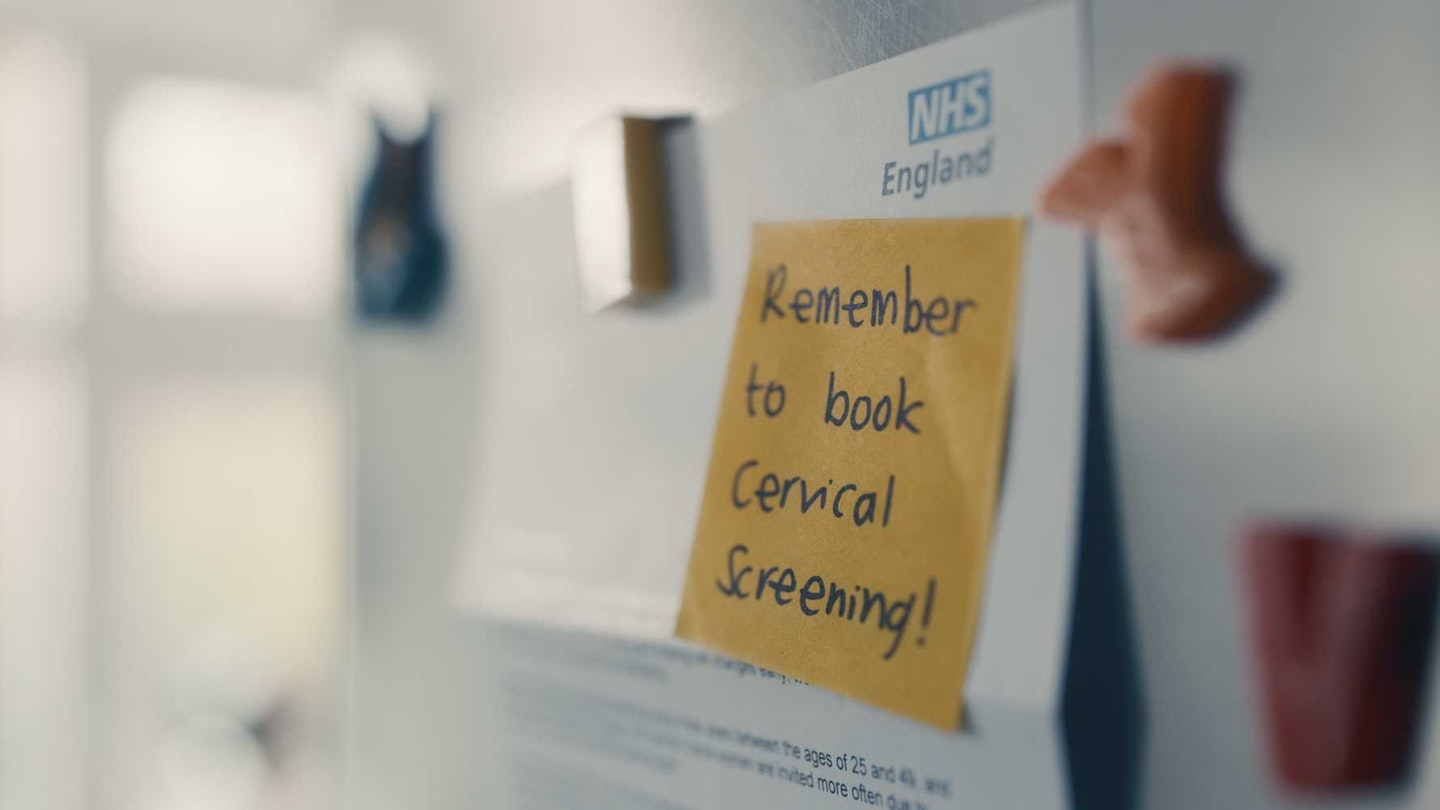 Myth #3: An abnormal screening result means you have cervical cancer
Truth: Most women's test results show that everything is normal, but for around 1 in 20 women the test shows some abnormal changes in the cells of the cervix. This doesn't mean that you have cervical cancer. For most women, these cells go back to normal on their own. But in some cases, they need to be removed so they don't become cancerous. Finding abnormal cells early means they can be monitored or treated so that they don't have the chance to become cancerous.
Myth #4: I'm healthy so I don't need to go to cervical screening:
Truth: The whole point of cervical screening is to check the health of the cervix. It can detect any abnormal cells which could potentially develop into cervical cancer. The symptoms of cervical cancer are not always obvious, and women may experience no symptoms at all until the cancer has reached an advanced stage. So even if you're healthy and have no symptoms, it's still important to attend screening regularly when invited. If you do experience symptoms such as abnormal vaginal bleeding during or after sex, book an appointment with your GP. Remember, cervical screening is not a test for cancer, it's a way to prevent it.
Myth #5: I don't need to go to screening as I've had my HPV vaccine
Truth: All girls can get the human papilloma virus (HPV) vaccine free from the NHS from the age of 12 up to their 18th birthday. Although the HPV vaccine protects against 7 out of 10 cases of cervical cancer. This means that even if you've had a HPV vaccine, It's still important to attend your cervical screening.
Cervical Screening Saves Lives. Don't ignore your cervical screening invite and encourage the people that you love to make an appointment with their GP if they are overdue a test. Search 'NHS cervical screening' or click here for more information. #CervicalScreeningSavesLives