After the huge success of our Where's Your Head At? mental health campaign last year which saw our petition to get a mental health first aider in every workplace go all the way to Number 10, we're kicking things off again to ensure mental health is given the same treatment as physical health in the workplace. To coincide with Mental Health Awareness Week, we spoke to Dani Dyer, Love Island winner and author of new book 'What Would Dani Do?', about her struggle with anxiety and imposter syndrome on the back of her rising stardom, and how her dad Danny has helped her find tools to manage it.
"I've always suffered with anxiety and stress. I overthink and panic about things that don't need to be worried about. When I was growing up I didn't really know what anxiety was. I didn't understand why I felt like this and why I couldn't breathe properly. Especially since Love Island, I have days where I don't feel confident enough or worthy enough and I just want to cry. I think I'm always going to be like this but it's about managing it better," Dani exclusively told heat.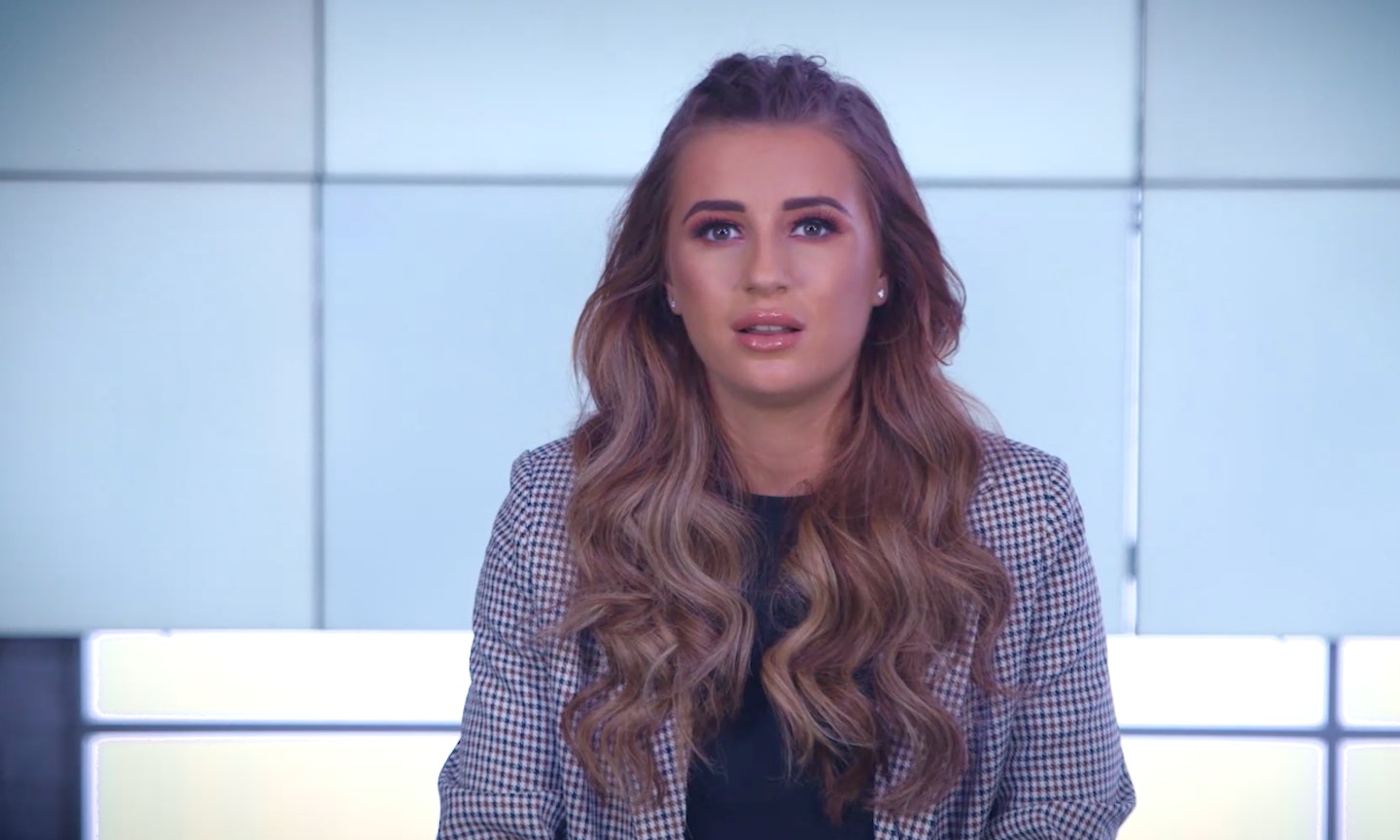 "Anxiety is a horrible emotion and you don't really know when you're going to get it. It would creep up on me a lot when I was travelling quite a bit in cars post-Love Island. It's usually when you have time to think and your brain is really on you, attacking you and being really horrible. I used to ask the driver to pull over because I needed to be sick. I thought I was losing it but when you speak to other people and they explain it's anxiety, it makes sense," she added.
"With Instagram, you can paint the perfect picture, but underneath there's so many more emotions. People may think 'She looks so happy and excited, she must be confident as she's doing really well', but underneath you could be worrying that you aren't good enough, questioning why are you doing this – and you constantly resent yourself. We live in a world which is so filtered it can really damage you as a person. When people make horrible comments and call you talentless, it does always affect and play on your brain. As much as I want to ignore it, it stays there.
"At the NTAs I was really nervous. I was panicking all day thinking, 'I don't know if I can do this'. We can all be really harsh on ourselves and cruel to ourselves. I did genuinely think at one point, 'I haven't been trained in this [the NTAs role], I don't know if I'm good enough for it'. You feel like everyone is looking at you and judging you. It wasn't until I actually started interviewing people that calmed down a little bit. You need to be like, I am good enough!
"My lowest ever time was when I was going through therapy. I was 18 or 19 years old and I wasn't in a very good stage of my life as I was going through my first heartbreak. I just didn't know what to do about it. When you go to therapy it's nice to talk to someone and let them guide you. I was really doubting myself and had no self-belief and that's how I learnt to love myself and deal with it."
Dani revealed "my dad has given me really good coping mechanisms. He told me to download this app called Calm, which really is all about breathing in and out. He told me to think about three barriers which could hold you back with anything you're going to do, whether it's voicing your opinion, or having an argument with someone: is it kind? Is it worth it? Is it really going to make you feel better about yourself if you do this? I can get myself in such a state about something, but I'm still learning and my dad is a lot older and wiser!
"It's so important now to be so much more open about mental health. If you line up everyone in a room, they will all have something going on in their life. Nobody's life is perfect. If we're all a little bit more open and honest with each other and share what we're going through, it can really help. That's why I support where's your head at, because your mental health is just as important as your physical health."
To get help on mental health issues and find out how you can support our campaign so that mental and physical health are given equal treatment in the workplace please go to www.wheresyourheadat.org