We love a bit of self-care and all this time at home has really given us an excuse to look after ourselves inside and out. Each week, we'll be asking the celeb lot to share their Sunday self-care routines, because taking care of yourself is more important than ever.
This week it's all about AJ and Curtis Pritchard, the reality tv brothers who add hard work, pizazz and fun into every single project. From AJ's impeccable performances as a Strictly Come Dancing pro to Curtis making a name for himself on season five of Love Island by insisting on making the villa a morning coffee, entertaining truly is second nature for the Stoke On Trent-born pair.
AJ and Curtis chat exclusively to heat about self-care, book recommendations and the best piece of advice they've ever been given...
What does self-care mean to you?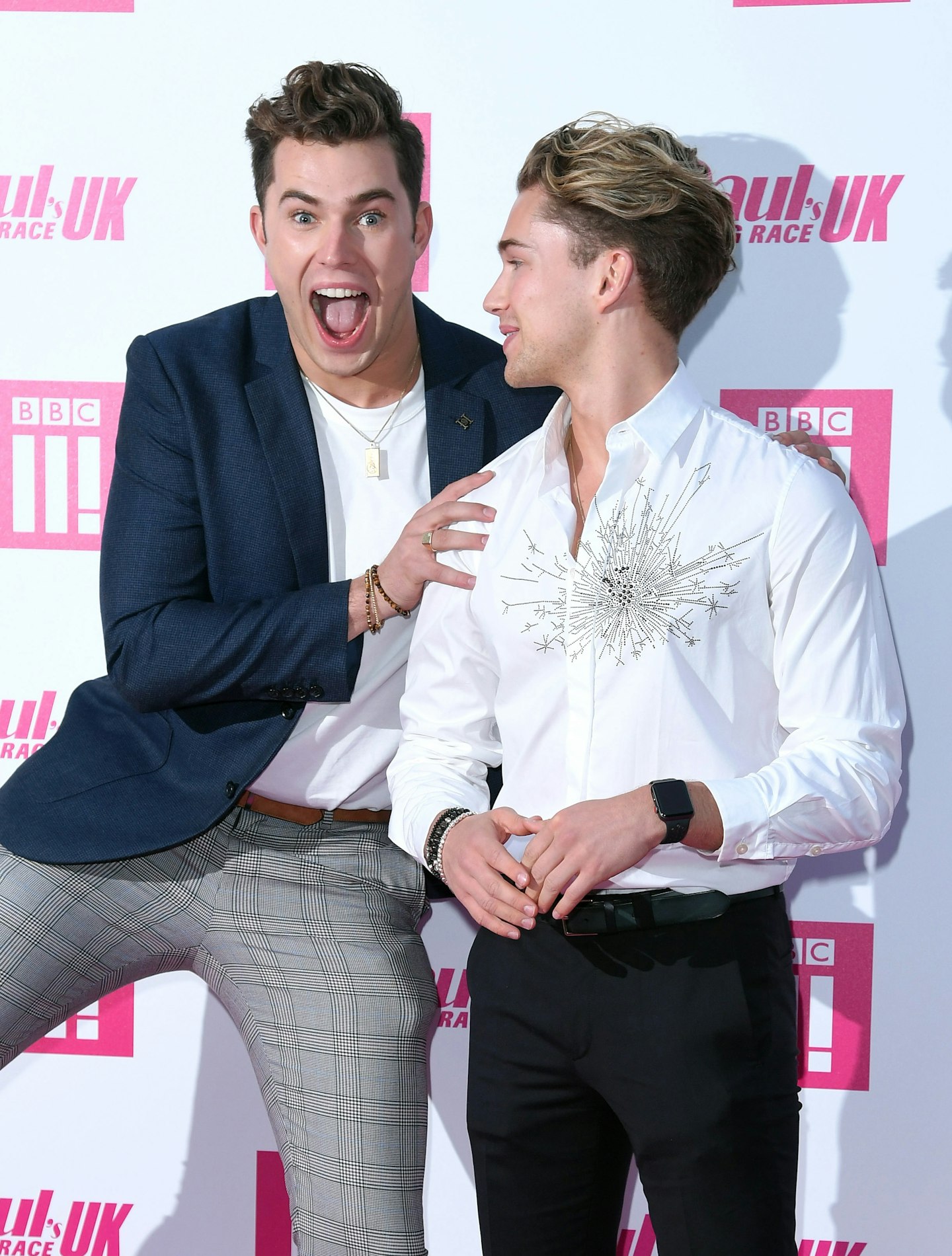 Curtis: So, I have a morning routine that I do every day for self-care. I always use a daily face wash. I use it either every single day or every two days depending on how my skin's feeling and then I'll always put on an energising moisturiser gel, especially since doing panto as I looked a bit tired. I loveNIVEA MEN Active Energy Refreshing Face Gel, it's really nice and it just makes your face feel like it's just woken up. A big thing for me also is cold showers. It just really starts the day off right.
AJ: Yeah, I did do the cold shower thing for quite a few months and now I'm like, "Nah, I like a warm shower!"
Curtis: I want to say it's always cold showers, but I would be lying. I sometimes start off with a warm shower and I wash fully and then finish off cold, but sometimes straight in cold depending on how I feel.
AJ I think for me, I'm a creature of habit. I literally do the same thing every single day. If I hadn't done it, I can't start a day right. For me, it's always moisturiser, especially when you're doing long days or if you're working on TV shows. I absolutely loveNivia Q 10 Face Cream . It's not too greasy, it's not too oily, it just kind of it goes on and you can't tell you got it. But it also gives you that SPF protection which our mum is very hot on. Mum's like "It's got to have SPF in it!" SPF is just such a big deal.
What's the secret to really great hair?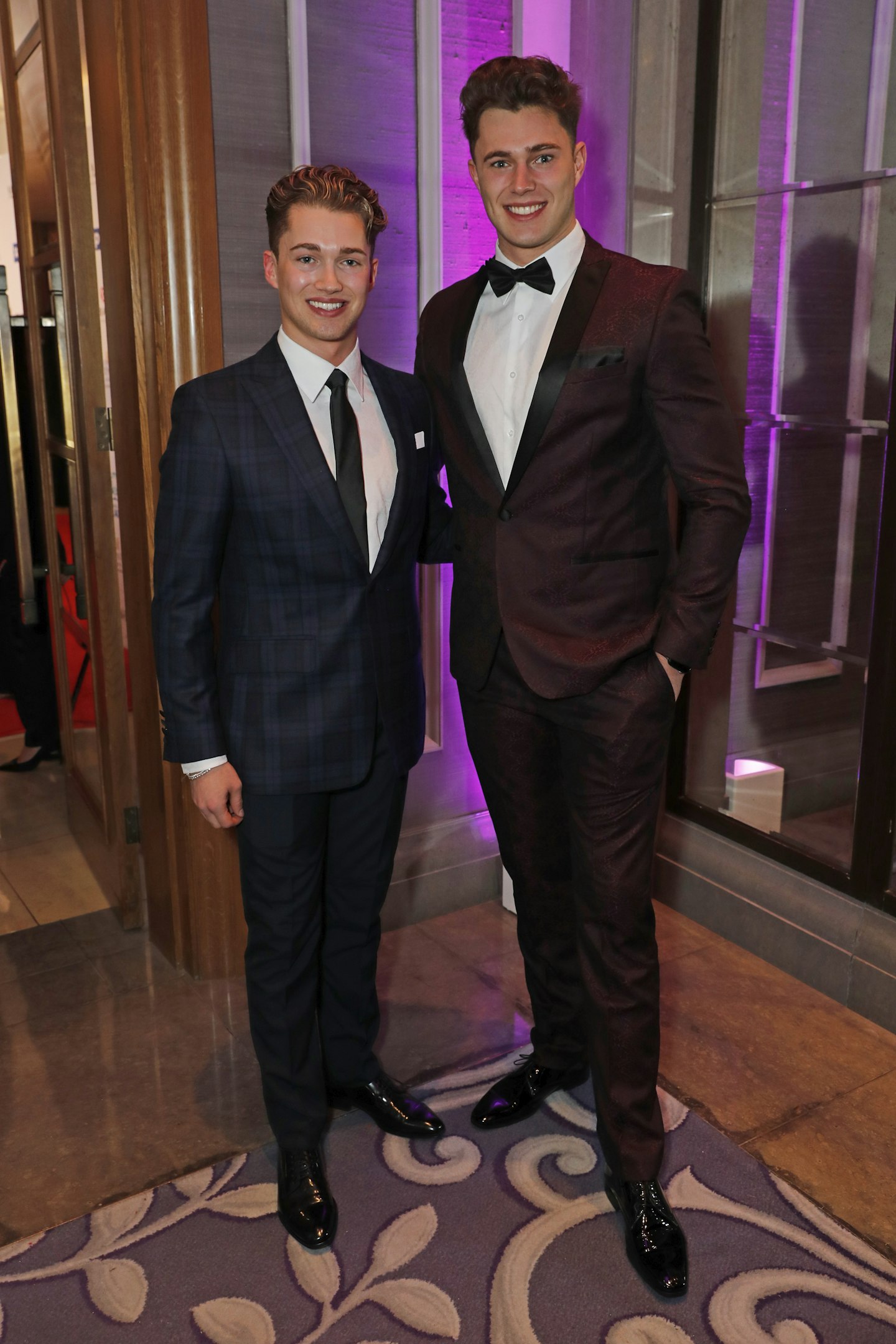 AJ: I always have to use theMoroccan Oil Curl Cream. It's made for afro hair, but it just works perfectly for me. When you find a product that works you just stick with it. I put it in every single morning when my hair is a bit wet and then it lasts throughout the day. That means my hair doesn't turn into a frizzy mess. It makes me feel clean and happy because if my hair is frizzy, I just have to put a cap on.
Curtis: I don't mind frizzy hair sometimes for that natural look, but I do use the same trick. I have been using a curl cream for my hair, it just adds a little bit of moisture to it. It makes you just feel alive and look fresh.
AJ: I think hair is a really important thing, having your hair cut is like therapy. I sit there and I come out feeling like a new person. I can't stand it when the back of my hair gets messy and it grows insanely quick. If I don't have my hairline trimmed at the back and I've gone on a tv show or something, I will feel self-conscious.
Is there anything you are super high-maintenance about?
AJ: If I want to feel really fresh or I'm going on TV, I always like to be clean-shaven, whereas Curtis is quite happy with his little beard now.
Curtis: I've started to go for a little bit of a goatee.
AJ: I'm a big fan of Gilette, they have this sensitive foam that leaves you feeling all happy and soft. When I shave with that I'm guaranteed a perfect, baby's bum feel and that makes me very happy. Also, my Oral B toothbrush is my happy place. I'll stand there and I'll take forever brushing each tooth and it makes me so happy and satisfied. Abbie will be like, "You've been there all day" and I'm like, "I can't hear you, I've got an electric toothbrush next to my head!"
Curtis: An electric toothbrush compared to a manual one is life-changing. Apart from how expensive some of them are, I don't know why people would use a manual toothbrush. An electric toothbrush just cleans your teeth so much better and it changes your life, genuinely.
AJ: I do like to floss, but that's not an everyday thing. That's like a surprise bonus for your teeth.
What's the most #extra thing you've done in the name of wellness?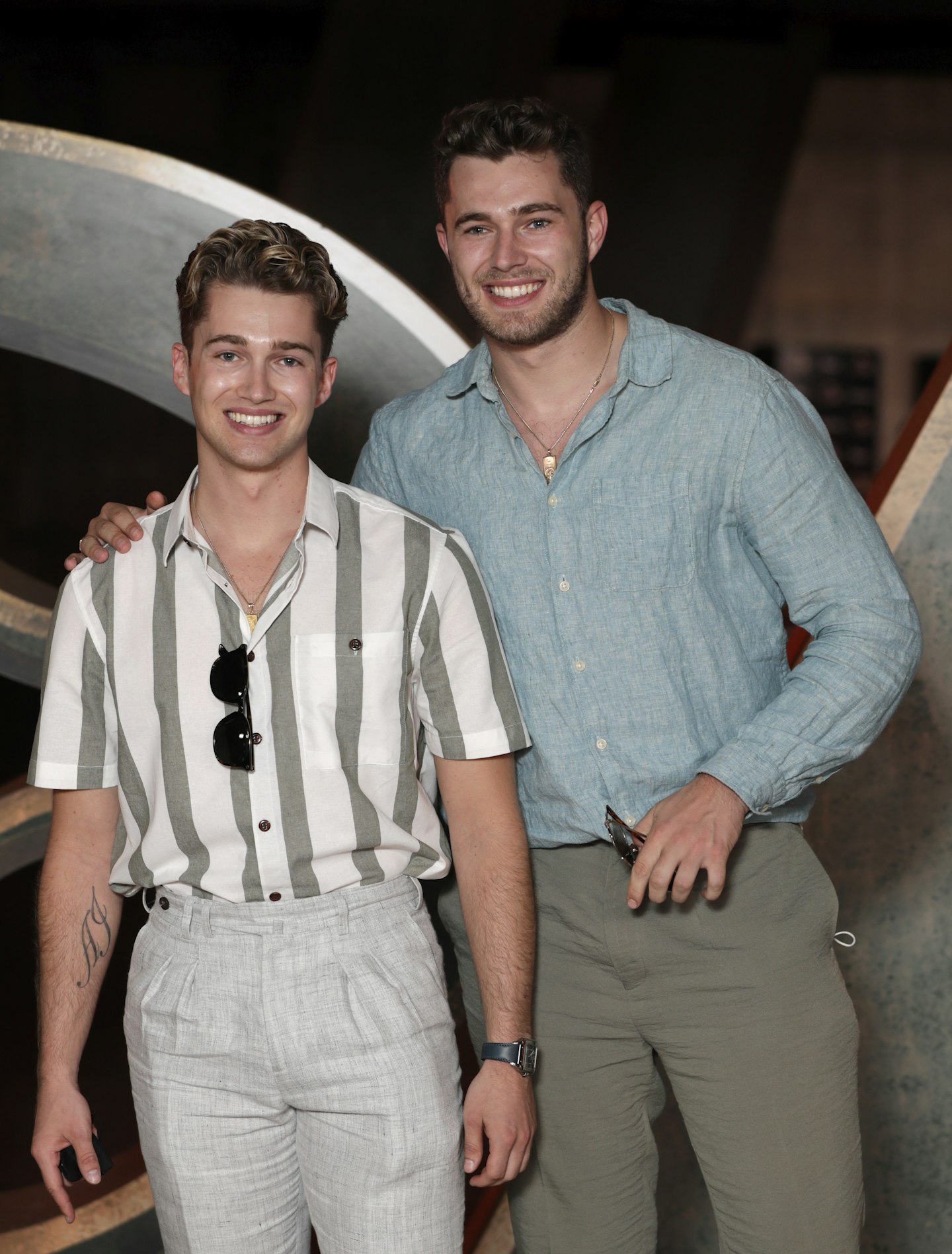 Curtis: There is one bad thing I am doing right now actually, I saw it on Instagram... it's a detox foot patch.
AJ: Is that what's in your room?!
Curtis: Yeah, I thought, "I'm going to try this, just to see if it works". So basically, it is all-natural ingredients in this little patch and it has sticky stuff all around it. You just put the patch on the sole of your foot and you have to leave it on for six to eight hours.
AJ: Are they supposed the pull out the toxins from your body?
Curtis: Pretty much, I wear it throughout the night. When I wake up, it's soaking wet and it's all black and gooey. That's the colour it's supposed to go when it's sucked out all the toxins. Is it working? Is it not? I have no idea. I have been sleeping better but I don't know if it's because my mind has something to focus on. Just type in 'detox food pads' in Amazon and they'll come up.
What's a really good book you always recommend?
Curtis: I read the book The Chimp Paradox before going onto Love Island actually, I've read it a few times now. It's a great, great book.
AJ: You have read that one front to back.
Curtis: Front to back. Actually, if you want the truth I've read it twice, but I've never read the very last page. Don't ask why, but for some reason... Today I might just read the last page to say that I've done it.
AJ: I don't specifically have a book to recommend but what I do love to do and I do it absolutely every day is read about the economy, stocks and shares. I love understanding big businesses and developments. I'll read that for hours each day. I wouldn't say I go to one specific website, my financial advisor sends me different intriguing things that are happening in the world to read.
What's the best advice you've ever been given?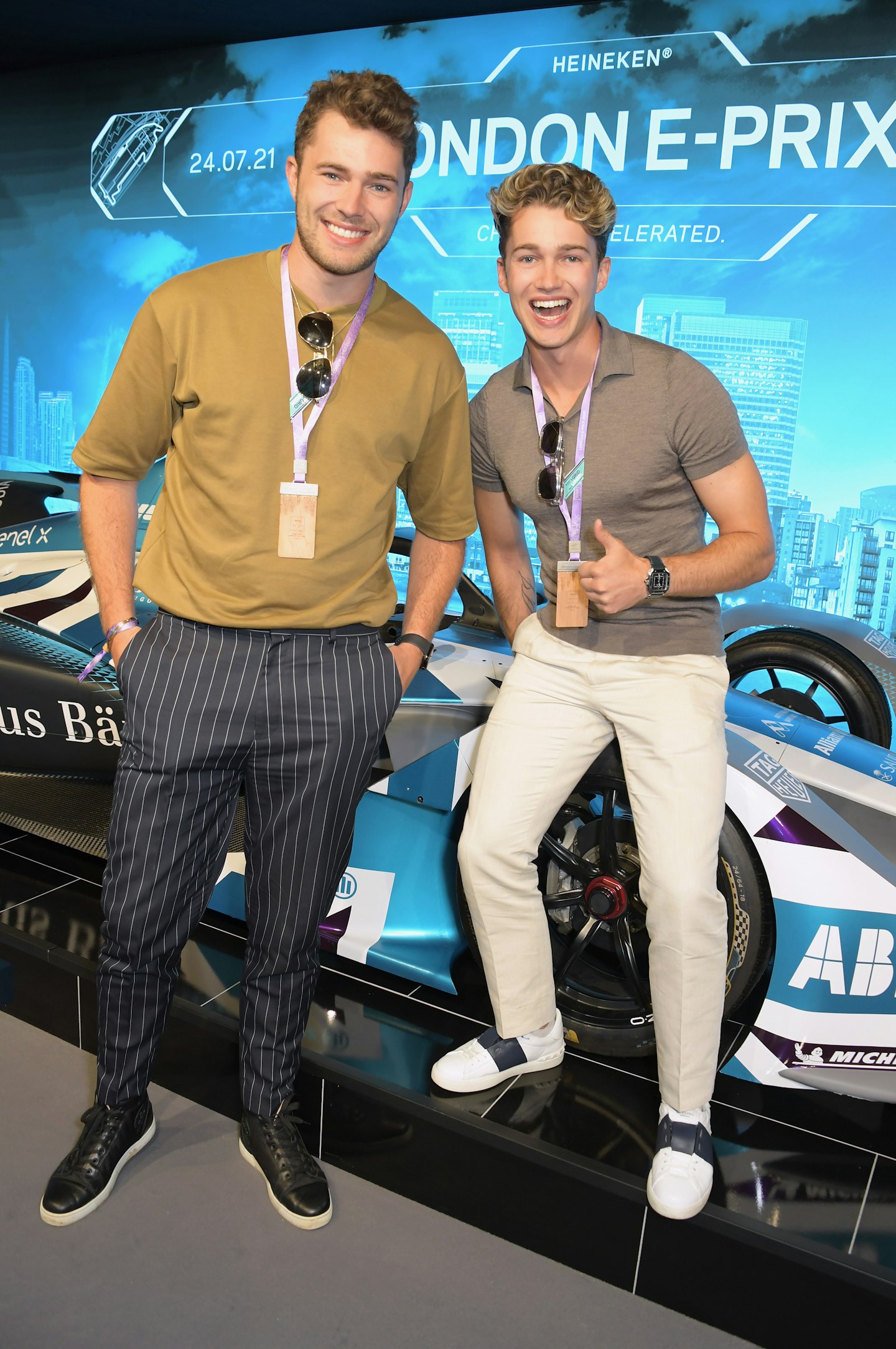 Curtis: When I was younger I would work at the Kennels with my mum and I was really tired one day and was really taking my time walking the dogs. My mum was walking the dogs fast, getting the job done and no messing around. I was like, "Mum, why are you working so hard?" and she goes, "Once you get the job done, go on to the next job and do it properly, keep it moving, keep it moving, keep going." And that's stuck with me ever since she said that. Every time I do a job that's active. I throw myself into it 100% and just get the job done.
AJ: Mine's a bit simpler than that, mine's just don't waste any time. Take every opportunity and say yes to everything. When we were kids we experienced a lot of losses, a lot of things. Some people don't have time so don't waste your time.
Curtis: Yeah, that's our outlook on life. Don't be afraid to enjoy your life and you do only live once. So literally go out there, be yourself and enjoy it. And don't worry about what other people think. Don't hold back or be saving something for later life.
AJ: You could save your money a bit more...
Quickfire round:
What show are you currently watching?
Curtis: Ozark, I'm only on epsiode five, but it's so good.
AJ: I've just finished watching the final season of Vanderpump Rules, I love Real Housewives of Beverley Hills...
Curtis: He's a sucker for reality tv!
How do you like your cuppa?
Curtis: I love an oat milk coffee with one sugar or normal milk and two sugars in my tea. Bish bash bosh.
AJ: I love a milk cappicino with one sweetener.
Go-to loungewear brand?
AJ: I love loungewear from M&S,it washes well and feels nice on the skin.
Curtis: I'm in Nike shorts now, but yeah, love M&S loungewear.
Favourite face mask?
AJ: I love the Garnier Moisture Bomb Sheet Mask with Pomegranate, they make me very happy.
Curtis: I like anything with lavender in, I did try a charcoal mask once, but if I'm honest I didn't really like it.
Go-to takeaway order?
AJ: I was all about Chinese but now I'm a curry person. The family's takeaway was always Chinese no matter what.
Curtis: I love any burger takeaway, so a bacon and cheeseburger.
Favourite candle?
AJ: I've removed a lot of the candles from the house now but I love Diptyque and I try to buy a different one each time. I don't use candles anymore but they still look great.
Curtis: Mine is Diptyque as well, to be fair. They look epic.
AJ: Then you clean them out and put your bathroom stuff in them. Really get your money's worth.
Make sure to follow the Pritchard brothers on Instagram at aj11ace and @curtispritchard12
Now! More news!
Denise Van Outen talks great advice, The Secret and her favourite £9 eyeliner 'that lasts all day'
Connor Ball talks DOI spray tans, book recommendations and his £2 secret for great hair