We can all have days (or even weeks) where everything feels well, rubbish.
Although it's part and parcel of life, we can all do with a little pick-me-up when times feel overwhelming - be it a Zoom call, a slab of chocolate cake or an Emily in Paris binge.
Aside from the usuals - filling your home with plants, meditation etc. - one wellness trend gaining popularity is the self-care subscription box, which is packed with feel-good products designed to make you feel better.
A present from you to you? You deserve it, we promise.
They also make an incredibly thoughtful present for a family member or pal who may be going through a tough time.
From monthly subscriptions to single boxes packed with utter joy, here are the very best self-care boxes of 2022, so get buying and, while you're waiting, why not try out an online yoga class and get practicing wellness today.
CHECK OUT: the best self-care subscription boxes
Just so you know, whilst we may receive a commission or other compensation from the links on this page, we never allow this to influence product selections.
The best self-care/wellness subscription boxes 2022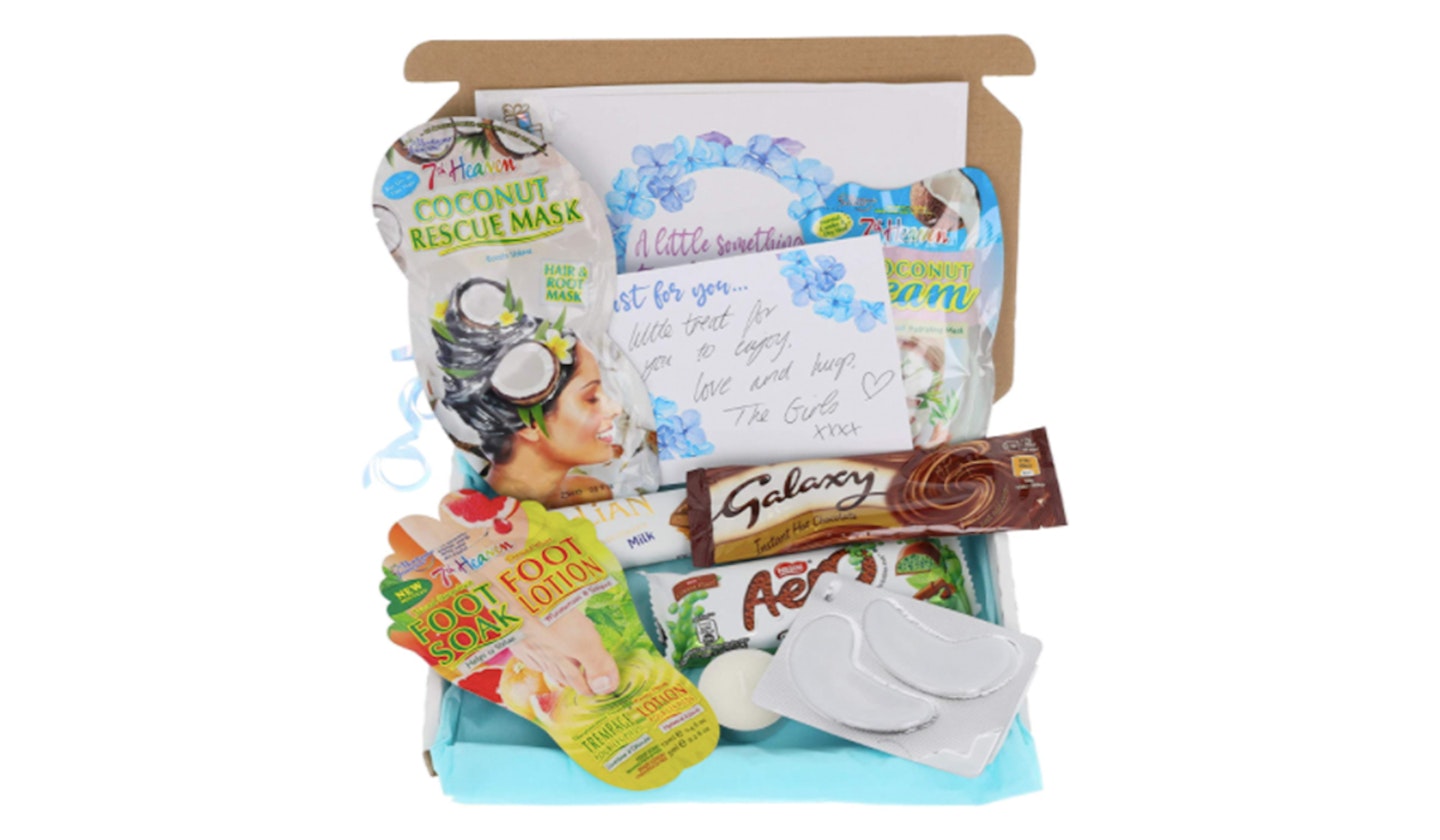 1 of 16
CREDIT: Amazon
Pamper Treat Gift Box
Feel a whole lot better with this bundle of treats, made for putting a smile on your face. Perfect for letting someone know you're thinking of them. Pros: It comes gift wrapped with a hand-written note, ready to deliver straight to your gift-ee. Cons: You could probably buy the items and your own gift box separately for less money. **Review: "**Was a pretty nice gift, the person receiving it enjoyed it. I think it is a little pricey considering the contents and hand written note. But overall ok."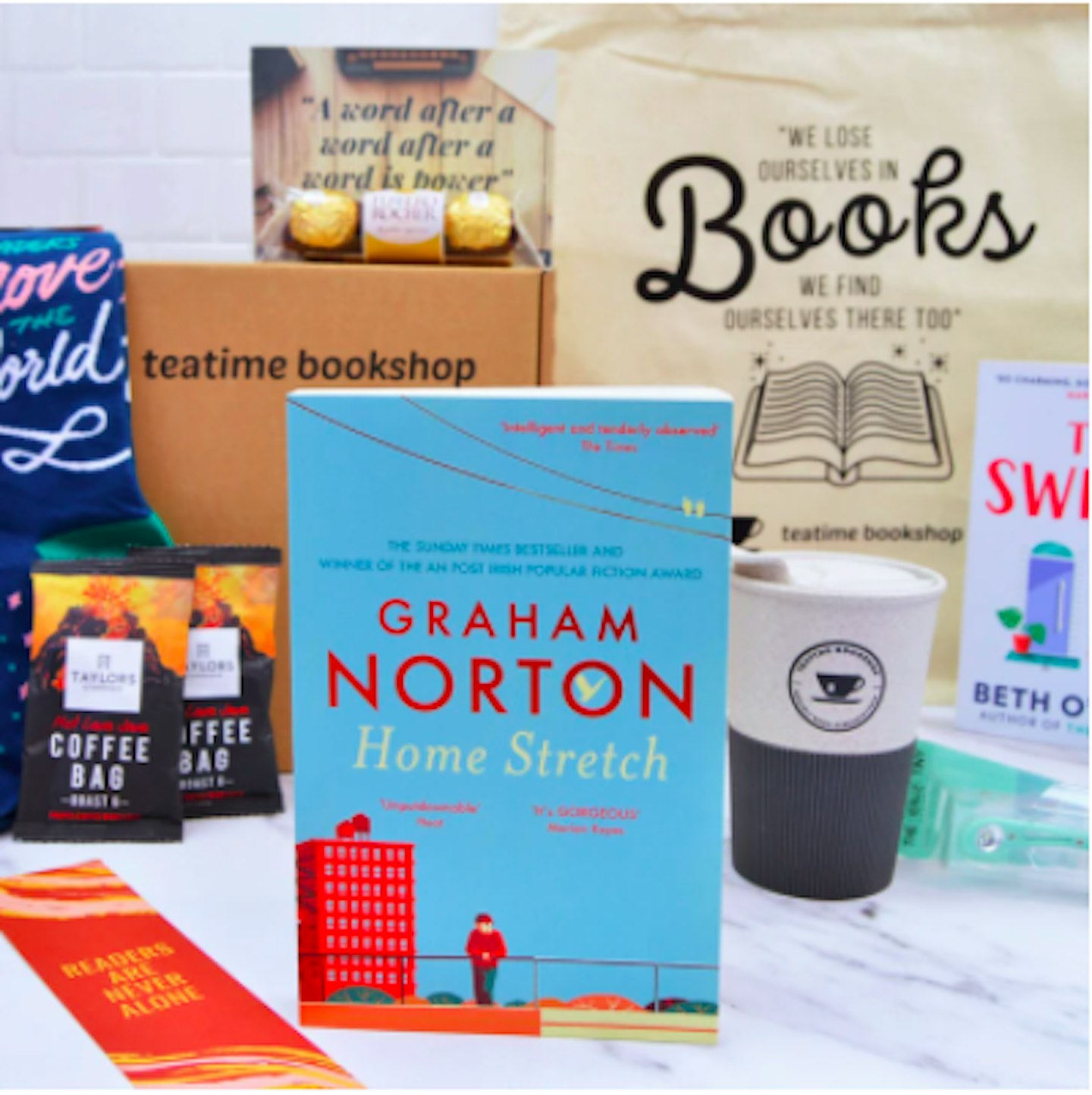 2 of 16
CREDIT: TeaTime Book Shop
TeaTime Book Shop Book Lover's Gift Hamper
This independent bookseller has loads of subscription boxes on offer based on genre, but a safe bet is to sign up for their Ultimate Book Lovers Hamper, which also comes with extra treats like tea and chocolate.Pros: You can switch up the genre you want to read by month, so no chance of getting bored. They also plant a tree for every new book subscription purchase, to help offset reading's carbon footprint!Cons: If you're a voracious reader, you'll need to supplement your monthly reading list yourself.Review: "First couple of books arrived today along with 2 hot chocolate sachets and a packet of cookies. It is GREAT! The extra treat of biscuits and hot chocolate whilst reading made it extra special and one of the books has become the new favourite book."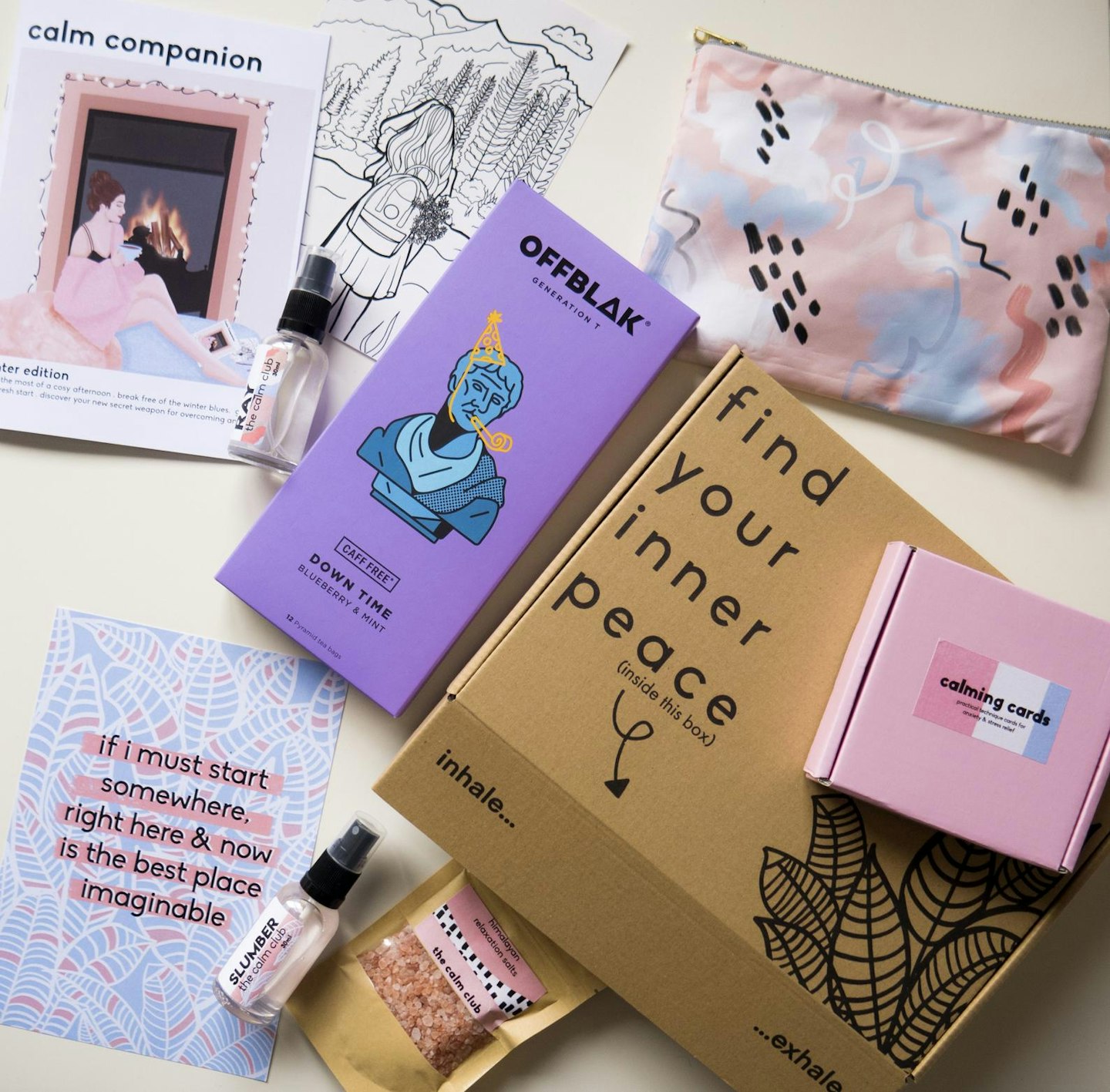 3 of 16
CREDIT: Etsy
The Calm Club
This self-care box contains all of the essentials you need for feeling relaxed, reassured and re-energised. Think pillow sprays, chocolate and motivational prints. Pros: All the booty in this gift box comes in full sized samples!Cons: At over £37.99, it's a little on the pricier end of the scale.**Review: "**My mum absolutely loved this gift box and it cheered her up no end. The items are lovely and very useful to anyone experiencing anxiety or in a low place. Arrived before expected and would highly recommend."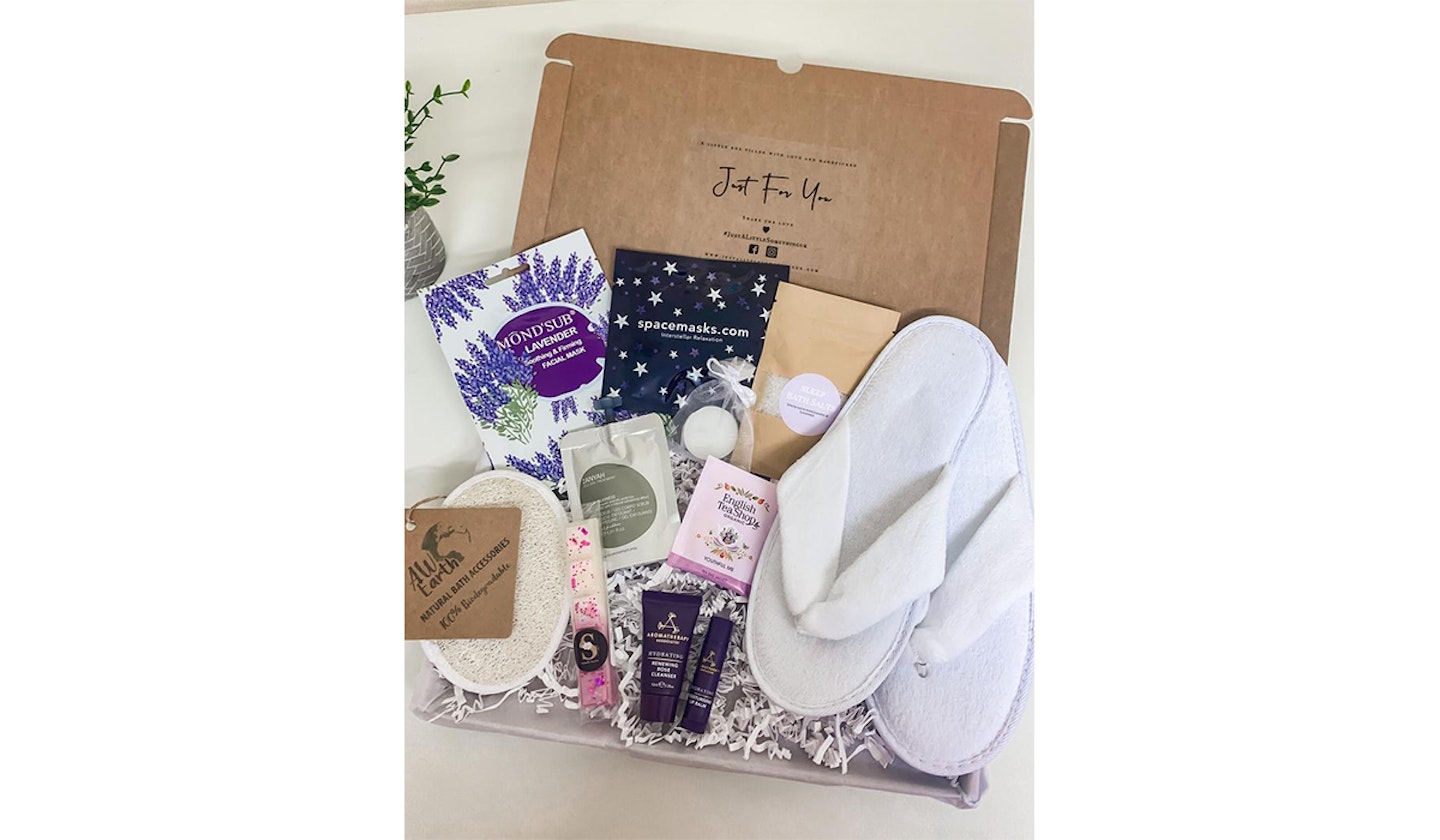 4 of 16
CREDIT: Etsy
Home Spa Day Box
This hamper includes everything you need for a self-care Sunday. Perfect for spoiling someone on their birthday (or yourself after a hard week). Pros: Shopping at Etsy means you're supporting local businesses and independent makers.Cons: That individual tea bag won't last past ten minutes into your chick flick. Review: "Delivery was super quick, packaging is lovely and not bulky. I'll be placing this in a newborn baby hamper for mum to treat herself, perfect present!"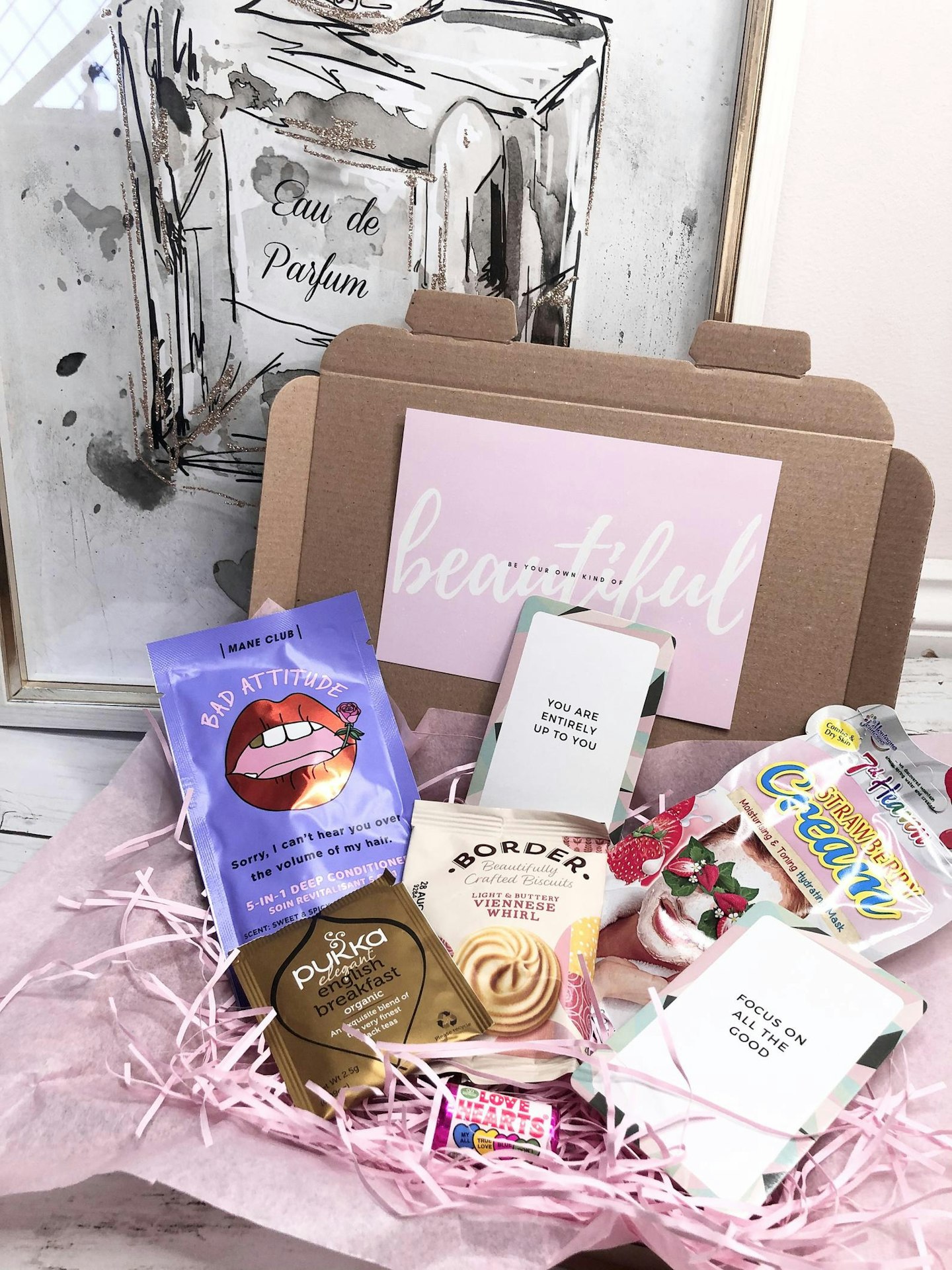 5 of 16
CREDIT: Etsy
Pick Me Up Box
This is the ideal self-care box to send to a pal in need. The box includes a face mask, beautifully crafted biscuits, a 'Be your own kind of beautiful' card, tea bag and sweets/chocolate. You can share your gift message at the checkout stage.Pros: This seller often holds half-price sales, making this wee box a steal at less than a tenner!Cons: One buyer said that postage took a while - but most said it was speedy.**Review: "**A perfect gift to cheer my lovely friend up. We were both happy with all the little treats in the box. Thank you."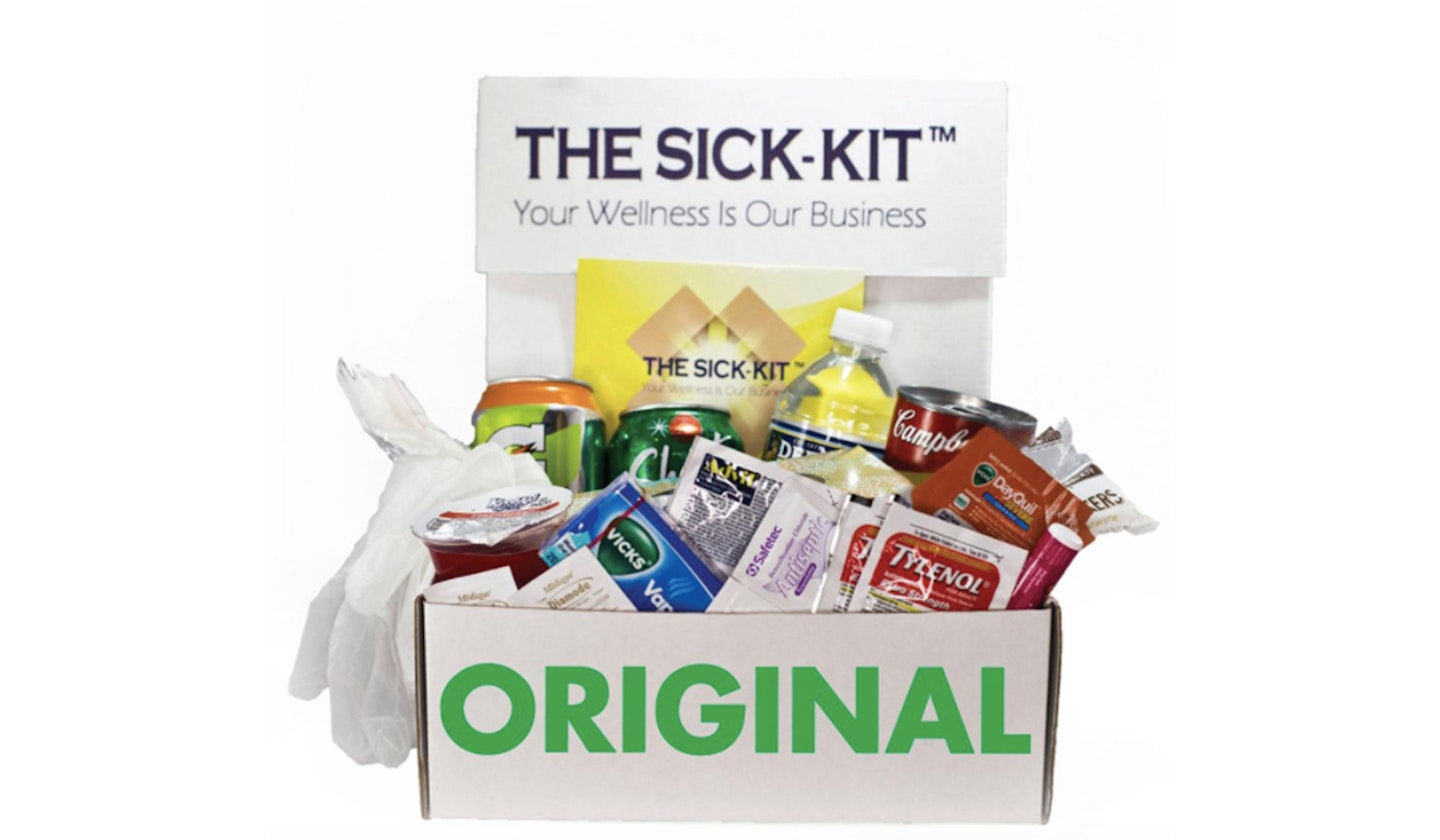 6 of 16
CREDIT: Etsy
The Sick-Kit
The perfect wellness kit for a sick person in need, or yourself if you're feelin' under the weather. The kit includes everything from vapour rub to Gatorade. Pros: VERY en vogue for a friend who's tested positive for the dreaded Coronavirus.Cons: More functional than fabulous, this isn't exactly a birthday or special occasion gift.**Review: "**Bought two of these and sent them to some of my closest family members when they were sick with COVID-19. I'm high risk, so I couldn't visit them myself, so this was a great way to extend my care to them from afar ❤ufe0f".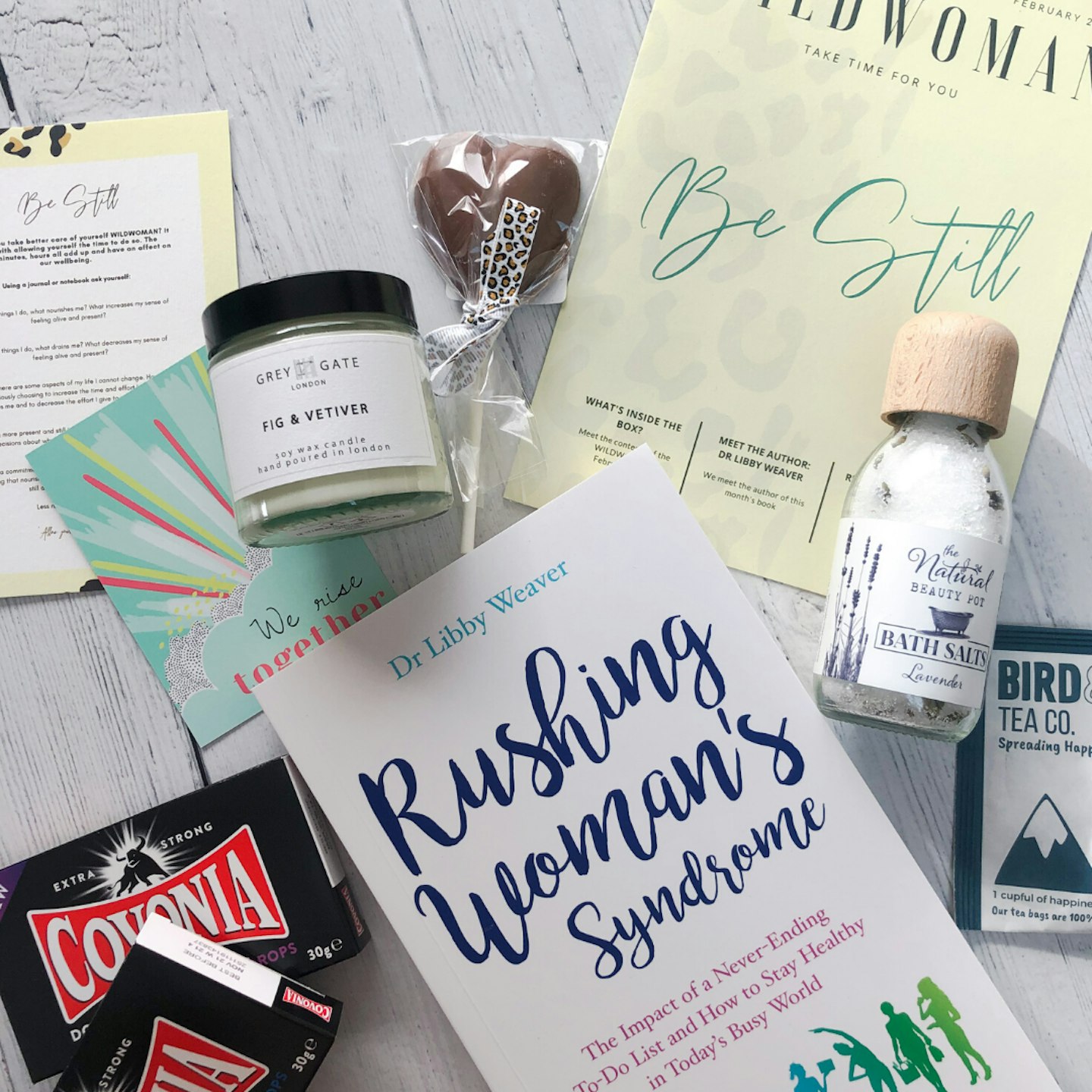 7 of 16
CREDIT: Wildwoman
The Leap x WILDWOMAN
The product of the previous Wildwoman subscription boxes (pictured), the brand has now launched The Leap, a more interactive self-care subscription. Each month you'll get a self-care workshop, a guest expert workshop, a themed monthly workbook, invites to ad-hoc events and/or Q&As and more!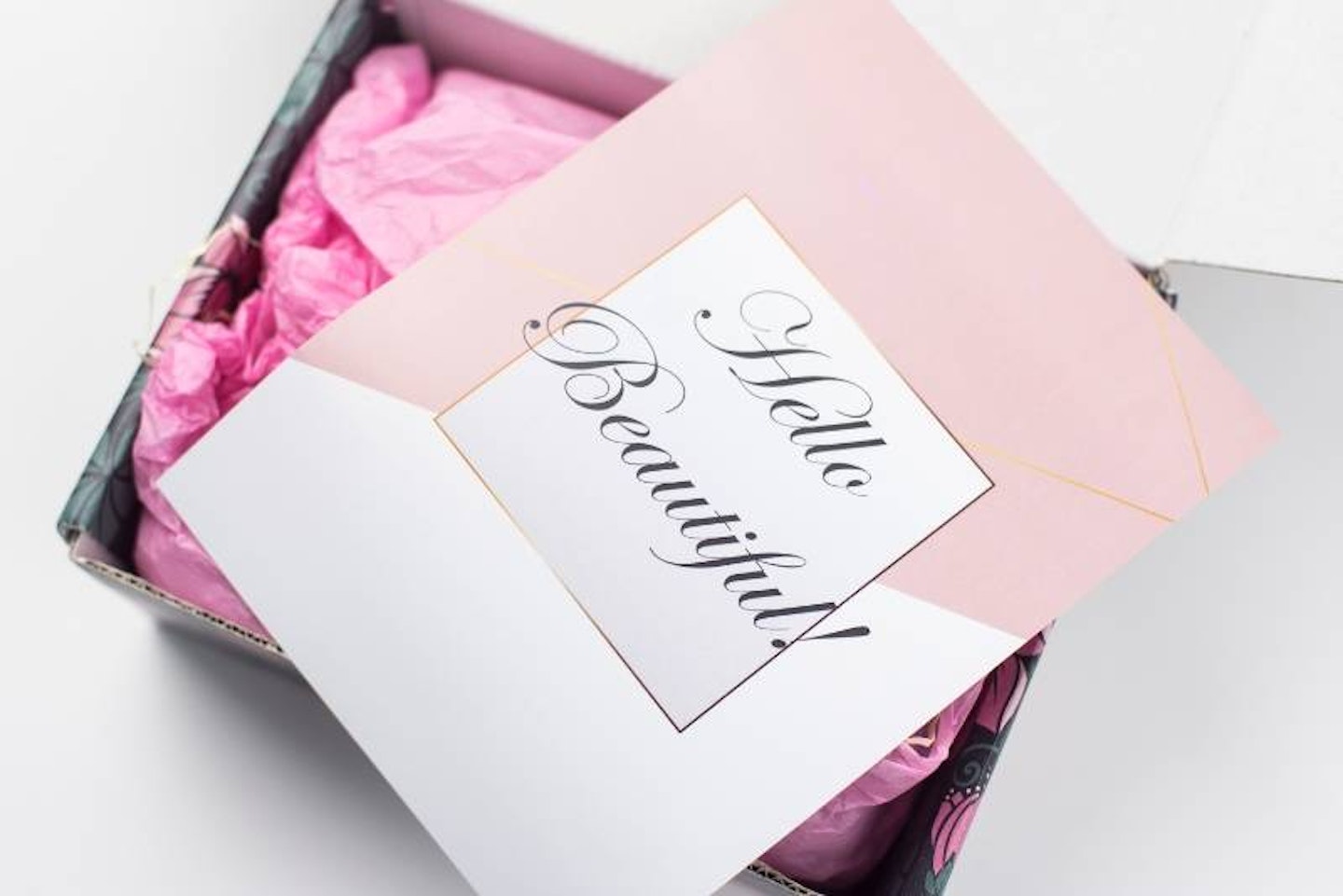 8 of 16
CREDIT: Bathbox
Bathbox
The ultimate self-care ritual is having a long soak in the bath. Crank it up a notch with a monthly box of bath bombs, salts and soaps delivered straight to your home. Heaven. Pros: There's the option for you Bathbox products and subscription boxes to be completely plastic free!Cons: This isn't the box to choose for a full on pamper evening, but will give you endless pampering baths.**Review: "**The addition of a candle is very thoughtful. I think all bath aficionados appreciate the importance of candles for the full bath experience, so having a candle is either a welcome addition to the stash, or an introduction to next-level premium bathing." - from Merith Miscellany's blog.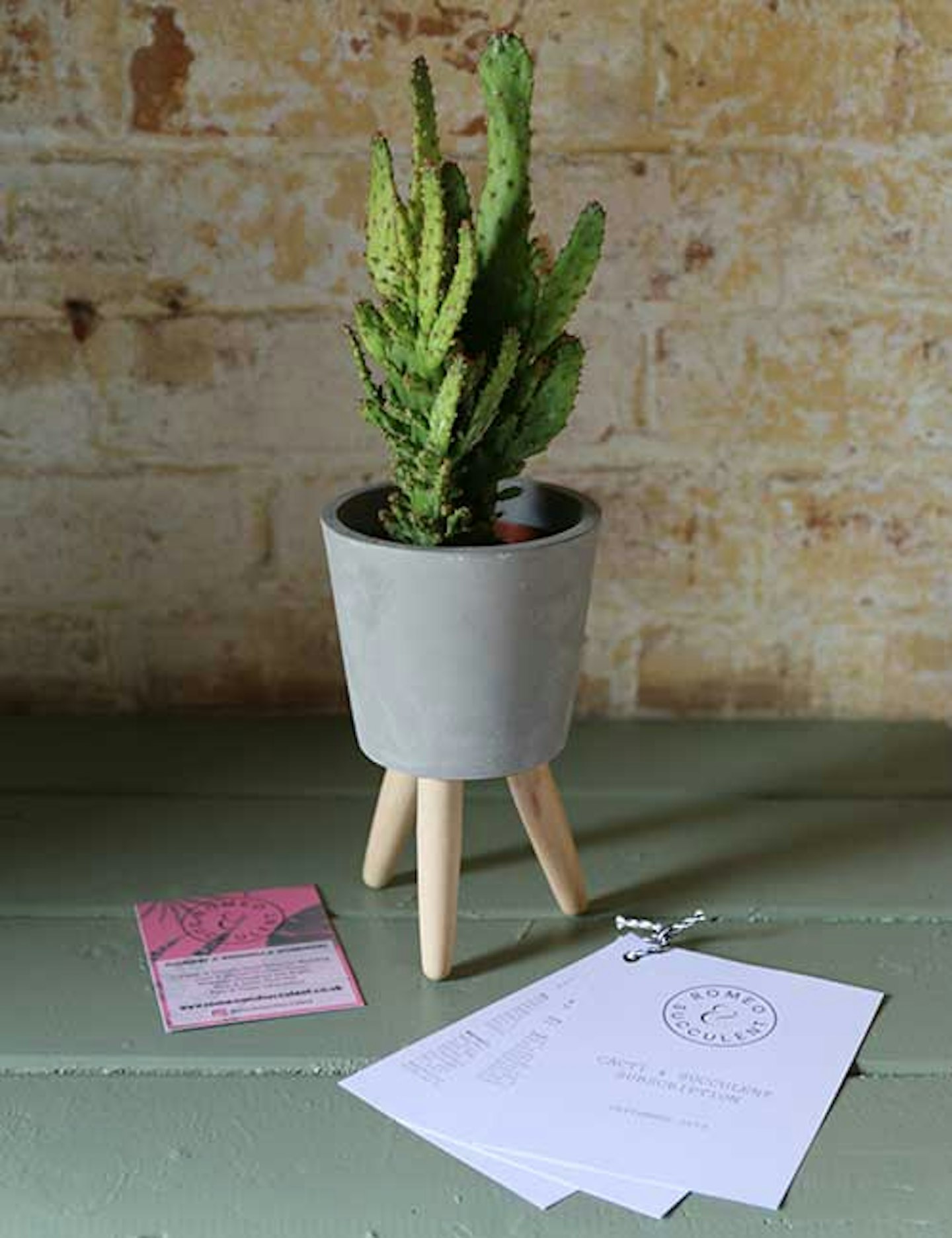 9 of 16
CREDIT: Romeo and Succulent
Romeo and Succulent monthly plant subscription box
House plants became BIG business over lockdown, with many turning their hand to indoor gardening when they were stuck indoors for that much needed relaxation that greenery can bring.Pros: A monthly delivery of hardy succulents and cactuses which are basically impossible to kill.Cons: BECAUSE they're basically impossible to kill, you're likely to end up with more plants than space in your flat. Be warned.Review: "My tiny house plants arrived today, along with the little plant pots I choose. Kim has packaged everything so well, the Kant are in fabulous condition. I couldn't be happier."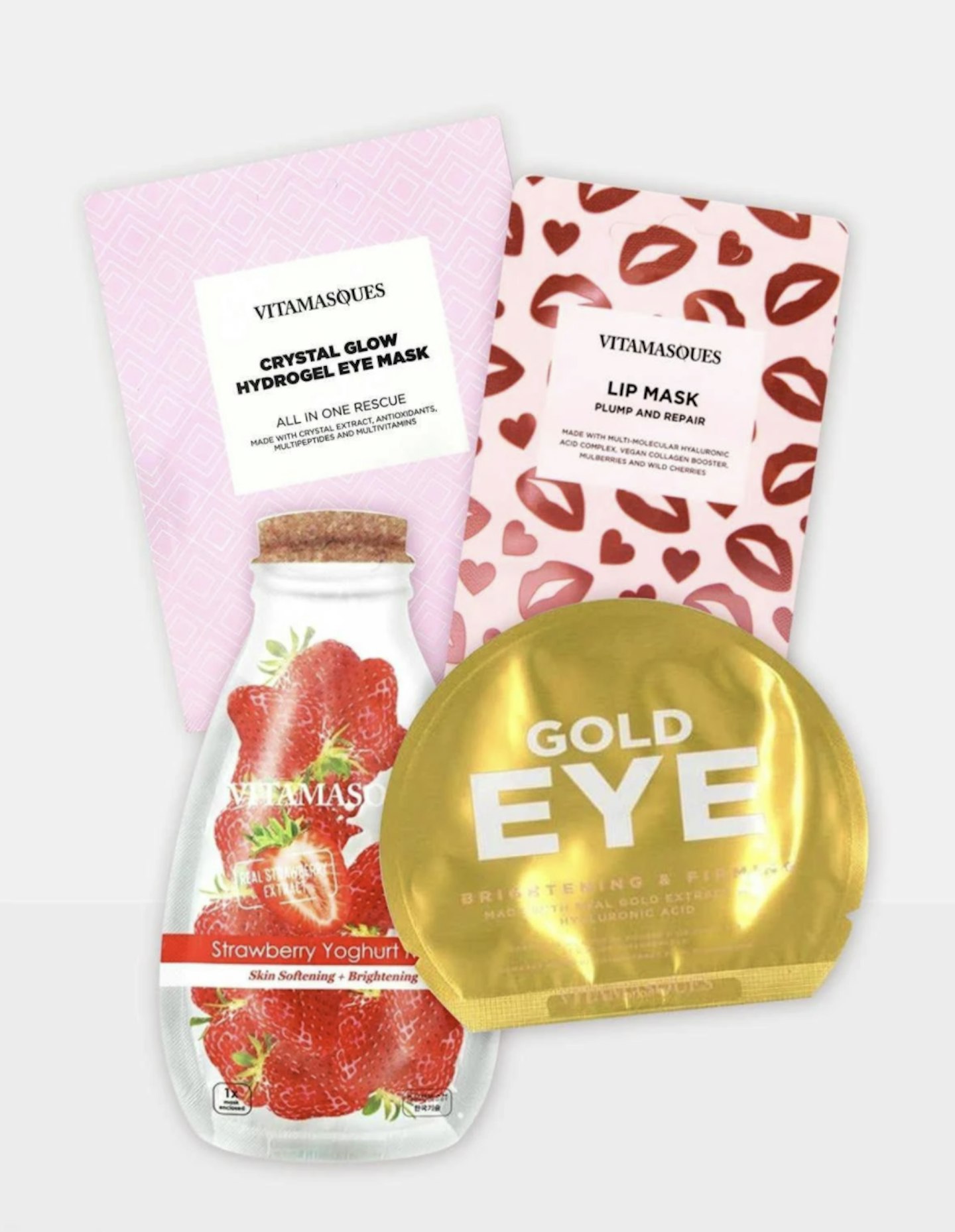 10 of 16
CREDIT: Vitamasques
Self Care Facial Ritual Kit
Call us a cliche, but all good self-care routines involve some sort of face mask. This box includes masks for eyes, lips and face. Pros: State of the art beauty tech that's 100% cruelty free? You don't see that every day. Cons: Not for the beauty novice, this kit calls for basic skincare knowledge.Review: "Love the variety of masks in this pack. Really does feel like a bit of a treat. Would definitely buy again."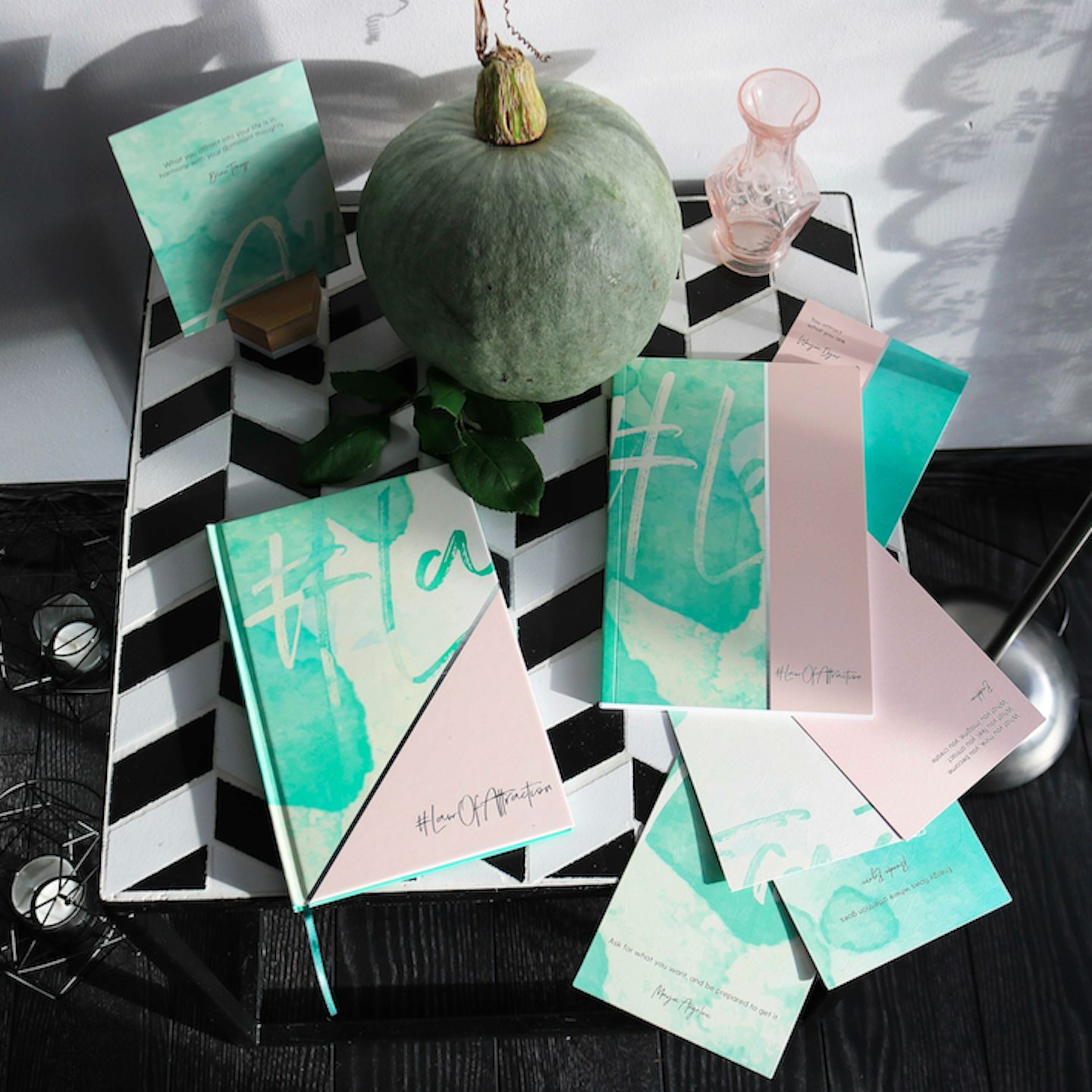 11 of 16
CREDIT: A Box of Happiness
A Box of Happiness
There are five types of boxes to choose from: confidence, law of attraction, purpose, self awareness and growth mindset. Each includes a journal with 30 questions themed around your box type, printable worksheets to help you achieve your goals, inspirational notecards and a beautiful notebook and pen, too.Pros: One of the only boxes on the list that looks to inner work as a form of self-care, this is great for your spiritual friend.Cons: You'll have to commit to your daily practise to get the most out of this box!Review: "This so far has been great, it has been lovely writing in this and stating my gratitude and manifesting my wants in this. I look forward to writing in this in the evenings before i go to bed."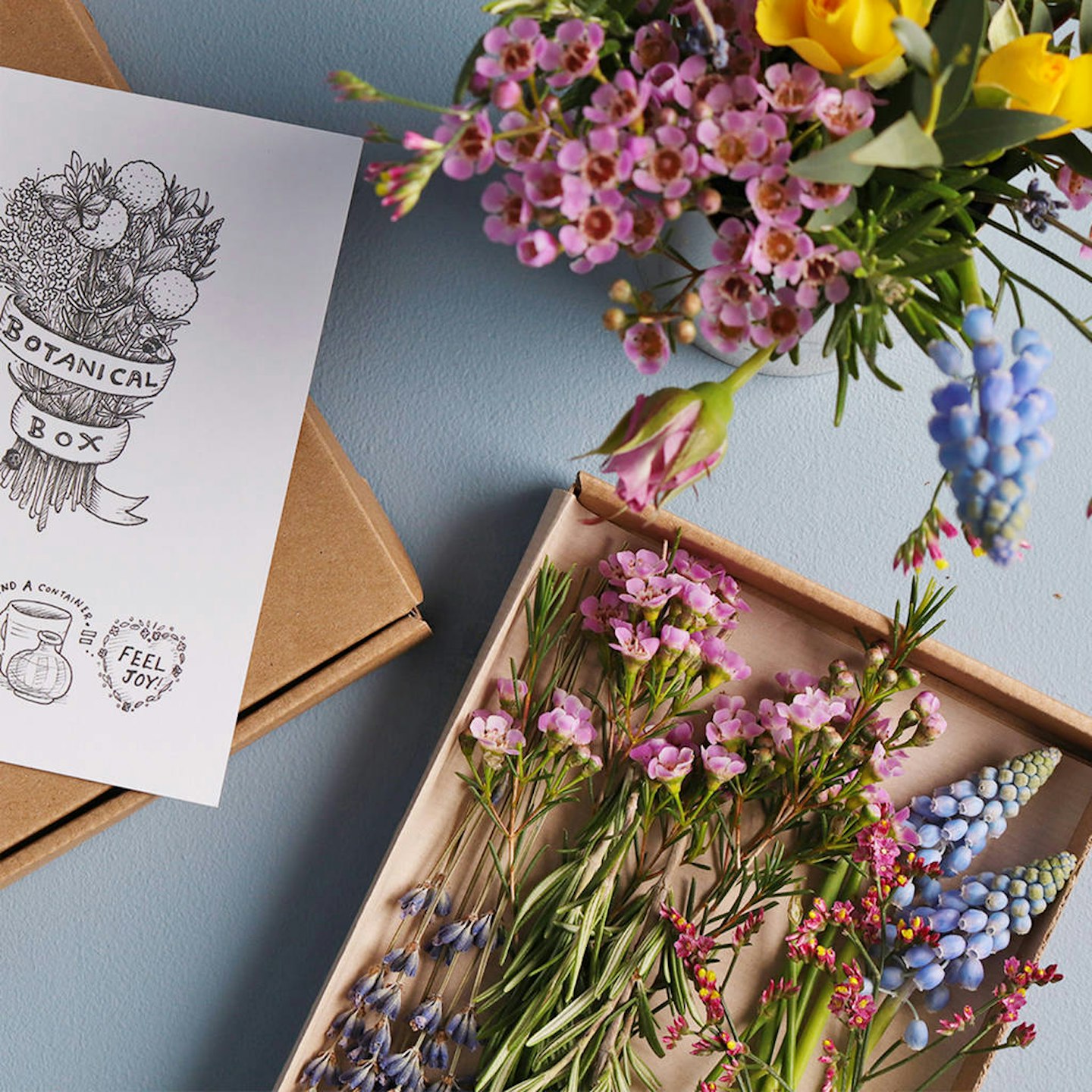 12 of 16
CREDIT: Not On The High Street
The Botanical Mini Posy Fresh Flower Subscription
The Botanical Box subscription contains the sweetest selection of aromatic and seasonal flowers for a stunning bouquet. Pros: A great way to bring the vibrancy of fresh flowers into the home of a loved one who can't get out and about.Cons: Some reviews say that weekly bouquets were "identical" to previous weeks.**Review: "**Great present for my mum. Cute flowers with thought gone into eco packaging too. Would buy again."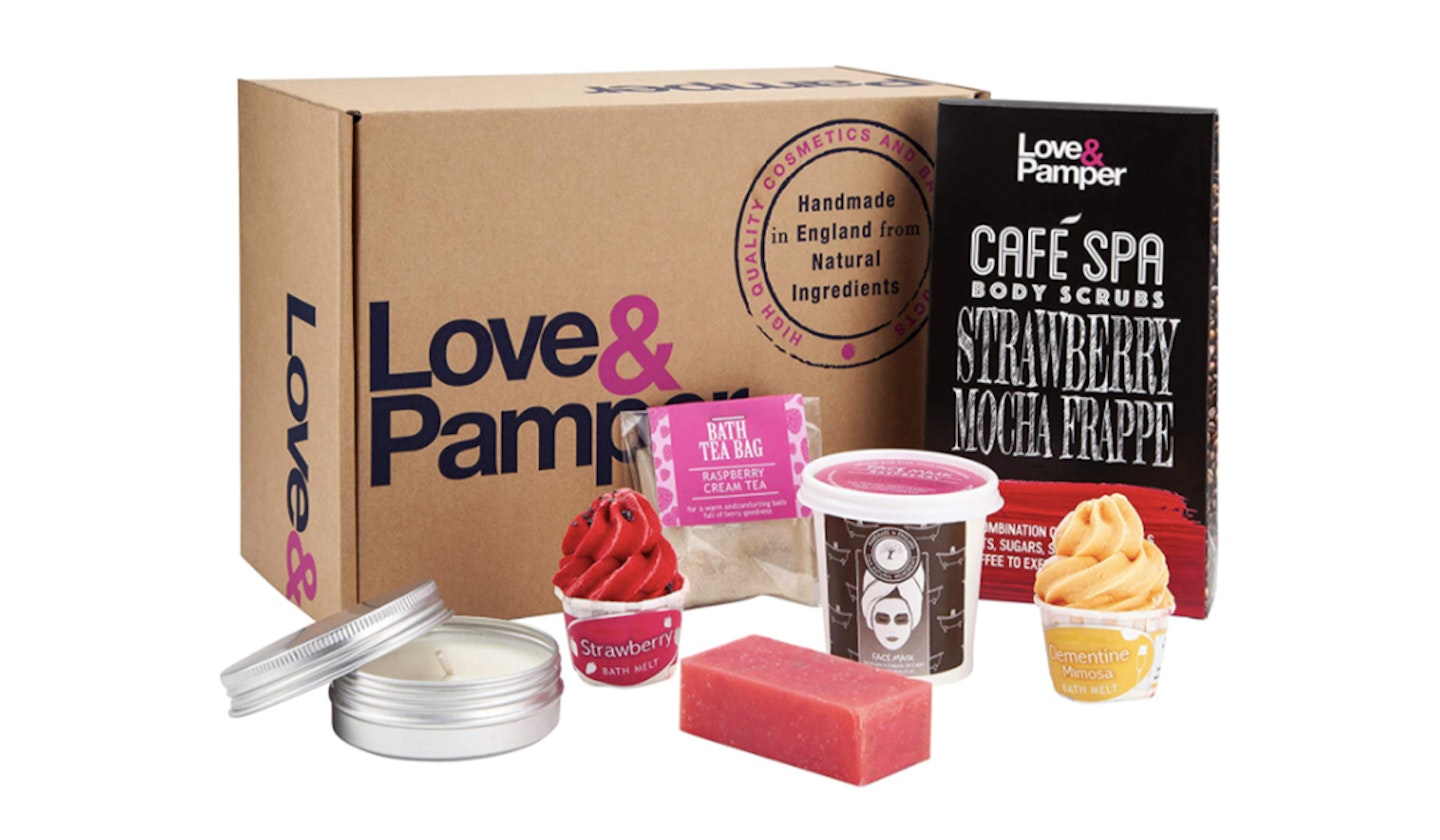 13 of 16
CREDIT: Amazon
Pampering Bath Botanical Spa Set
A selection of bath goodies to help you feel like the goddess you are. Includes bath melts, a candle, a scrub and a teabag to help you live your best life. Pros: All hand made in the UK and 100% cruelty free.Cons: Those cute little cupcakes aren't edible - which is more than a little disappointing. Review: "I ordered this pampering gift set as a treat for myself. I especially loved the bath tea bag, and coffee scrub as these are products I hadn't used before. As I have extremely sensitive skin, the natural ingredients in every product didn't cause me any issues at all & they smell great."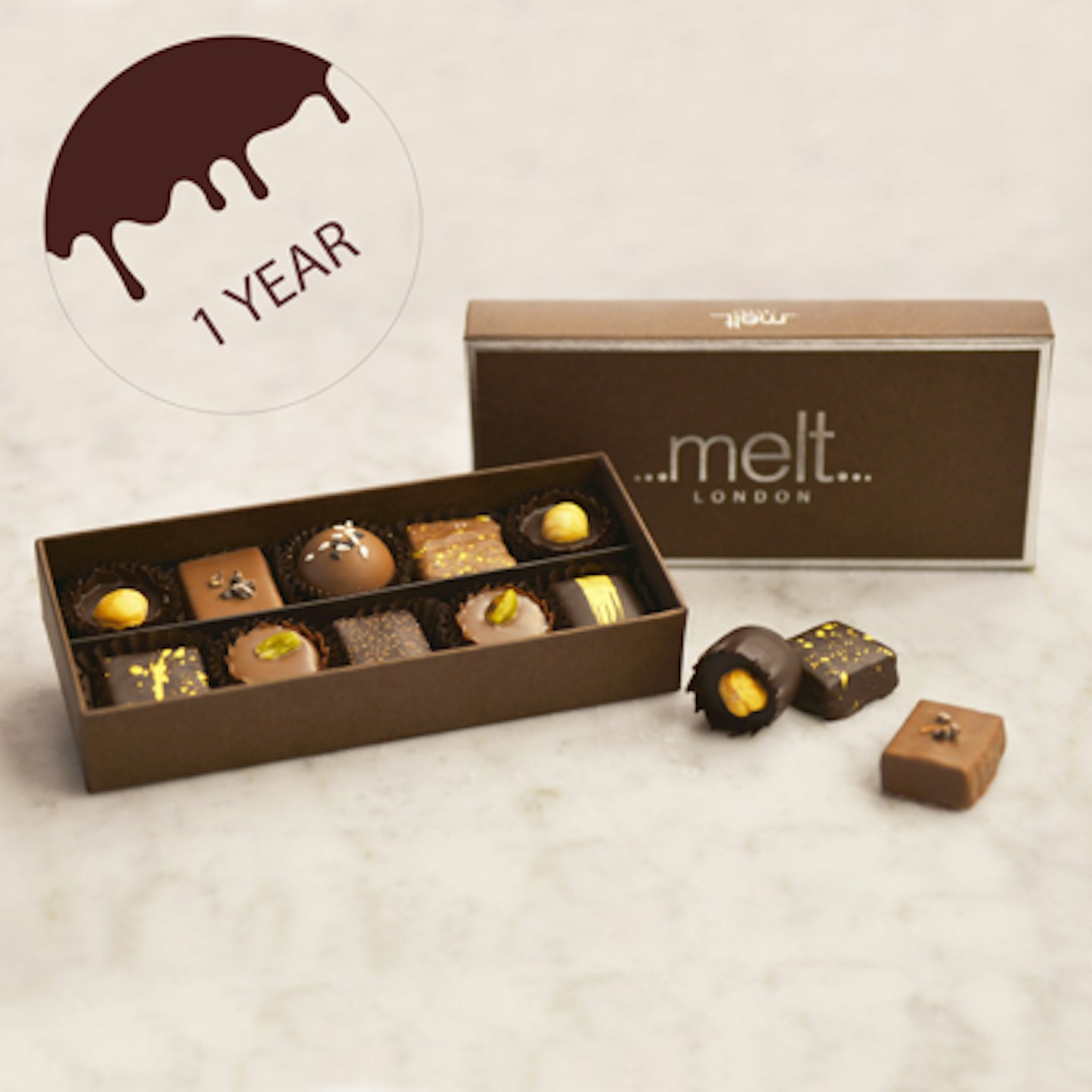 14 of 16
CREDIT: Melt Chocolates
Melt Chocolates Luxury Subscription box
Nothing says indulgence like tucking into a box of mouth watering chocolate, and these subscription boxes from Melt are the ultimate luxury. Choose from pretty individual chocs or bars. Pros: You can expect the finest chocolates made by some of the best chocolatiers in the biz. There's also a vegan option.Cons: At nearly £20 a month, it'll set you back considerably further than a family sized bar of dairy milk.**Review: "**The photo on their website is hot chocolate packaged in a fabulous tin of paint that I thought would make a lovely gift. What arrived today was nothing like the photo. Very disappointed ud83dude1e".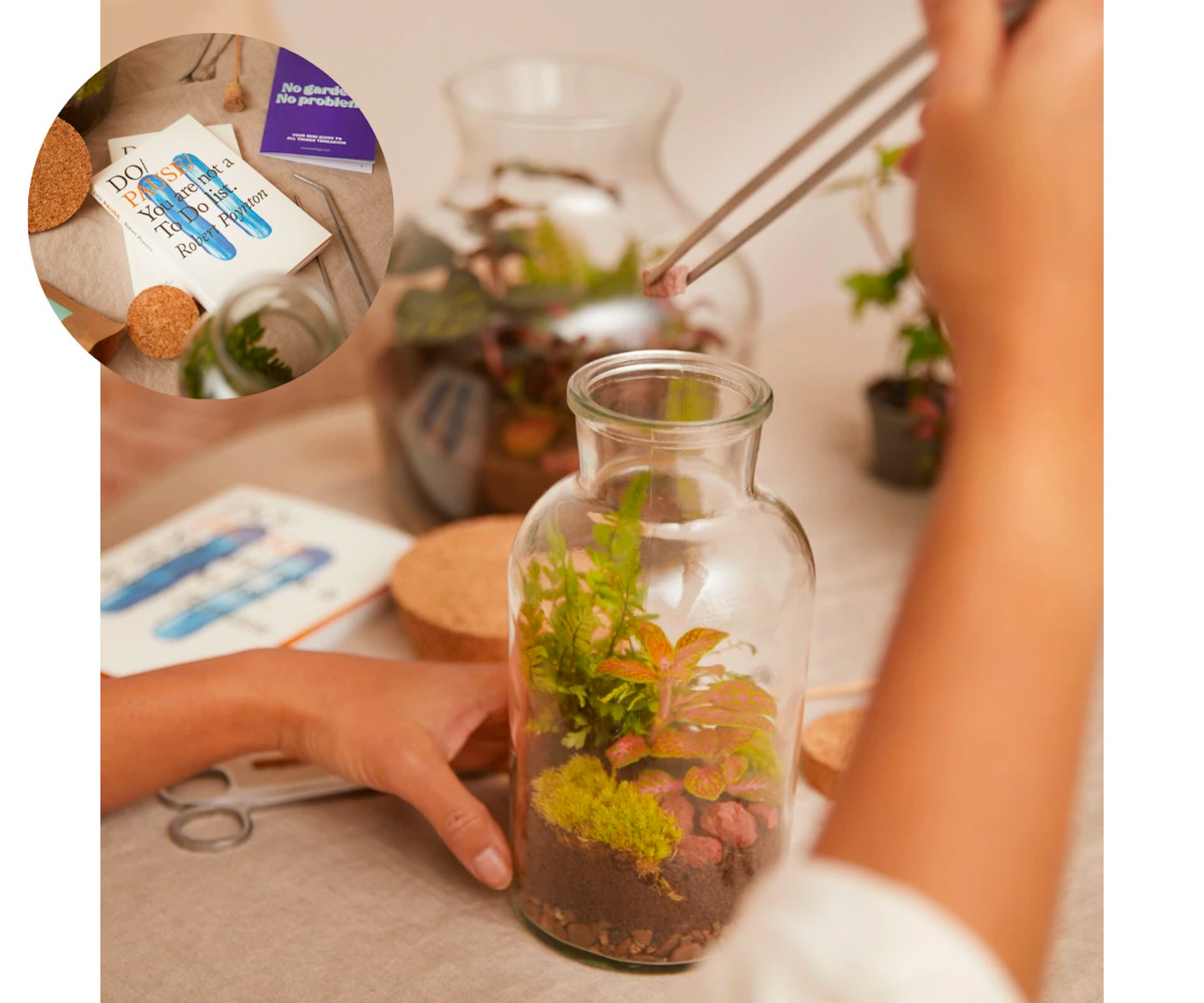 15 of 16
CREDIT: Leafage
Do Pause x Leafage Terrarium
If occupying your mind is how you relax and decompress, then building a terrarium is a great activity to be getting on with. For Leafage's limited edition January collab, they've teamed up with Robert Poynton, author of Do Pause, to bring you the most serene and refreshing of packages.
16 of 16
CREDIT: Seven Yays
Seven Days of Self Care
Advent calendars aren't just for Christmas, and that's why Seven Yays have come up with the brilliant idea of a week-long countdown to whatever occasion you like because, well, why shouldn't there be other 'important' days to count down. Take stock of your week with seven days of self care.
Now! More news!
The best fitness subscription boxes to help you smash your workouts
PrettyLittleThing launches a £20 'period beauty box' and it's perfect for that time of the month
I tried cult Faace masks Tired, Period and Sweaty and here are my honest thoughts
What's usually comes in a self-care subscription box?
A self-care box can include anything and everything, as long as it makes you feel happy, relaxed and nourished. Popular things included in a self-care subscription box are:
Face masks: a cliche, but a good sheet mask can really help signal to yourself that it's time to relax and indulge in something that isn't on your to-do list.
Chocolate: a hunky slab of chocolate now and again can work wonders for the soul. Don't be hard on yourself and remember a bit of what you fancy is good for you!
Candles: to light during your self-care pamper sesh, duh.
Herbal tea: there's something about a hot mug of tea that makes you feel calm and content. Herbal tea is a great option if you're feeling anxious and can help soothe any stress.
What are the four categories of self-care?
There are four widely recognised types of self-care that you can practice.
Physical self-care:
These are the things you can do to your physical body to help improve your overall wellness. This could be drinking water, getting daily exercise or even getting enough sleep.
Emotional self-care:
Emotional self-care covers the area of wellness involving your feelings and how you manage them. Practising good emotional self-care could mean speaking to a friend or family member about the ups and downs of your day/week or it could mean writing down those ups and downs in a journal.
Spiritual self-care:
Spiritual self-care is important for bringing your attention to the present moment and away from any stressors or hang ups. One way to practice this category of self-care is to try a mindfulness technique - like meditation - or perhaps to take a walk outside with no phones, iPods or friends to distract you.
Mental self-care:
Lastly, mental self-care is the category targeted at making sure you're keeping your mind busy outside of work. This could mean trying a new hobby or reading a book. Essentially, it's about taking time to use your brain in a way that is just for your benefit - not your girlfriend/boyfriend's or your employer's.