We would all really love to have an expensive-smelling home (okay, flat) complete with a three-wick candle on every surface. But as much as we love The White Company and Diptyque for their boujee candles, we can't always drop £40+ on nice-smelling wax. It's a travesty, but it's fine. We'll be okay.
In fact, there are plenty of fancy alternatives for most of the lust-worthy candles out there. There are plenty of... dare we say, DUPES that you need to be acquainted with.
Prepare to feel equal parts cosy and hella chic at prices so good, you can afford to buy one for each room. The dream. Here are some of our favourite cheap candles that look expensive AF.
Check out: the best cheap candles that look anything but...
Purse-friendly candles 2023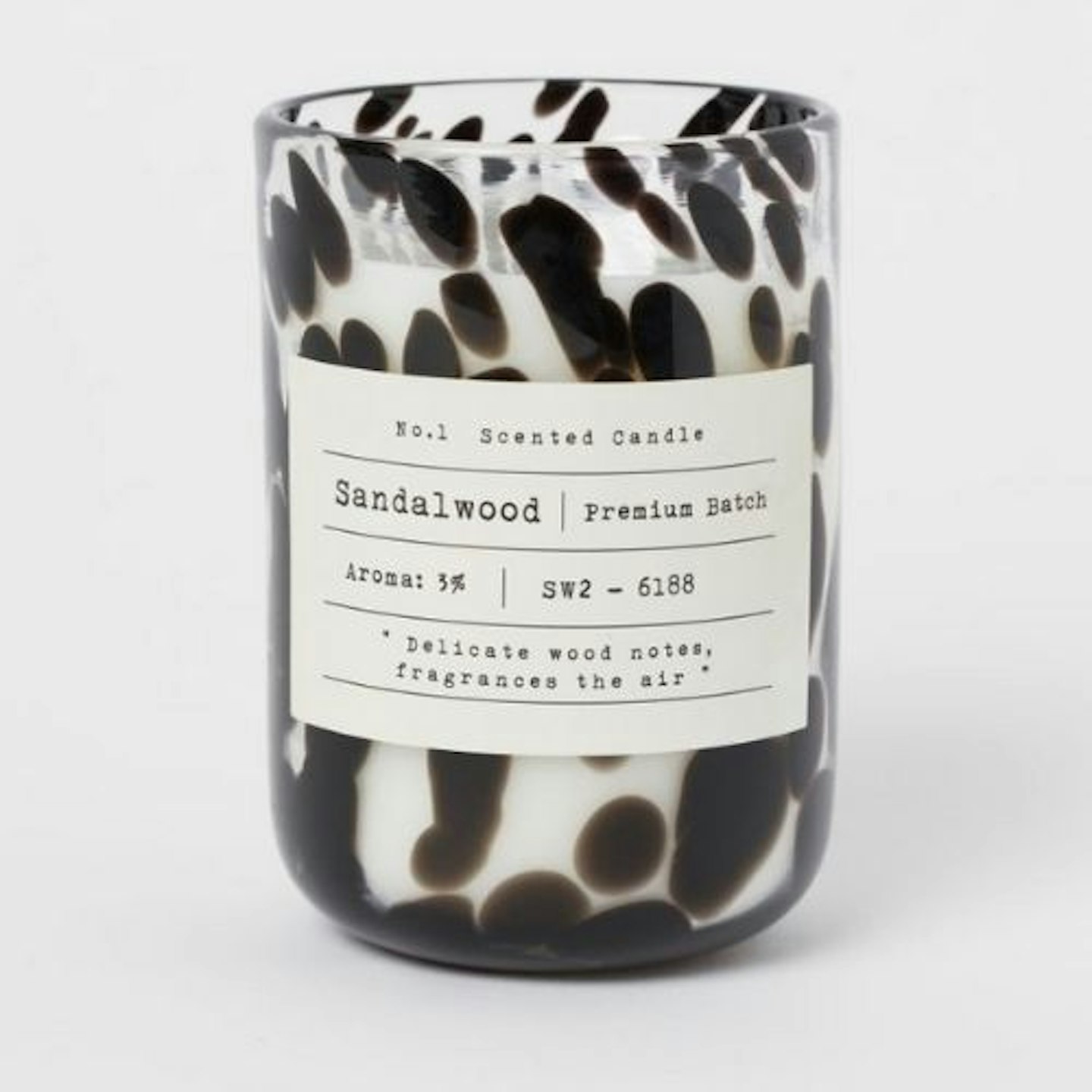 1 of 8
Scented Candle in Glass Holder
Smells like: Delicate wood shavings.
A reviewer says: "I love this candle and looks so pretty than in the picture! It looks like a dupe of one of the expensive candle brands out there which I won't name, but definitely prefer the look of this one. The scent is very subtle and not too overpowering and great as a display."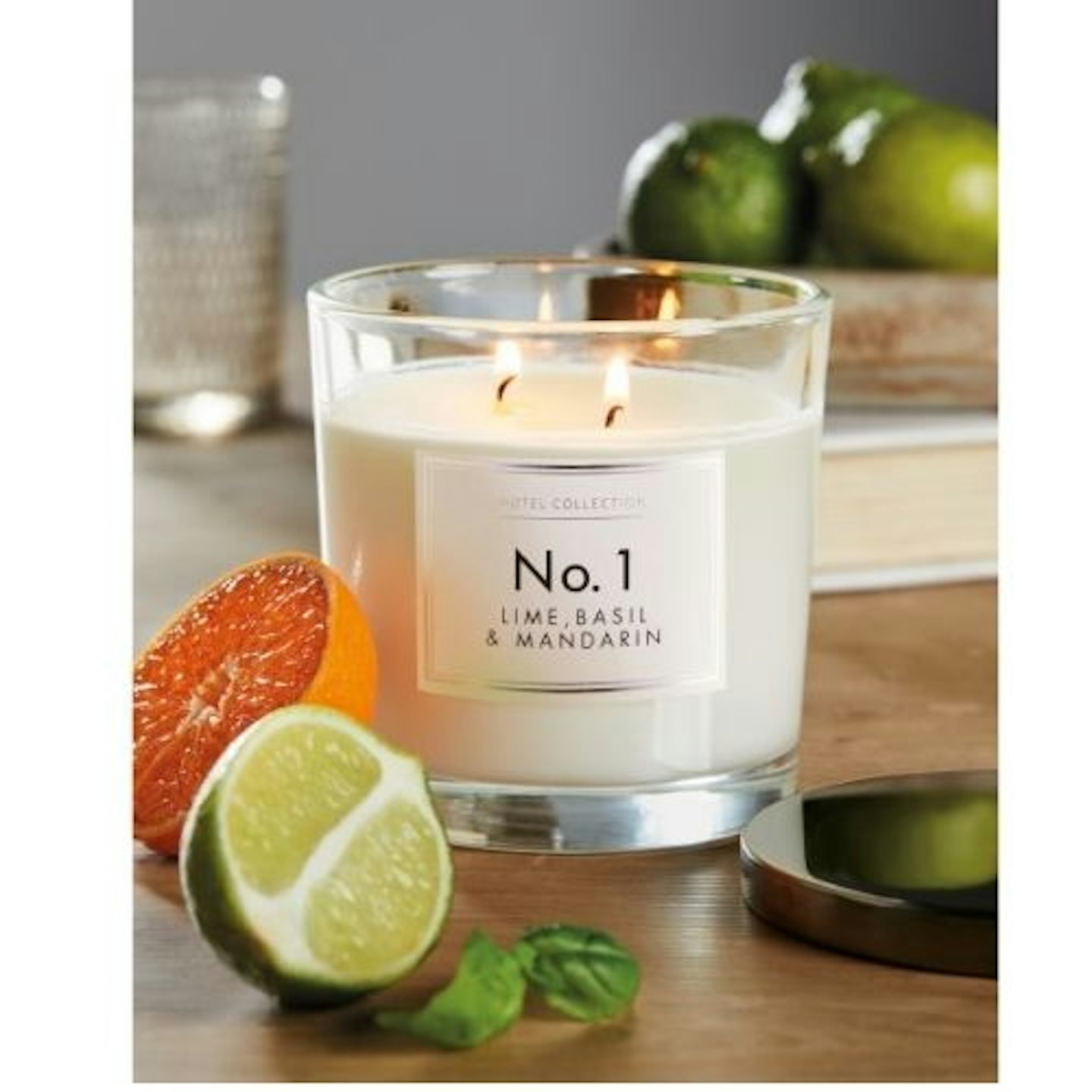 2 of 8
CREDIT: amazon
Lime, Basil & Mandarin Glass Candle TWO PACK
Smells like: Lime, basil and mandarin.
A reviewer says: "Best candles in price range by far, beautiful fresh scent."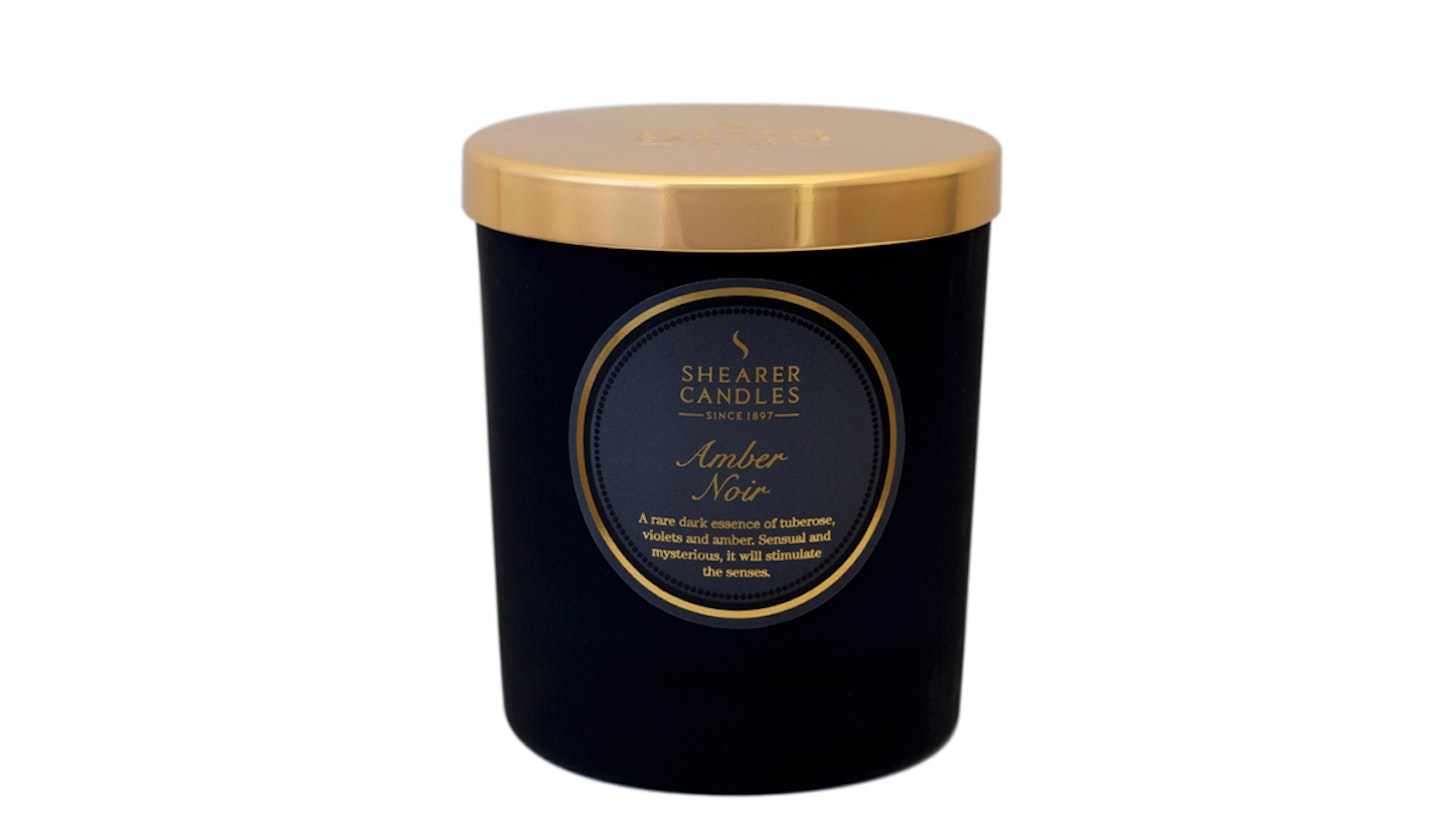 3 of 8
CREDIT: Amazon
Shearer Candles Amber Noir Scented Jar Candle
Smells like: A rare dark essence of tuberose, violets and amber.
A reviewer says: "I have to say these candles are amazing and scented my whole house. All my friends commented on the wonderful scent and have even ordered their own supply."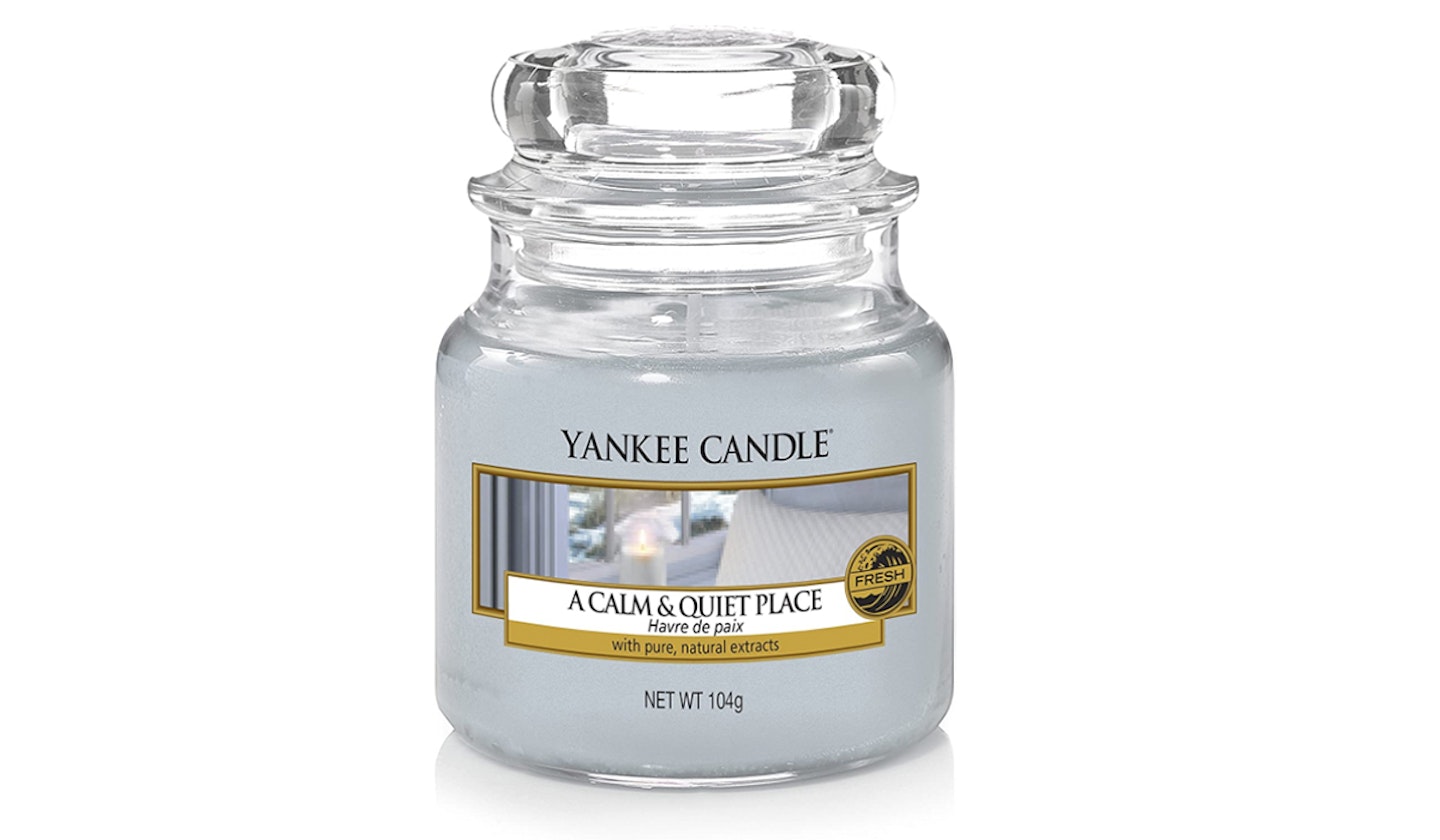 4 of 8
CREDIT: candles direct
Yankee Candle Calm and Quiet Place Jar
Smells like: Gentle jasmine and warm amber musk.
A reviewer says: "Absolutely love the scent of this Yankee candle. As someone who is a little, to say the least, obsessed with perfumes. I love this Yankee scent because it's a scent similar to a nice perfume or aftershave. Love it my favourite so far."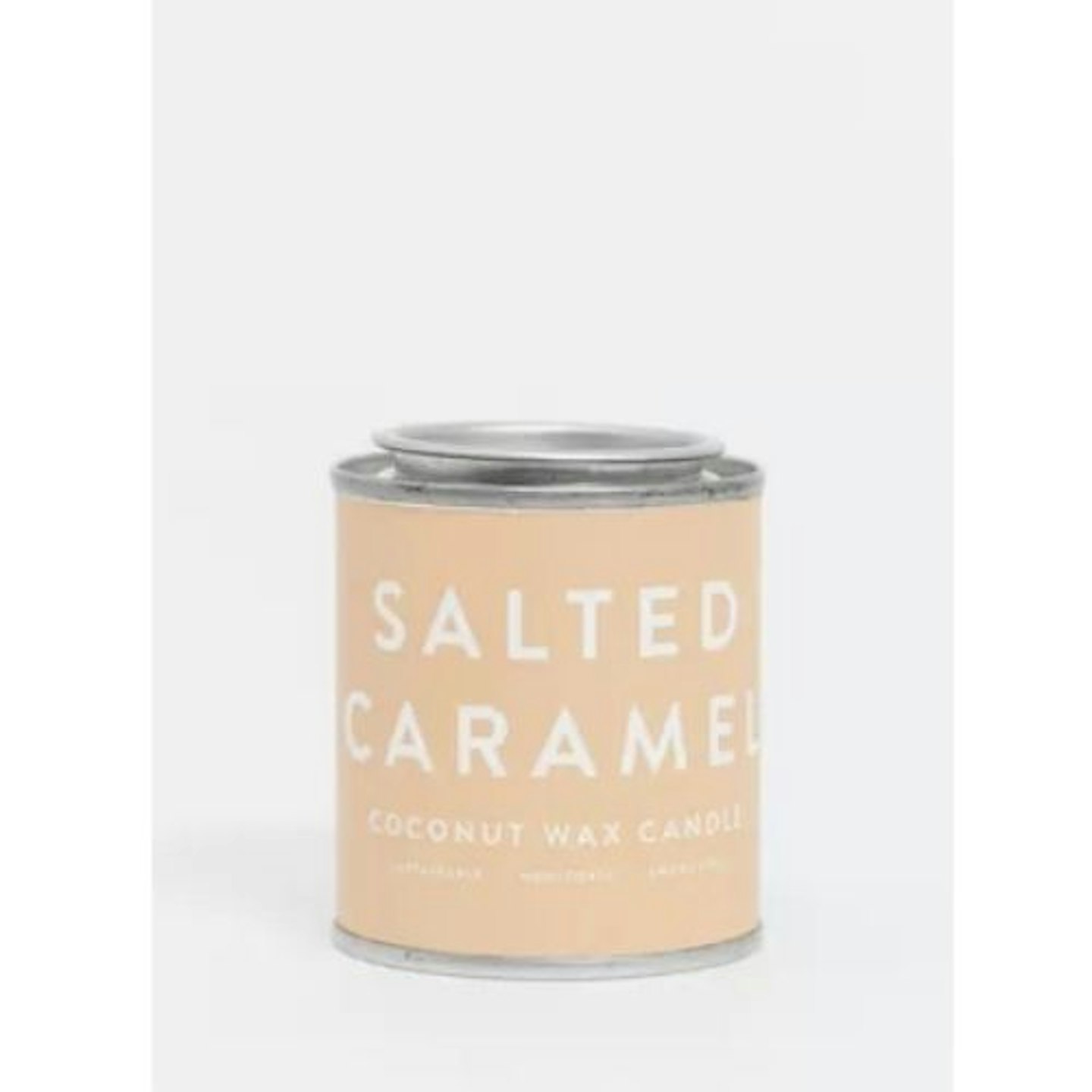 5 of 8
CREDIT: fy
Chickidee Salted Caramel Conscious Candle
Smells like: Burnt sugar, sea salt and vanilla caramel.
A reviewer says: "Smaller than first thought, however, it is so good I can't complain."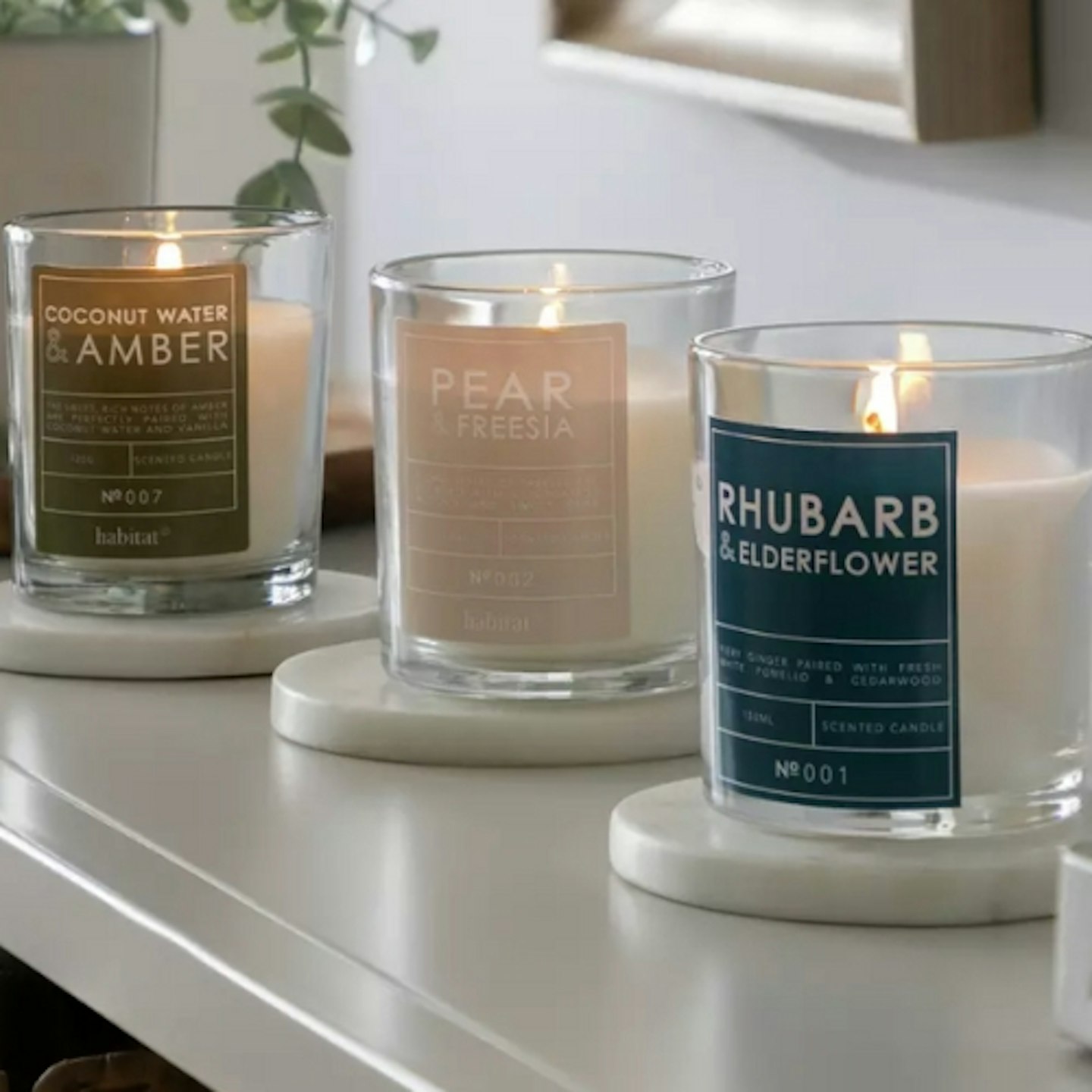 6 of 8
CREDIT: argos
Habitat Medium Scented Boxed Candle Set - Set of 3
Smells like: Coconut water and amber, pear and freesia, rhubarb and elderflower.
One reviewer said: "Great candles, individually boxed too."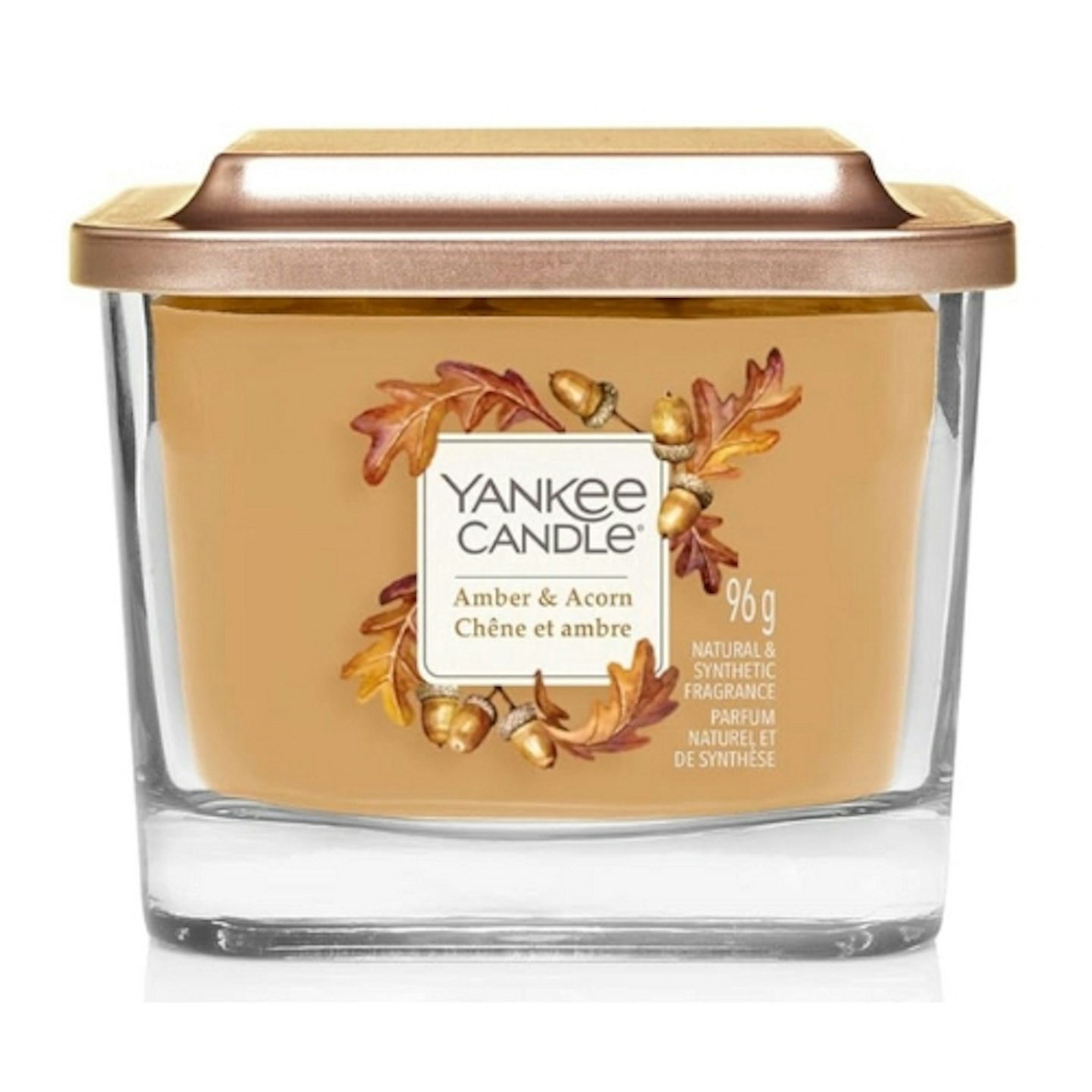 7 of 8
CREDIT: Amazon
Yankee Candle Candle, Amber & Acorn, Small
Smells like: coppery oak leaves and golden amber bring warmth and spices.
A reviewer says: "Great long-lasting fragrances of Yankee candles, but a more modern look. The labels peel off effortlessly, leaving no sticky residue, and they're so easy to clean out once the candle has finished."
8 of 8
CREDIT: Naken
Blomus Fraga Scented Candle
Smells like: Fresh figs.
A reviewer says: "Fabulous contemporary products at a great price. Very sensible packaging."
How to choose the right candle for you
Go for smells you enjoy.
It sounds obvious, but it's a great idea to work out if you prefer scents that are floral, sweet, fresh or woody. Do you prefer a smell that captivates a room or more of a subtle fragrance?
What room is it going in?
If it's a large space, you may want to choose a bigger candle. If you're picking one for the kitchen, you should steer away from strong, floral smells. If it's going in your bedroom, a lavender candle is always a good idea to help you snooze.