We love a bit ofself-careand all this time at home has really given us an excuse to look after ourselves inside and out. Each week, we'll be asking the celeb lot to share their Sunday self-care routines, because taking care of yourself is more important than ever.
Georgia Harrison is best known for starring on Love Island season threeand has a plethora of primetime TV gigs under her belt including TOWIE,Ex On The Beachand The Challenge. She may be only 26, but she is wise beyond her years, infectiously positive and the sort of woman you'd want as your BFF.
Georgia chats exclusively to heat about how the Law of Attraction has changed her whole mindset, the best make-up tips she's learned throughout her career and her non-negotiables for her self-care Sunday....
On meditation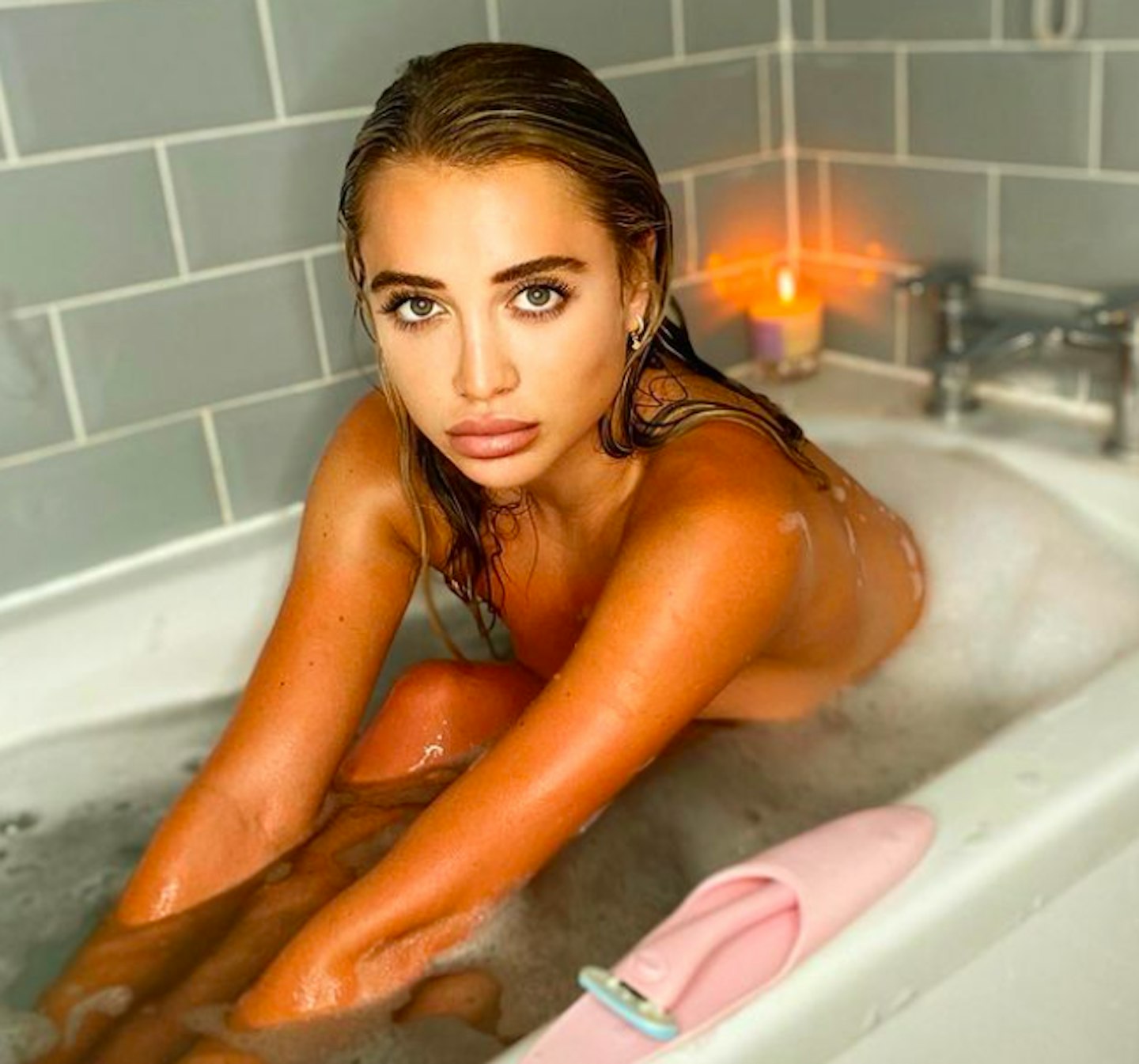 "I think the most important thing for me and other people if they tried it, is meditation. I'm forever saying it and I will forever repeat myself! Your thoughts are constantly moving like a golf ball in a washing machine, if you don't pause it and stop for a second, you're really going to damage yourself mentally and physically. The only way to mindfully pause your thoughts is to meditate."
If you're not sure on how to meditate, Georgia recommends starting with Headspace or a guided YouTube video to gain confidence.
"Then, from there you can figure out what suits you best, so you can do it with no music at all or just in silence. Always make sure you set a timer, is one bit of advice from me, because if I don't know how long I've been doing it for, all I think about is "how long has it been?" "Am I late?" "Has it only been ten seconds?" always use a timer! I personally at the moment use a 10 to 15 minute meditation track on YouTube, not a guided one, just some wind chimes or something like that."
On mental health after Love Island
Appearing on a huge show like Love Island can be huge for your career and following, with some racking up millions of Instagram followers in what feels like overnight.
"Leaving the villa, although it was overwhelming as my level of fame went up really quickly, it was okay as I had already done TOWIE. I was accustomed to what it was like to be recognised. I think, rather than people recognising me, what was more daunting was the heavy workload, having lots of events which involved a lot of drinking and partying."
"I think the best advice I could give, is if you're going through that, try and be balanced. Try and go to certain events and not drink, maybe drive there and drink some water. Just try and do it all in balance. If you KO it every night you're not going to be fit for work, you're always eventually going to have some sort of downfall and you're better off saving it for the best nights out and the ones that aren't that important. Just take it easy."
See, we told you she was wise.
On keeping fit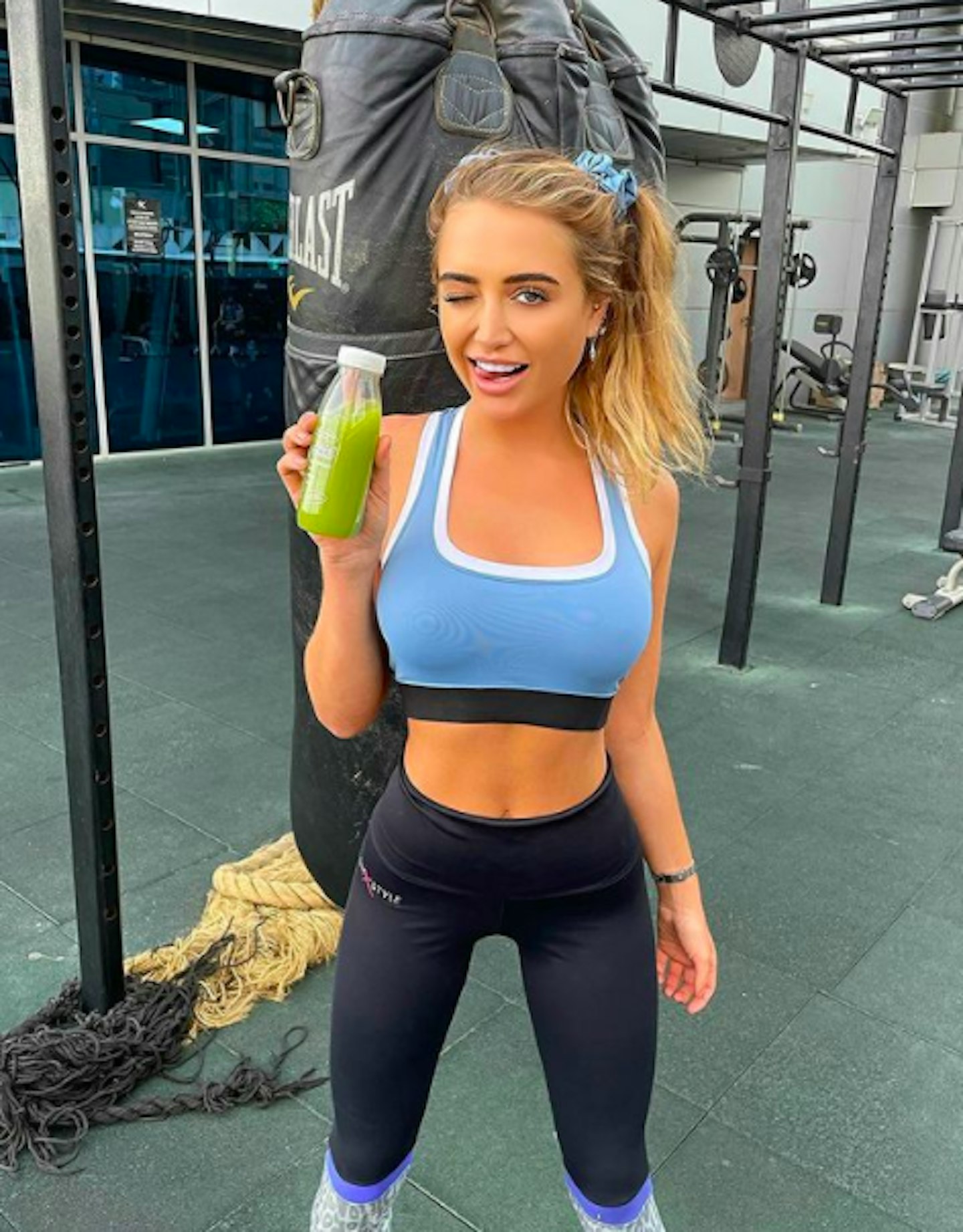 "Exercising was a turning point in my life I think and without exercising my mental health isn't the same. It's no ifs or buts, if I go a couple of weeks without exercising I'm not living up to my full potential mentally.
I think for me and people at home, the easiest thing to do at the moment is Gabby Allen or Courtney Black live workouts. They're doing them constantly, they're doing ones where you can all join in at the same time which makes you feel like you're doing them as a team, you just feel like you've got a support group. The girls are so encouraging and if you do miss the live because you were busy at that time, they'll always post it to their pages so you can catch up. You can see other people who have changed their lives and bodies and it makes you think "if they can do it, so can I!"
On self-care
Georgia is a huge fan of a sheet mask and tells heat she likes to use them for her face, lips and feet all in one go. Just er, hope the doorbell doesn't go...
"When I feel like I've got everything on me, I can just put on a nice girly film and because I'm covered in masks and I know I can't move, I literally have to relax!"
Her ride-or-die is the Kocostar sheet masks, which are just £4 on ASOS. Barg.
"I also love my WooWoo hair removal cream. Obviously it's not something you need to use every day but it's good to take some time out and use my hair removal cream which is made specifically to use in intimate areas. Shaving can really cause a shaving rash so I honestly think this is just such a stand-out product, especially if you're in lockdown."
On boujee beauty treatments
The reality star shares how she's tried cryotherapy, which involves staying in an ice cold chamber for a few minutes at a time. When we say cold, we mean minus 90 degrees cold.
"I only got talked into it because I heard all the footballers do it. Once you get in it, you literally think, "oh my god, will my nipples turn to icicles and flick off ?" You think it looks easy because you're only in it for two minutes, but it's actually so cold.
I think it helps with muscle repair, you're supposed to burn like 700 calories and it's really good for skin issues like psoriasis and stuff like that."
On veganism
Georgia now eats a plant-based diet after it helped clear her psoriasis.
"So after 10 to 15 years of trying literally everything you could imagine, from going to hospital once a week to light chambers and they never worked. So I went vegan and I had to really stick to it for about four to six weeks and ever since then my psoriasis has completely disappeared."
"I always used to think it could have been alcohol to yeast, I have tried to cut out all different things, because I really didn't want to have to give up cheese. Eventually I stuck to the vegan diet and it did all go. But don't get me wrong, I'm completely vegetarian but every now and then I will have a little Pina Colada or a little slip up, I'm not orthodox."
Her vegan comfort meal of choice?
"I love vegan fajitas, made with quorn or something like that. I know it's super boring, but I love getting a big sweetcorn soup and throwing loads of chillies in it. All just random vegetables, I just love it, it's so filling."
On the best budget beauty buy
"I love the Simple Eye Make-up Remover Pads.I use them all the time. I have so much mascara to take off and I'm OCD about my eyelashes and it's really important to get them off properly. I use the eye make-up remover pads otherwise I wake up and look like a panda."
On her fail-safe beauty treatments
"Recently I've been contouring my nose a little bit, that's something I never thought I could do myself, I thought you literally had to be an influencer to do it. It's so easy and there are so many little tips on the internet. You literally just do a line either side of the bridge of your nose and a little bit at the bottom it just really defines your nose for you. I use the MAC contour palette and use one of the lightest shades and just a small amount with a small brush.
Another essential too, is always use powder. I find that if I don't have Laura Mercier Translucent Powder on I will just look like the moon! You've got to make sure you get it in the right spots."
On Law of Attraction
Georgia is a huge advocate for Law of Attraction and believes it's truly helped her attract the good things in her life.
"I believe that the universe works off of constant vibrations and I think that when you're giving off a vibration negativity, you're returned with more negativity and when you give off a vibration of positivity, more positive events happen in your life.
If you are patient and give it a really good chance, a few weeks, maybe even a month, you'll start to see things materialise in your life and with that faith you'll then be able to move forward and utilise the Law of Attraction but if you give up after two days because you didn't wake up with 100 quid on your face, it's not going to work!"
On life changing books
"For books, I think anyone who is looking to understand the Law of Attraction inside and out, definitely The Magic by Rhonda Byrne. Because you do a task a day for 28 days practicing gratitude and the Law of Attraction. It only takes ten minutes a day but it really does uplift you. It gives you such an air of excitement whilst you're reading it and by the end of it you'll look at the world in a different way if you stick to it. "
On getting the ultimate selfie
If you're measuring up your pictures to those of a celebrity or an influencer's, Georgia points out that they're only sharing their best shot from hundreds.
"First of all, I think when you look at someone's pictures and think, "oh my god, they look amazing there, when someone takes a picture of me I always look rubbish" but you probably don't realise that person has probably taken 80 pictures. They probably looked absolutely rubbish in 55 of them, this is how I live anyway, and in about 16 you look alright and then one where you look amazing and that's the one they use.
Also, other influencers, anyone else who's really well known for taking good pictures in your category, whether that's fashion or make-up, whatever you're trying to achieve, just save all of their pictures and copy them. You don't have to copy exactly what they're wearing, but copy the way they pose, copy where they are taking their content, just take all different ideas from everyone else, because at the end of the day, that's why they're influencers - to help other people learn and mimic what they're doing."
Quickfire round:
Show you're currently binging? Nelk on YouTube, it's a series of pranksters and it's something everyone will love.
Go-to cuppa? A turmeric latte with oat milk.
Go-to loungewear brand? Boux Avenue, 100%!
Favourite face mask? Kocostar sheet masks.
Go-to takeaway order? Definitely Thai.
Favourite candle? A vanilla Yankee Candle.
Shop Georgia's self-care favourites:
Just so you know, whilst we may receive a commission or other compensation from the links on this page, we never allow this to influence product selections
Georgia Harrison self-care favourites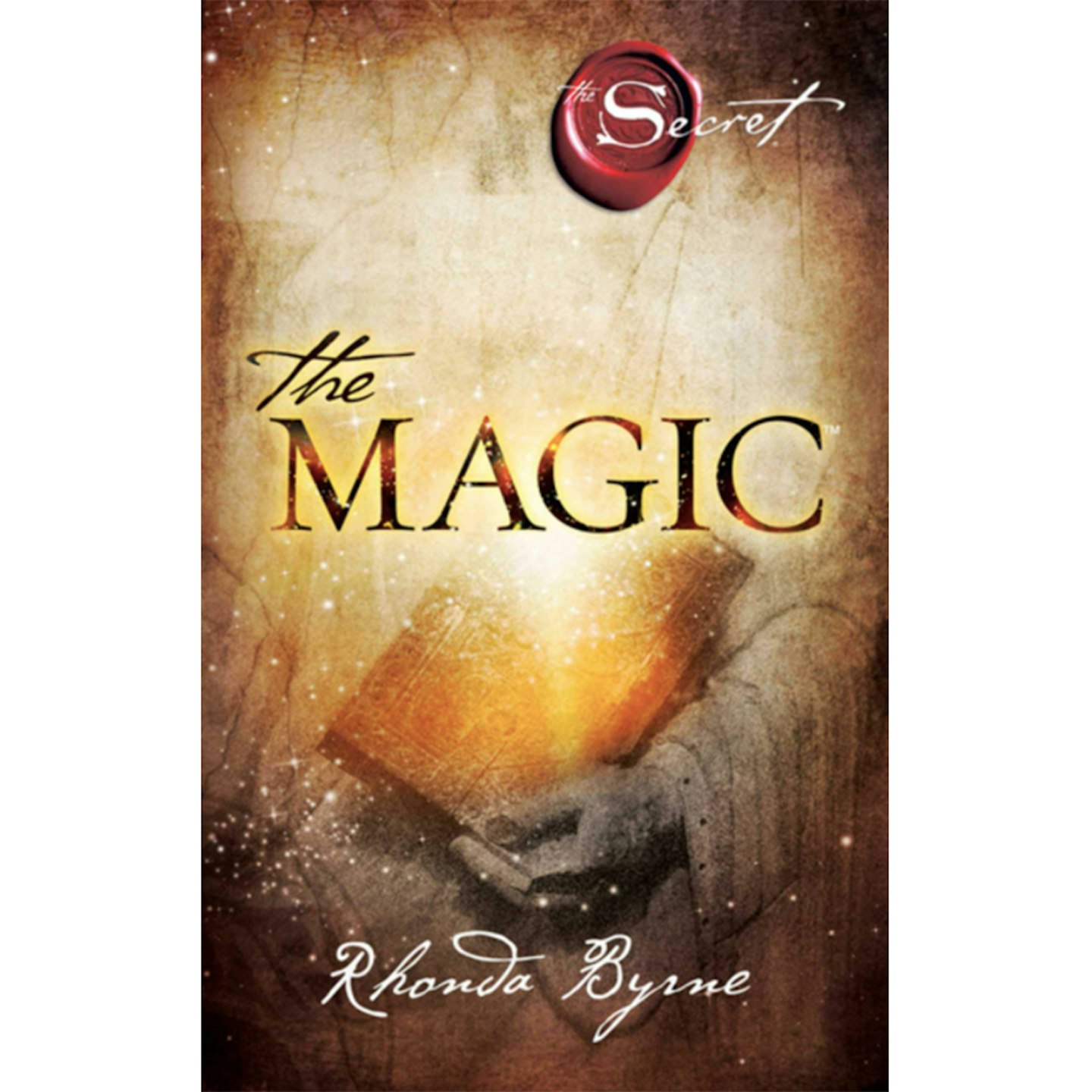 1 of 5
The Magic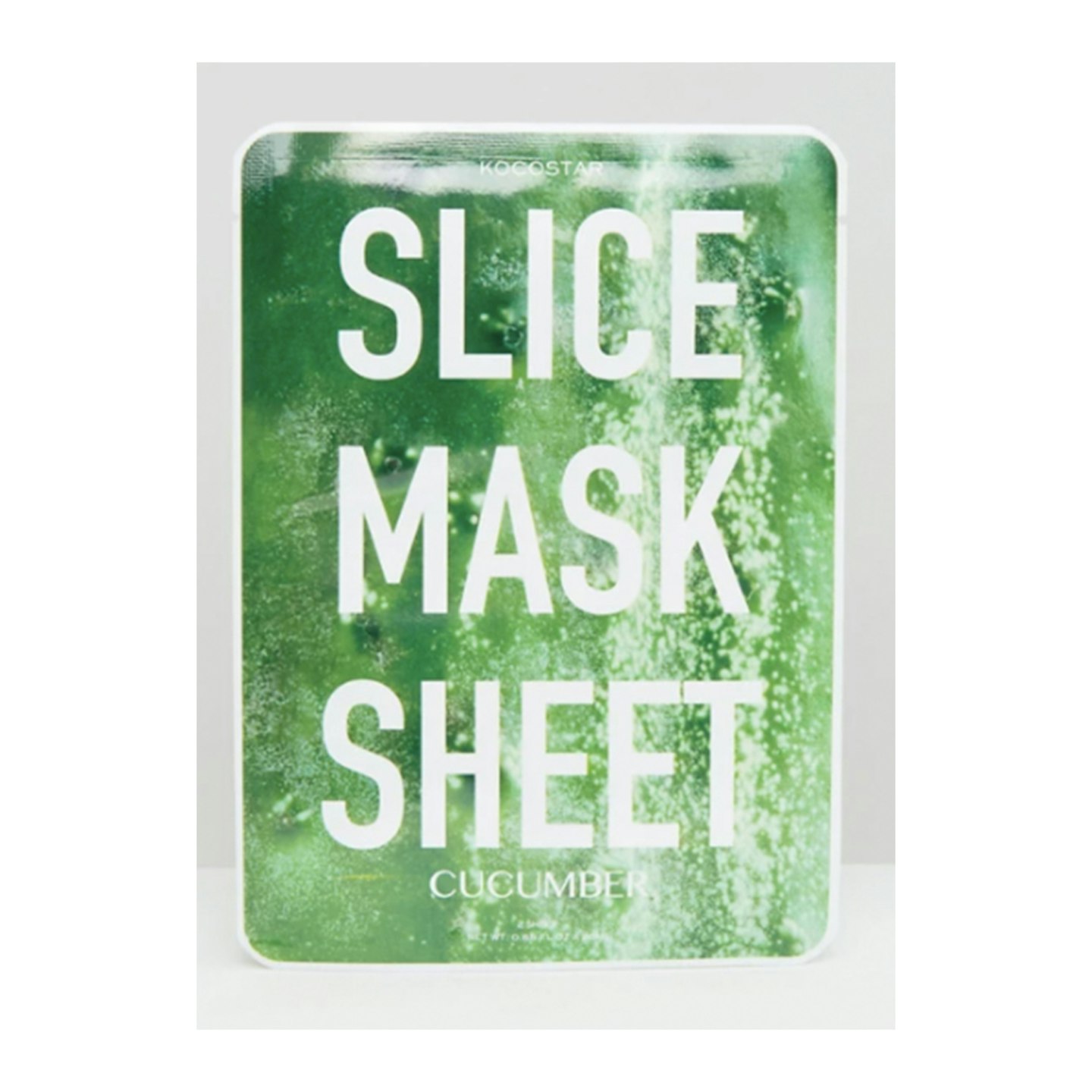 2 of 5
CREDIT: ASOS
Kocostar Slice Mask Sheet - Cucumber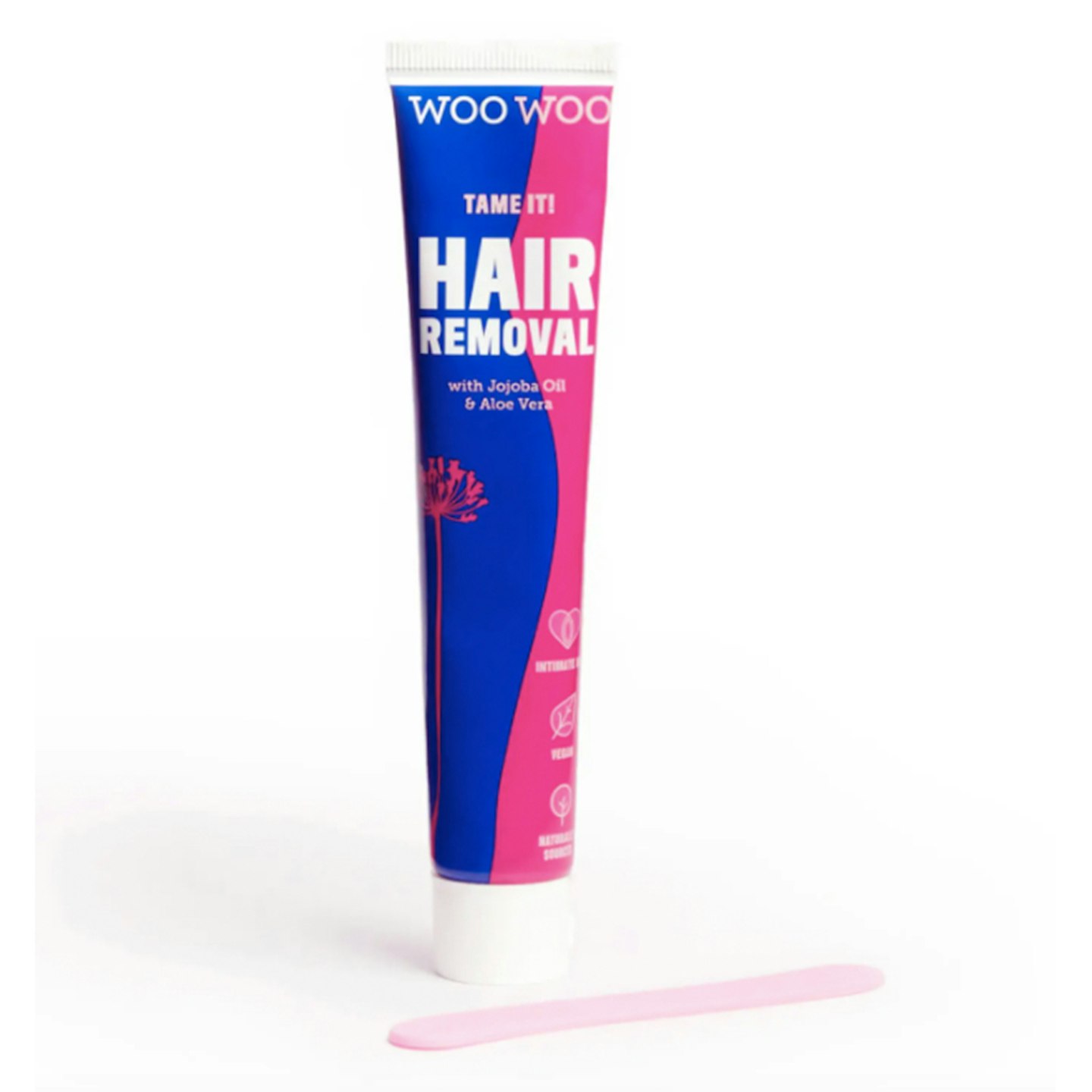 3 of 5
WooWoo Tame it! Hair Removal Cream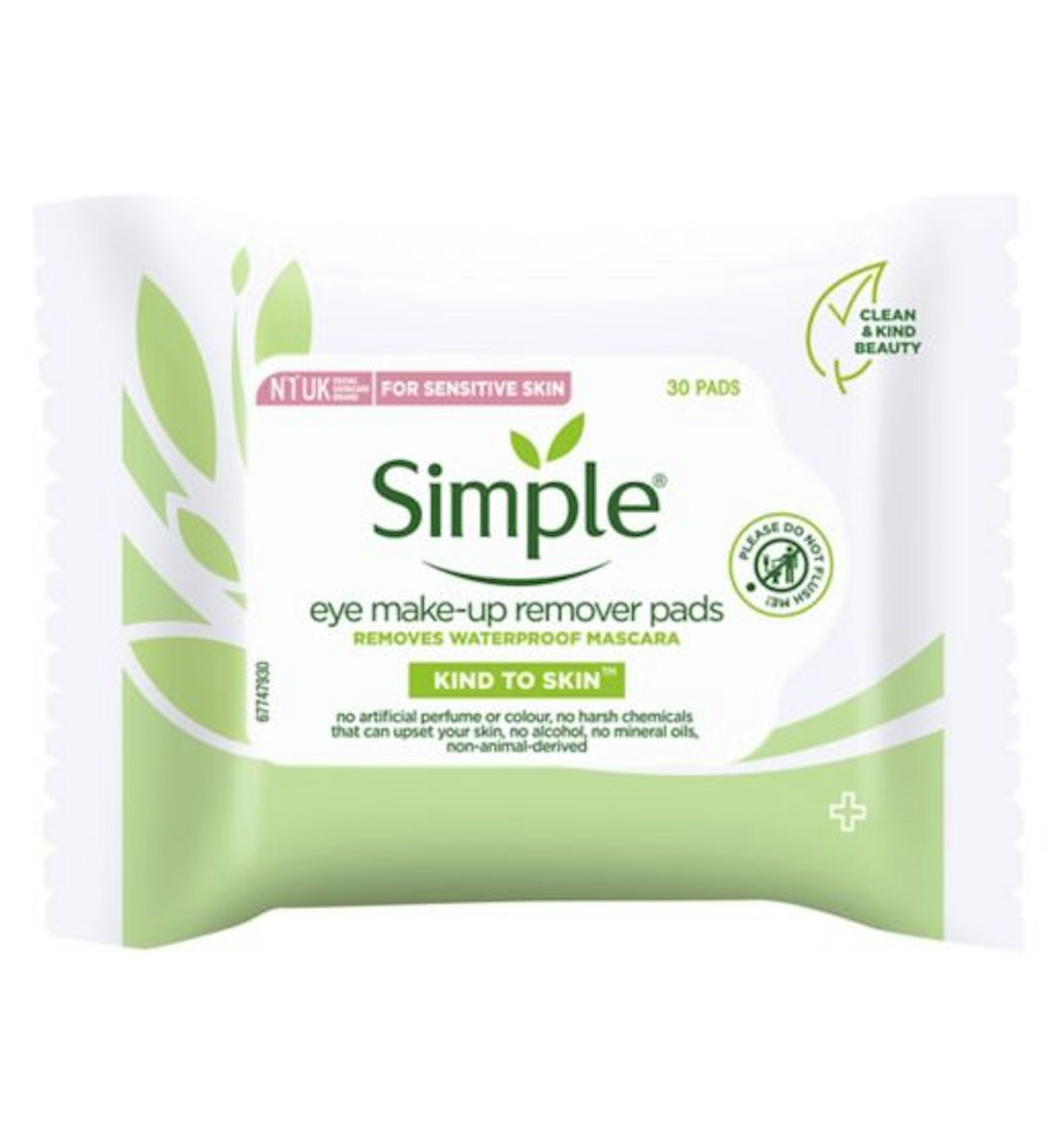 4 of 5
Simple Kind to Skin Eye Make-Up Remover Pads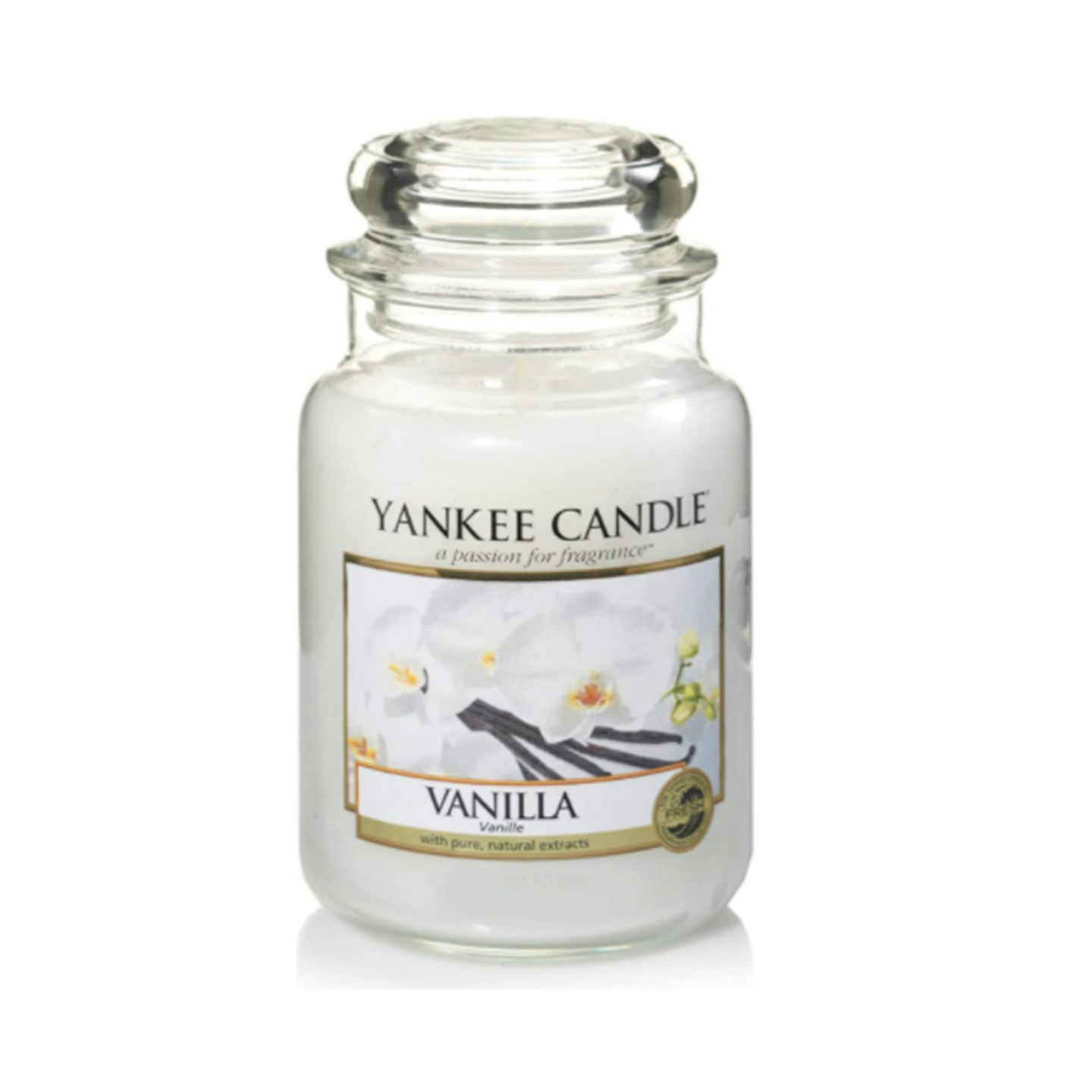 5 of 5
Yankee Candle Scented Candle in Vanilla
Now! More news!
Jess and Eve Gale talk self-care routines, fake tan and their £3 hack for clear skin
Naomi Genes talks motherhood, tan routines and how to get a babein' Instagram pic
Amelia Mist talks Made In Chelsea secrets, self-care and the £9 tool she uses for glowing skin
Non-rubbish ways to feel er, less rubbish
1) Start a new hobby: whether it's pottery or baking bread, now is the time to make the most of your free weekends and quiet evenings. Anything that gets us off our phone for a bit gets a yes from us.
2) Make your bed first thing: a tidy bedroom equals a tidy brain, people. It will take you less than a minute and will help you feel more... y'know, together.
3) Invest more in your friendships: the pandemic has meant we've felt more alone than ever before. Remember second and third-tier friends? Send WhatsApp messages, forward memes and even make their day with a thoughtful letterbox gift. Ah, we feel better already.