A lot of my teenage years were spent at make-up counters begging for some sort of miracle for my hormonal acne, slight rosacea and uneven tone.
Whenever I was asked about my foundationpreference, I always replied, "airbrushed!"
I've spent £5 on a foundation and I've also spent £50. I've tried Mac, I've tried Nars and I've tried Rimmel.
I spent the entirety of year 10 withMaybelline Dream Matte Mousse smushed into every nook and cranny of my face.
I've tried not wearing any, only for my colleagues to assume I am either a) poorly b) haven't slept properly since 2015 c) all of the above.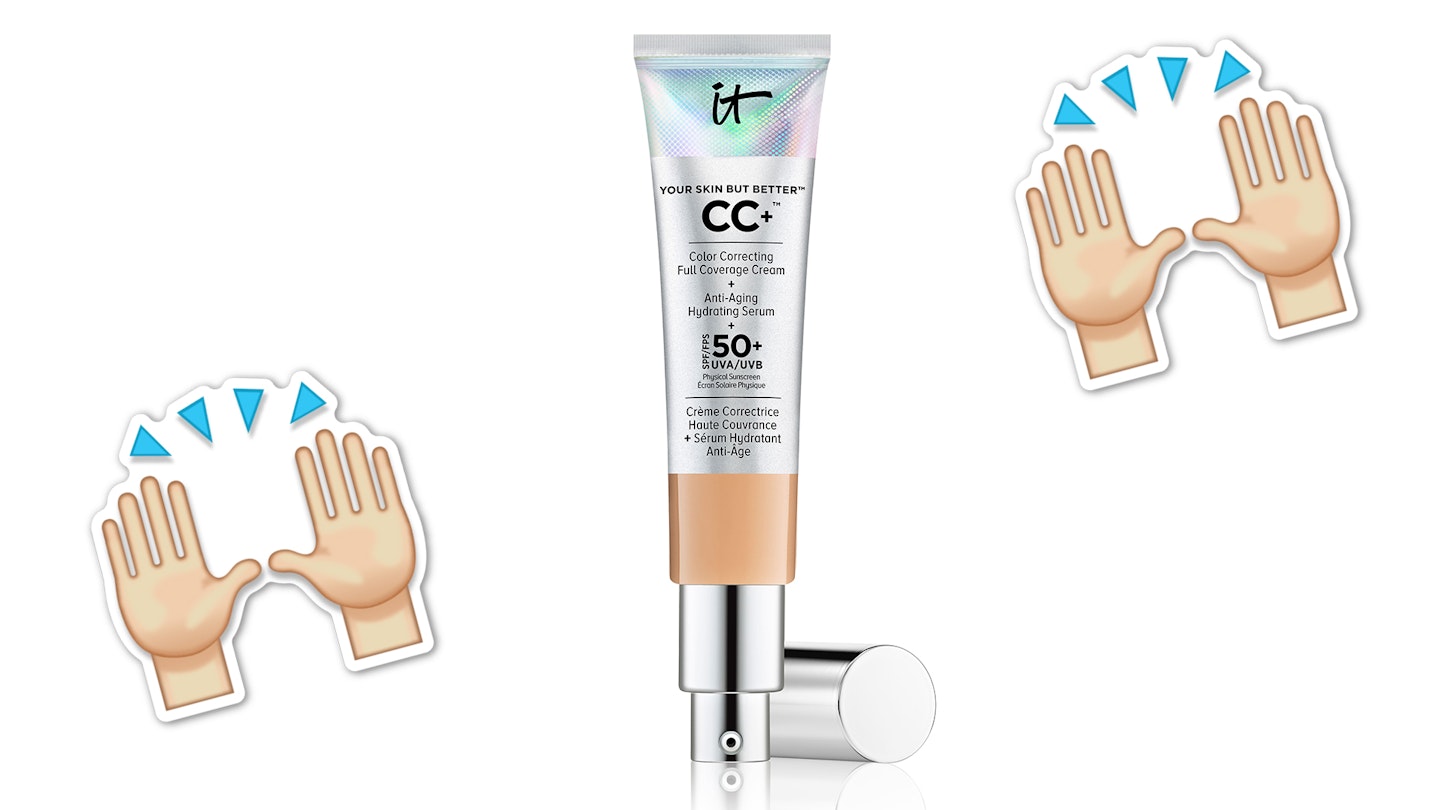 Last year, when I wasn't expecting it (like all really good things) I stumbled upon a foundation that would change my life.
Introducing the IT Cosmetics CC Cream, the product I would quite honestly shout on top of rooftops about.
Oh and don't be fooled by its modest 'cc cream' claims.
It delivers the same amount of coverage as a foundation, yet gives you the dewy, lit-within vibe all at the same time.
The type of dewy that normally takes a fancy Cotswold spa weekend and a hideous green juice to achieve.
It is bursting with hyaluronic acid (each particle of this stuff holds on to up to 1000 times its weight in water and keeps that on your skin) and is essentially a skincare and foundation hybrid.
It doesn't fall off by 11am. It melts into the skin seamlessly with a beauty blender. Ultimately, It doesn't make you look like you've dunked your head in beige.
Cake face? We don't know her.
CHECK OUT: Where to buy IT Cosmetics CC Cream
While we may receive commission for purchases made through our links, we never allow this to influence product selections.
IT Cosmetics CC Cream
1 of 1
CREDIT: Cult Beauty
IT Cosmetics Your Skin But Better CC+ Cream with SPF 50+
Now read on heatworld...
Now watch: Jack Fowler doesn't think he's husband material | Answers The Internet Live