Self-care will forever be our favourite hobby but we appreciate that recharging and putting yourself first looks different for everyone. Each week, we'll be asking the celeb lot to share their ideal self-care Sunday routines, the hard-working beauty products they recommend to their friends and which TV show they're currently binging…
This week it's all about Luba Mushtuk, one of the returning professional dancers starring on BBC1's Strictly Come Dancing.
As well as shimmying her way through the live shows and the must-see Strictly Come Dancing Live tour since 2018, Luba has won more than her fair share of dancing gongs, including being the four-time winner of the Italian Dance Championship and an Italian Open Latin Show Dance champion. She's also swiped second place in the European 10 Dance Championships and was a finalist at the Latin European Championships. Phew.
Luba chats exclusively to heat about ice baths, life-changing books and her recipe for homemade face masks...
On self-care routines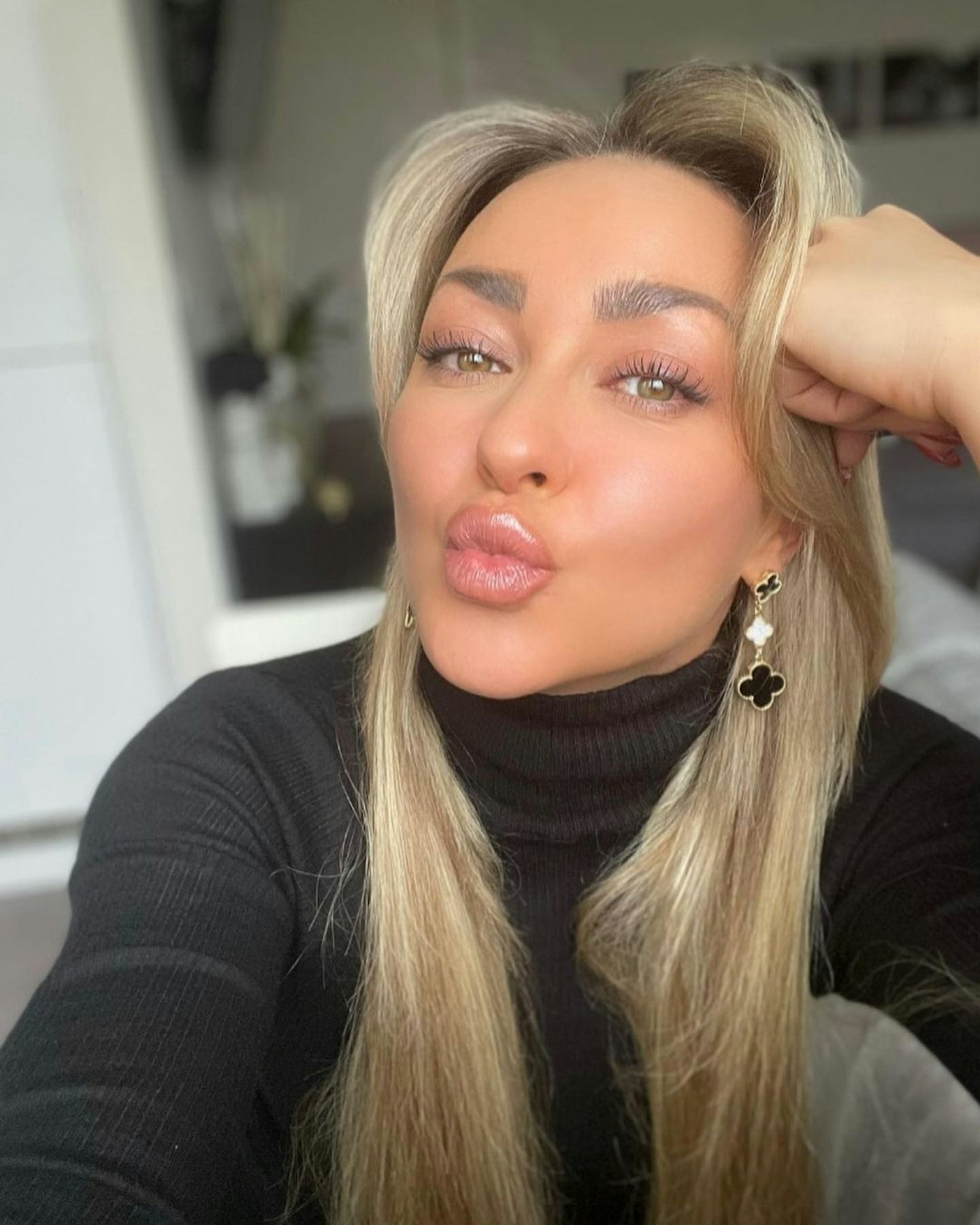 What does a typical self-care look like for the Strictly pro?
"On a day off I love to go to the sauna because it's really important in my routine, I swear by it. Usually, I do it twice a week because it's really good for your muscles and it's just a great detox. I actually did it this morning! I went to the gym and did that. The definitely a lot of masks on my face. Eyes, skin, hair mask... I'm always full of masks when I have a day off. I'm really precise in having a perfect manicure and perfect pedicure, so I always take a day to do all of those sorts of things.
"For the hair, I love the brand Oribe. I know it's not cheap but I truly do believe that they're really worth it. I love the Oribe Hair Alchemy Fortifying Treatment Serum. For face masks, I always try different ones, but I do love homemade stuff, like honey and salt for a scrub or a cucumber or avocado mask. I don't believe it has to be expensive to work."
On make-up for filming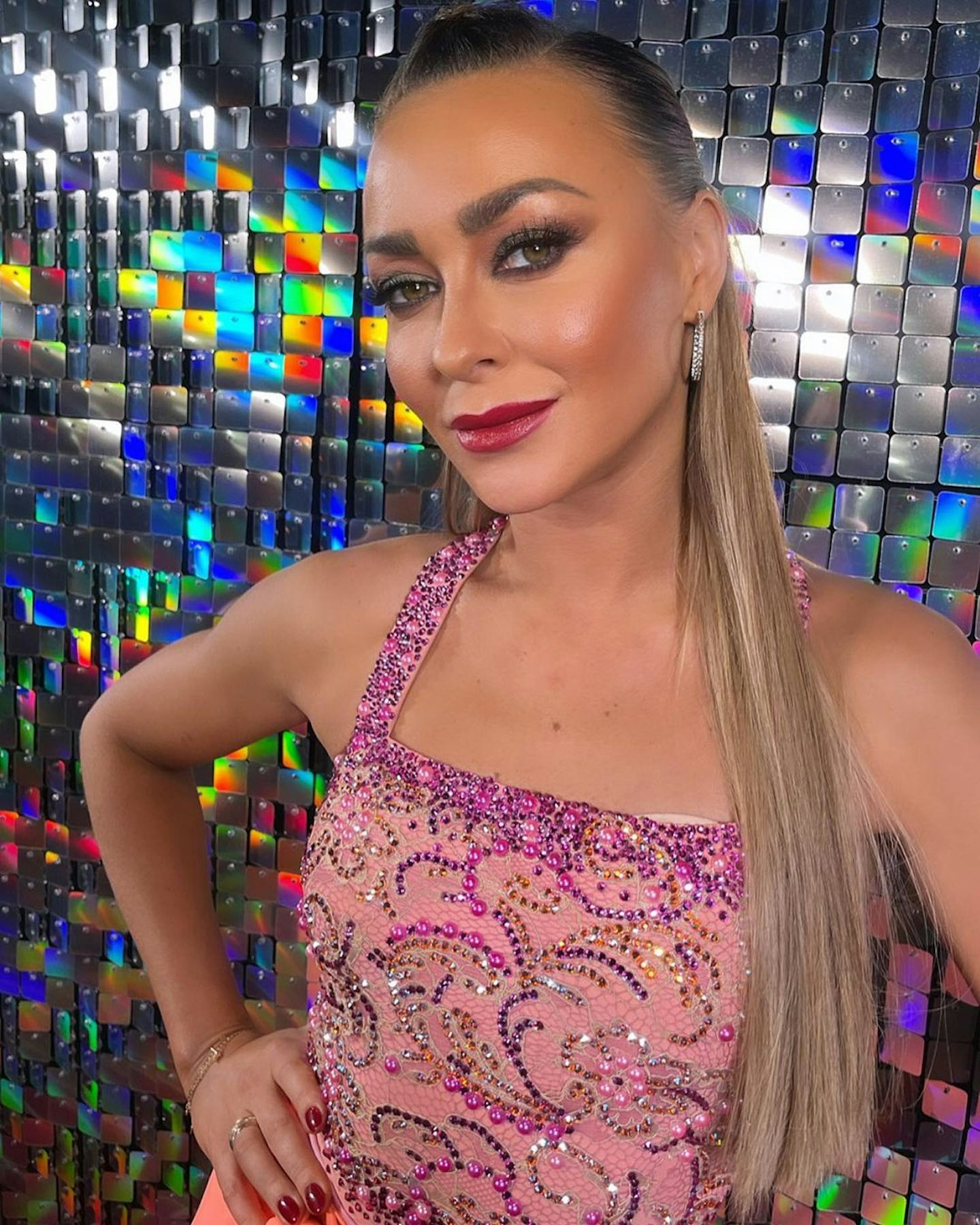 "I absolutely love the brand Iconic London. I also love the Armani Luminous Silk Foundation and I cannot believe without a Mac mascara - I think I've been using it for more than 10 years! If I don't have it and use a different mascara it just doesn't feel right, so definitely MAC mascara. Definitely the Armani Luminous Silk Concealer, that's two things that will be always in my bag.
"But then I still believe that your make-up will look good if your skin is looking good, so I'm all about taking care of the skin condition. For example, I did this beautiful treatment lately called micro-needling. It's like a facial but it rejuvenates all the cells and it's beautiful. So after that, even my makeup artist was like, 'What's going on with your skin?' so it's really important to prioritise skincare."
On ice baths
"I have to say my biggest beauty treatment is a sauna and a very cold pool. When I'm in London, I'm always going to this bath house where you go into the sauna, and then they have this two-degree cold pool and it's so amazing for the whole body. I think that is my biggest beauty secret.
"When I'm on tour, I always do an ice bath afterwards. I think the cold, cold water really helps with many, many things.
"We have a big bucket filled with water and ice, and you just step it and you try to stay there for four minutes. For the first minute, it's really sort of painful, but then it's kind of numb and you don't really feel it. But apparently, you need to be there for a minimum of four minutes. If not, it doesn't do the job it should."
On blonde hair routines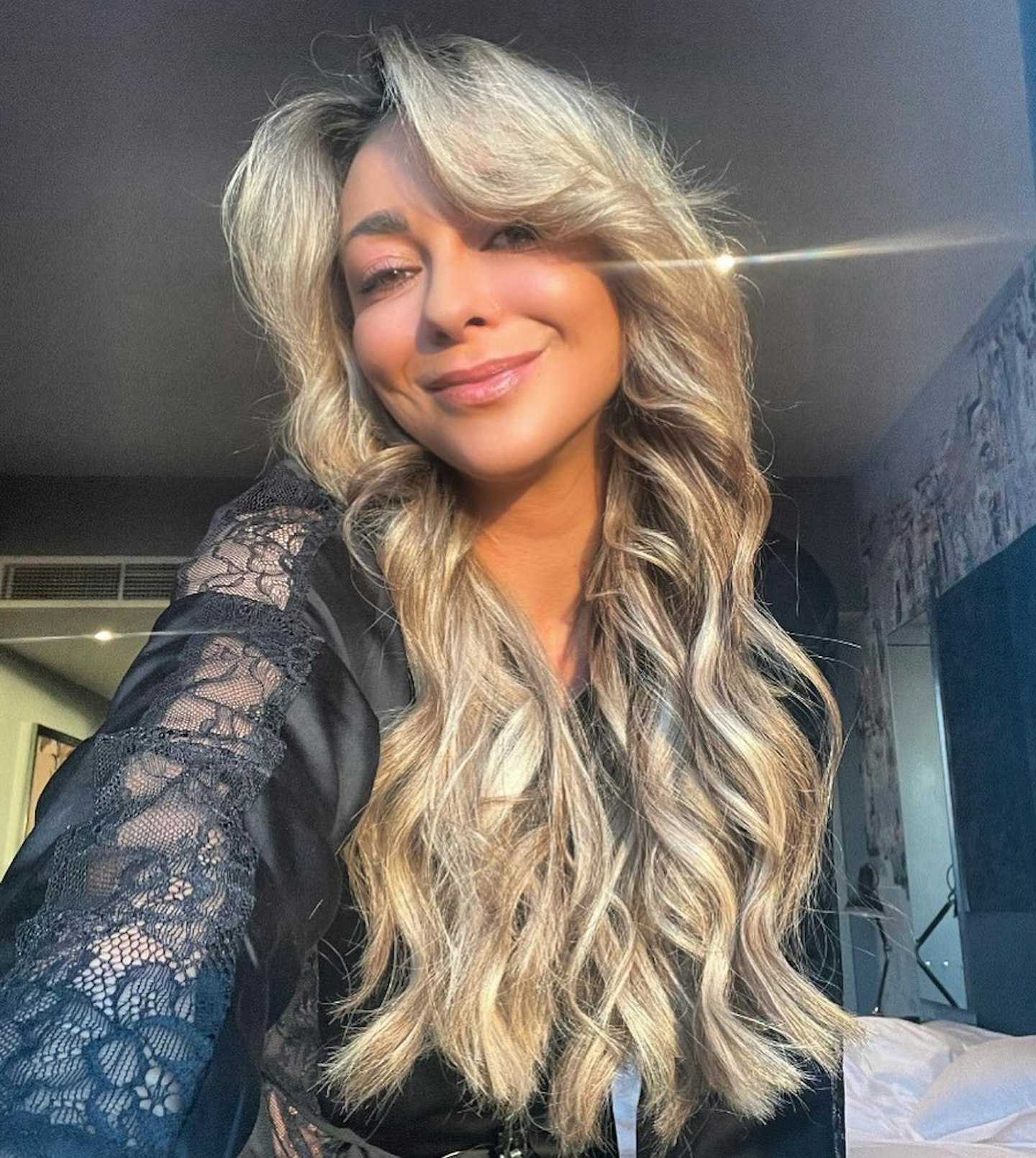 "Every two weeks I have a girl come in and help me see the colour because to be blonde is not easy at all. I remember when I had black hair, I just used a blue shampoo that you put on your hair [and it makes it] super shiny
"I take really good care of my hair. Every two weeks I have a girl come and tone the colour because being blonde is not easy at all. I remember when I had black hair, I just used a blue shampoo that you'd put on and it would make your hair super shiny and I never would colour it because my hair is super dark.
"Now every two weeks I have it toned, I have a mask, I do a lot of things and I usually prefer to do it professionally and not myself. I had this experience where I was blonde and I used a green colour mask and my just turned green - that was a disaster! I was very young and now I just leave it to the professionals."
On wellness habits
What are the little things Luba does each day to ensure she feels her best?
"I do love running. I obviously always exercise every day no matter where I am, or what I do, even if I'm on vacation, I still go for a run and do my exercise. Coffee every day, definitely coffee. Every morning I do a face mask, that's for sure. It's my friend who hooked me on them because she does this everyday mask challenge and I started with her and then have just continued, so every morning I use a mask. Every day I have an ice bath as well."
On life-changing books
"I'm actually reading this book, which I'm halfway through, called Untamed by Glennon Doyle. It's a great book. It's a really easy read because sometimes I read it in Italian, sometimes in Russian, and this is my first serious book in English and it's such an easy read. It's very optimistic about life and about choices we make and about situations that might be happening in everybody's life. You can really connect to the book and it's beautiful.
On great advice
"Turn pain into power," says Luba, "that's the advice that I have given to myself for many, many years now!"
Quickfire round:
What show are you currently watching?  I've started watching Wednesday on Netflix. I watched three episodes and it's not the usual sort of series that I go for, but I'm really really enjoying it.
How do you like your cuppa? A black Americano with a double shot.
Go-to loungewear brand? I will wear it at home, but never if I'm going out or going somewhere. I always have my boots and dress well. Because I think if you dress well, you feel well.
Favourite face mask? A beautiful sheet mask, they have these jelly ones that I adore. You put it on and it goes around behind your ears, so you can actually do things around the house whilst wearing one.
Go-to takeaway order? I love cooking so it's really rare that I'll get a takeaway, but if I need to choose it will be Mildred's. I love Mildred's because they have so many healthy options.
Favourite candle?  My favourite candle is a Louis Vuitton candle that they stopped doing. I gave it as a present to someone and then I went to her house, the whole house smelled so good from this candle; it was such a beautiful smell. I went to buy it again and it doesn't exist anymore. I was so upset with them.