MAC foundations are legendary. They're probably the first grown-up foundation you saved up for (after maturing from Maybelline Dream Matte Mousse, ofc) and MAC Studio Fix is still a make-up artist-approved favourite today.
In fact, plenty of the celeb lot including Saffron Barker, Shaughna Phillips and Yasmin Oukhellou have all previously told heat they s_wear_ by the age-old formula.
Now, the OG has finally had a glow-up with MAC launching its lighter, dewier twin - the Radiant Serum-Powered Foundation. Retailing at £39, the foundation promises to 'fuse the science of skincare with the power of make-up.' Oo-er.
The 80% serum base combines a generous 33(THIRTY THREE!) skincare ingredients including a 10% hyaluronic acid solution. There are 56 shades that cater to different undertones and the formula is oil-free, making it a great option for acne-prone skin.
Mighty, MIGHTY claims wouldn't you agree? But is it actually any good? I took one for the team and put the new launch through its paces...
My honest thoughts...
I am very fussy with foundation and only a few of them have passed my ridiculously high standards. I have combination skin, so I need my foundation to not slip off my oily T-Zone, but equally, not to look cakey around my cheeks and nose. Oh, and makes me glow like Gigi Hadid on her way back from a Cotswolds wellness retreat. I don't ask a lot, hey!
I am also someone who does like a bit of coverage and absolutely does not relate to the 'I'm just wearing a bit of tinted moisturiser!' army.
I tried the shade NW20 and on reflection, it was a teeny bit too warm for me, but I do normally have a face fake tanner on the go, so actually, maybe it's worked out for the best.
Even though the formula is literally 80% serum - I loved how the foundation is definitely still medium coverage. It feels really lightweight on the skin, yet has enough buildable coverage that almost covers my acne scarring. Witchcraft.
I loved the grown-up lit-within finish it gave my skin without looking like an IRL mirrorball and it quickly evened out my complexion, whilst blurring all my pores. Did someone say, staple everyday foundation?
My favourite part? My foundation was still intact even after a long day of running for the bus and pretending to be busy in London. No oxidising, no patches and absolutely no cakiness. Honestly, it still looked babein' 12 hours later, which never happens and I'm impressed!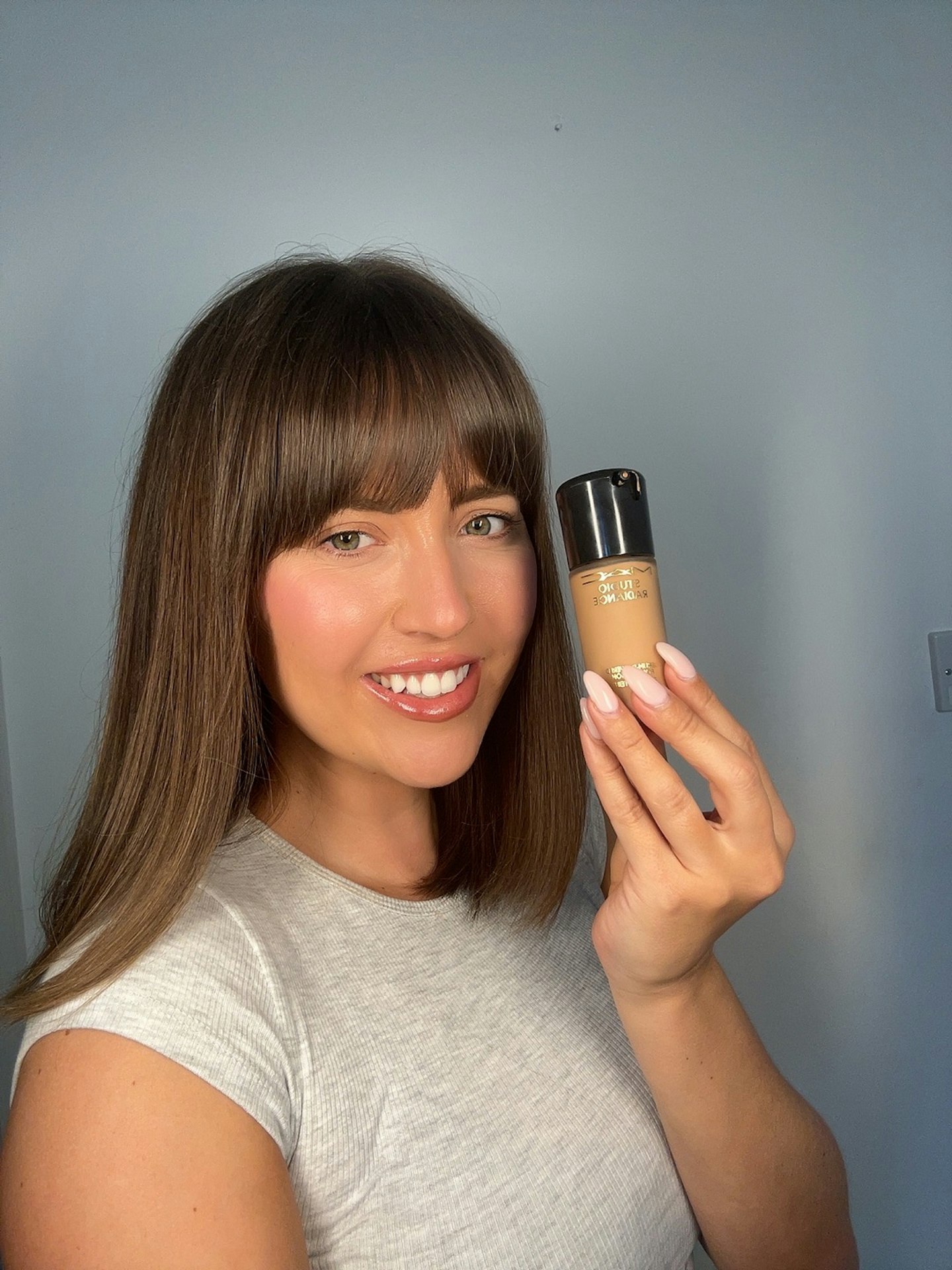 What I loved:
It's gorgeously dewy, whilst still giving ample coverage. If you prefer a lighter finish you could just use less product or make your bottle last forever by adding a tiny bit to your moisturiser. I wish I could be you.
It's also just the perfect everyday foundation. A true allrounder if you will. Whether you're doing your ASOS returns or meeting your pals after work for a well-deserved Aperol Spritz, this trusty new launch will ensure you look gleamy, radiant and put together.
What could be better
I personally felt like I needed around four to five pumps to feel like I had enough coverage, but the fact it's buildable is great for those who don't want to look like a TOWIE season one extra (I joke!)
The foundation also only claims to last 12 hours as opposed to the OG Studio Fix promise of 24, but honestly, who's out of the house for more than 12 hours? When there are sheet masks and sleeping to contend with? Behave.