When it comes to our brow wish list, microblading is up there, as we can't think of anything better than having a low maintenance brow routine so we can have an extra half an hour in bed.
We're tired, alright.
However, the microblading healing process can be a minefield, especially as the process is a form of cosmetic tattooing (and pretty costly, though worth it) so it's important to understand how to look after them. Here's everything you need to know...
What is microblading?
Microblading is a form of cosmetic tattooing that fills in your eyebrows. It's meant to make your eyebrows look fuller and thicker. It's risen in popularity over the years as the want for thick and fluffy brows has taken over from the thin and overplucked trend of the noughties and nineties.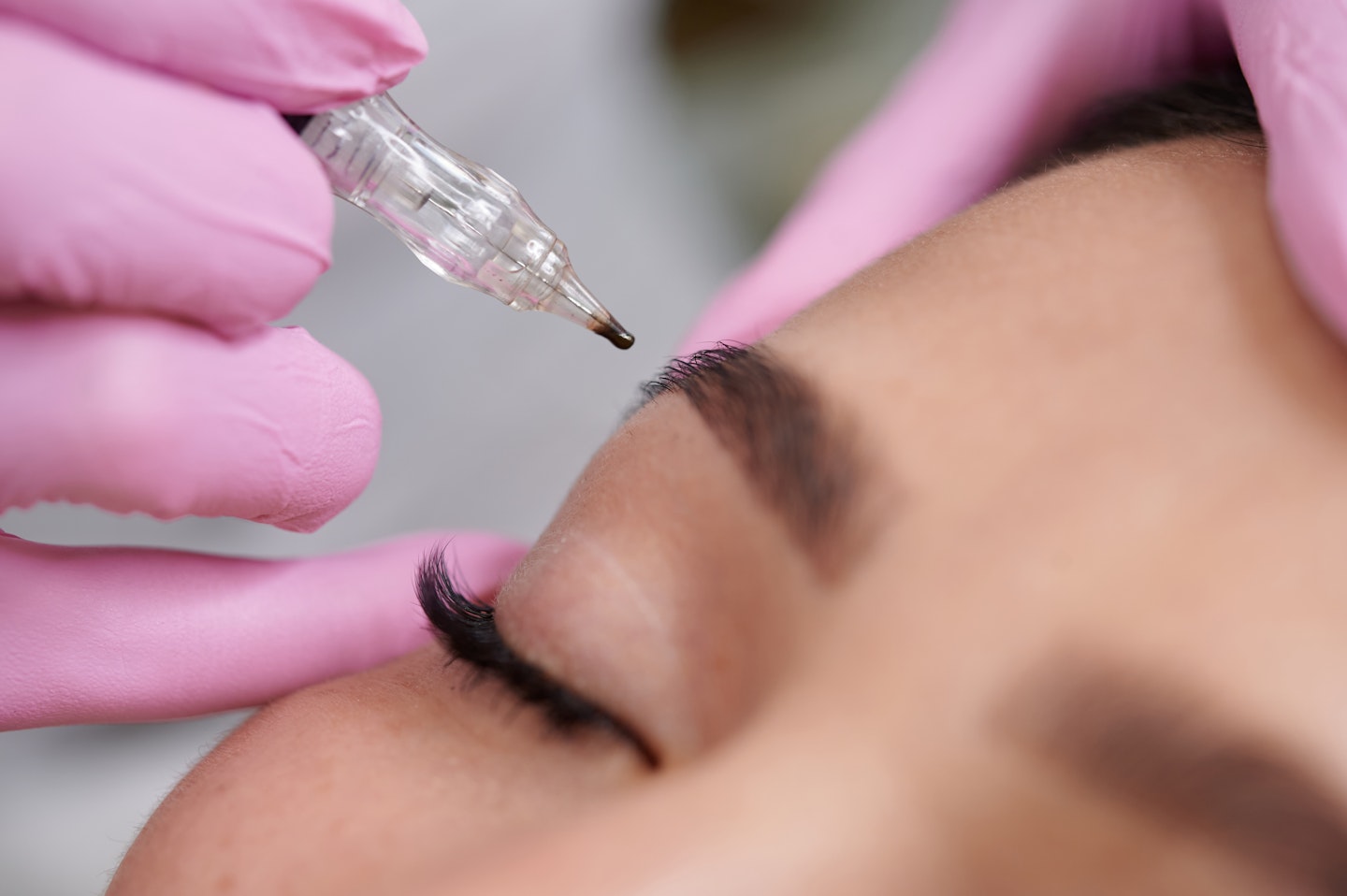 How long is the microblading healing process?
After your session, you should be headed in 25-30 days.
What can you do to help the microblading healing process?
On day one, your eyebrows will look very bold and full and the colour may look extremely dark, but keep in mind that it'll eventually fade. After one month, your skin will be completely healed and you'll be able to have a follow-up appointment.
Be patient!
You can also:
Avoid the area getting wet
Don't wear make-up for at least a week
Don't pick at or itch your eyebrow area
Avoid saunas, swimming, and excessive sweating until the area is completely healed and you have a follow-up appointment
How long does it take microblading scabs to disappear?
Microblading scabbing is part and parcel of the process, but it should only last 5-7 days. Make sure you don't pick your scabs, because it may result in a loss of pigment than would have to be reapplied.
When can I wash my eyebrows after microblading?
For about 2 to 10 days following your microblading appointment, make sure to wash your eyebrows gently (patting, not rubbing) each morning and night with water and an antibacterial soap.