When it comes to designer dupes, it's safe to say that there's no holding back anymore. With more and more brands jumping on the dupe bandwagon, saving money on designer items has truly never been easier. What's next, you ask? Well, only a £15 boohoo version of the £425 Diesel 1DR bag (yes, really).
The Diesel 1DR bag (originally a whopping £425) has been making waves on TikTok for being the next Gen-Z grunge accessory of choice. It's also been seen on the likes of Kylie Jenner and Miley Cyrus, confirming its A-list status. And, if you're not willing to spend hundreds of pounds on one little (albeit gorgeous) designer handbag, we've found the best Diesel bag dupes to see you through.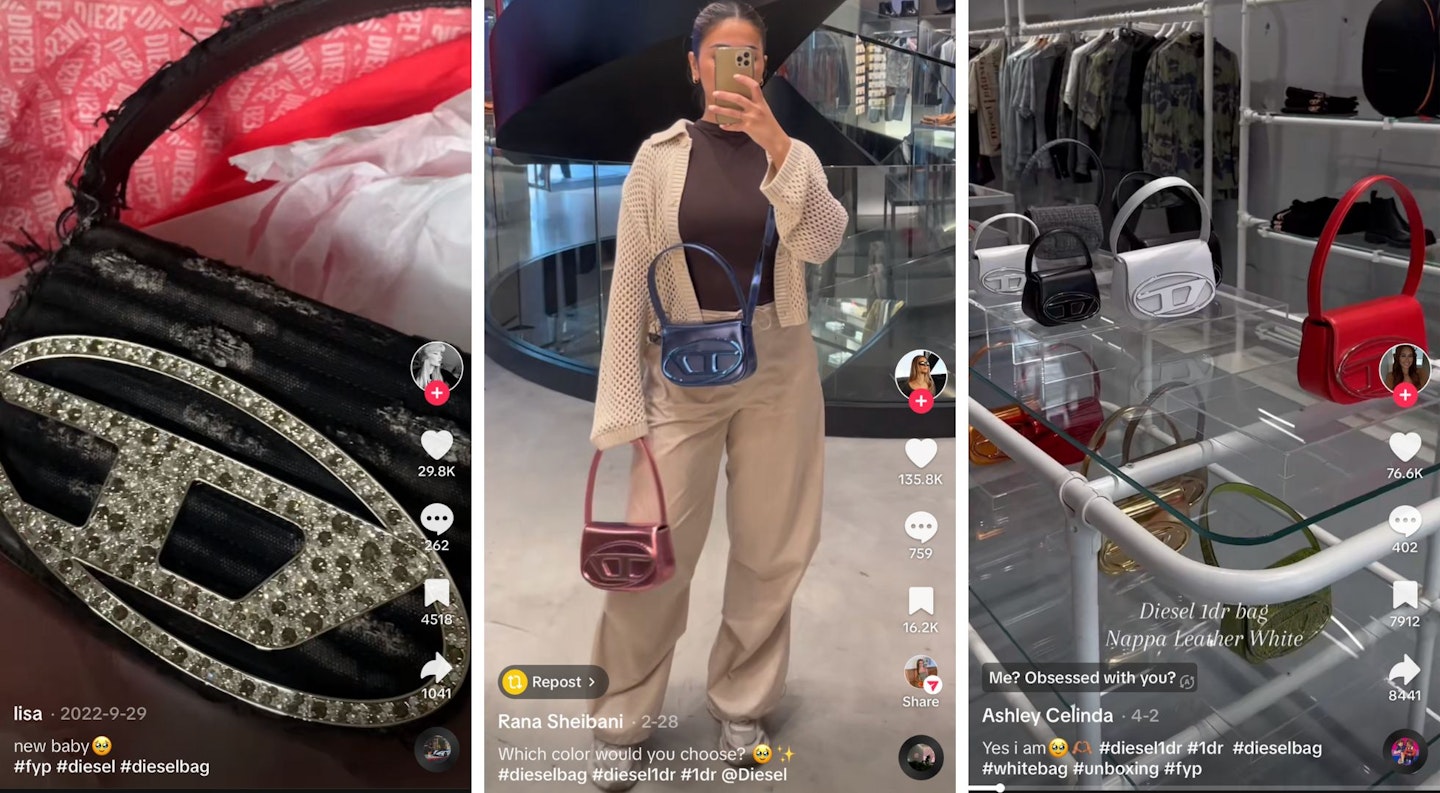 Luckily, high street brands are flocking to create dupes that rival the designer, the most uncanny of the bunch being boohoo's £15 Oval Detail Metallic Cross Body Bag which emulates the iconic logo and shape, and is available in both metallic and pink. Not your cup of tea? We've found even more options on ASOS, Etsy and more, so keep scrolling to shop the best Diesel bag dupes on the market.
SHOP: Diesel bag dupes
Description
Metallic, affordable and simply an A-MAZING alternative to the Diesel bag, this boohoo Oval Detail
Description
Want to keep it classic? This simple black ASOS DESIGN Shoulder Bag has the iconic metal circle of
Description
If the denim version of the Diesel 1DR bag is what you're looking for, then you need to head to
Description
One way to up your Diesel 1DR dupe game even more is to obviously invest in the pink metallic
Description
This Gold Printed Detail Shaped Shoulder Bag from Ego blends both the metallic and denim fabrics
Caitlin Casey is a Senior Beauty & Fashion Products Writer for heat, Closer, and Grazia. She covers shopping, women's lifestyle, popular culture as well as all things trending.