Christmas is without a doubt our favourite time of the year.
Festive films are on the TV, we're eating and drinking waaaay too much and honestly, it's the time that just screams cosy vibes.
You can stay in your pyjamas or loungewear clothes and no one is going to say anything because, well, it's CHRISTMAS.
And there's nothing better than waking up on Christmas morning wearing your matching PJs and feeling cute AF (even if you are extremely hungover).
So we thought now is as good a time as ever to get prepared for the festivities, and have a look at the best Christmas pyjamas and loungewear so you can wear them throughout the holidays.
OR you can be extra nice and even treat your mum, BFF or a loved one to some pyjamas this Christmas... Here are the best outfits you're going to want to wear for Christmas.
Check out: the best Christmas pyjamas and loungewear sets
Just so you know, whilst we may receive a commission or other compensation from the links on this page, we never allow this to influence product selections
Christmas pyjamas and loungewear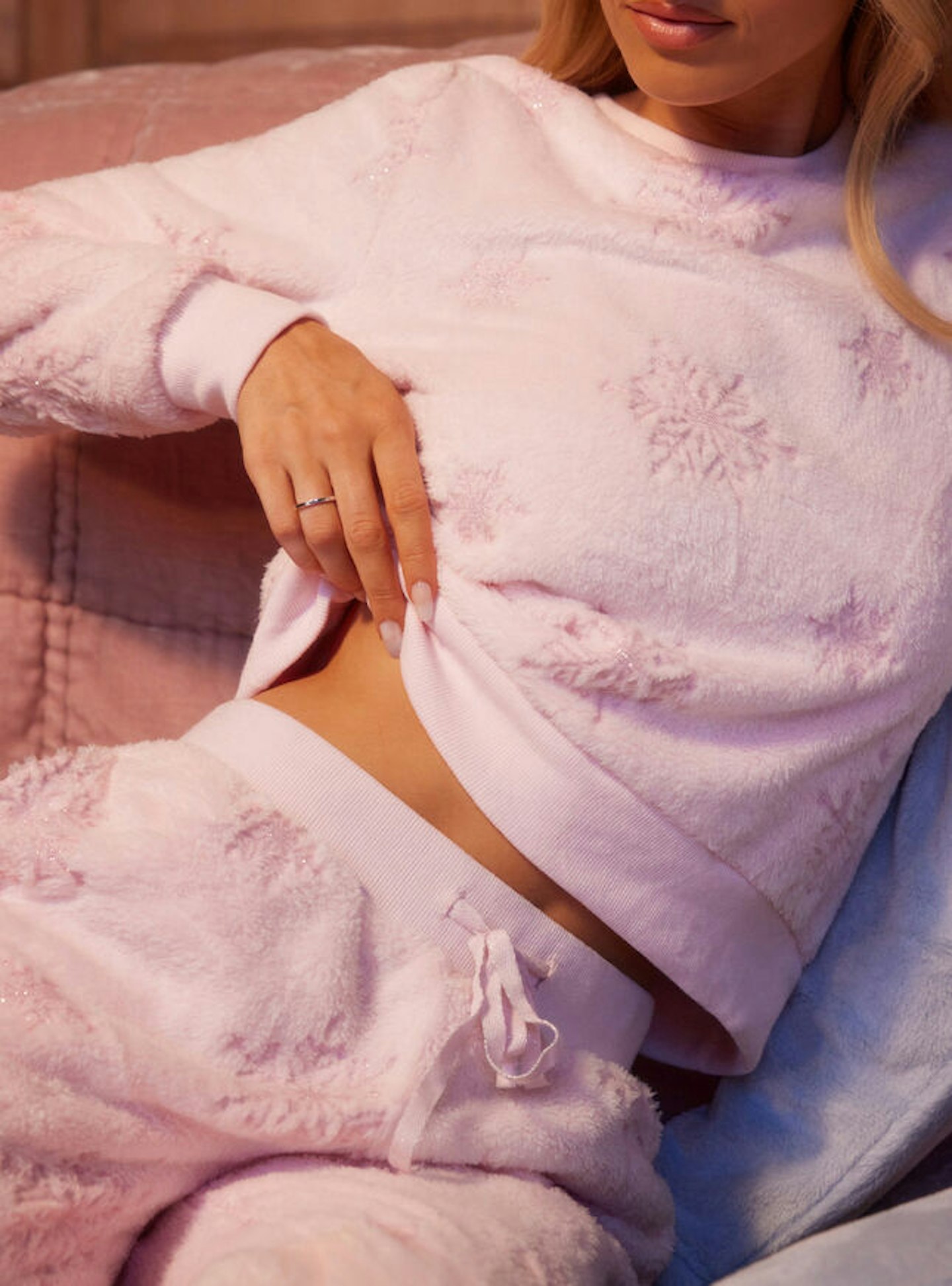 1 of 14
CREDIT: Boux Avenue
Boux Avenue Snowflake set
This pink snowflake top and jogger set is a winter essential as it doubles as both loungewear and nightwear. Perfect for feeling cosy snuggled on the sofa with a hot choc.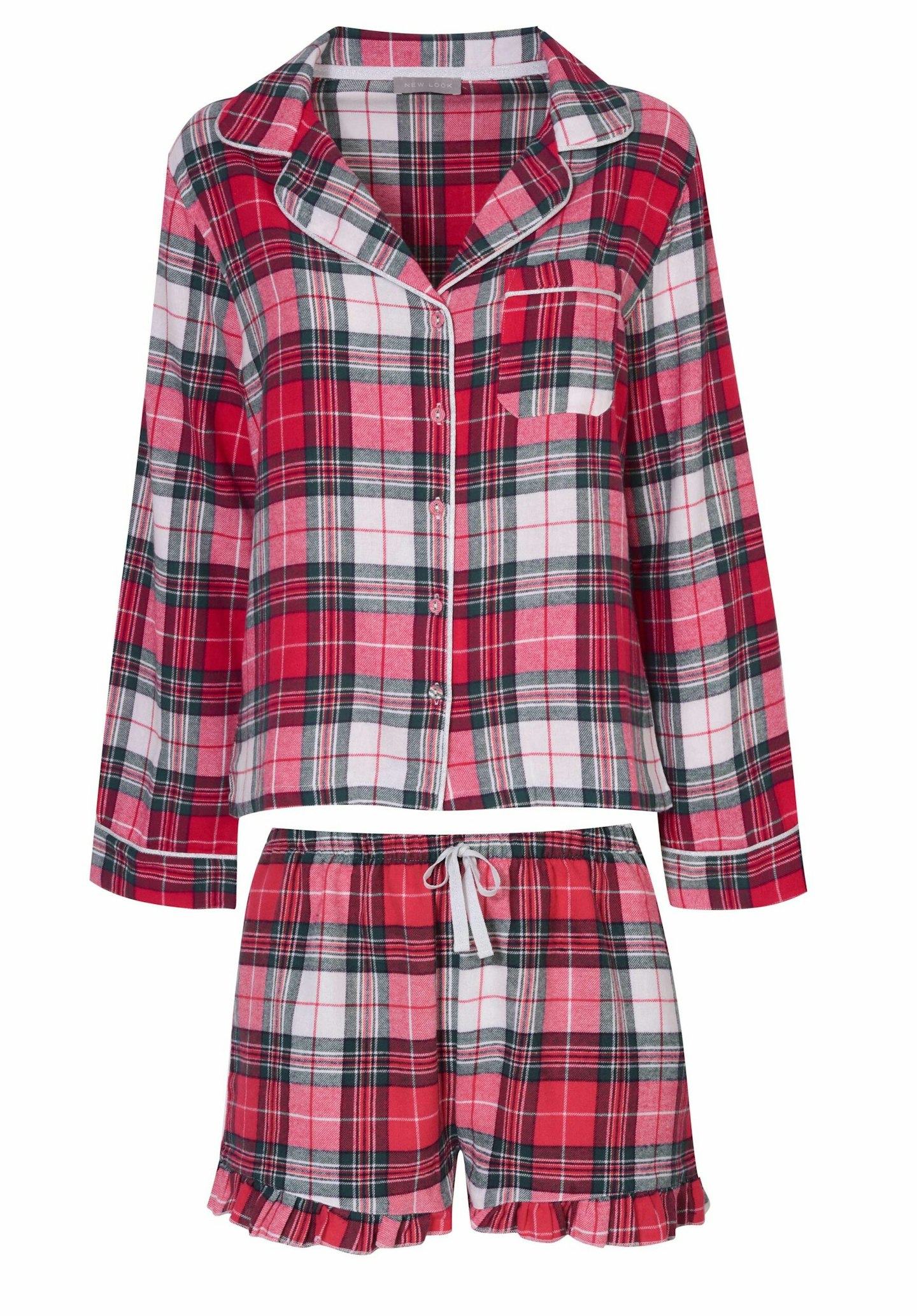 2 of 14
CREDIT: New Look
New Look flannel set
Flannel Pj's scream Christmas and this cute matching set from New Look is the perfect Christmas morning fit.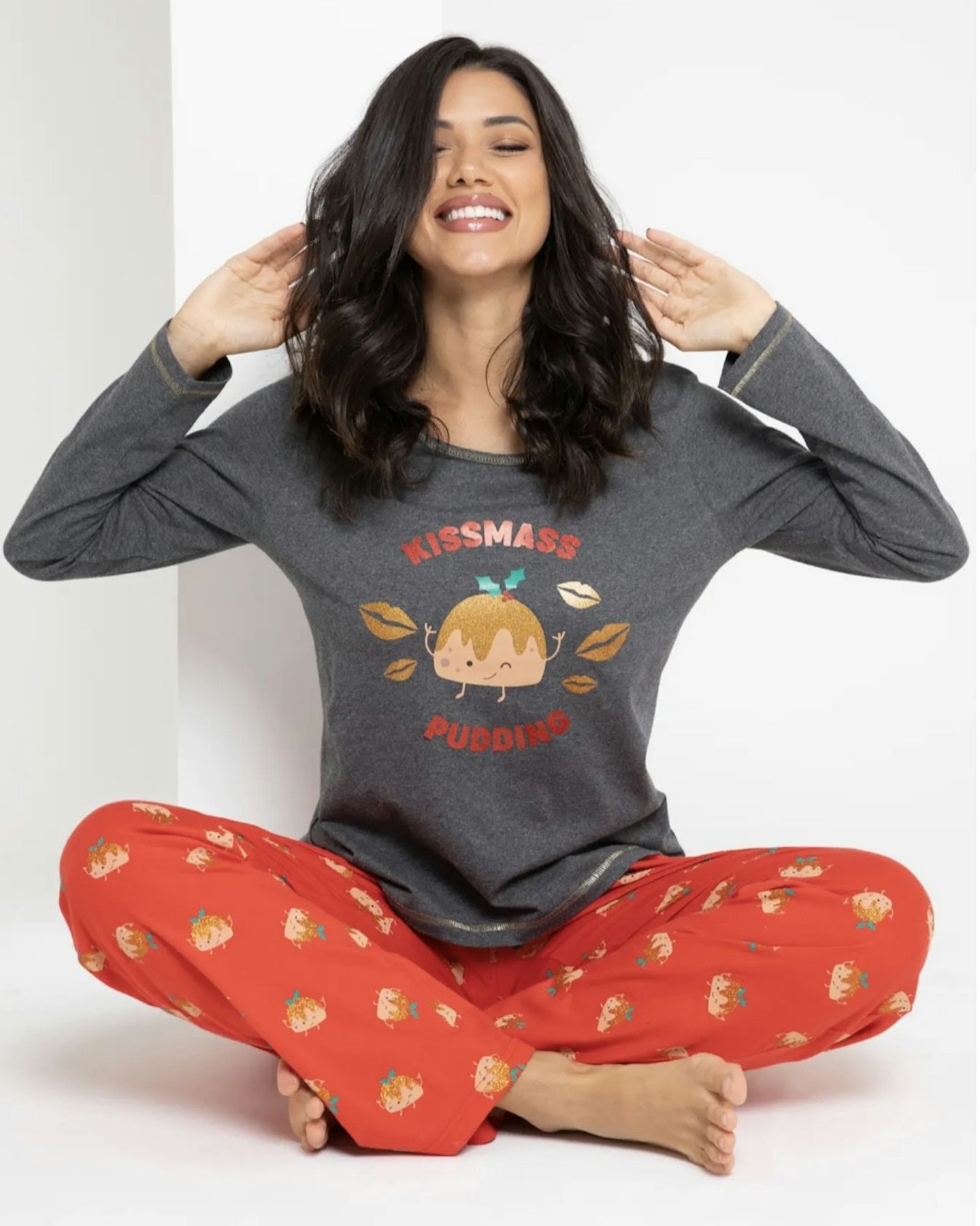 3 of 14
CREDIT: Pour Moi
Pour Moi Kissmass Pudding Pyjama Set
If you can't get away with a cheesy pyjama quote at Christmas, when can you? These Christmas pudding pyjama's are too adorable not to add to your winter Pj collection this year.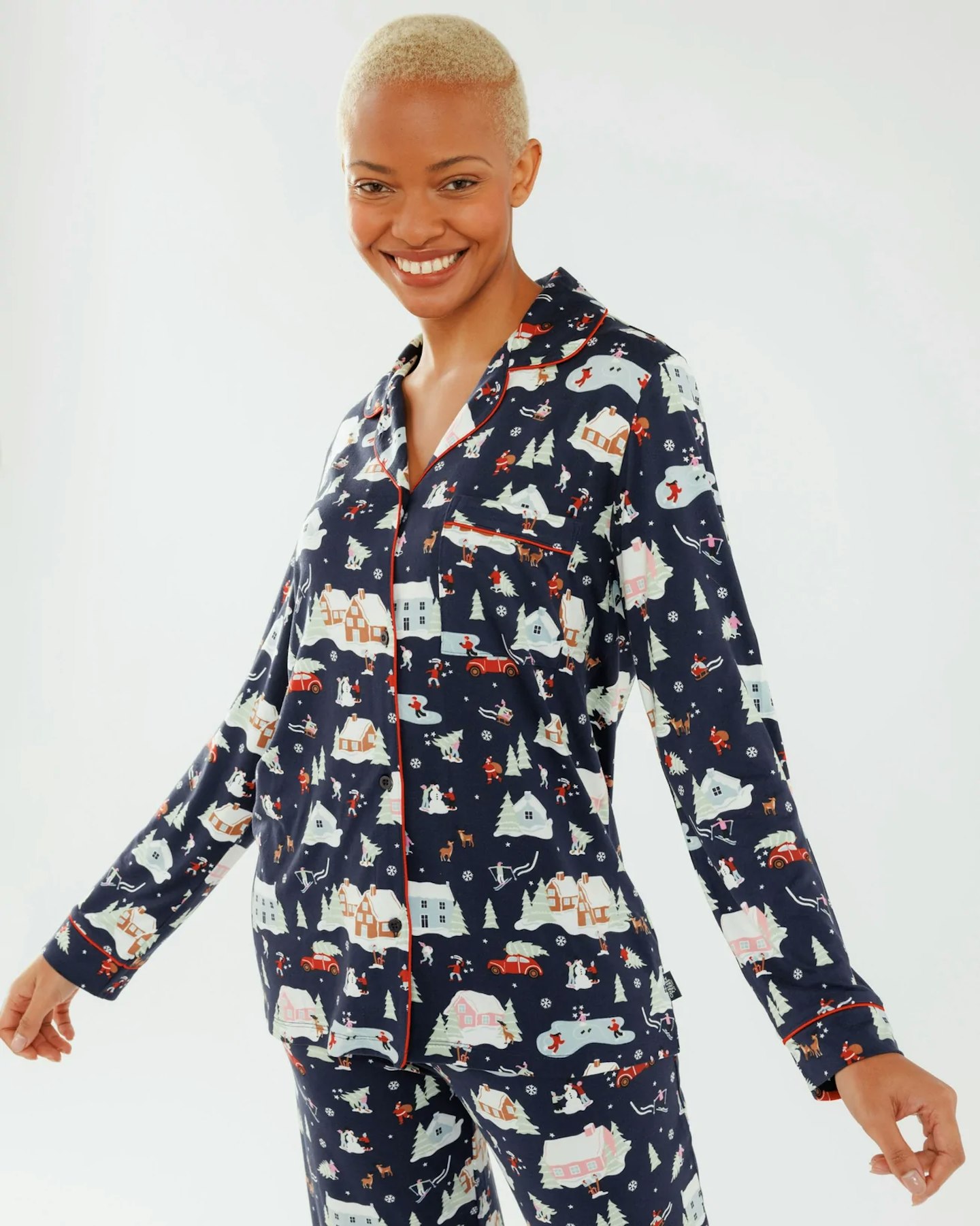 4 of 14
CREDIT: Chelsea Peers
Chelsea Peers Festive Town Pyjamas
These pyjamas from Chelsea Peers have everything festive going on- Christmas trees, snowmen AND santa, what more could we want? You can also get the whole family involved as they are available in sizes for everyone.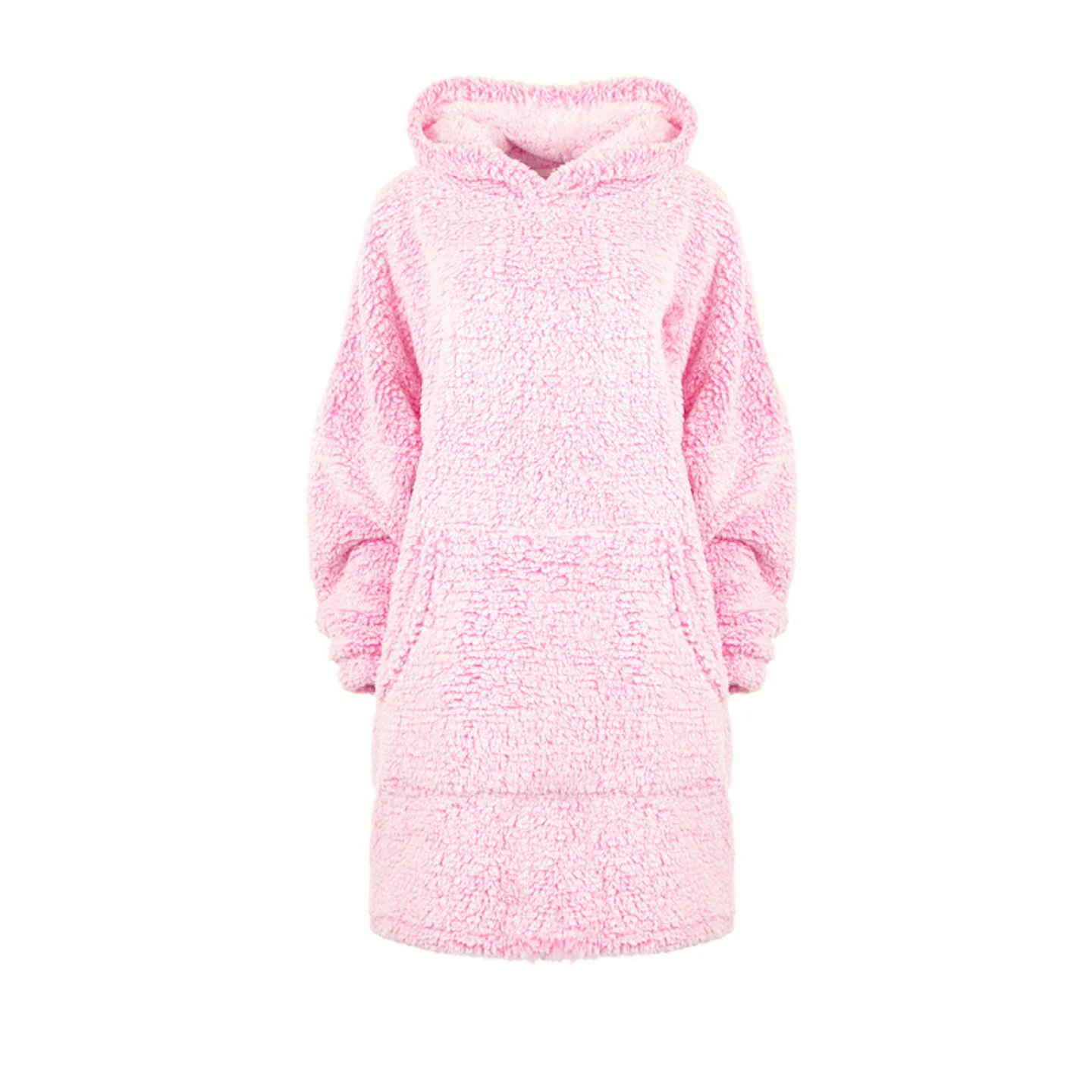 5 of 14
CREDIT: Bedroom Athletics
Bedroom Athletics Sherpa Hoodie
Just looking at this hoodie makes us feel cosy, so imagine cosying up in this on a cold winters day.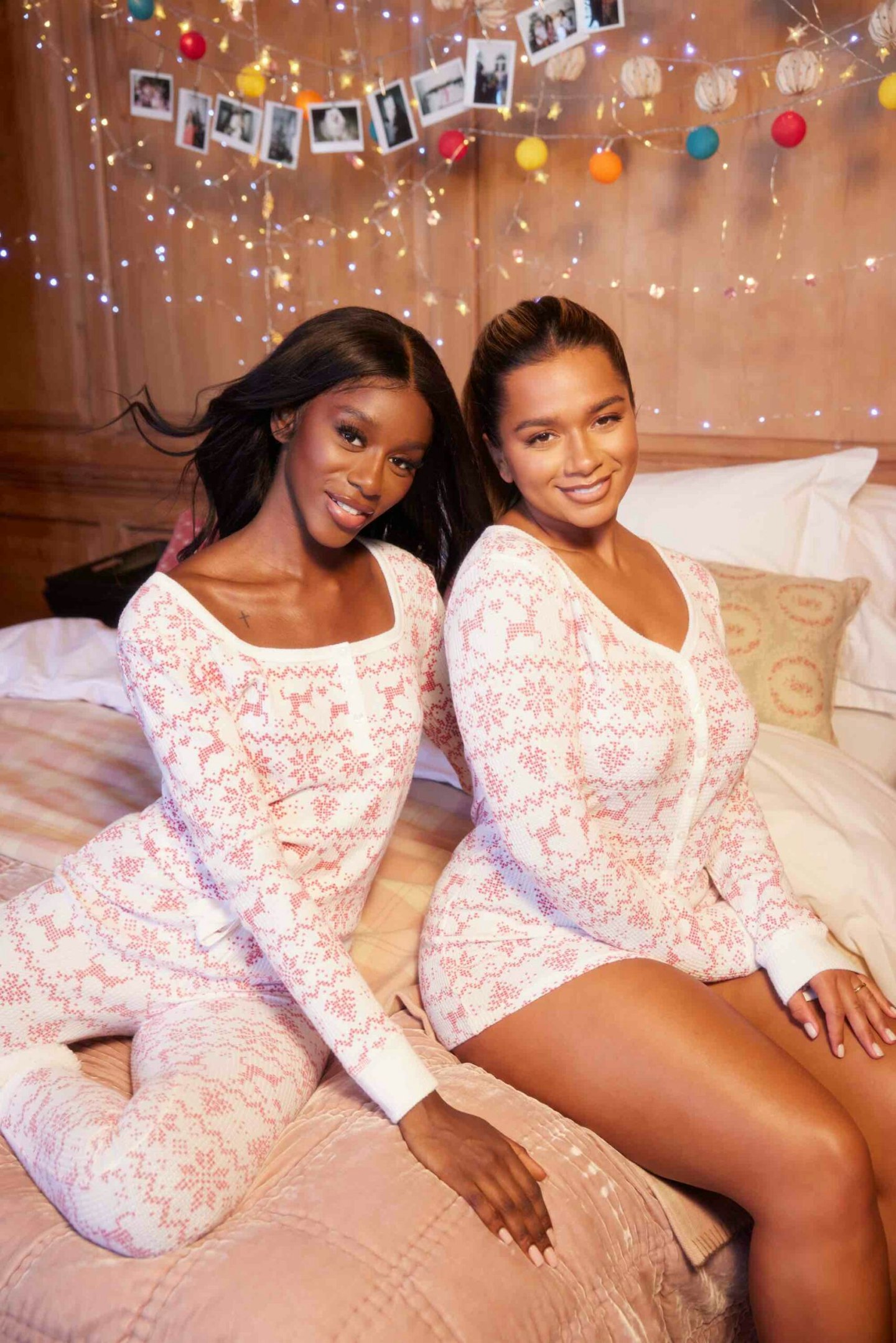 6 of 14
Boux Avenue Henley top and leggings
If you're after girly Christmas pyjamas, then look no further than this matching top and leggings set from Boux Avenue. And if you're wanting to match with your bestie this Christmas, there is a matching playsuit in the same print!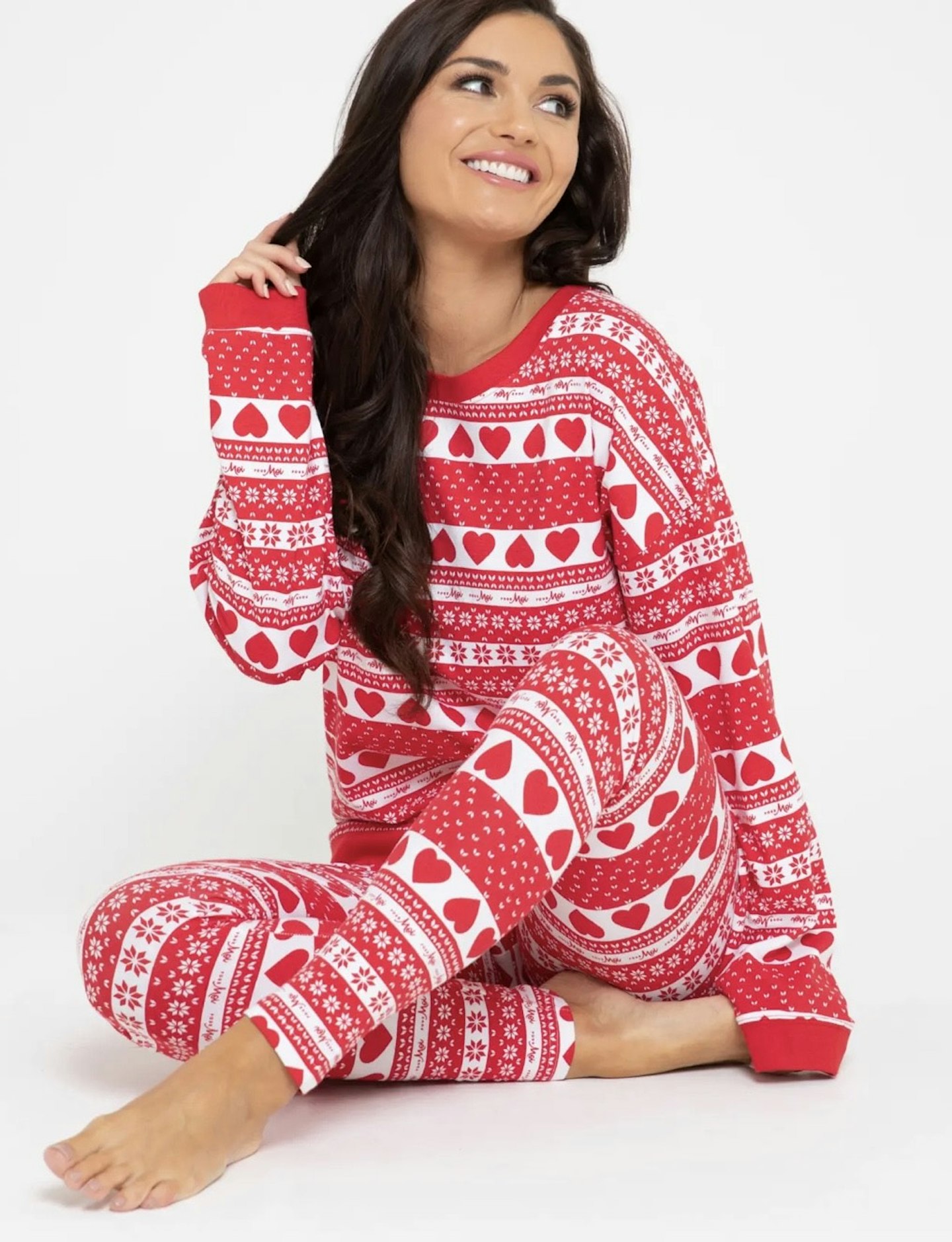 7 of 14
CREDIT: Pour Moi
Pour Moi Fairisle Cotton Jersey Pyjama Set
We are OBSESSED with the Christmas pattern on this cotton leggings and top set from Pour Moi. And with the added love hearts these pjs are also great for valentines day too.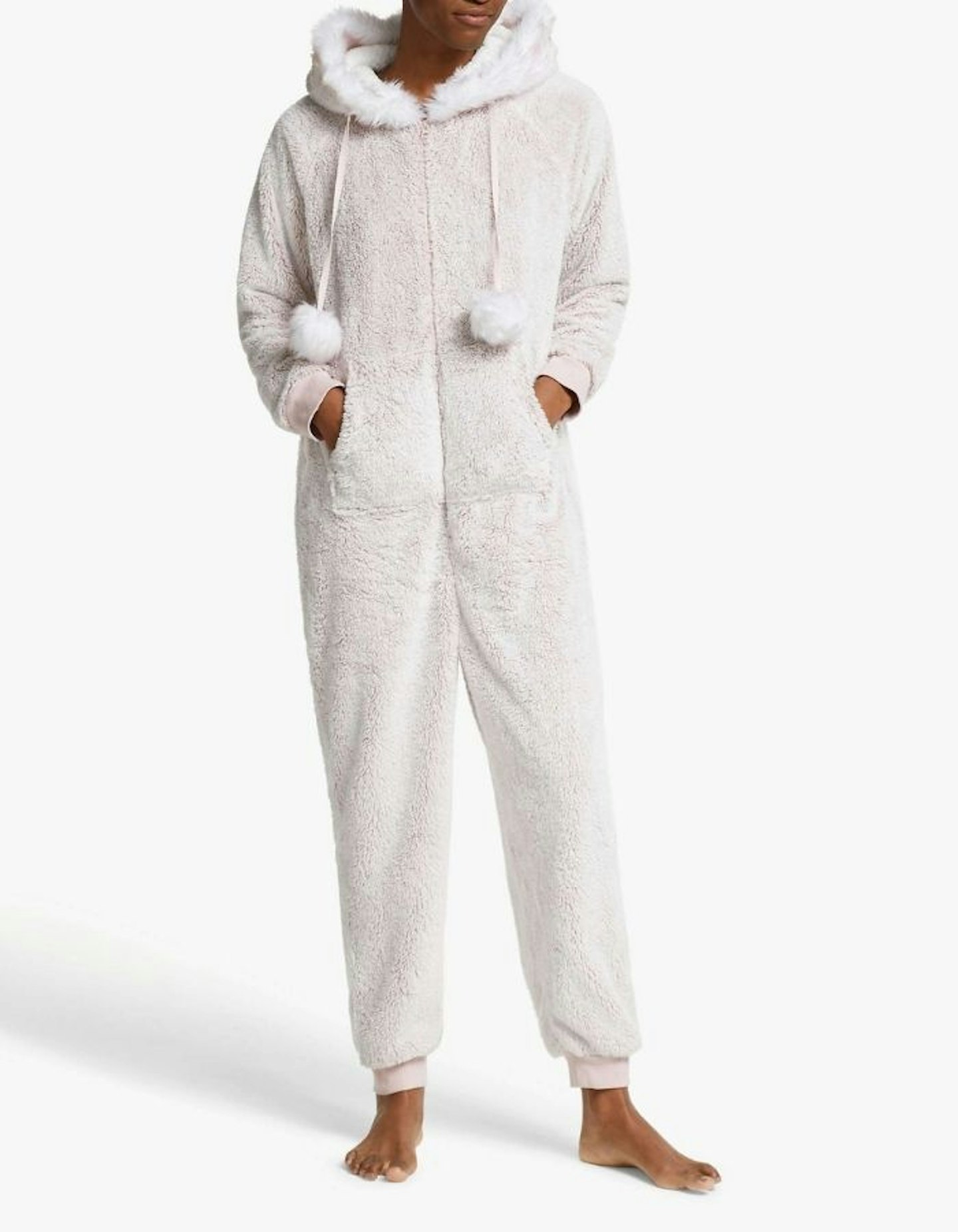 8 of 14
John Lewis & Partners Pom Pom Fleece Onesie, Pink
Because nothing screams Christmas quite like a fleece onesie with pom poms. Throw this on, pop on The Holiday and call it a night.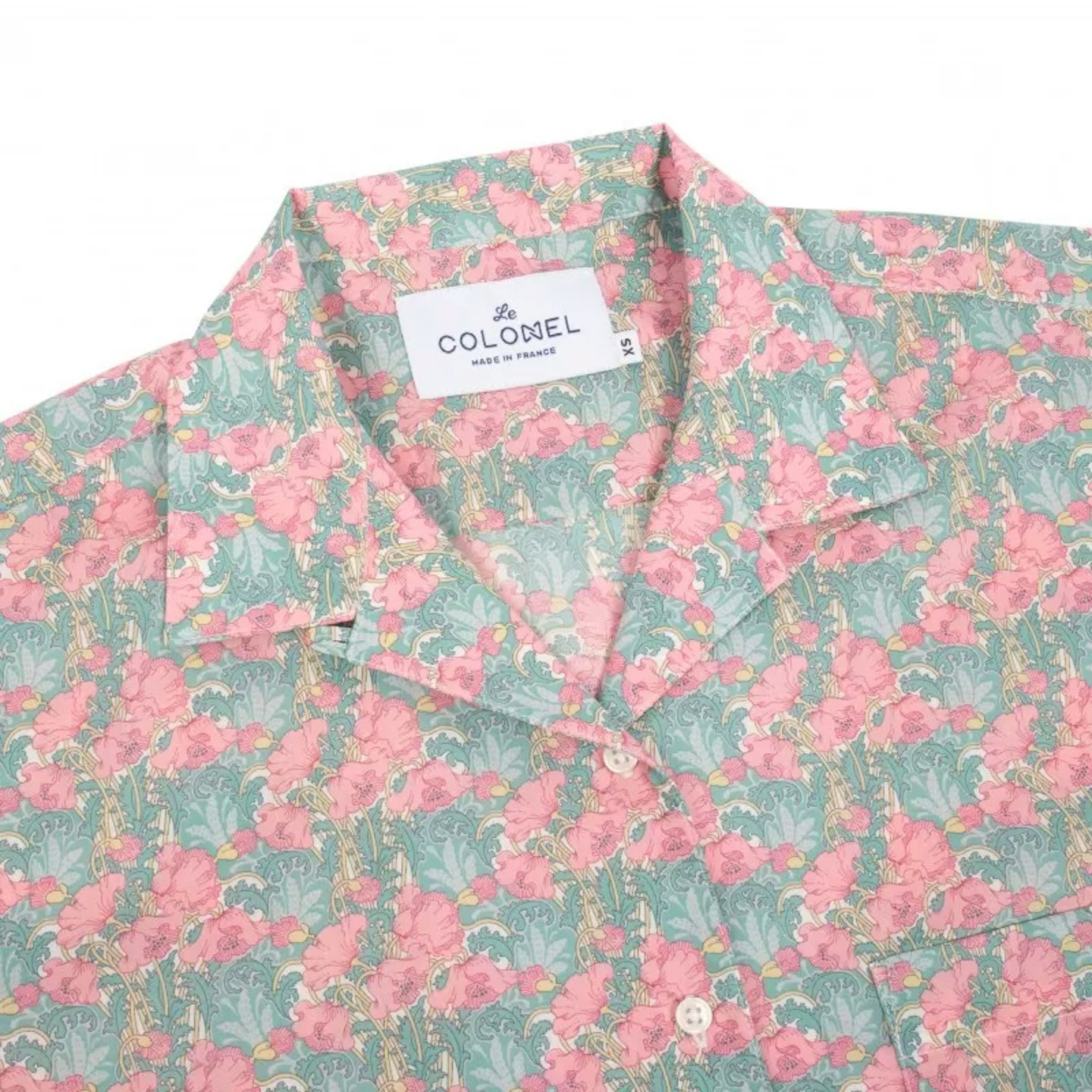 9 of 14
CREDIT: Le Colonel
Le Colonel Clementina pyjamas
If you know someone that's a fan of Liberty, then these gorgeous pyjama's from Le Colonel in a vintage Liberty print are a must. The floral pattern pjs are made from lightweight cotton and look as though they'd be fit for a princess!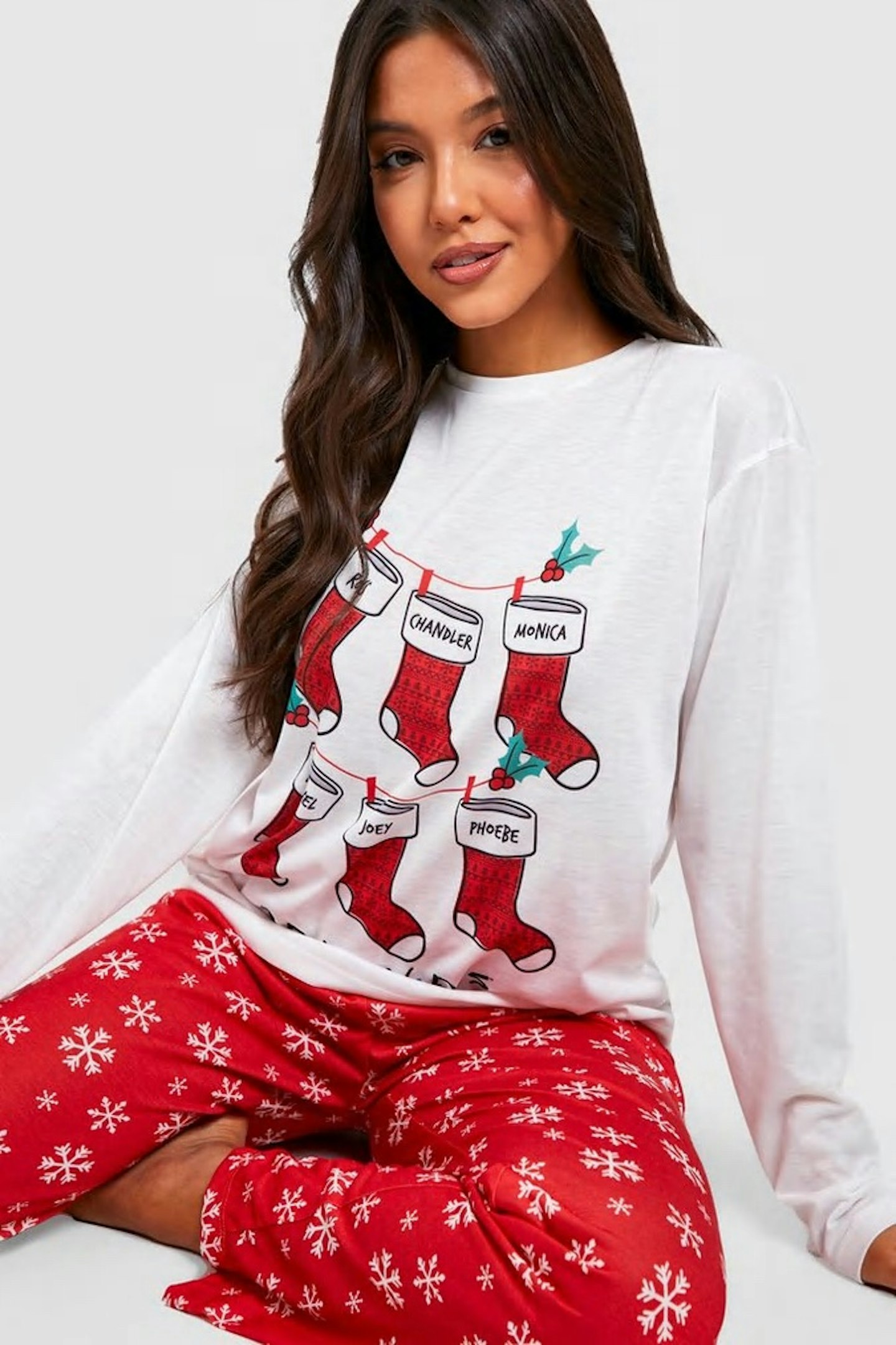 10 of 14
CREDIT: Boohoo
Boohoo Friends Pyjamas
Know any Friends fans? These Pjs from Boohoo that feature the iconic characters stockings are a must have for any Friends fan this Christmas.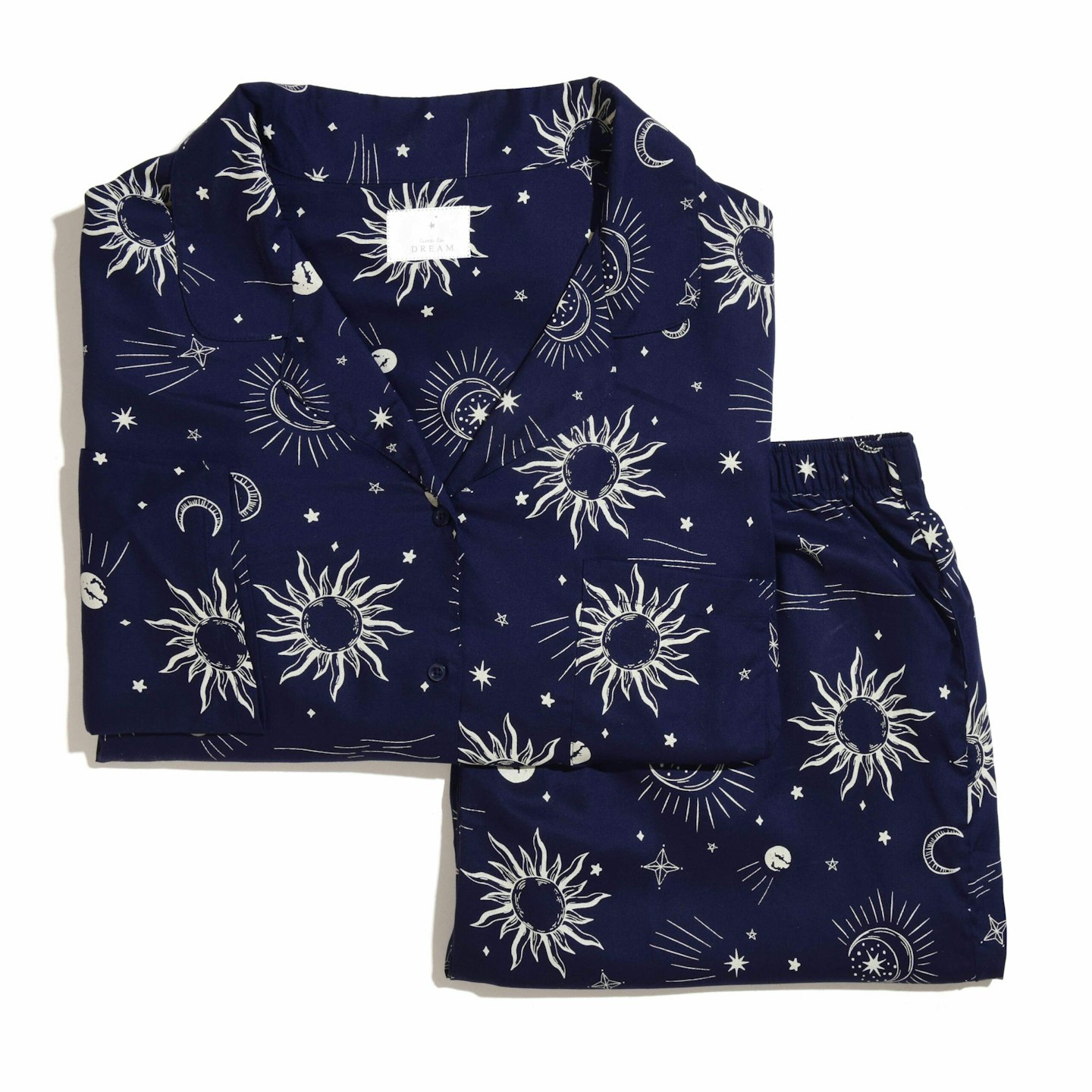 11 of 14
CREDIT: Matalan
Matalan Sun and Moon Pyjamas
While these Pj's aren't overly christmassy, these navy sun and moon pyjama's are perfect for those who prefer more toned down pyjamas during the winter.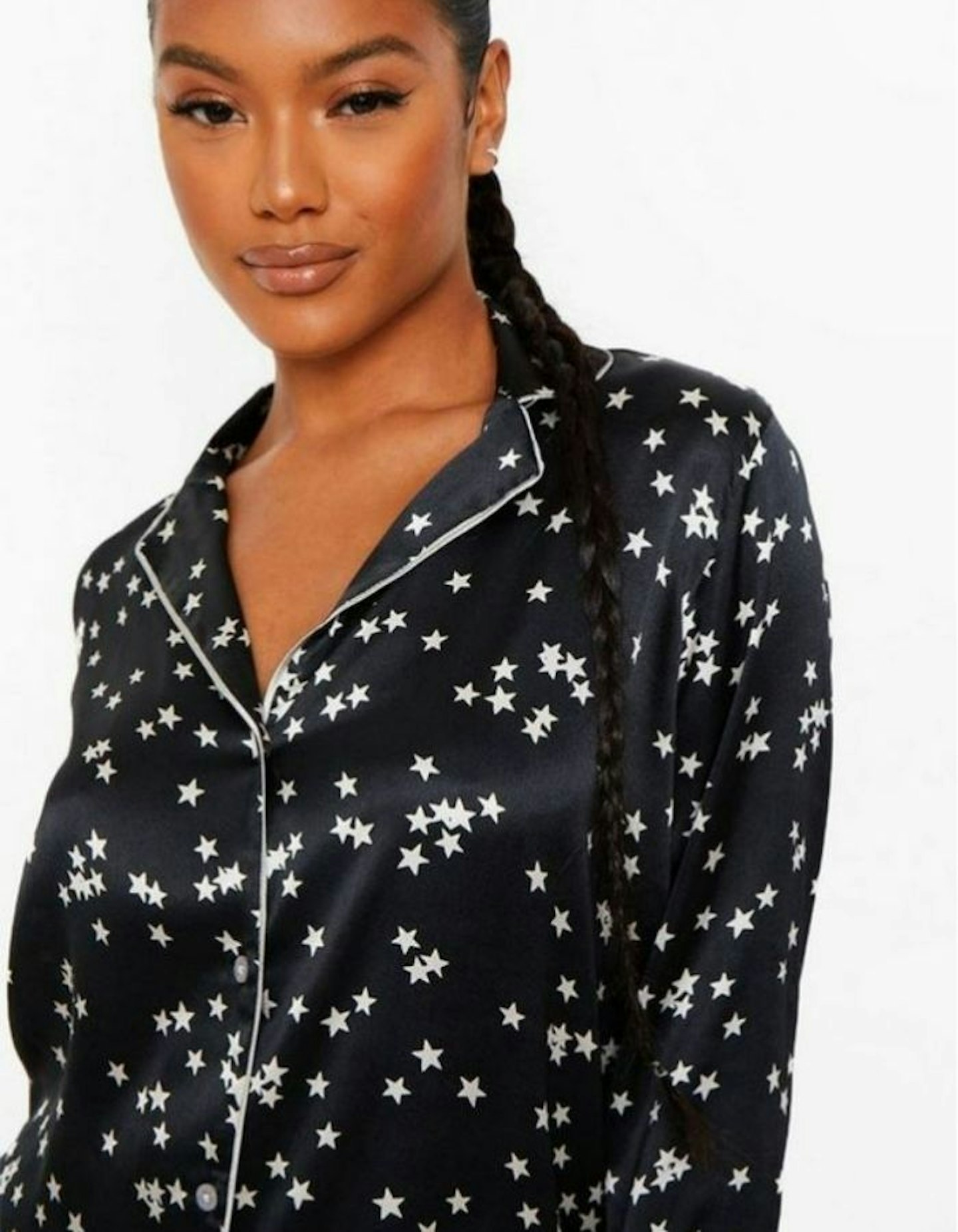 12 of 14
Cotton Star Print Satin PJ Trouser Set
Cancel all your evening plans, it's time to lounge around in this dreamy star-print PJ set. The silky finish will feel so lush against your skin that you'll never want to take it off.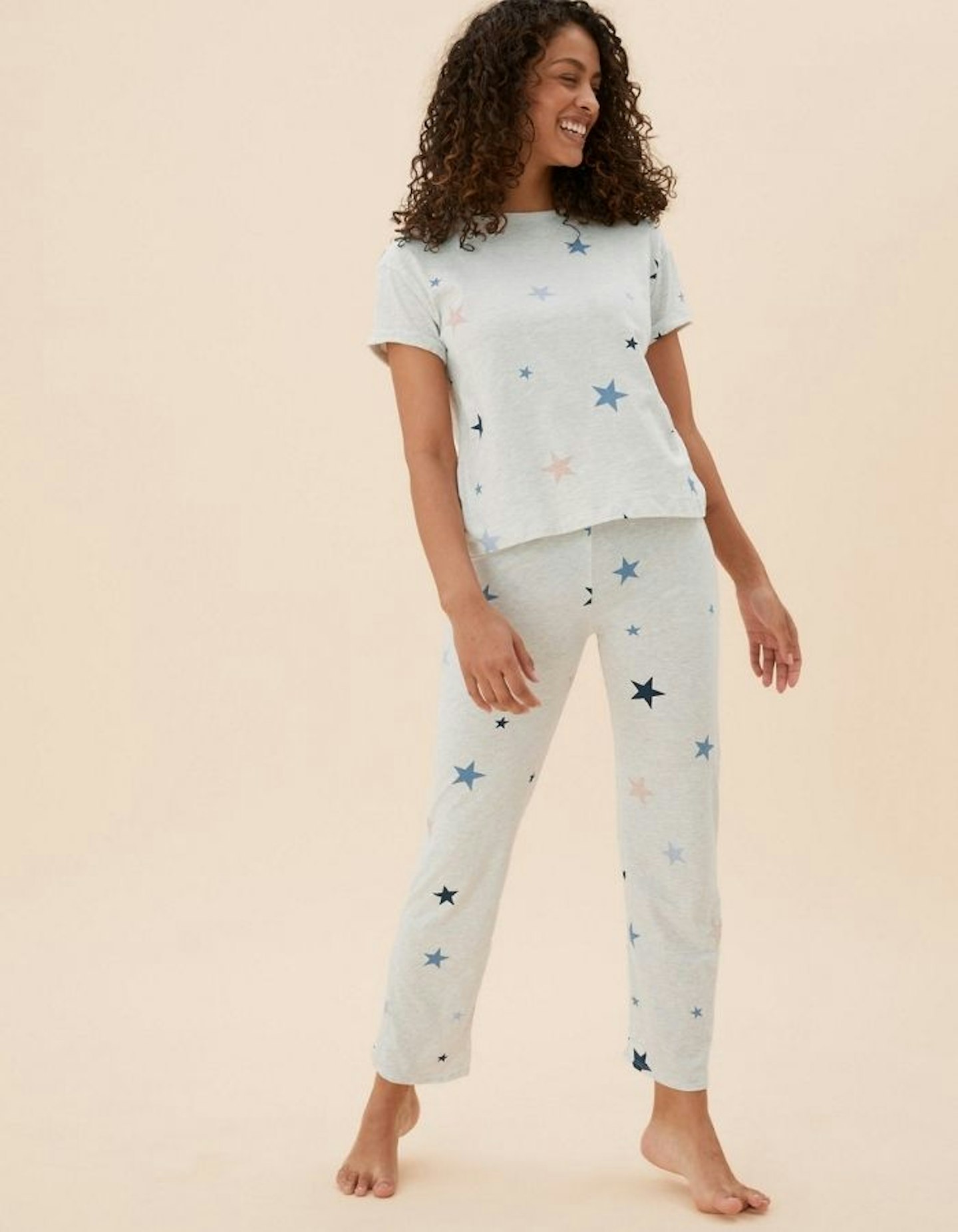 13 of 14
Star Print Short Sleeve Pyjama Set
Light, comfy and made of 99 per cent cotton, what more could you need in a pair of Christmas PJs?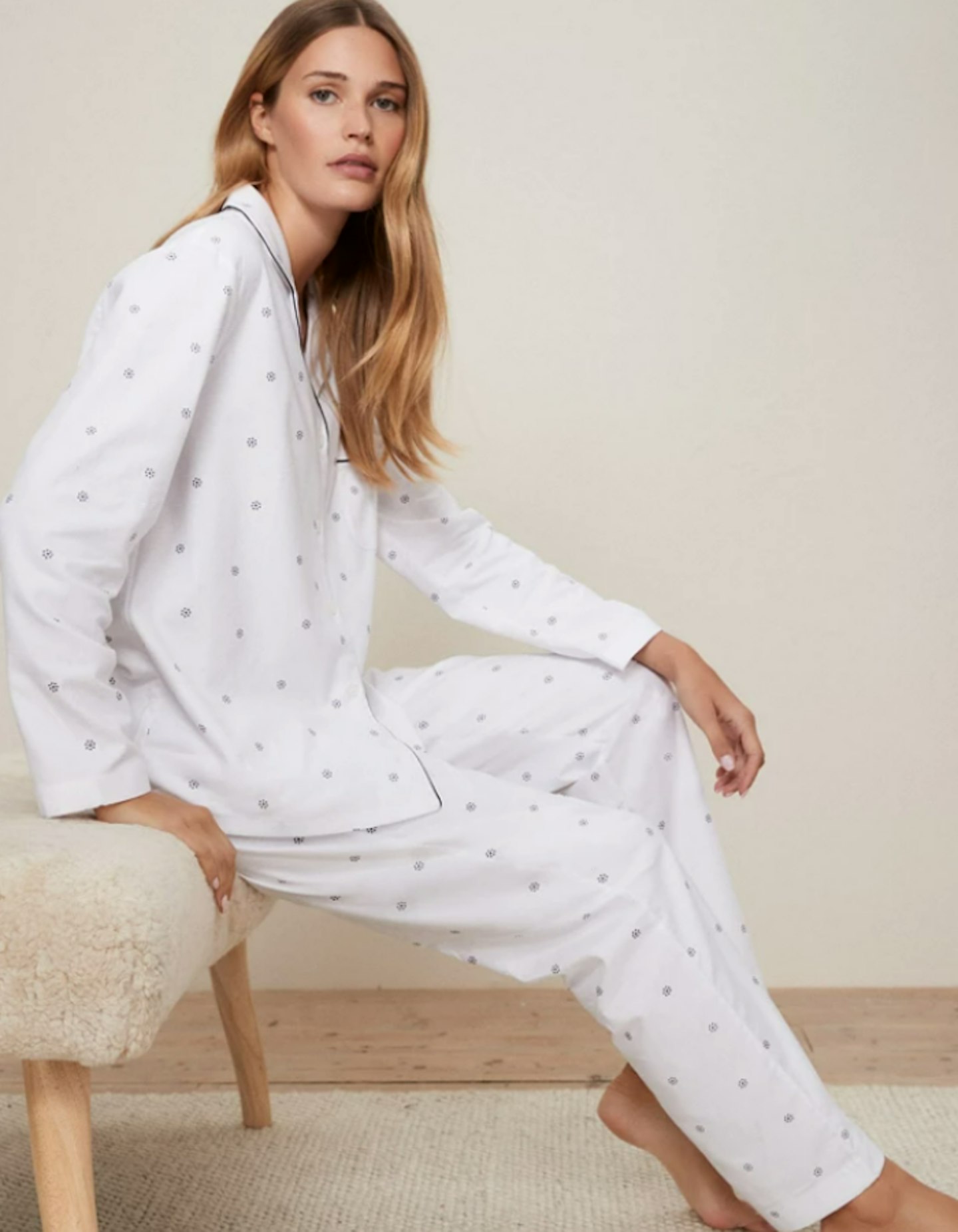 14 of 14
Brushed-Cotton Snowflake Star Pyjama Bottoms
Nothing quite says Christmas like snowflakes. Snuggle up on the couch with these soft pyjama bottoms.
READ MORE
WATCH: Babies? Yes, 100 per cent Chloe & Toby are moving mad after Love Island.
What to get your friends, family and yourself this Christmas:
We've found fun prezzies for your other half, Christmas gifts for the women in your life and well, Secret Santa presents for less than £10 - an absolute bargain, tbh.
A boujee advent calendar
Yup. Long gone are the days where we'd get a chocolate advent calendar because nowadays it's all about advent calendars that men will actually like and vegan-friendly advent calendars.
Nightwear
Whether you want someone to wear the pyjamas on the run-up to Christmas day or after, we've found the best Harry Potter pyjamas for kids and adults.
Unique Christmas presents
Treat your loved one with a boozy alcohol hamper, fitness gifts for anyone who lives for going to the gym and the perfect Christmas present for anyone who loves Keeping Up with the Kardashians.