We're watching Seinfeld, playing Ninetendo and (almost) feeling like the ice-cool refreshment of a Smirnoff Ice after work. What's happening to us? Well, it looks like 2020 is making us take trips down memory lane more often than normal, with nostalgia providing some much-needed escapism.
So, what about fashion? The early noughties seems to be particularly fruitful when it comes to nostalgia. Who remembers shag bands, hair mascara and the most bizarre trend for wearing a denim miniskirt with black leggings underneath? And what about velour tracksuits, which Kim Kardashian and Paris Hilton have been wearing again like it's 2004?
Here are 13 more oldies but goodies that you might remember...
SEE: The Best Noughties Fashion Trends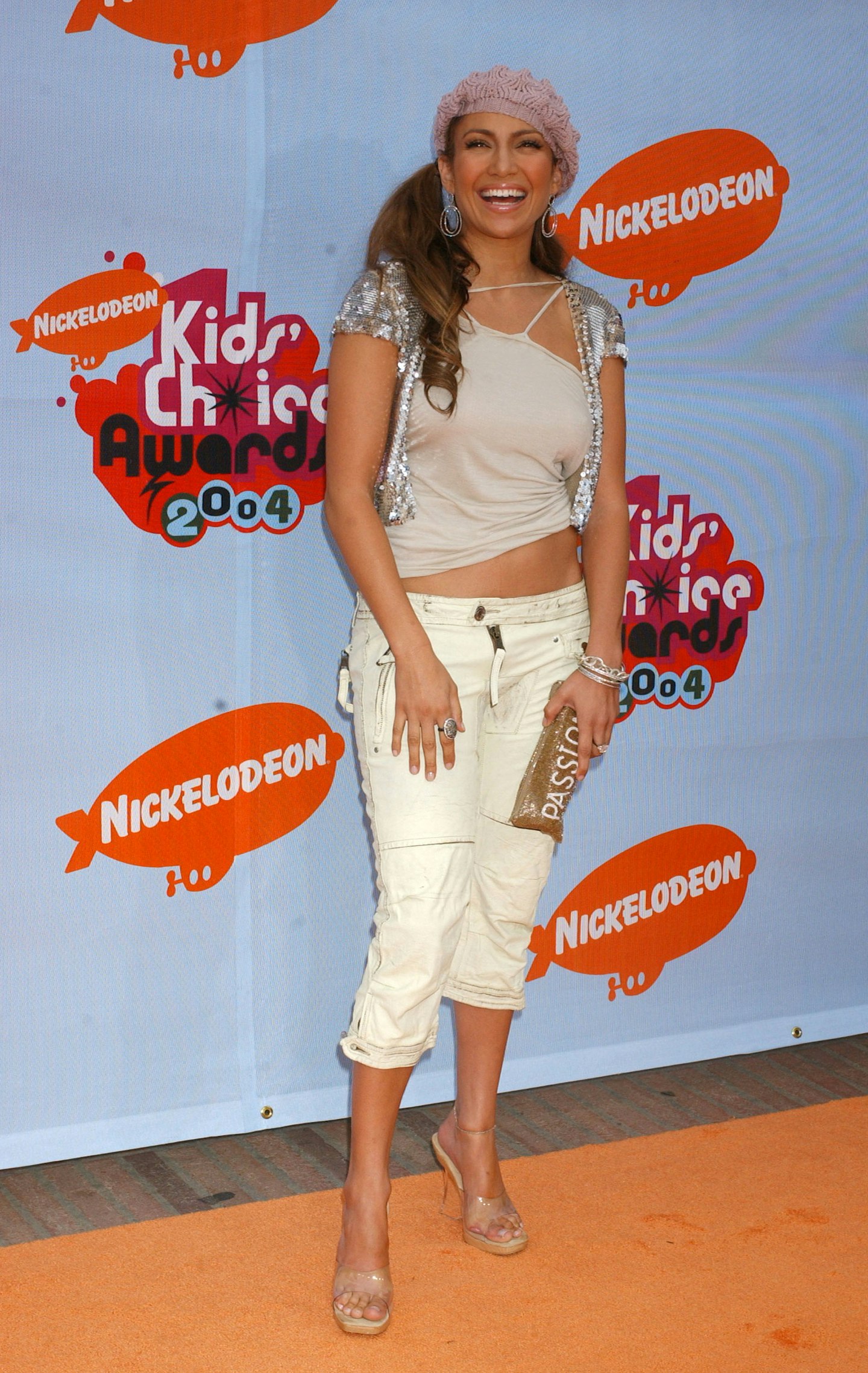 1 of 21
CREDIT: Getty
Jennifer Lopez's Cropped Cargo Pants
There's a lot to breakdown in this outfit. Highlights include cropped cargo pants, a jaunty crochet beret, a sequin shrug AND a 'Passion' logo bag.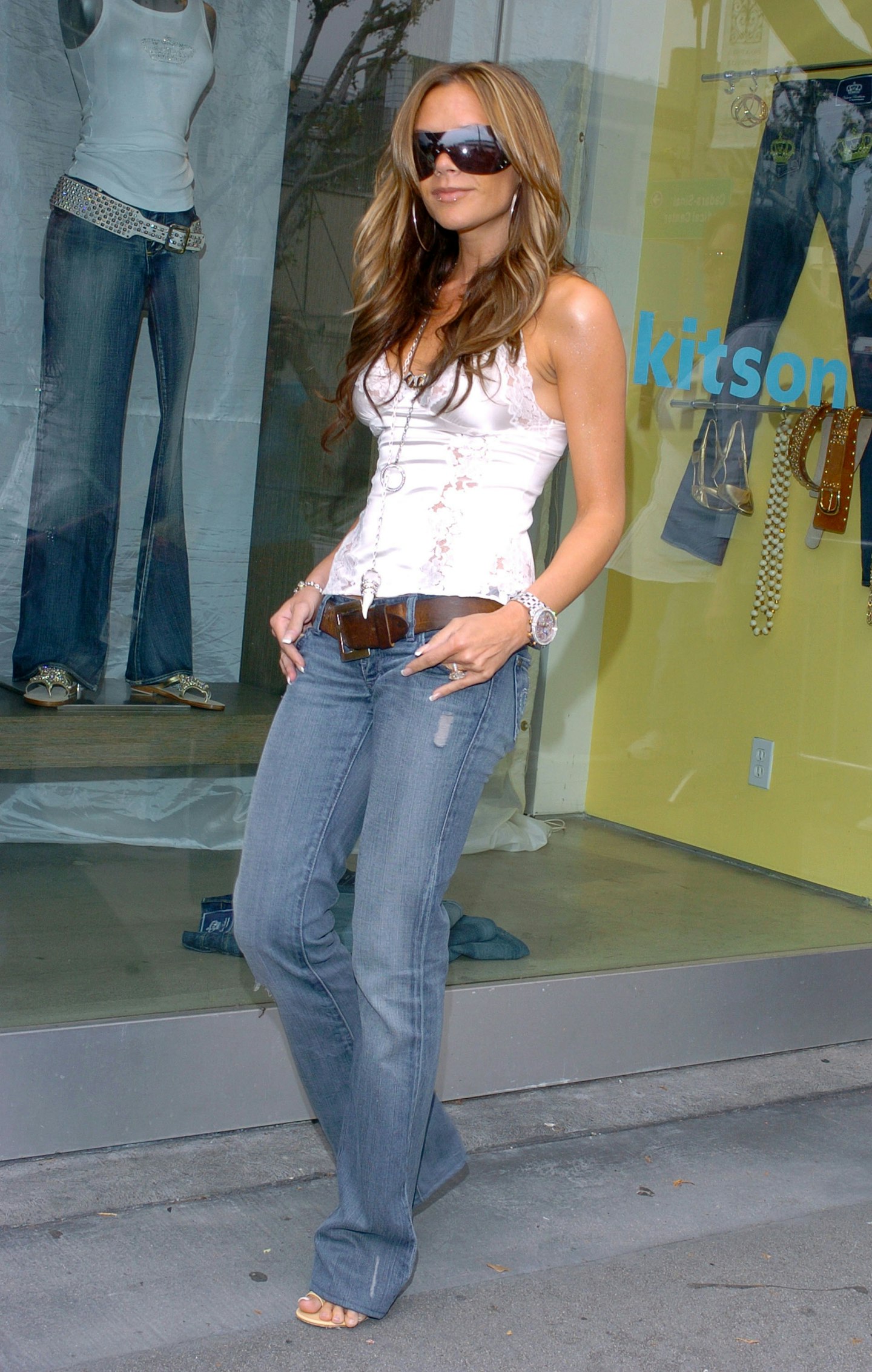 2 of 21
CREDIT: Getty
Victoria Beckham's Sunglasses
This whole VB era is iconic. The bigger the shades the better - and we stand by it.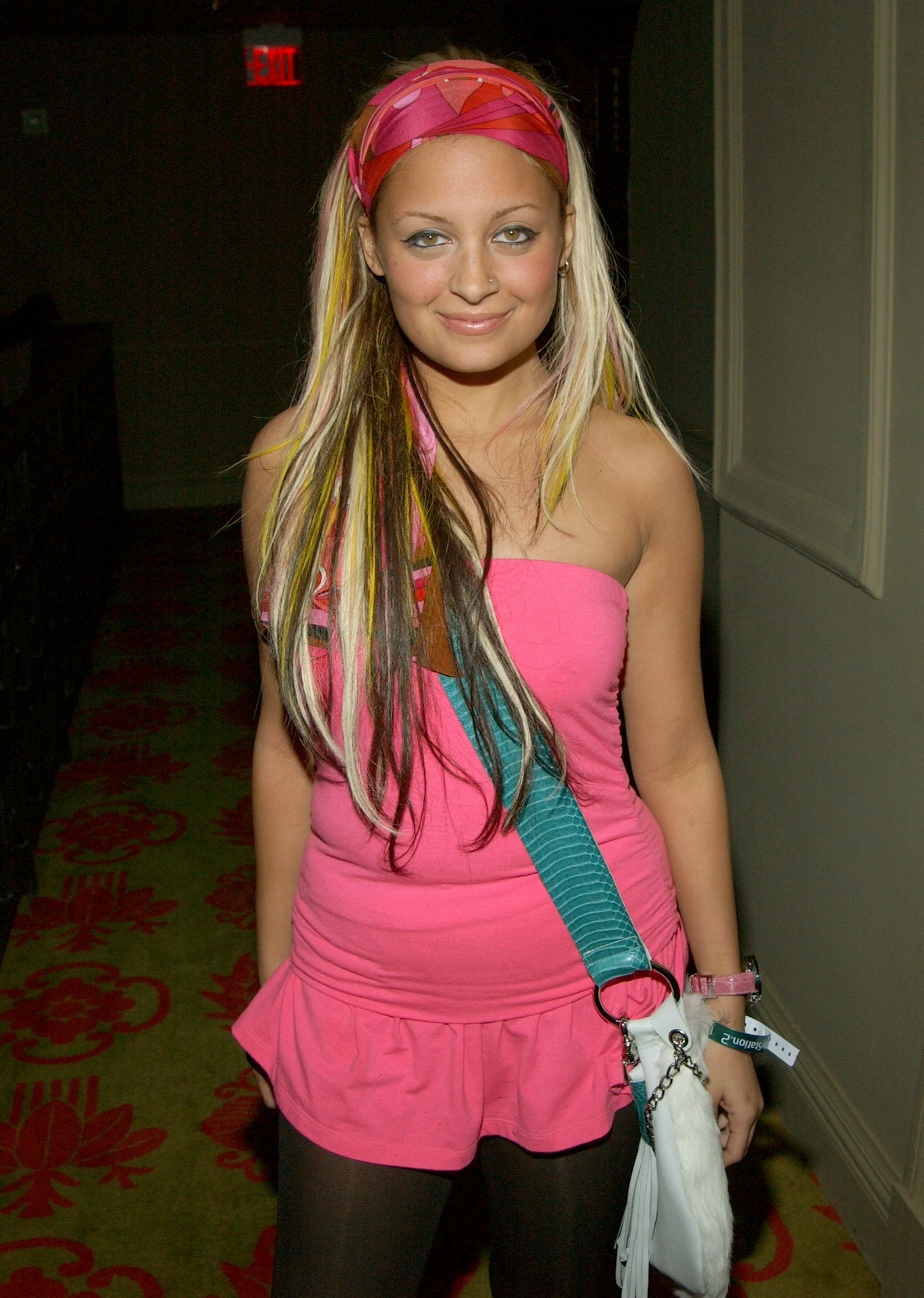 3 of 21
CREDIT: Getty
Nicole Richie's Headscarf
This whole outfit from Nicole is everything. The neon boob tube, the cross-body bag, the headscarf, it's peak 2000s.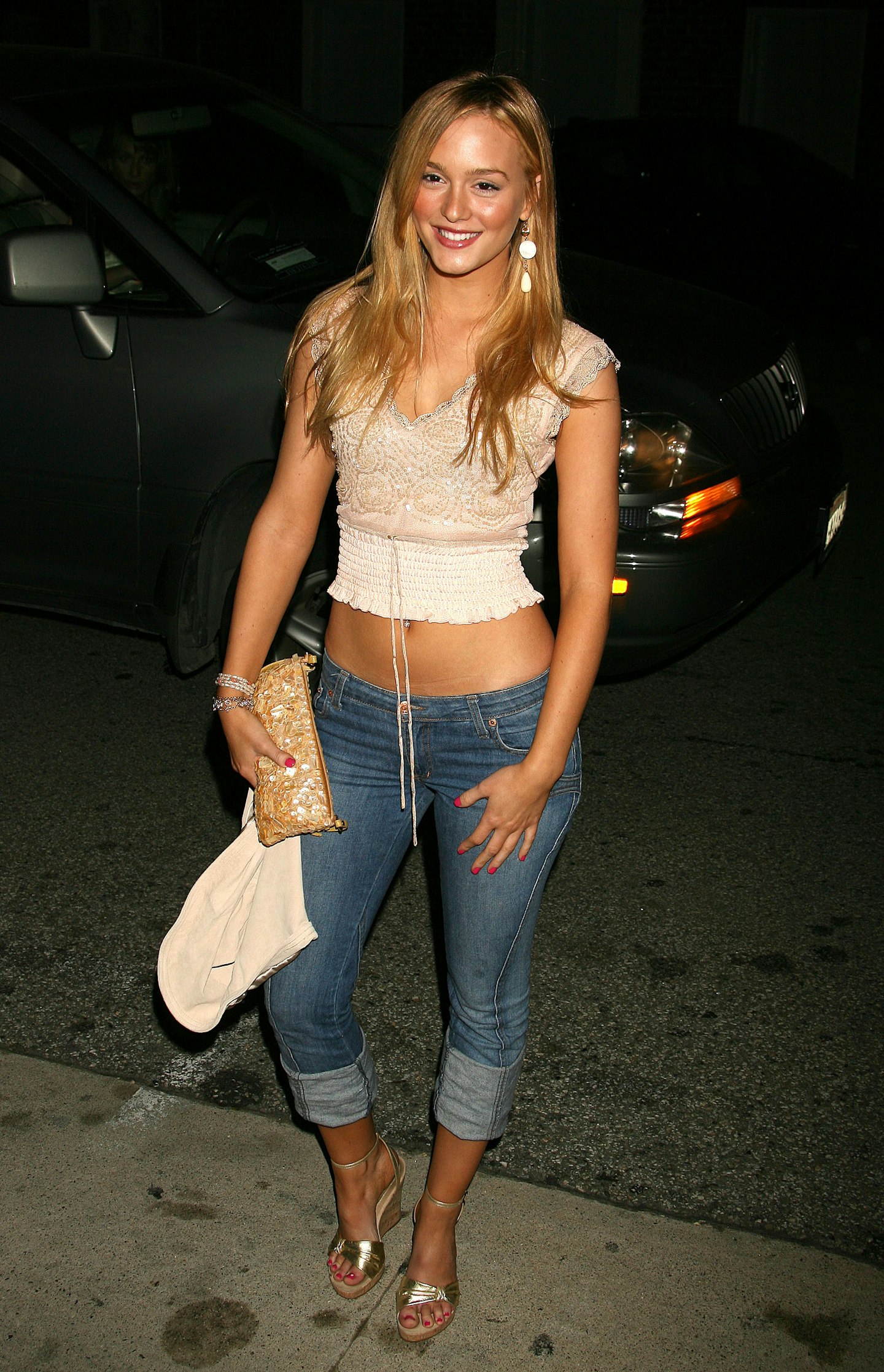 4 of 21
CREDIT: Getty
Leighton Meester's Jeans And A Nice Top
The ultimate 'It' girl combo; unbelievably low jeans and a pretty little top. She gets bonus points for the dangly earrings, teeny bag and cork wedges combo.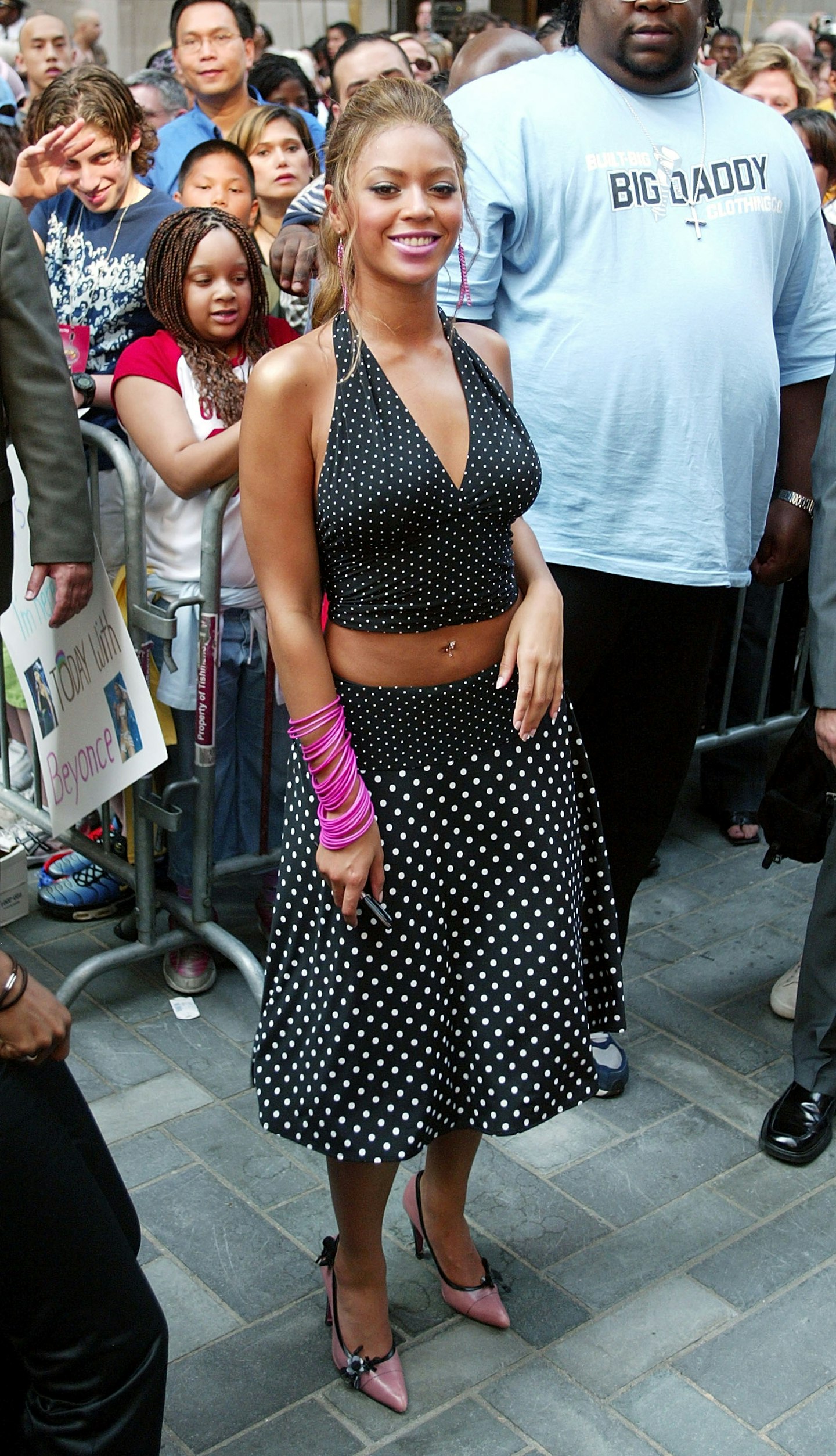 5 of 21
CREDIT: Getty
Beyoncé's Pink Shag Bands
The polka dot two-piece is '00s enough, but throw in some neon pink accessories and the whole thing falls into place.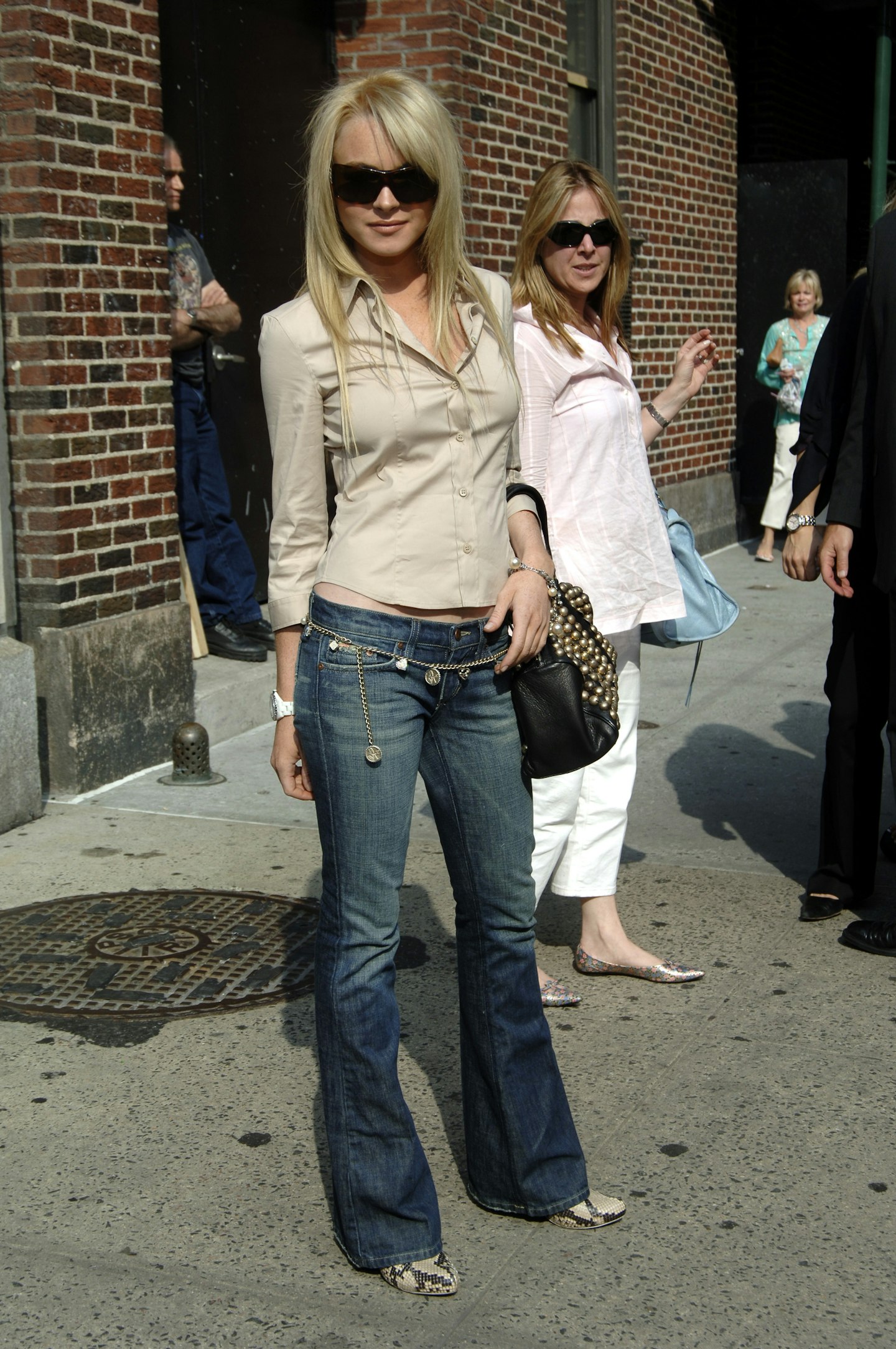 6 of 21
CREDIT: Getty
Lindsey Lohan's Boot-cut Jeans And Belt
A moment for this whole outfit. The fitted shirt. The wrap-around sunglasses. The chain belt that does absolutely nothing. Perfect.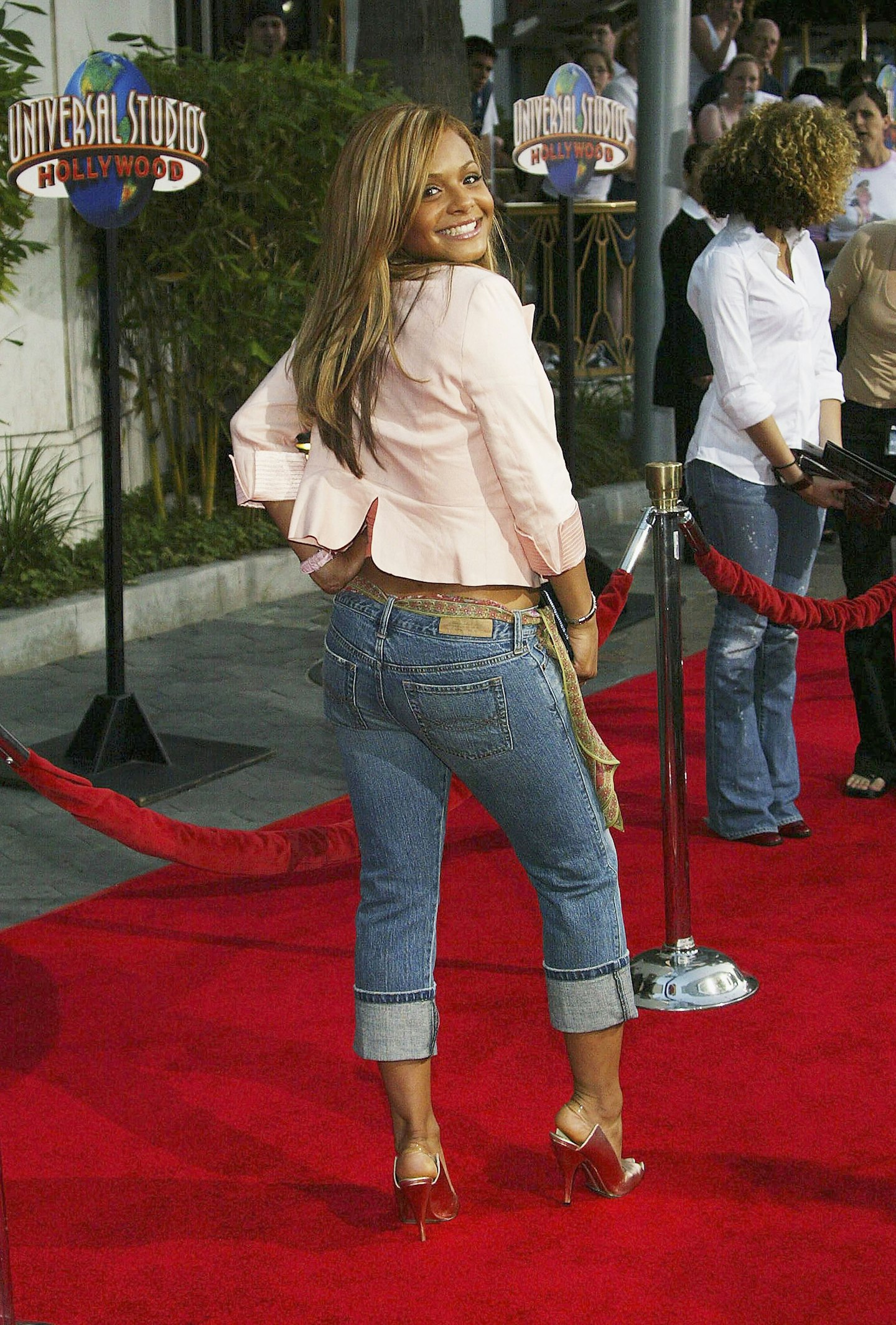 7 of 21
CREDIT: Getty
Christina Milian's Scarf Belt
Another entry for pointless belts - and this time it's the sparkly scarf version. Warning, do not go near these with any kind of jewellery: these scarves were snag city.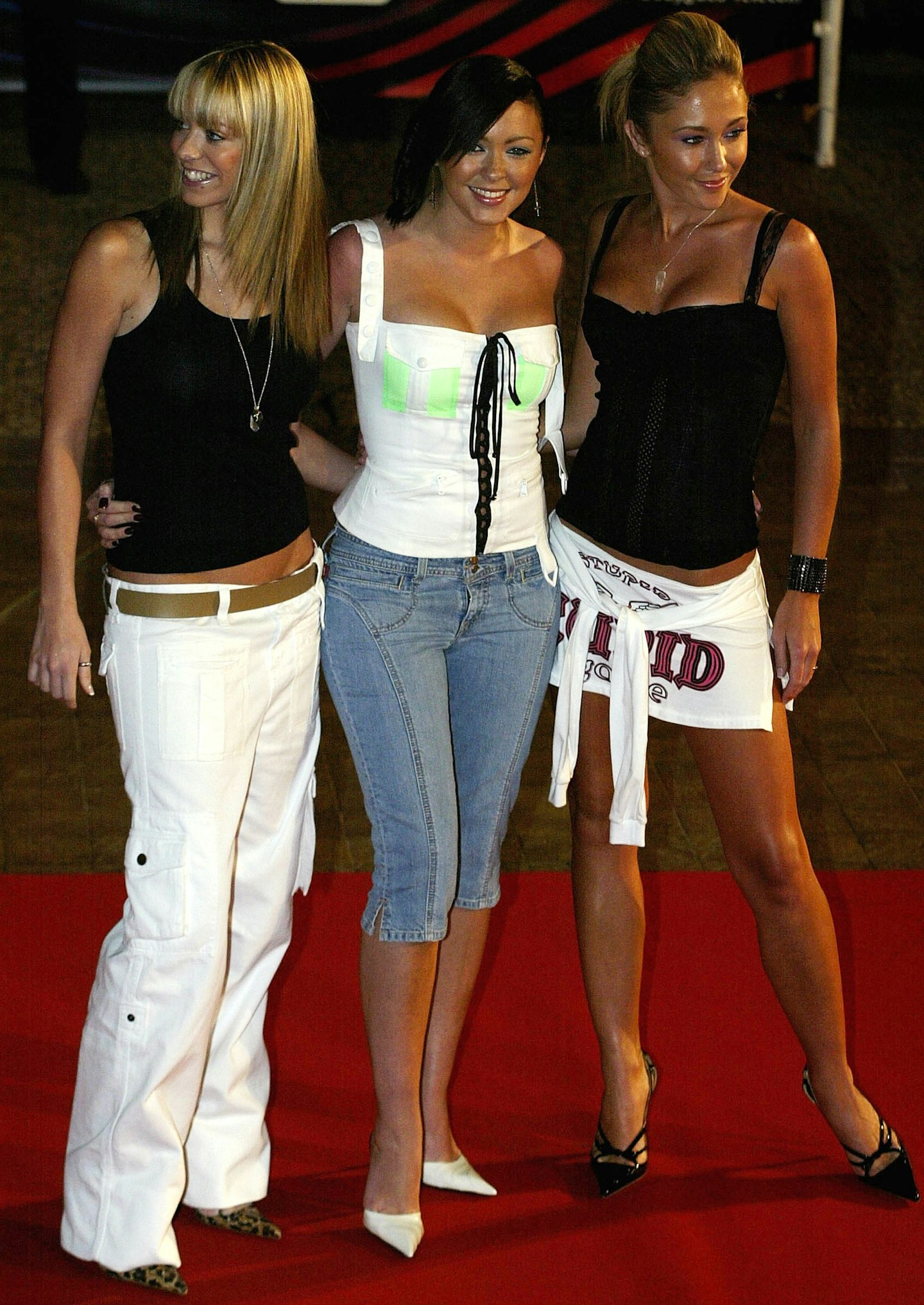 8 of 21
CREDIT: Getty
Atomic Kitten's Denim
Aren't Natasha's slim-line pedal pushers a thing of '00s beauty?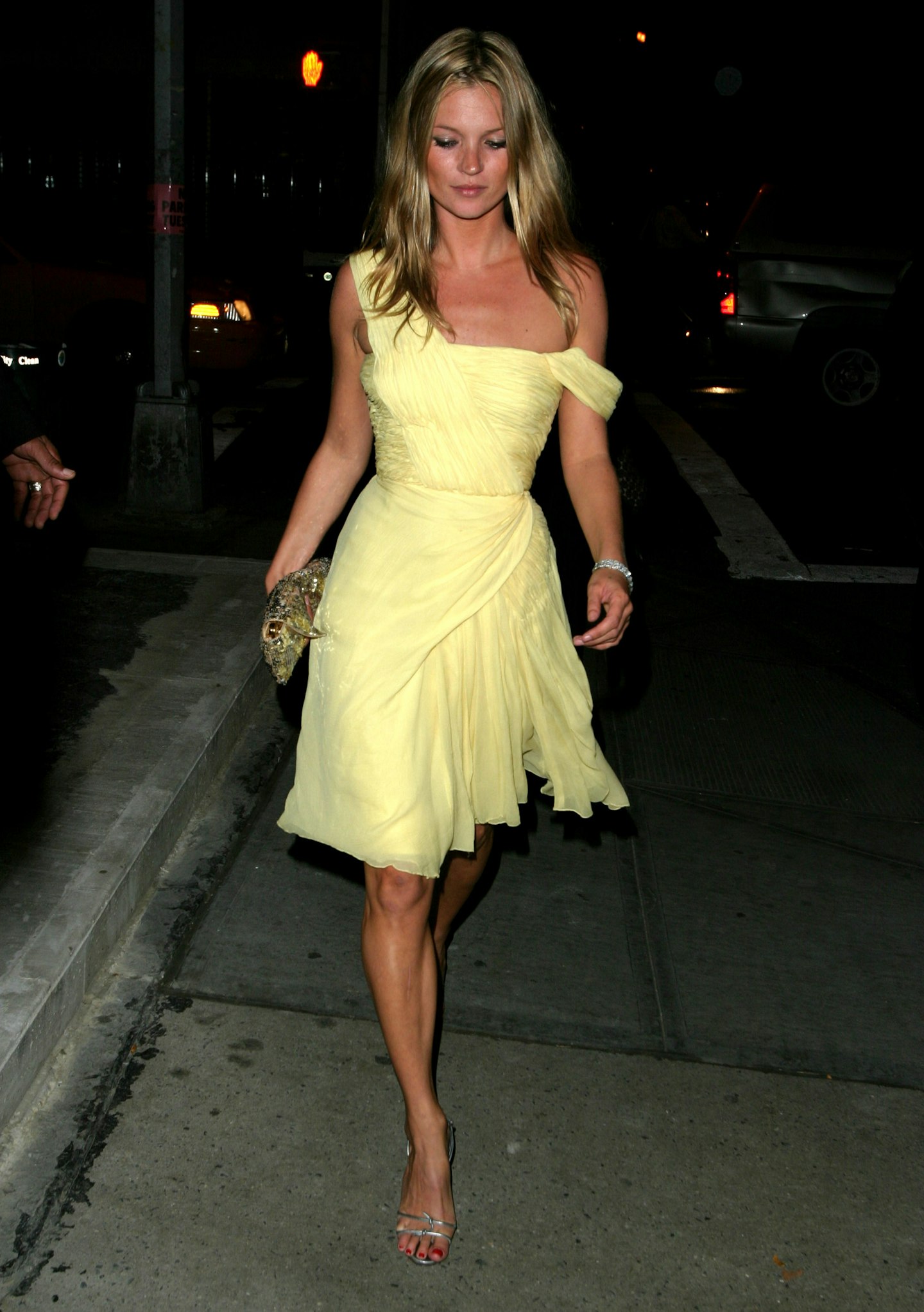 9 of 21
CREDIT: Getty
Kate Moss's Yellow Dress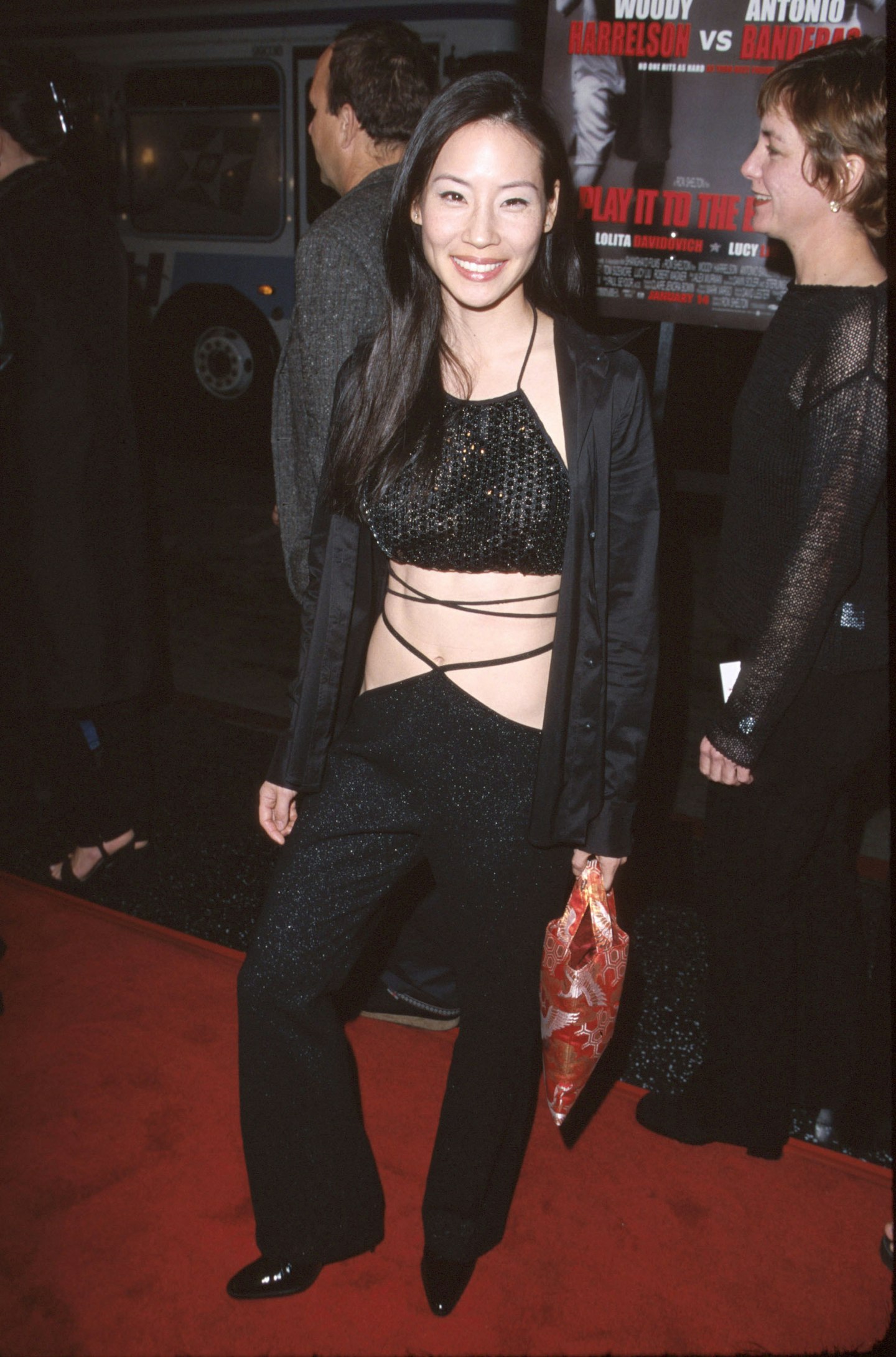 10 of 21
CREDIT: Getty
Lucy Liu's Halter Top
The mid 2000s saw Liu become a halterneck connoisseur. This strappy black number is a particular highlight and wouldn't look out of place in 2022.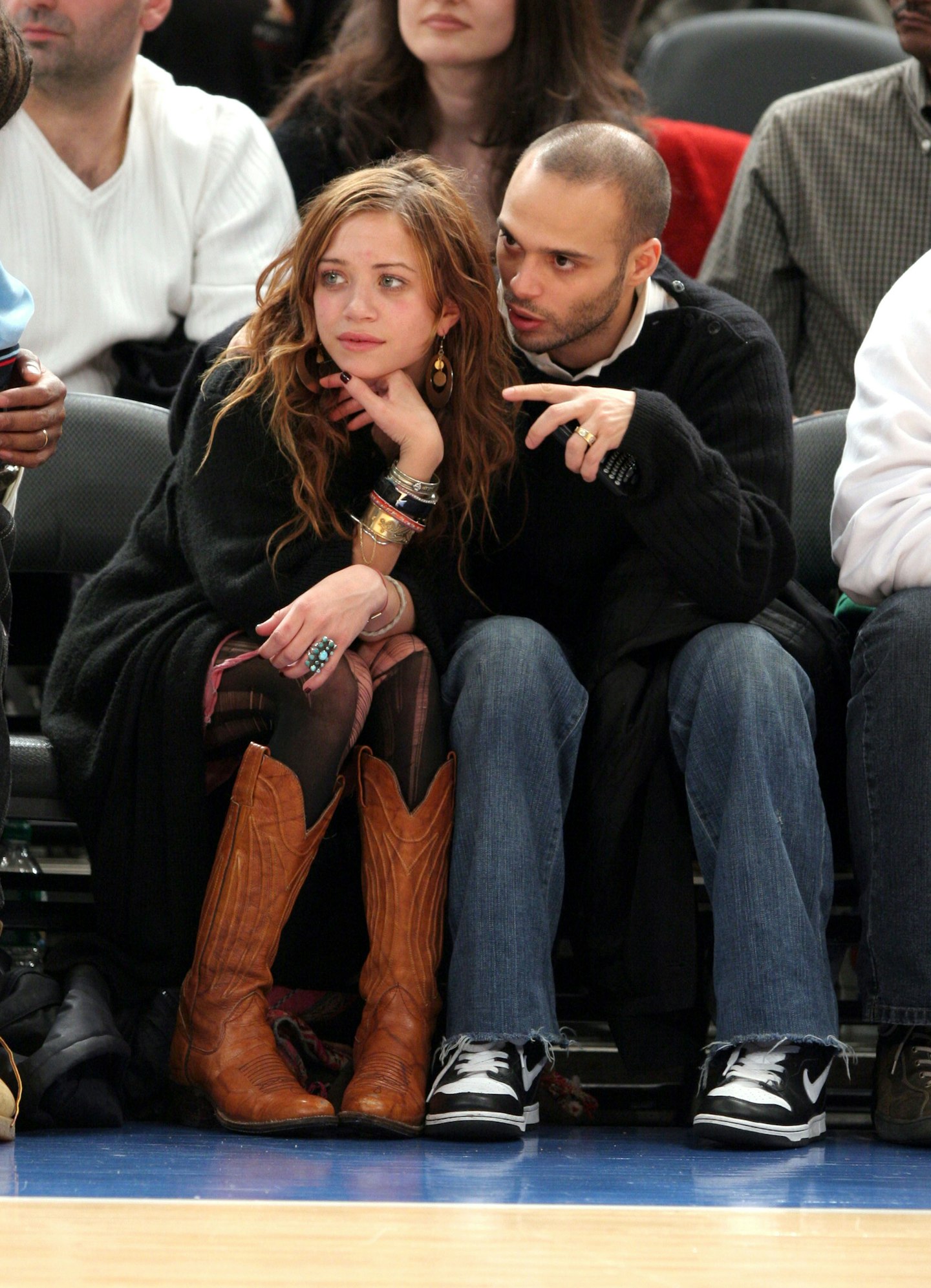 11 of 21
CREDIT: Getty
Mary-Kate Olsen's Cowboy Boots
She's one half of the twin powerhouse behind Manhattan's most minimalist luxury brand, but back in the early noughties, Mary-Kate Olsen's wardrobe was all tangled necklaces, laddered tights and knee-high cowboy boots. I still remember making scrapbooks out of her courtside outfits on my bedroom floor. Sigh.
12 of 21
CREDIT: Getty
Zoë Kravitz's Waistcoat
I also remember wanting a school friend's collection of waistcoats. Weird, but true, although Zoë Kravitz's, paired with a tank top and bootcut jeans for an early red carpet appearance, is kind of ticking all the boxes. Right?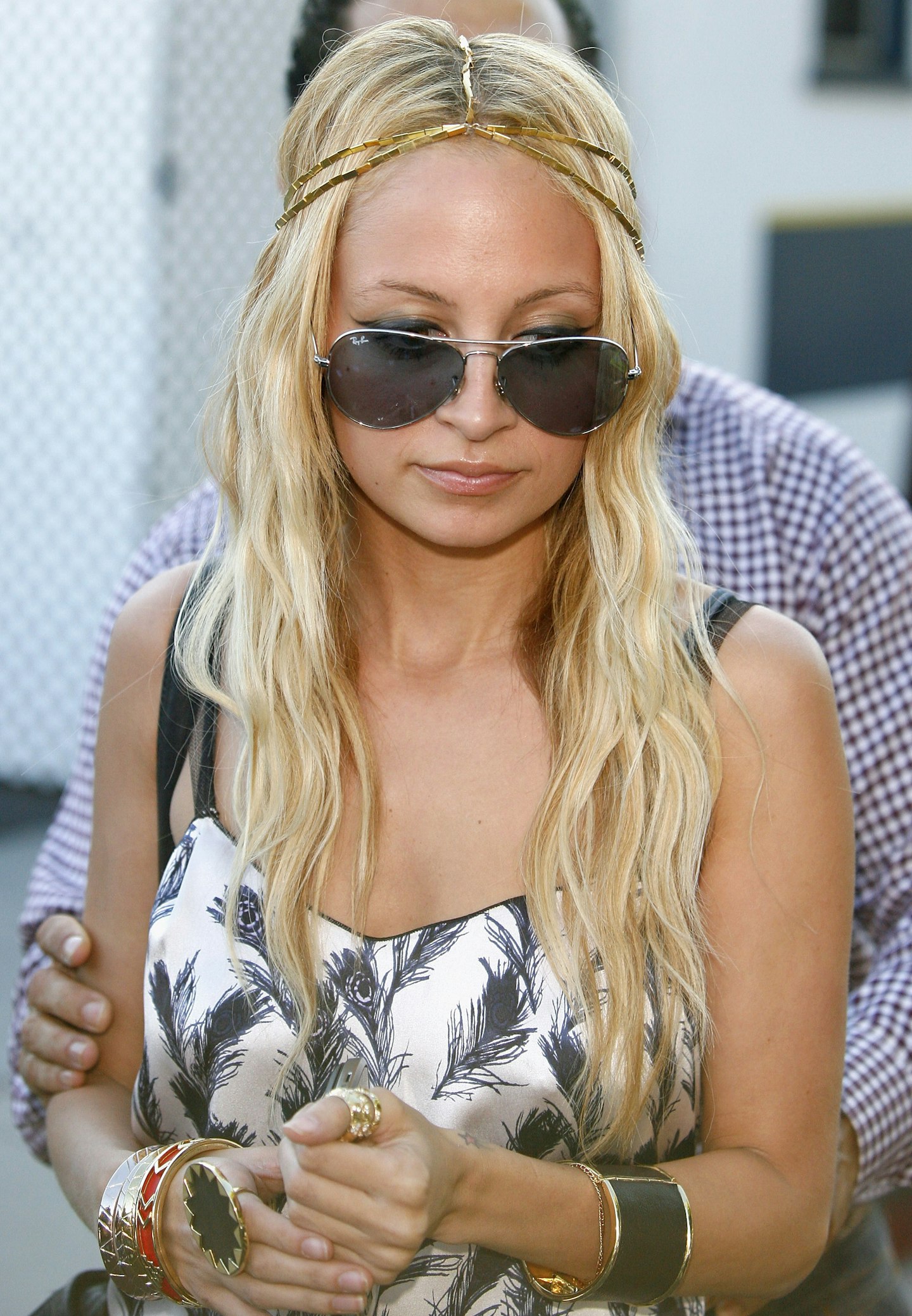 13 of 21
CREDIT: Getty
Nicole Richie's Headband
Another Nicole Richie appreciation entry. Post-The Simple Life, AKA the Rachel Zoe years, Richie's style was an endless goldmine of boho inspiration for noughties teenagers. Who else remembers trying, and failing, to make a headband across the forehead look this cool?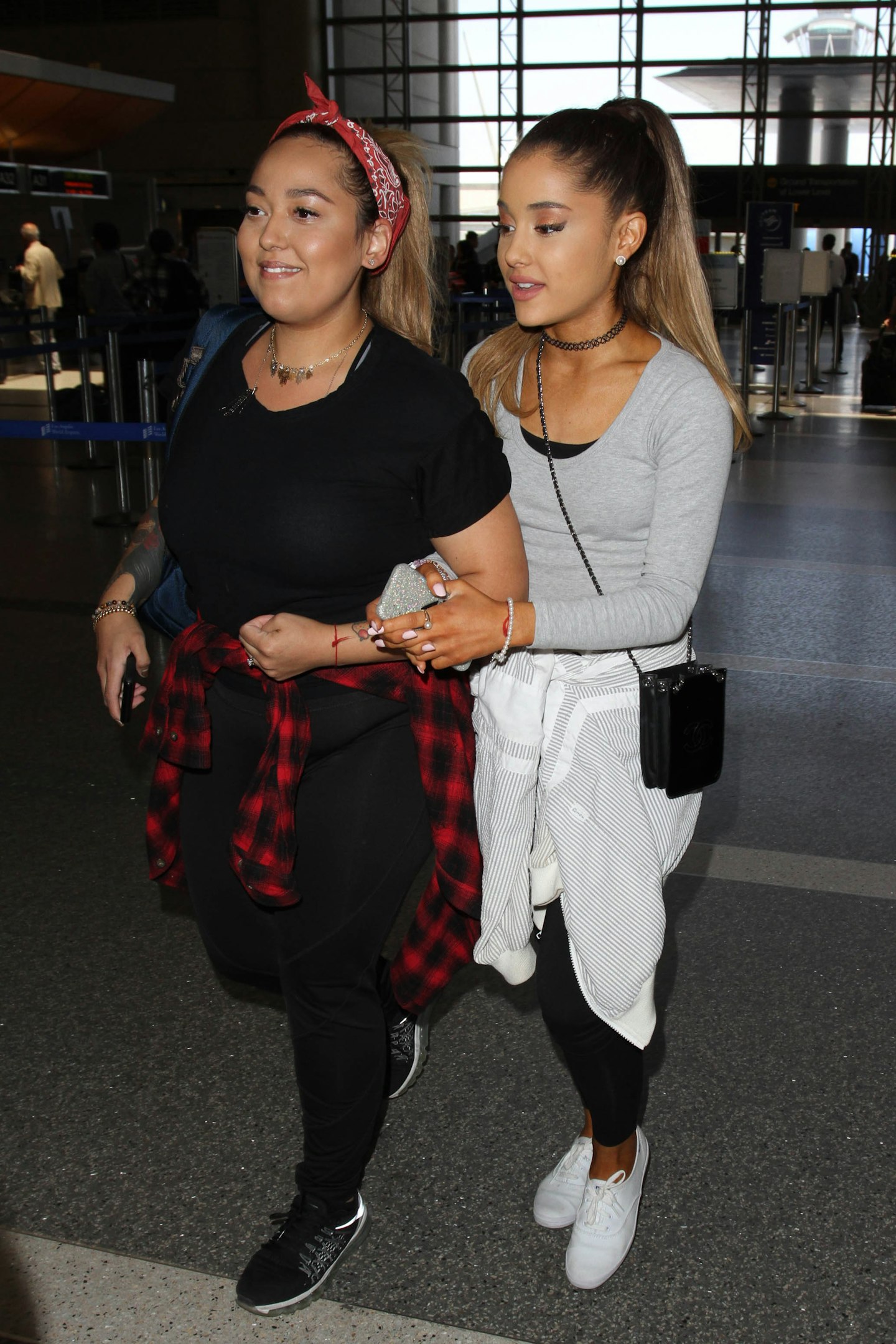 14 of 21
CREDIT: Getty
Ariana Grande's Tattoo Choker
Chokers have been 'back' for years, but nothing will ever live up to their first incarnation - stretchy bands of plastic that looked a little like neck tattoos. FYI, you can still buy a pack of three from Claire's for under a fiver.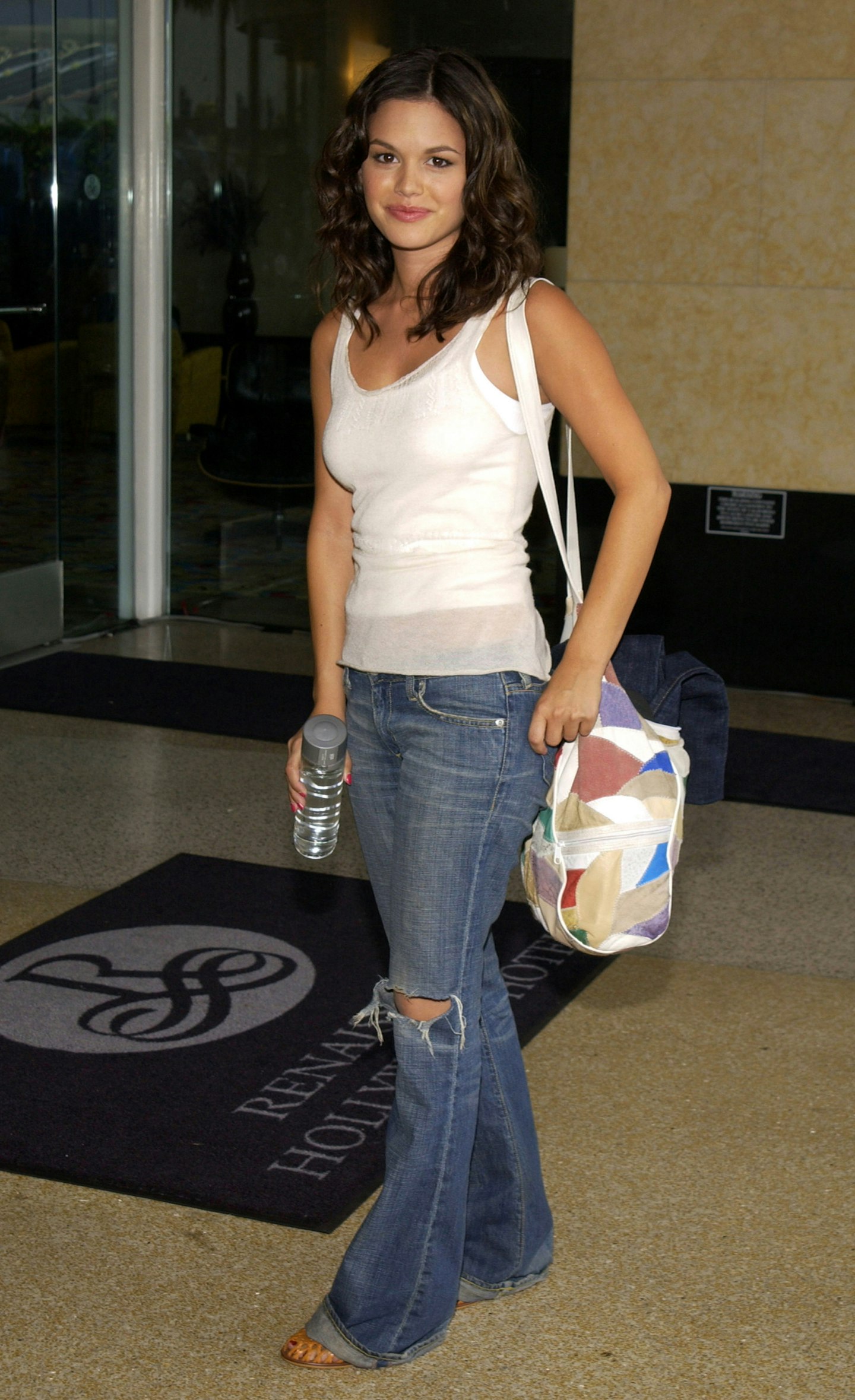 15 of 21
CREDIT: Getty
Rachel Bilson's Boot-leg Jeans
They're so much more flattering than skinnies, but the word 'boot-leg' is still enough to strike fear into the hearts of most. This wasn't so in the early noughties, with The OC's Marissa Cooper and Summer Roberts both paid-up fans of the flaring cut.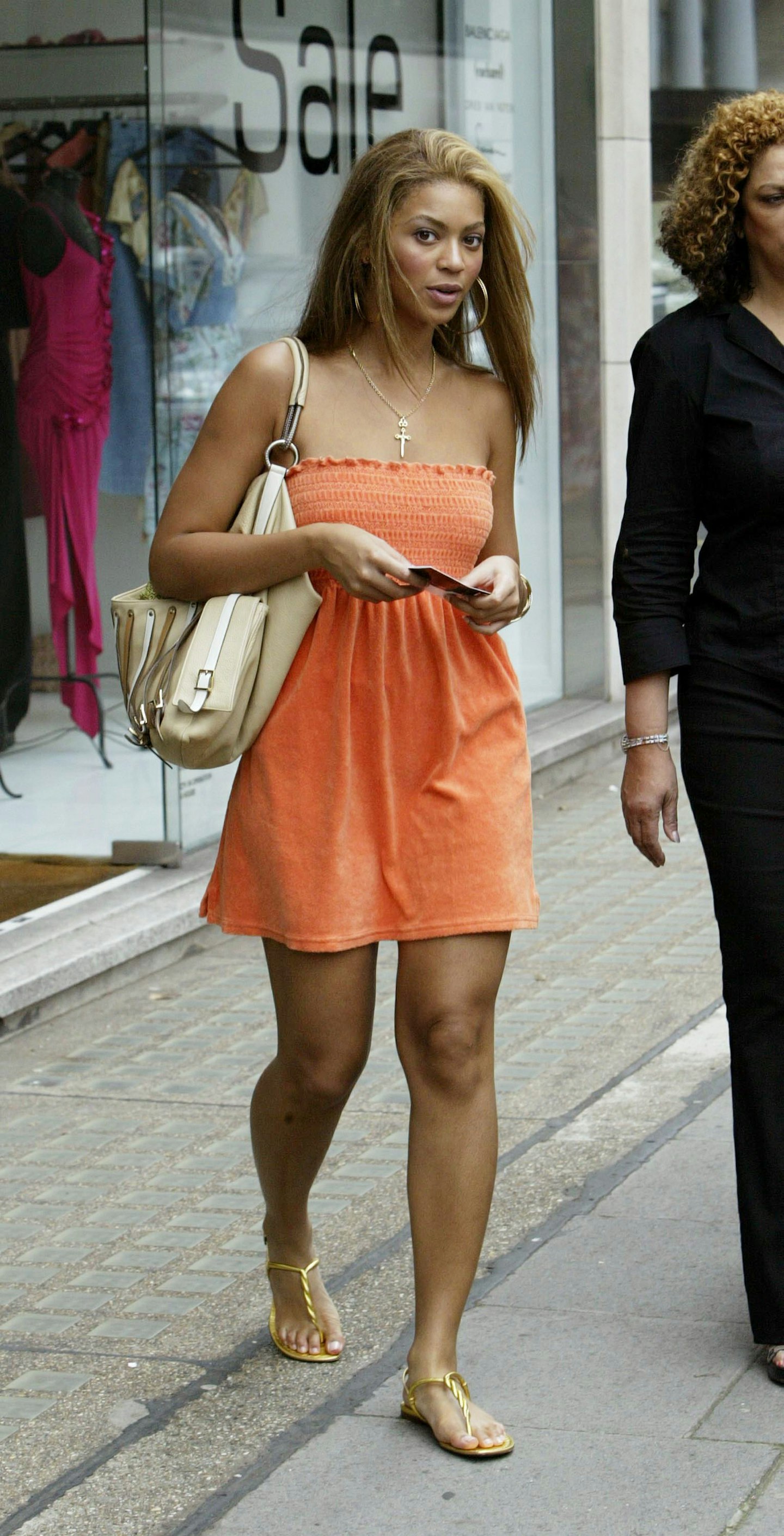 16 of 21
CREDIT: Getty
Beyoncé's Boob Tube Dress
Another entry for Queen B. Beyoncé wore one, and so did Carrie Bradshaw, yet a stretchy boob tube dress seems vaguely terrifying now. Who knows? If combat trousers and bandanas can do it, maybe boob tubes are due a comeback.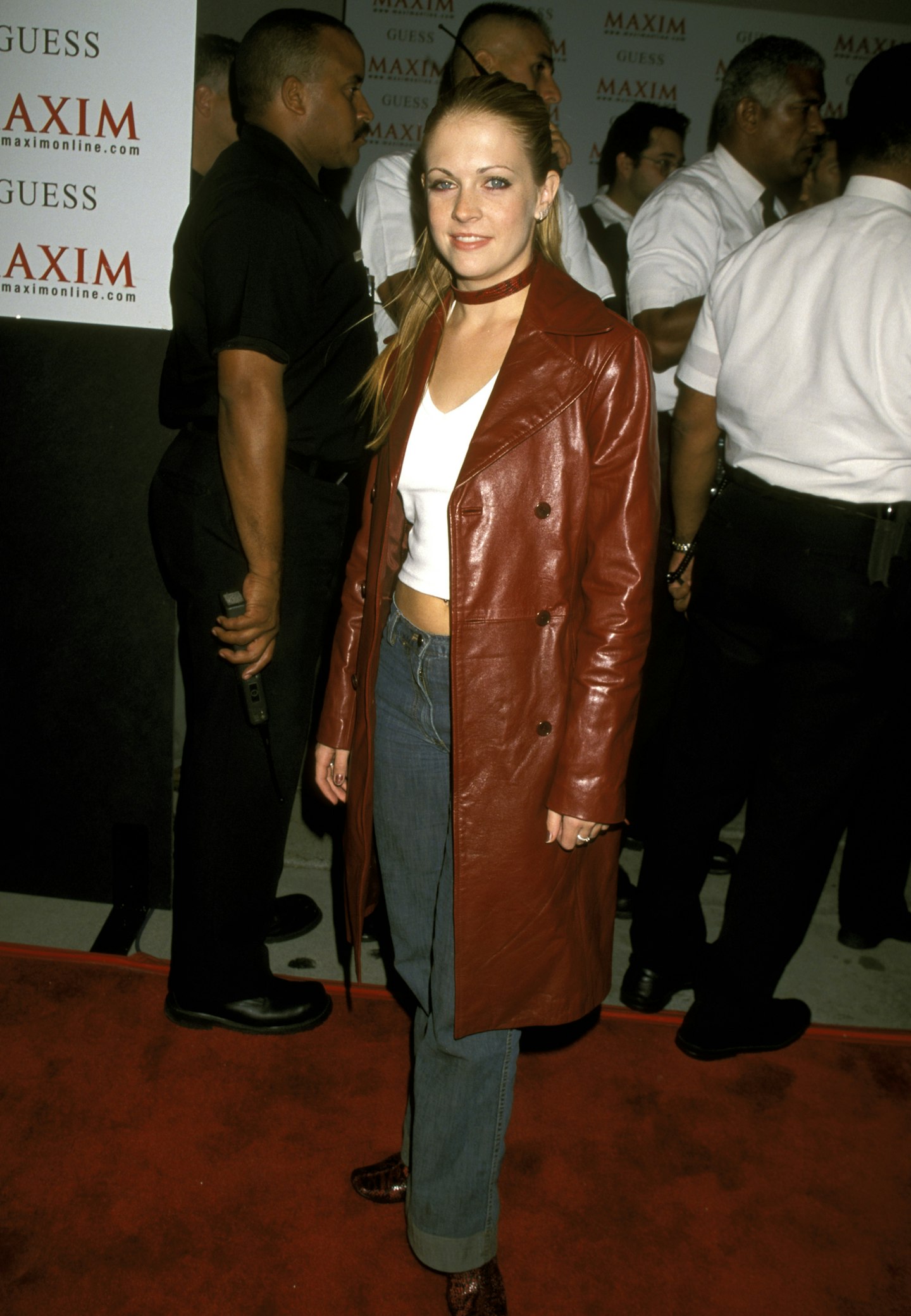 17 of 21
CREDIT: Getty
Melissa Joan Hart's Leather Coats
Hands up if you used to daydream about being able to change outfits like Sabrina? We'll also take Melissa Joan Hart's burgundy leather coat. Thanks.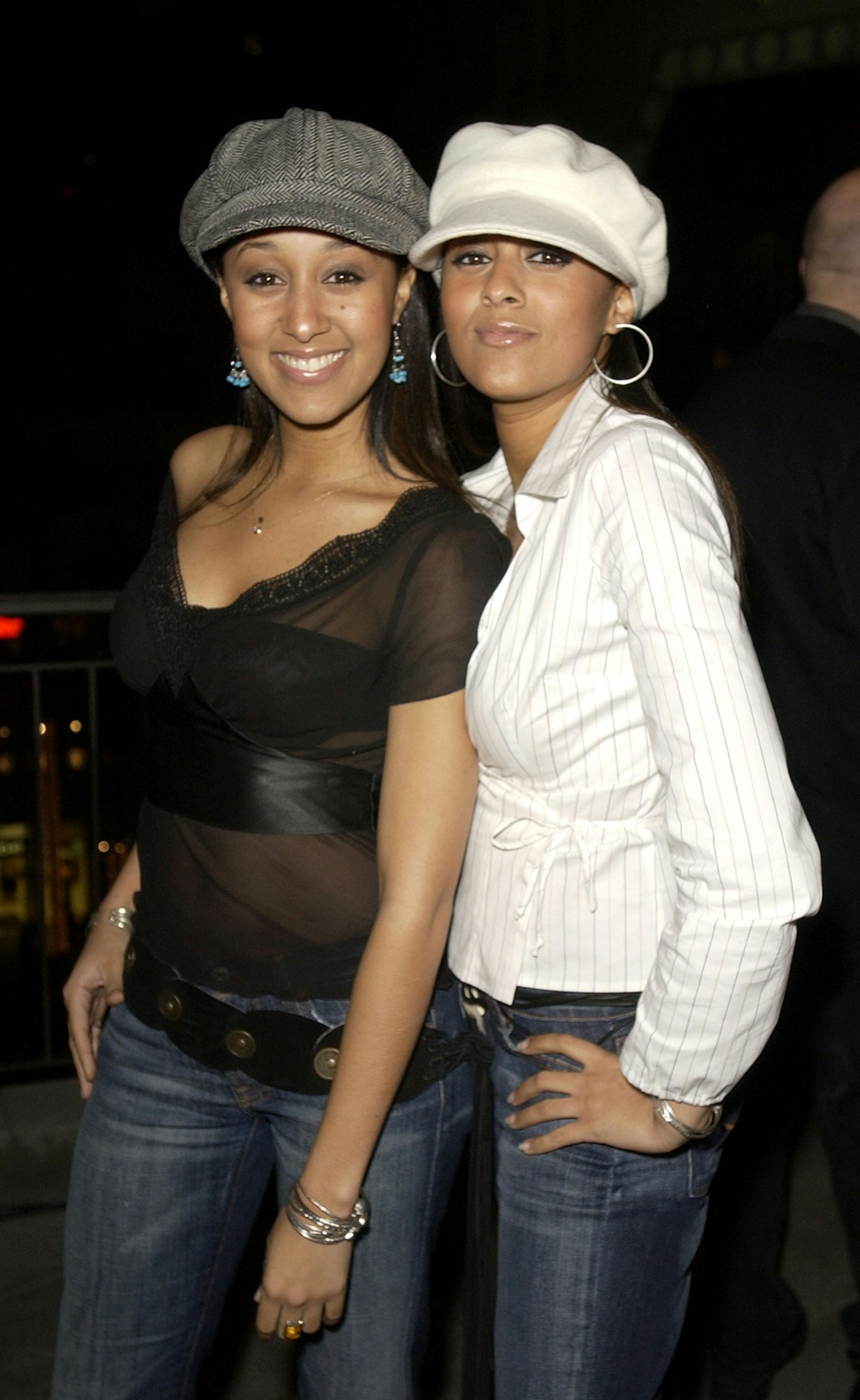 18 of 21
CREDIT: Getty
Tia and Tamara Mowry's Baker Boy Hats
Of all the questionable hats belonging to the noughties hall of fame, the baker boy is perhaps the most underappreciated. Spotted here on Sister Sister's Tia and Tamara Mowry, we're thinking it's ripe for a renaissance (outside of Peaky Blinders).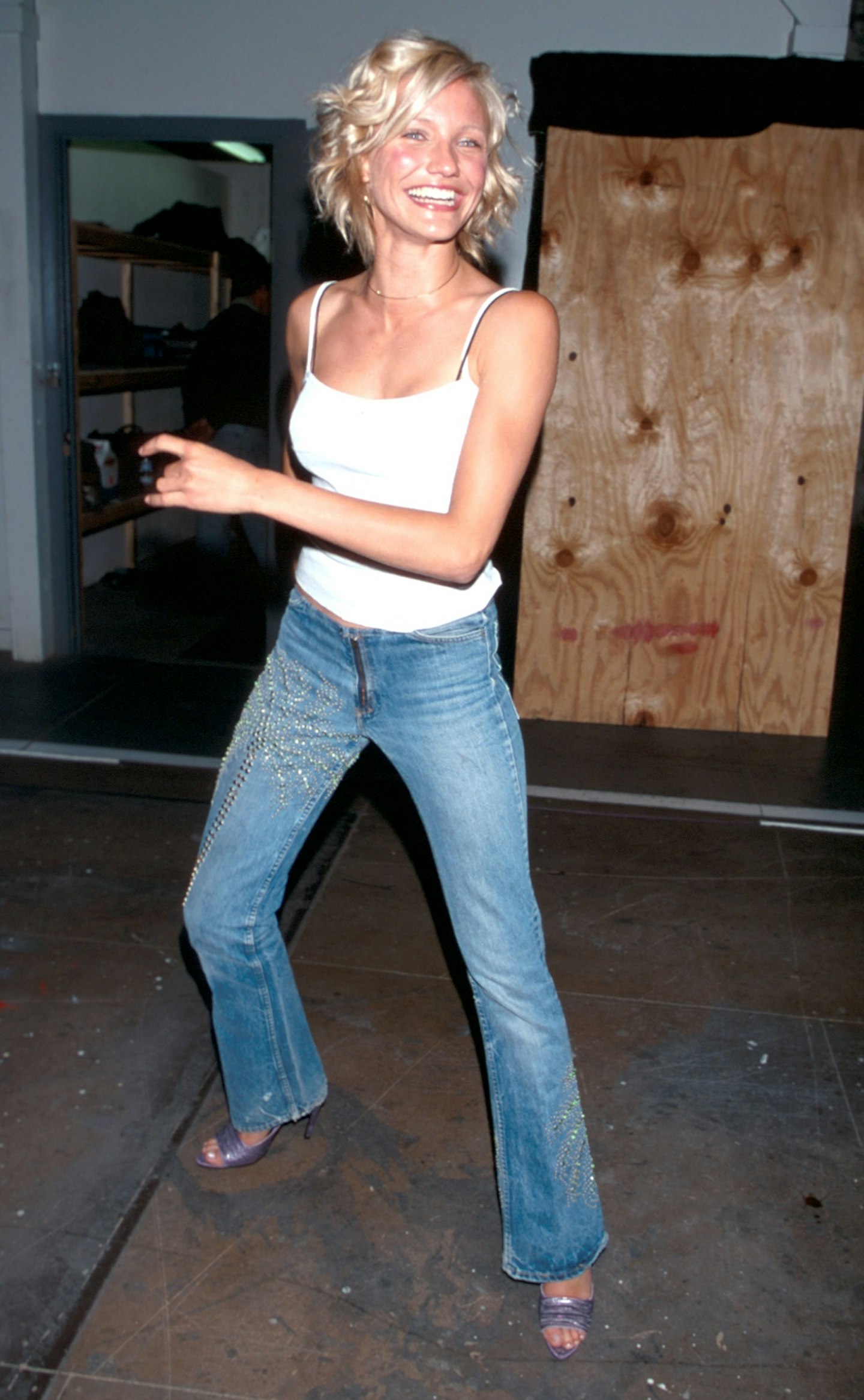 19 of 21
CREDIT: Getty
Cameron Diaz's Strappy Top
Oddly enough, Cameron Diaz's strappy top, metallic mule sandals and low-slung jeans could be part of Hailey Bieber or Bella Hadid's Instagram-approved wardrobe in 2022 .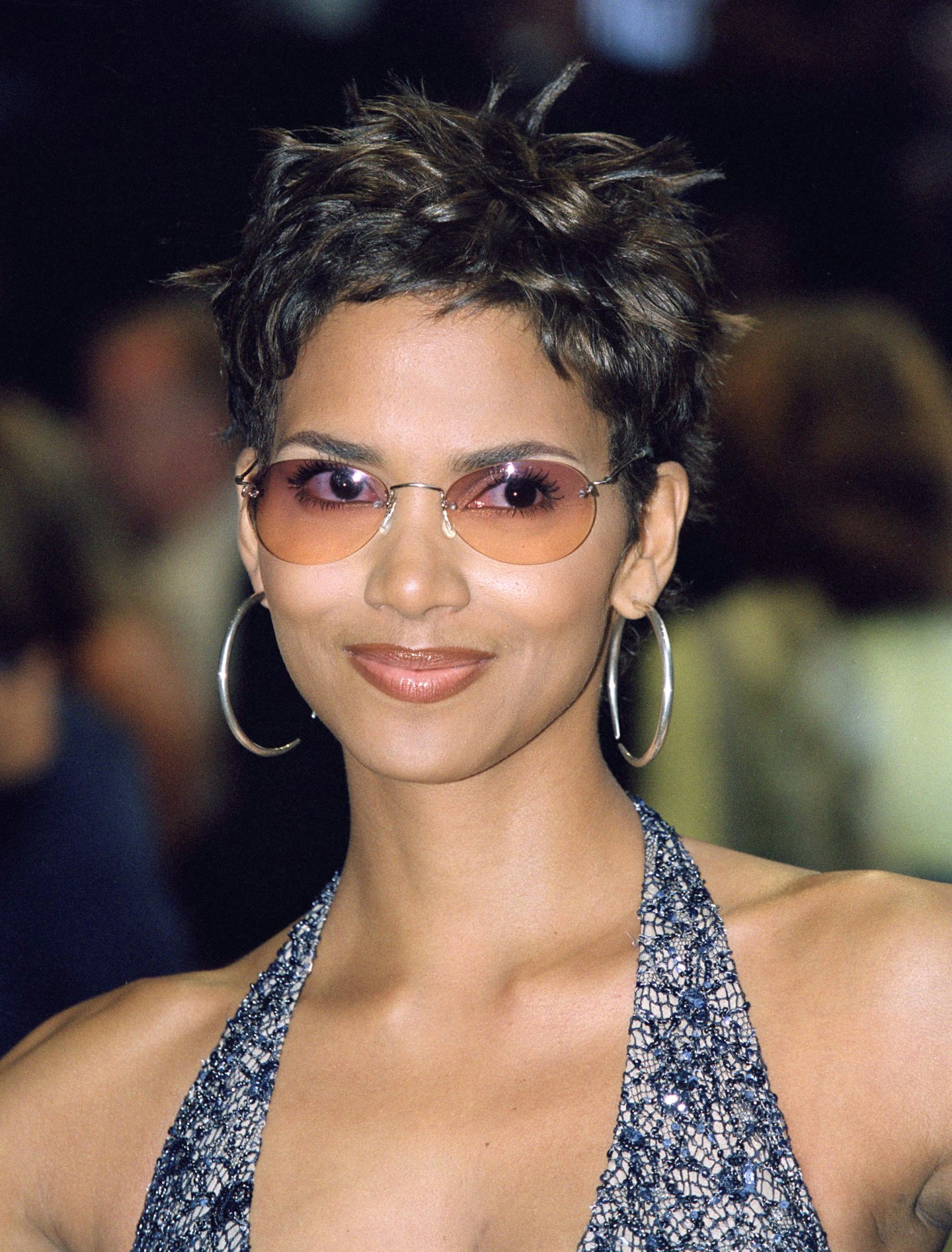 20 of 21
CREDIT: Getty
Halle Berry's Tinted Sunglasses
Halle Berry's sunset-coloured shades - note, without rims - were the cat's eye of the early noughties.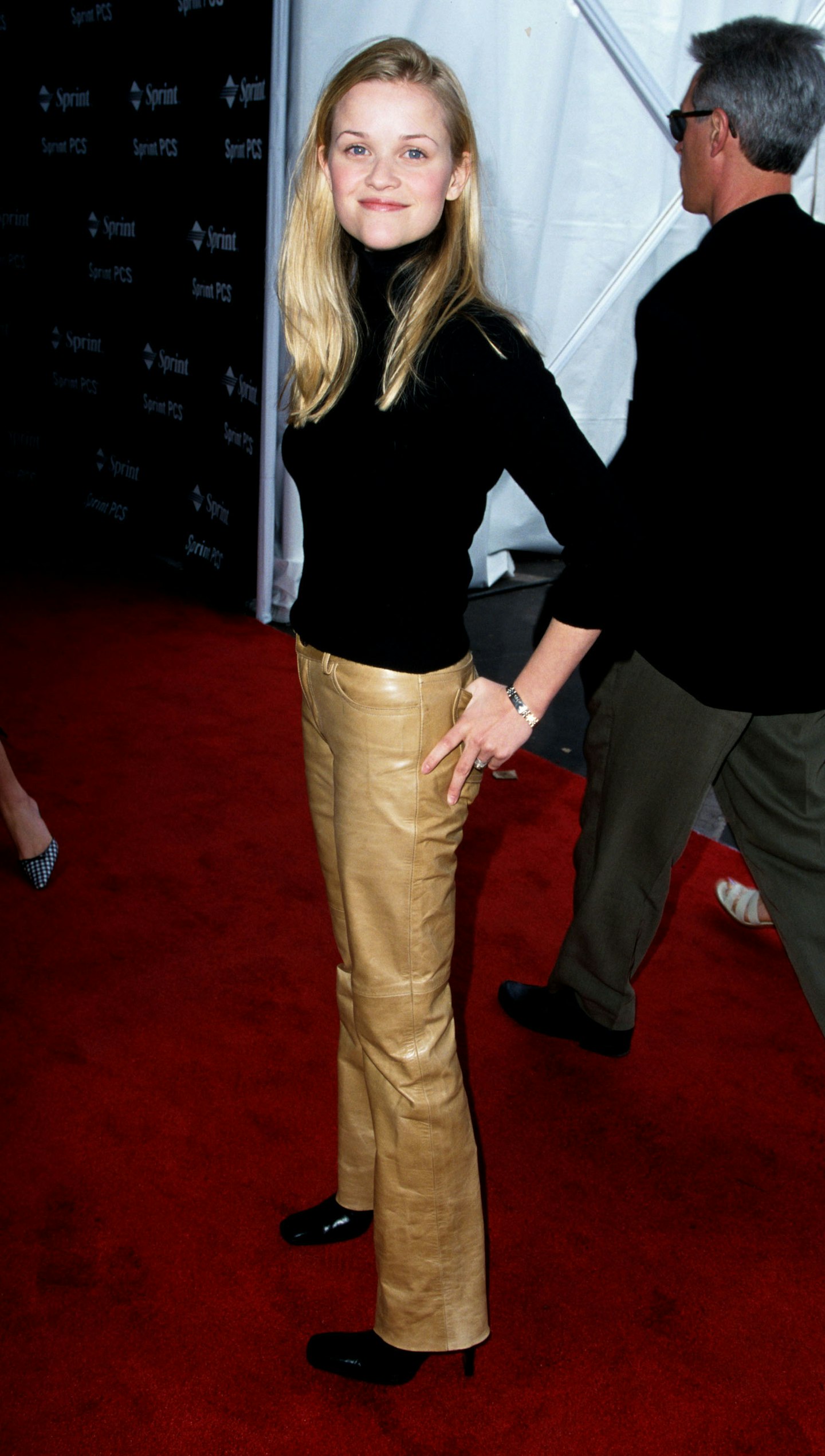 21 of 21
CREDIT: Getty
Reese Witherspoon's Polo Neck
Ah 2000, when celebrities wore (at least what looked like) their own clothes on the red carpet instead of gowns. Case in point, Reese Witherspoon's wardrobe of black polo necks and caramel leather trousers that defined the era's dress code: don't try too hard and definitely don't wear a dress.
CHECK OUT: all the beauty products you were once obsessed with in the early noughties
We may earn a commission for purchases made through our links
All the beauty products from your past
1 of 12
Maybelline's Dream Matte Mouse, £7.99
If you're a 90s baby, there's a high chance that this whipped up mousse was your first foray into foundation. Top marks for coverage and staying power, this matte formula wasn't so forgiving on dry skin.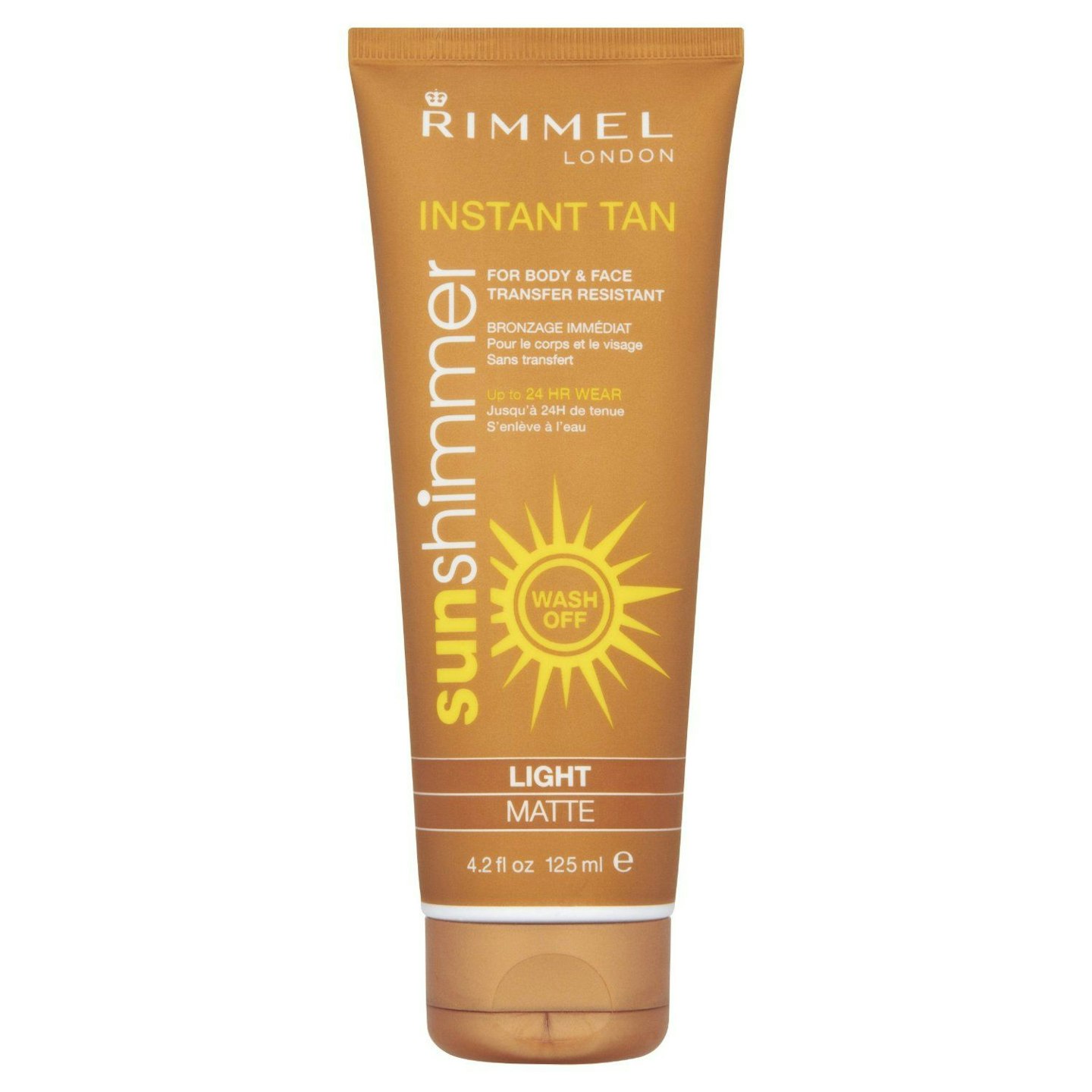 2 of 12
Rimmel Sunshimmer Water Resistant Wash Off Instant Tan, £6.99
Going 'out out'? For many of us, that required a decent layer of Rimmels instant tan. It didn't matter if it was shimmer or matte, it just had to be liberally applied - so much so, hands were stained too.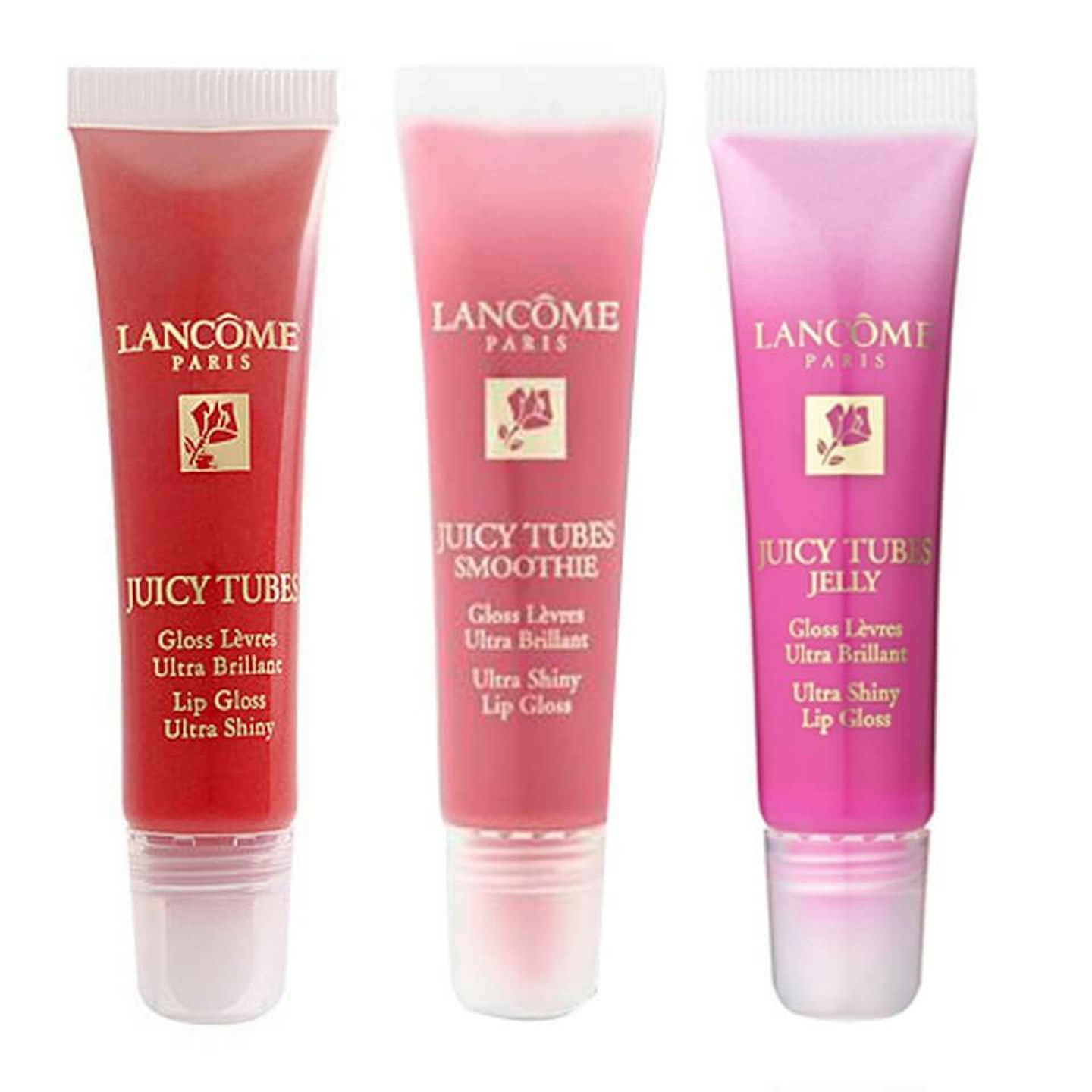 3 of 12
Lancome Juicy Tubes, £20
The biggest beauty hit of the '90s? These squeezy tubes of high-shine gloss that made it on to every teenage birthday wish-list.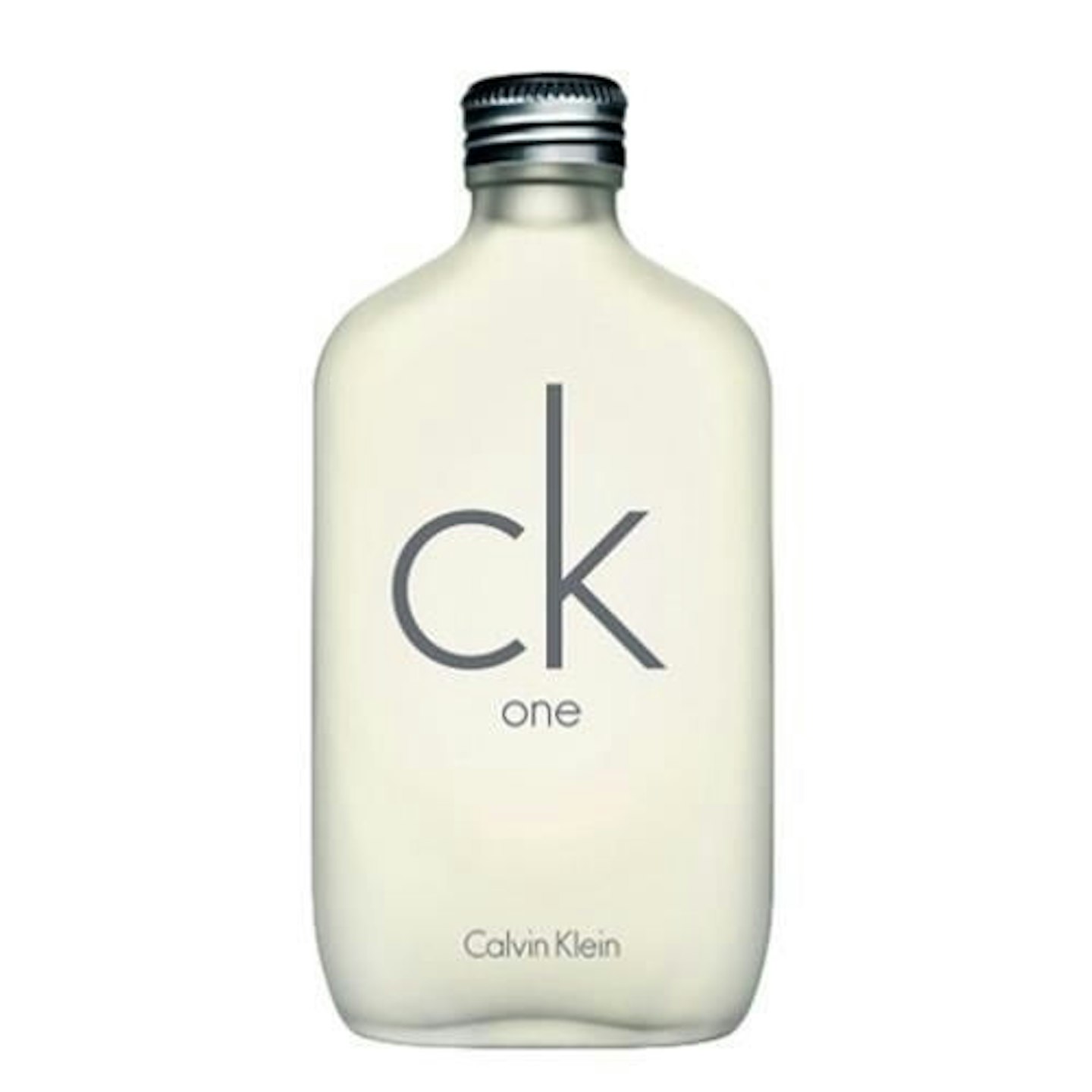 4 of 12
Calvin Klein CK One, £42
The first 'unisex' fragrance, CK One became the scent of the 90s with twenty bottles selling every minute at its peak. Fresh and vibrant, it's still a popular choice today and really captures that teenage spirit.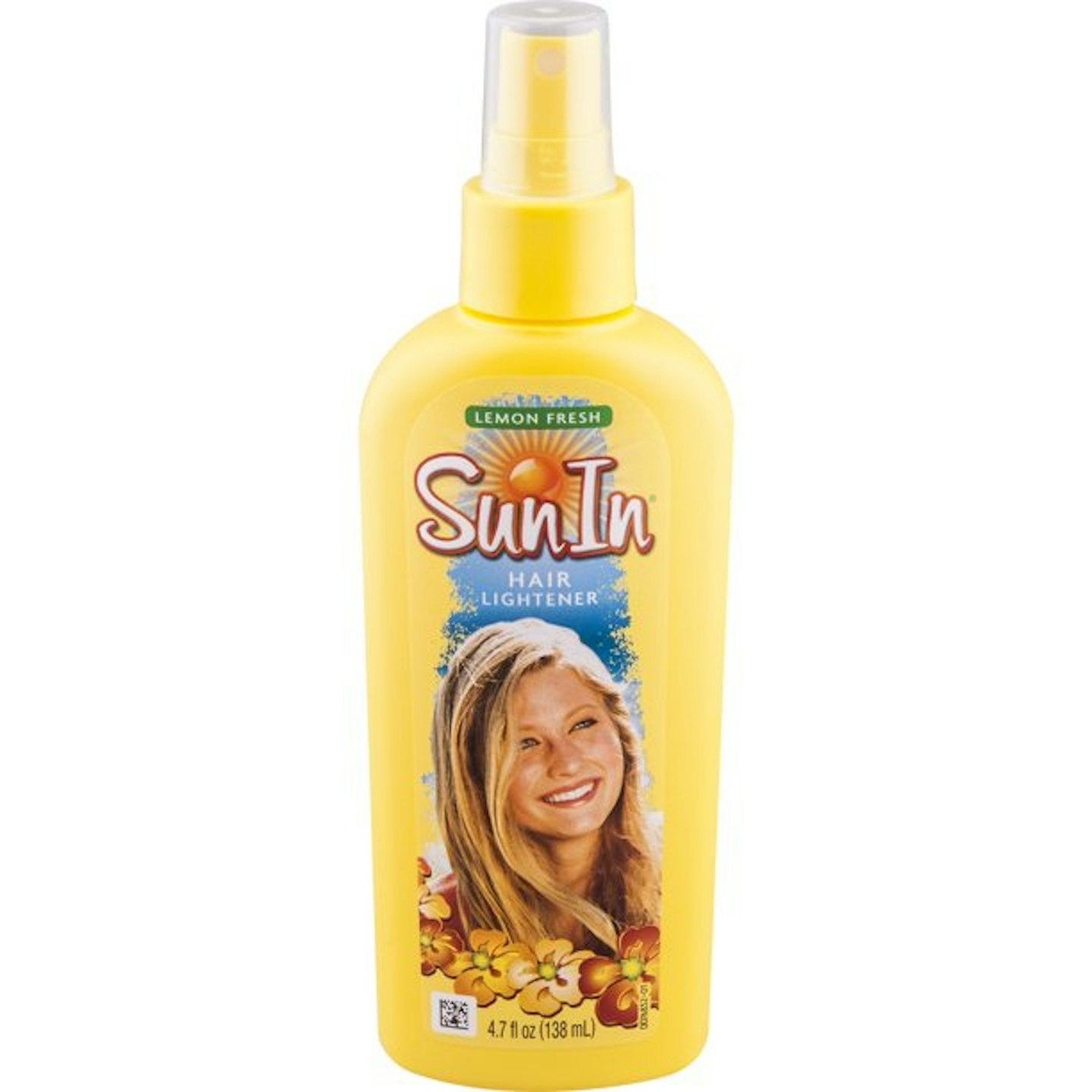 5 of 12
Sun In Lightener Spray
No holiday was complete without a liberal mist of Sun In. Lightening and brightening naturally mid-to-light strands, it's blonde highlights bottled. (Well, technically it's peroxide and water, bottled).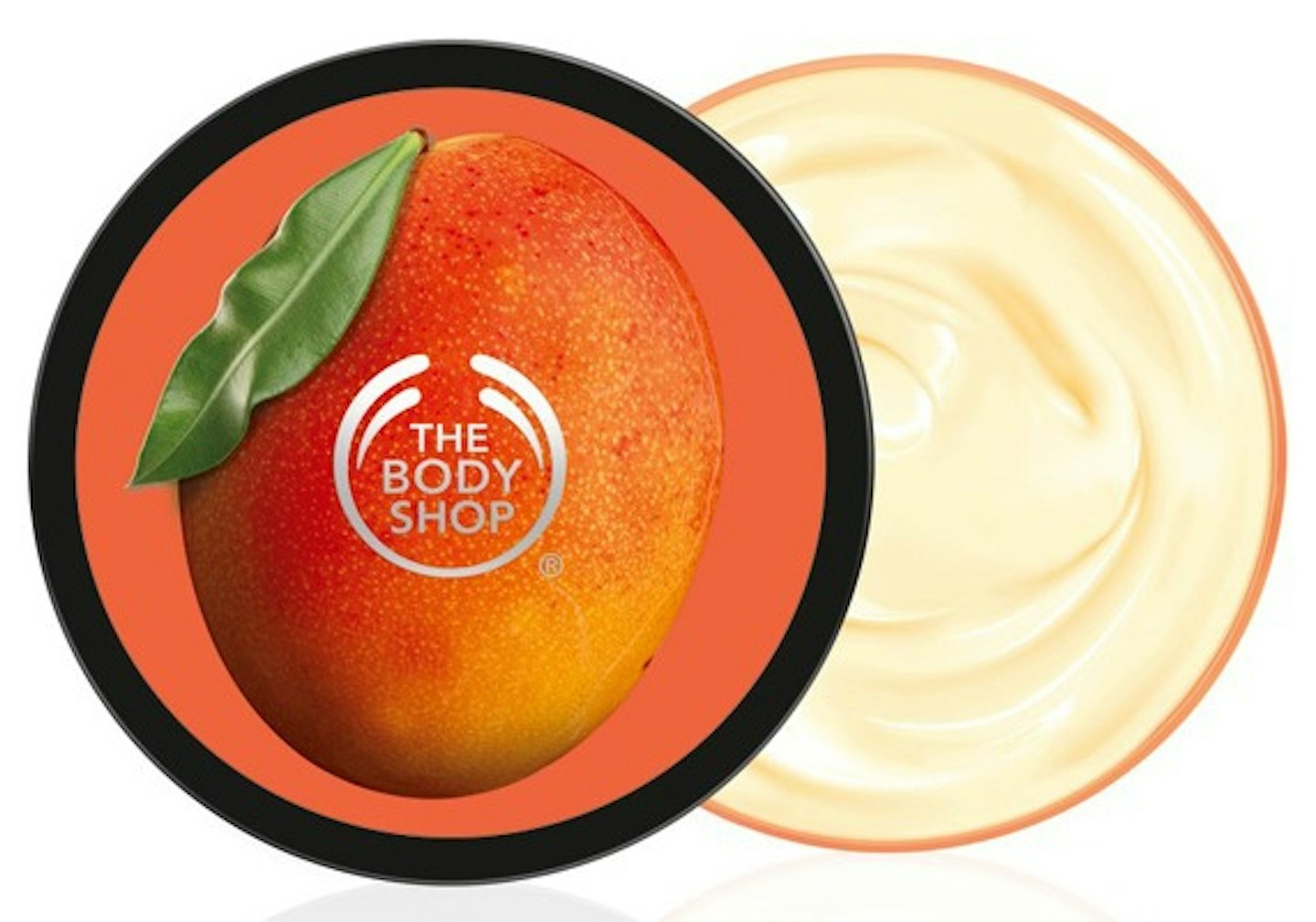 6 of 12
The Body Shop Mango Body Butter, £16
Ah body butter, how we love thee! Sweetly scented, this mango moisturiser became the go-to for many of us. Smells like a sorbet and hydrates like a hero.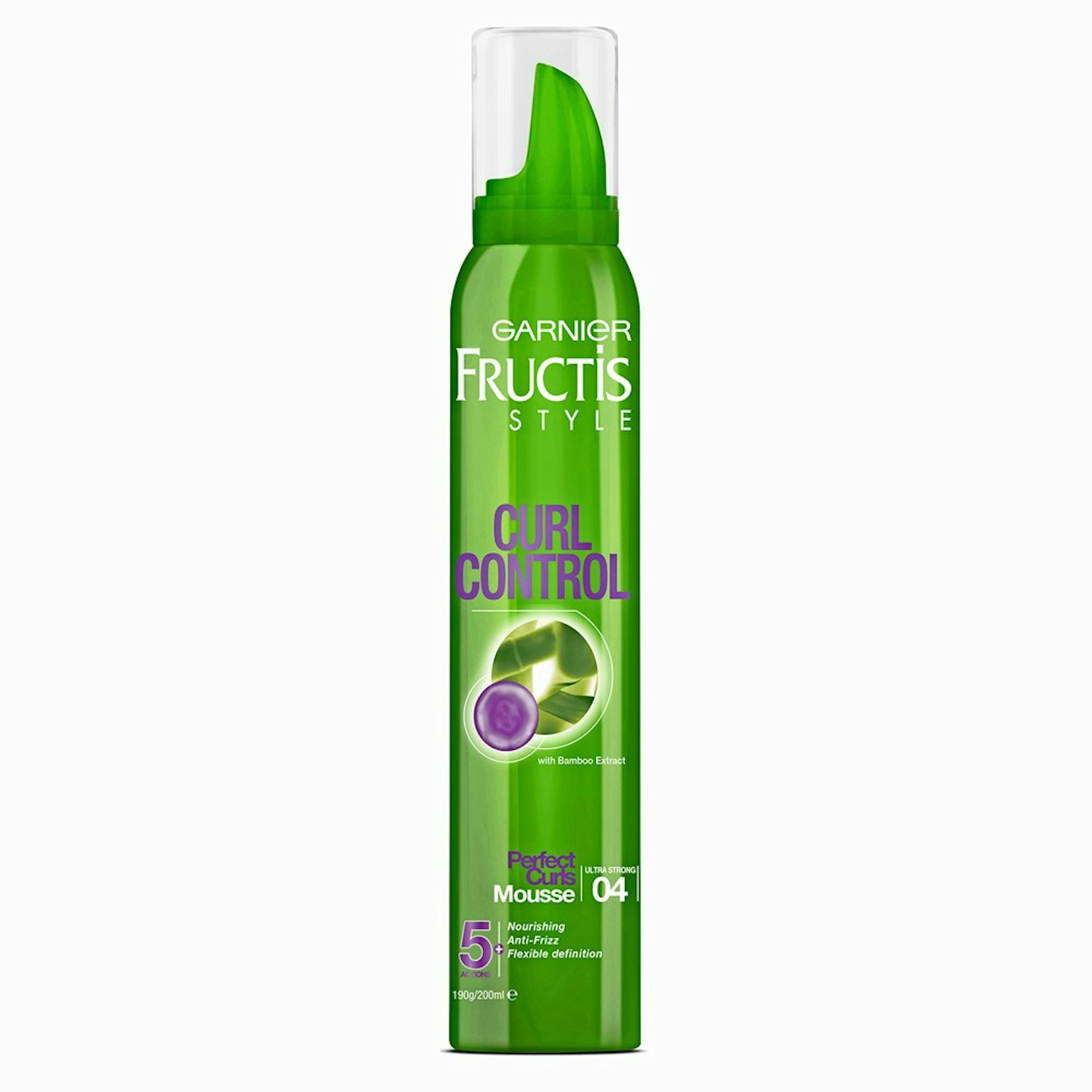 7 of 12
Garnier Fructis Style Curl Construct Creation Mousse, £11.30
Did you go through that scrunched, wet-curl phase too? The product of choice was Fructis Style Curl Mousse that we scrunched liberally into damp hair for a hard crispy curled finish.
8 of 12
Lasting Perfection Concealer Correction, £4.19
So much more then a complexion corrector, this concealer also made for a wonderful lipstick when you wanted to really make your eyes pop...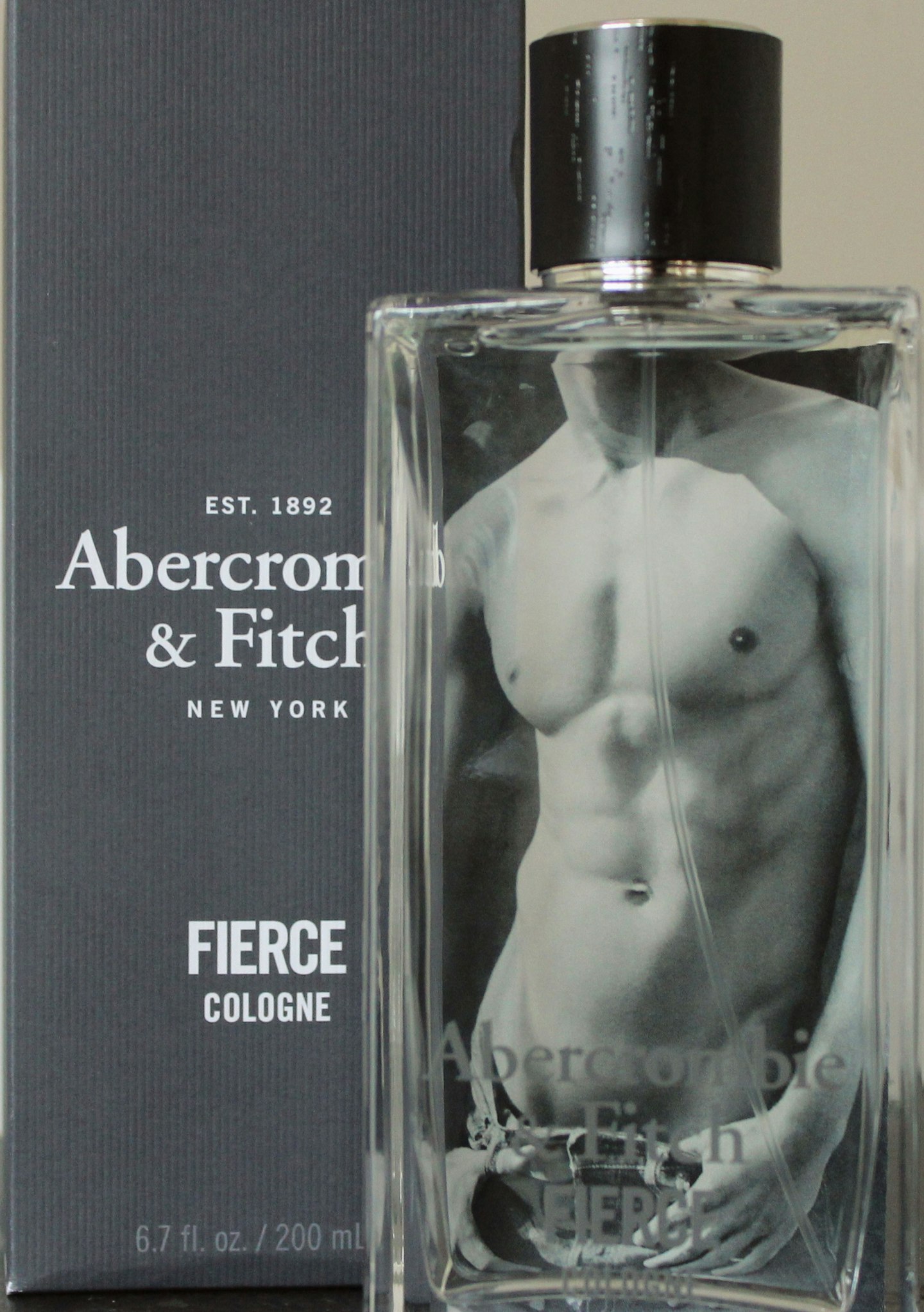 9 of 12
Abercrombie & Fitch Fierce Cologne, £78
If he smelt of Abercrombie & Fitch, he was a catch - even if he didn't look like the model that we embarrassingly queued up to be pictured with.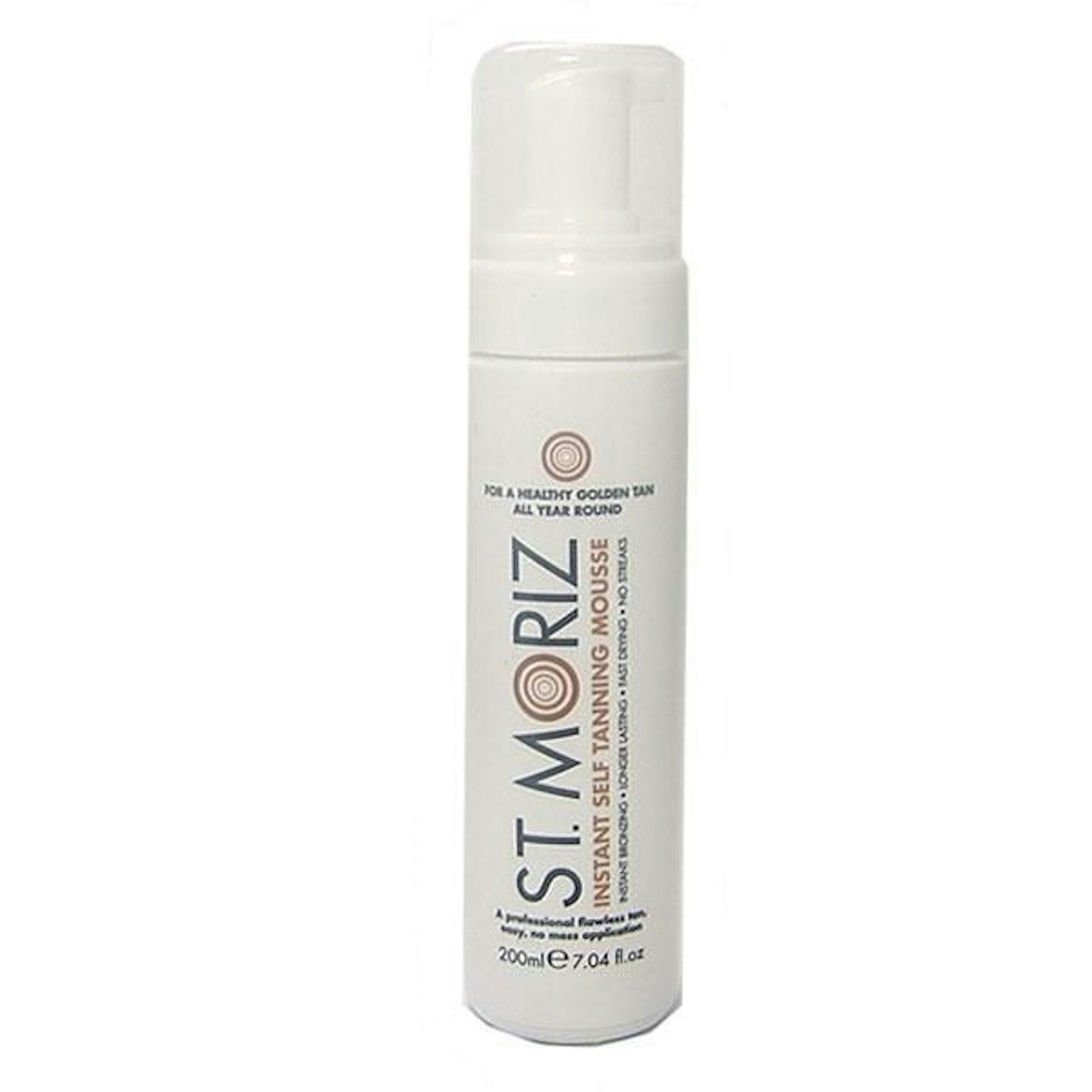 10 of 12
St. Moriz Tanning Mousse, £7.99
After Rimmel's instant tan, many of us graduated onto St Moriz. Powerful stuff, this mousse transformed the colour of our limbs in hours and stayed put for days (along with the tale-tale streaks and orange hands).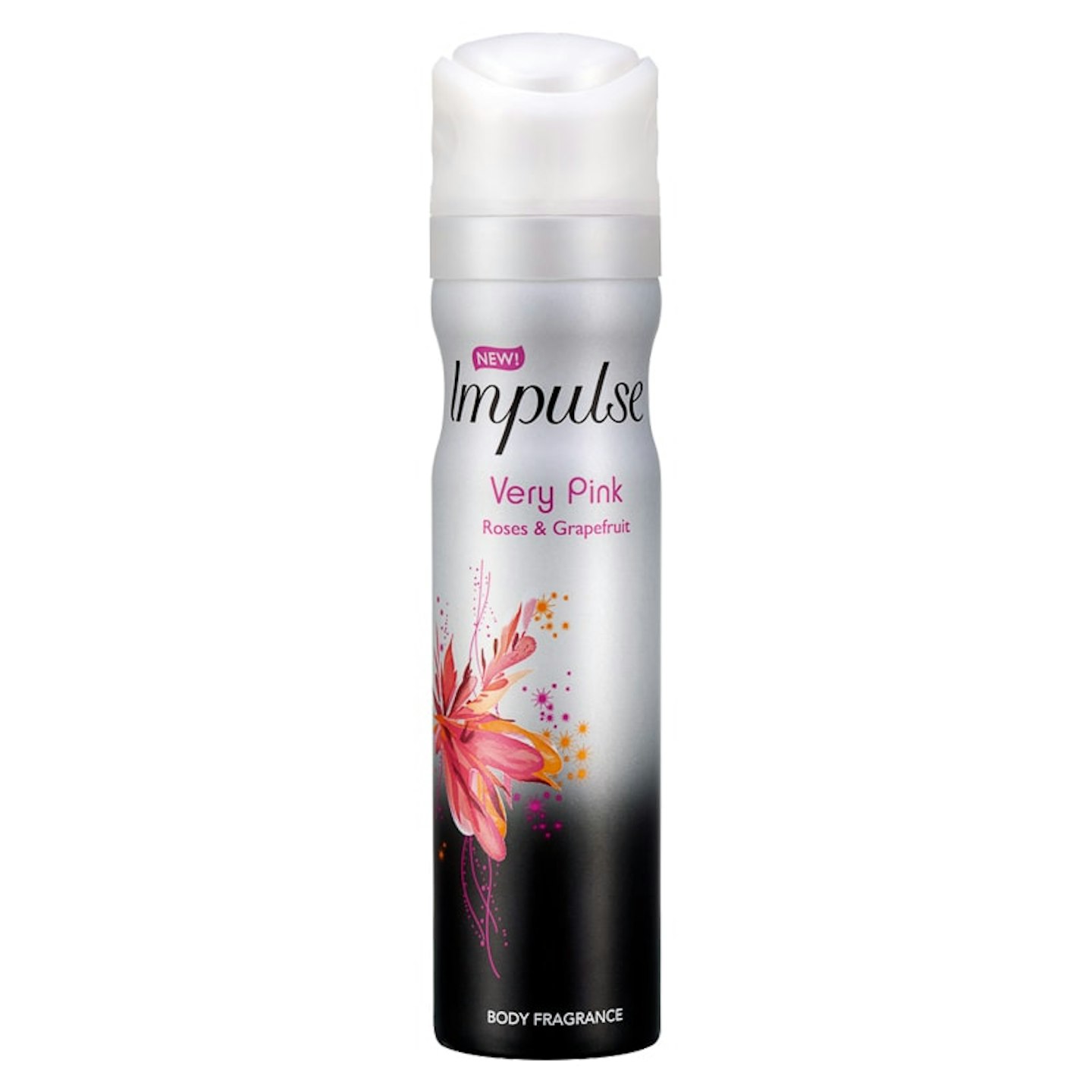 11 of 12
Impulse Body Spray, £1.99
The scent of school corridors, Impulse was a great choice for a quick freshen up mid-afternoon when you wanted to really impress. And picking your flavour in boots was always a fun trip out!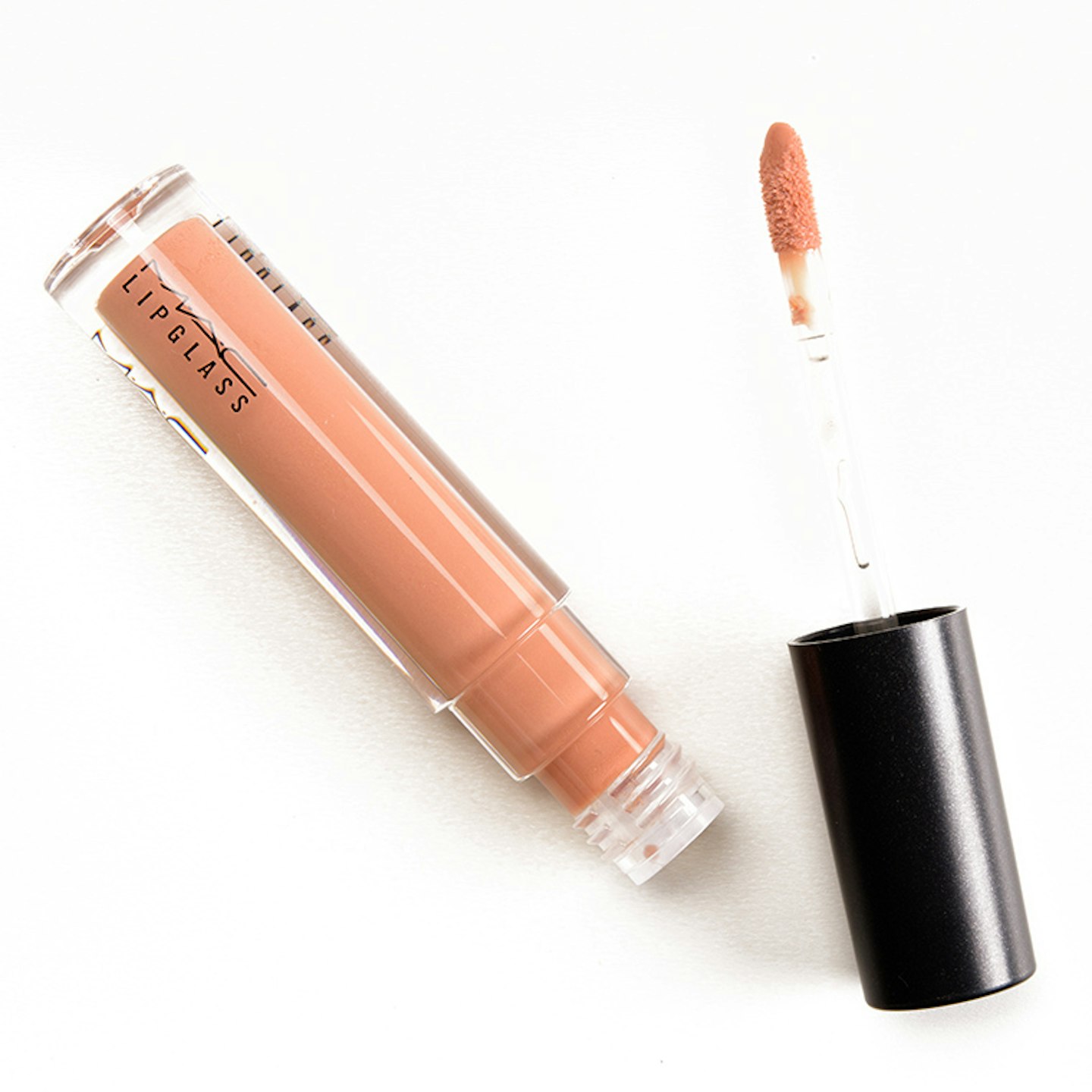 12 of 12
MAC Lipglass, £16
MAC lipglass - oh how we've missed you! Thankfully gloss has seen a revival, so we're firmly back on the lipglass hype.