Stranger Things season four, volume two has arrived! Don't worry, no spoilers here but, let's just say...all fans and critics are in meltdown mode right now. The hype over season four, released in two volumes over May and July, was crazy. It totally proves that the appetite for the Netflix Original series is still at a fever pitch. We're so excited to see what happens in season five.
If you go on anywhere, but especially on TikTok, everyone is obsessing over the new season. The plot, the characters, the music. Also people's infatuation with Jamie Campbell Bower. His acting, his eyes, his face 😍... Us? Obsessed with Jamie? Why would you even suggest that?? Can you even imagine? ...👀.
Are you just as excited as us for the gang's return? It might be time to fill your house and life with Hawkins commodities to celebrate the Stranger Things hype. We've got everything from the Quiksilver collaboration, Hellfire tees, arcade mugs, keyrings and more. We collected this selection from a variety of different places- the best places to get Stranger Things merch are Amazon, Truffle Shuffle or HMV.
Get ready to apologise to your bank balance - it's our Stranger Things merch roundup...
The Stranger Things merchandise you definitely need in 2022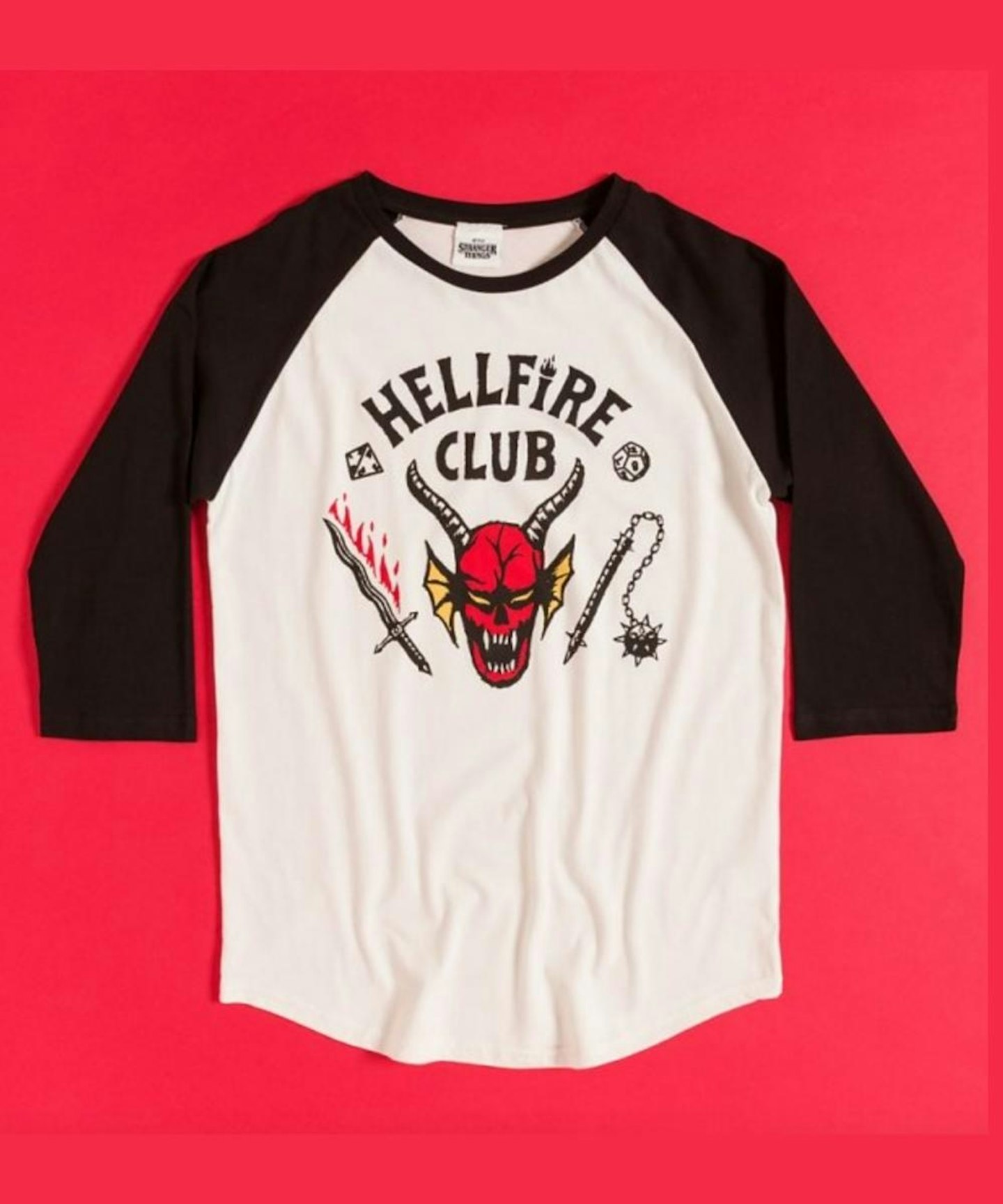 1 of 30
CREDIT: ebay
Hell Fire Club Stranger Hellfire Club Things 3/4 Sleeve Baseball T-Shirt
Eddie Munson is in the running for one of our top characters on Stranger Things of all time. He's only been in one season. Shows you how much the world loves that goofy lil' rocker. Get the Hellfire tee here, in 3/4 sleeve, short sleeve, long sleeve or sweatshirt.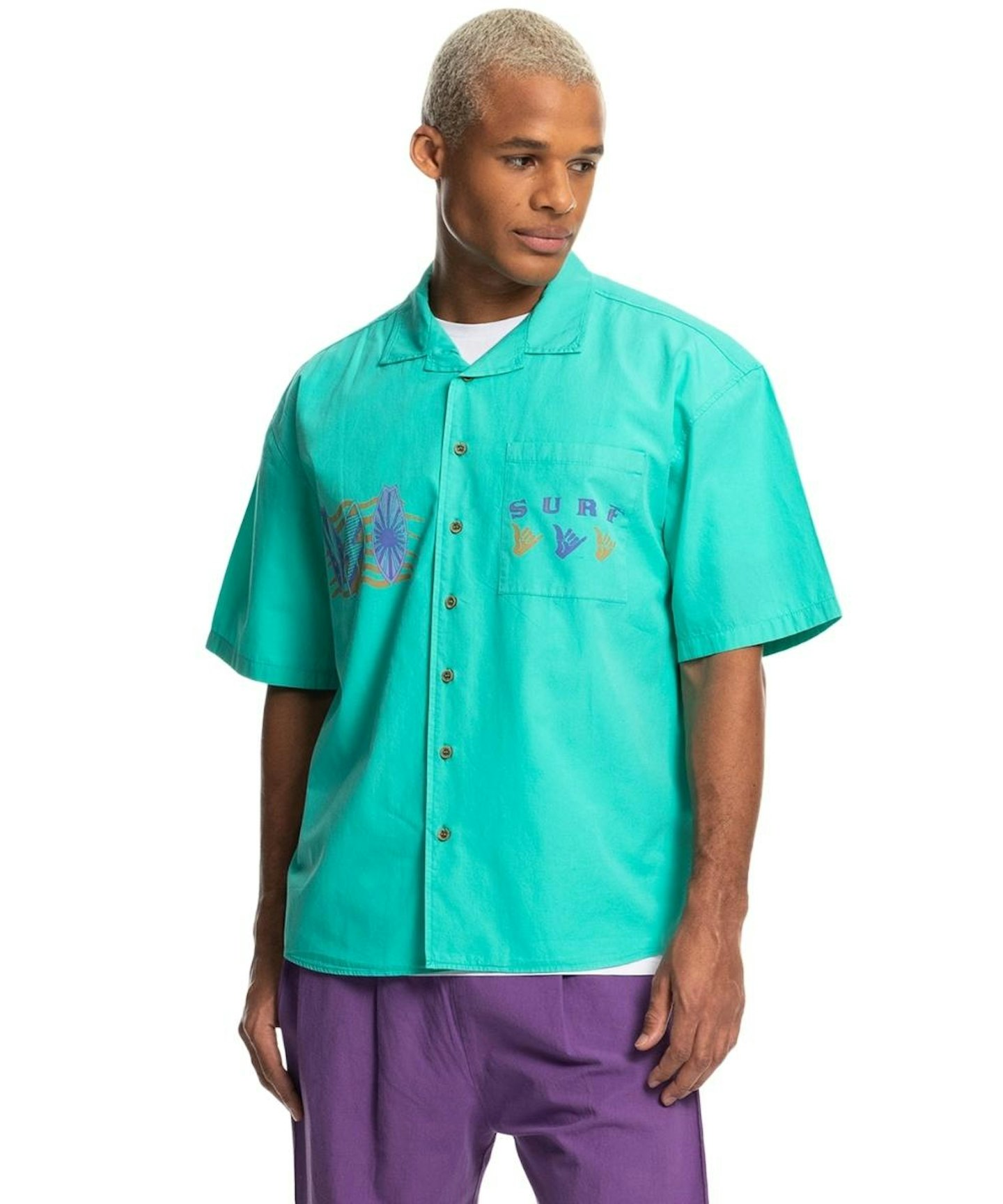 2 of 30
CREDIT: quiksilver
Quiksilver x Stranger Things The Mike - Short Sleeve Shirt
The brand Quiksilver is the official partner to the Stranger Things franchise this year, so they've released a bunch of clothes related to the show. It's fair to say we are excited. Quiksilver has recreated the clothes worn by the actors on screen, so you can dress exactly like your favourite character. We are gonna list all the items that should be in your basket in time for volume two, starting with Mike's surf t-shirt...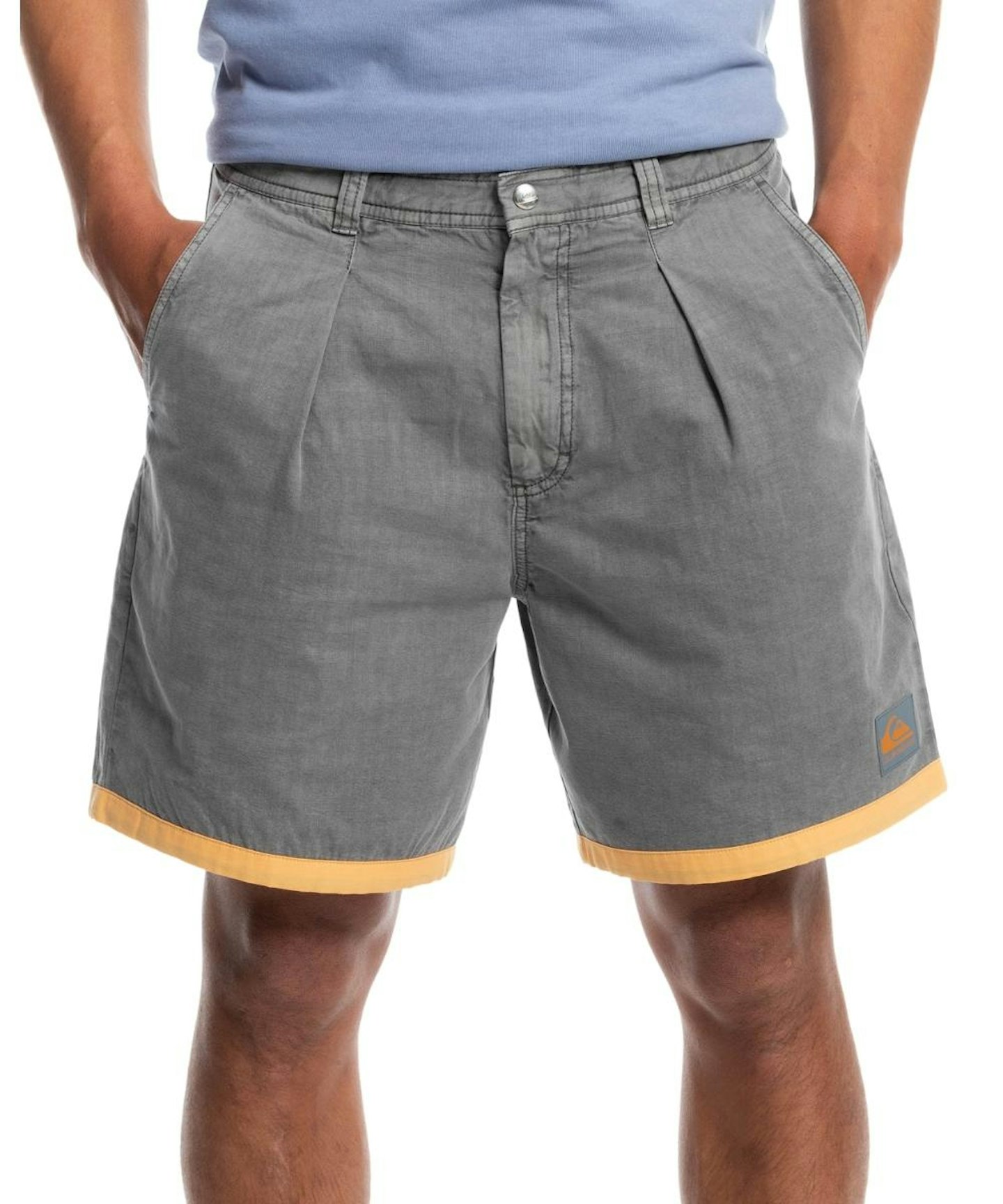 3 of 30
CREDIT: quiksilver
Quiksilver x Stranger Things The Mike - Pleated Shorts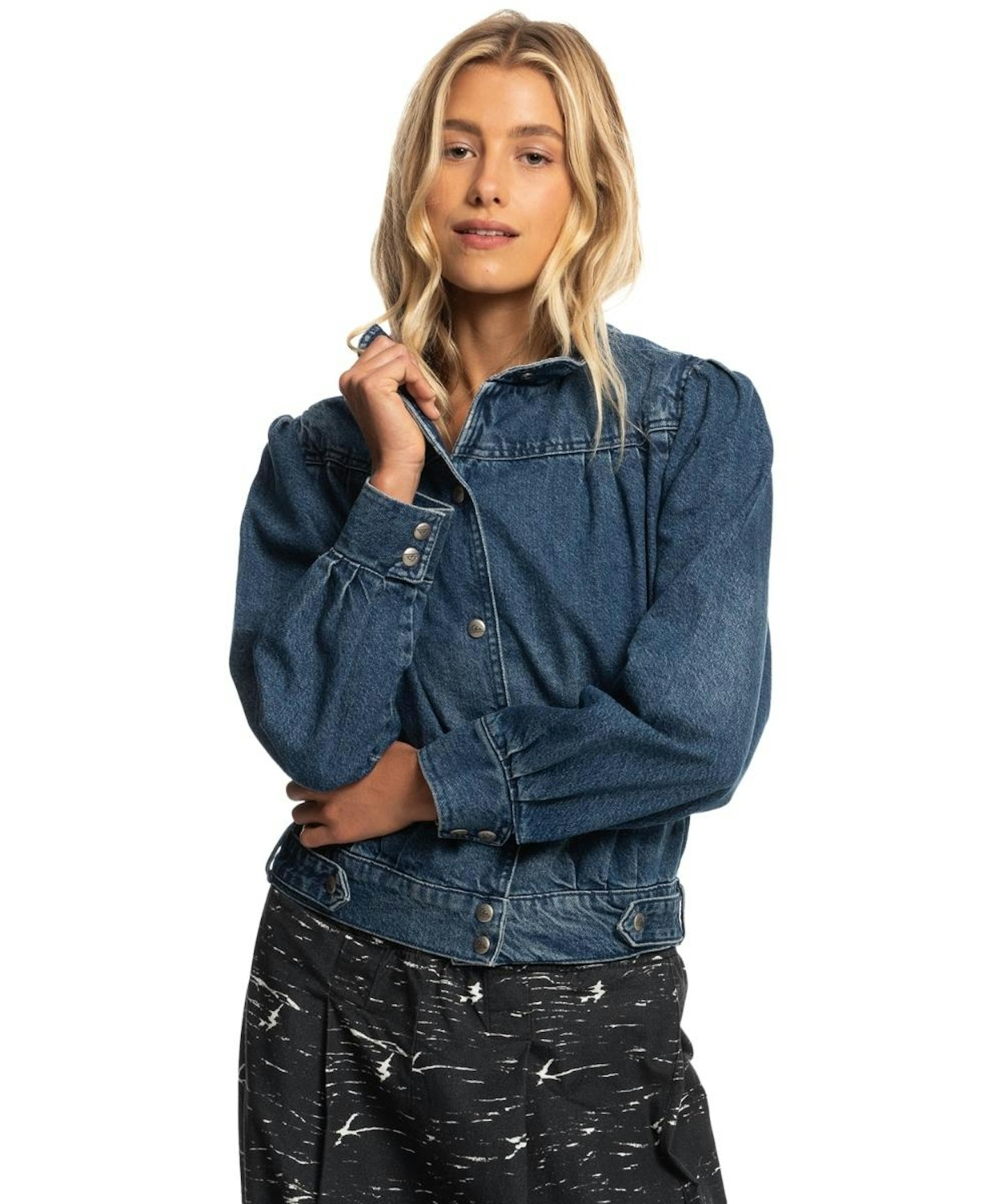 4 of 30
CREDIT: quiksilver
Quiksilver x Stranger Things The Nancy - Vintage Style Denim Jacket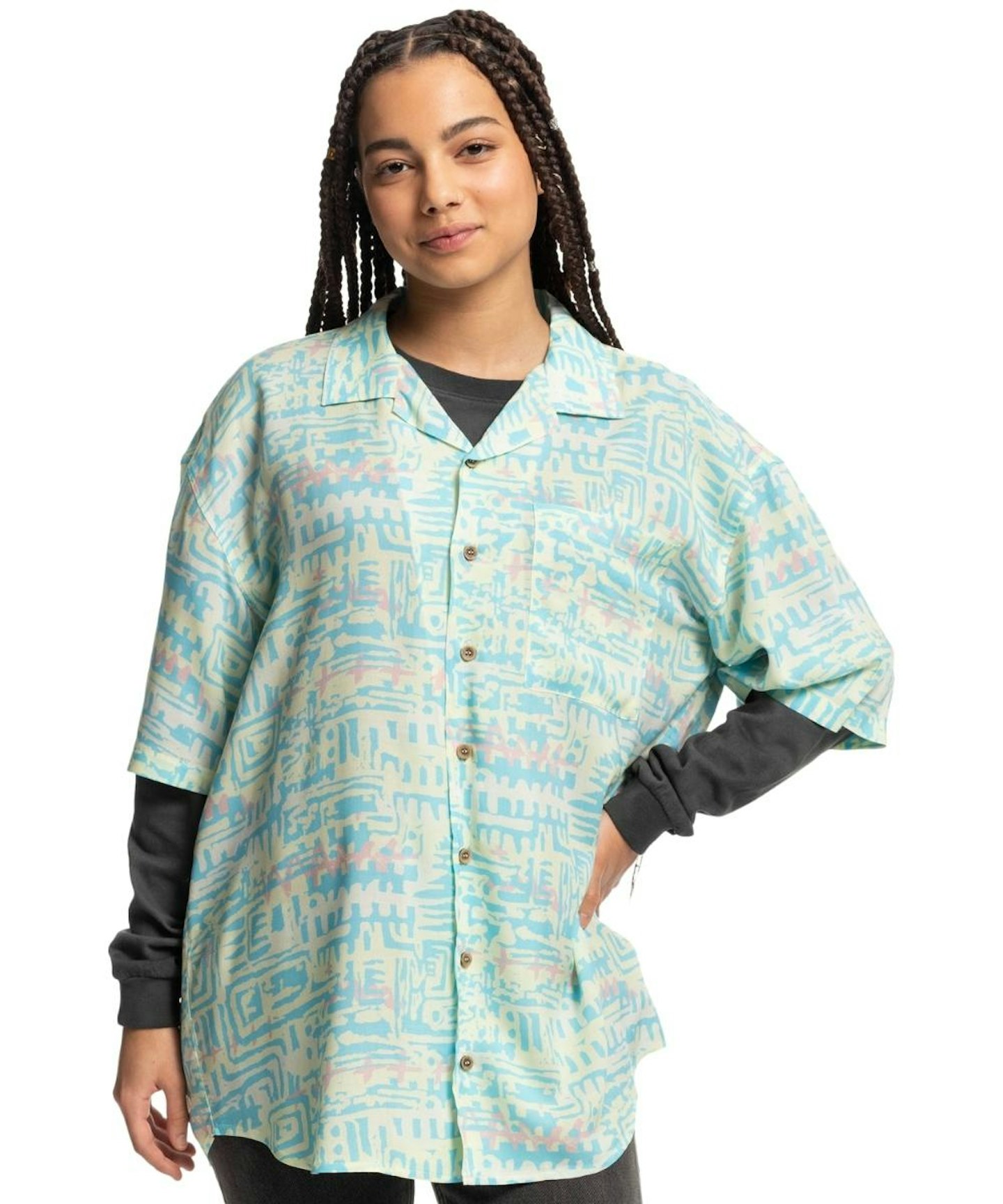 5 of 30
CREDIT: quiksilver
Quiksilver x Stranger Things The Argyle - Short Sleeve Shirt
6 of 30
CREDIT: quiksilver
Quiksilver x Stranger Things The Argyle - Long Sleeve T-Shirt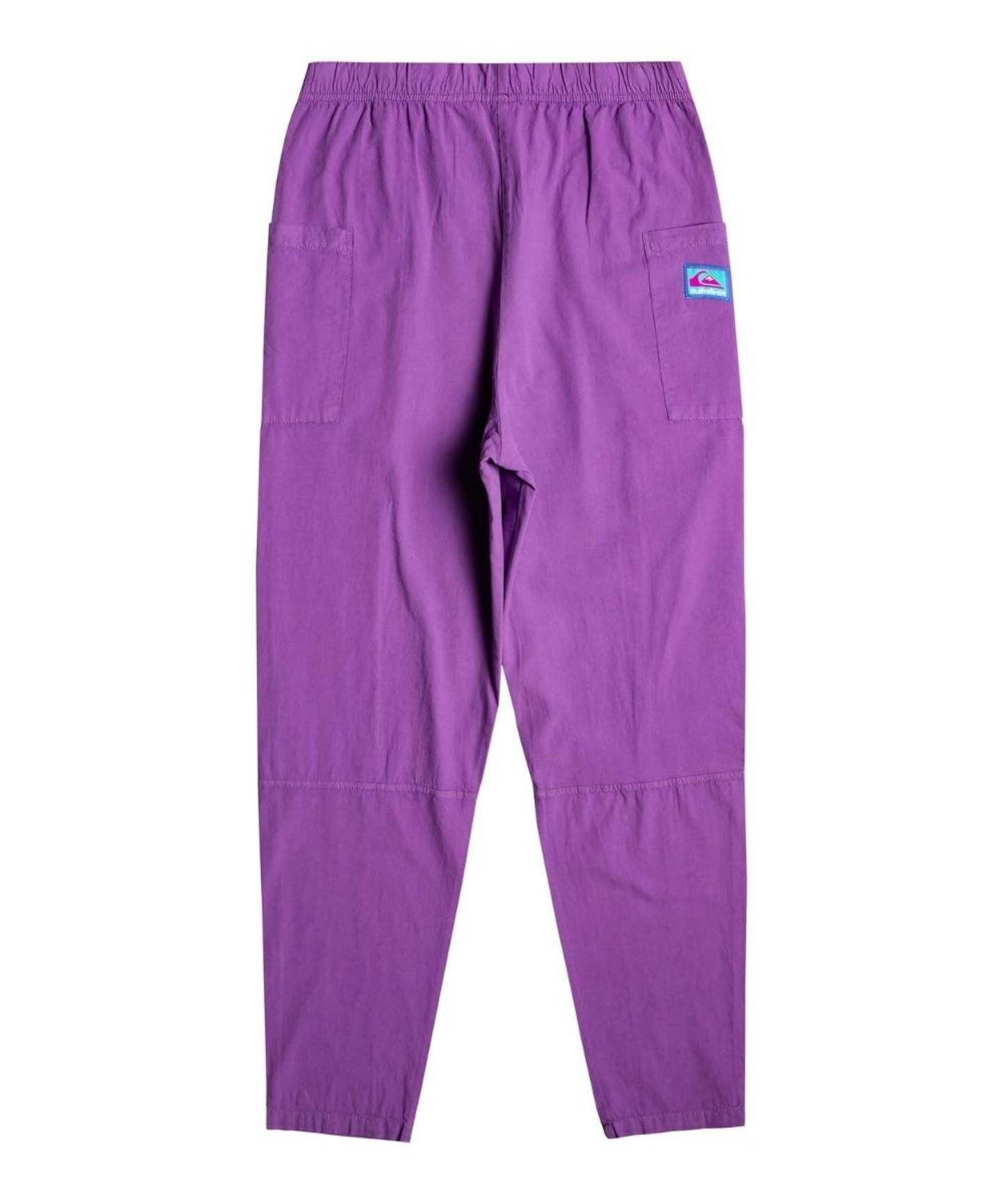 7 of 30
CREDIT: quiksilver
Quiksilver x Stranger Things The Argyle Trousers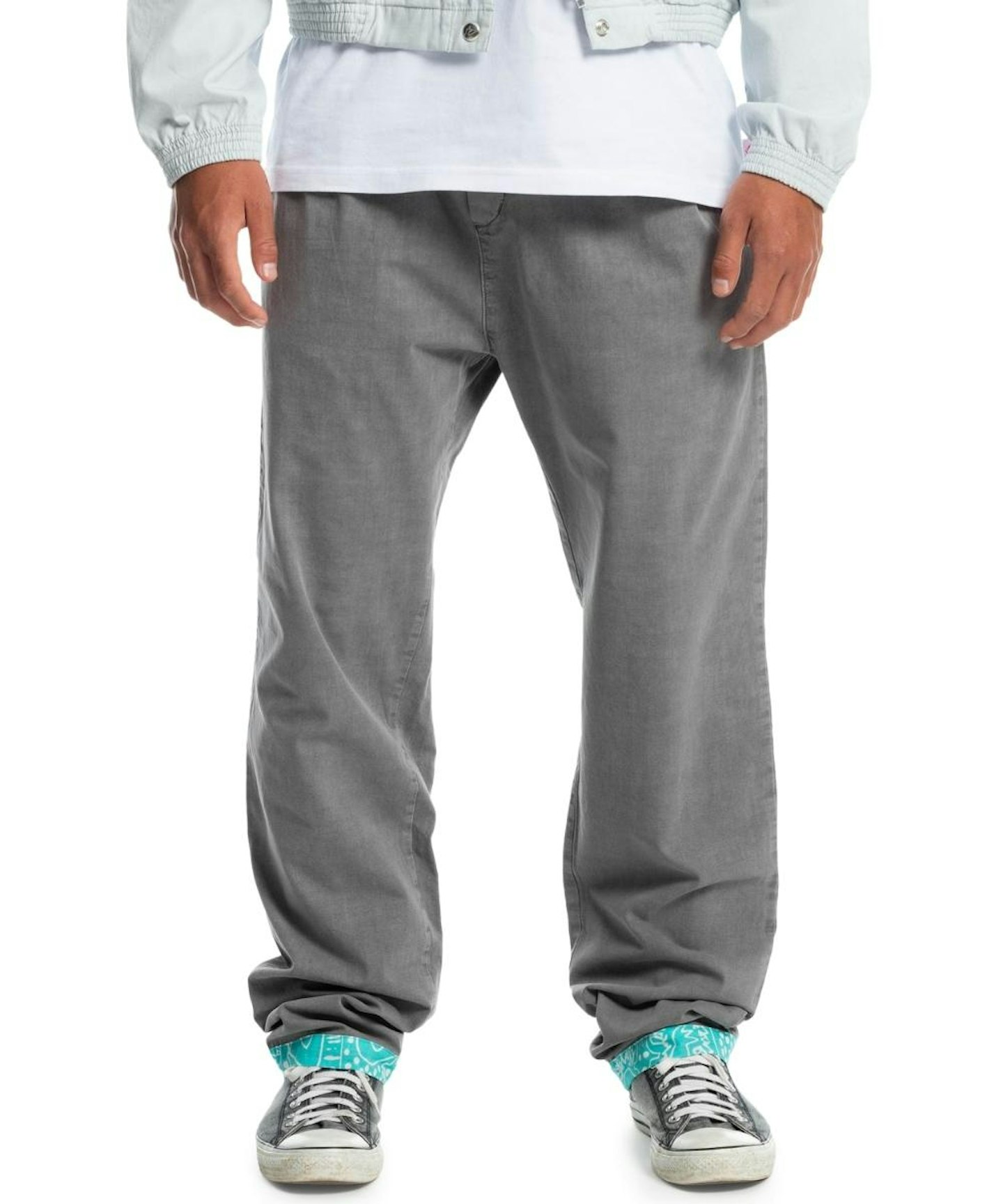 8 of 30
CREDIT: quiksilver
Quiksilver x Stranger Things The Steve - Trousers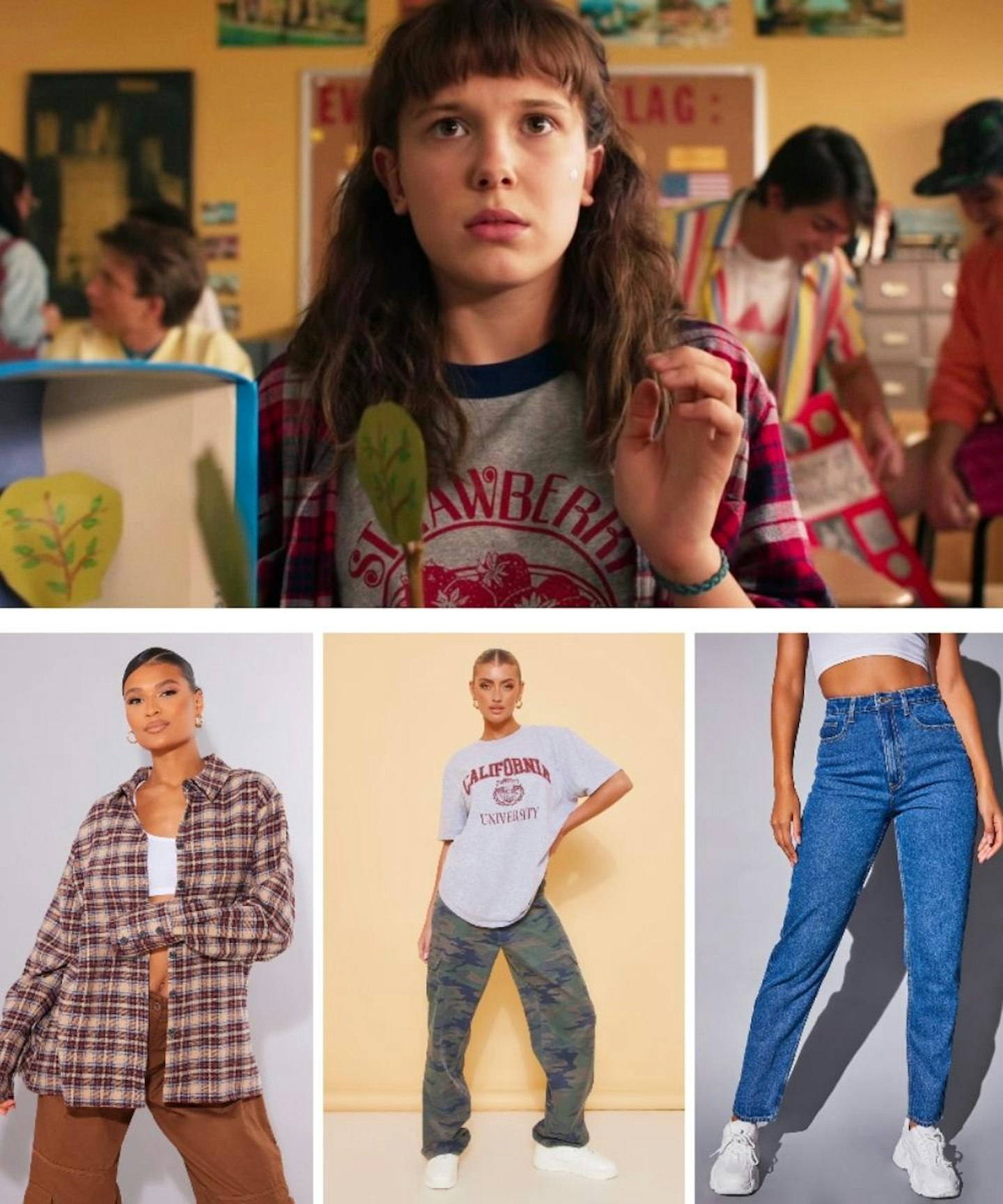 9 of 30
CREDIT: netflix, pretty little thing
Recreate Eleven's High School 80's Outfit
Yes, Eleven got utterly embarrassed in class in front of all her peers, but she did it in style. We love this 80's grunge aesthetic and have found the items you'll need to recreate the look.
Ash Grey California University Print T-Shirt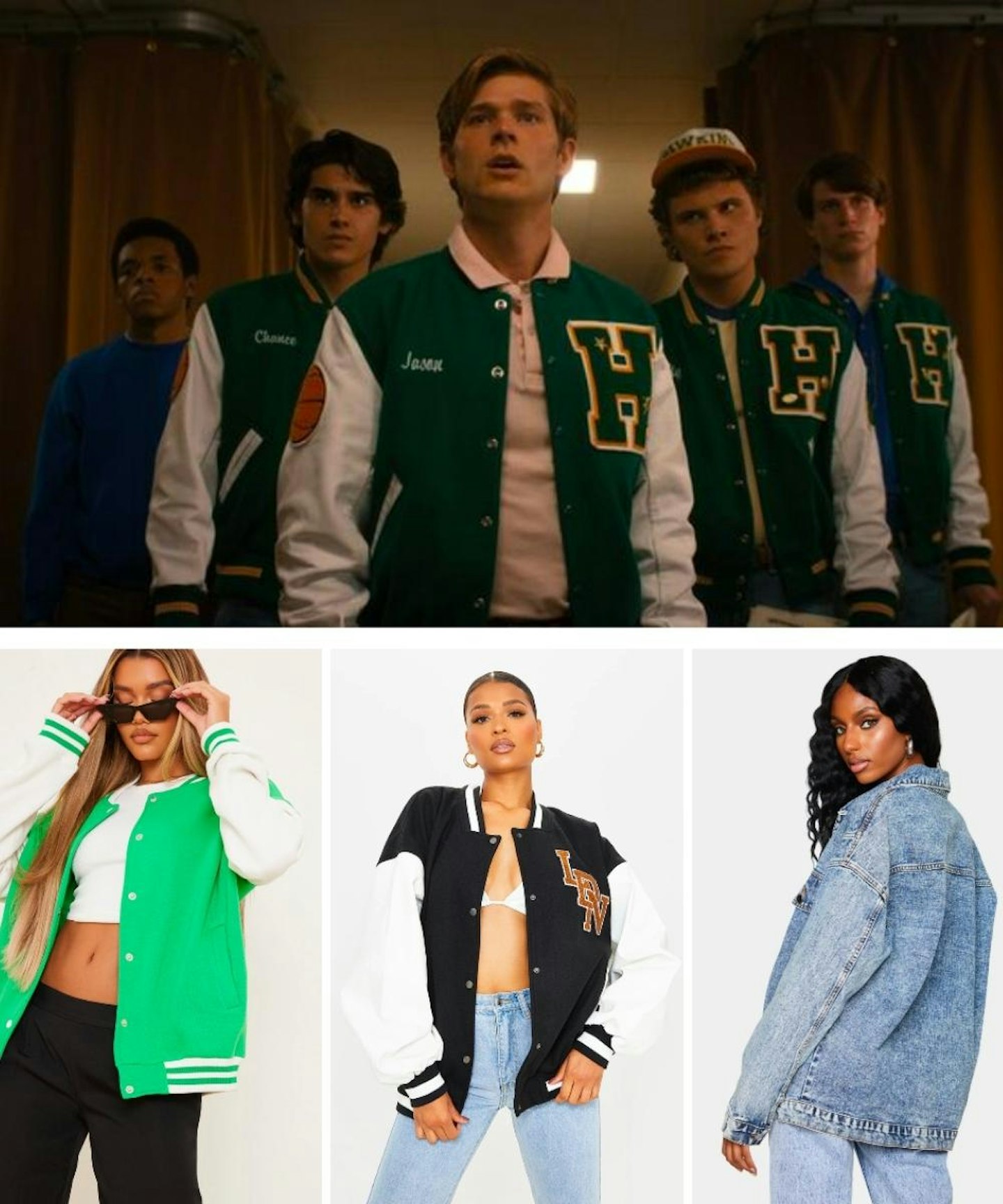 10 of 30
CREDIT: netflix, pretty little thing
Recreate Jake Carver & Gang Varsity Jackets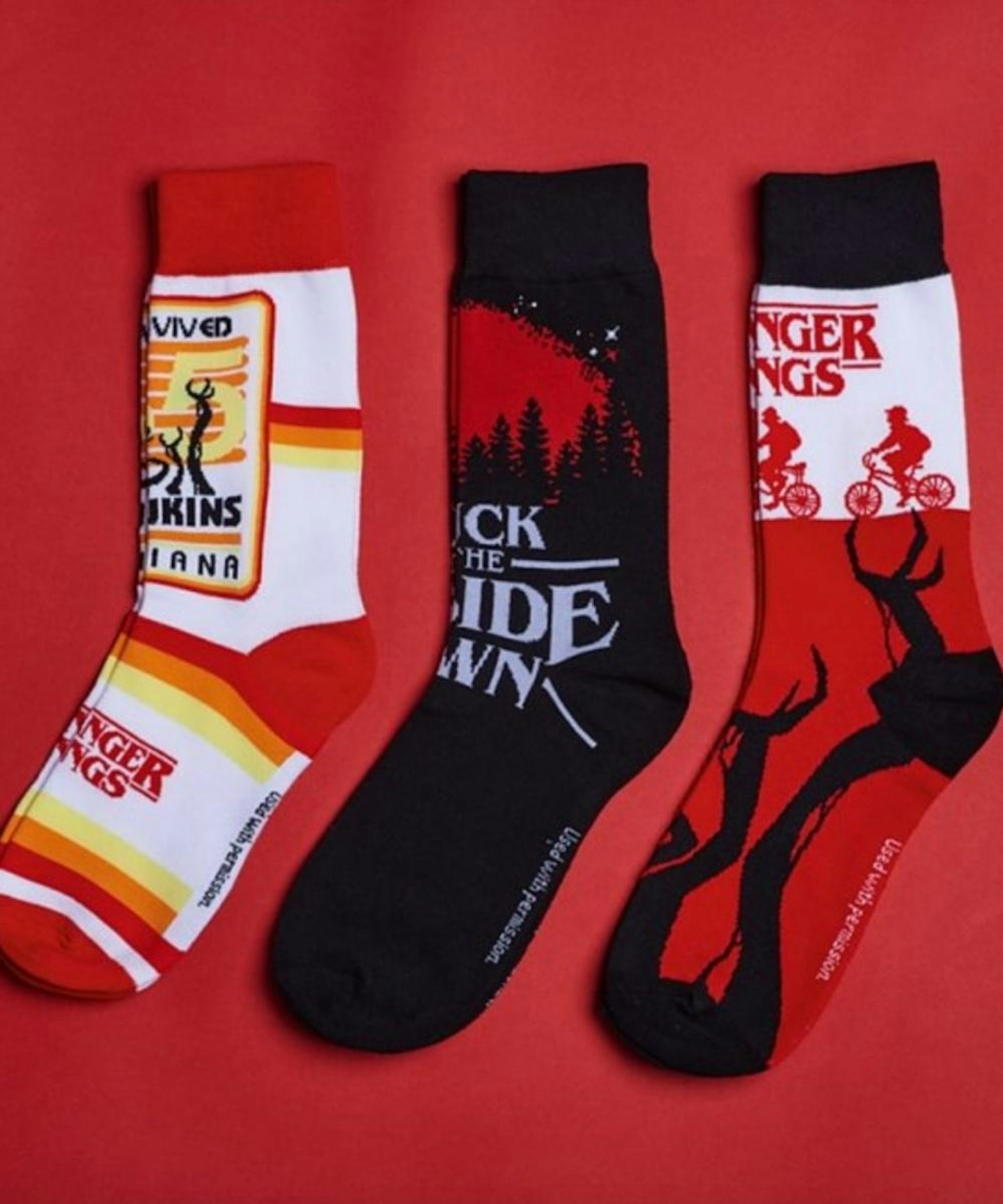 11 of 30
CREDIT: truffle shuffle
Stranger Things 3pk Socks
There's nothing better than repping some swanky socks, especially if they're Stranger Things themed.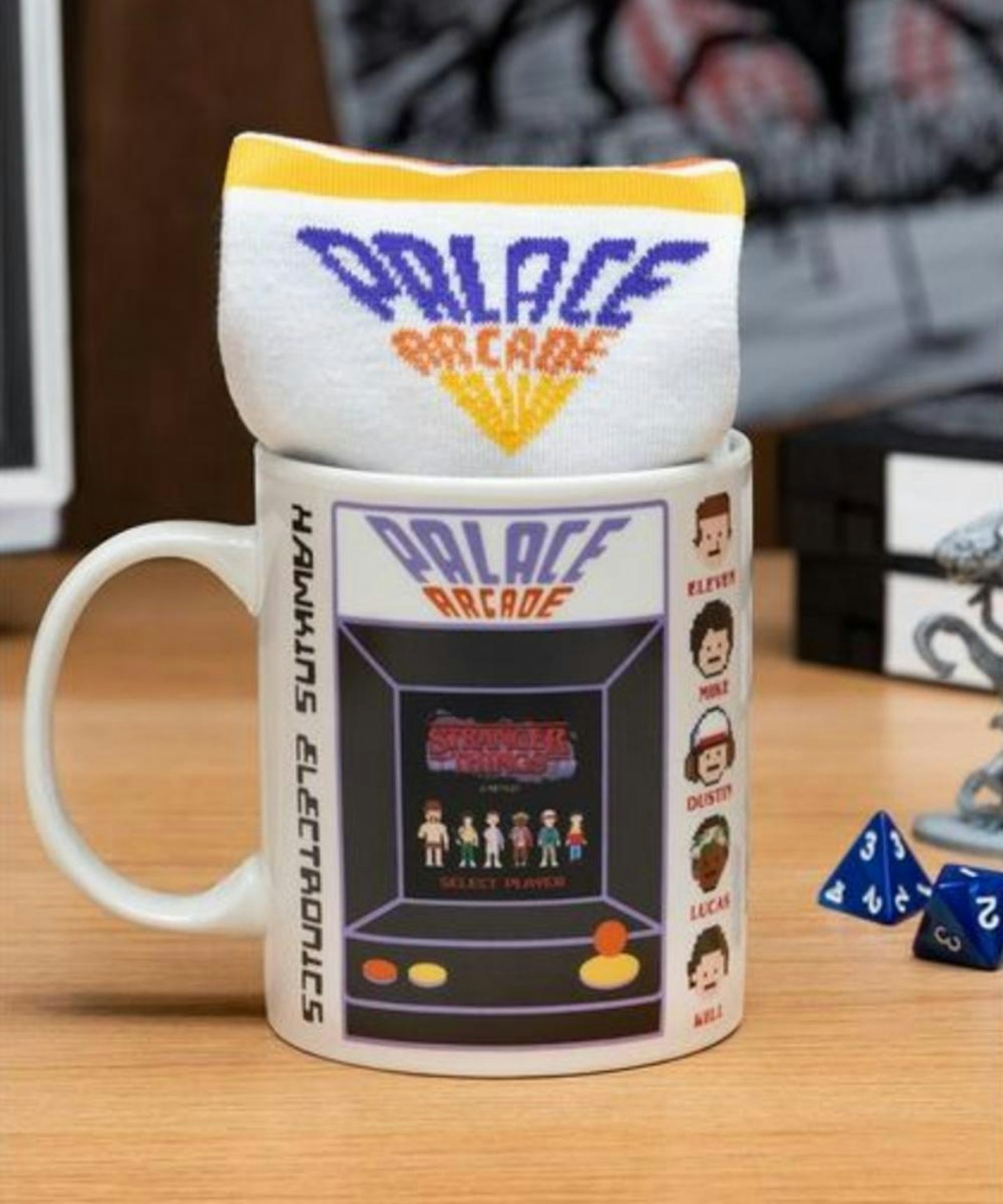 12 of 30
CREDIT: very
Stranger Things Retro Mug and Socks Set
The perfect gift to get your Stranger-Things-obsessed friend.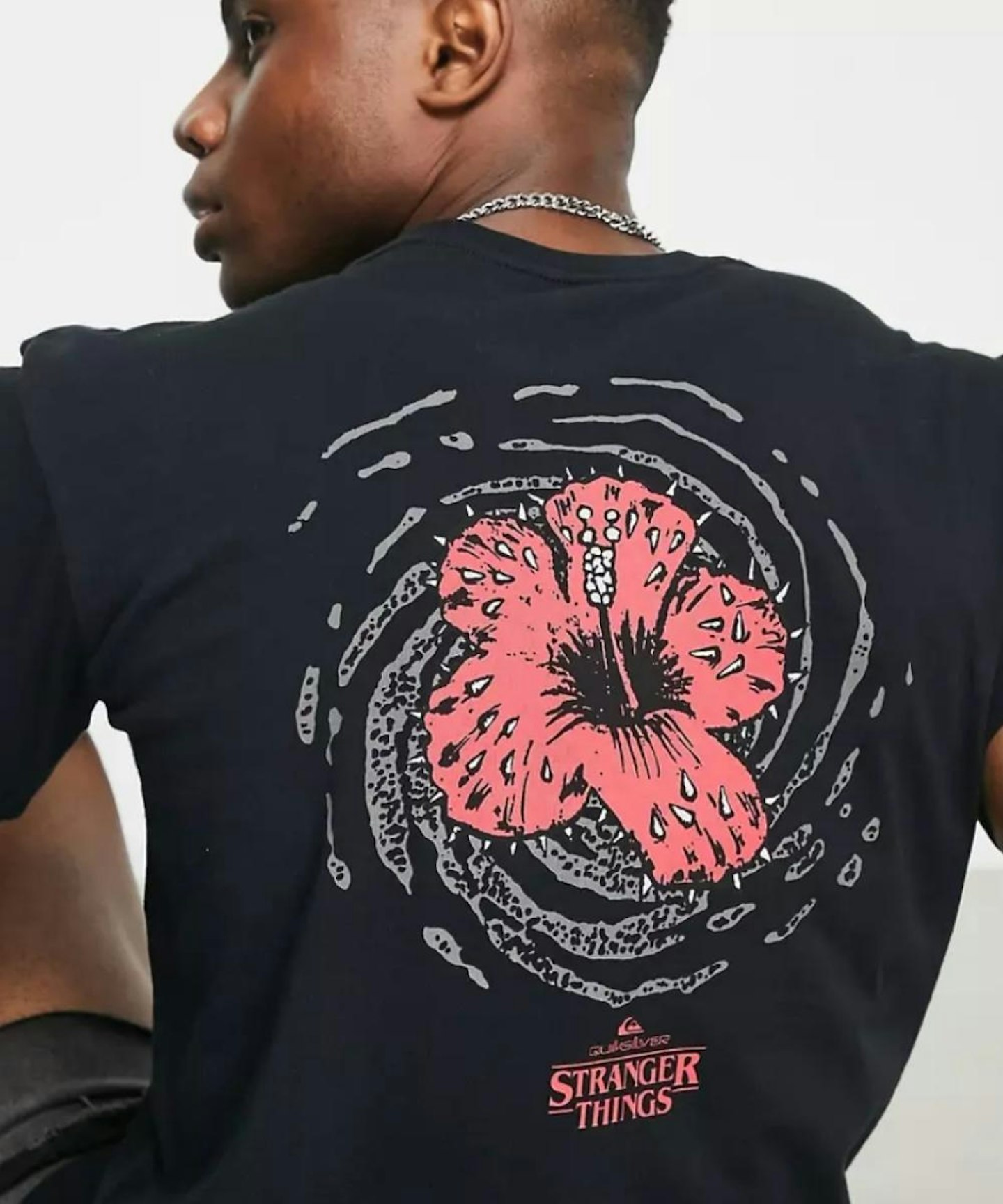 13 of 30
CREDIT: asos
Quiksilver X The Stranger Things hellbiscus t-shirt in black
How have we never clocked on that the Demogorgon looks exactly like a hibiscus flower? Or should we say... hellbiscus.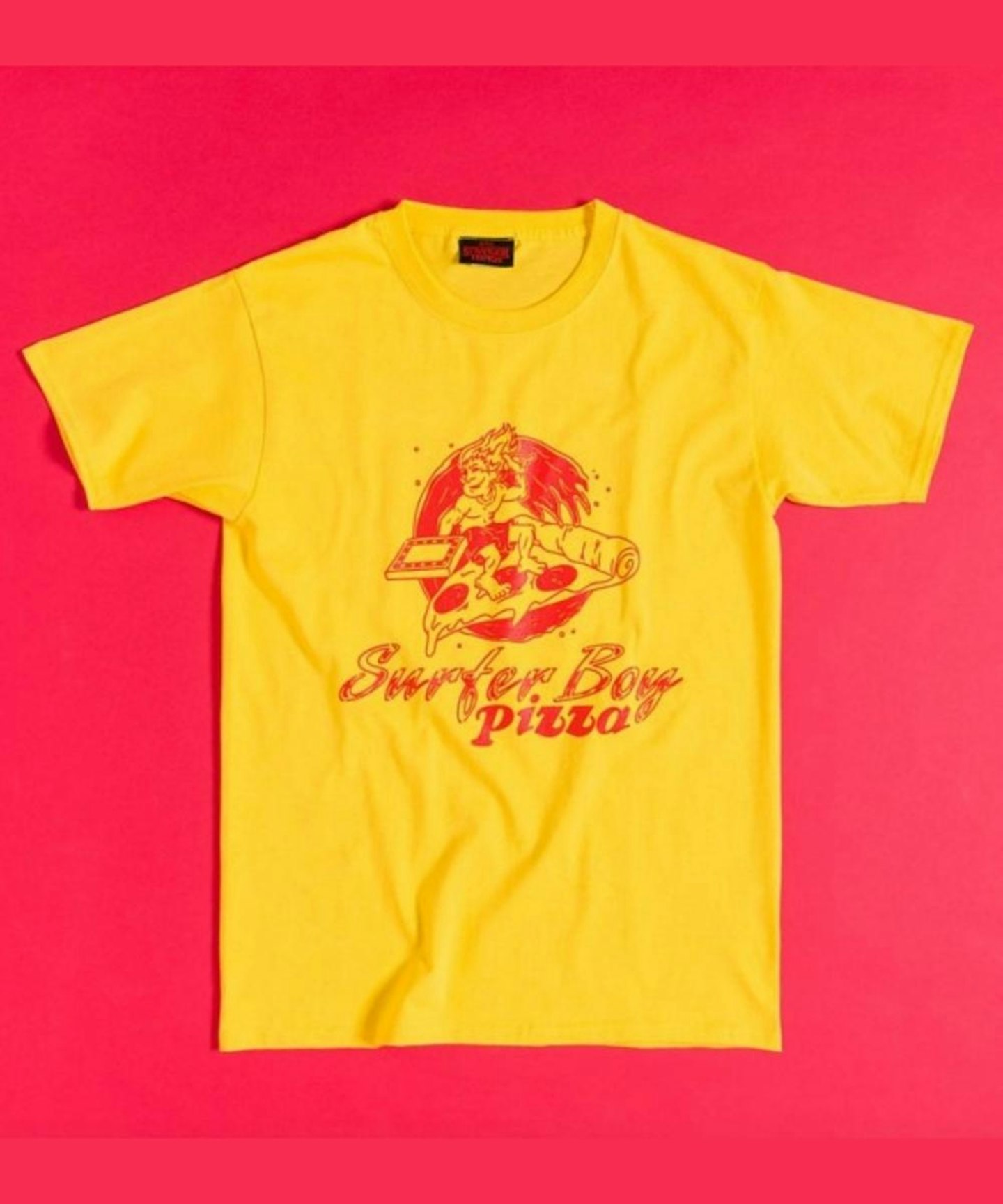 14 of 30
CREDIT: pull & bear
Stranger Things Surfer Boy Pizza T-Shirt
Hands up if you think Argyle and Jonathan should have their own spin-off show? 🙌 🙌 🙌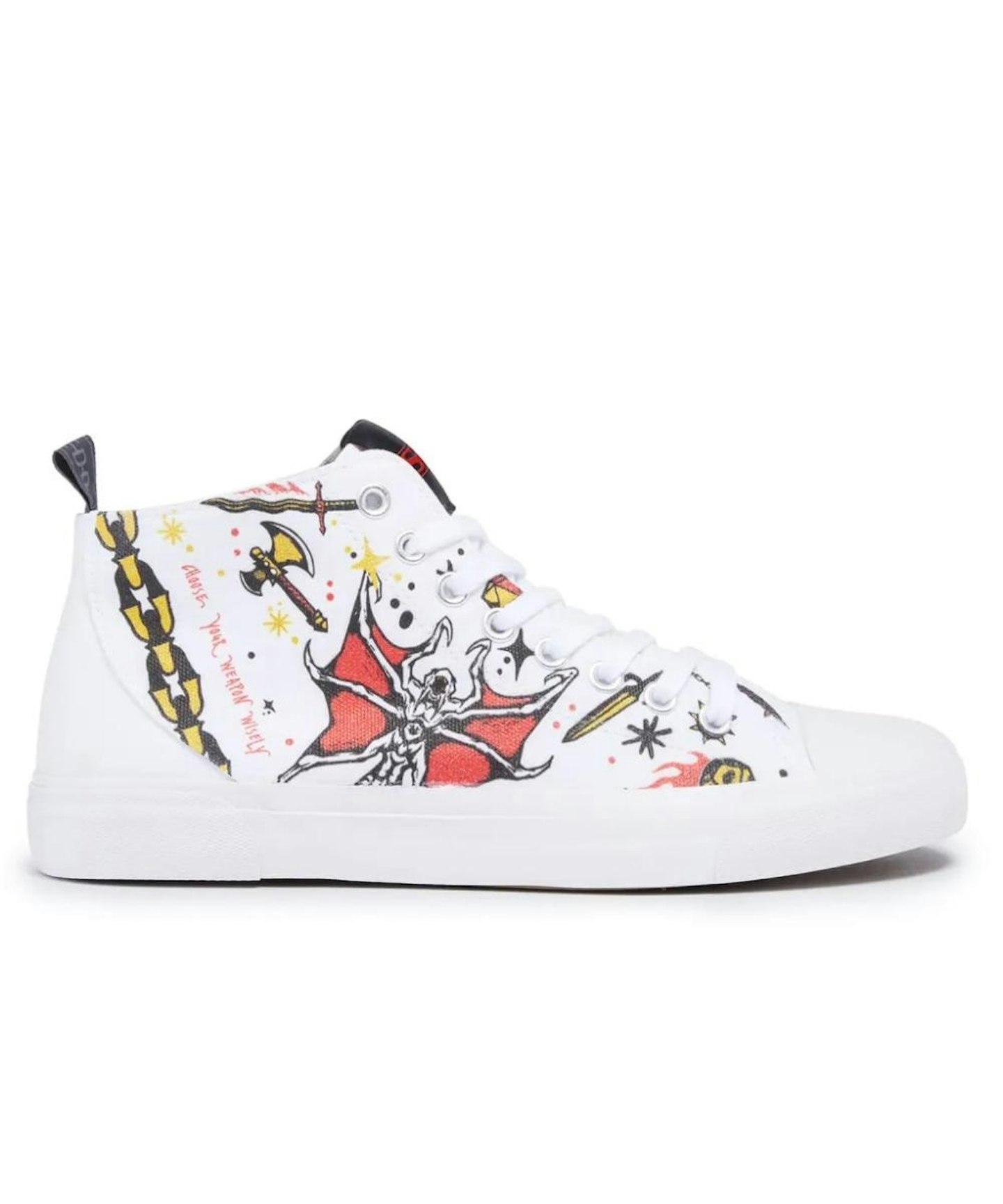 15 of 30
CREDIT: zavvi
Akedo x Stranger Things Hellfire Club White Signature High Top
Ok let's be honest with ourselves, our wardrobe is going to be completely Hellfire Club themed by the end of the year isn't it?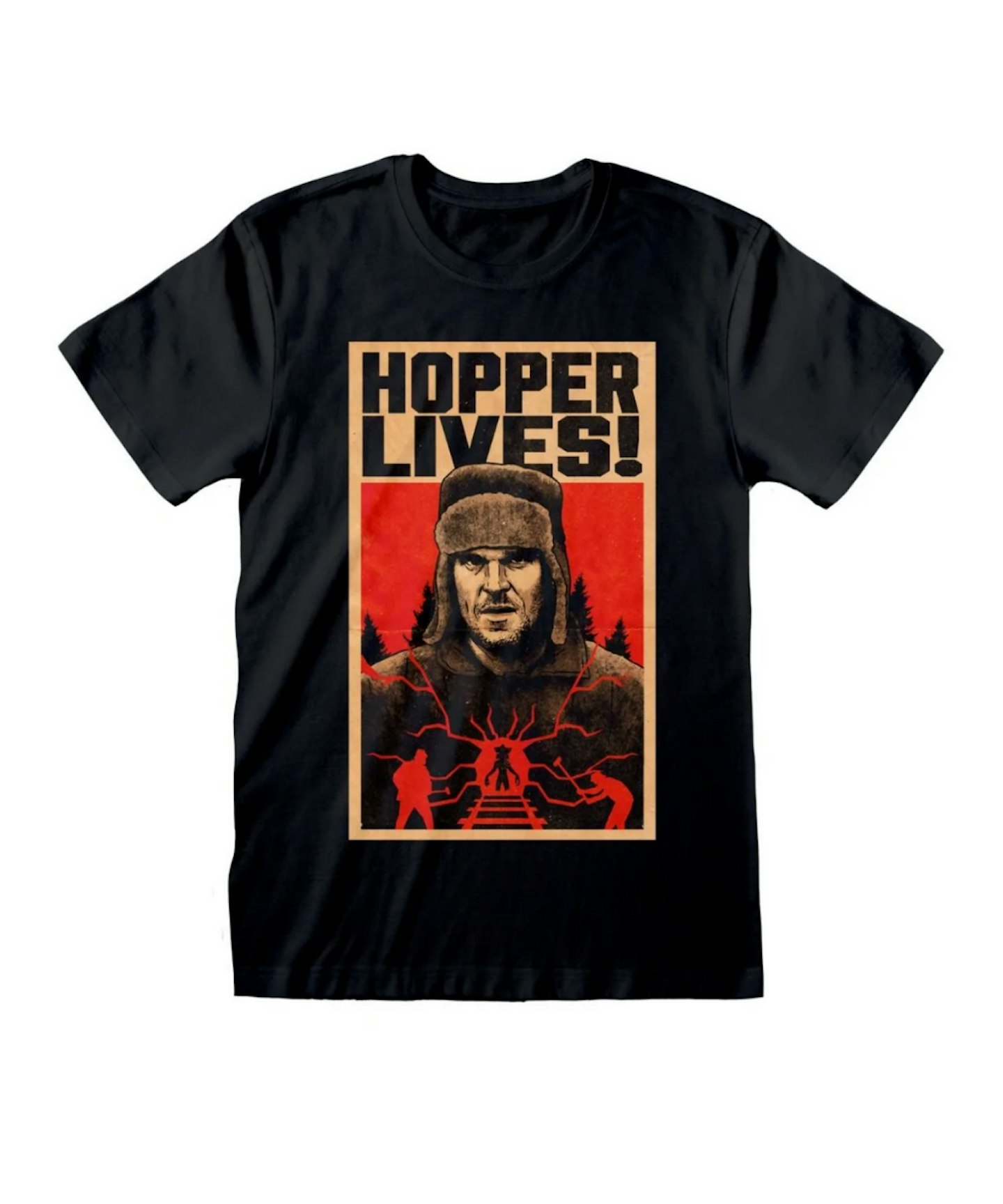 16 of 30
CREDIT: merchoid
Stranger Things: Hopper Lives T-Shirt
HE LIVES! We would've rioted if not.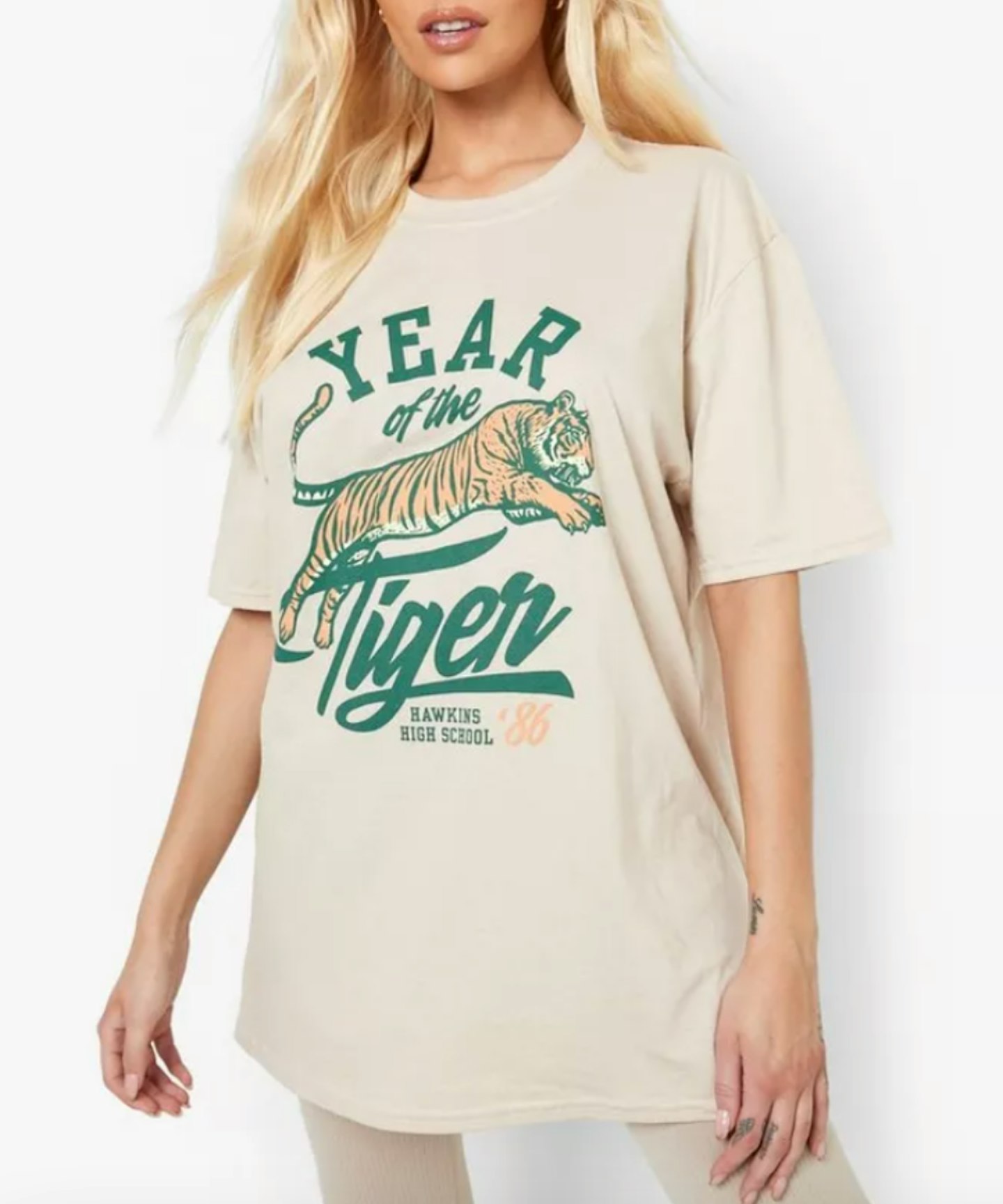 17 of 30
CREDIT: boohoo
Beige Stranger Things Varsity Oversized T-Shirt
If you're looking for more subtle Stranger Things merch, this cute tee from boohoo will do the trick. It celebrates Hawkins High School's mascot, the Tiger. You'll remember the Demogorgon bursting out of a painted tiger mural in season one!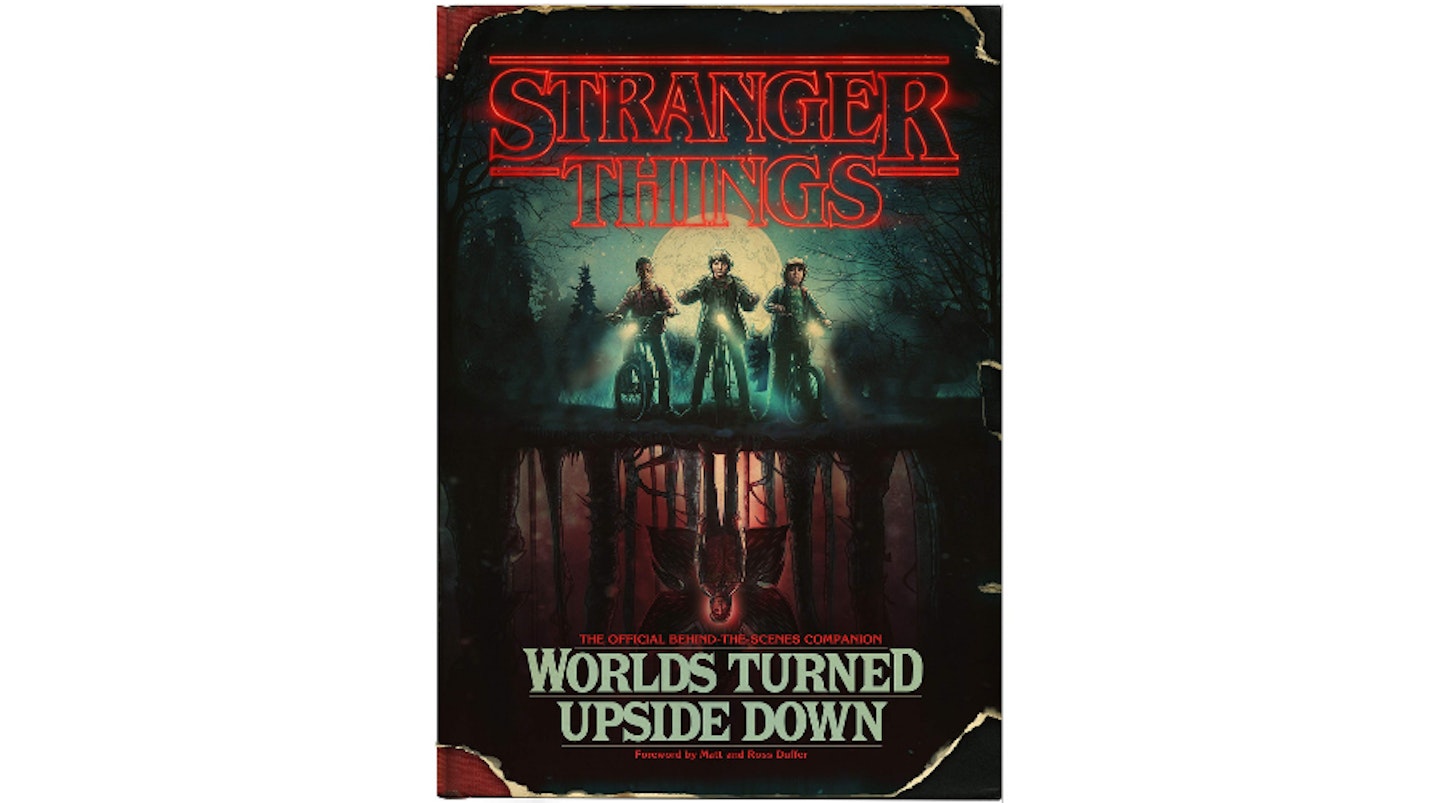 18 of 30
CREDIT: amazon
Stranger Things: Worlds Turned Upside Down: The Official Behind-The-Scenes Companion
Ready to delve even deeper into the Upside Down? Get super-fan status with this New York Times Bestseller, written by Gina McIntyre and with original commentary and a foreword from creators Matt and Ross Duffer. Featuring exclusive interviews, behind-the-scenes secrets, early script drafts and much more, it will keep you busy until the new series drops.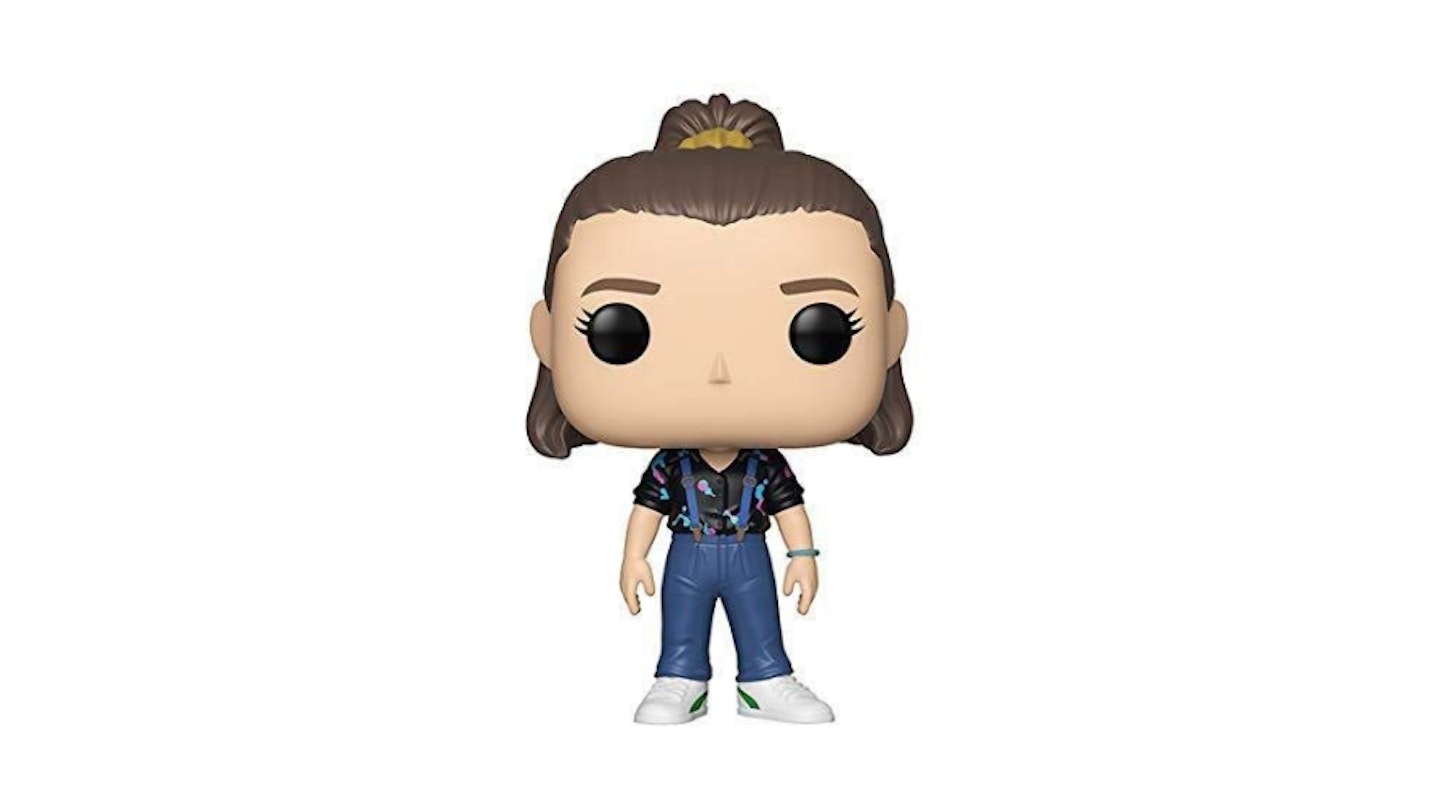 19 of 30
CREDIT: amazon
Eleven Funko Pop! Vinyl Figure
If you're a purveyor of Funko Pop! (or if you just want to add a touch of cuteness to your shelves), Eleven is a must-have for your collection, bringing about some serious style after her 80s-montage-mall-makeover.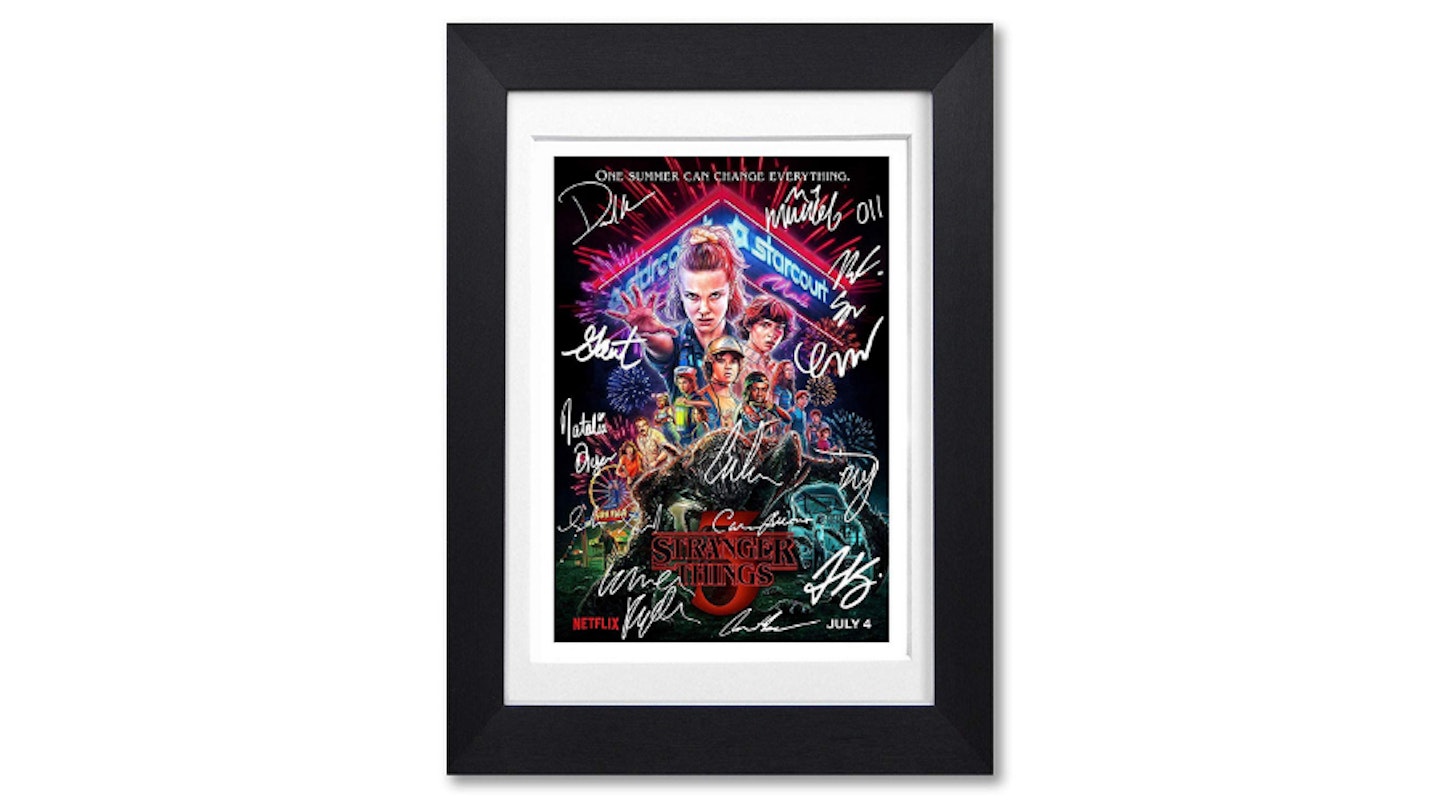 20 of 30
CREDIT: ebay
Signed Stranger Things Season 3 Poster
Show your friends your dedication with this Mounted Autographed A3 Poster featuring Season Three artwork. Bound to be a conversation starter with your guests, it'll look way cooler than those baby photos of you.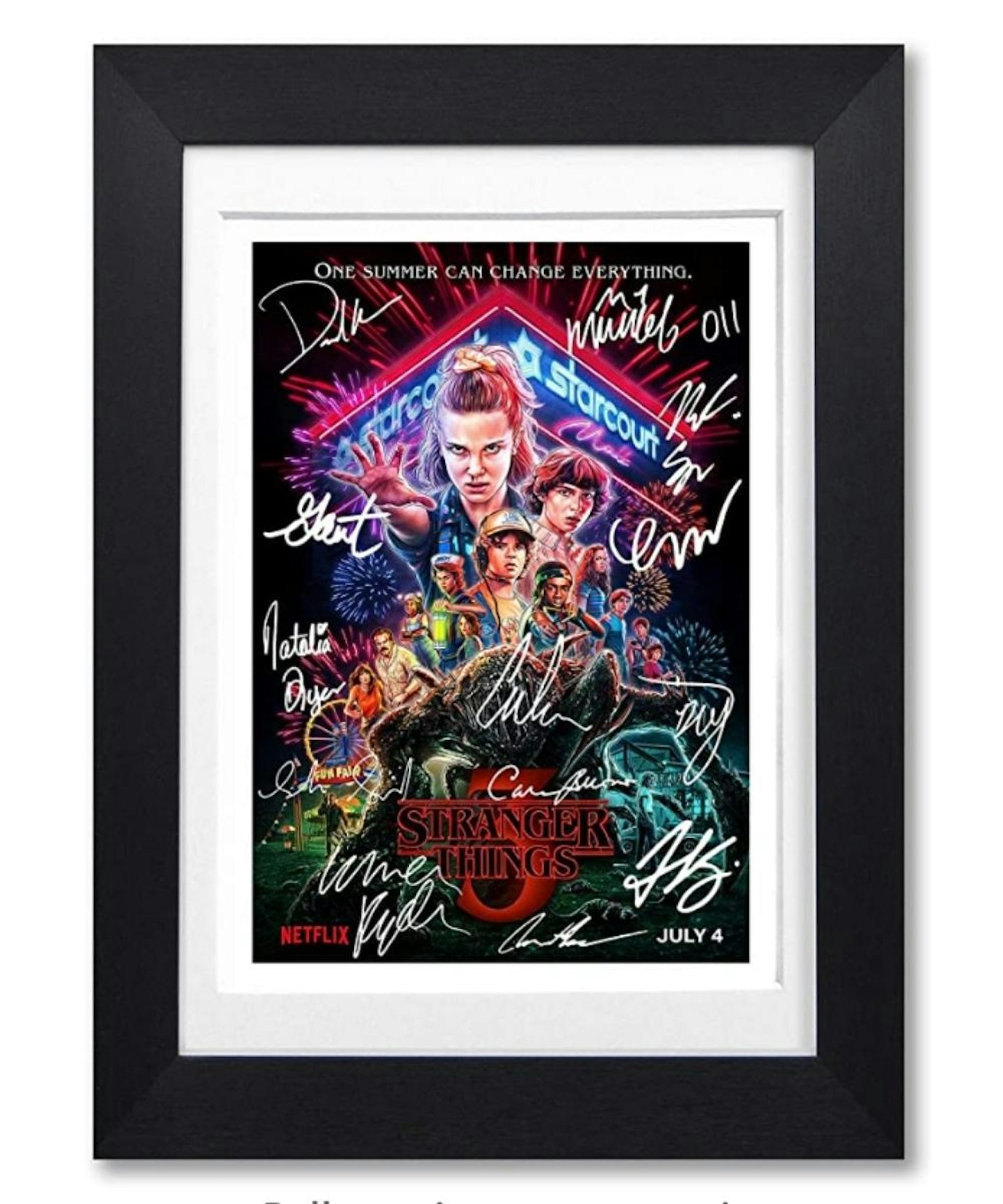 21 of 30
CREDIT: amazon
Mounted Gifts Stranger Things Season 3 Cast Signed Autograph A4 Poster
There's also an A4 version available for super cheap on Amazon, abet without the frame.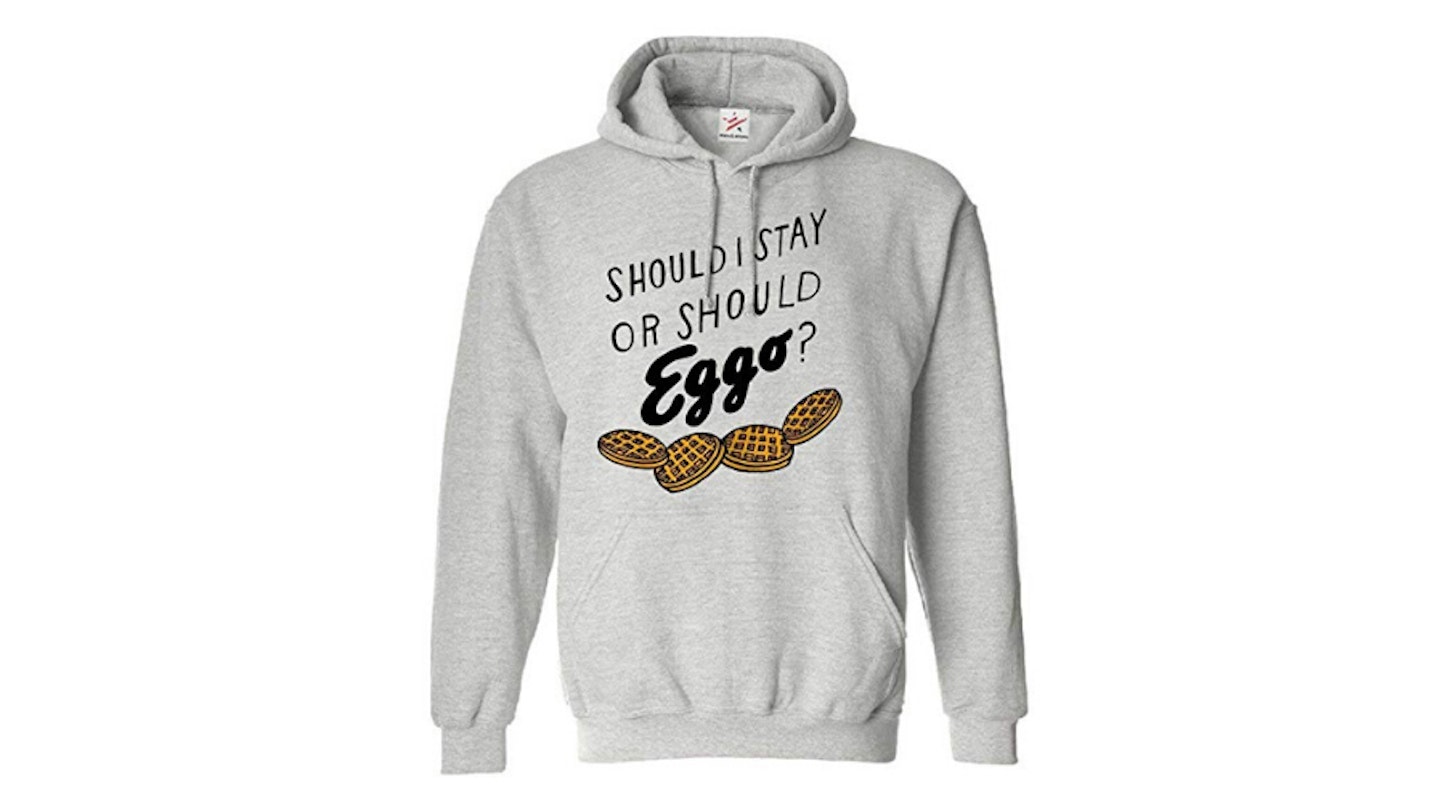 22 of 30
CREDIT: amazon
Should I Stay or Should I EGGO Printed Hoodie
Does anyone else really wish we could buy Eggos in the UK? Curb your cravings with this cosy Eggo-inspired hoodie.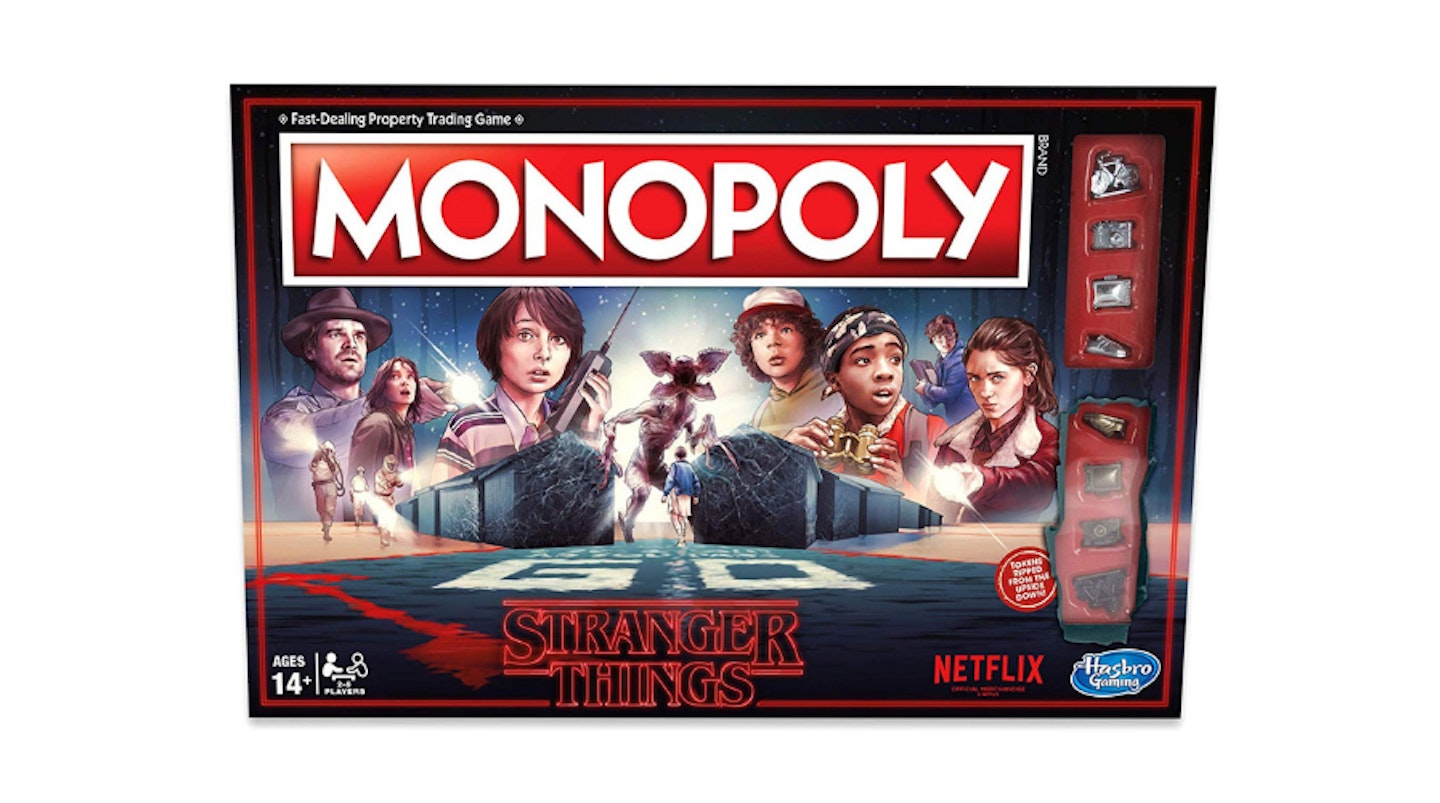 23 of 30
CREDIT: amazon
Stranger Things Monopoly
Don't just argue with your family over a regular game, switch things up by entering the Upside Down and save Will Byers while you accuse each other of cheating and vow never to speak to each other again.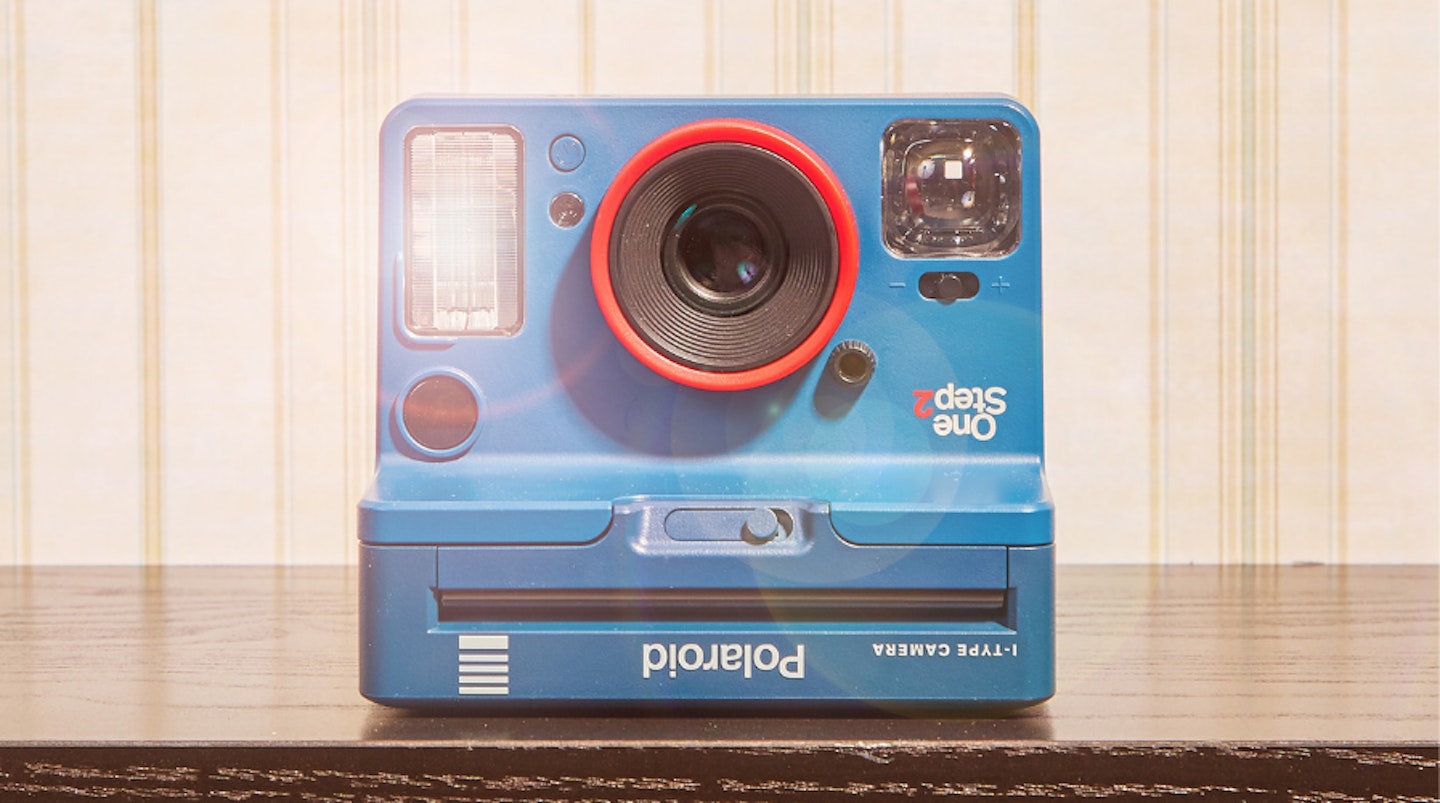 24 of 30
CREDIT: amazon
Stranger Things Polaroid OneStep 2 Camera
Step back in time with this iconic OneStep 2 Camera, made up in Stranger Things gloriousness. Why's it so special, you ask? As well as featuring the world's brightest flash (perfect for scaring off the Demogorgon), it's ACTUALLY upside down, paying homage to your favourite TV show. It still works like a normal camera, though, don't worry.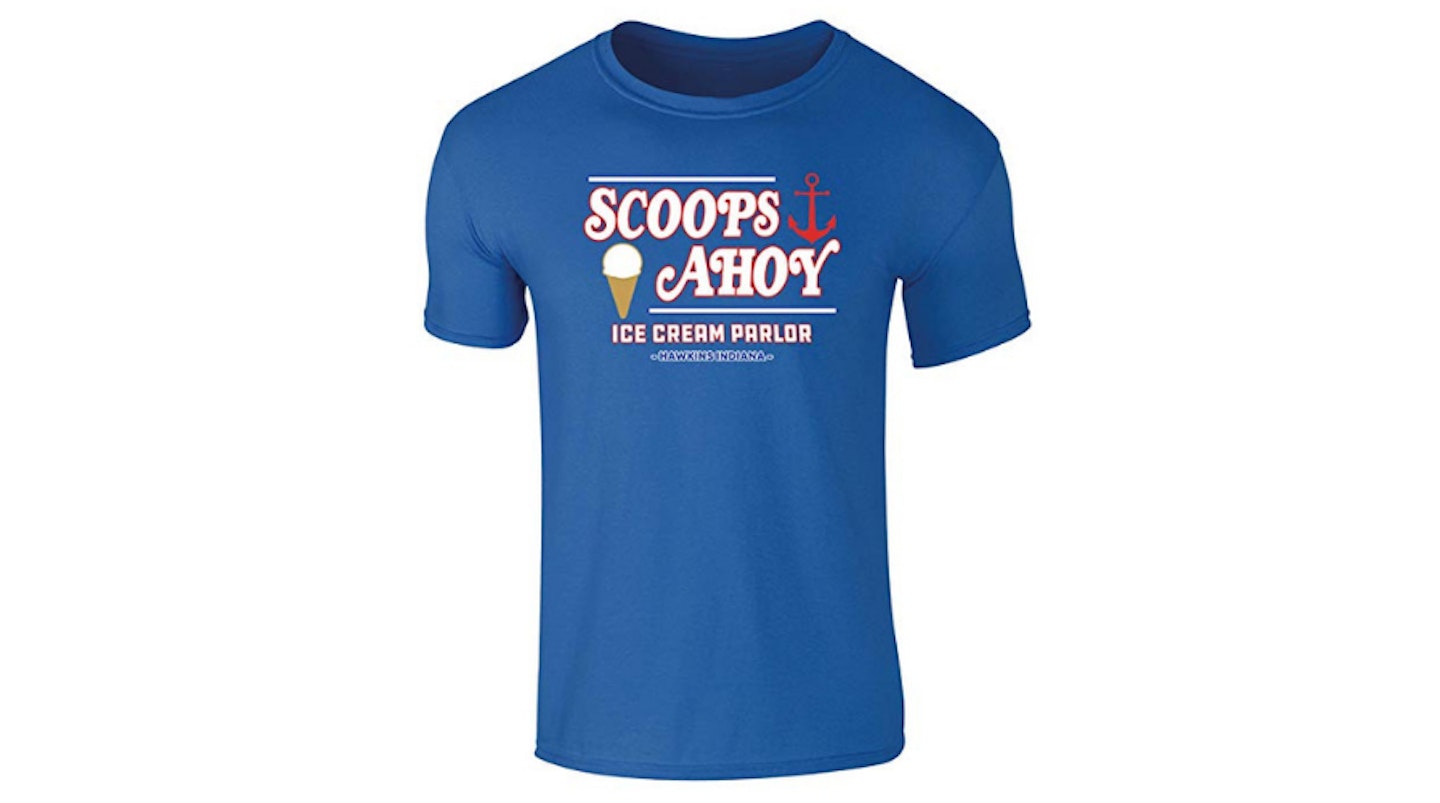 25 of 30
CREDIT: amazon
Scoops Ahoy T-Shirt
If wearing the full Scoops Ahoy Ice Cream Parlour uniform would warrant some strange looks from your colleagues (spoilsports), opting for this t-shirt is a great workaround. Ooze coolness like Steve "The Hair" Harrington while you go about your daily life.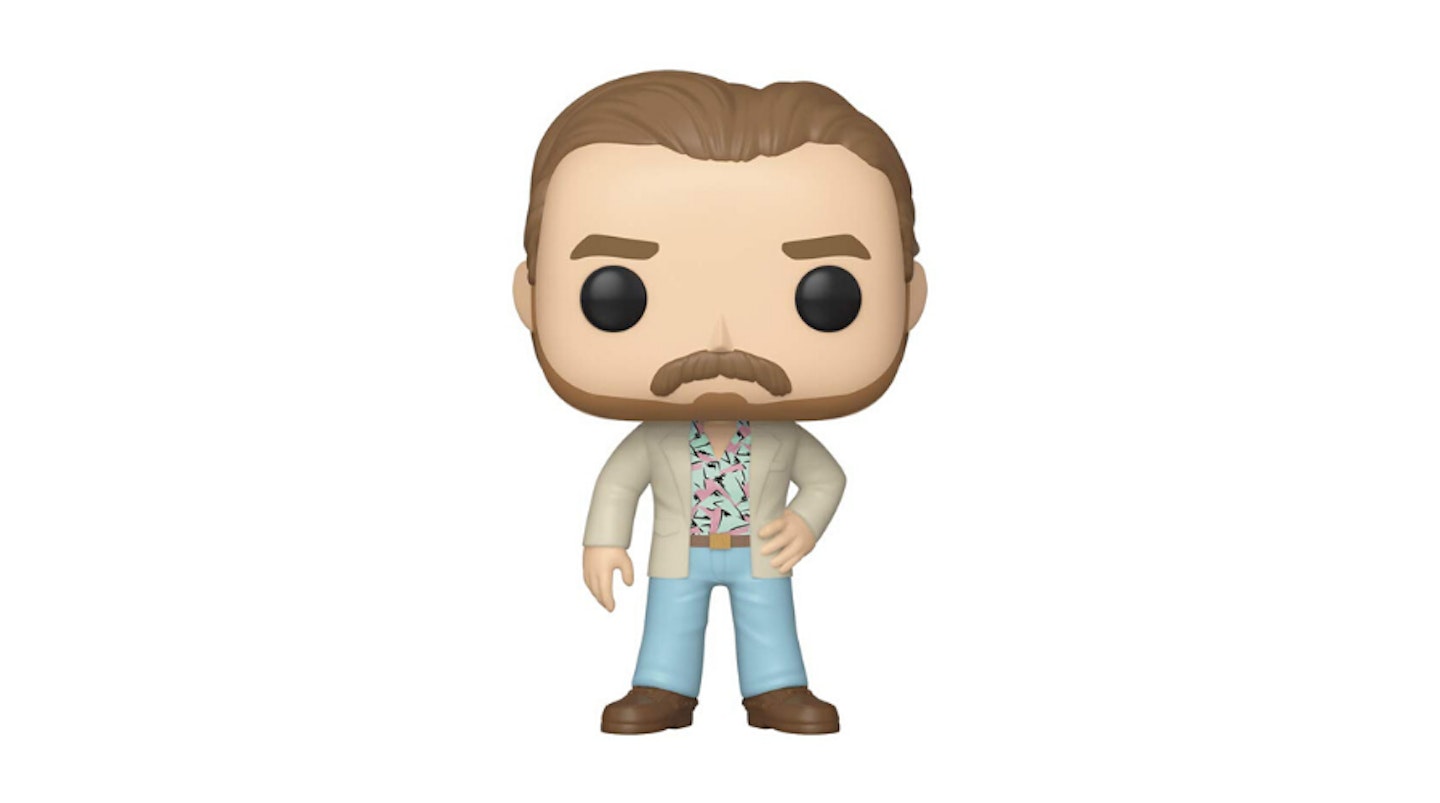 26 of 30
CREDIT: amazon
Hopper Date Night Funko Pop!
Celebrate everyone's favourite character with this adorable Funko Pop! figure. The date night scene was one that solidified Hopper as the king of our hearts. So glad he is coming back...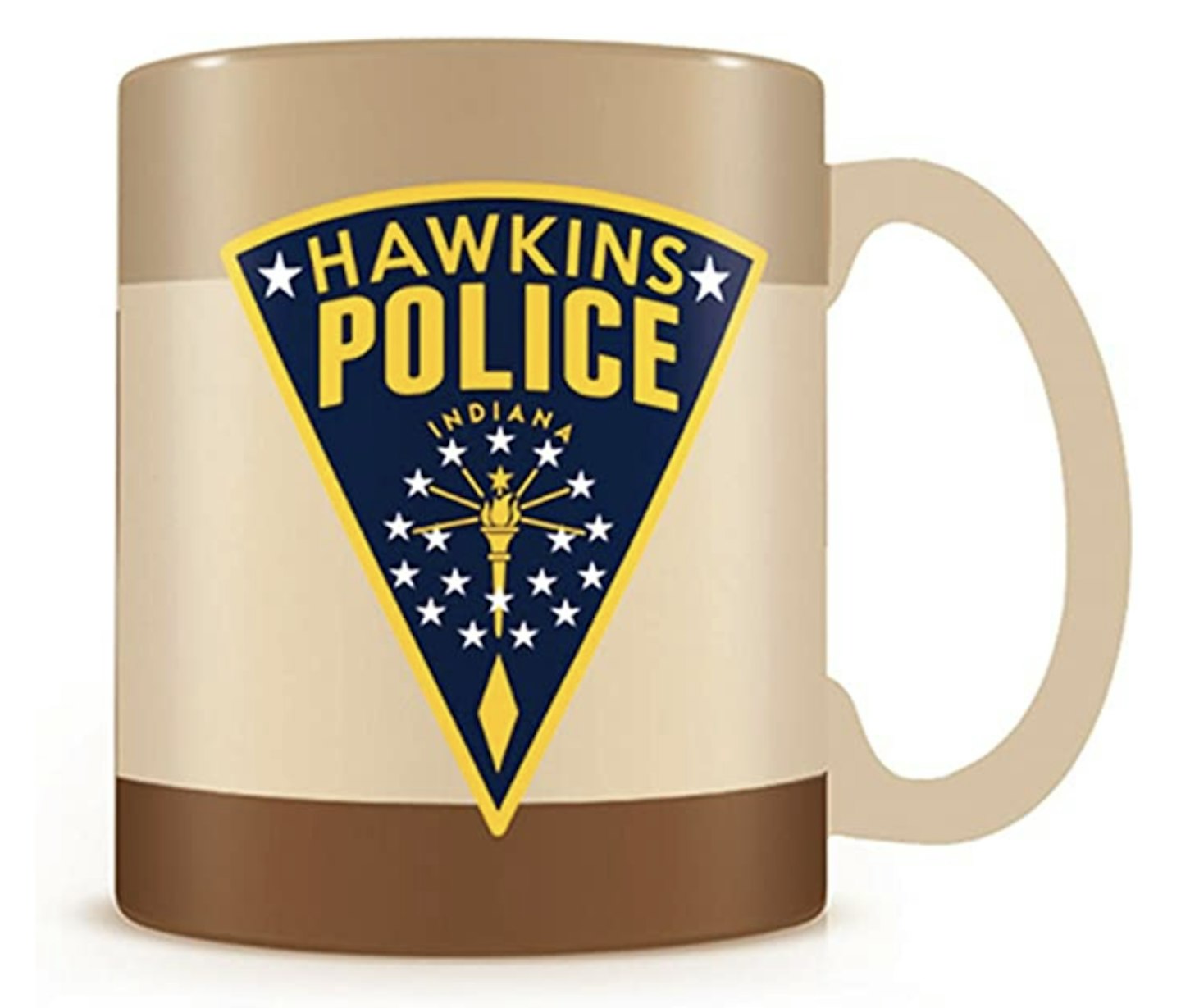 27 of 30
CREDIT: amazon
Stranger Things Ceramic Mug with Hawkins Police Badge in Presentation Box - Official Merchandise
Become a part of Hawkins PD with this iconic coffee mug. The perfect gift or stocking filler for a loved one, it's sure to get you as many brownie points as Dustin gets when he sings The NeverEnding Story with Suzie.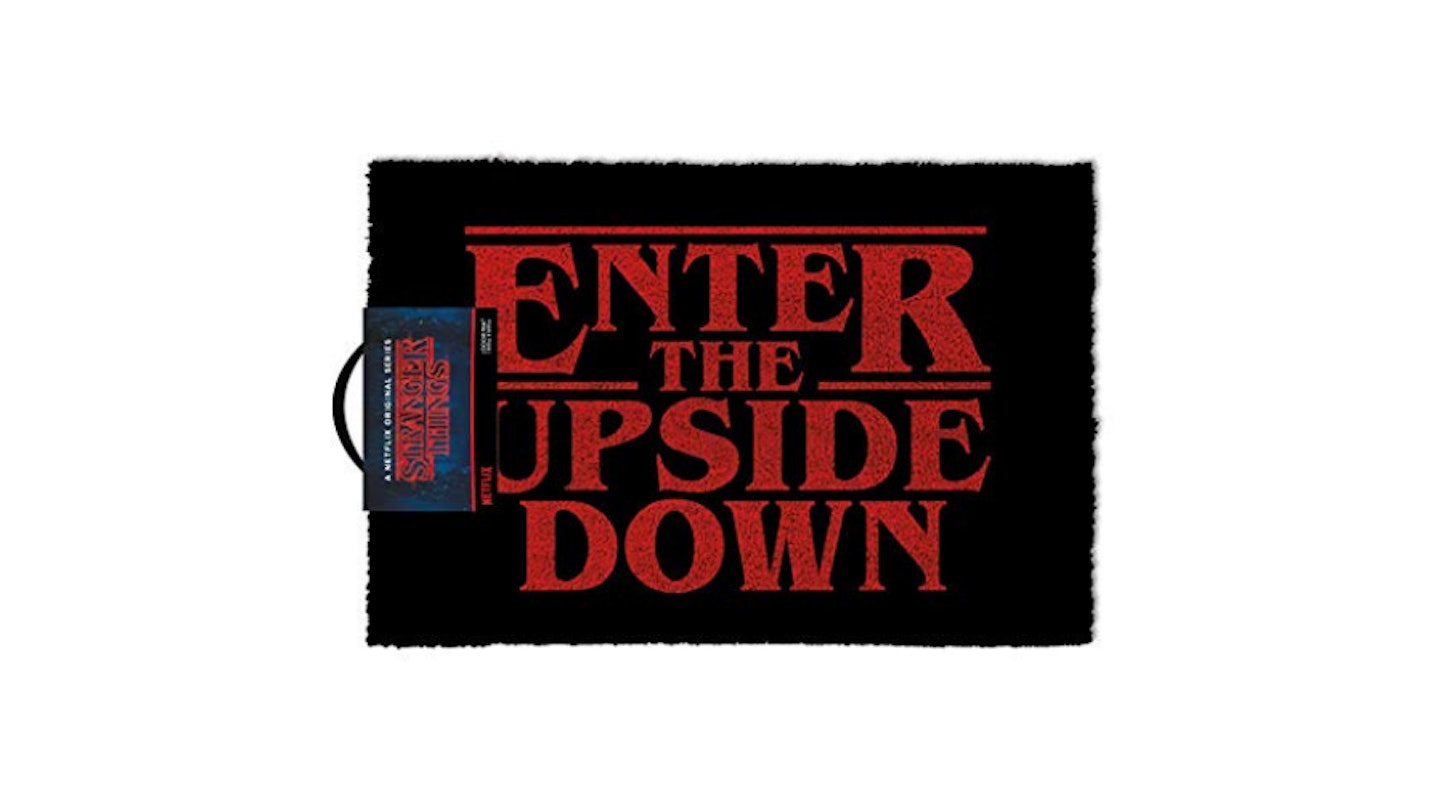 28 of 30
CREDIT: amazon
Enter The Upside Down Doormat
Let anyone who dares not to wipe their feet know that you're a serious Stranger Things fan with this doormat made of PVC and coconut fibres. Nothing says "welcome home" like the fear of the Upside Down! Plus, if your house is a mess that day, you can just blame it on the Demogorgon.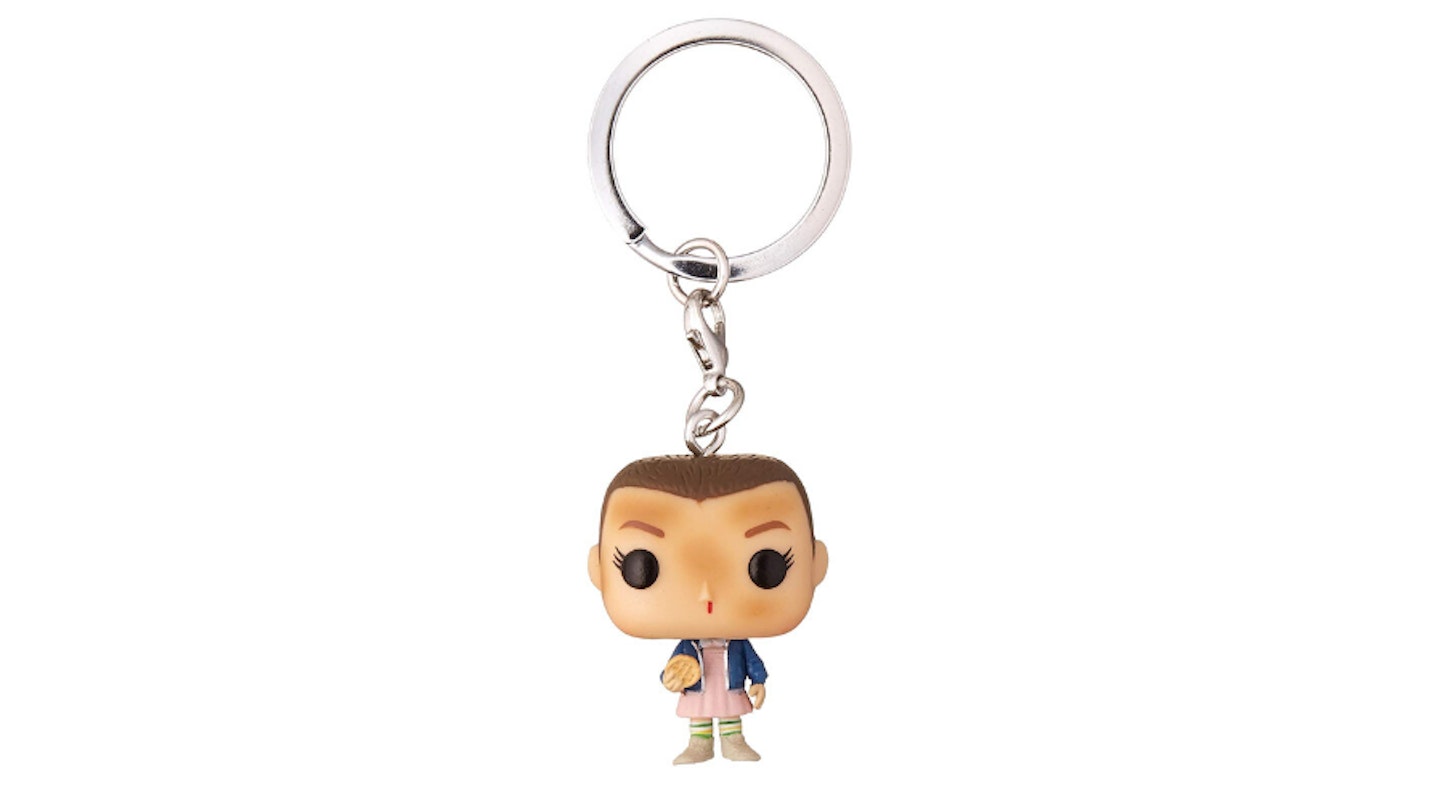 29 of 30
CREDIT: amazon
Funko Pop! Eleven with Eggo Keyring
Carry a little piece of Eleven's power with you wherever you go with this cute AF keyring.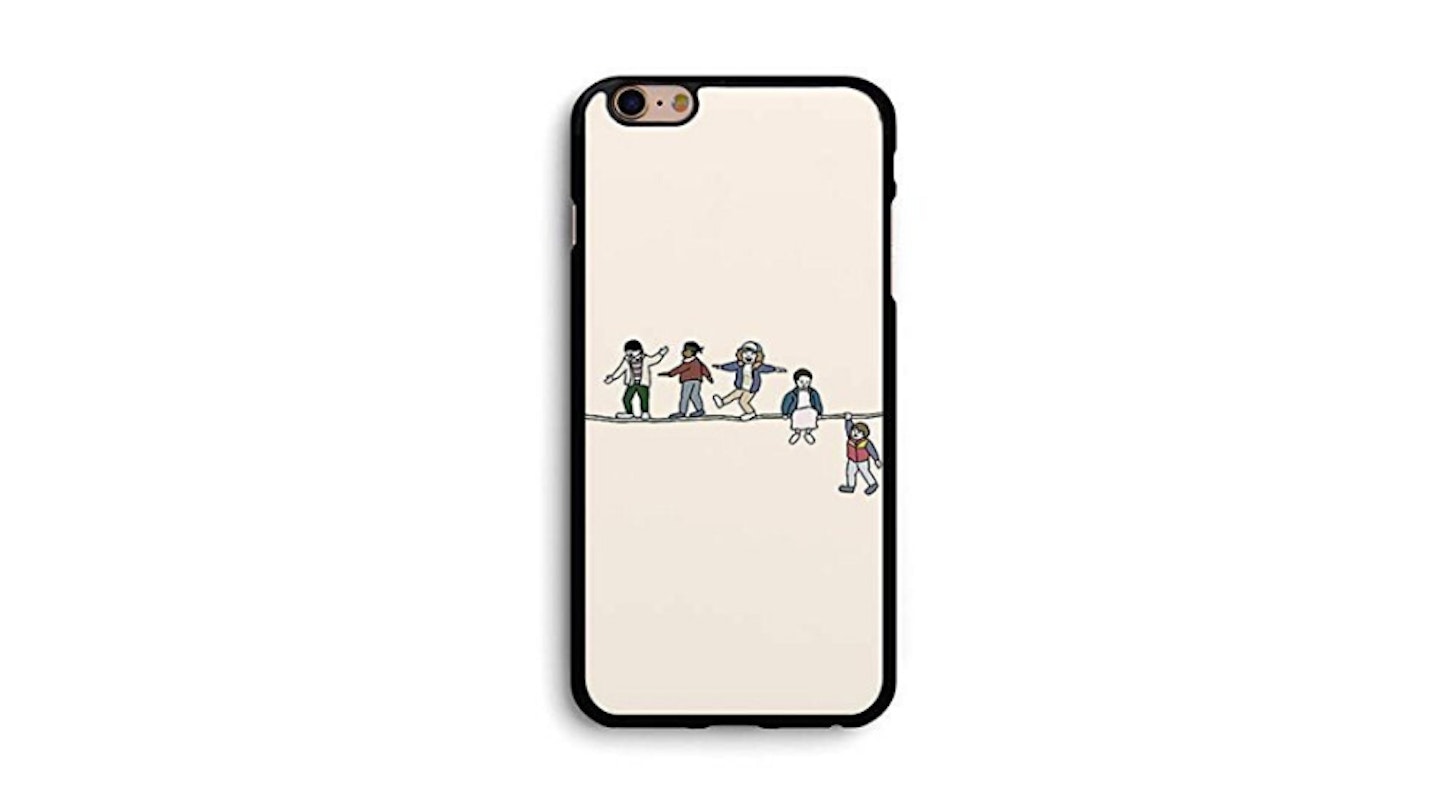 30 of 30
CREDIT: fun cases
Kids Walking A Rope Phone Case
How cute is this?! For those who want to express their love for the Hawkins gang but don't want to be too obvious, this works perfectly. Plus, you can modify the type of casing and colour- and you can pop your initials on there too.
And that's your Stranger Things merch round-up...done! As always, look after yourself by treating yourself to some goodies because, why not? Oh and also- #justiceforBarbs.
Are there any famous Stranger Things fans?
Yes, a number of celebrities are fans of Stranger Things, with One Direction member Niall Horan revealing, shortly after the release of season 3, that he loved it and had watched the first four episodes. His ex-bandmate Louis Tomlinson even offered to watch the programme with him and is now a huge fan himself.
If you're a fan of the Netflix Original, then take a look at these 22 facts that you probably didn't know about the Netflix series.