Is there anything more luxurious than relaxing in a hot tub? Whether it's summer or autumn, there's something about hot tub life that just makes us feel so boujee.
If you don't quite have the budget for a built-in hot tub, an inflatable hot tub is the ideal middle ground. We've seen celebs like Gaz Beadle and Olivia Bowen show theirs off on Instagram, so automatically, we want one too.
And the best news? They won't all cost you the earth to get your hands on one.
So whether you want a two-person or four-person hot tub, we've found the best ones so you can treat yo'self - some of which are even under £350.
Check out: the best inflatable hot tubs under £500
SHOP: Inflatable hot tubs under £500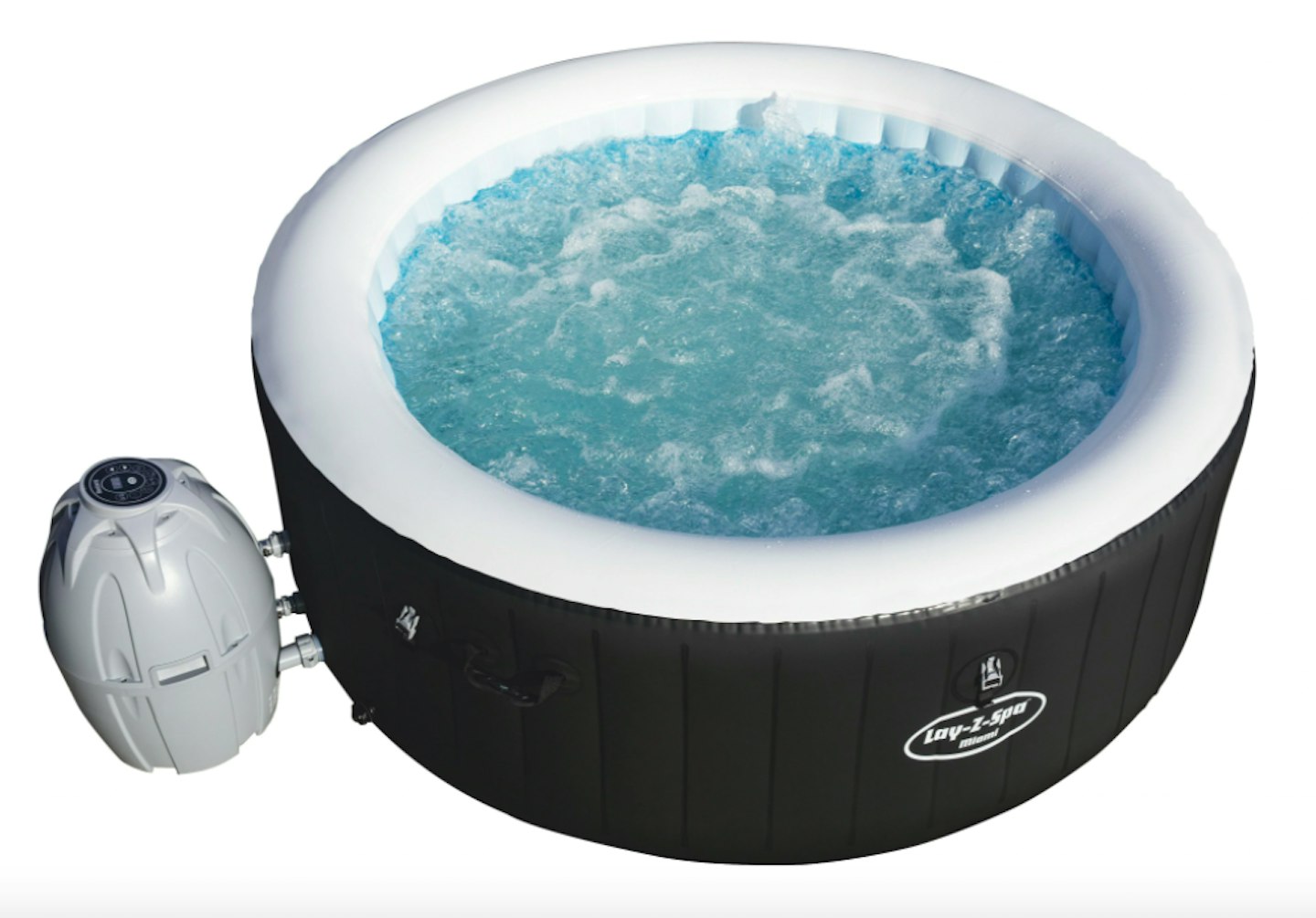 1 of 6
Lay-Z-Spa, Miami
The Lay-Z-Spa Miami has 81 jets for a luxurious hot tub experience and seats four people. It features a sturdy I-Beam construction and inflates using the spa's pump.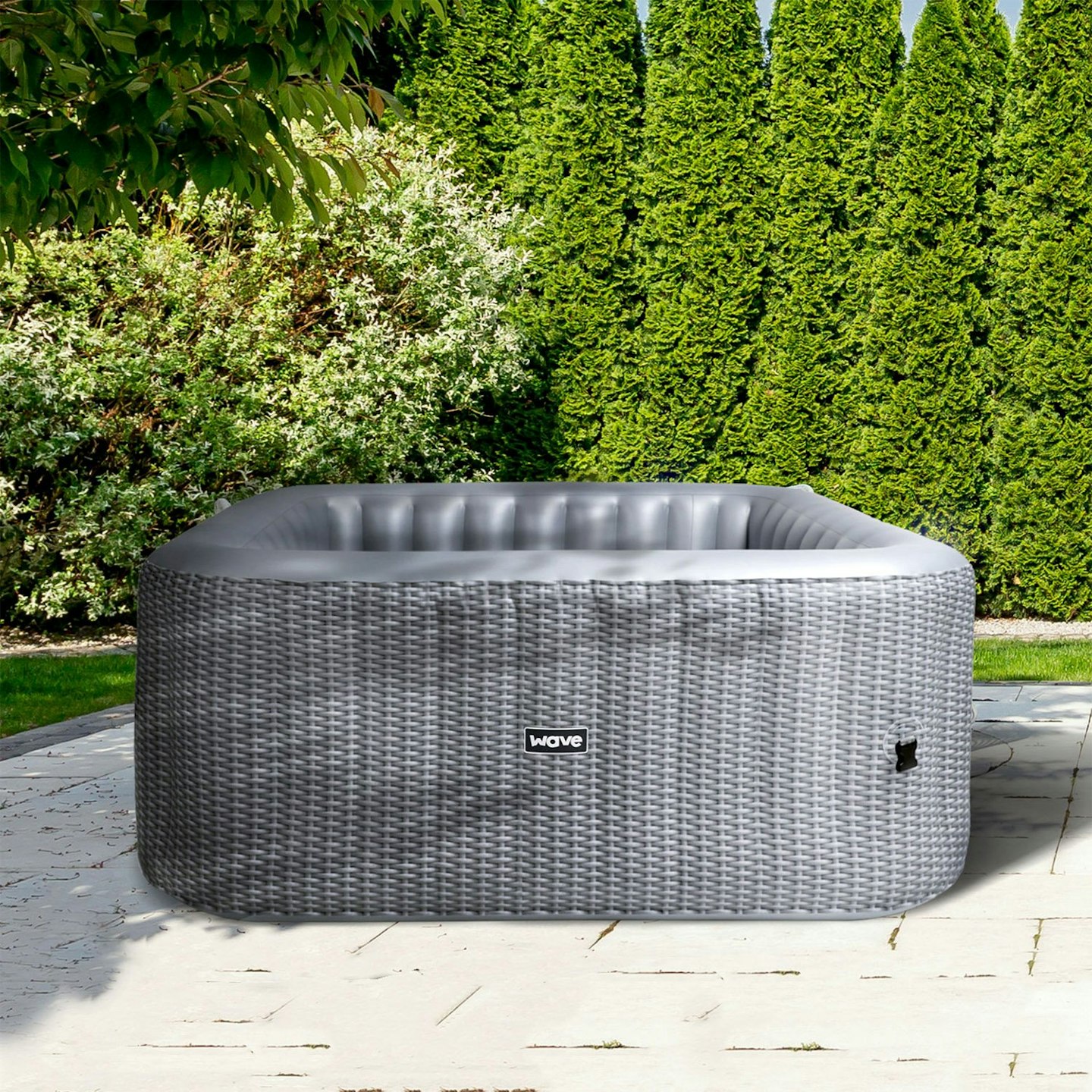 2 of 6
WAVE, Pacific Grey Rattan Inflatable Hot Tub (4 Person)
With all the qualities of a fixed hot tub but at an affordable price, the inflatable spa will easily accommodate two to four people. We love the natural grey rattan finish as it'll look super chic in any garden.
3 of 6
CREDIT: Argos
Lay-Z-Spa Cancun 2-4 Person Hot Tub
Not only does this have an automatic timer-controlled heating system, but it also includes an integrated water filtration system and a cover with a safety lock.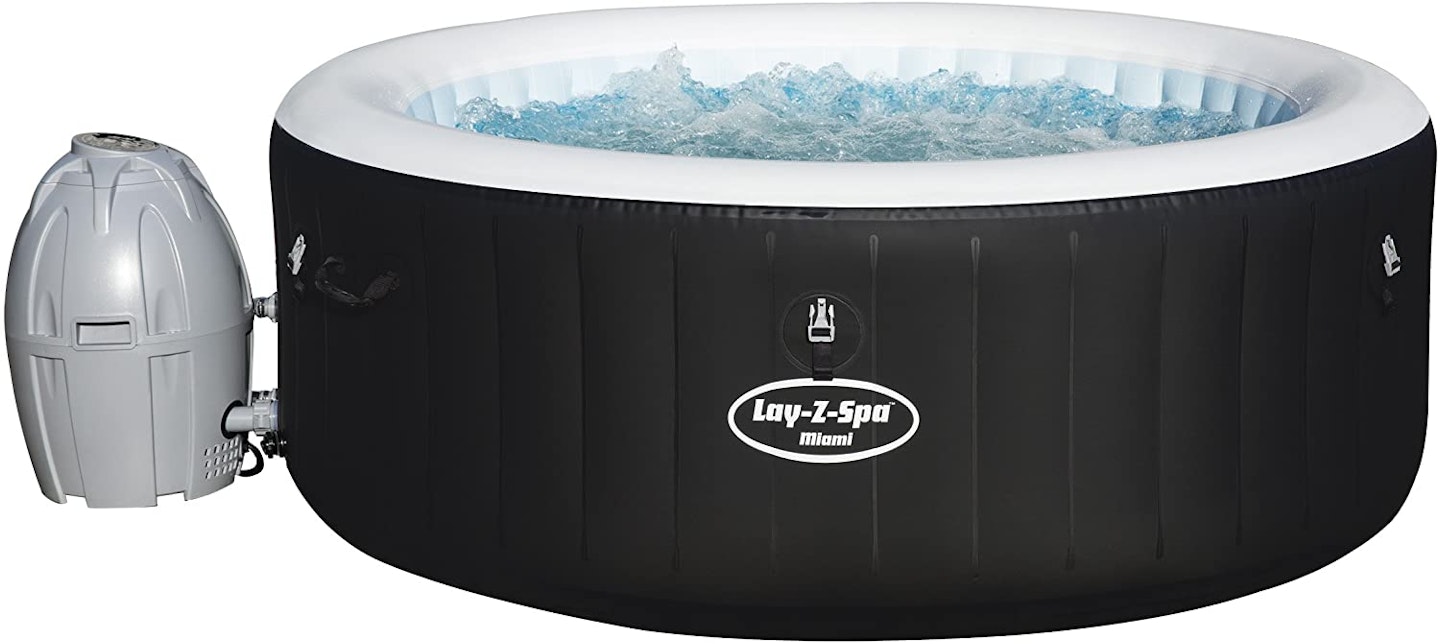 4 of 6
CREDIT: Amazon
Lay-Z-Spa 54123-BNNX16AB02 Miami Hot Tub
This inflatable hot tub heats up to 40 degrees and can fit between two to four people. One customer said, "Thought my wife would go mad when I ordered ours but after having a go in it she absolutely loves it". Obsessed.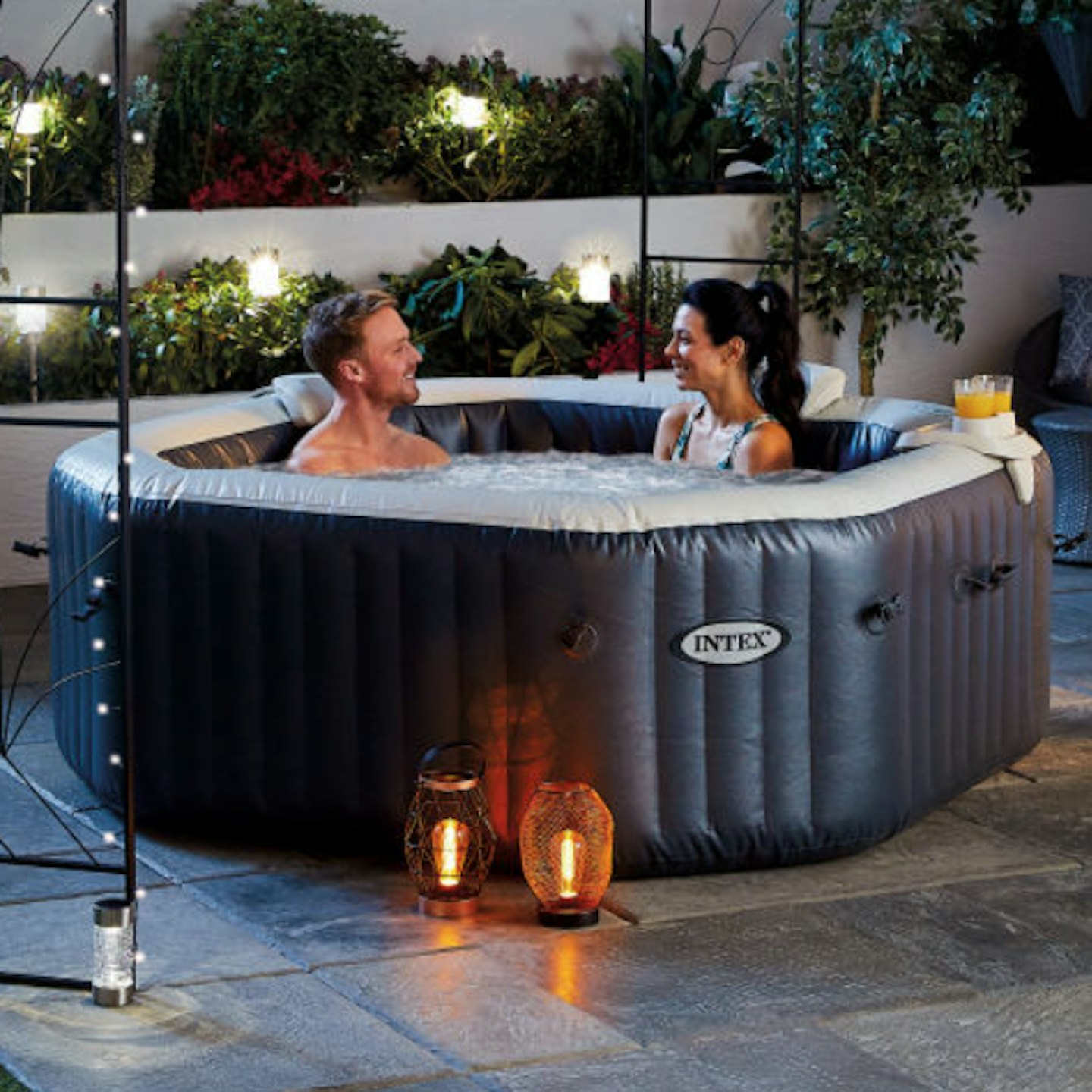 5 of 6
Intex Inflatable 4 Person Hot Tub
Turn your outdoor space into a garden retreat with the Intex inflatable hot tub. This octagon-shaped hot tub has 135 bubble jets, heated air bubbles and a 795L capacity. Perfect for up to four adults, it also comes with an insulated and lockable cover.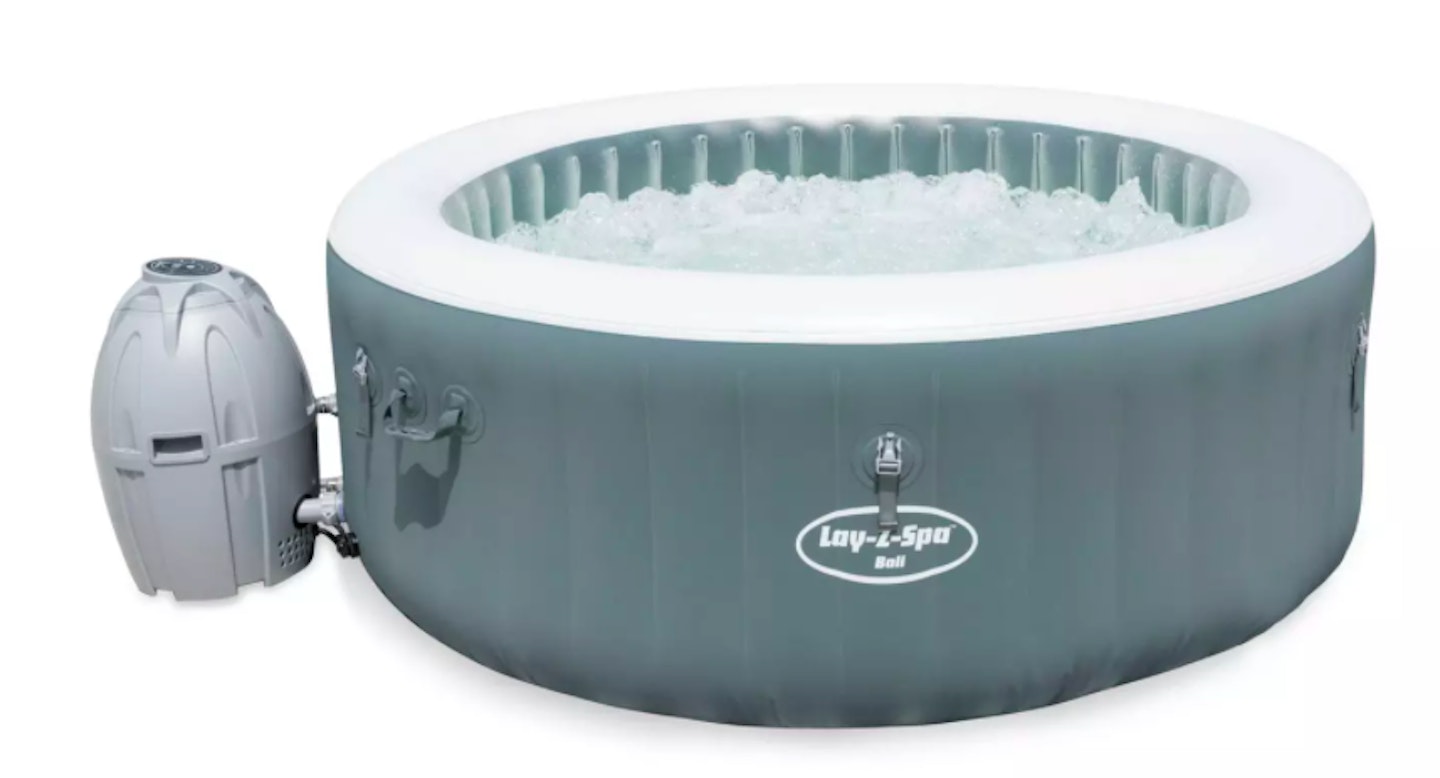 6 of 6
CREDIT: Argos
Lay Z Spa Bali 2-4 Person LED Hot Tub
Fancy feeling like you're in Bali this autumn? With this hot tub, you pretty much will be. You can set it up in minutes, it has a massage system (an absolute must) and seven colour-changing LED lights.
The best inflatable hot tubs under £1000
Inflatable hot tubs under £1000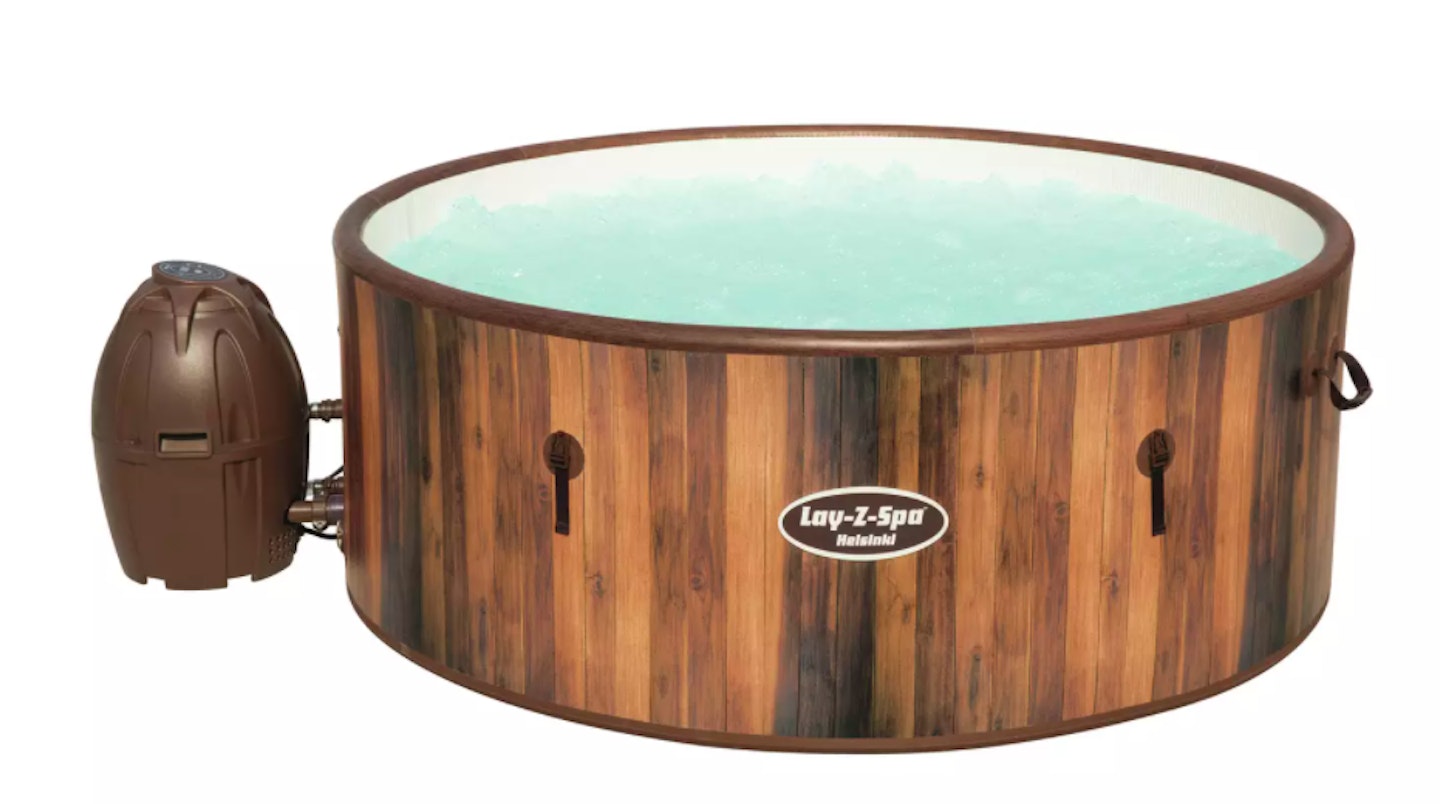 1 of 4
Lay-Z-Spa Helsinki 7 Person Lay-Z-Spa AirJet Hot Tub
Seven, yes seven people, can fit into this inflatable hot tub. We love the wooden exterior - meaning it'll blend into your garden and look natural AF. Its powerful system will give you an intense full-body massage and this hot tub can be used all year round - even in the winter.
2 of 4
Lay -Z-Spa Paris Hot Tub with LED Lights
Planning a party? This Paris hot tub from Lay-Z-Spa comes with LED lights, so it's perfect for a hen do, a girly get together, or a romantic night in.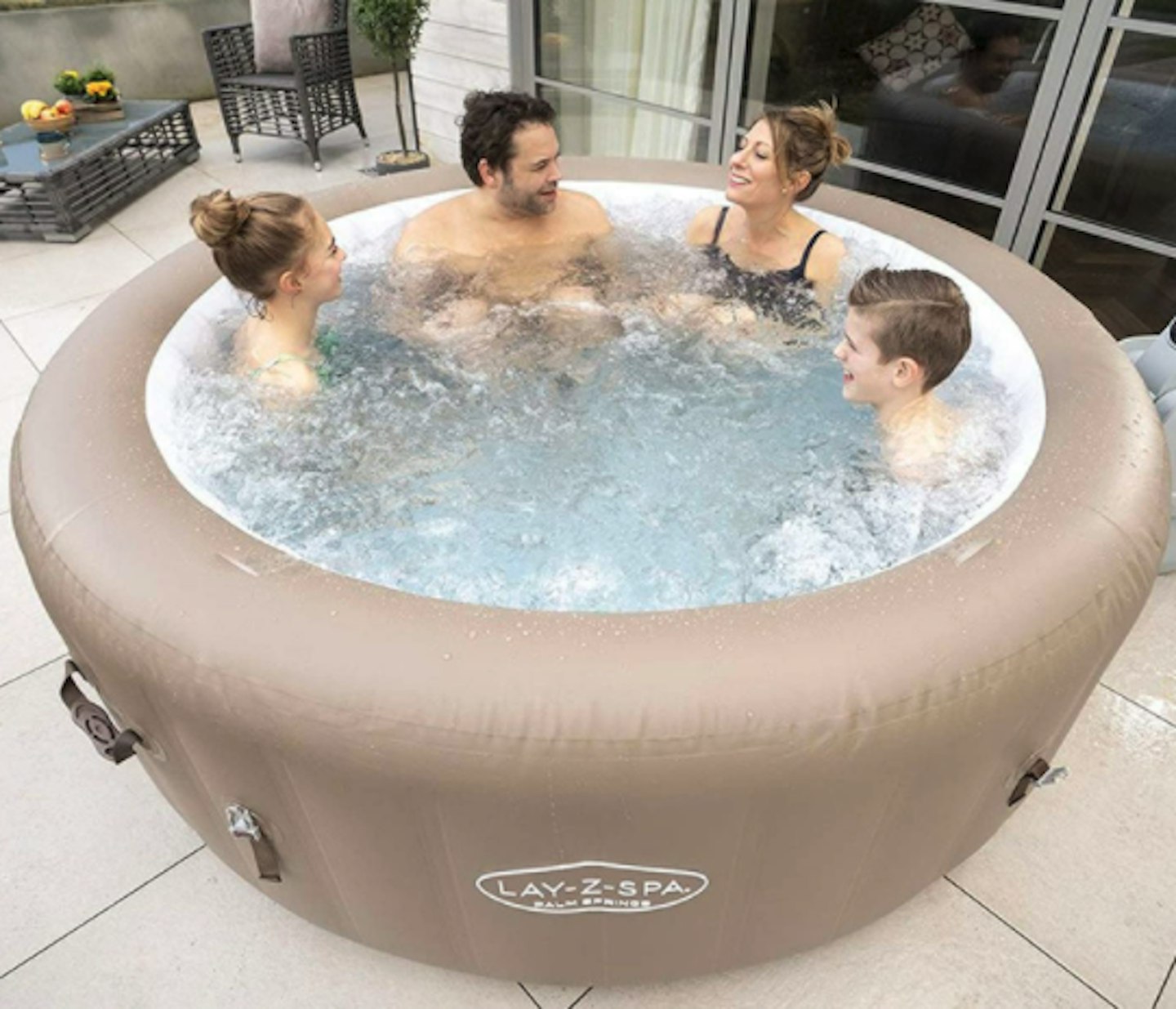 3 of 4
Lay-Z-Spa Palm Springs Hot Tub
Anyone for a massage? As this features a 140 AirJet system, you can cancel your upcoming spa day, hun. The clever Freeze Shield technology ensures the water doesn't freeze during the winter, so you can enjoy it all year round.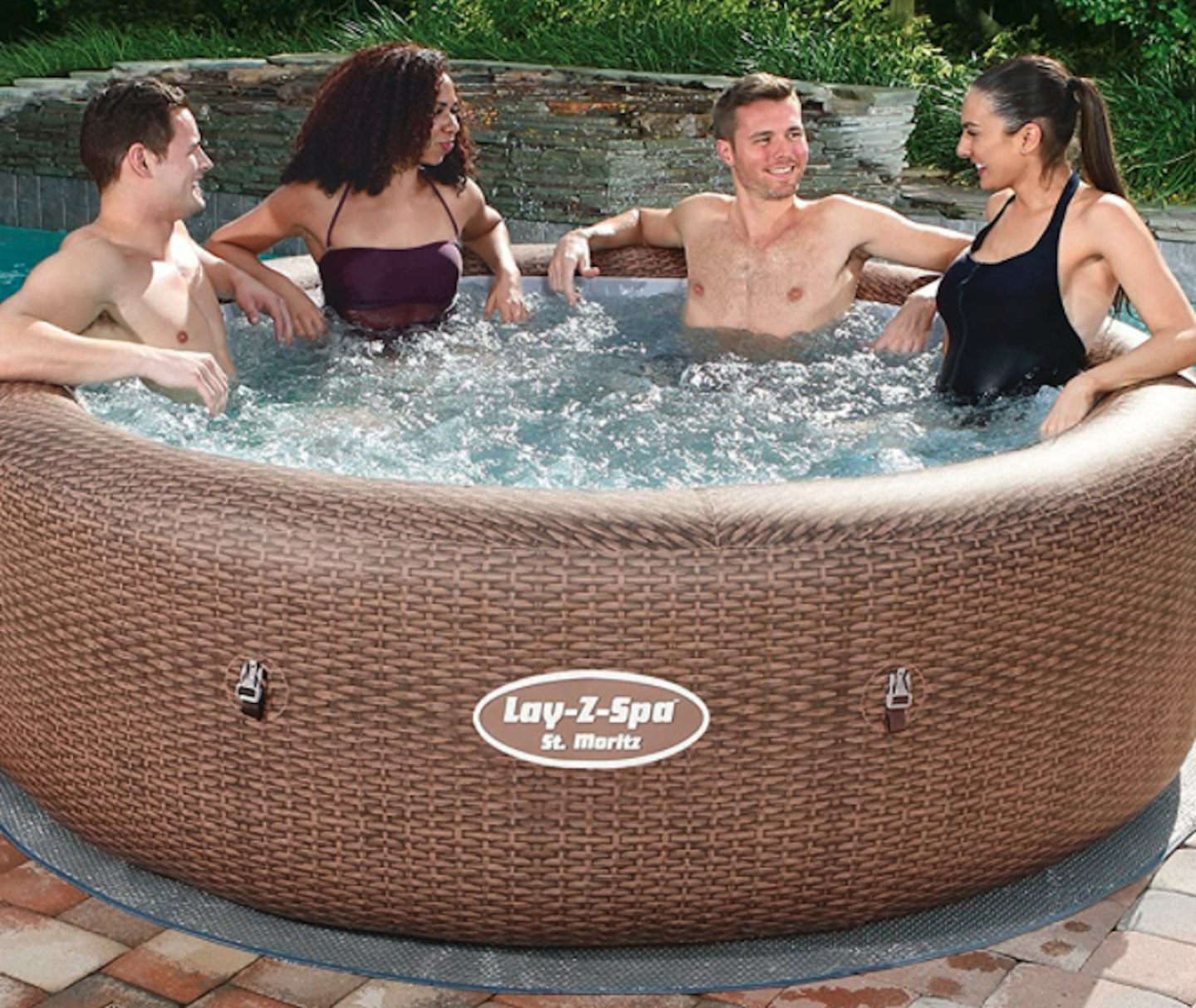 4 of 4
Lay-Z-Spa St Moritz Hot Tub
One of the biggest hot tubs on the list, this one seats five to seven people comfortably, so it's ideal for a get-together or a large family. The rattan design looks fab, and the 140 soothing AirJets will make for an amazing, relaxing experience.
Despite receiving her inflatable hot tub as a gift from the company, Love Island's Olivia admitted she opted for the Helsinki model because it suits her garden.
"It looks so lovely in the country - fits right in! It was super easy to put up as well which is good as were not the best at DIY or instruction manuals 😂❤️".
After Olivia and Alex Bowen moved into their new home, they showed off their humongous garden that has a huge pond. After lots of their followers asked whether they'll install a swimming pool, Olivia admitted they prefer their inflatable hot tub instead.
"It would be pretty cool BUT so bloody expensive and I'm not really fussed about swimming pools I would rather have a hot tub haha," she wrote on her home Instagram page.
"Maybe one day somewhere but I wouldn't want to get rid of the pond I love it so much it's so beautiful! I used to feed the fish in a pond near my childhood home and it fills me with nostalgia."