It's been two years since the shelves were empty and we struggled to find a single pack of toilet rolls in any supermarket up and down the country. Have we learned our lessons? Absolutely. Never again will you find us panic-buying kitchen rolls and tissues, as we're shopping online for the best toilet paper in the UK.
From eco-friendly bamboo options to classic brands, we've really left no roll uncovered when it comes to selecting our list. And, best of all - these fancy loo rolls can be delivered straight to your door.
Where can I buy toilet paper online?
You can buy household items almost anywhere online on your laptop, tablet or phone. If you're looking for the best toilet paper in the UK, here are some of the top online retailers to buy them from.
Check out: the fanciest toilet rolls you can get delivered ASAP
To save you from trying out scratchy and crumbly toilet rolls, we've taken on the challenge to bring you the best of the best.
When pulling together this list, we looked at strength, value for money, and how it feels. No sheet - here's what we found:
The best toilet paper UK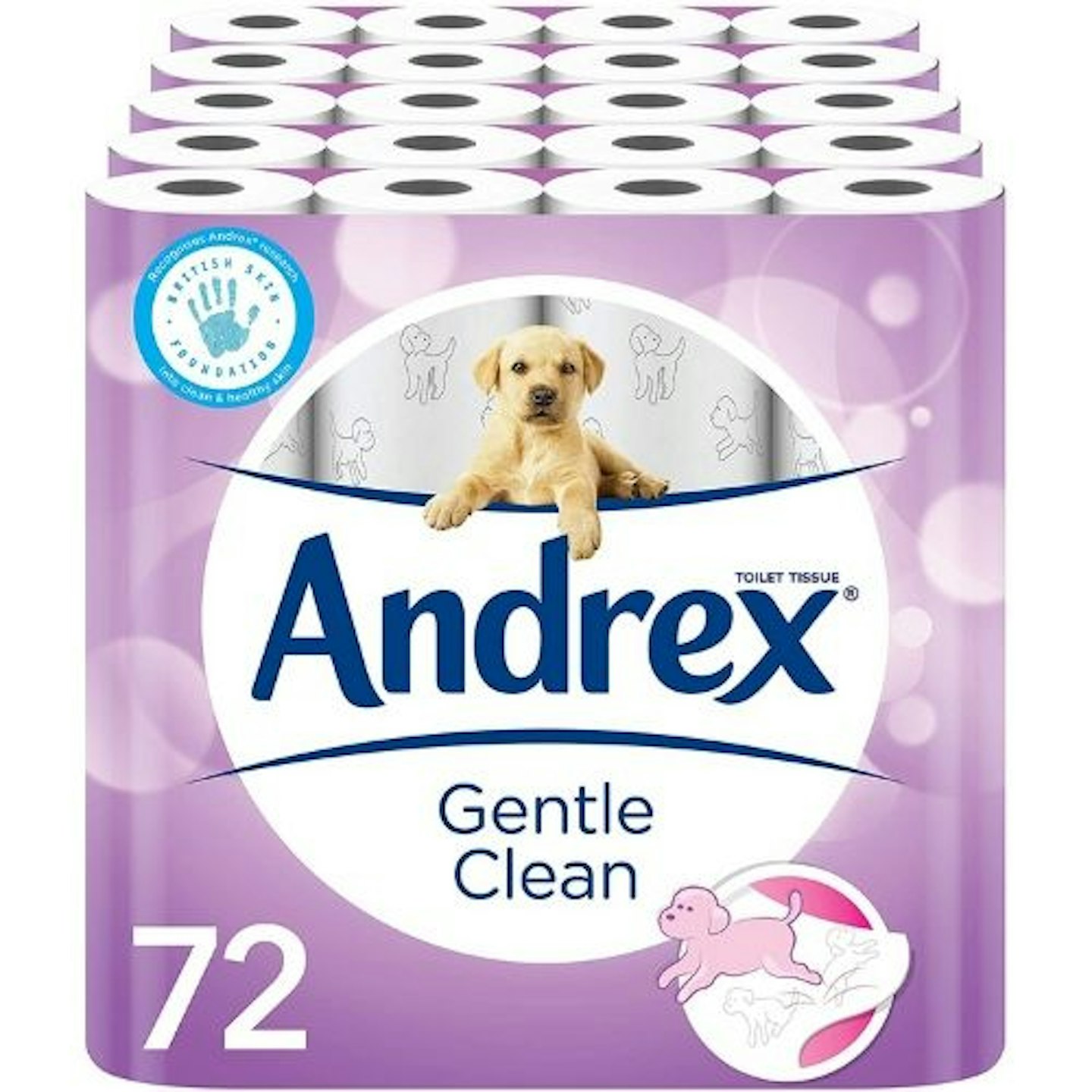 1 of 9
Andrex Gentle Clean Toilet Tissue
Feel: Each of the 72 rolls is gentle on the skin and soft to the touch. You'll certainly get your money's worth with an average of 170 sheets per roll.
Strength: Not the strongest strength, we recommend using four to five sheets.
Customer rating: 4.6 out of 5 stars
Customer review: "Lovely toilet roll. I like ordering this pack as I hate buying toilet roll in the shops - it's bulky and awkward to carry and not to mention extortionate! This offers a solution to my problems and I have consistently bought this for over a year now and will never turn back."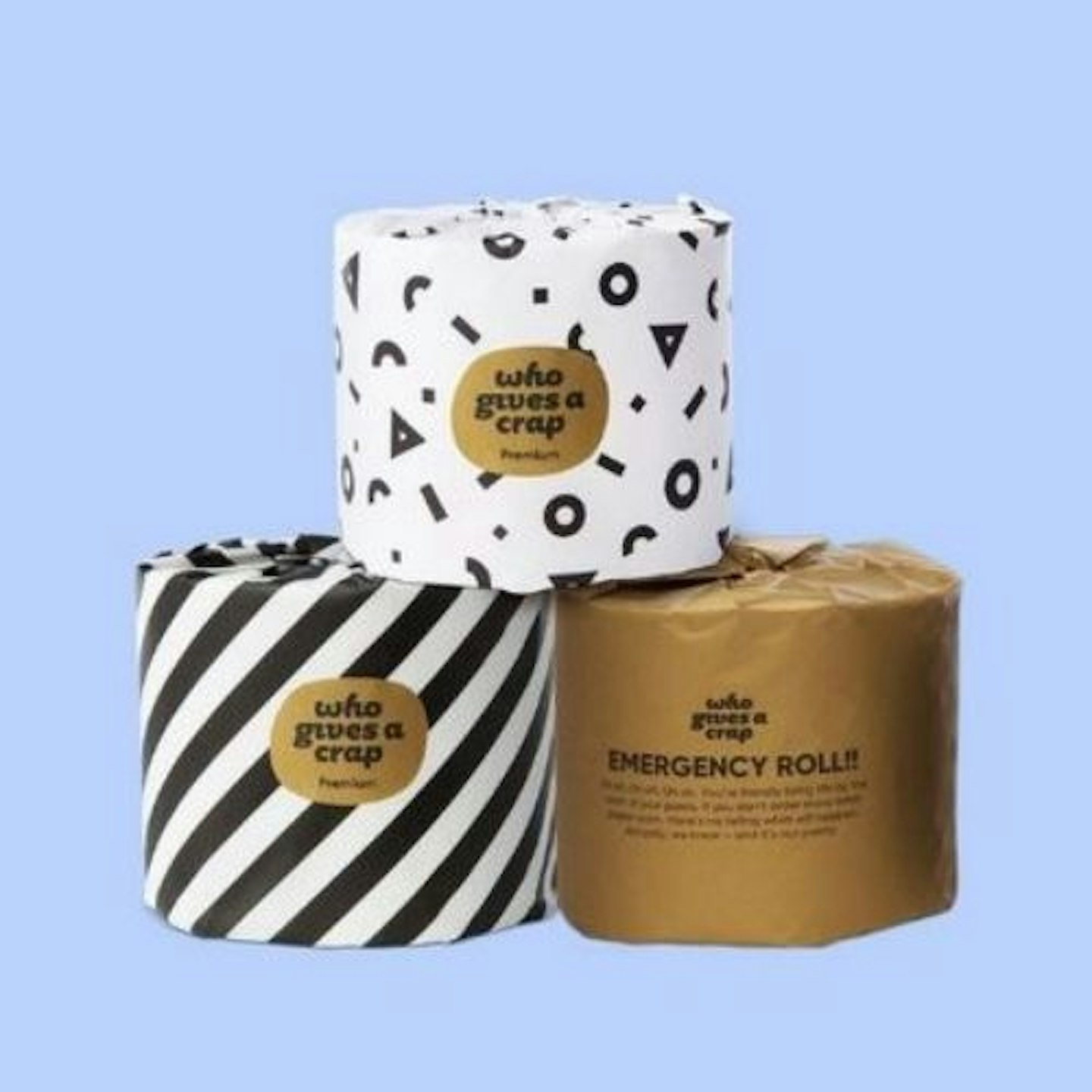 2 of 9
CREDIT: Who Gives A Crap
Who Gives A Crap Premium Bamboo Toilet Paper
Feel: Who Gives A Crap makes a bold statement by claiming to be the softest loo roll ever, and compares using these rolls to wiping with cloud
s. We're inclined to agree.
Strength: Not only are they soft, but they're also made from bamboo, so they're pretty strong.
Customer rating: 5 out of 5 stars
Customer review: "The most impressive thing is how long the roll is lasting compared to other brands I've used."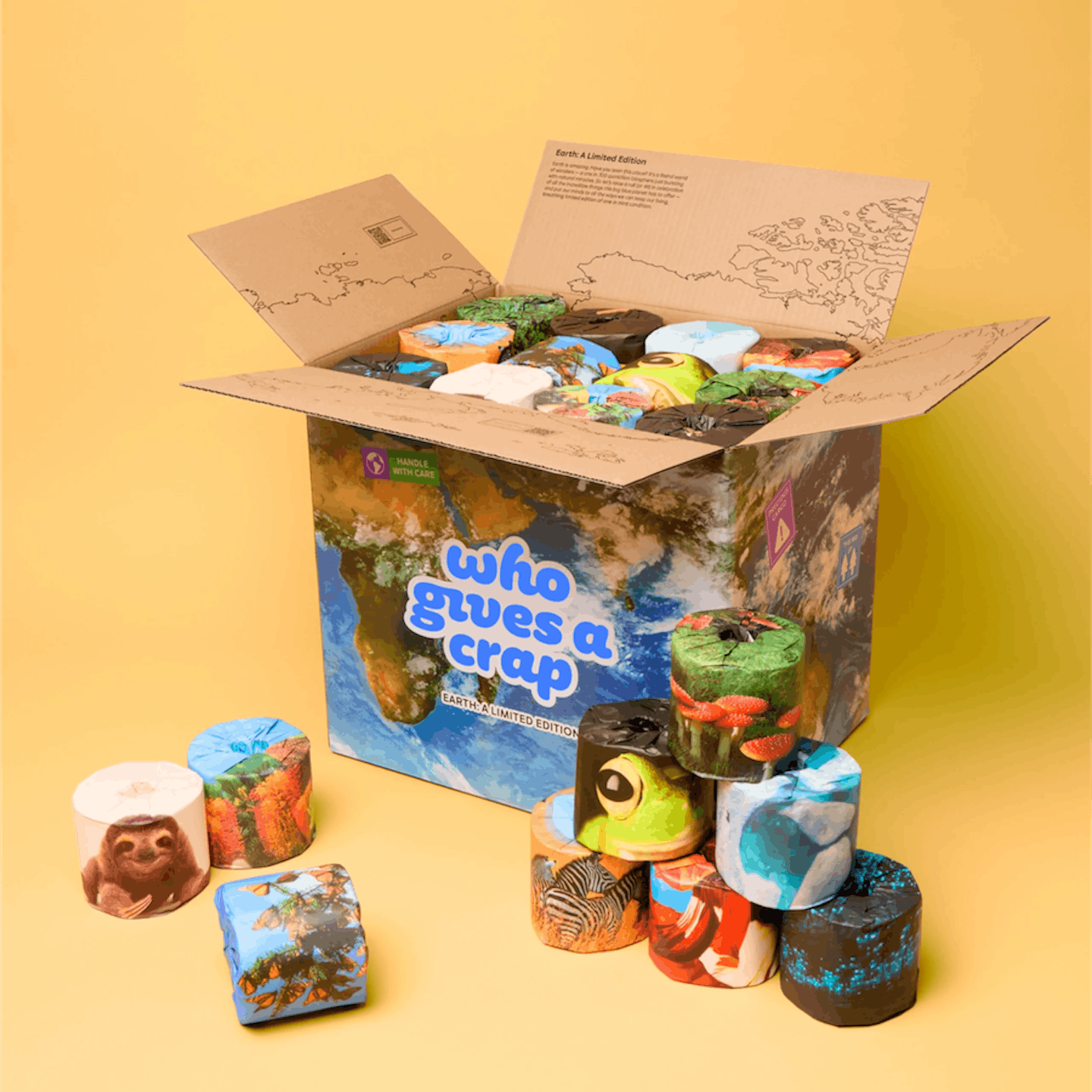 3 of 9
CREDIT: Who Gives A Crap
Who Gives A Crap - Earth: A Limited Edition Premium 100% Bamboo Toilet Paper
We're already big fans of Who Gives A Crap's toilet roll offering, so when we heard about this limited edition box, we had to get involved. Each of the 48 rolls is wrapped with colourful photos, fascinating eco-facts and some helpful hints to help us take better care of our planet. Brilliant for kids and big kids alike, they definitely make wiping fun.
Feel: These three-ply sheets are soft on the old behind and you don't need many to get the job done.
Strength: Bamboo is one of the strongest things on the planet, so this isn't letting you down anytime soon.
Customer rating: 5 out of 5 stars
Our review: "I didn't think I'd be enthralled by toilet paper, but here we are. Featuring the usual brilliant quality from Who Gives A Crap, the colourful wrappers really are a nice touch, reminding us why it's important to use eco-friendly products and teaching us about the world as we do our business. These aren't the kind of loo rolls you hide away in a drawer - they've just GOT to be on display. They're super soft, super strong and last for ages. They tick all the boxes."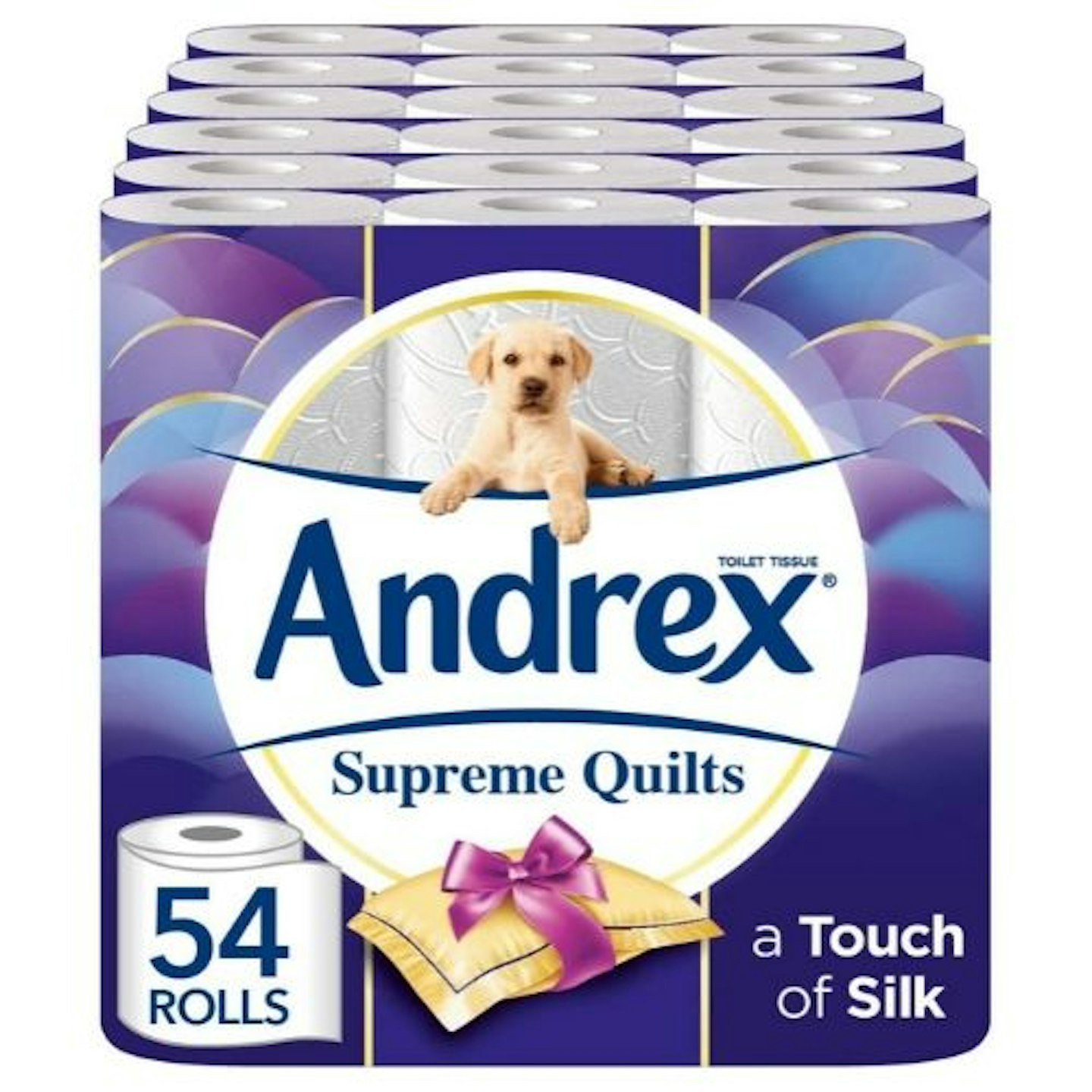 4 of 9
Andrex Supreme Quilts Toilet Tissue
Feel: Another toilet paper from the Andrex family that's all about comfort. Each of the 54 rolls is made from plush layers of tissues for deep, quilted softness.
Strength: Each toilet roll is four-ply, which means you should only need three to four sheets per wipe.
Customer rating: 4.7 out of 5 stars
Customer review: "I stopped buying branded toilet rolls some years ago. I thought the major brands were expensive and found two supermarket own brand rolls were significantly cheaper and just as good. However, in recent months, the own brand rolls seem to be smaller and of poorer quality. The price has increased, so I decided to try Andrex again. I bought them on daily deal offer, so they were very competitively priced."The paper is soft, strong and absorbent. It flushes away easily and disintegrates quickly; I'm not on mains sewage so it's important that anything going as waste into the septic tank breaks down quickly. Very pleased and I'll be sticking to these in future. "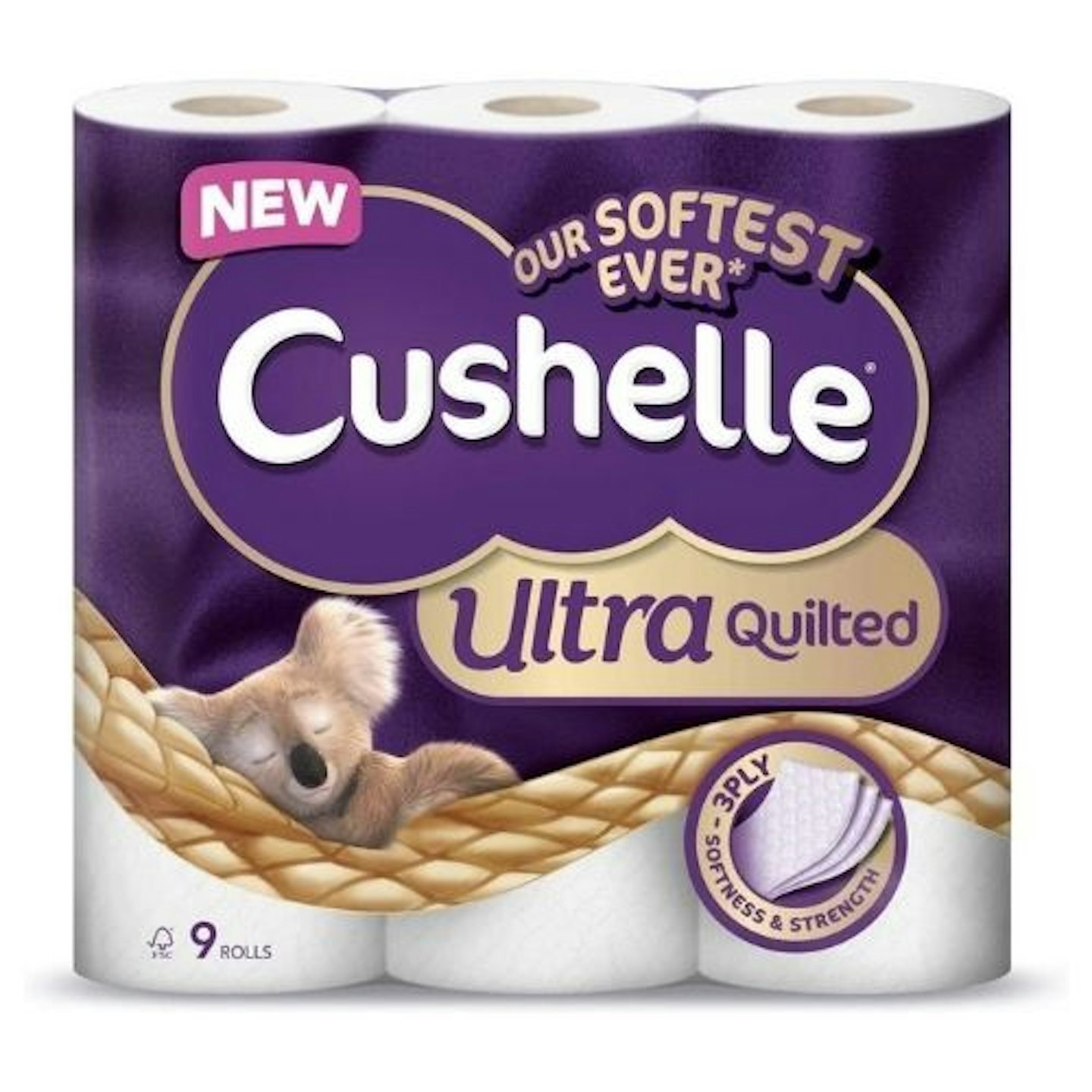 5 of 9
Cushelle Quilted Toilet Roll Tissue Paper Extra Softness 3Ply - Pack of 45 Rolls
Feel: Did you know that every roll of Cushelle is made with micro air pockets? Well, now you know the secret to how it gets its paper so soft.
Strength: We think that these rolls have the best balance between being soft and strong.
Customer rating: 4.7 out of 5 stars
Customer review: "Very soft and thick toilet paper. Tears well and lasts for a long time."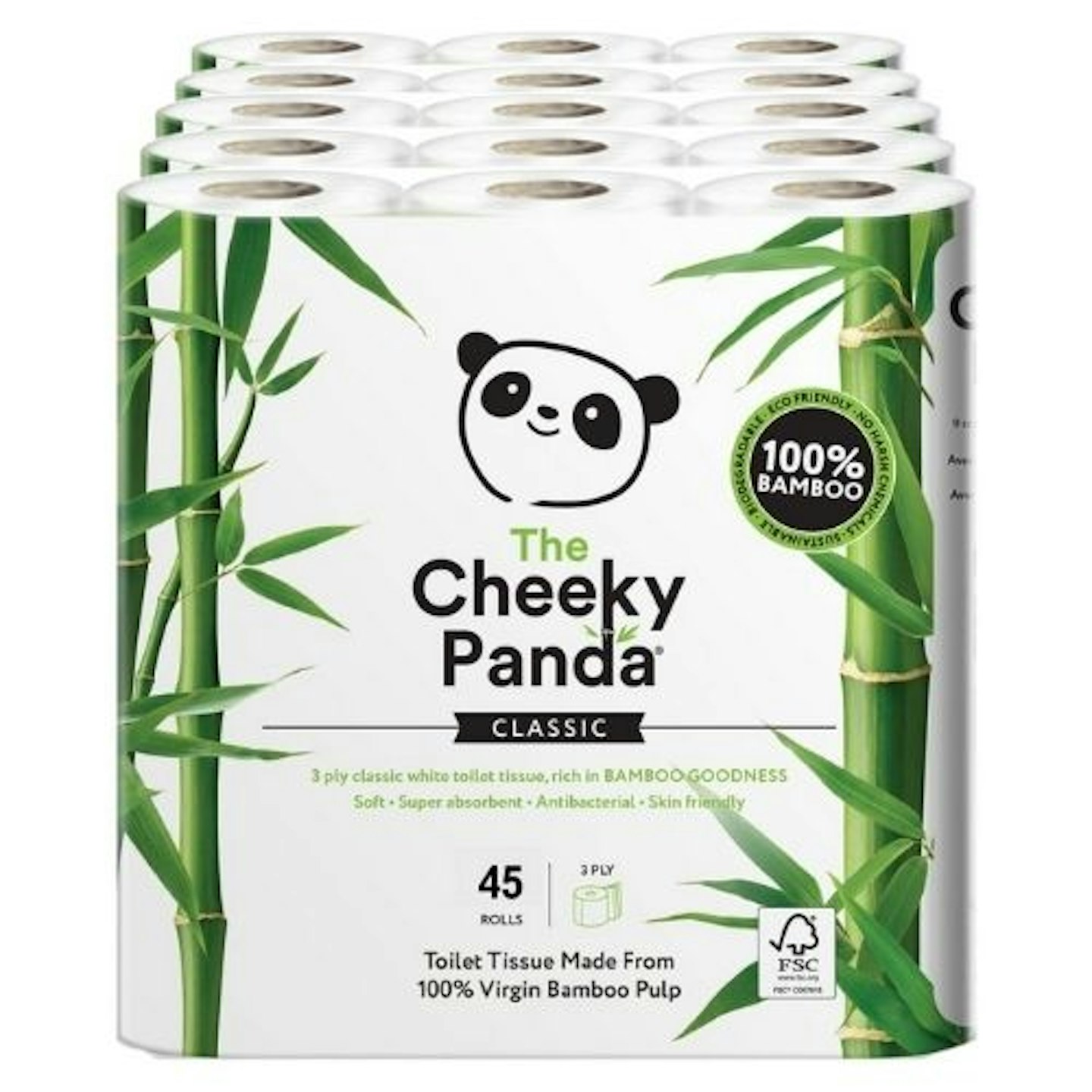 6 of 9
The Cheeky Panda Ultra Sustainable Hypoallergenic 100% Bamboo Toilet Roll Pack of 45
Feel: Bamboo looks so coarse, but this tissue is silky soft and will feel great on your skin. You get 45 rolls in this pack, so it is a pricier option.
Strength: It doesn't break up in your hand like other paper, which is perfect for the wipe.
Customer rating: 4.6 out of 5 stars
Customer review: "Bought these as I have problems with itching. I am allergic to other toilet papers. These are great and so far no itching."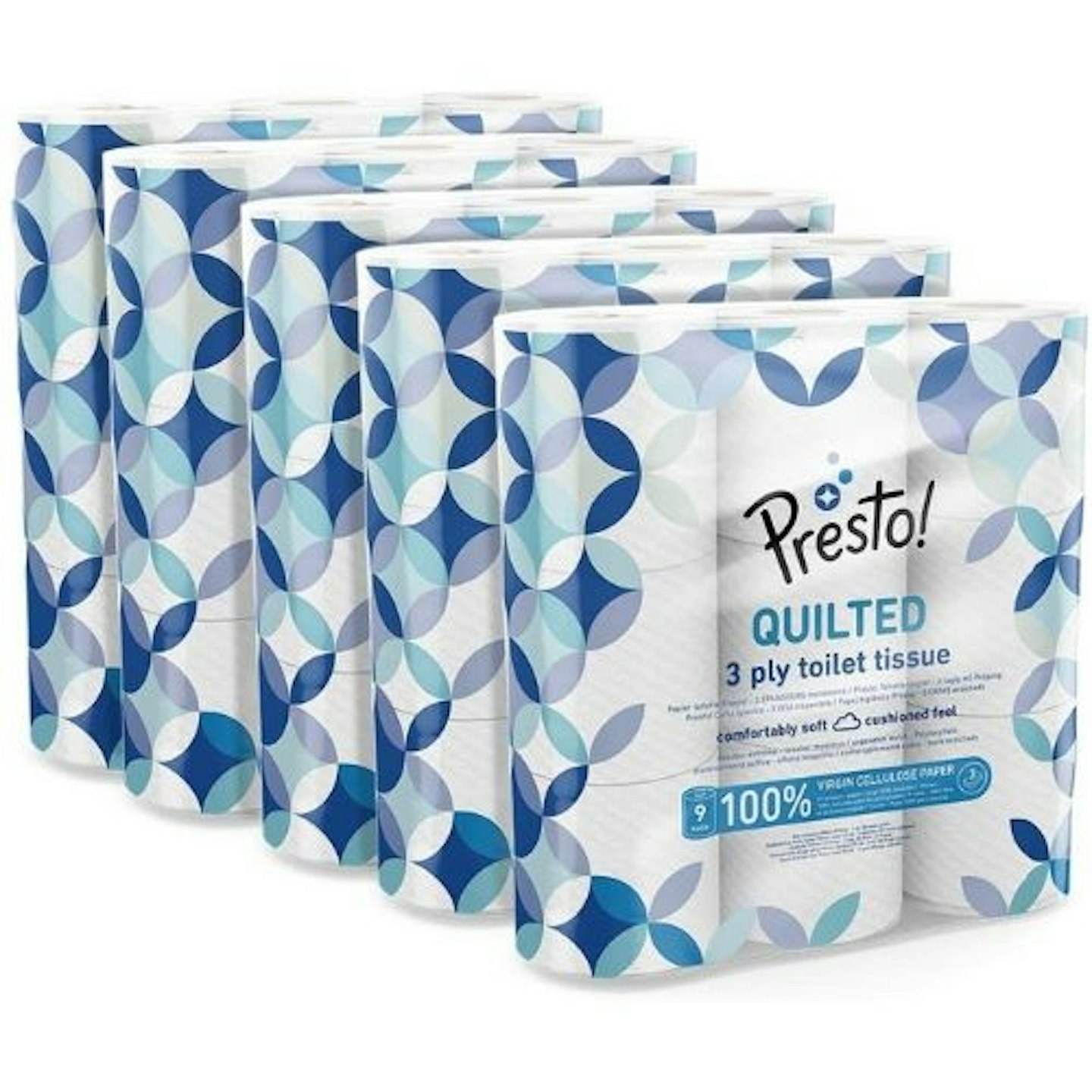 7 of 9
Amazon Brand - Presto! 3-Ply Quilted Toilet Tissues
Feel: So, basically, this feels like most other toilet rolls. It's super soft and does the job.
Strength: Not only is this paper absorbent, but you can wipe with confidence.
Customer rating: 4.5 out of 5 stars
Customer review: "Really surprised by these! Everything about these rolls screams thin, cheap, recycled toilet paper but when you use them, it's a shock to the system! I actually needed less than supermarket own brands options as it's so thick. Really soft too. Work out a bit more expensive even when you buy in bulk but not much of an issue."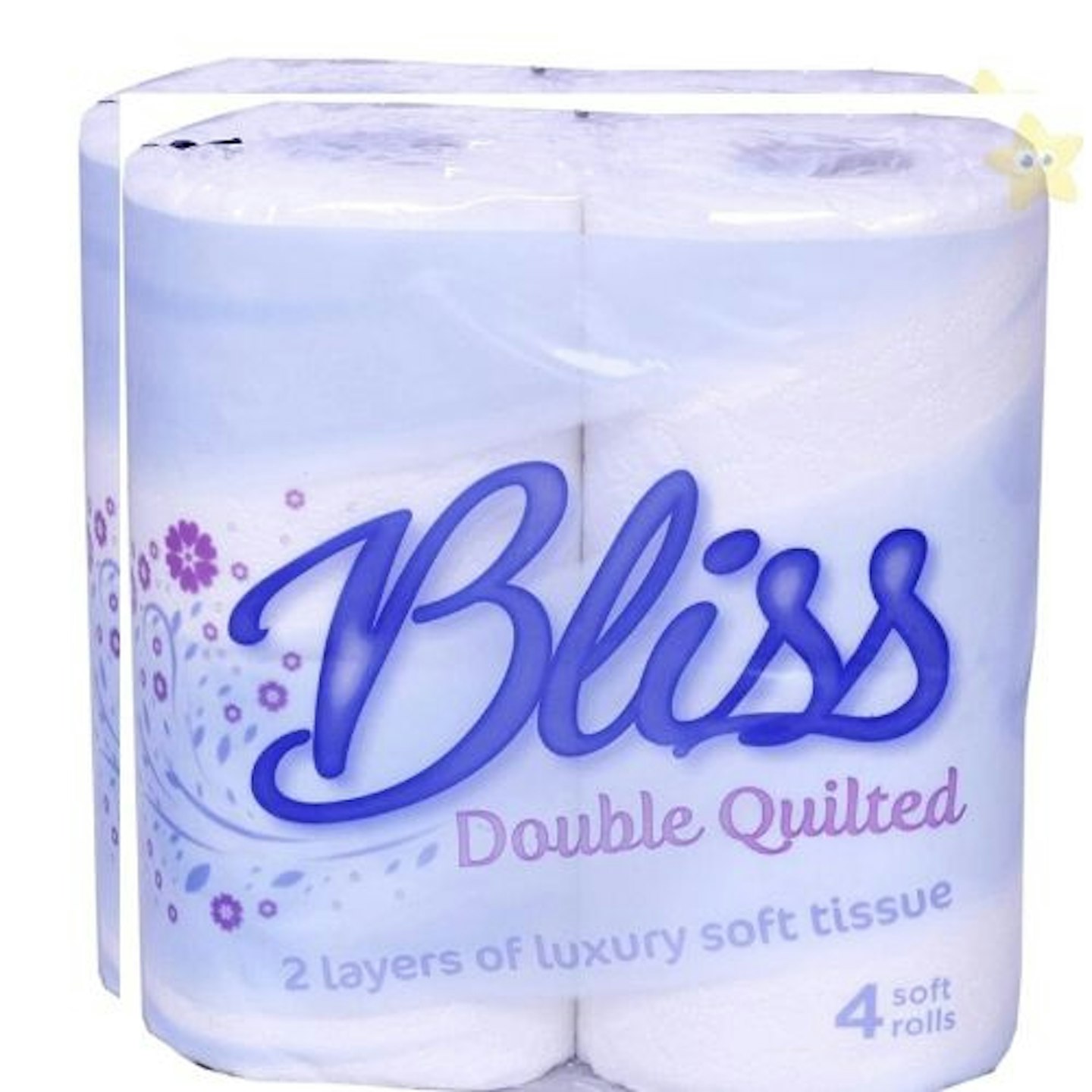 8 of 9
Bliss Double Quilted Toilet Paper
Feel: Is it really toilet paper if it isn't soft? This double-quilted goodness is what you want from a roll.
Strength: These loo rolls have been quilted for extra thickness, which makes them super durable.
Customer rating: 4.2 out of 5 stars
Customer review: "Not too bad for a cheaper toilet tissue."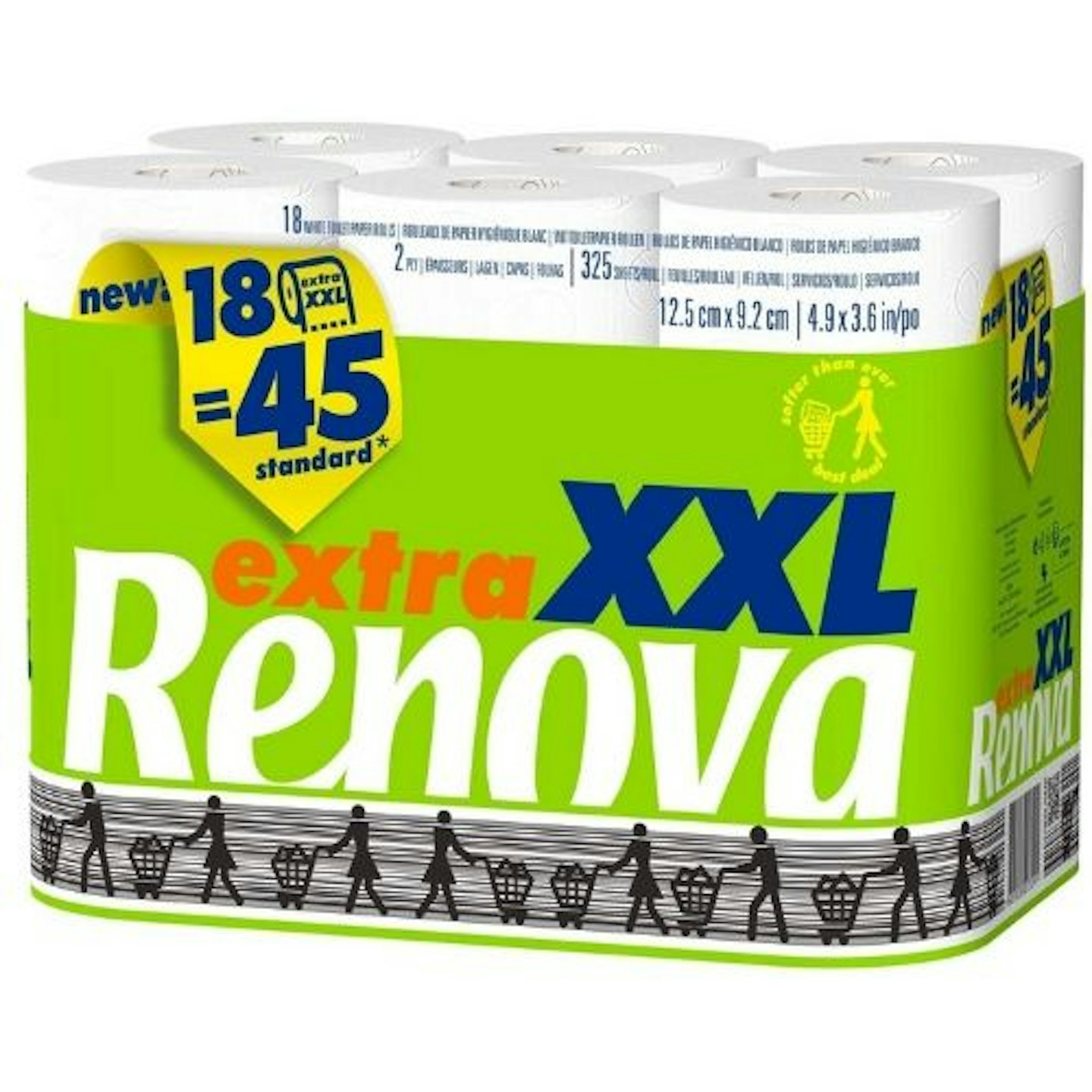 9 of 9
Renova Extra XXL Toilet Tissue Paper
Feel: It's soft enough and definitely fit for purpose. Plus, the roll will last longer than others.
Strength: They're OK if you want something for everyday use, but probably not as good as a luxury alternative.
Customer rating: 3.8 out of 5 stars
Customer review: "I liked the extra long rolls and the price. Very good value for money and will buy again."
Toilet paper FAQs:
Can toilet paper cause irritation?
Yes, toilet paper can cause irritation. If you're suffering from a reaction we'd recommend speaking to your doctor. You may find out that you're allergic to toilet paper dyes, fragrances or additives.
If this is the case, don't worry, because according to Dr. Victor Marchione, "Pruritus (itching of the skin) is a common problem that many people experience at some point in their lives."
Dr. Marchione then goes on to explain, "Unscented, thinner, cheaper and more greyish looking toilet papers are less likely to contain additives, so look for these if you find that you have skin irritation after using toilet paper." Yikes...
Want to know more about toilet paper than what to buy? We've pulled together some helpful FAQs to help answer some burning questions that you might have.
Can toilet paper be recycled?
According to Eco Sustainable Solutions, "A lot of tissue paper is made from already recycled paper. This...means that it can't be recycled again, the fibres are too short and will result in poor pulp in the recycling process. "
Can toilet paper go out of date?
As long as toilet paper is stored in the right condition and isn't damaged, it can last for a very long time. However, if the toilet paper gets wet, it will then become unusable. Such a relief, right?
Which toilet paper is safe for septic systems?
Going for a glamping holiday with your pals? You might need to take some loo roll with you that's safe for septic systems. You'll know that toilet paper can be used in a septic system if it is listed as septic system safe or biodegradable.