Let's just take a minute to appeciate how ruddy brilliant HelloFresh is. We're talking 30+ recipes to choose from each week (from fancy flavours to warming home comforts), perfectly=portioned ingredients straight to your door and a tasty and nutritionally-balanced meal every time. No waste, no dilly-dallying around Tesco and absolutely no tragic Pot Noodle slurping at 8pm.
The best part? HelloFresh ensures even our cooking tastes topnotch. No, really!
Our friends at HelloFresh are offering you lucky lot a generous 60% off your 1st box, plus 25% off for 2 months. Oh and did we mention free gifts? Simply click here and use the code HFBAUER60 at the checkout.
The weekly recipe box is also loved and used by many of your favourite celebs and we have the reciepts.
From Stacey Solomon to Love Island's Tasha Ghouri - here are the famous lot who have shared their love for HelloFresh online, plus the meal they recommended to their followers.
Someone's favourite HelloFresh meal can really say a lot about them, huh.
The best meals to try on HelloFresh, according to celebs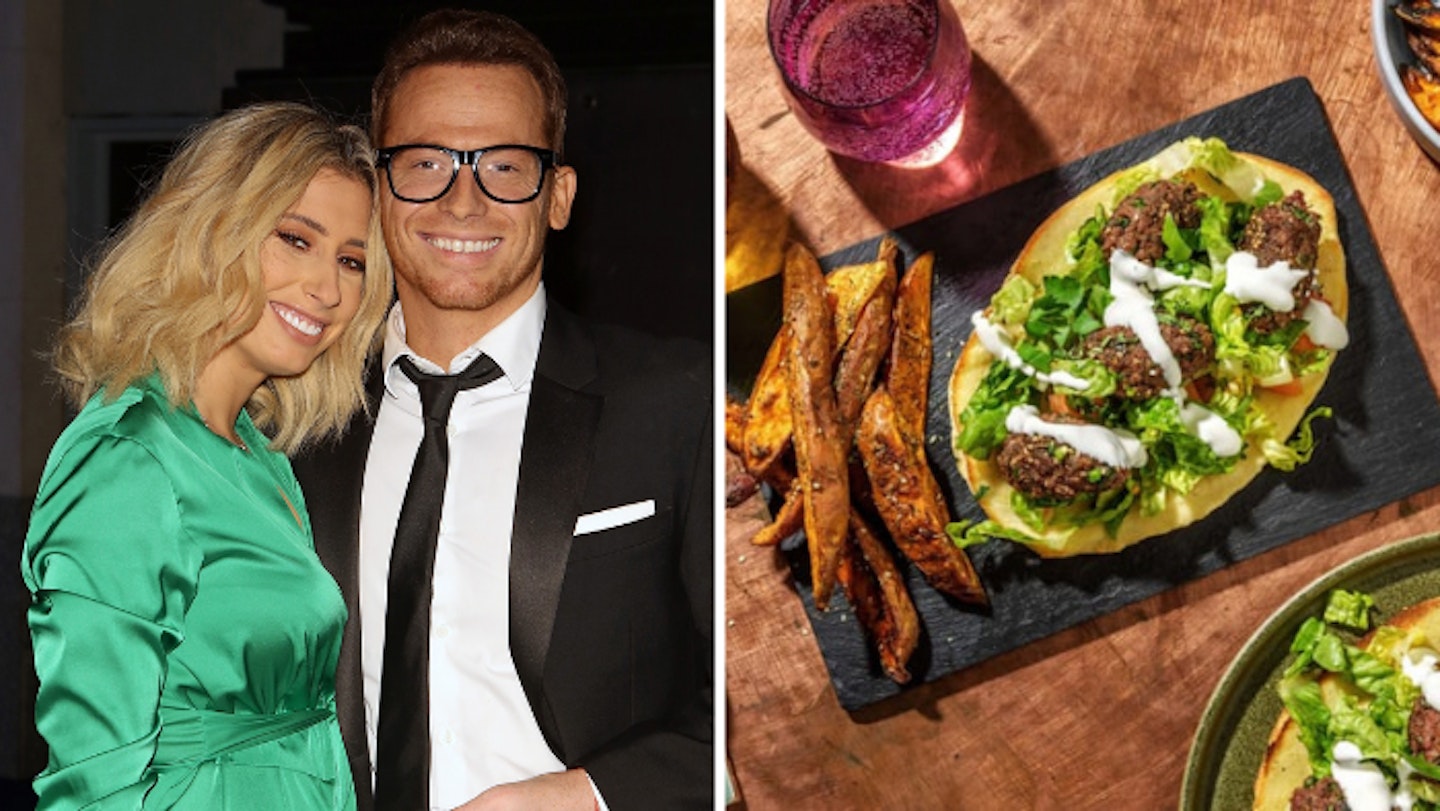 1 of 11
Stacey Solomon and Jose Swash - Lamb Kofta Kebabs on Garlic Naans
Noone loves HelloFresh more than Joe Swash and Stacey Solomon. During a wholesome YouTube ad for the brand, Joe cooked Stacey Lamb Kofta Kebabs on Garlic Naans and said of his efforts: "Oh my god this is my favourite. You can really taste  the flavours." Whilst Stacey agreed and said: "The kofta was delicious, I would 100% have that meal again!"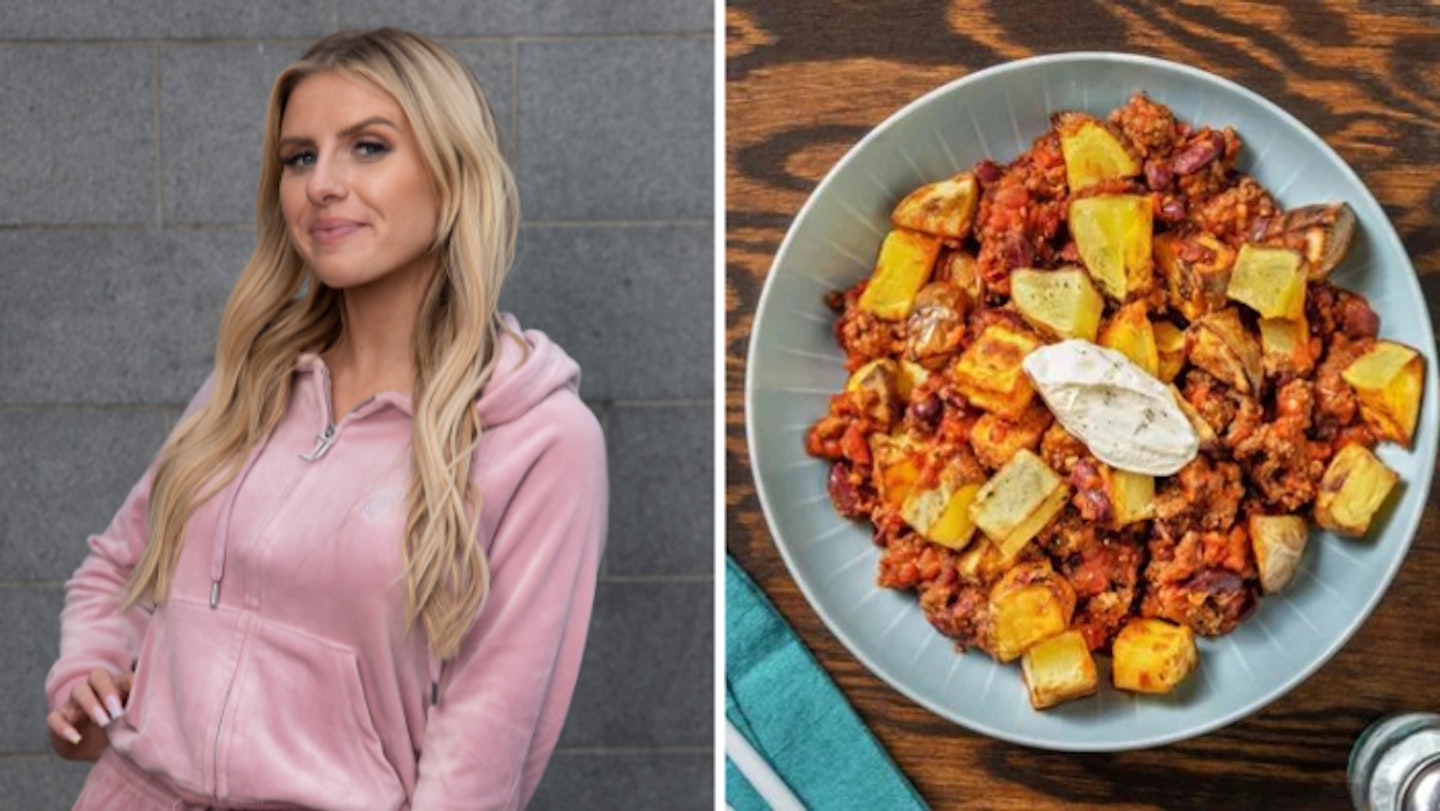 2 of 11
Chloe Burrows - Mexican Style Beef and Kidney Bean Hash
The Love Island star shared in a YouTube video, "I'm absolutely obsessed with HelloFresh, because when I'm really busy I hate going to the supermarket and carrying loads of bags, and also if I didn't have Hello Fresh, I'd cook the same four meals every single week."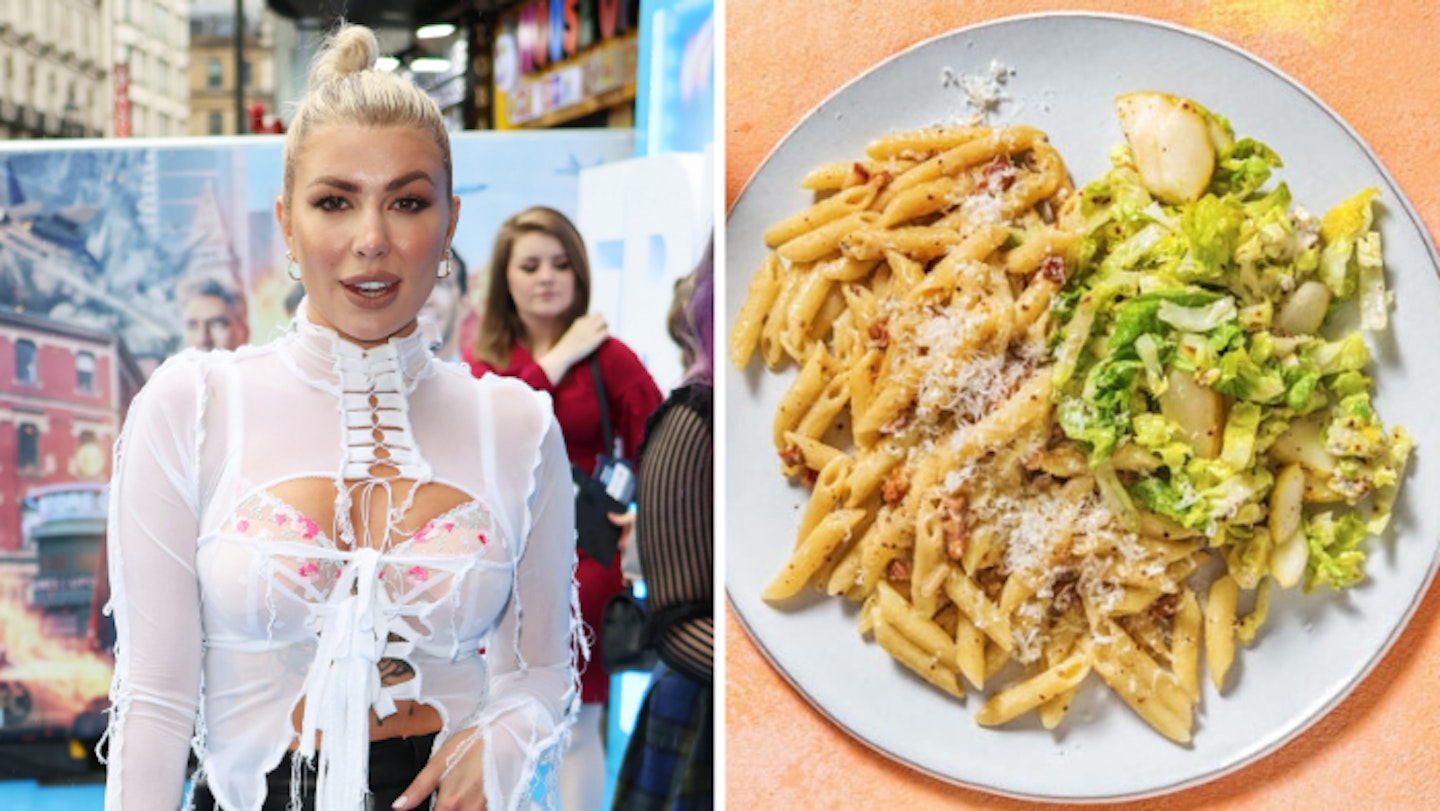 3 of 11
Olivia Bowen - Creamy Bacon & Mustard Penne
Olivia shared her love for cooking (and penne!) in an Instagram post and said: "The sound of cooking fresh food😍 I've had HelloFresh meals for over three years now and are so happy to work with them to show how fab they are! Just love not having to think up meals every week and having them ready to go in our fridge. This pasta is unreal."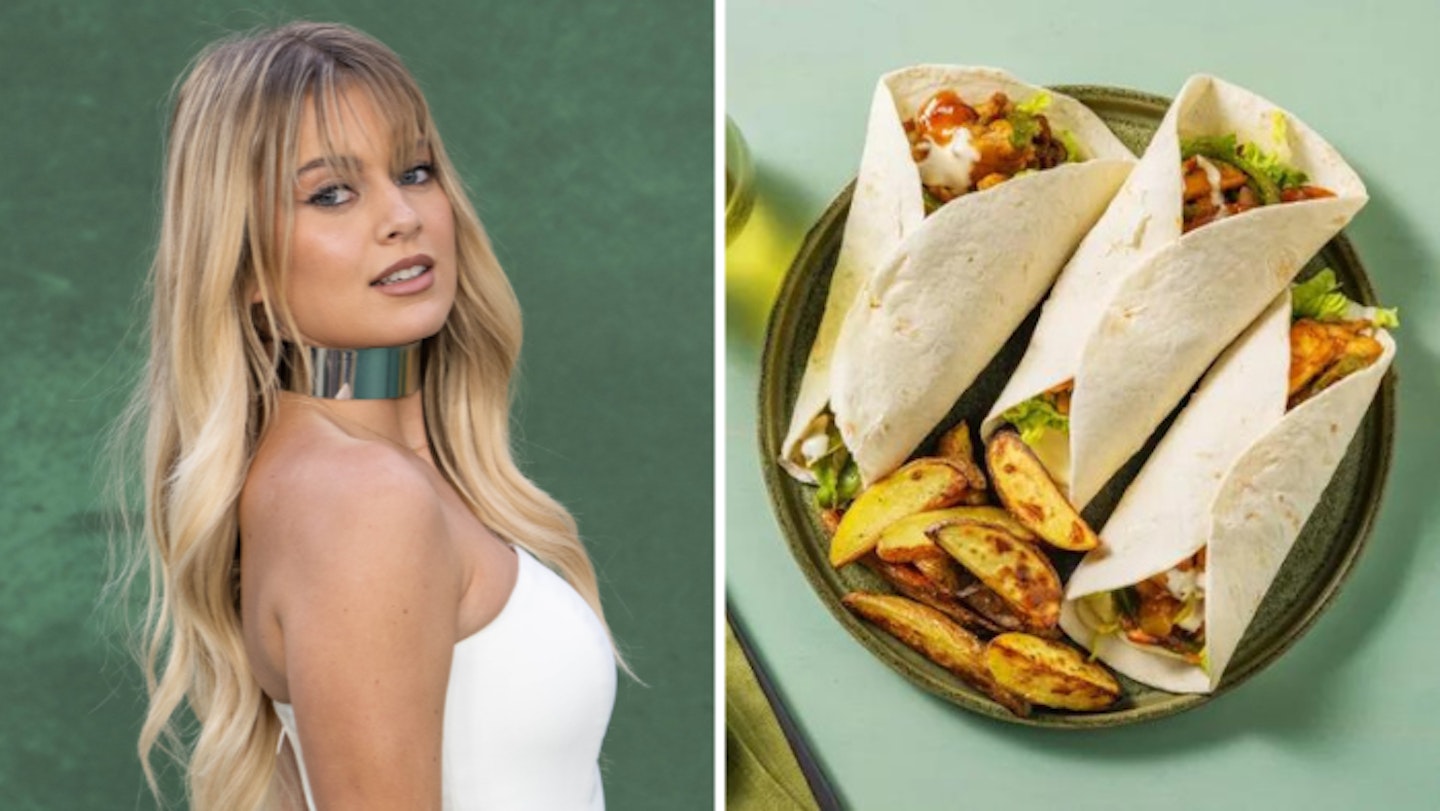 4 of 11
Tasha Ghouri - Mango Chutney Curried Chicken Wraps
Tasha Ghouri shared how HelloFresh is a godsend during buys periods and wrote in an Instagram post: "Me and Andrew had our first box and we've really been enjoying it. We've been enjoying every second so far, it's keeping us in check, it's keeping us healthy especially no we're moving out and are super busy. Trust me, HelloFresh is the one."
5 of 11
Marvin Humes - Serrano Ham, Parsley & Butternut Linguine
During a YouTube video, Aston Merrygold and Marvin Humes cooked up this popular and hearty dish. Marvin said, "I'm a big fan of Serrano ham, this is a winner. It's nice to be adventurous and try new things and surprise yourself with what you can put together with HelloFresh."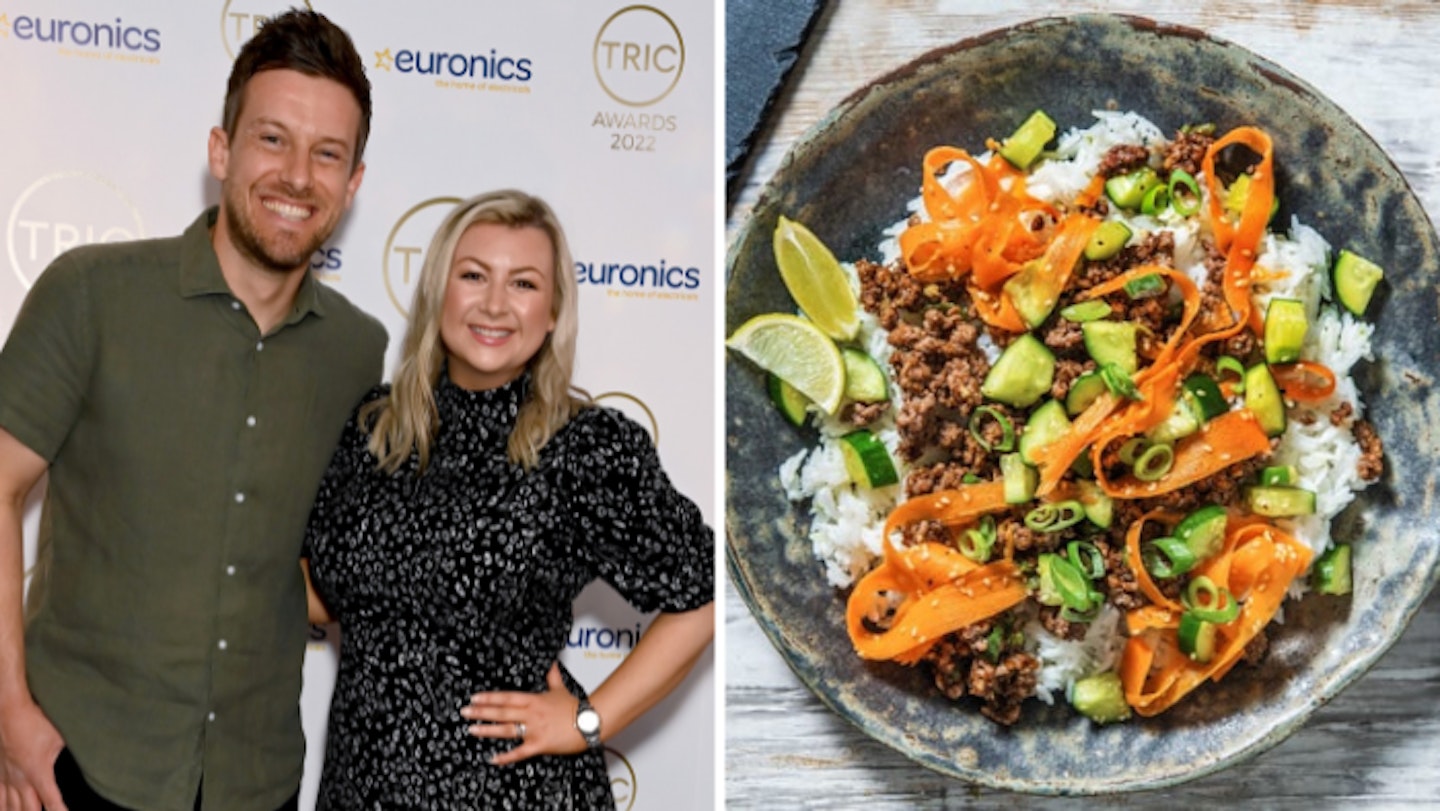 6 of 11
Rosie Ramsey - Teriyaki Beef Mince with Jasmine Rice and Cucumber Salad
The Shagged Married Annoyed hosts are forever talking about their love for HelloFresh on their award-winning podcast. Rosie previously shared in a post on Instagram: "So thankful for HelloFresh right now, I have arrived home from tour half an hour before this arrived on our doorstep (good job too as I had absolutely not been to the shops!)" 
The star helpful added, "Good luck not eating the cucumber whilst cooking, the lime, sugar and sesame seed dressing is unreal."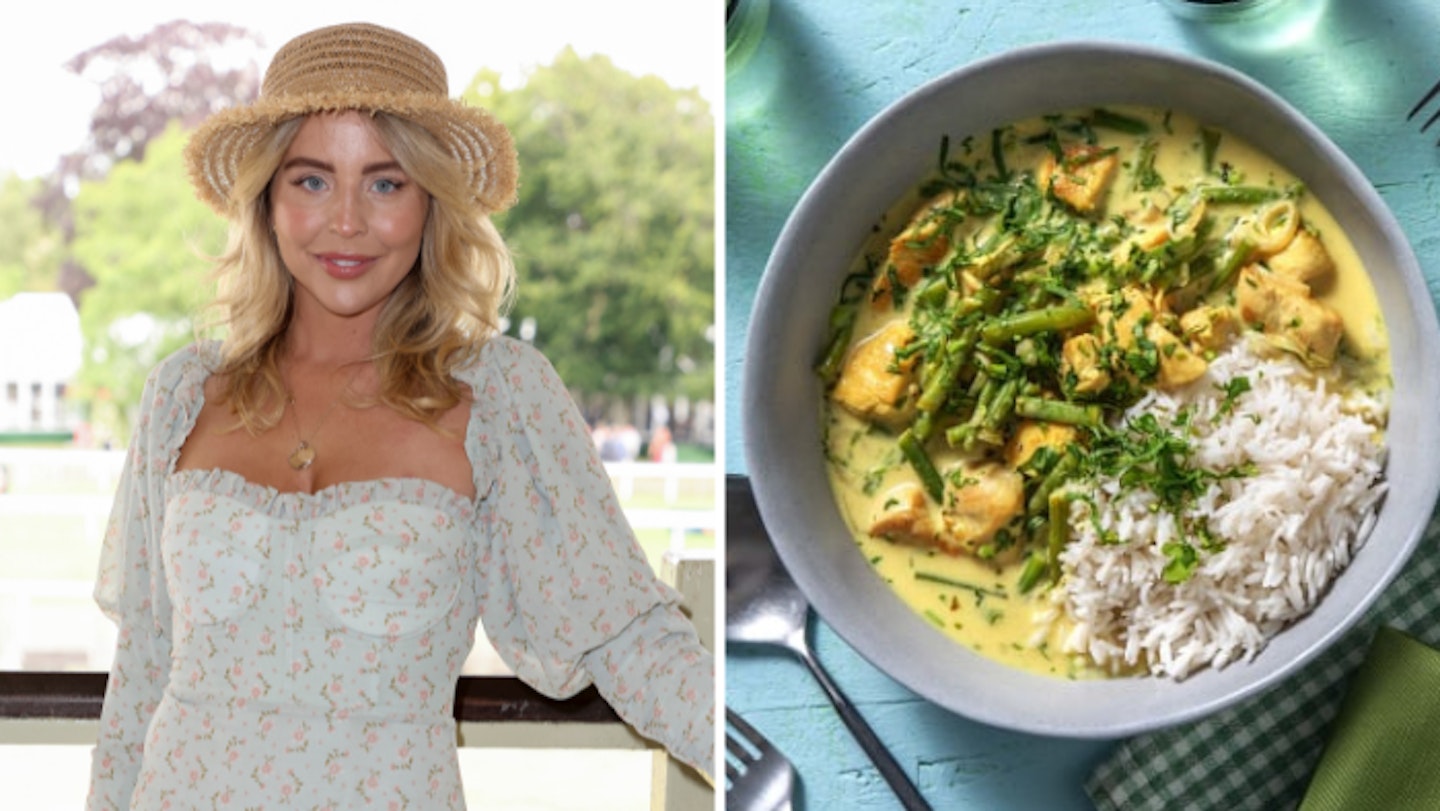 7 of 11
Lydia Bright - Coronation Chicken Curry with Fluffy Rice and Green Beans
The proud mum-of-one shared how HelloFresh is perfect for families and shared a cooking tutorial with two-year-old Loretta, "We are going to opt for one of the family-friendly recipes tonight: Coronation chicken with fluffy rice and green beans. As soon as it gets colder and darker in autumn I really crave curries. We're going to cook it together and this only takes 25 minutes but it may take us a little longer because my Sous Chef doesn't always follow instructions!"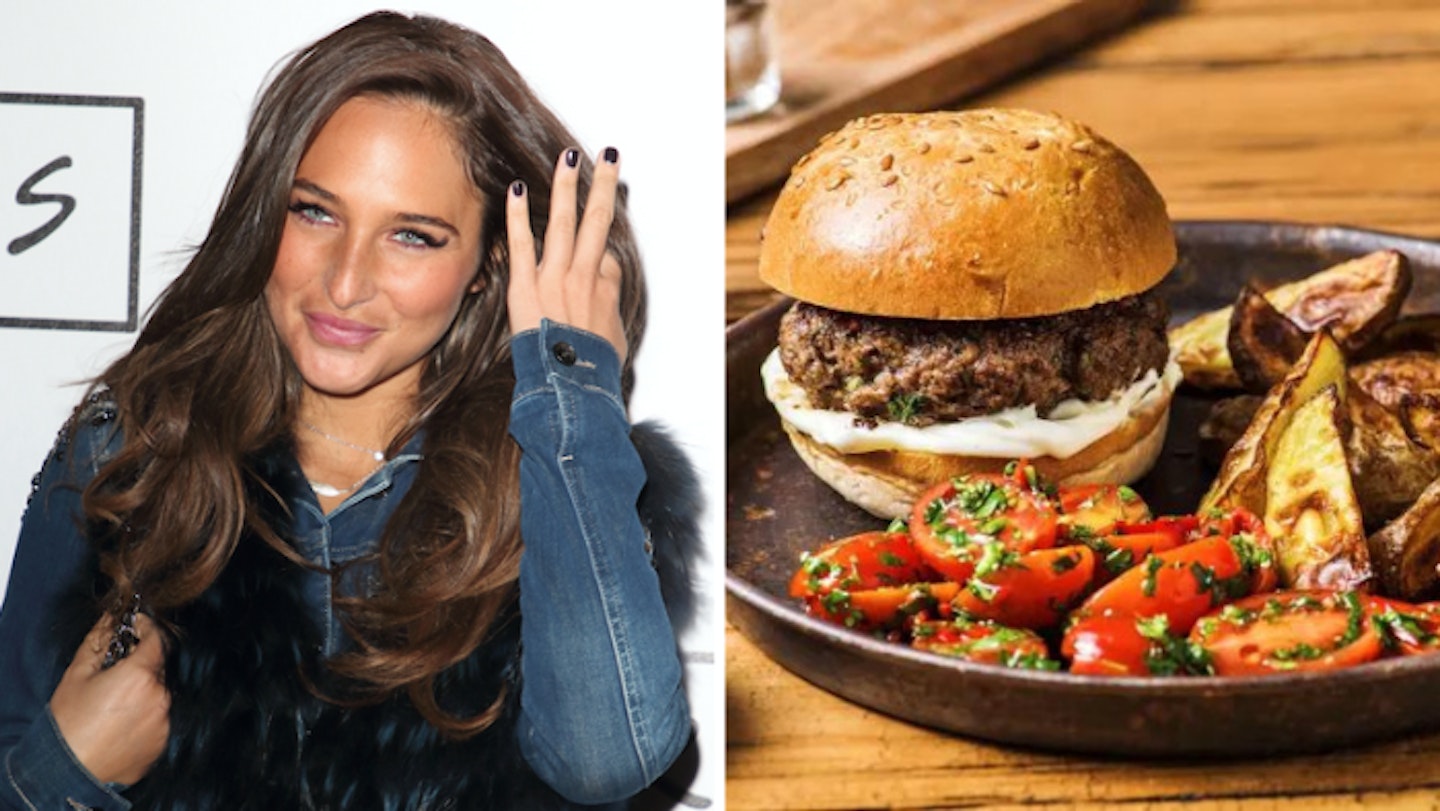 8 of 11
Maeva D'Ascanio - Herby Beef Burgers with Potato Wedges and Tomato Salad
The Made In Chelsea star hails HelloFresh as a life-saver now she's pregnant. She said, "Me and James have been ordering HelloFresh for a little while now I'm not going to lie it's extremely, extremely practical especially at the moment as we're busy with the new house, still very pregnant and super tired and can't be bothered to cook properly. It's so good and so easy to make."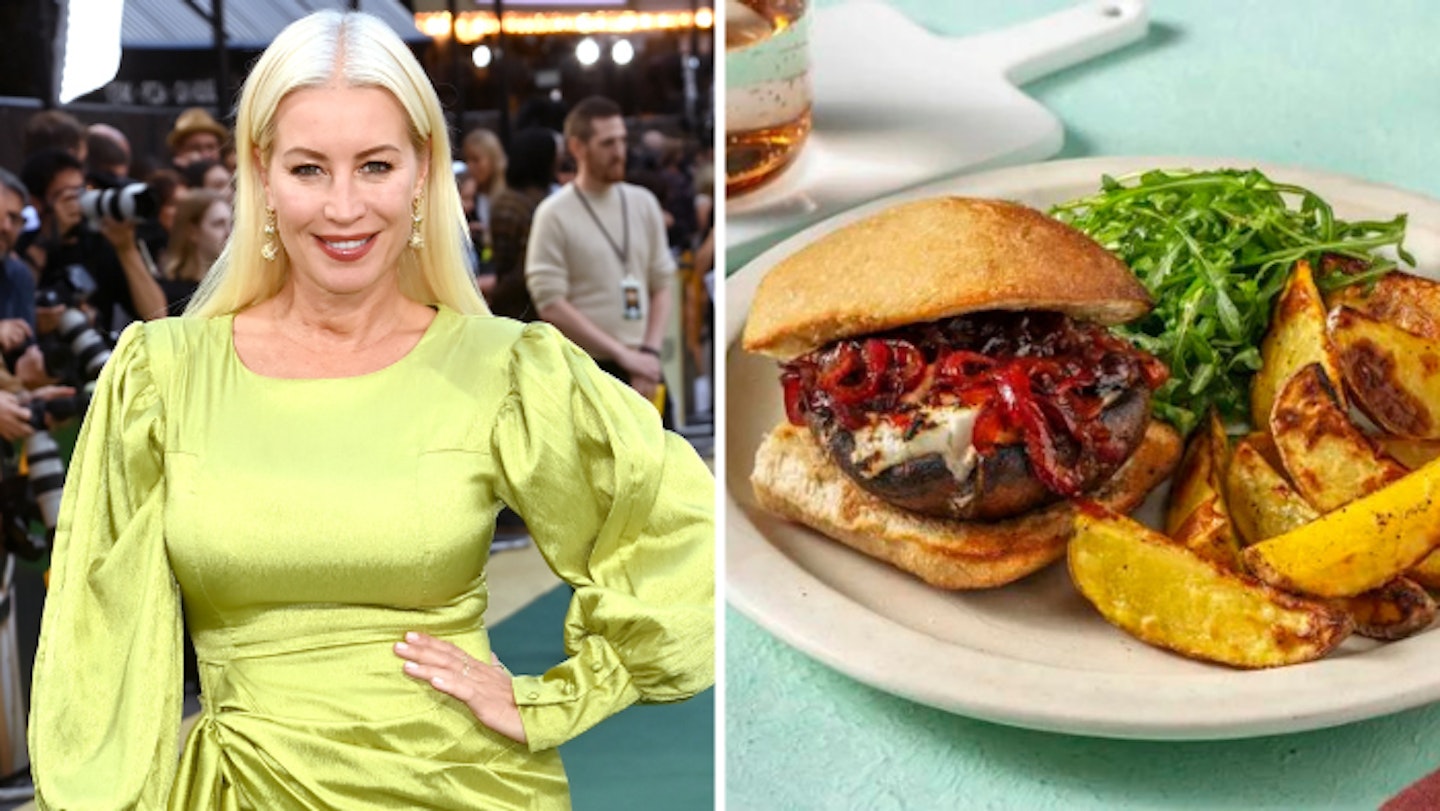 9 of 11
Denise Van Outen - Mushroom and Goat's Cheese Burger
The Celebrity Gogglebox star previously opened up about her love for HelloFresh. She wrote, "You know it's going to be a good food day when your HelloFresh box arrives straight to your door - all seasonal fresh ingredients! Yum 🙌🏻 Tonight Ed and I are having Mushroom and goat's cheeseburgers 🍔."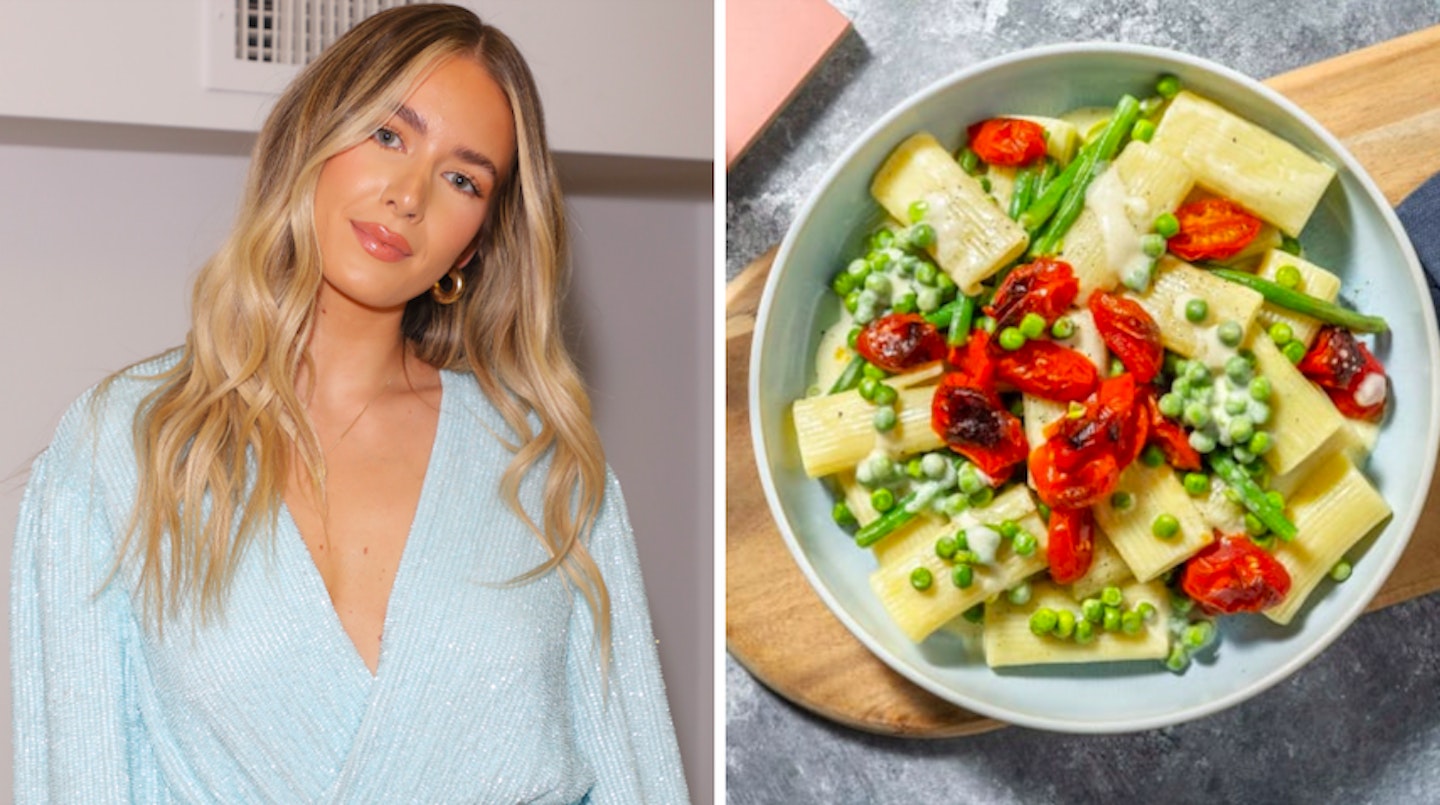 10 of 11
Sophia Tuxford - Creamy Green Veg and Pesto Pasta
The Girls Bathroom host shared to her ouTube followers: "I am making a HelloFresh and this recipe looked the quickest and easiest. It's just so useful to have your meals for the week. My mum uses Hello Fresh, my Granny uses HelloFresh. It's really handy if you're living alone or there is a couple of you, sometimes it's nice to get the exact ingredients that you need so you're not having to buy six onions when you only need one."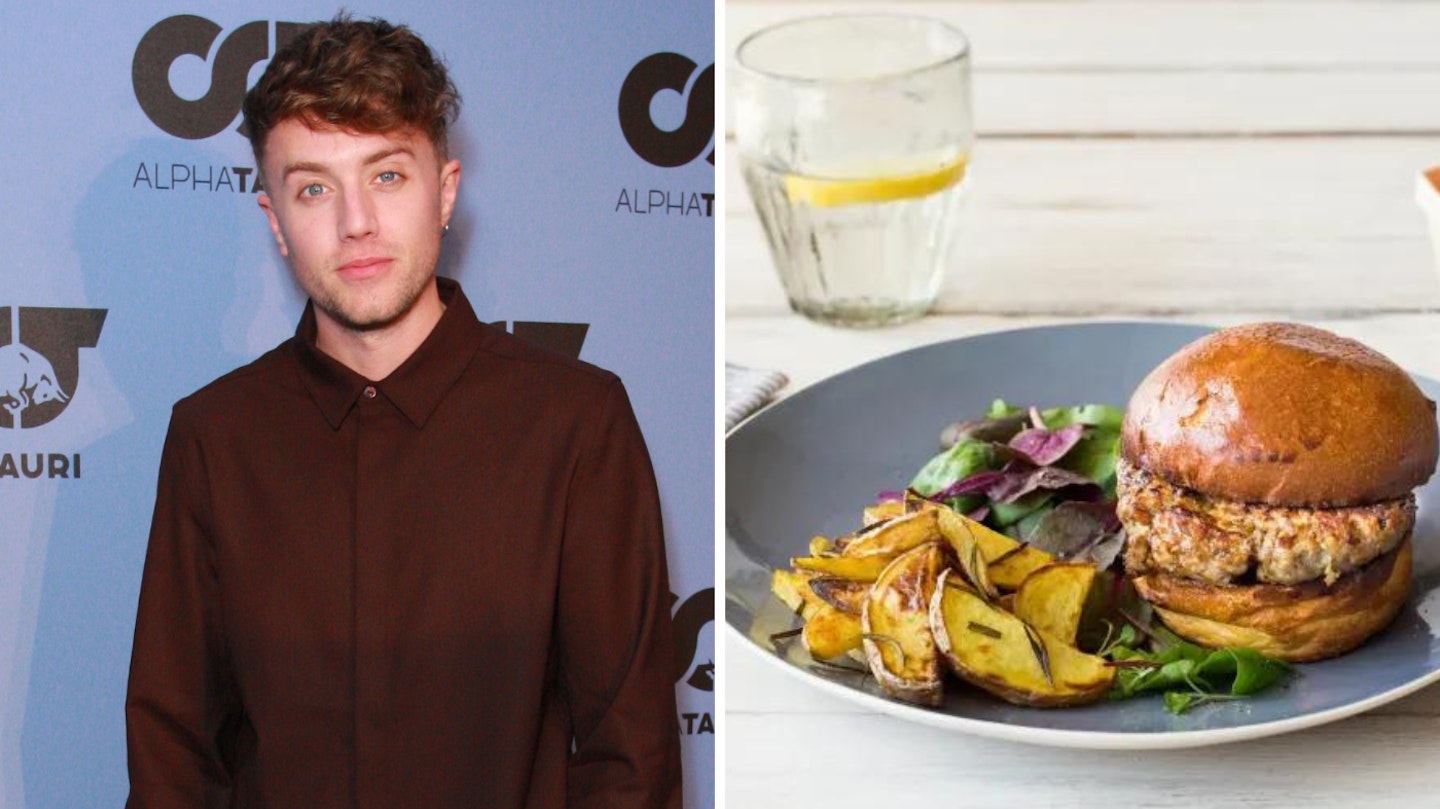 11 of 11
Roman Kemp - Pork and Apple Burger with Rosemary Chips
Roman Kemp did a fun video in partnership with HelloFresh with his dad Martin and he rustled up this hearty crowdpleaser for his friends (and not Martin!) He said, "That's the thing I love about HelloFresh - adding a little bit of a twist like apple in your burger!"