Sarah Ashcroft is not only an OG fashion blogger (hands up if you remember the That Pommie Girl days!) but she's also very generous on the ol' recommendation thing.
From fail-safe foundations (Sars loves the Morphe Filter Effect Foundation) to the best restaurants in London to visit with the girls, the 27-year-old has our back when it comes to living our best life, hunneh.
Now Sarah has shared exactly HOW she films her content from home/gets the perfect selfie and it's all down to a£9.99 gadget from Amazon. Sign us up.
During an 'Ask Me Anything' Instagram, the influencer was asked what the best phone holder is for mirror filming. For those not in the know, a phone holder is usually a tripod or stand to keep your phone steady as you attempt to FaceTime your dear Gran.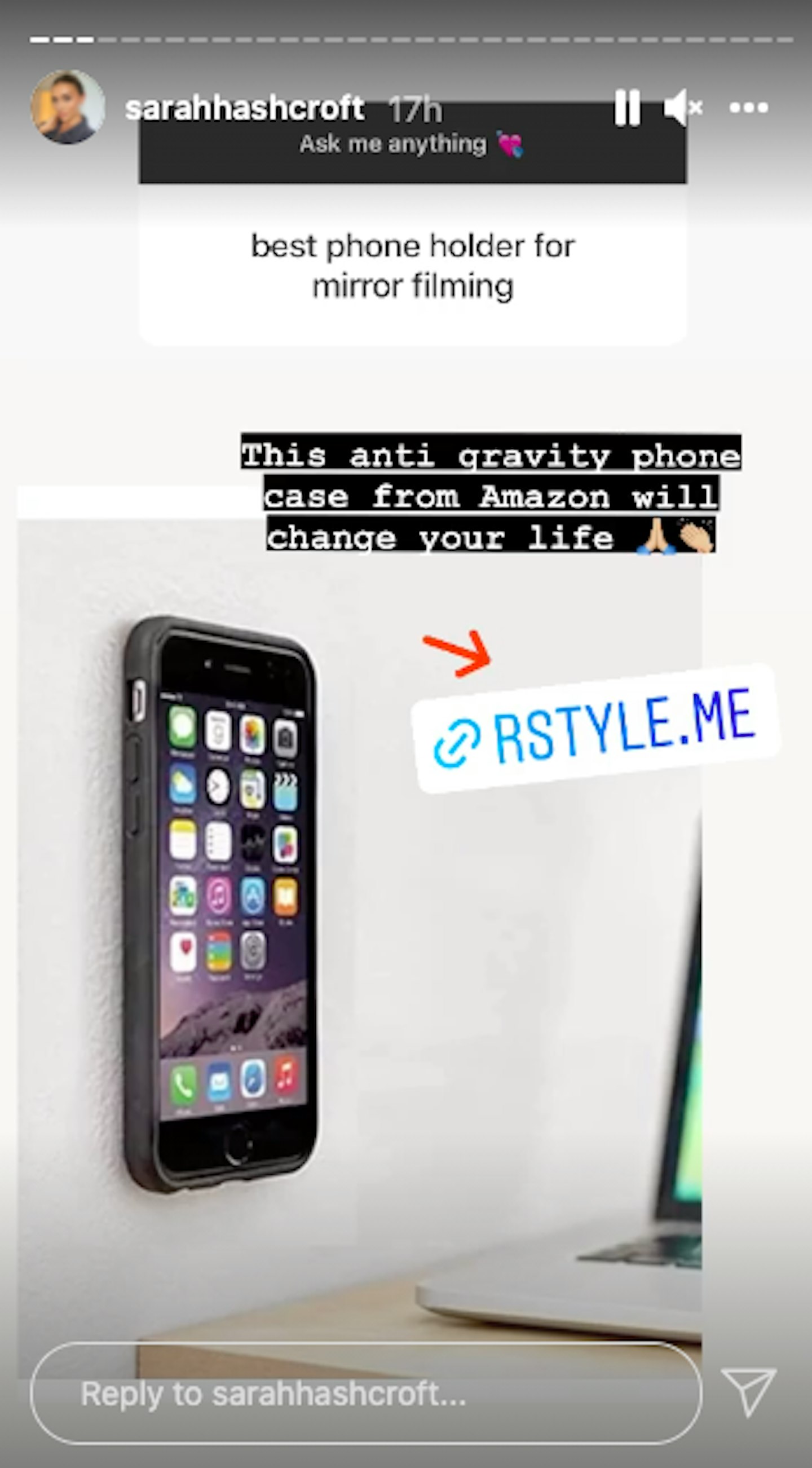 It turns out, Sarah swears by the Wingcases Anti-Gravity Phonecase that cleverly sticks your phone to vertical surfaces such as mirrors or your kitchen cupboards.
TikTok channel pending, tbqh.
The anti-gravity phone case consists of a layer featuring a million nano-sized suction cups, meaning you can simply stick your phone to a surface and press record. Absolute GENIUS, if you ask us.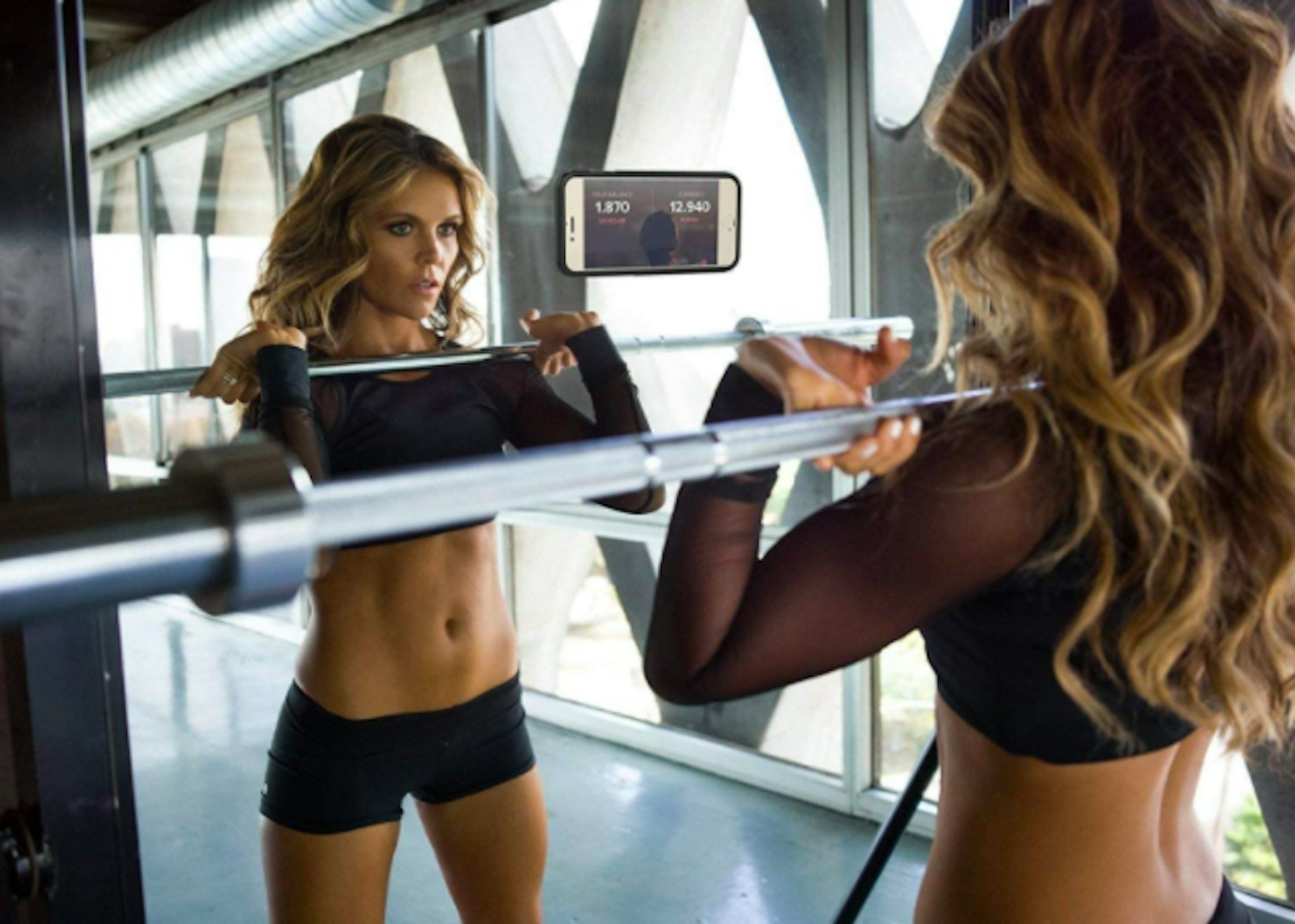 The Amazon listing warns not to place on to painted walls, trees, sofas or dusty surfaces so something to keep in mind for your next #content day.
Now! More news!
Where to buy the personalised Starbucks cups loved by Molly-Mae Hague and Kady McDermott
Rachel Leary talks make-up tips, YouTube wisdom and the £10 primer she swears by for glowy skin
Love Island's Liberty Poole talks single life, suspenders and the £3 moisturiser she uses every day
Tips for a really great selfie
1) Lighting is key: sounds obvious, but bright, natural lighting is ideal when getting a good photo. Open your curtains or whack on your ring light and get ready to dazzle.
2) Limit the filters: of course, you do you! You use all the filters to your heart's content if that's what will make you happy! But, a natural, clear photo will always come up trumps. Try adjusting the brightness and contrast instead to enhance the picture.
3) Show off your personality: try taking some smiling/funny images too. Life is too short to be so serious. It'll help you warm-up for those sultry poses too.