If we're honest, we're still on a huge post-Christmas comedown and our body composition is probably about 70 per cent prosecco and 30 per cent mince pie. Seriously.
We've tried to drag our sorry asses to the gym on several occasions, but have so far spent the majority of January in a duvet burrito.
One thing that might (might) tempt us in to making an appearance on the gym floor, is some sassy AF new gym kit. And Charlotte Crosby's Activewear 3.0 collection for In The Style is as sassy at it gets, tbh.
We caught up with Char to chat about the new collab and seek some much-needed January fitness tips.
How do you motivate yourself to go the gym when it's cold outside and you can't be arsed?
I do my exercise DVD in my sitting room - I can still wear my pyjamas if I want to!
Does nice new gym kit make you more motivated? What kind of things do you like to wear in the gym?
New gym kit always makes you feel more motivated. It makes you excited to get it on and go to the gym!
I really like to mix and match my leggings and sports bra's and then throw on a baggy top like the "squat the hell" one from my new collection.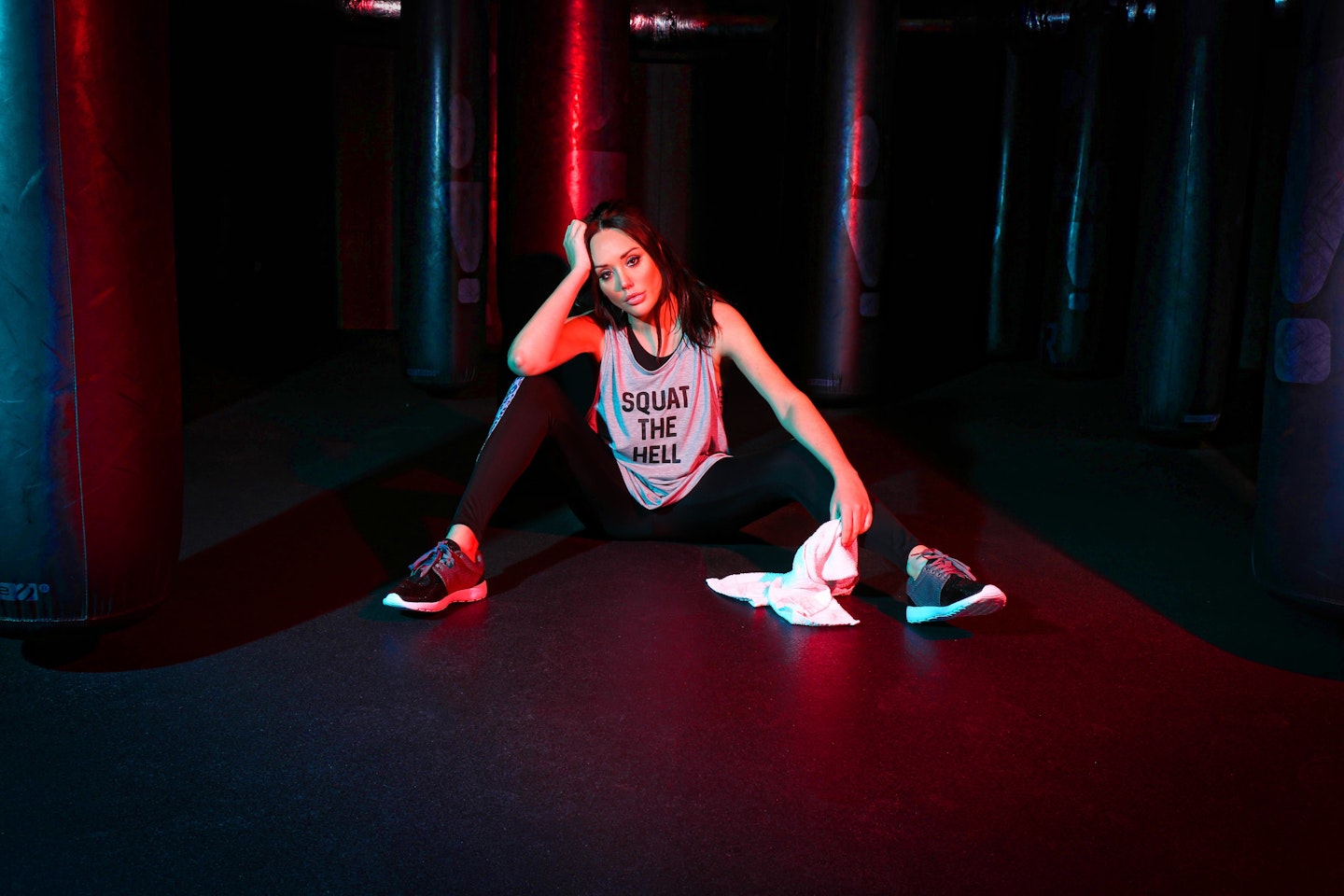 What are your favourite pieces the Activewear 3.0 collection?
I like the long sleeve extreme crop tops, because they give you a bit of coverage on your arms but you can still show off your sports bra. The red one with the black bra and leggings is my fave!
Would you rather wear gym clothes on a night out, or going out clothes to the gym?
Gym clothes on a night out!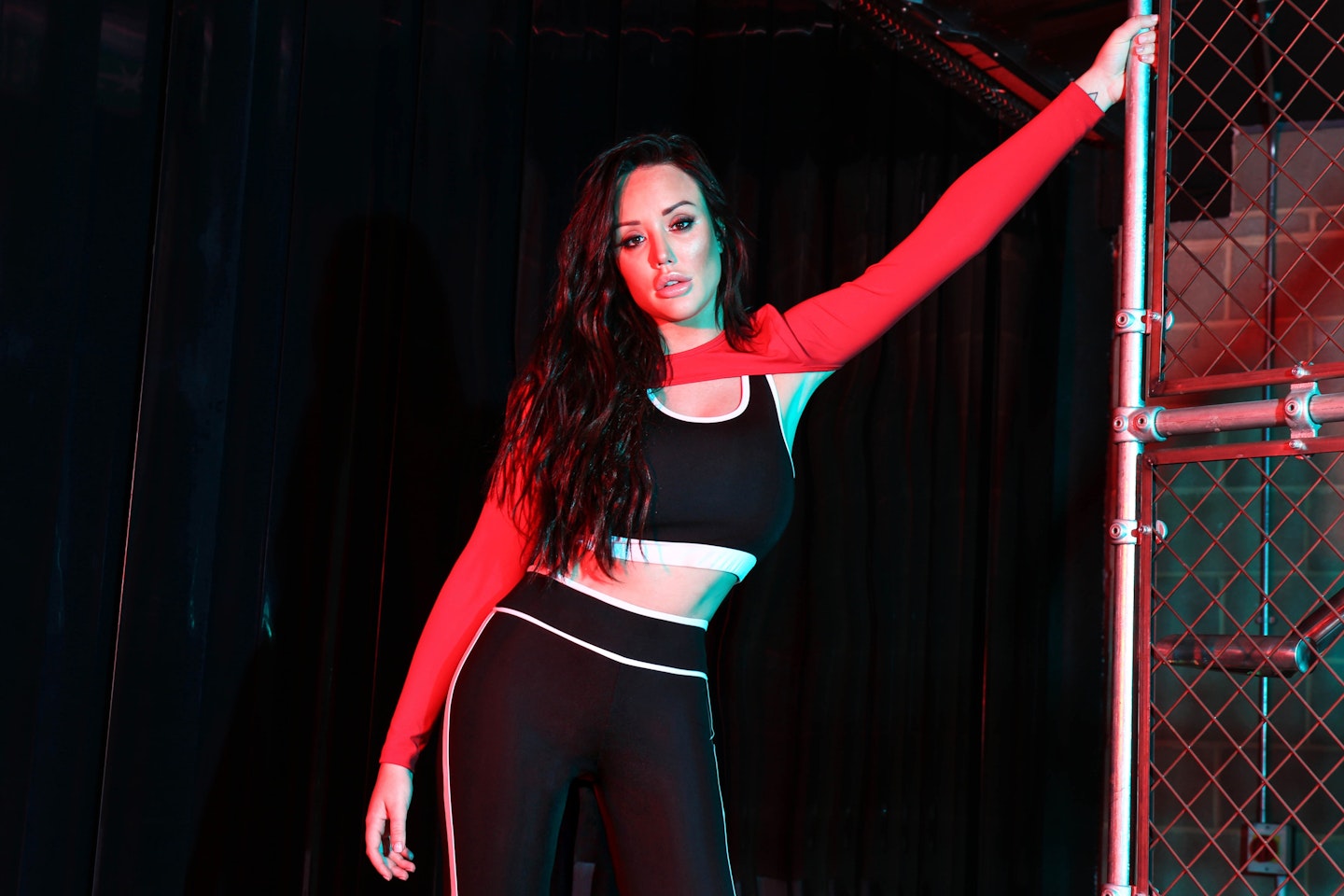 What are your tips for feeling confident in the gym, especially in the weights section?
Just listen to great music and focus on yourself.
Do you have a workout playlist? What are your fave workout songs?
I like to listen to Eminem whilst I'm working out- it spurs us on and blocks out the haters!
I use a personal trainer to do weights, but gyms will always show you how to use the equipment if you're unsure.
How can we keep up our fitness routine going whilst we're on holiday?
I do more when I'm on holiday because you've got nothing to do.
What about if I've got a super busy week at work?
You can always fit a gym session in beforehand!
Geordie Shore: Then and Now (slider)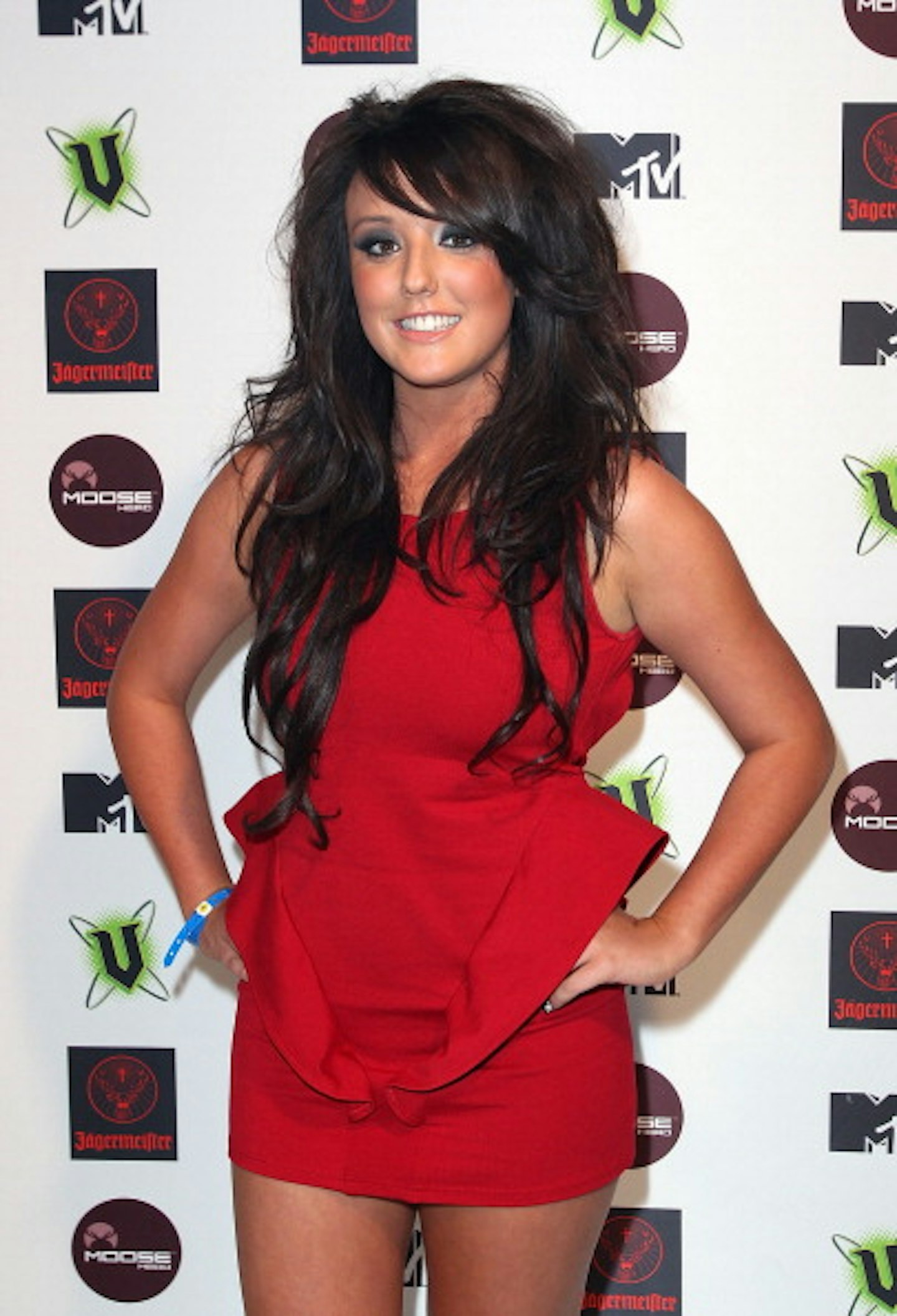 1 of 30
CREDIT: Shutterstock
Charlotte Crosby in 2011
Charlotte Crosby takes to the red carpet before appearing in the first ever series of MTV'S Geordie Shore.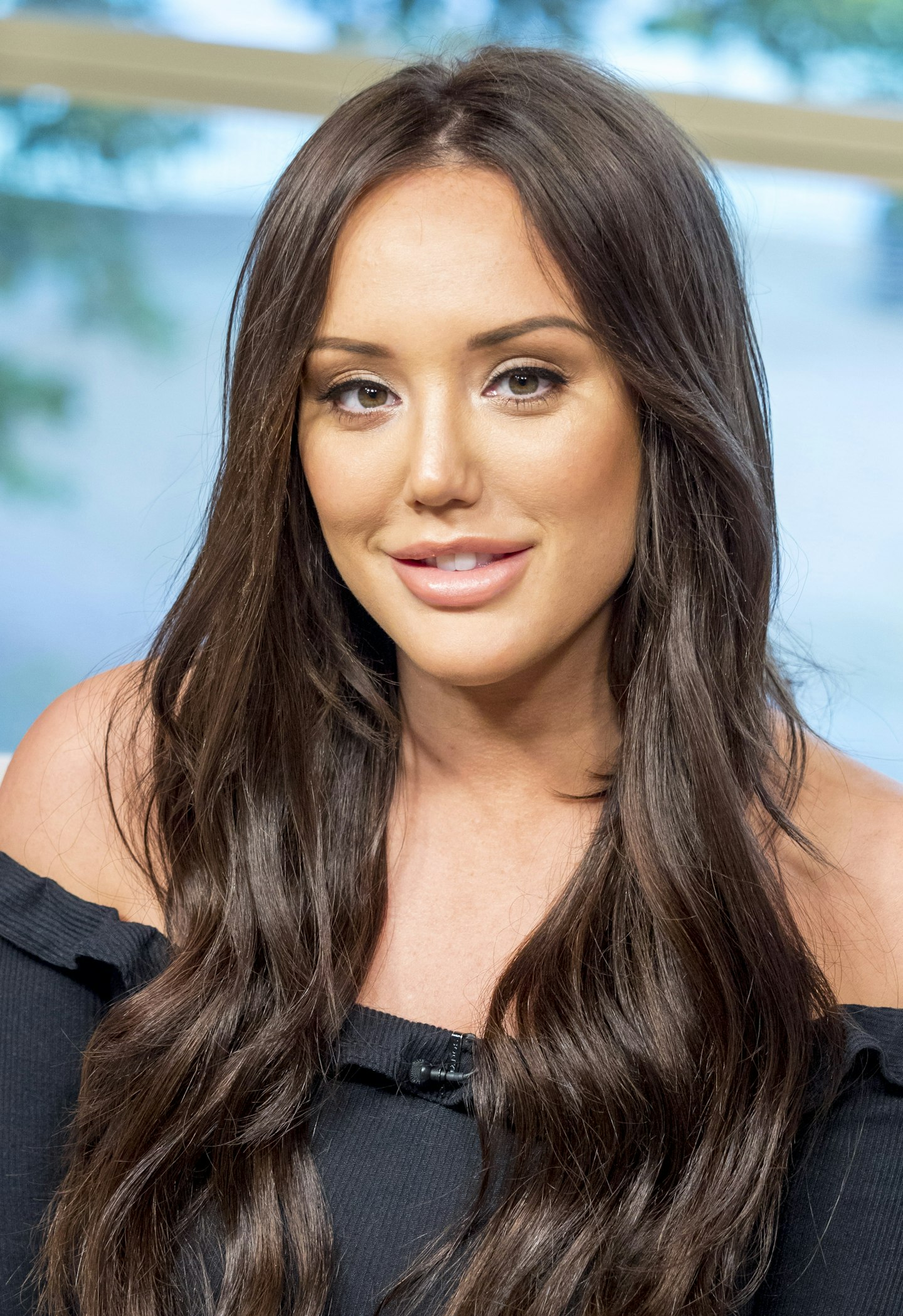 2 of 30
CREDIT: Shutterstock
Charlotte Crosby now - aged 27
Charlotte's had a massive transformation over the years, and has been smashing it in her career since her Geordie days. She's recently hosted her own TV show 'Just Tattoo Of Us', released her own book and fitness DVD, and has her own clothing range!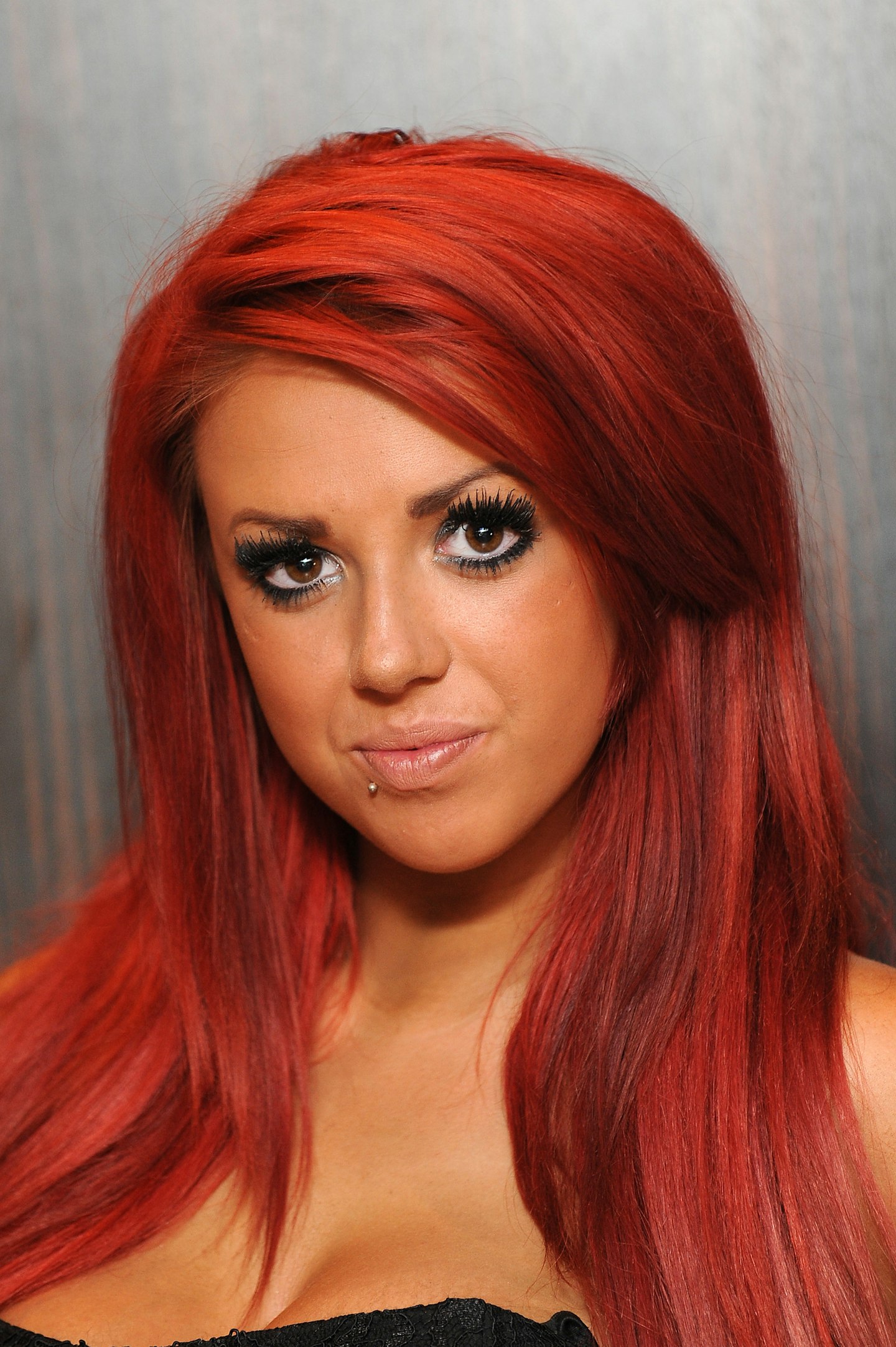 3 of 30
CREDIT: Tony Kyriacou/REX/Shutterstock
Holly Hagan in 2011
Before her Geordie Shore debut, Holly Hagan looked like this.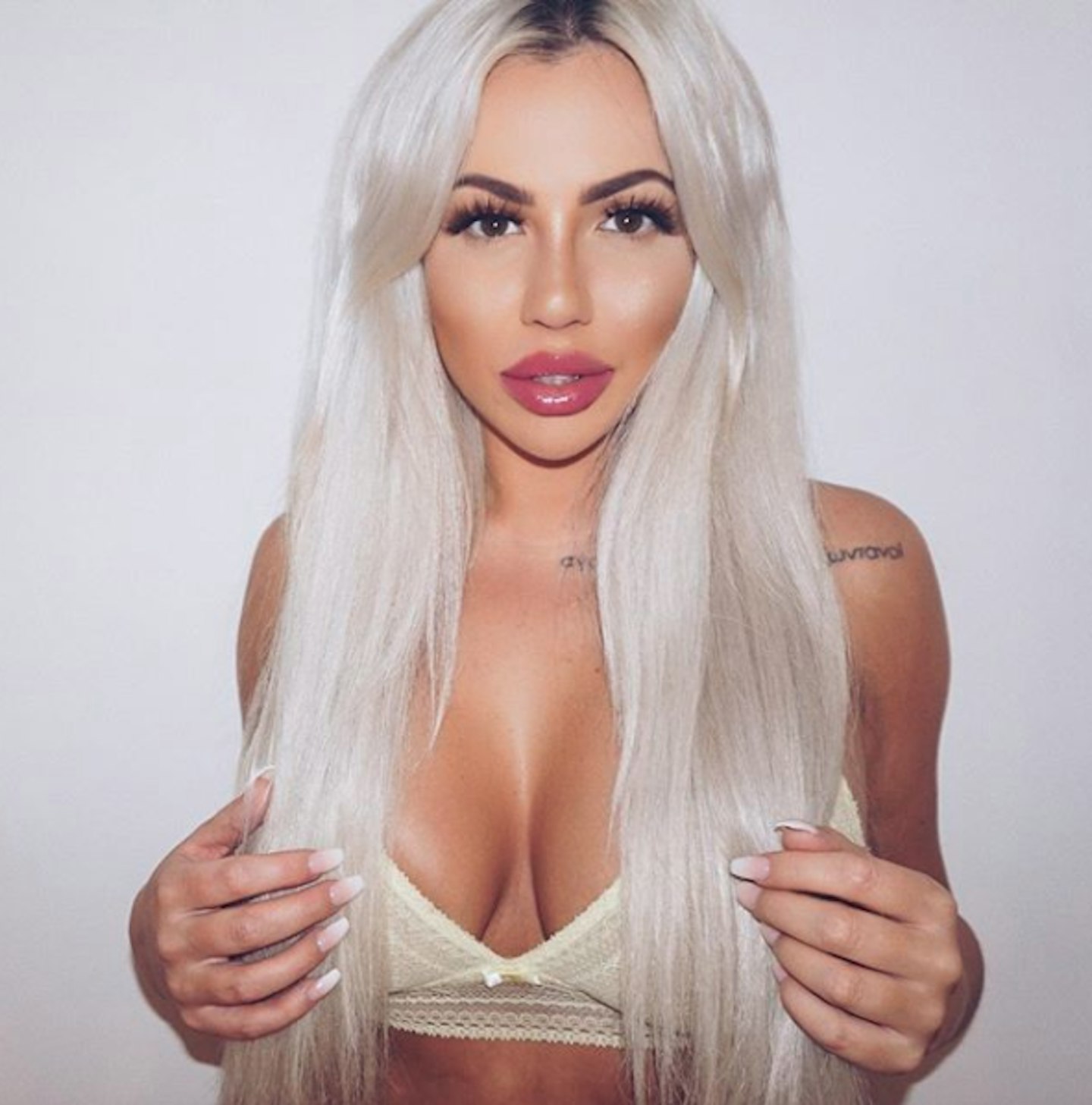 4 of 30
CREDIT: Instagram
Holly Hagan now
Now, it would seem that Holly's taken some inspo from Kim K, as her look has drastically changed.
5 of 30
CREDIT: Shutterstock
Greg Lake in 2011
Greg appeared in Geordie Shore from the very beginning, but didn't make it past series 1. Oops.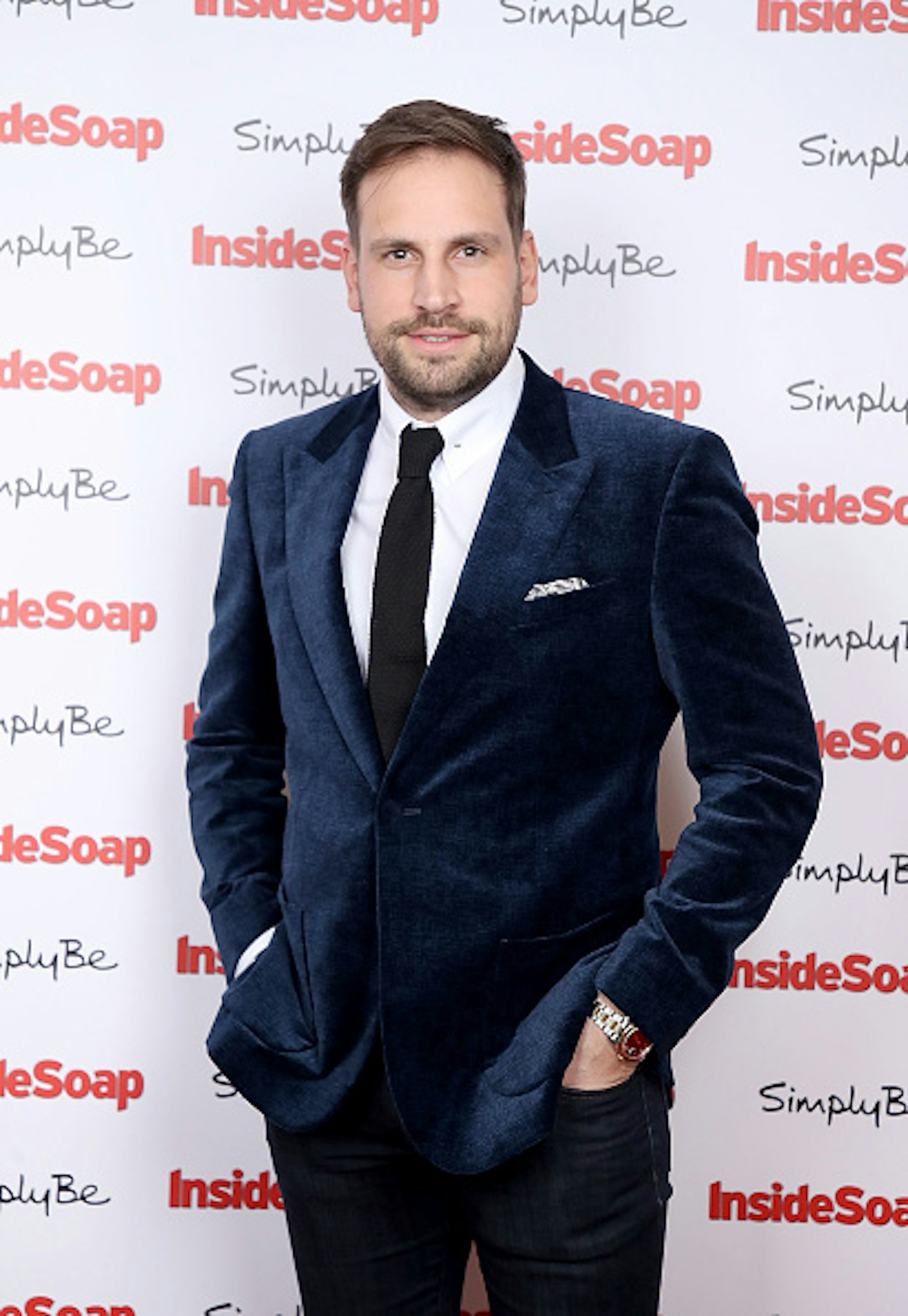 6 of 30
CREDIT: Shutterstock
Greg Lake now
Greg is now married to Hollyoaks star Jennifer Metcalfe, with whom he has a baby together. Awww.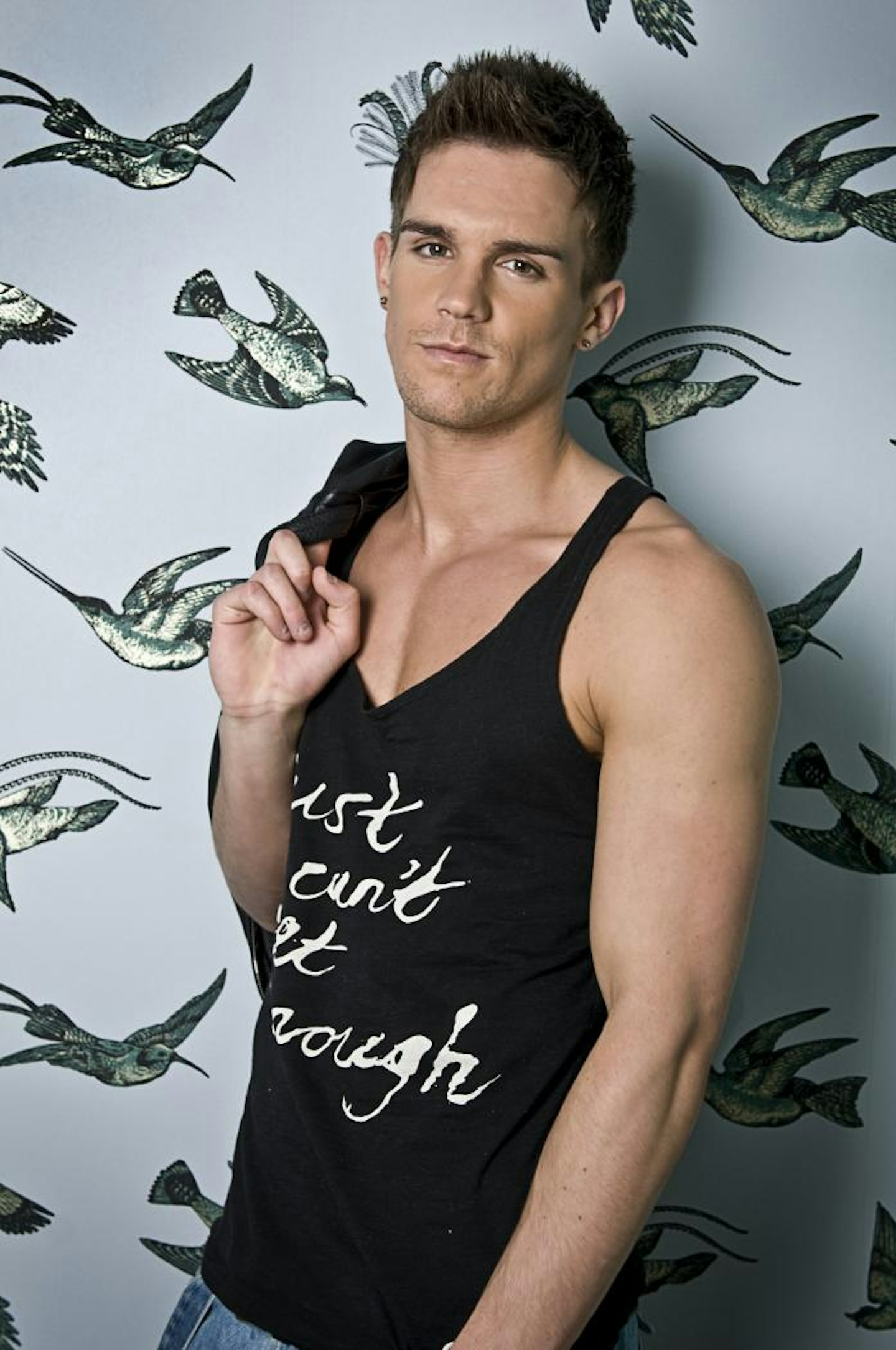 7 of 30
CREDIT: MTV
Gaz Beadle in 2011
Here's Gaz before embarking on his long-running career on Geordie Shore.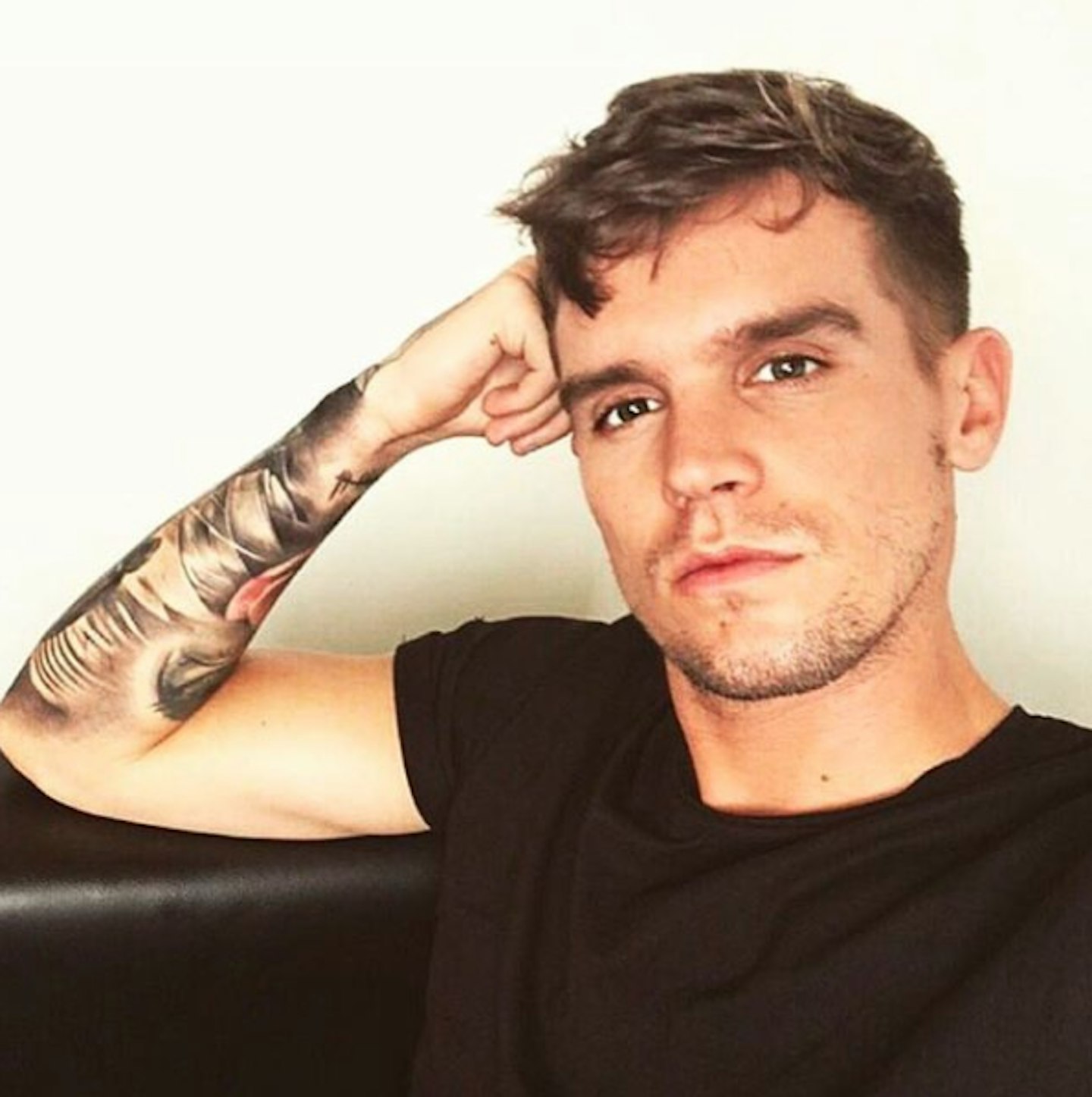 8 of 30
CREDIT: Instagram
Gary Beadle now - aged 29
In terms of poses not much has changed - he still loves a good selfie and photoshoot. But believe it or not, this Geordie hunk has left the dating scene behind, because he's loved up with girlfriend Emma McVey. They even recently had their first child together!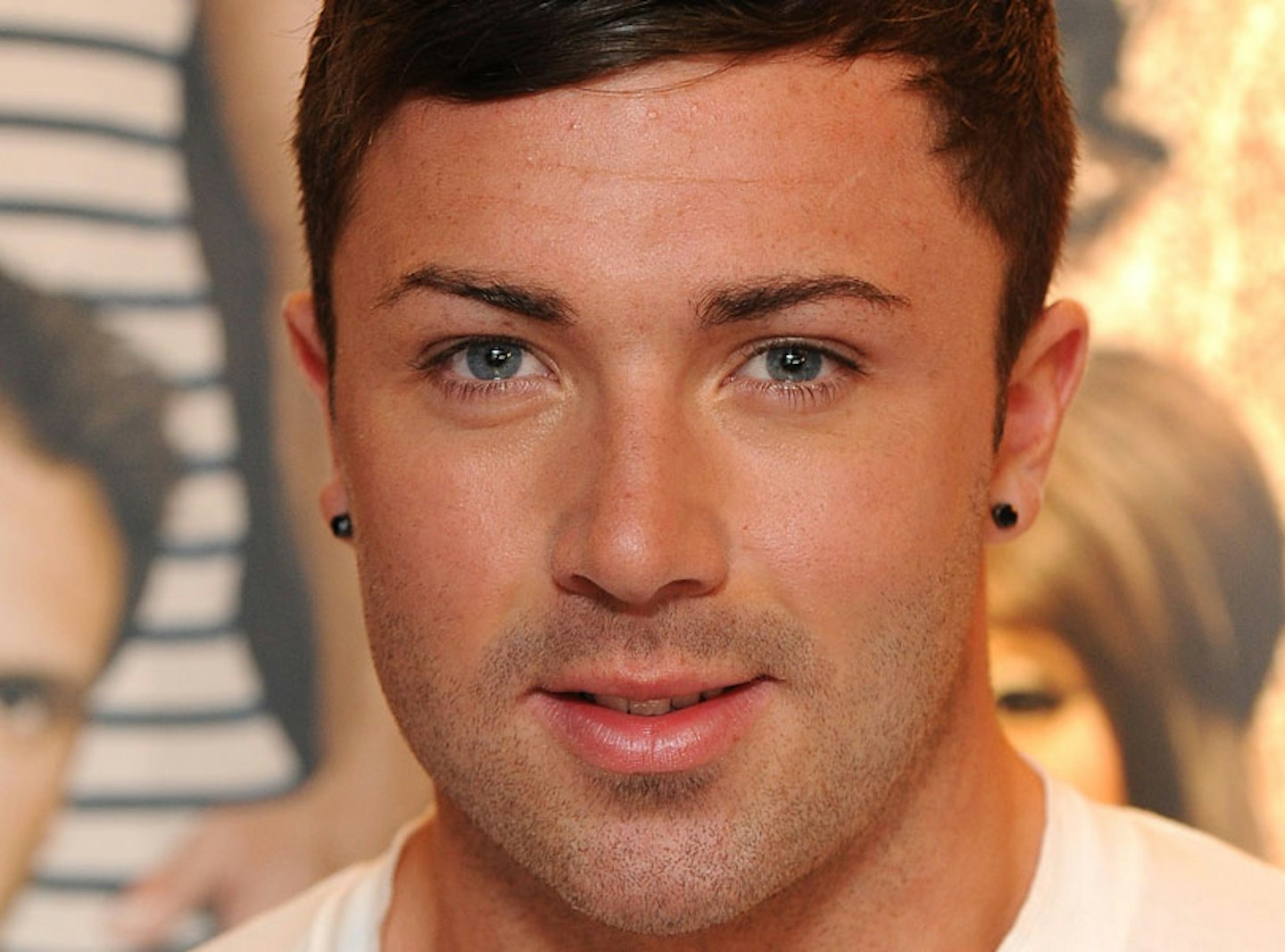 9 of 30
CREDIT: Shutterstock
James Tindale in 2011
James's debut on Geordie Shore saw him spend 90% of his time at the gym and the remaining 10% flexing his muscles in the mirror.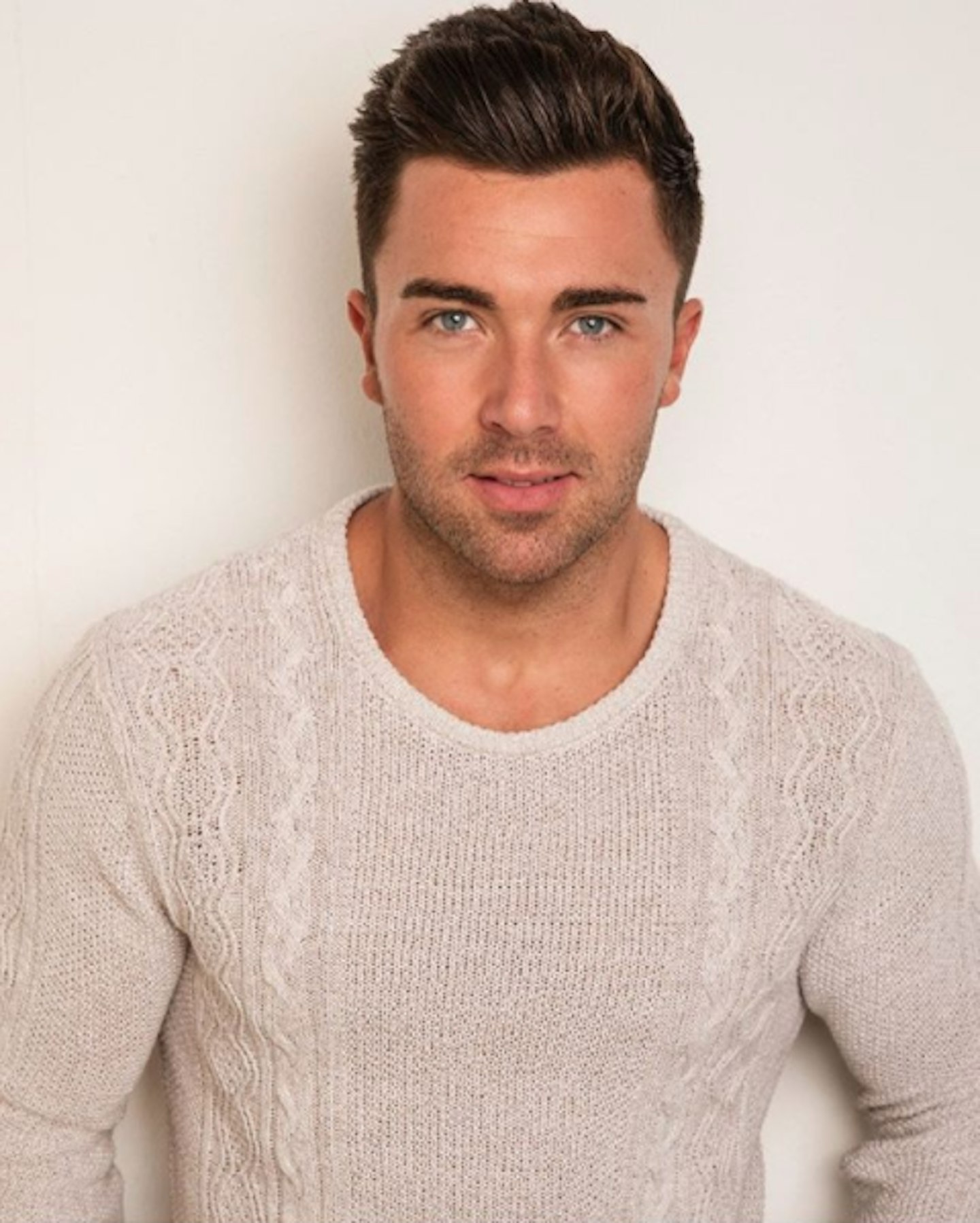 10 of 30
CREDIT: Instagram
James Tindale now
Looks like he stuck at it!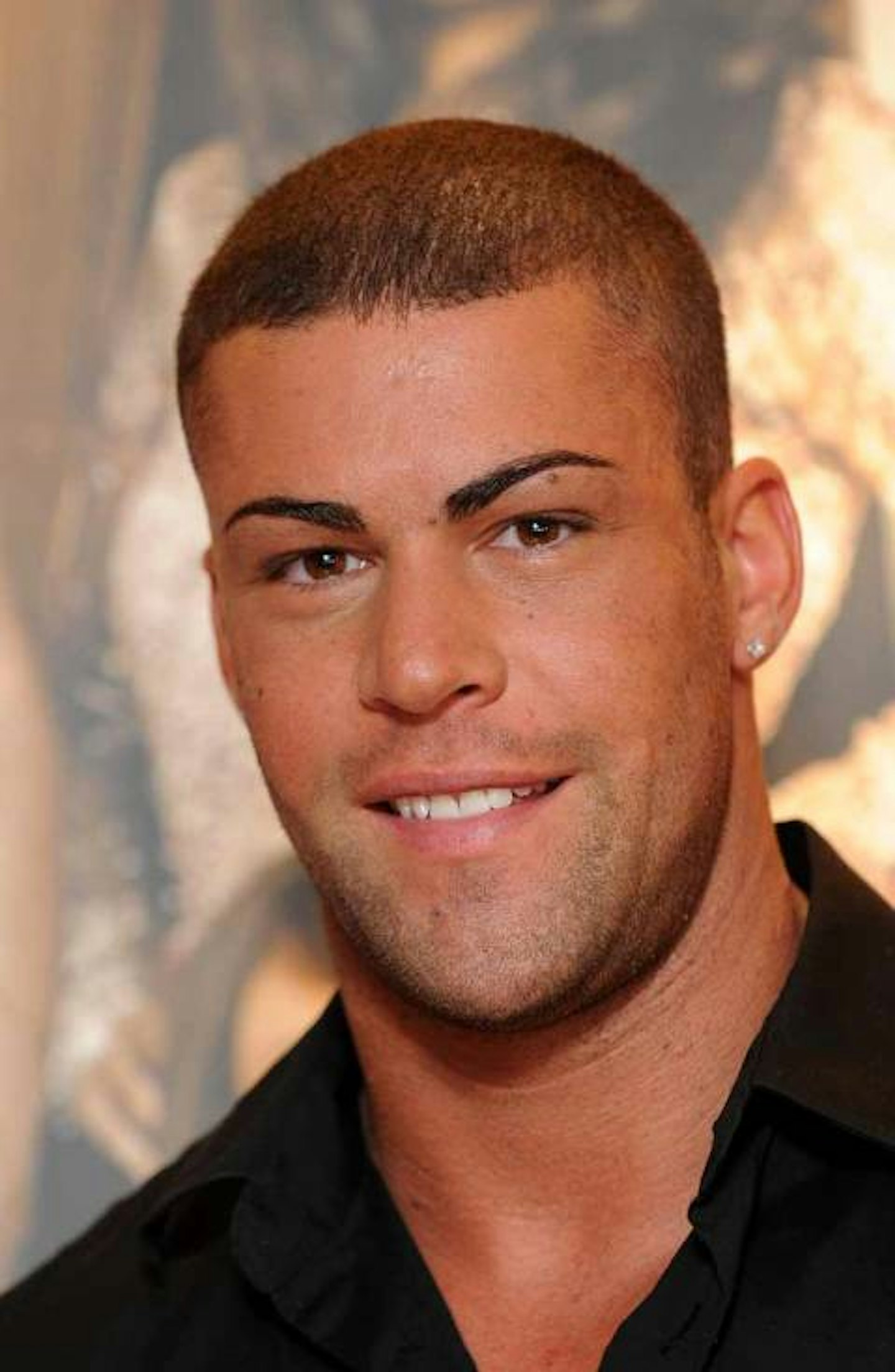 11 of 30
CREDIT: Shutterstock
Jay Gardner in 2011
'The dad of the Geordie group' Jay was the oldest member of the show. Who could forget those iconic brows...
12 of 30
CREDIT: Shutterstock
Jay Gardner now
And years later, his brows are still on fleek.
13 of 30
CREDIT: Shutterstock
Vicky Pattison in 2011
Fiesty Vicky has had quite the transformation over the years...
14 of 30
CREDIT: Instagram
Vicky Pattison now
But she's since dropped her wild child days and is now engaged to fiancé John Noble.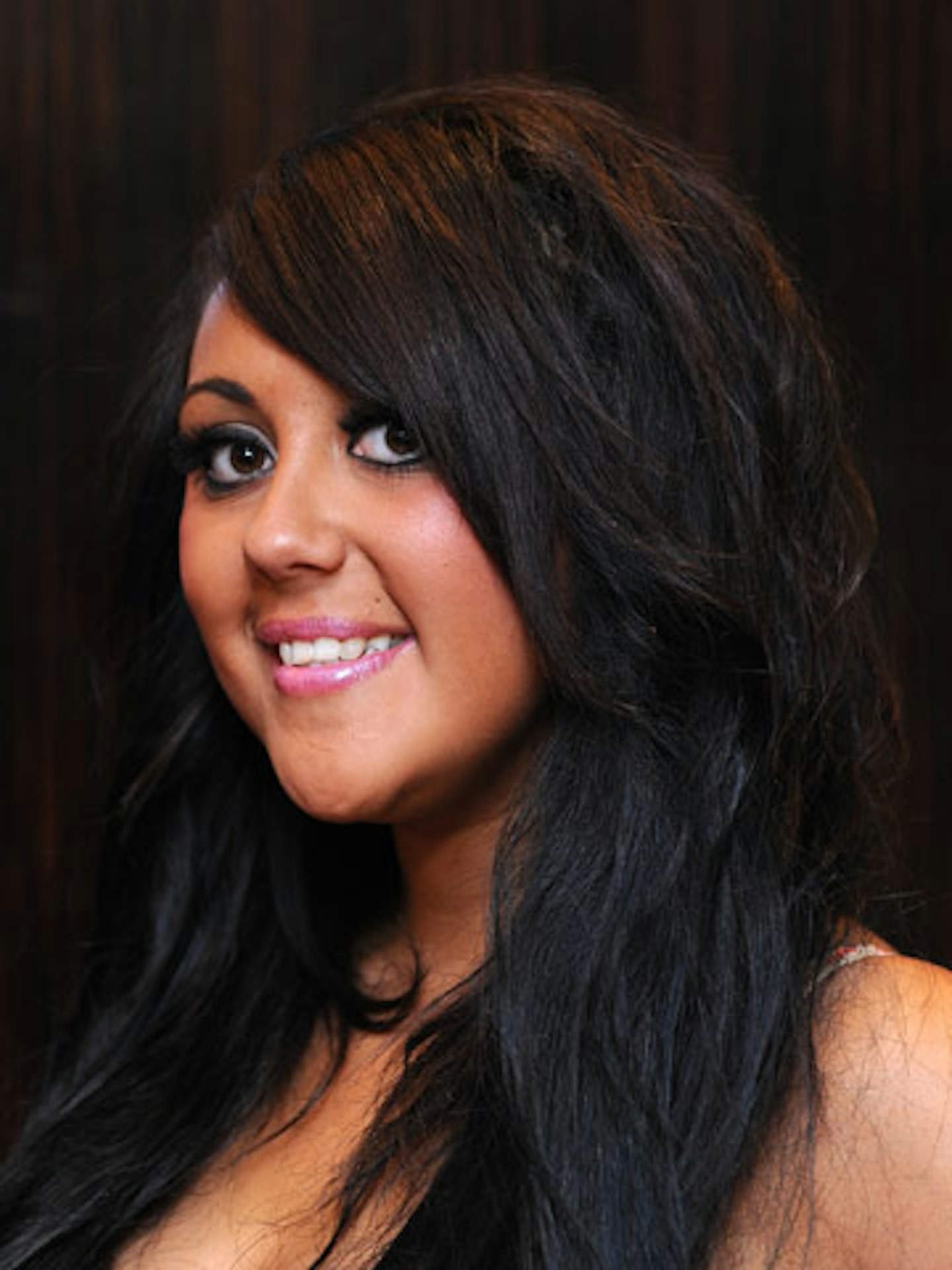 15 of 30
Sophie Kasaei in 2011
Sophie joined the Geordie Shore show in series 1, but was axed for her bad behaviour 2 years later. Naughty.She later returned to the show in 2016 with a slightly newer cast!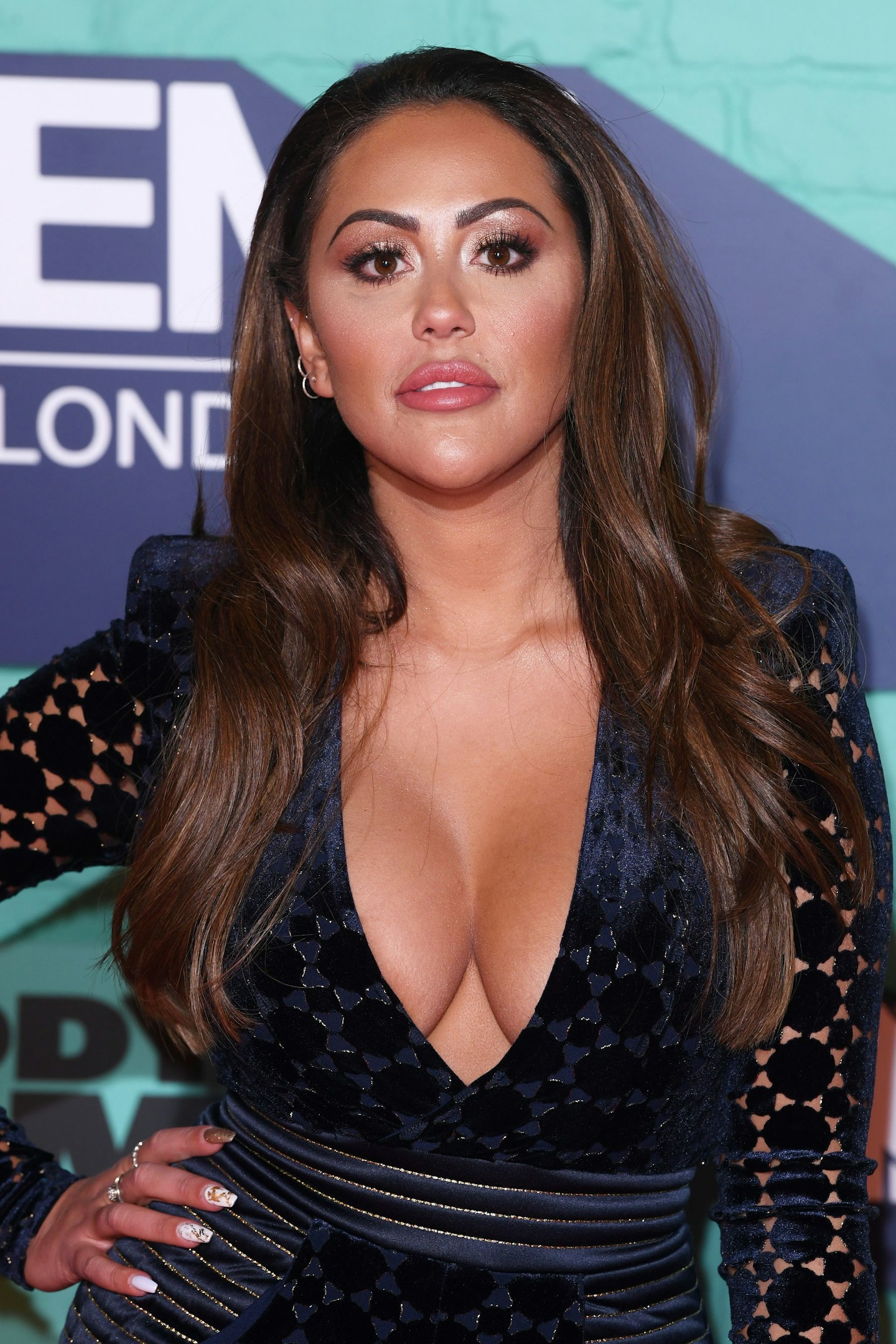 16 of 30
CREDIT: Shutterstock
Sophie Kasaei now
She's since glowed upppppppp.
17 of 30
CREDIT: MTV
Ricci Guarnaccio in 2011
Ricci joined the show in series 2, and had a rollercoaster of a relationship with Vicki Pattison.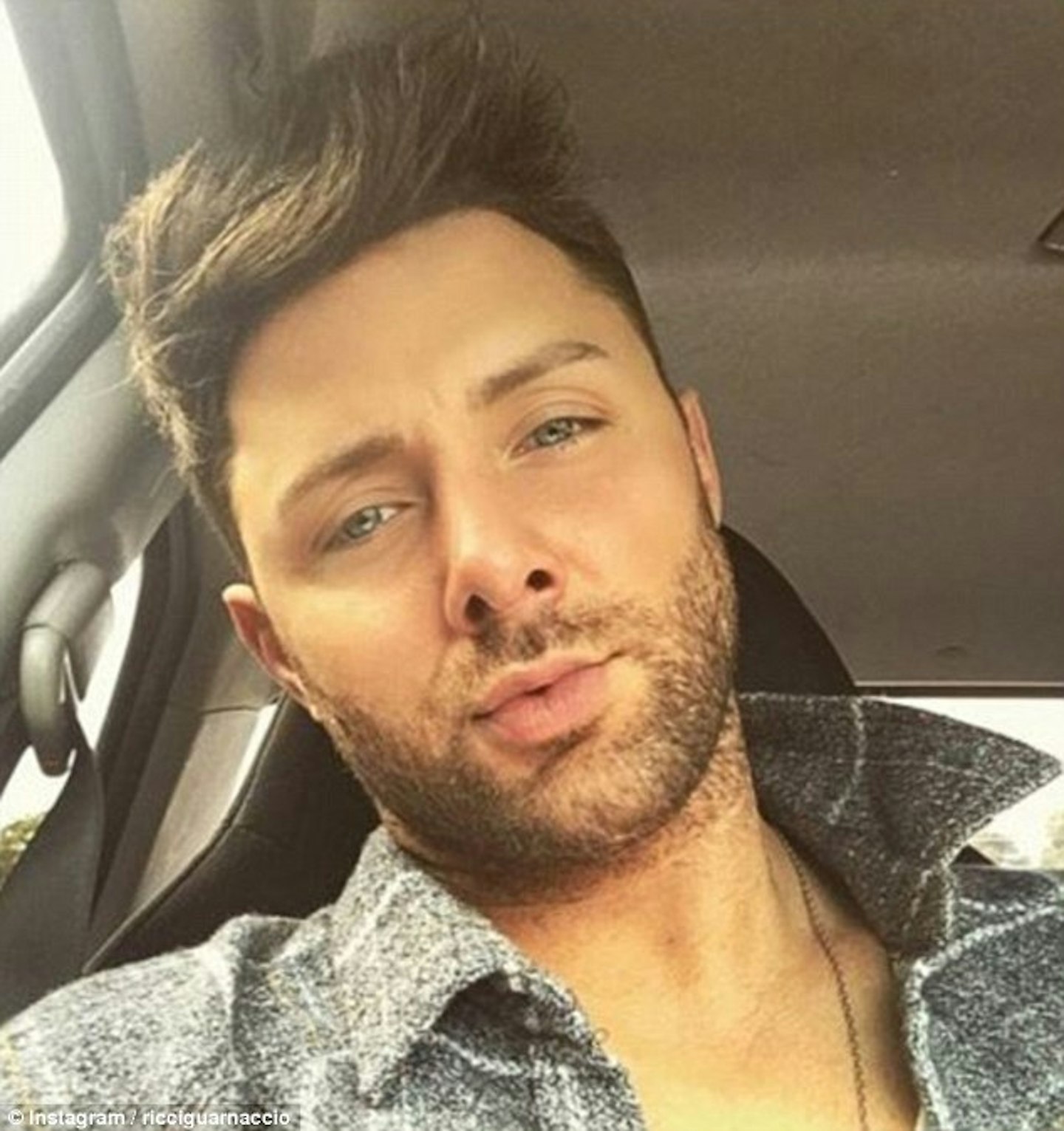 18 of 30
CREDIT: Instagram
Ricci Guarnaccio now - aged 31
It would seem that since leaving the show he's decided to embark on a new journey....of growing a beard.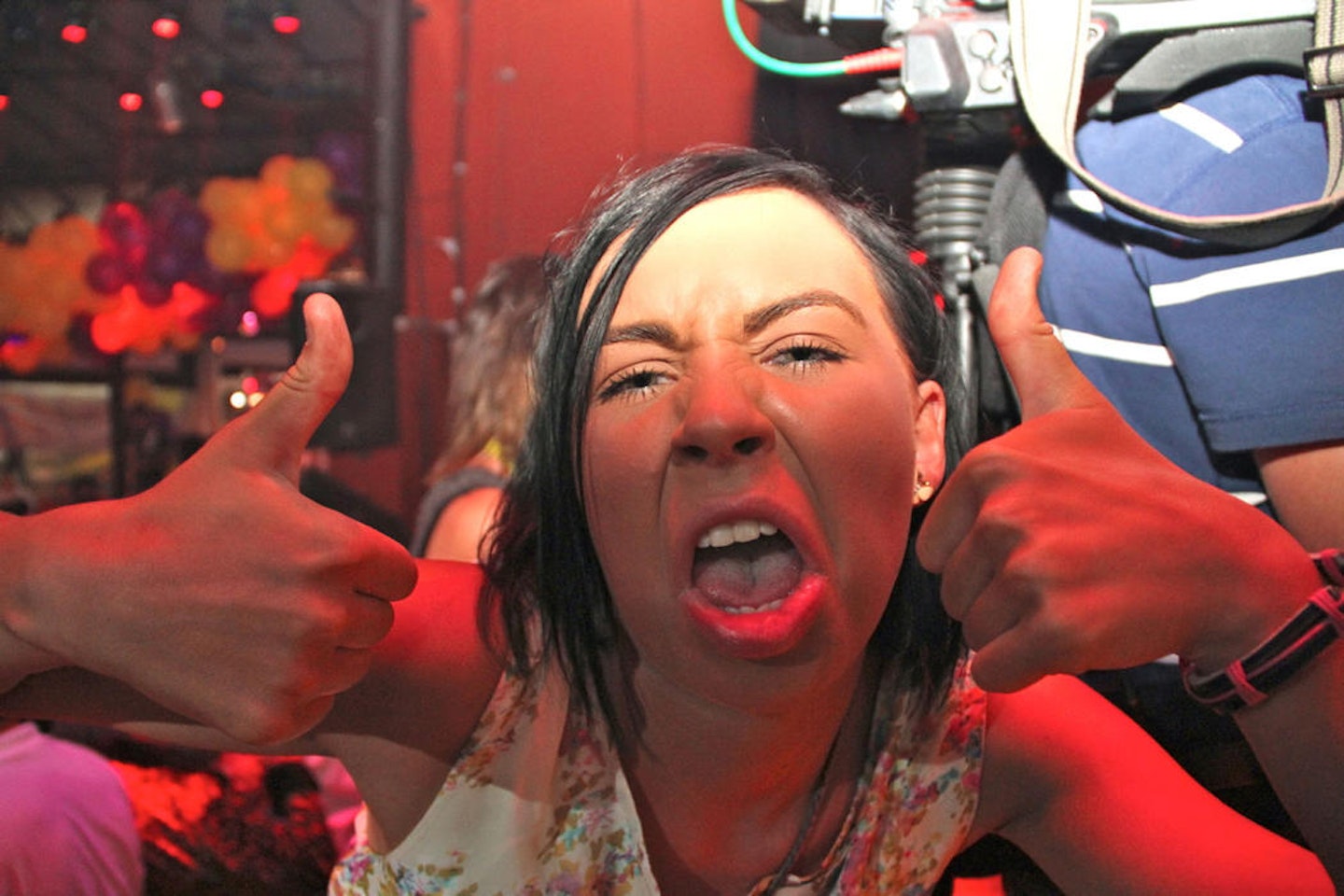 19 of 30
CREDIT: MTV
Rebecca Walker in 2012
Rebecca also joined the show in series 2, and was known for her bust-ups, dramas and fallouts.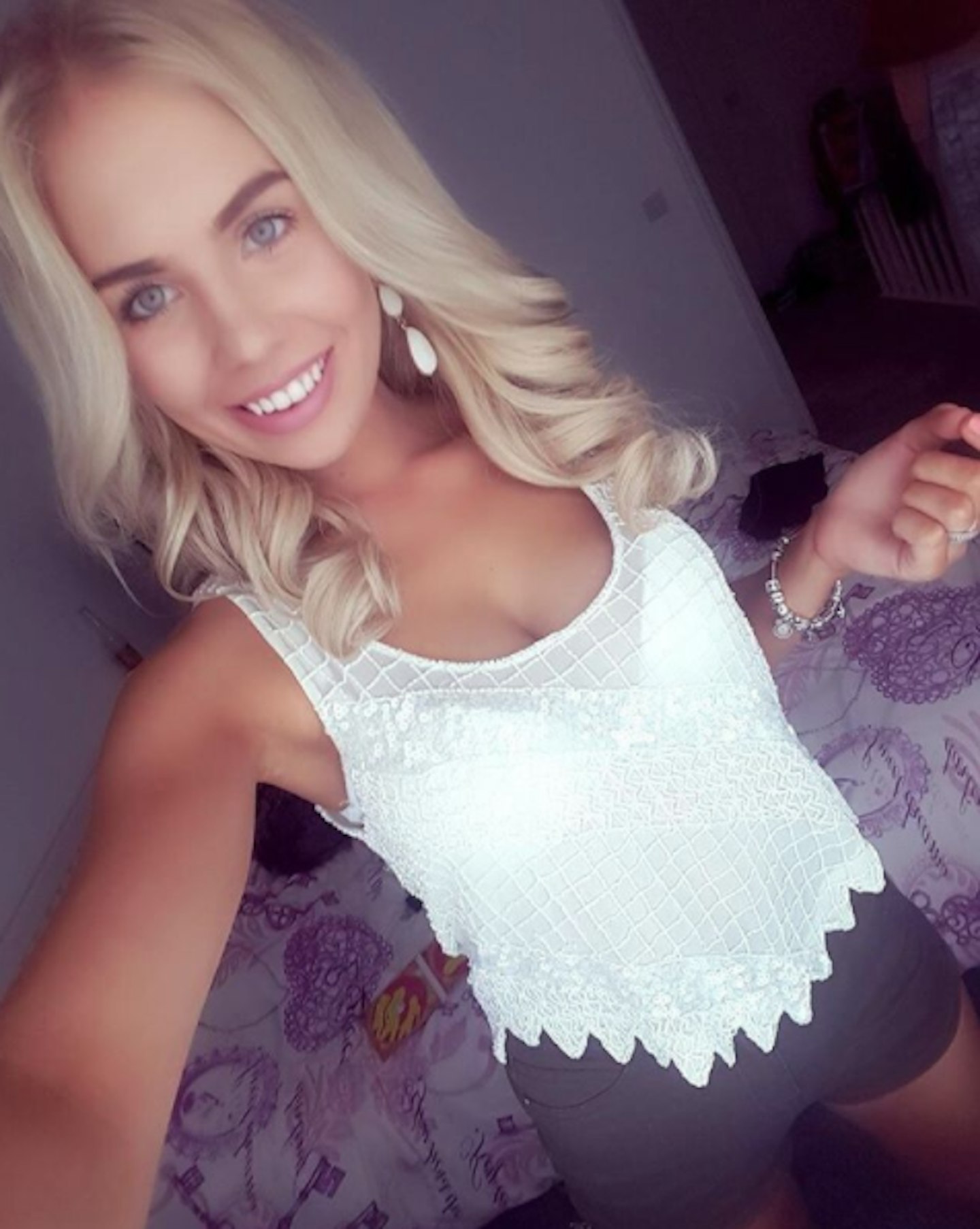 20 of 30
CREDIT: Instagram
Rebecca Walker now
Now, she's ditched the party days and has recently become a mum. Say WHAT?!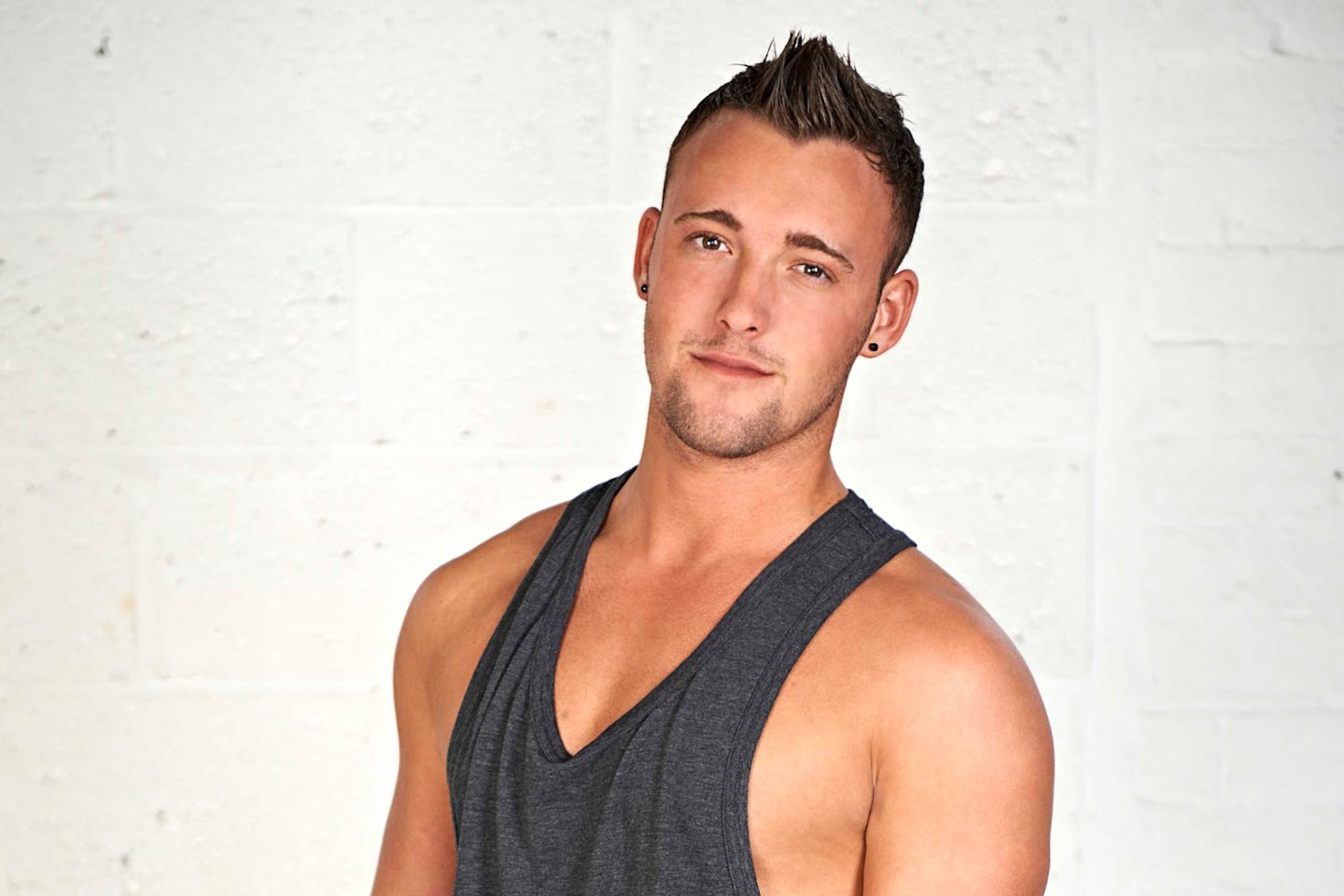 21 of 30
CREDIT: MTV
Daniel Thomas
Dan joined Geordie Shore the fourth series and left at the end of series 5.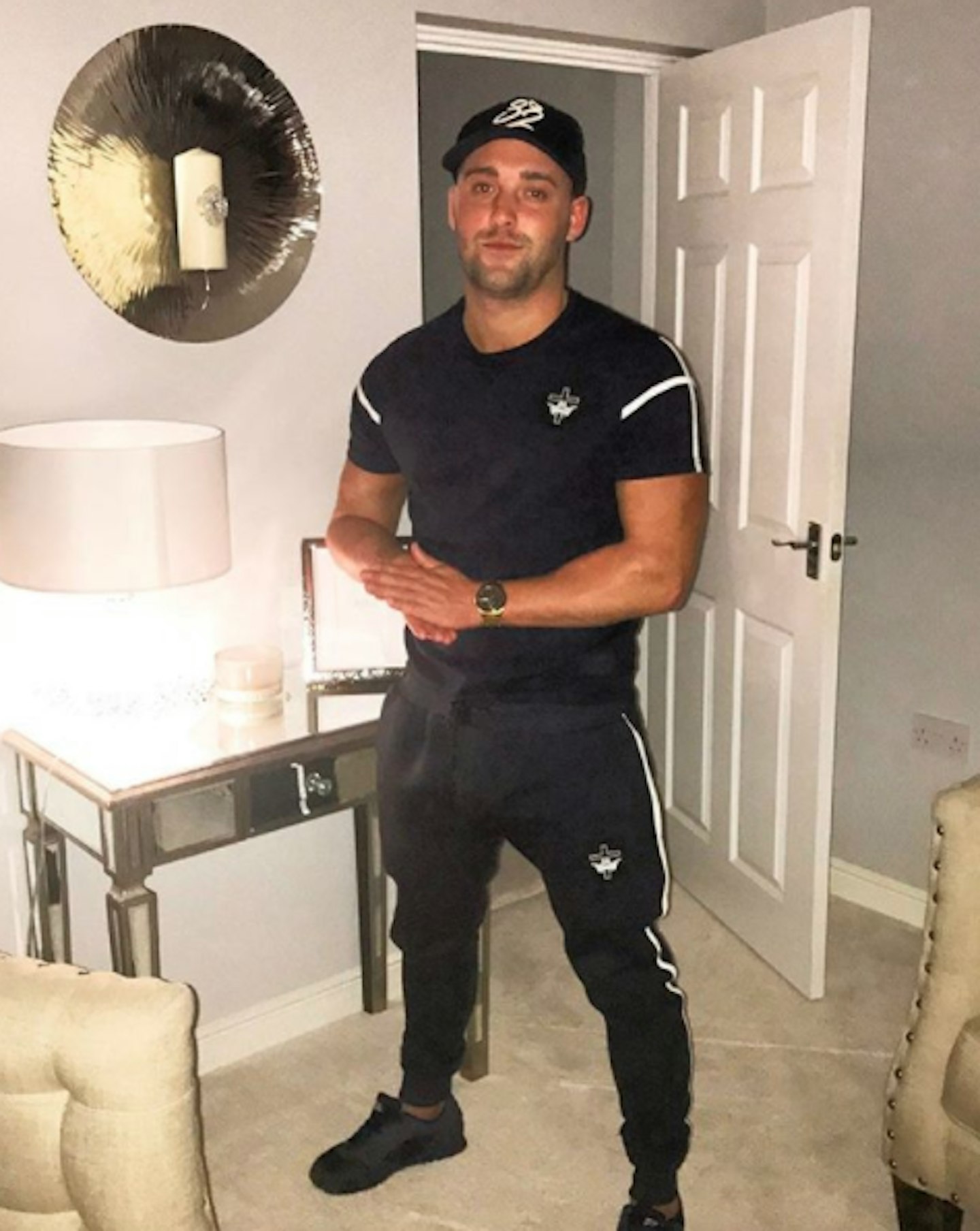 22 of 30
Daniel Thomas now
He doesn't look all that different now, but he's certainly been enjoying life (and the gym).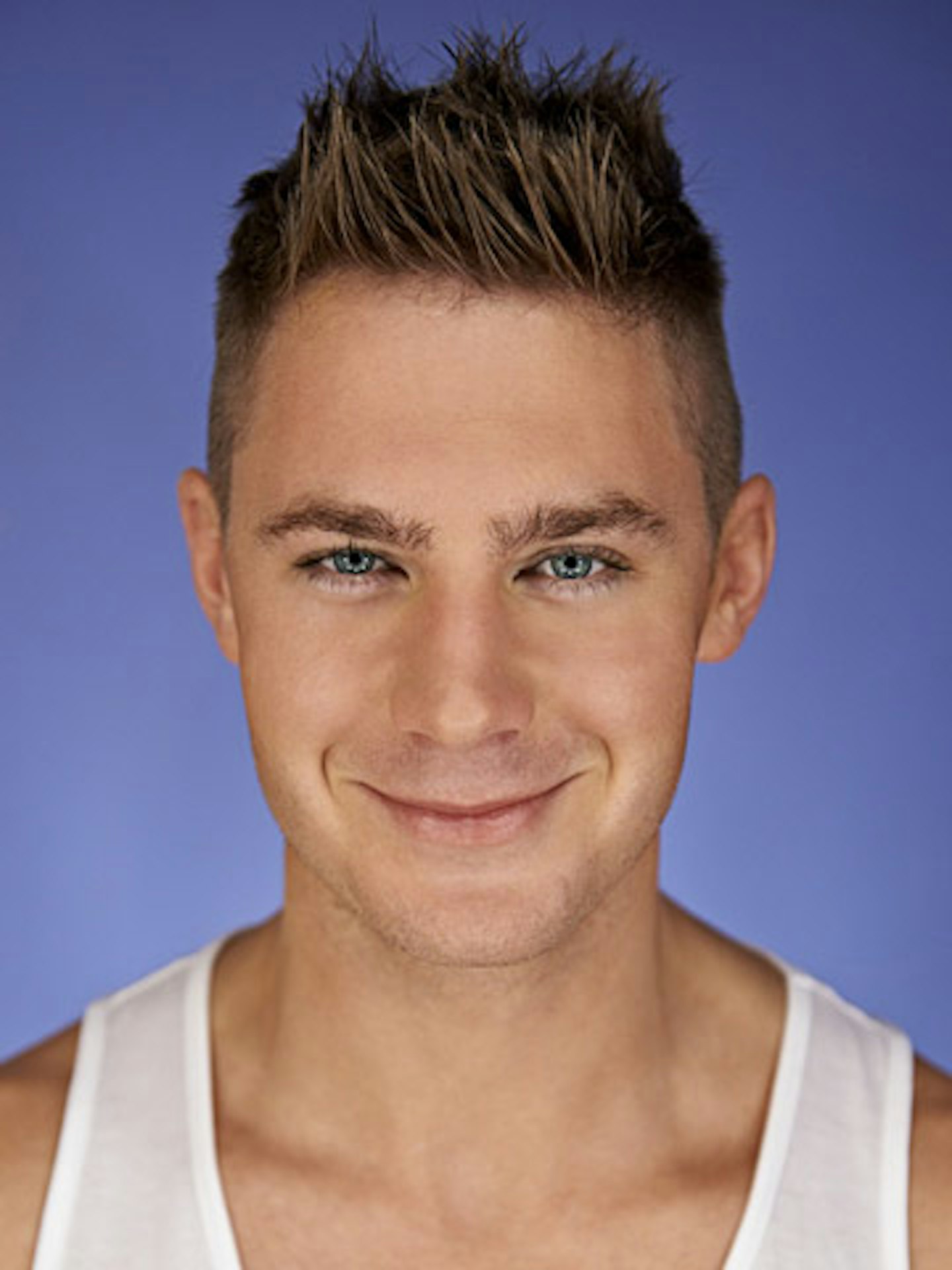 23 of 30
Scott Timlin 2013
Life and soul of the party Scotty T joined the show in series 4.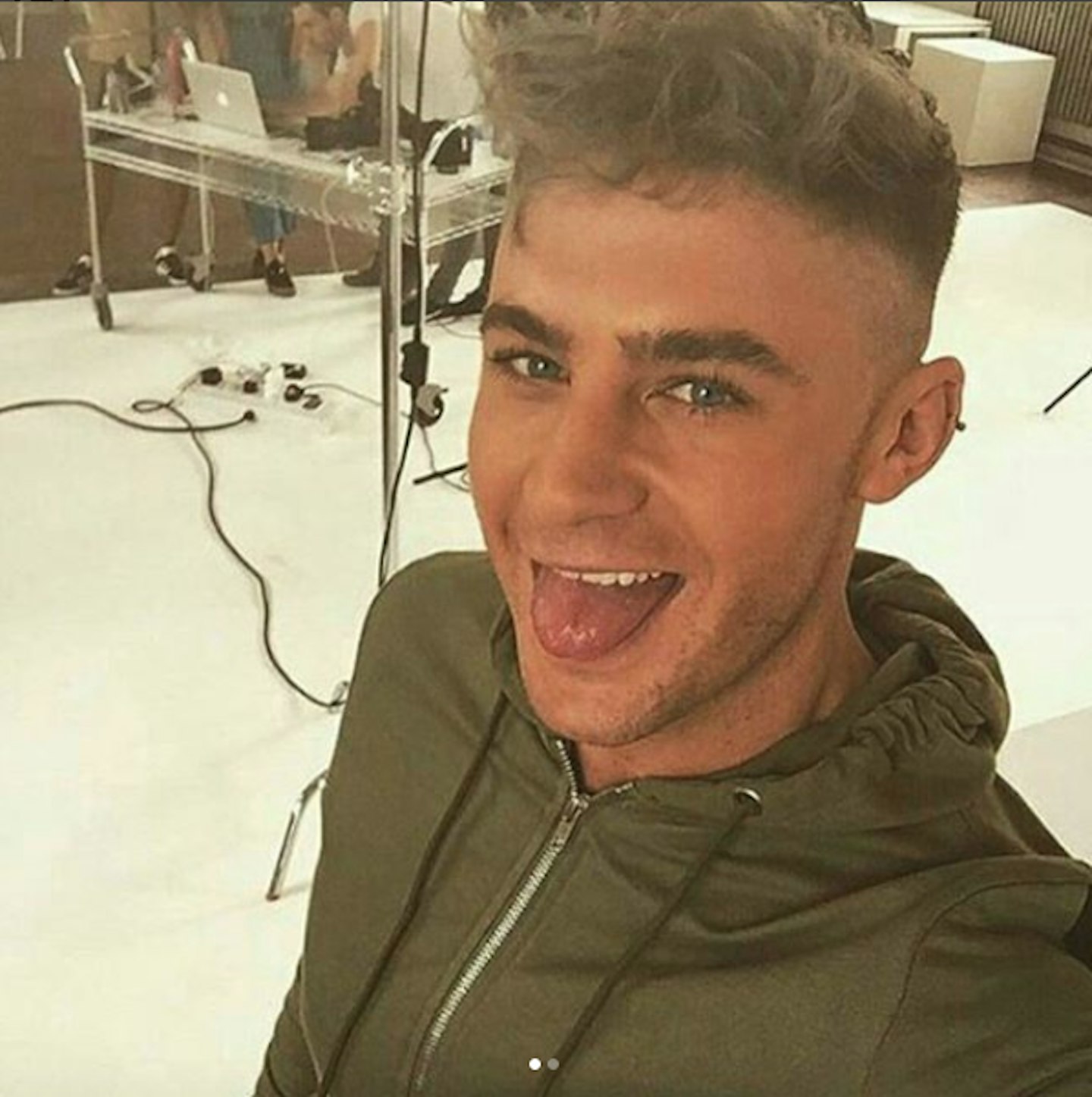 24 of 30
CREDIT: Instagram
Scotty T now
And WHAT a career this Geordie has had. From winning Celebrity Big Brother to landing a cameo appearance in Neighbours to even having a girlfriend (well, for a bit), he's definitely seen success in the media industry.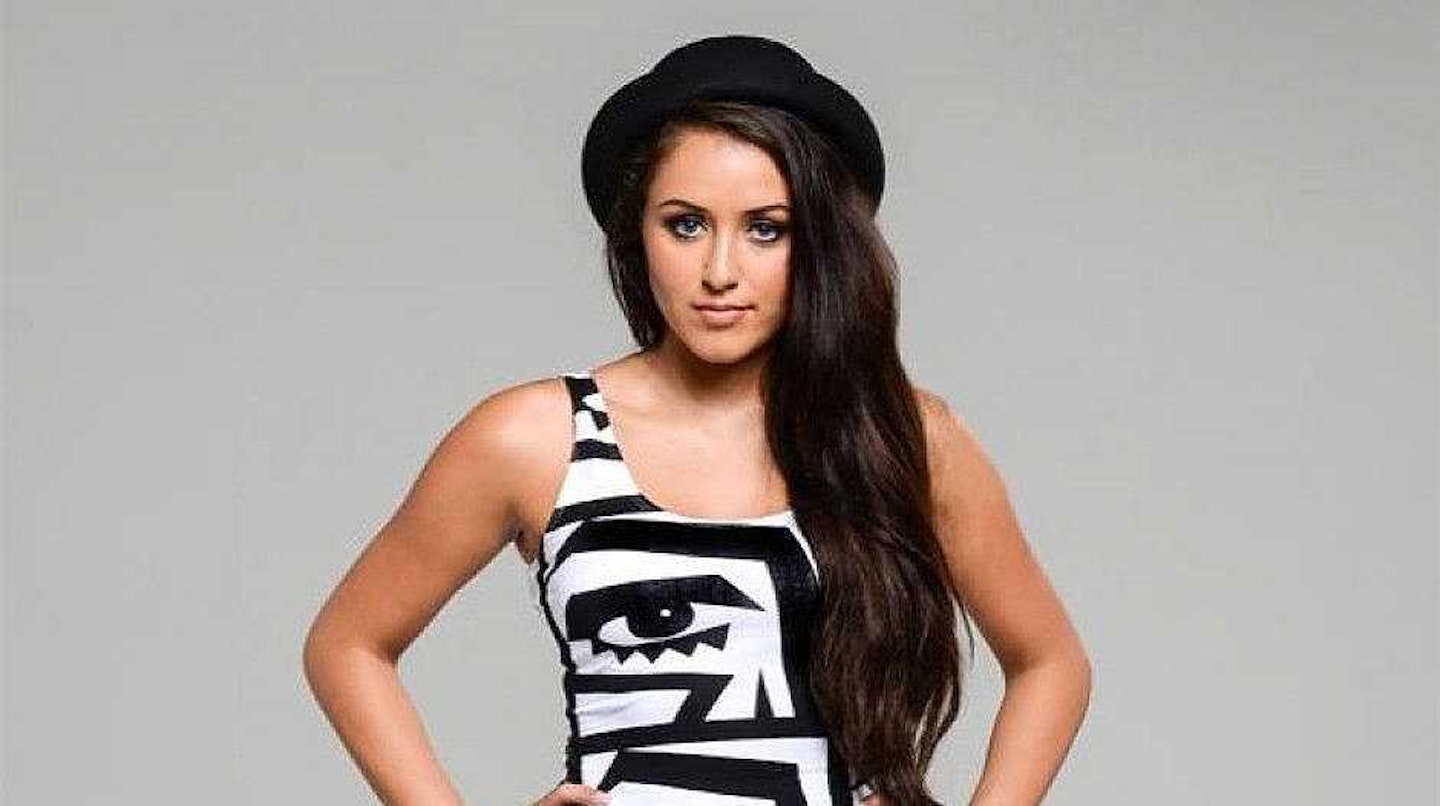 25 of 30
CREDIT: MTV
Marnie Simspon 2014
Marnie was one of the last cast mates to join Geordie Shore - entering the house in series 7. Back then, she described herself a "natural beauty".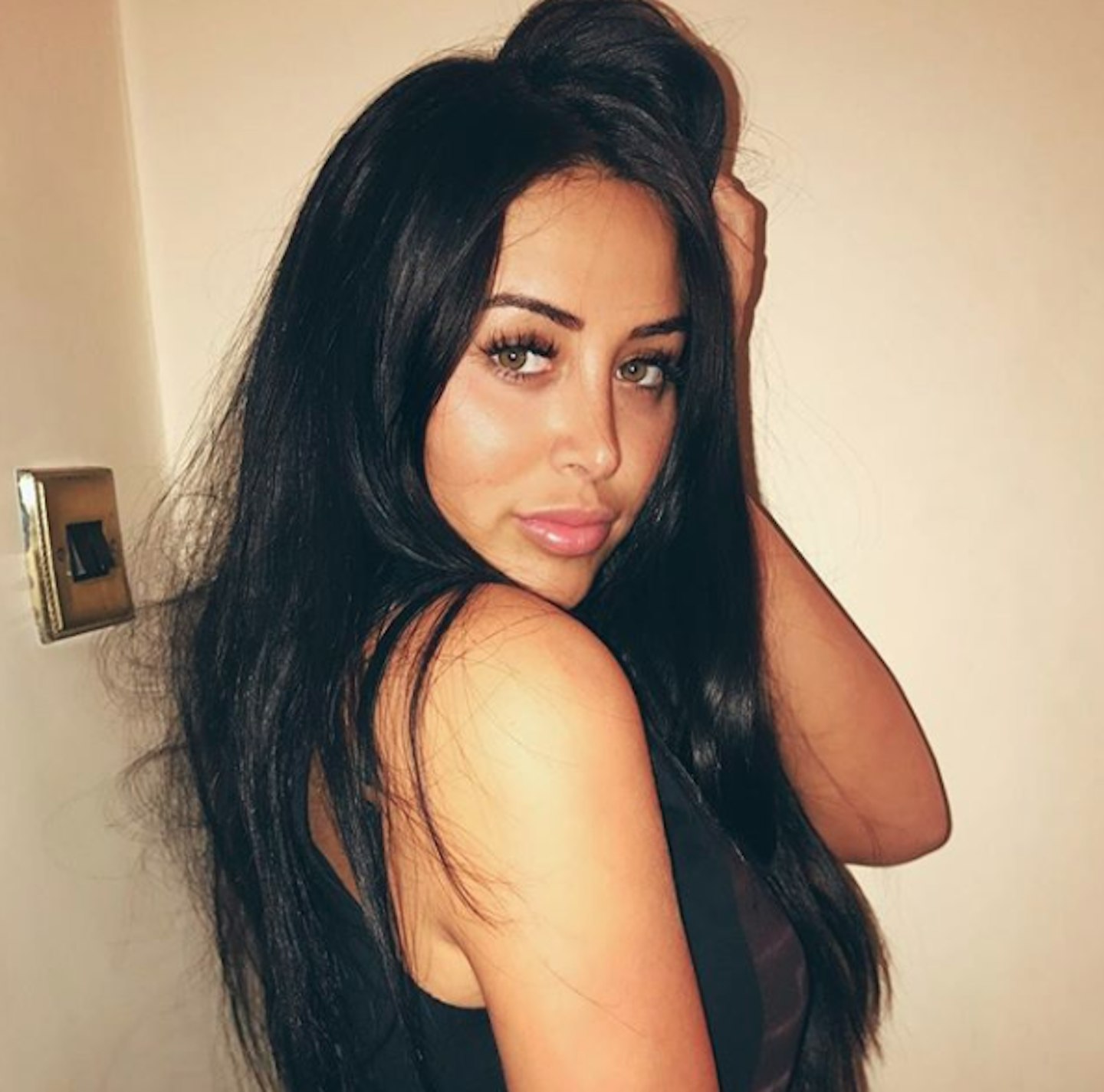 26 of 30
CREDIT: Instagram
Marnie Simpson now - aged 25
Marnie had several cosmetic procedures done since being on the show, including a nose job, lip fillers and a boob job. She has also just moved in with boyfriend Casey Johnson after meeting on MTV dating show 'Single AF'.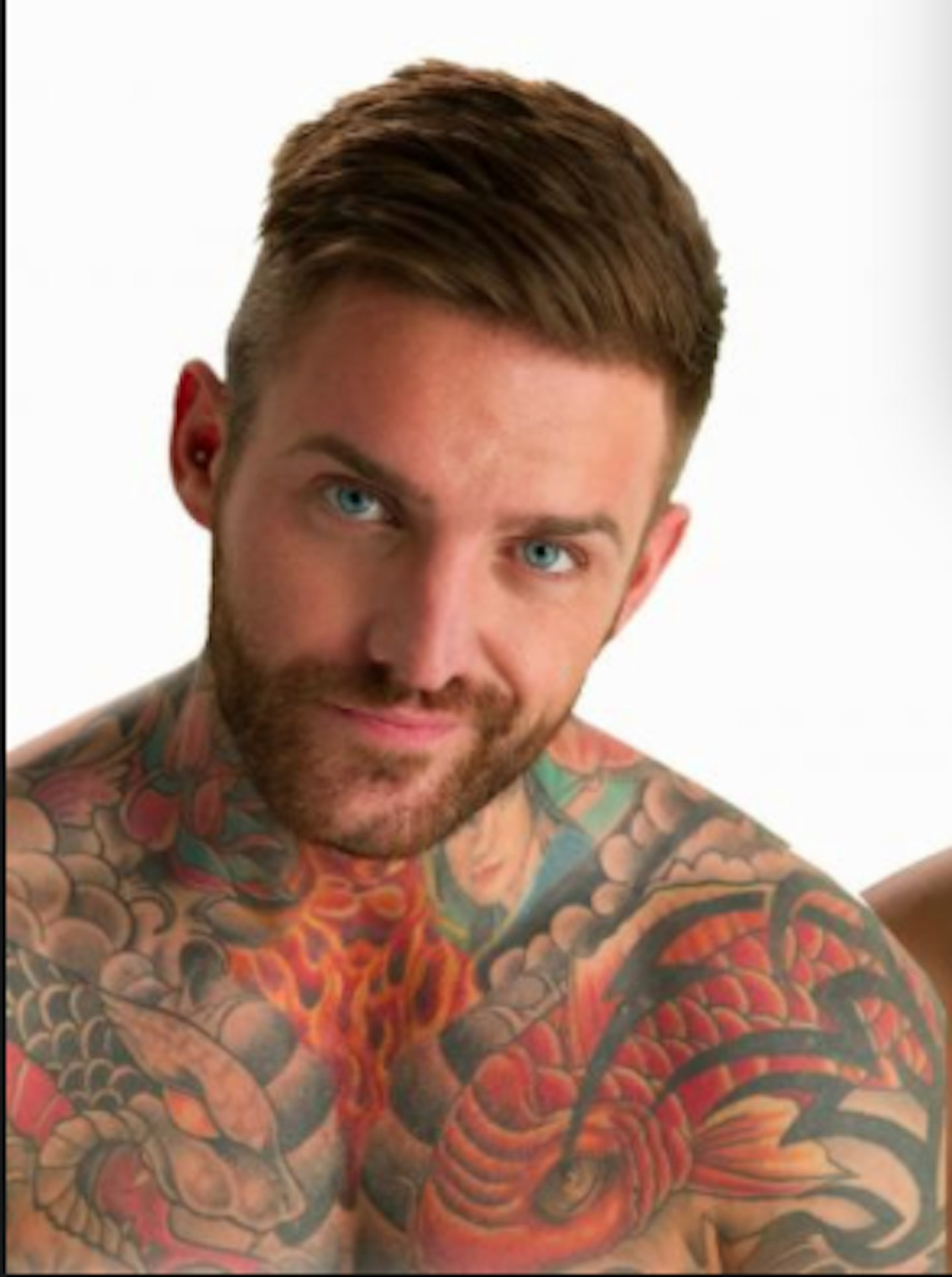 27 of 30
CREDIT: MTV
Aaron Chalmers then
Tatted-up Aaron Chalmers joined in the eighth series and had an infamous on-off relationship with Marnie. It was SO juicy to watch.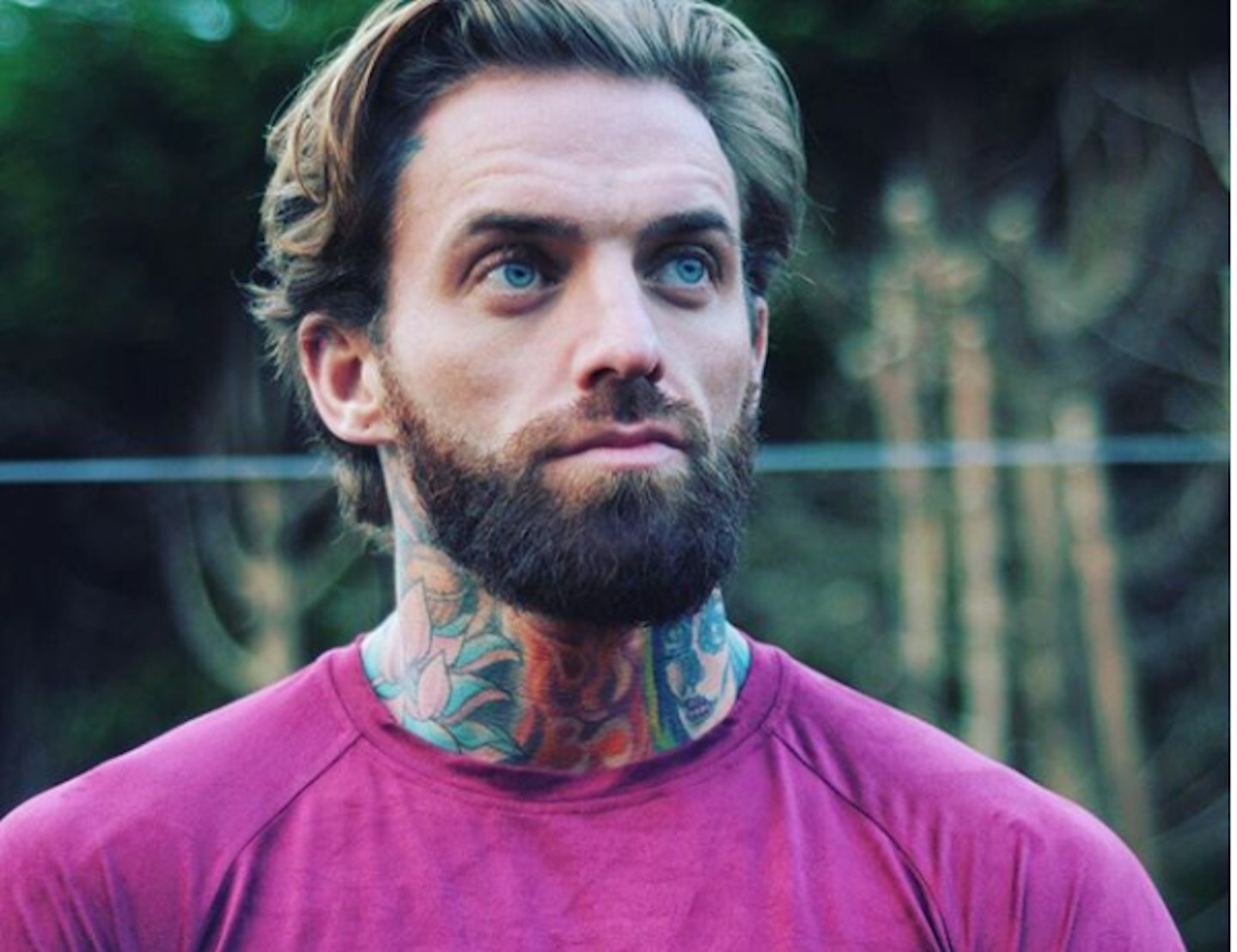 28 of 30
CREDIT: Instagram
Aaron Chalmers now
Aaron has recently quit Geordie Shore to focus on his career as an MMA fighter, along with his spending more time on his relationship.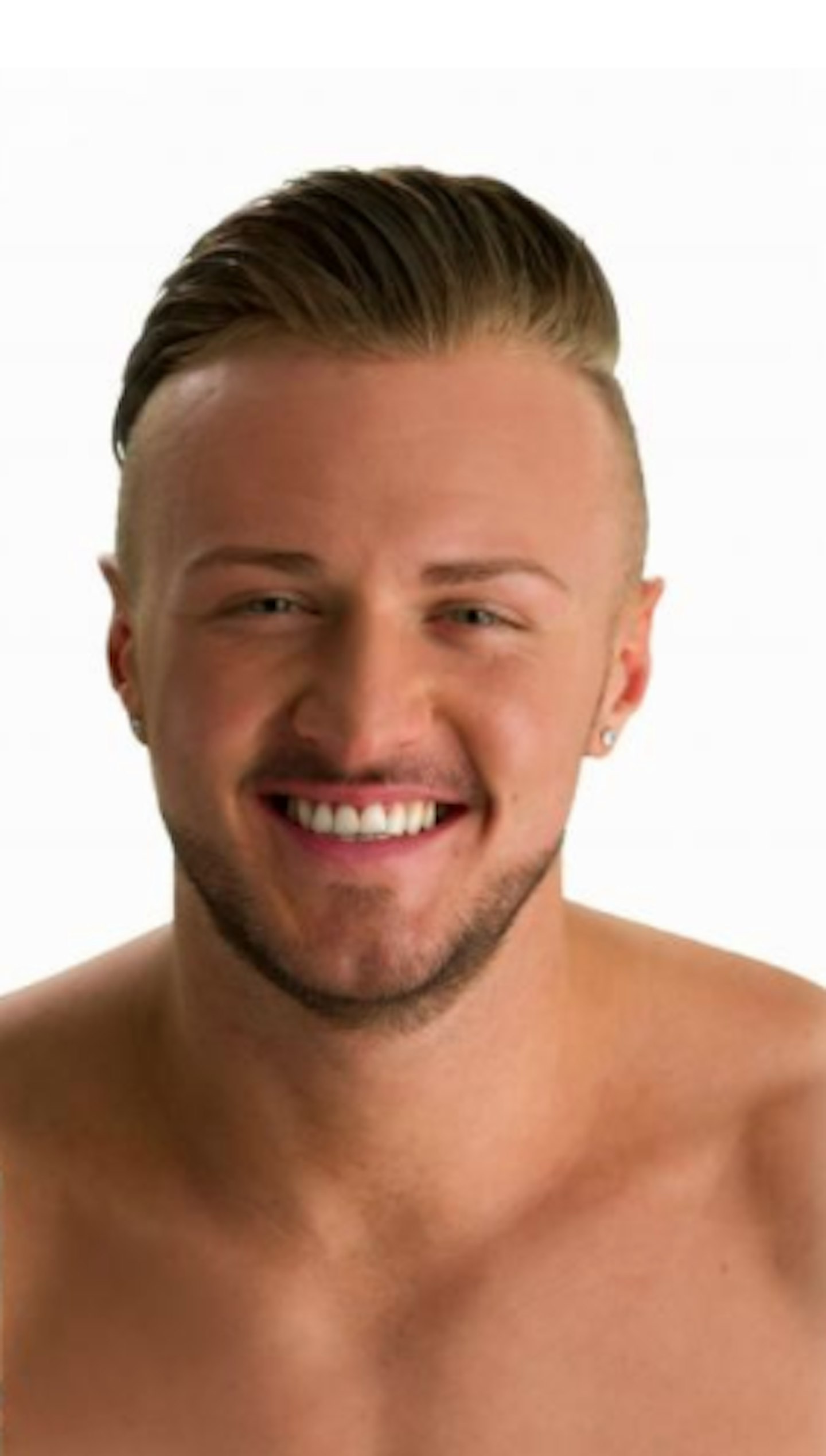 29 of 30
CREDIT: MTV
Kyle Christie then
How young does Kyle look?! We barely even recognised this Geordie Shore star.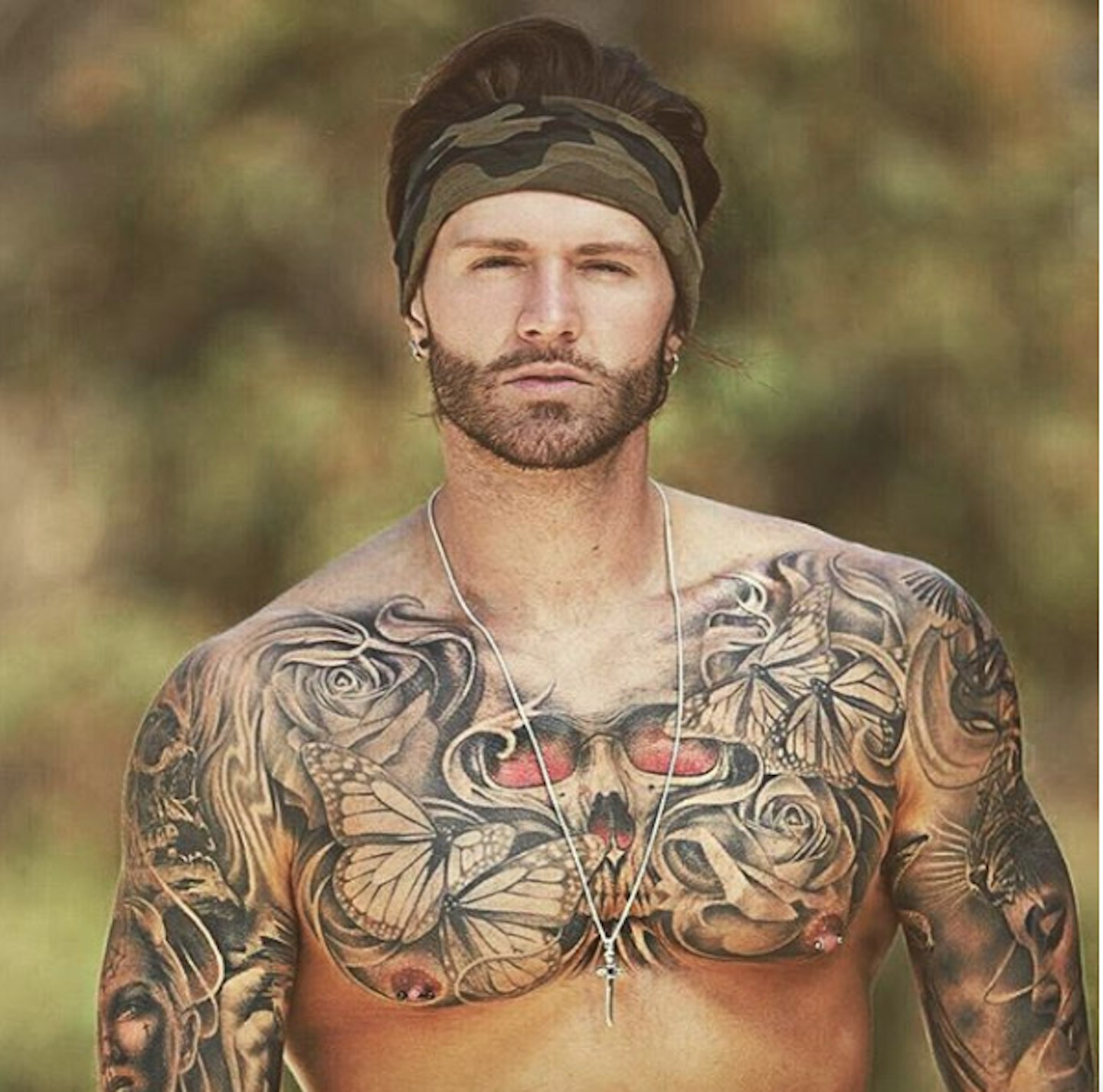 30 of 30
CREDIT: Instagram
Kyle Christie now
Well HELLO there Kyle. Talk about a transformation people.
Are there any exercises we can do at my desk, without alarming our colleagues?
You surely can't be that desperate to exercise at your desk! Foot flexes?
Perhaps work on good posture at the desk, sit up straight shoulders back, practice breathing exercises.
I've never really spent too long behind a desk but maybe a bit of meditation, too, just don't go to sleep!
If you had to pick one person to be your workout buddy who would it be and why?
The Body Coach [Joe Wicks] - because he is eye candy!
Do you think the gym is a good place to meet people? Or pick up a new bae? Have you ever been chatted up at the gym?
No, one time I got insulted at the gym though!
Boys walked past and went 'eugh there's Charlotte G Shore, she's sweating!'
Dog walking is a good way to meet people whilst exercising, if you haven't got one then borrow a friend's they will love you and so will the dog!
How can we get a decent gym selfie 'cause, let's face it, that's why we're there?
Use the gym bathroom mirror.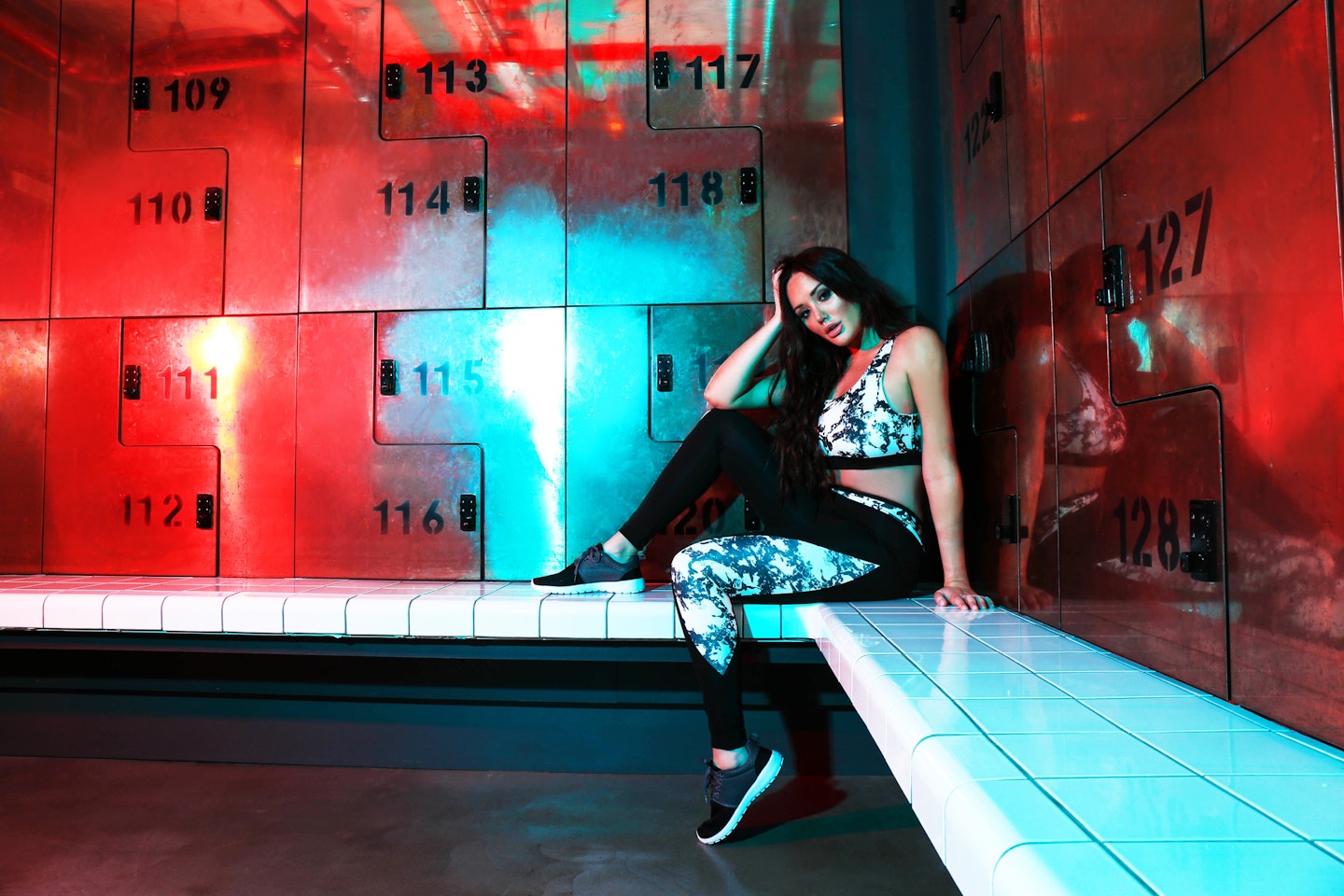 Have you had to drastically change your diet? Do you miss any foods in particular?
Pasta, and I do miss it. Also, I've got a gluten intolerance so bread makes me bloat which is really annoying!
What's your dream cheat meal?
Cheesy chips n gravy!
If you could only eat one meal for the rest of your life what would it be?
Cheesy chips n gravy!
What's your go-to snack when you're feeling naughty?
Cheesy chips n gravy!
OK, what's your go-to quick and easy healthy meal?
I do really like hummus and carrot sticks. There is a good recipe in my new book, 30 Day Blitz. Oh, and soup. You can't go wrong with soup!
Shop In The Style's new Activewear 3.0 collection collaboration with Charlotte Crosby here.