The standout star at this year's huge Venice Film Festival is hands-down Dakota Johnson and her impressive wardrobe. So far the Fifty Shades babe has nailed 4 looks, each better than the last. Oh, and her beauty is also raging. We're crushing pretty hard.
The 25-year-old is in Venice promoting her latest flick, which has zero to do with a bloke called Christian. Black Mass is a 70s crime film also stars Johnny Depp and Benedict Cumberbatch.
As interested as we are in Depp and Cumberbatch (like, always) it's bob-haired madam Dakota who has our attention atm thanks to her epic style.
Often spotted rocking skinny jeans, Converse and leather jackets in true rock girlfriend style (she dates Drowners Band fit boy Matthew Hitt), Johnson totally pulled it out of her suitcase for the festival.
dakota johnson venice film festival gallery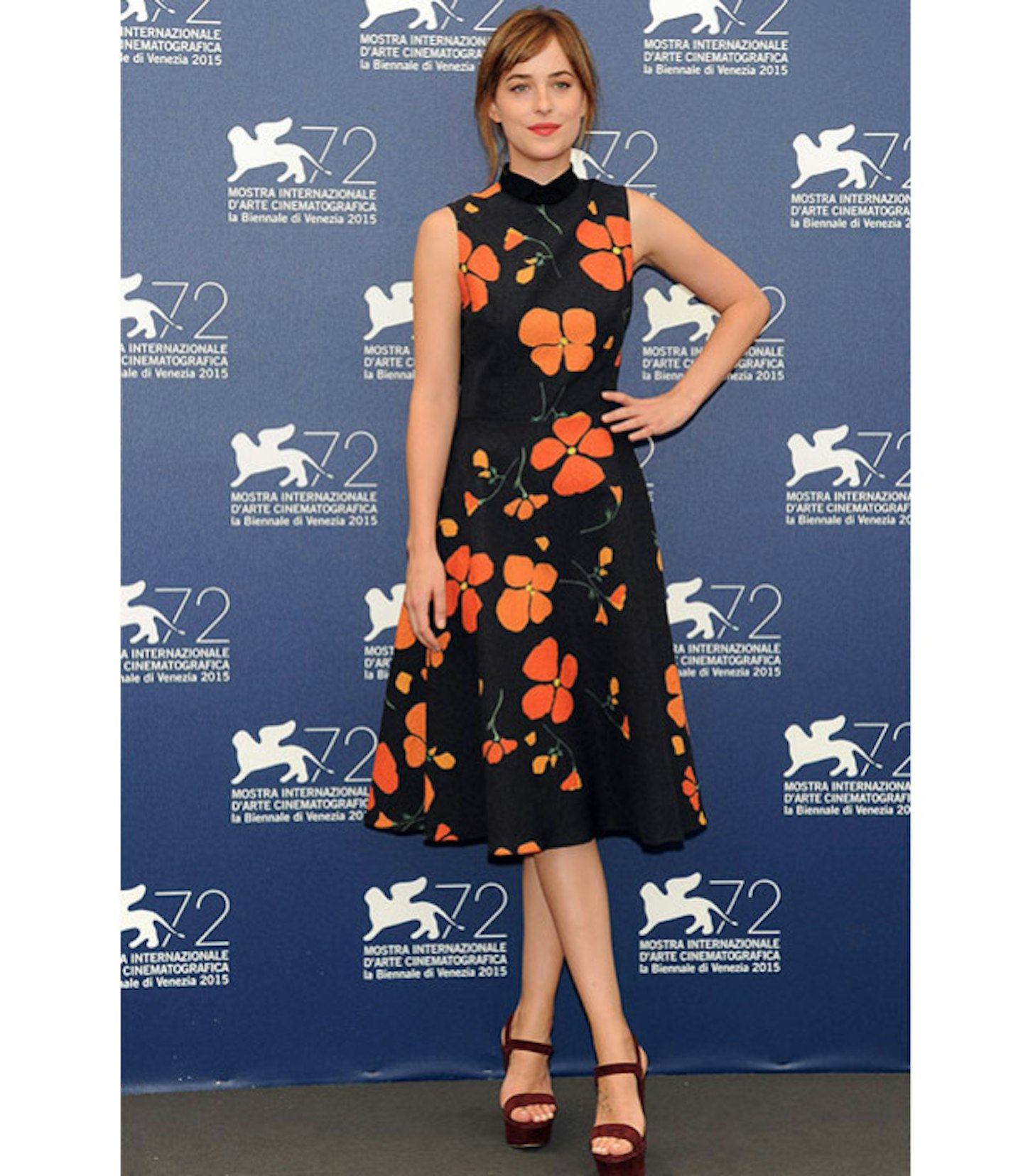 1 of 4
dakota-johnson-1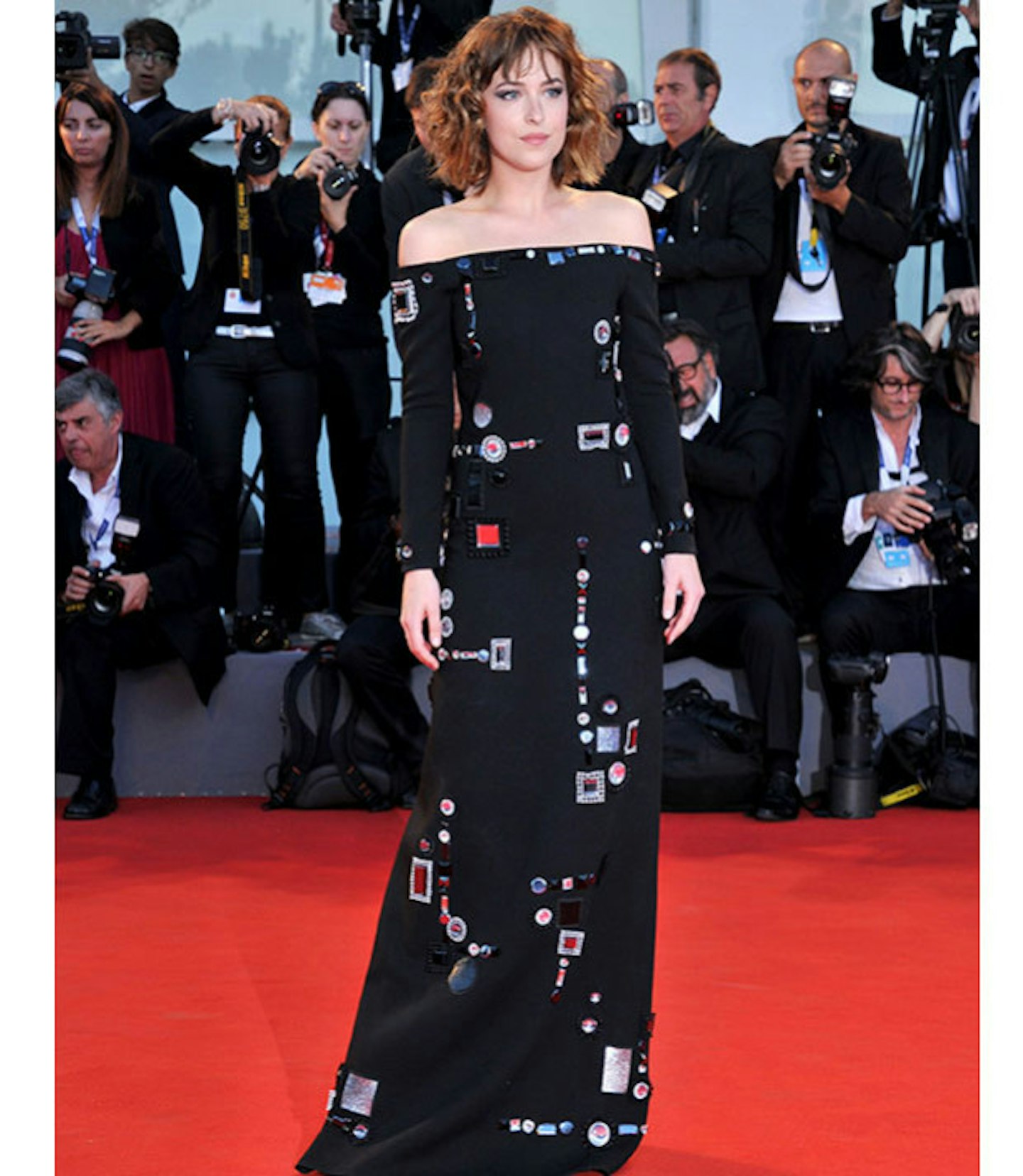 2 of 4
dakota-johnson-2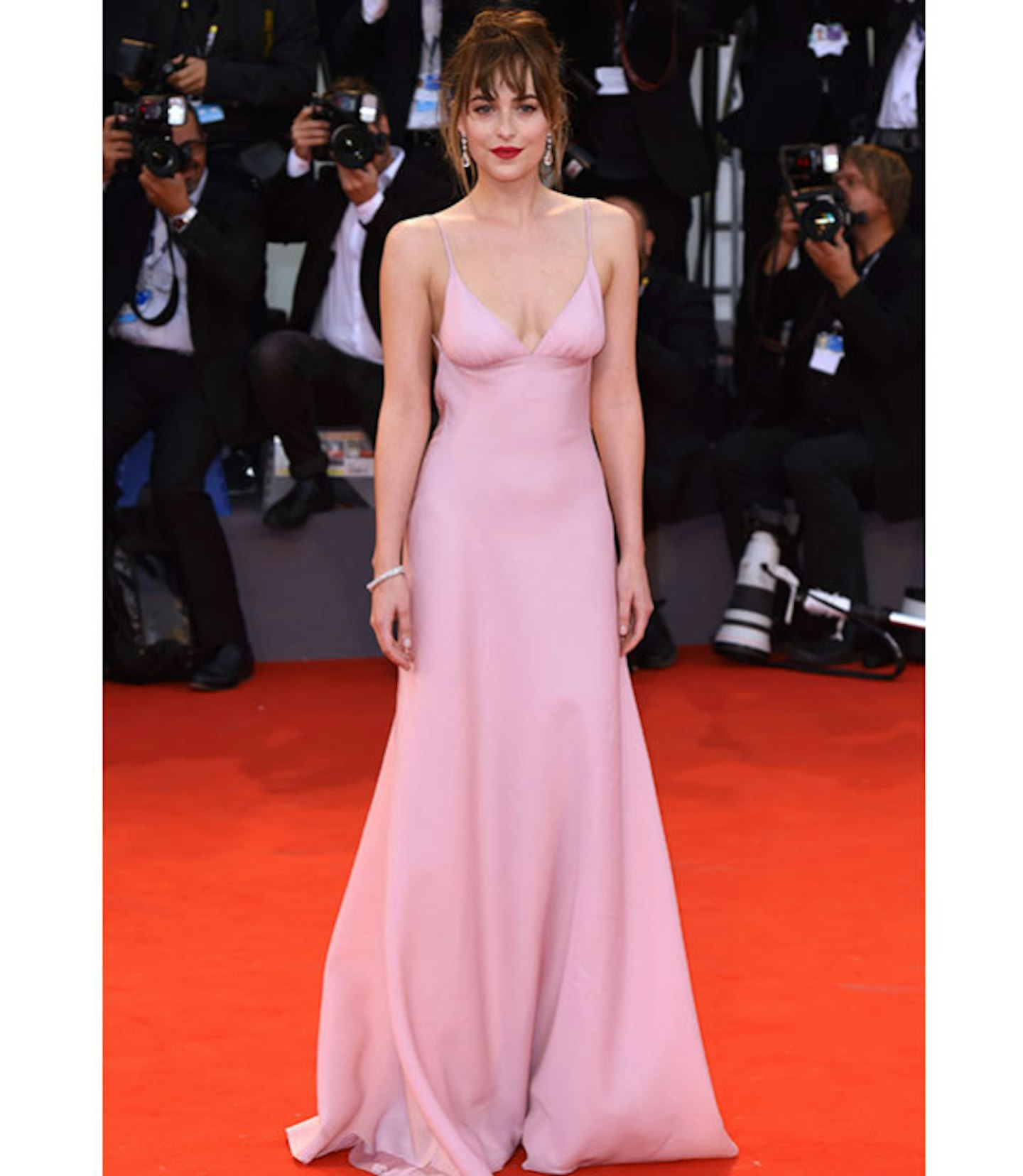 3 of 4
dakota-johnson-3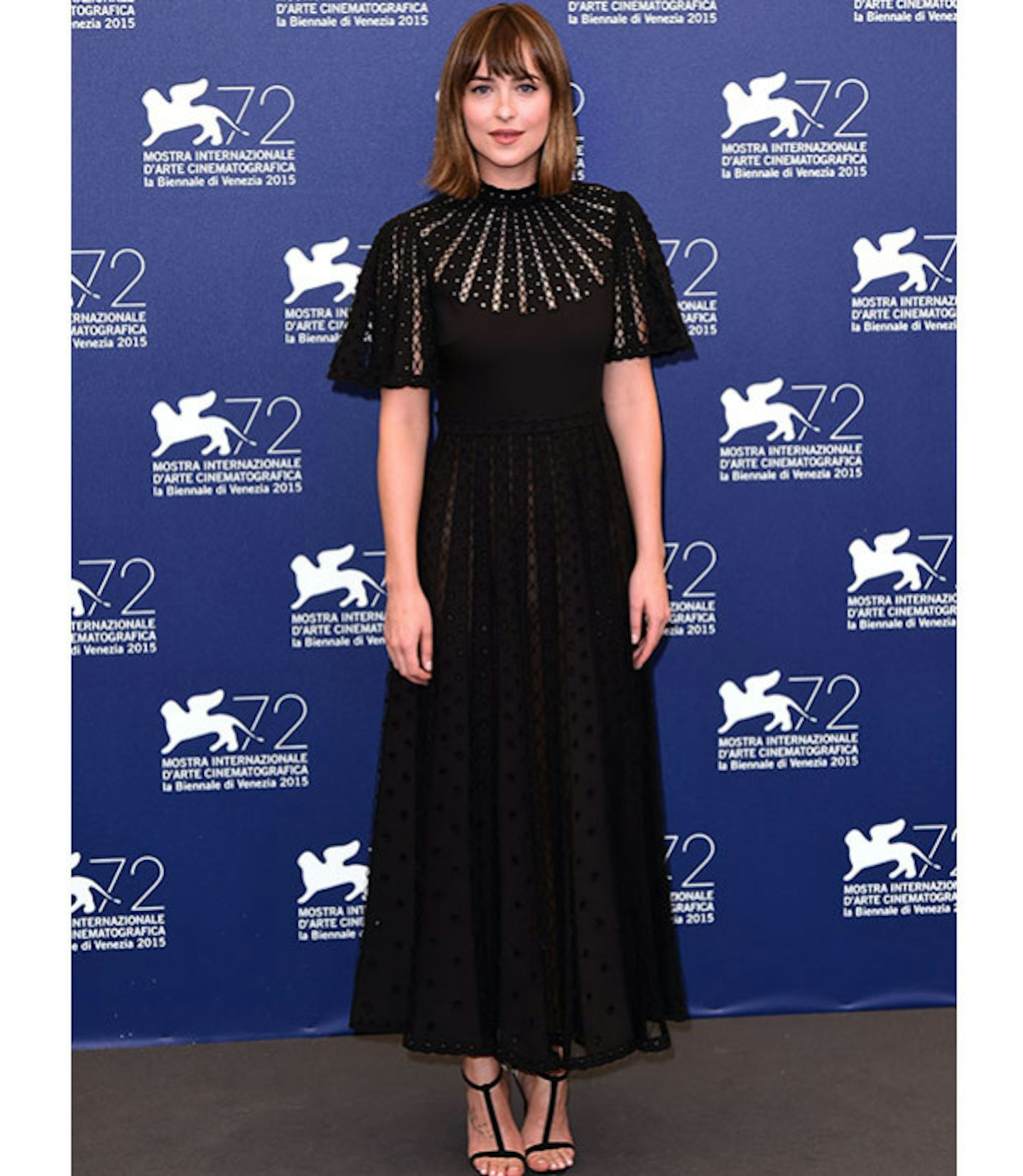 4 of 4
dakota-johnson-4