Emily Atack's new clothing range with In The Style has launched today, so we sat down with her to chat about why she wanted to design an all-inclusive collection, and why she was so adamant on not having airbrushed photographs promoting the range...
What was the inspiration behind your In The Style range?
"I've always wanted to design my own range, because I've always struggled with dressing myself. We're sort of made to feel that unless you're a tiny model size, you can't wear on-trend clothes. So I wanted to design a range that all shapes and sizes felt confident and sexy in. It's clothes and shapes that I like to wear but it's a range for your every woman, whether you're a size 6 or 24. I want everybody to feel that they can wear any of these prints and shapes."
Why was it important to you that the photos for your collection weren't airbrushed?
"In The Style came to me and asked if I would design a range, and I said specifically that I didn't want any retouching or slimming, and they were completely championing that anyway, so it was a perfect fit. Everybody needs a bit of a break from [the airbrushing], because it's not healthy to constantly look at airbrushed pictures. It's not healthy because it's not real life.
"We're all looking at photos of ourselves that haven't been retouched and hating them just because they haven't been retouched. So, I wanted this collection to be about embracing who you really are, including all of your flaws, and just give yourself a break."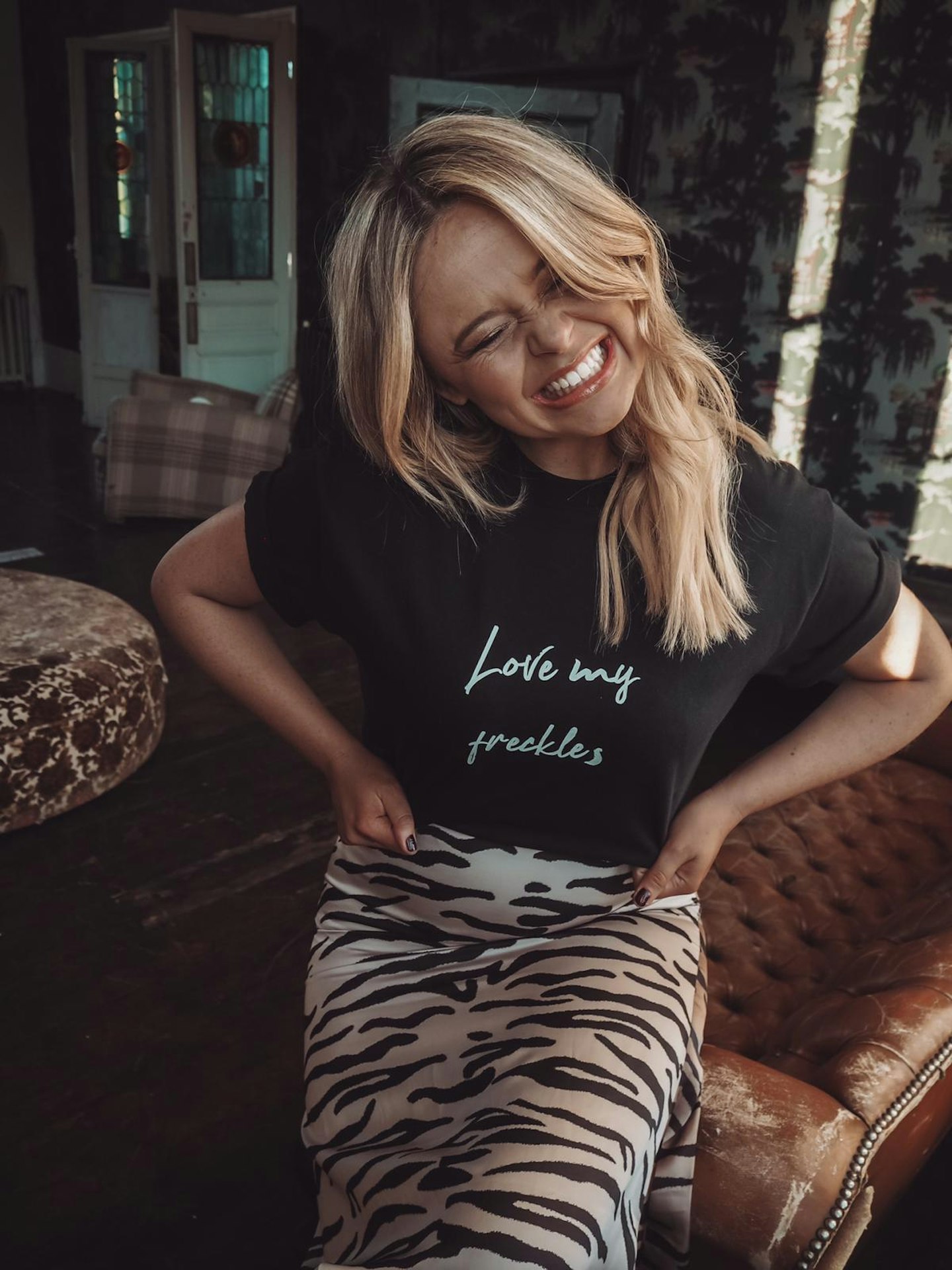 Since your stint on I'm A Celebrity, you've become an advocate for positive body image. How have you incorporated this into your clothing range?
"The situation that I was in in the jungle was obviously a very abnormal one - you're completely stripped bare, you go back to basics, you don't have any of the everyday stresses of real life like your phone or social media or boys breaking your heart. You're just completely plonked out of the world and it makes you realise that all of these everyday stresses aren't important.
"Coming out and seeing all the support I had for just being myself and not wearing any makeup was amazing and so humbling. It just shows that we all need a bit of a break from the stresses of everyday life and the anxiety that it brings us, because everyone is comparing lives on social media.
"Everyone wants the perfect body, perfect image, perfect outfit, perfect life – we're striving for this perfection, especially young girls. It's so unhealthy because there's no such thing as perfection. So, I'm trying to show that nobody is perfect, just embrace who you are."
WATCH our interview with Emily Atack below:
Why did you want to make an affordable clothing range?
"I really wanted to make an affordable range because I know how skint buying clothes can make you. Clothes are really expensive - I got sick of going to shops and spending £200 on 2 items. With my range, I love how you can buy a whole bunch of these things and it doesn't burn too much of a hole in your pocket."
There's a lot of printed pieces in your range, how comes?
"I love animal print and I love floral print and you just cant go wrong with them, there's so much you can do with them. They're fun and they work for the season that we're going into."
Shop our favourite things from the Emily Atack x In The Style range below:
Emily Atack In The Style - stacked grazia/heat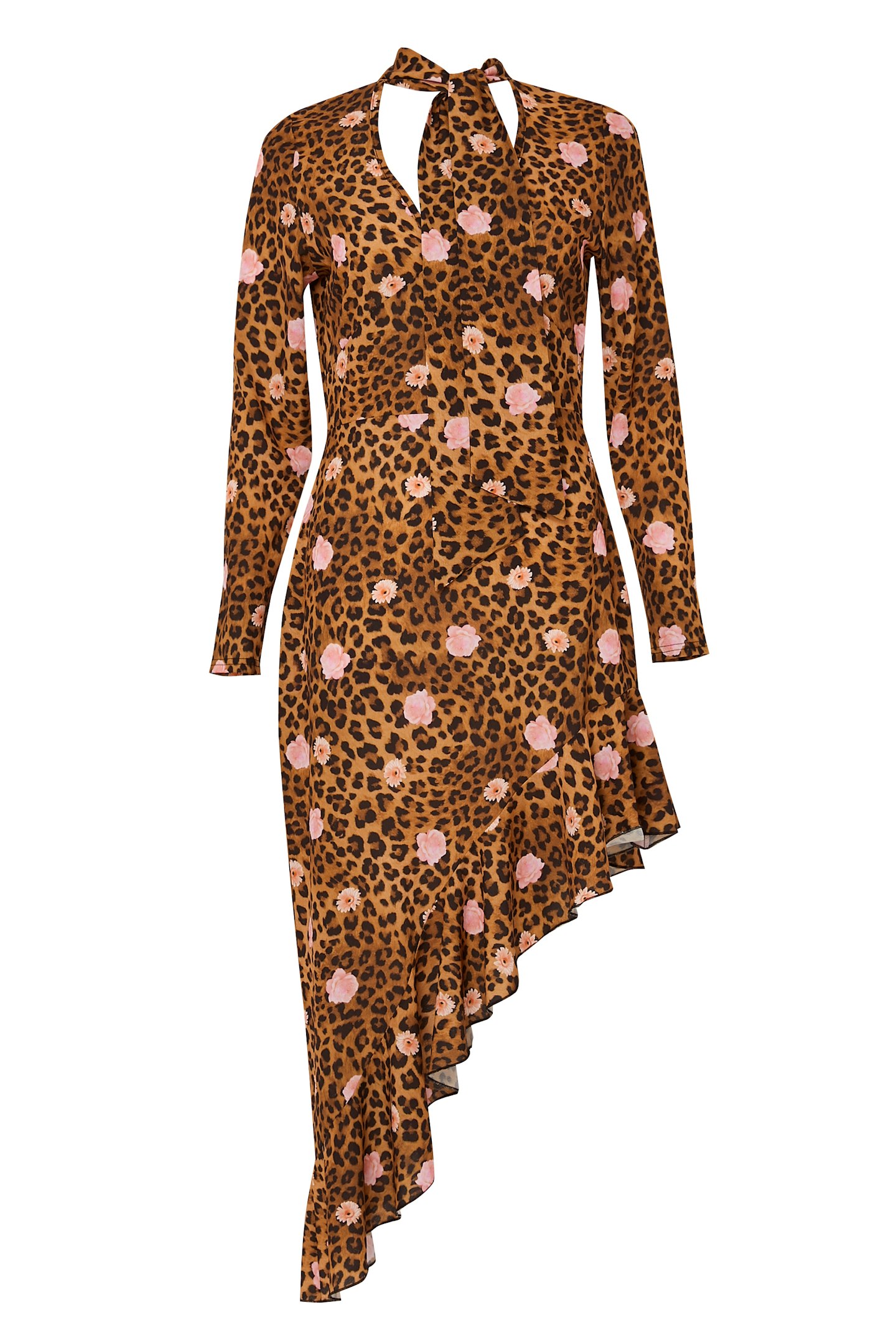 1 of 7
Leopard Print Asymmetric Midi, £34.99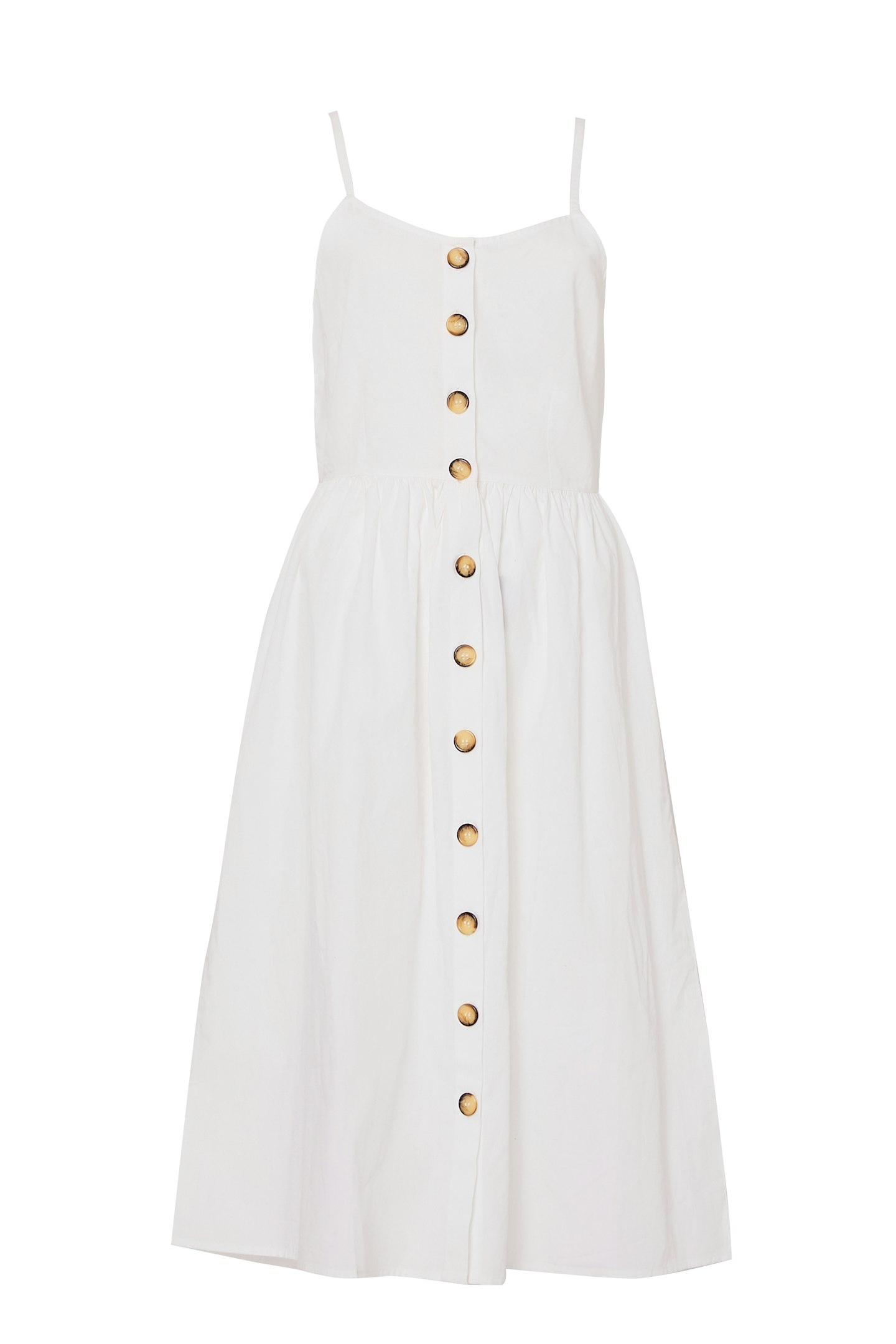 2 of 7
emily atack in the style range
White Button Down Midi Dress, £29.99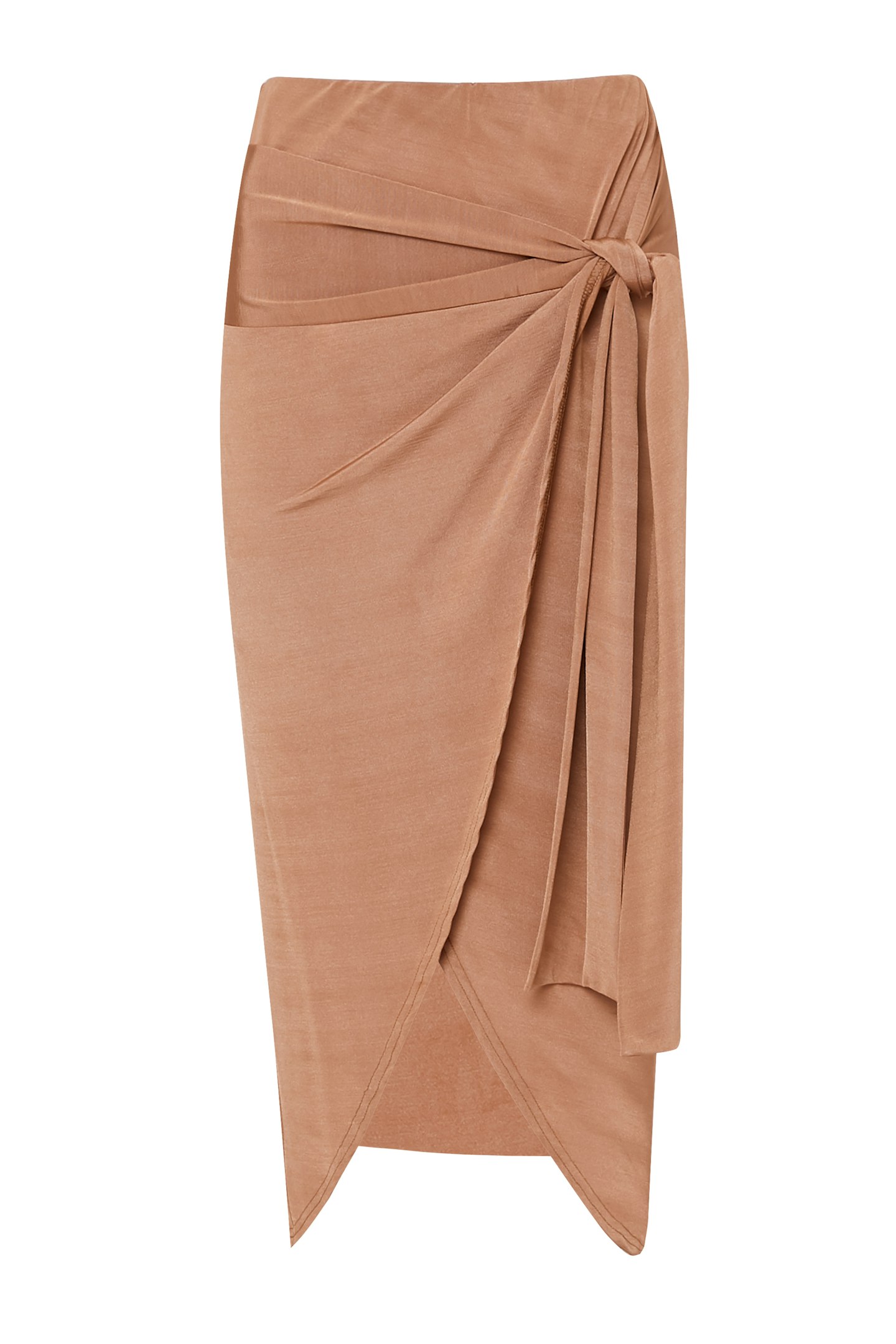 3 of 7
emily atack in the style range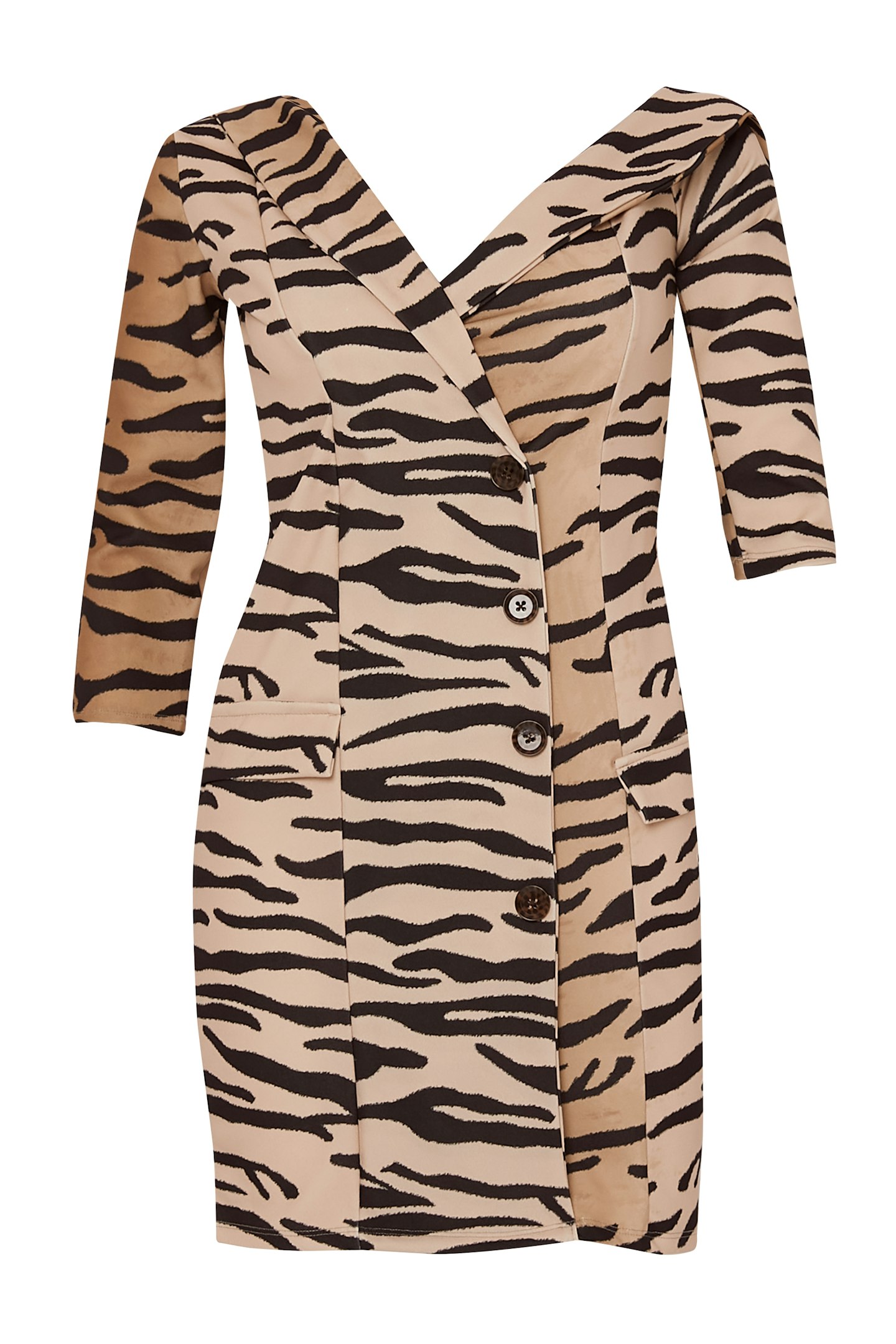 4 of 7
Tiger Print Off The Shoulder Blazer Dress, £34.99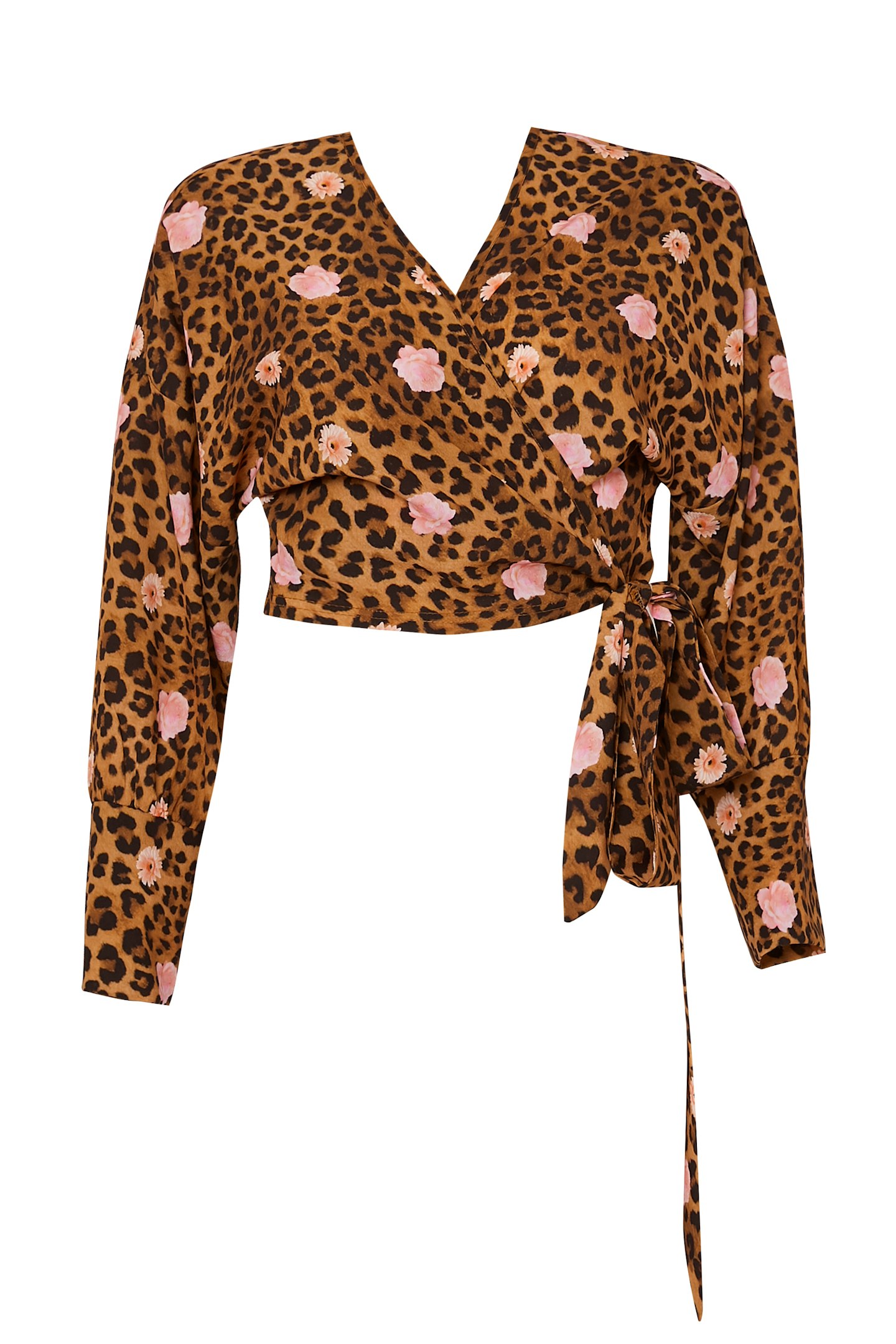 5 of 7
Leopard Wrap Front Tie Top, £21.99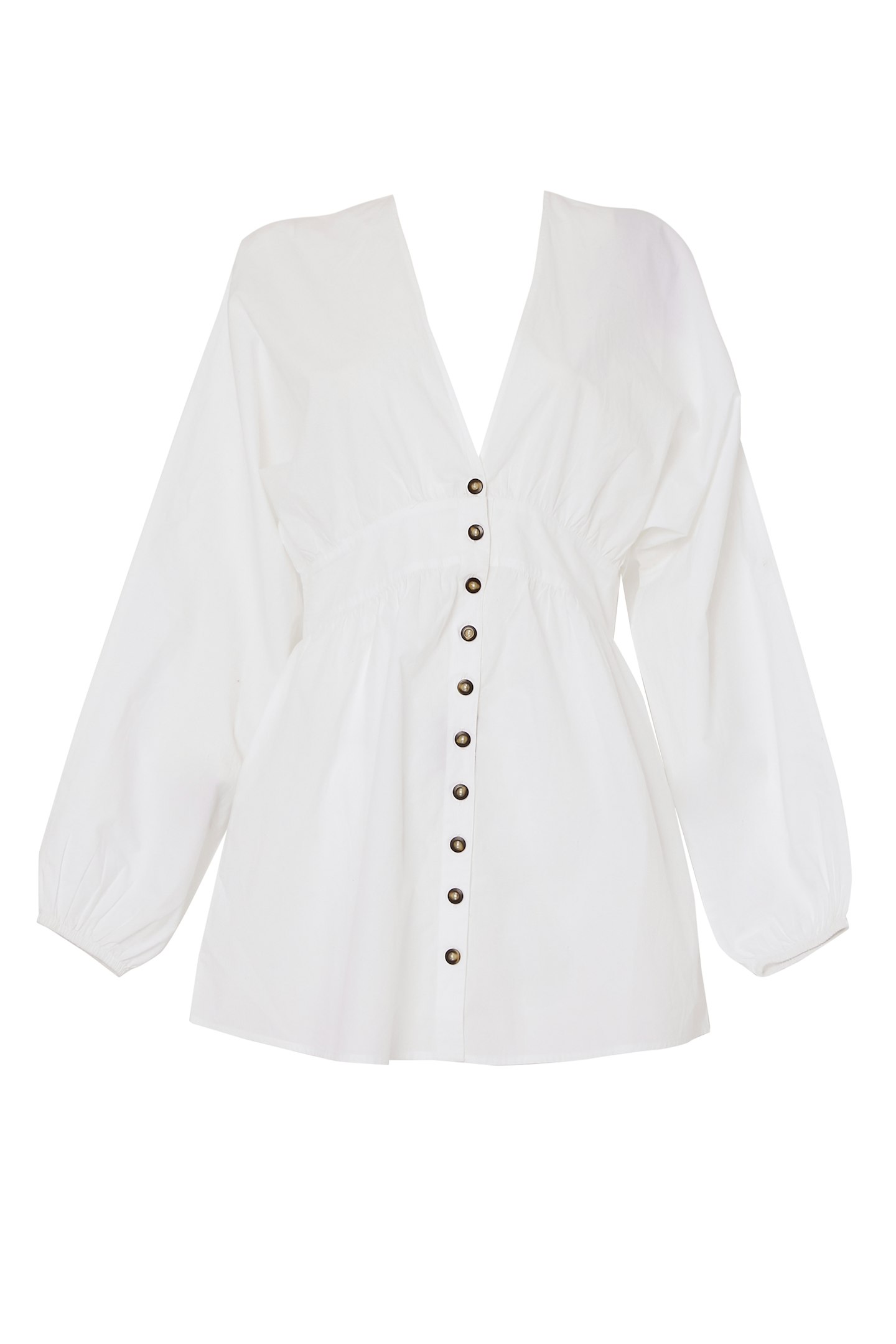 6 of 7
White Button Down Mini Dress, £29.99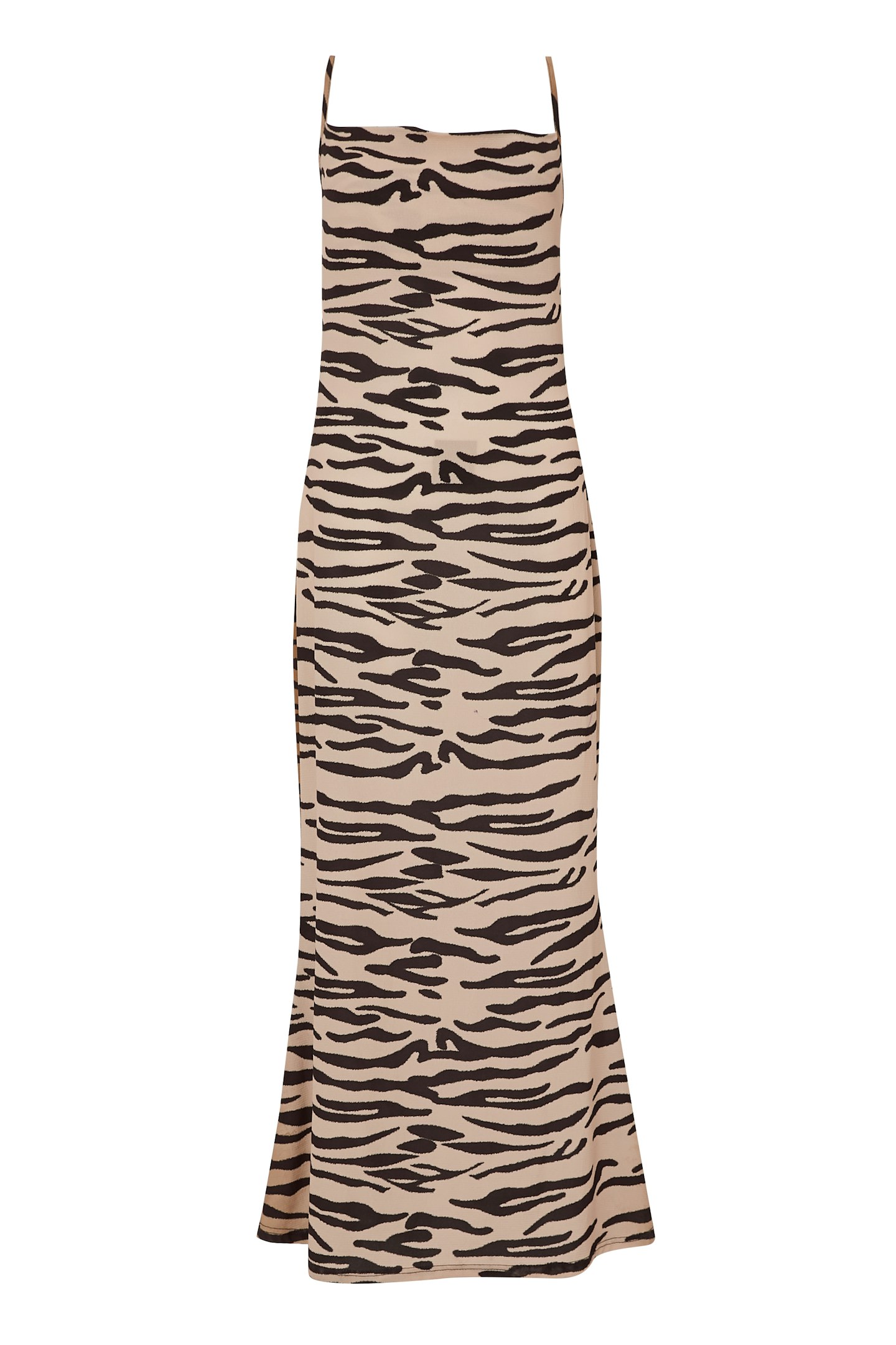 7 of 7
Tiger Print Cowl Neck Maxi Dress, £29.99