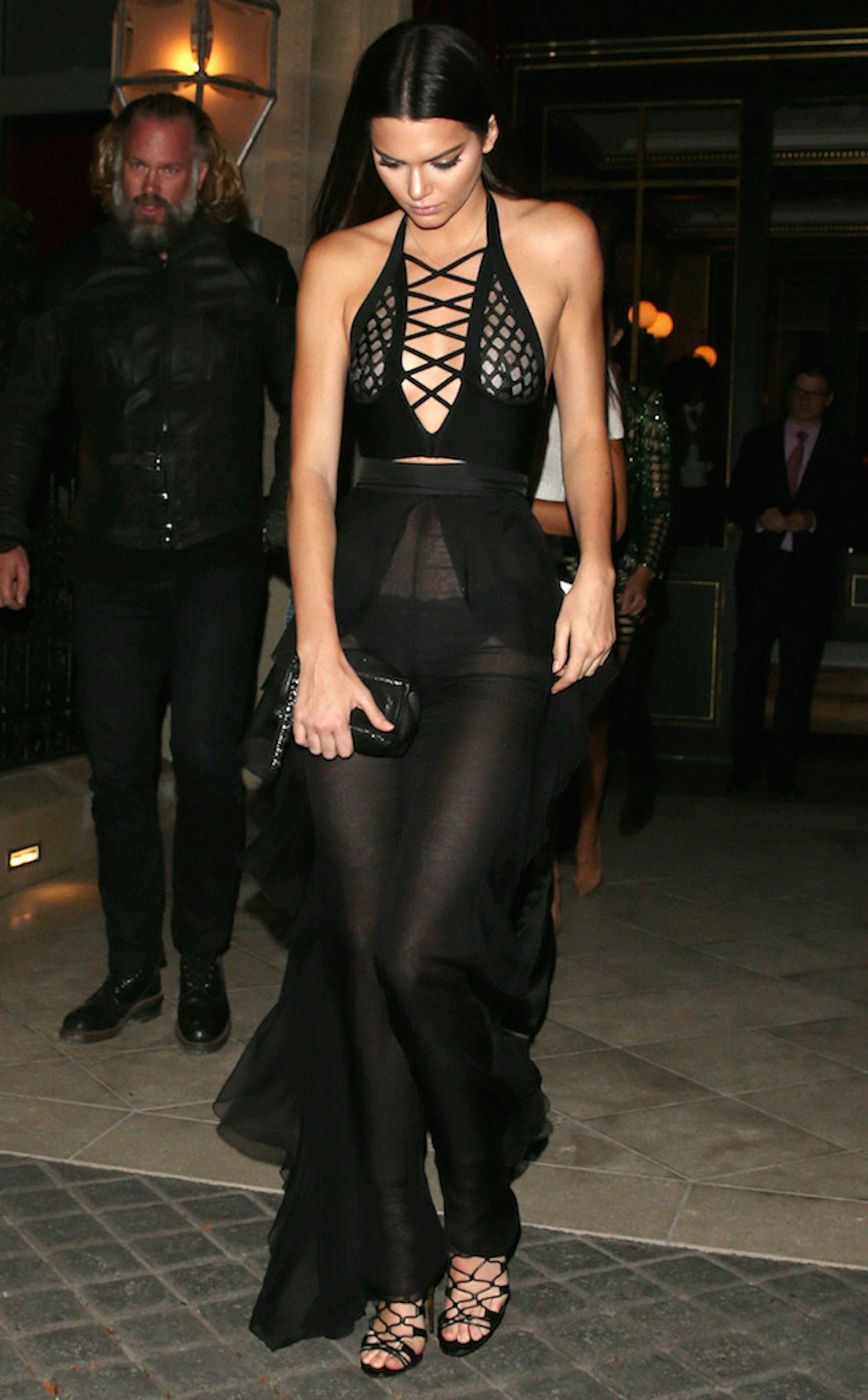 The new wave of young models taking over the fashion world have made a firm and definite mark on all 4 fashion weeks with Kendall Jenner leading the way, followed swiftly by hot US sisters Gigi and Bella Hadid. The fact that they're all pals off the catwalk makes us like these nu-supermodels even more. Such good mates that 2 of them might have even gone and got a cheeky little piercing together…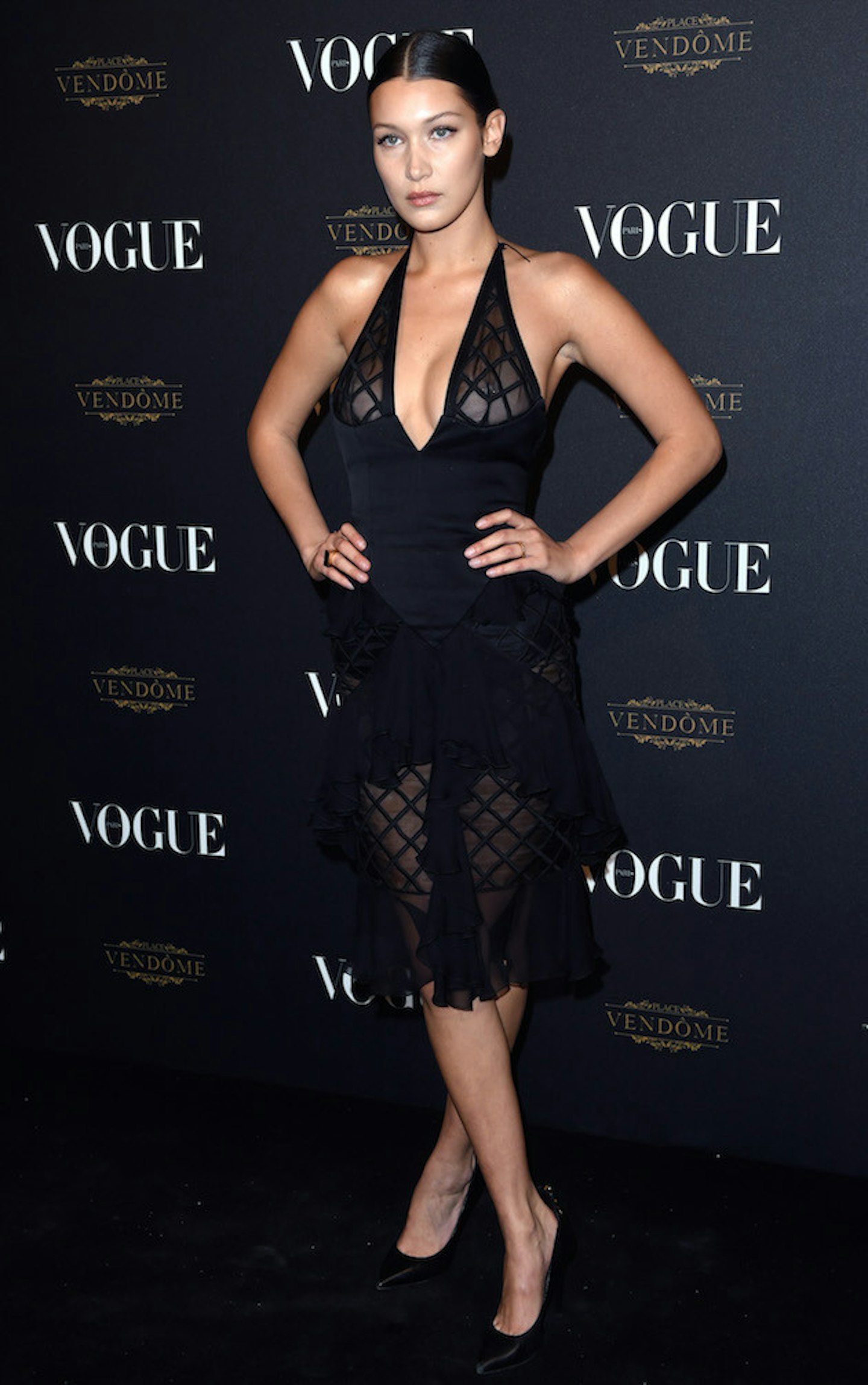 Kendall and Bella have both been snapped wearing Balmain outfits featuring sheer panelling showing off the incredible figures. Part of the sheer panelling was over the boob area of the frocks revealing the girls' nipples. One of which, if you look ever so closely, appears to have a glittering silver piercing through the centre.
TOP NEWS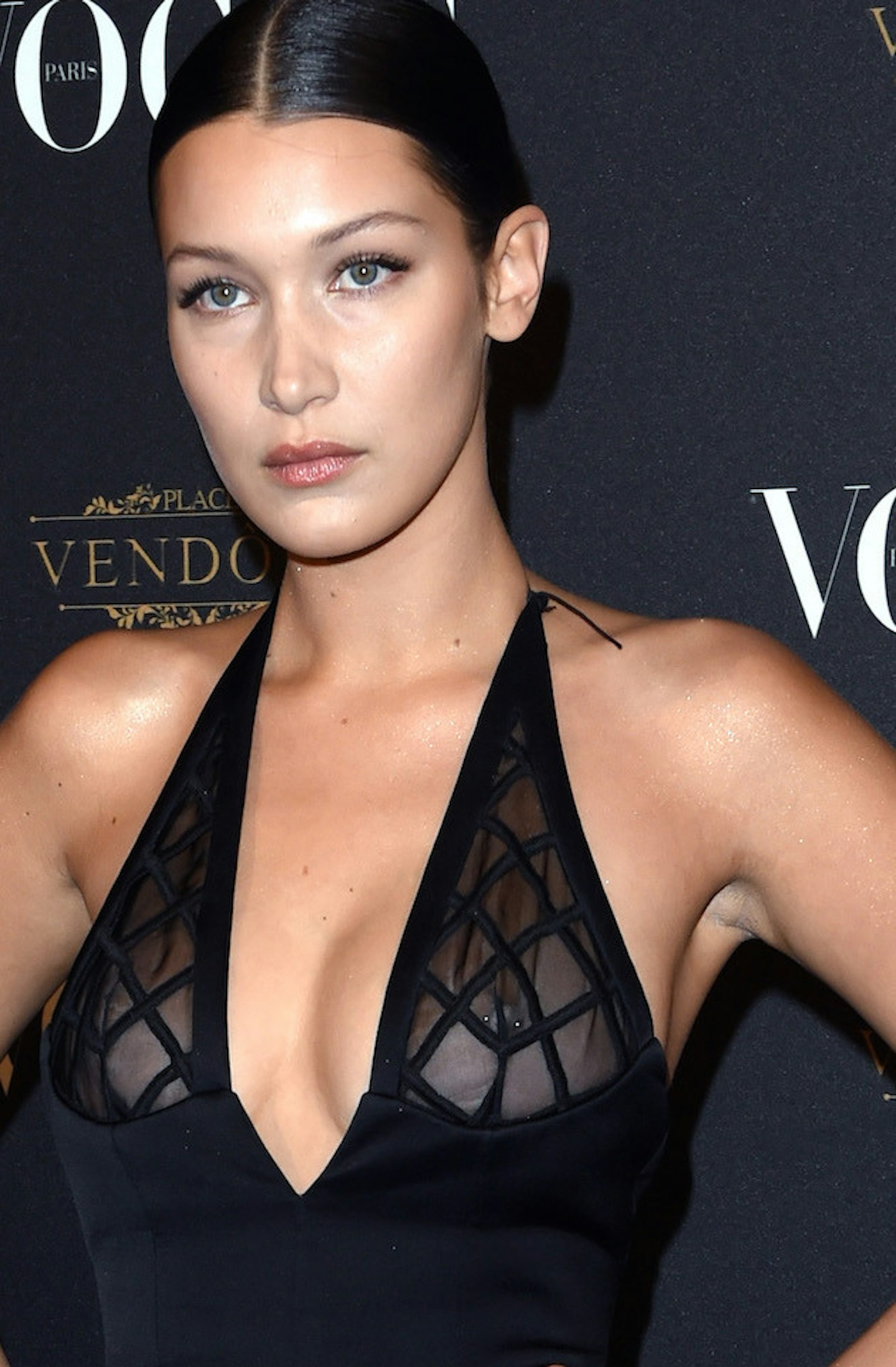 Have these BFFs bonded in a piercer and gotten friendship bars? Are nipple studs the 2015 Forever Friends broken heart necklace? OR are they clip-on or magnetic and we've been tricked?
WE HAVE SO MANY QUESTIONS.