Oh, she's done it again. We usually love Kimmy K's style, but it seems that as her prenancy progresses, she just gets more daring with her choice of outfits.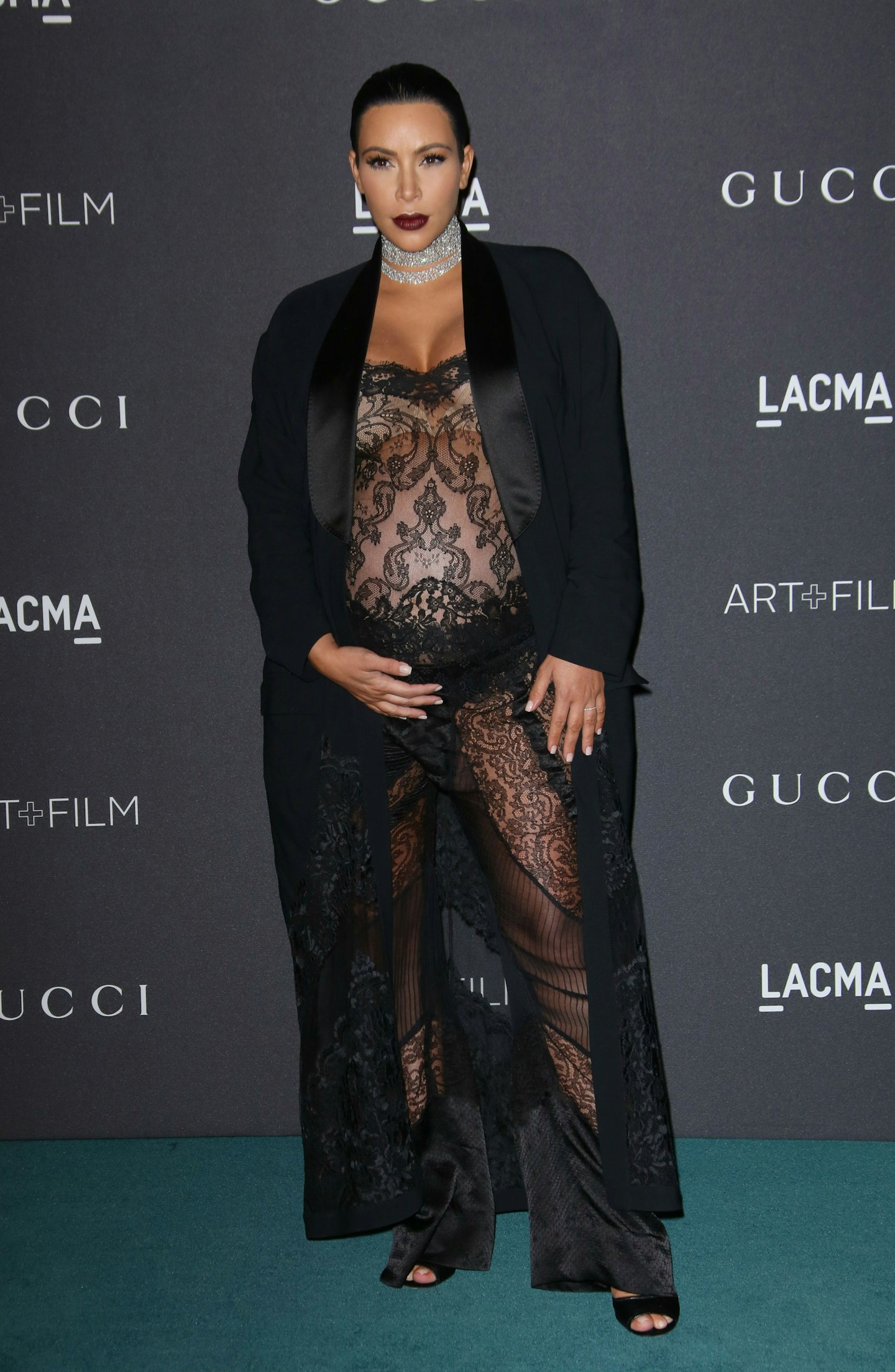 Perhaps the most sheer maternity outfit she's showcased to date, Kim stepped out in a lace jumpsuit which flaunted her baby bump AND a load of boobage at the 5th annual LACMA Film + Art Gala in LA last night. The star, who is reportedly due to have her second child in December, teamed the jumpsuit with a floor-length satin trimmed blazer and even threw in a diamond-loaded choker for good measure.
And just the night before, she'd been partying it up with hubby Kanye and her family at her mum's Great Gatsby themed lavish 60th birthday bash. Wowzas at your energy levels, Kimmy - good on ya girl!
Other stars to join Kim at the bash were the likes of Rosie Huntington-Whiteley, who looked STUNNING in a floor length pink gown, and Reese Witherspoon who kept it simple and chic in a strapless black dress.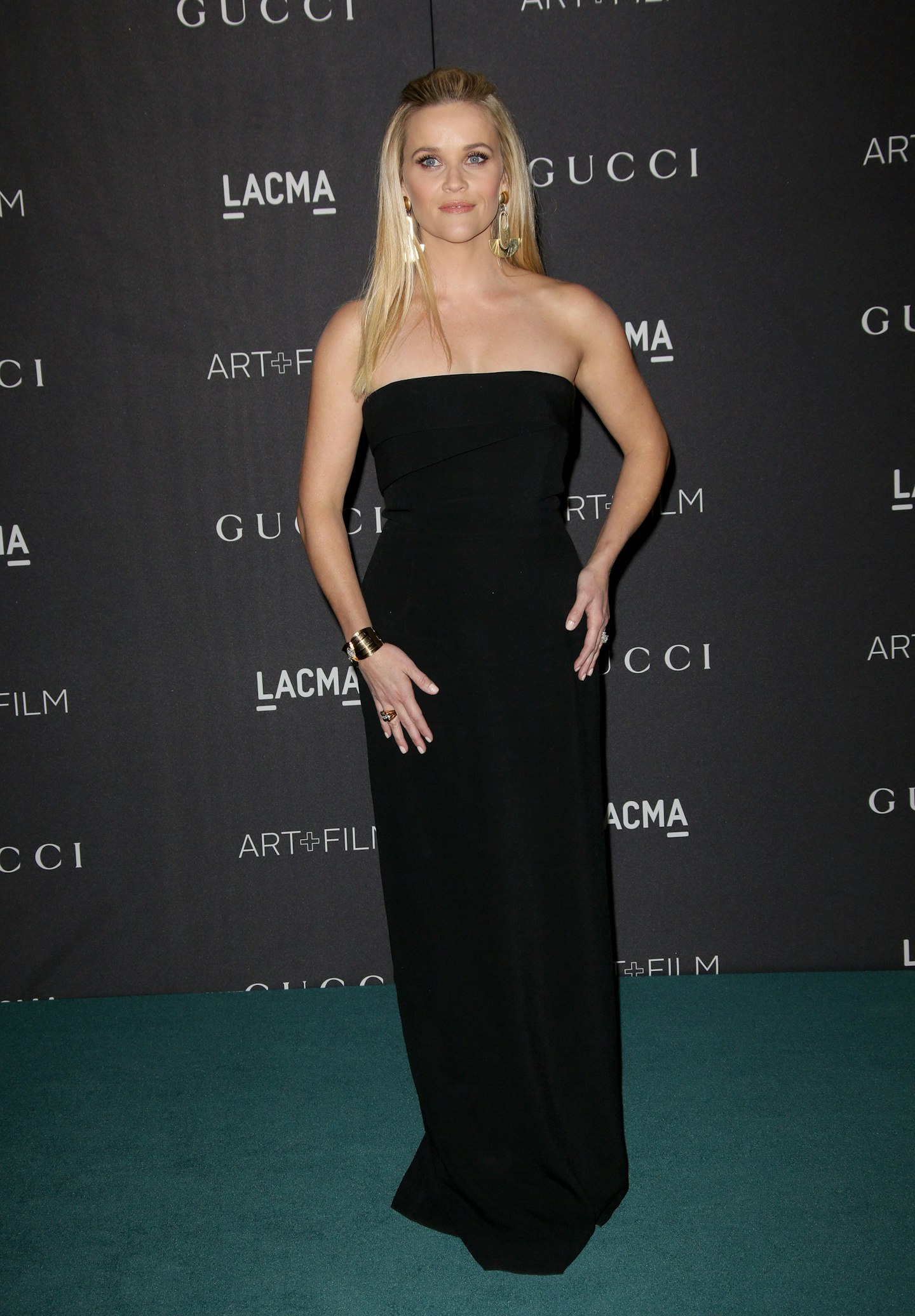 Gwyneth Paltrow also rocked up, looking uber stylish in a turqoise minidress and strappy black heels.