It's that time of the year, when the Met Gala plays host to hundreds of celebrities. This year's event was attended by the likes of Lady Gaga, who was a host at the event, Bodyguard actor Richard Madden, and tennis champion and host, Serena Williams, who wore a Versace dress with Nike trainers!
Each year, the major event has a theme, and this year's theme was Camp: Notes on Fashion, inspired by Susan Sontag's 1964 essay Notes on Camp. This theme saw celebrities with big, bold and brash outfits, with Lady Gaga having multiple outfits on the red carpet alone.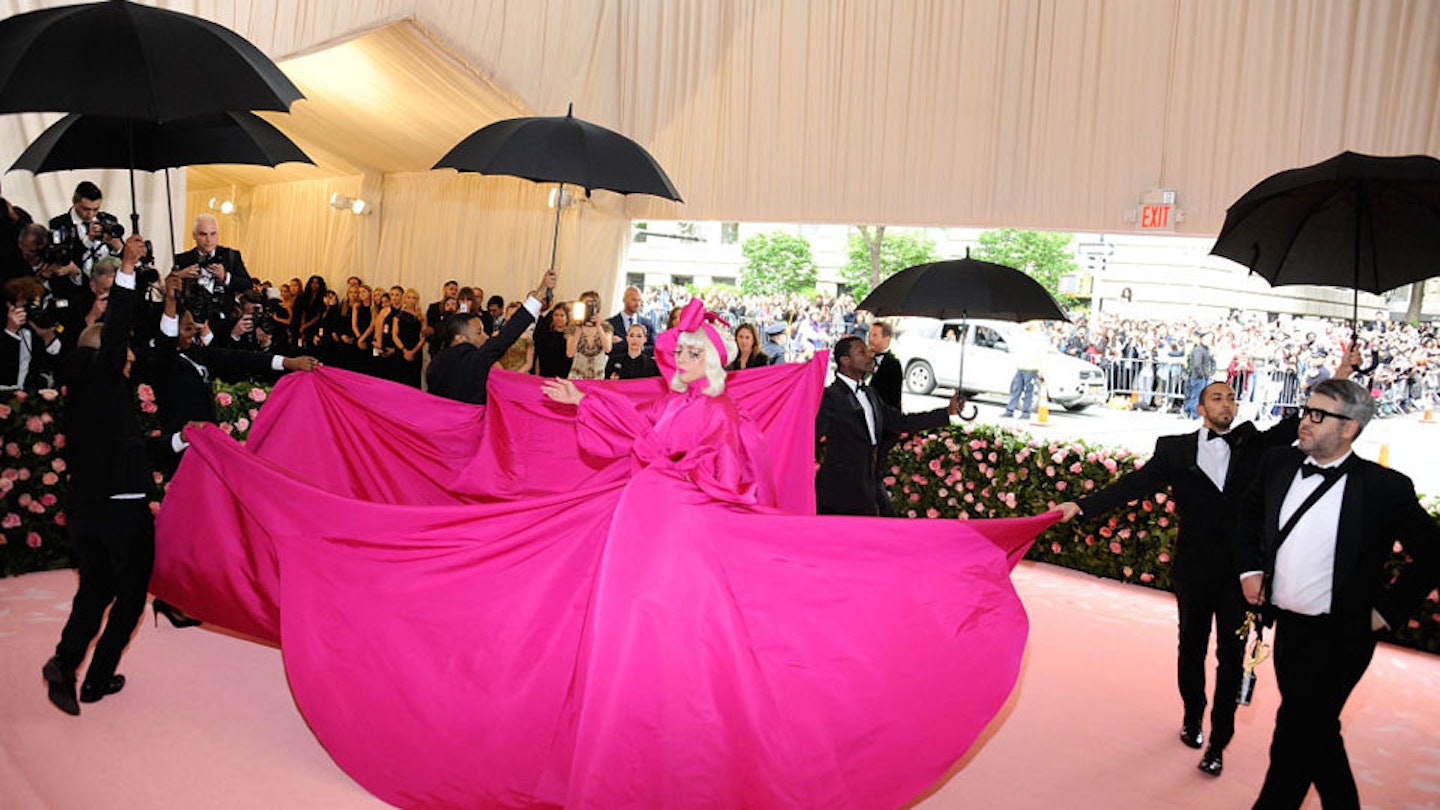 The 'Born This Way' singer's looks included a voluminous, fuchsia gown for arrival on the red carpet, which she was then helped out of, to reveal a black strapless gown. Then, it wasn't long before this was removed to reveal another, fuchsia column gown underneath. Wow! However, that wasn't it, take a look through our gallery for all of Lady Gaga's looks and more.
Now take a look at some of the best outfits at this year's Met Gala
All The Best Looks At The Met Gala 2019 - heat/radio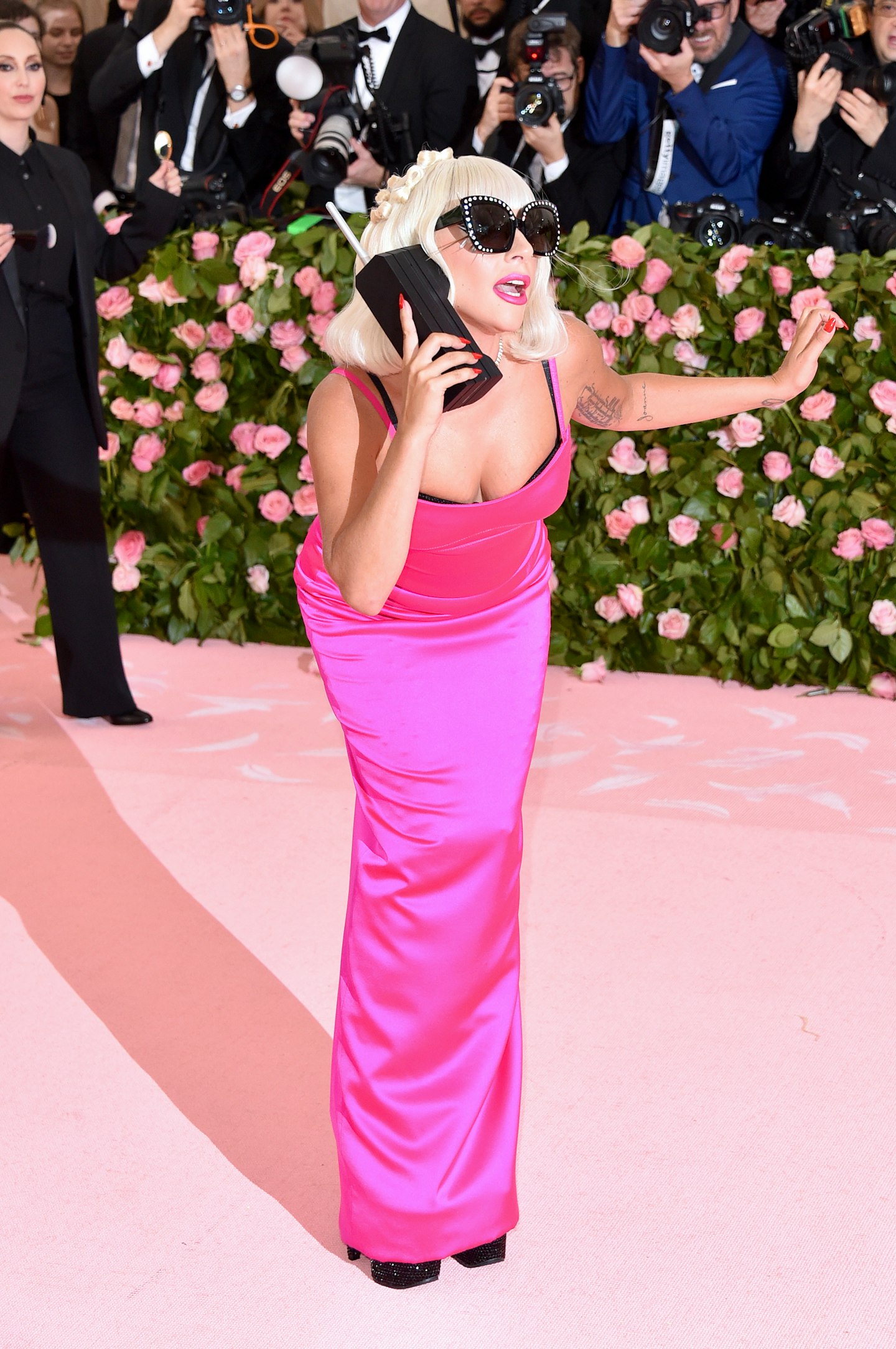 1 of 66
CREDIT: u00a9 Getty Images
Lady Gaga in one of her Brandon Maxwell looks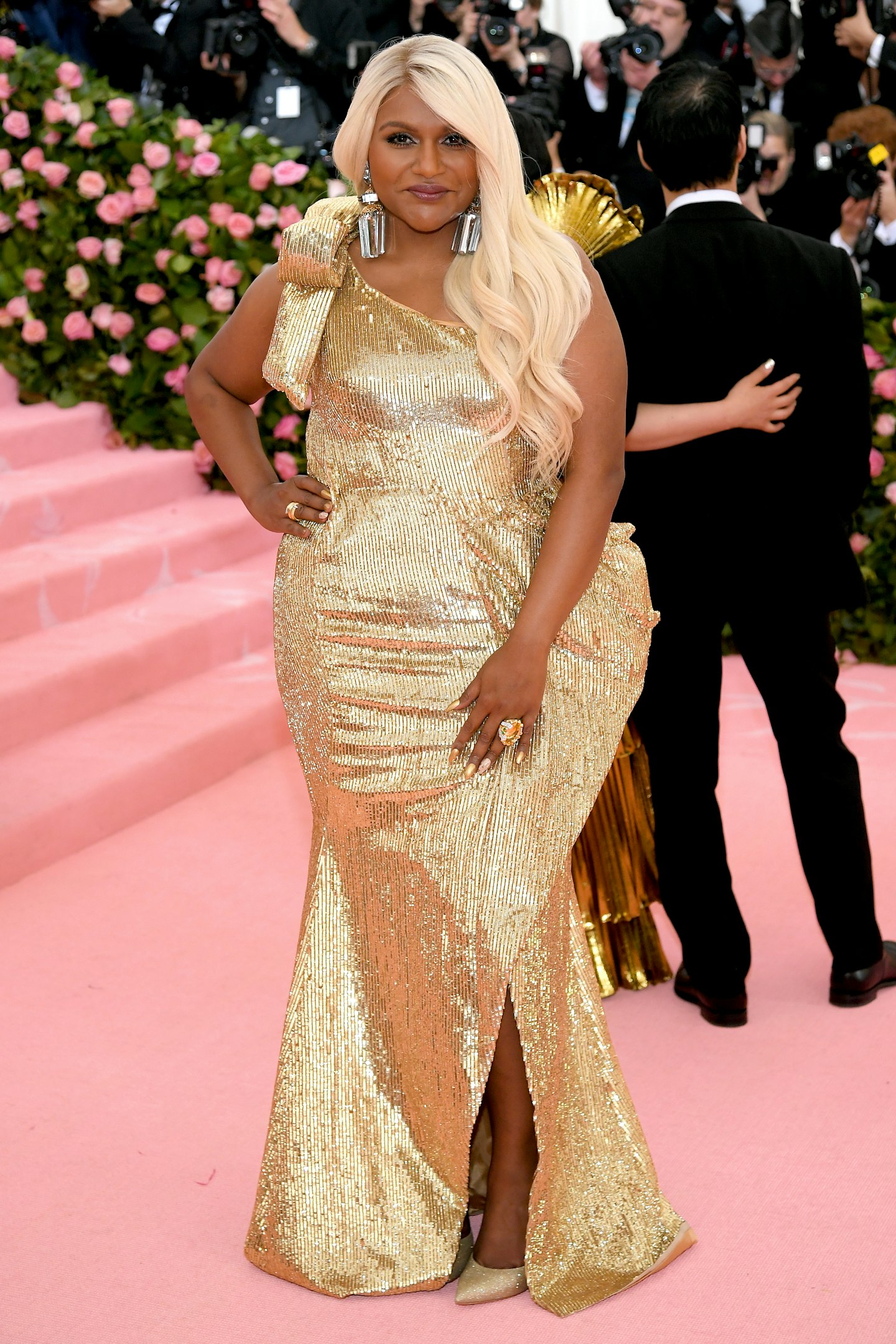 2 of 66
CREDIT: u00a9 Getty Images
Mindy Kaling wearing a gold Moschino dress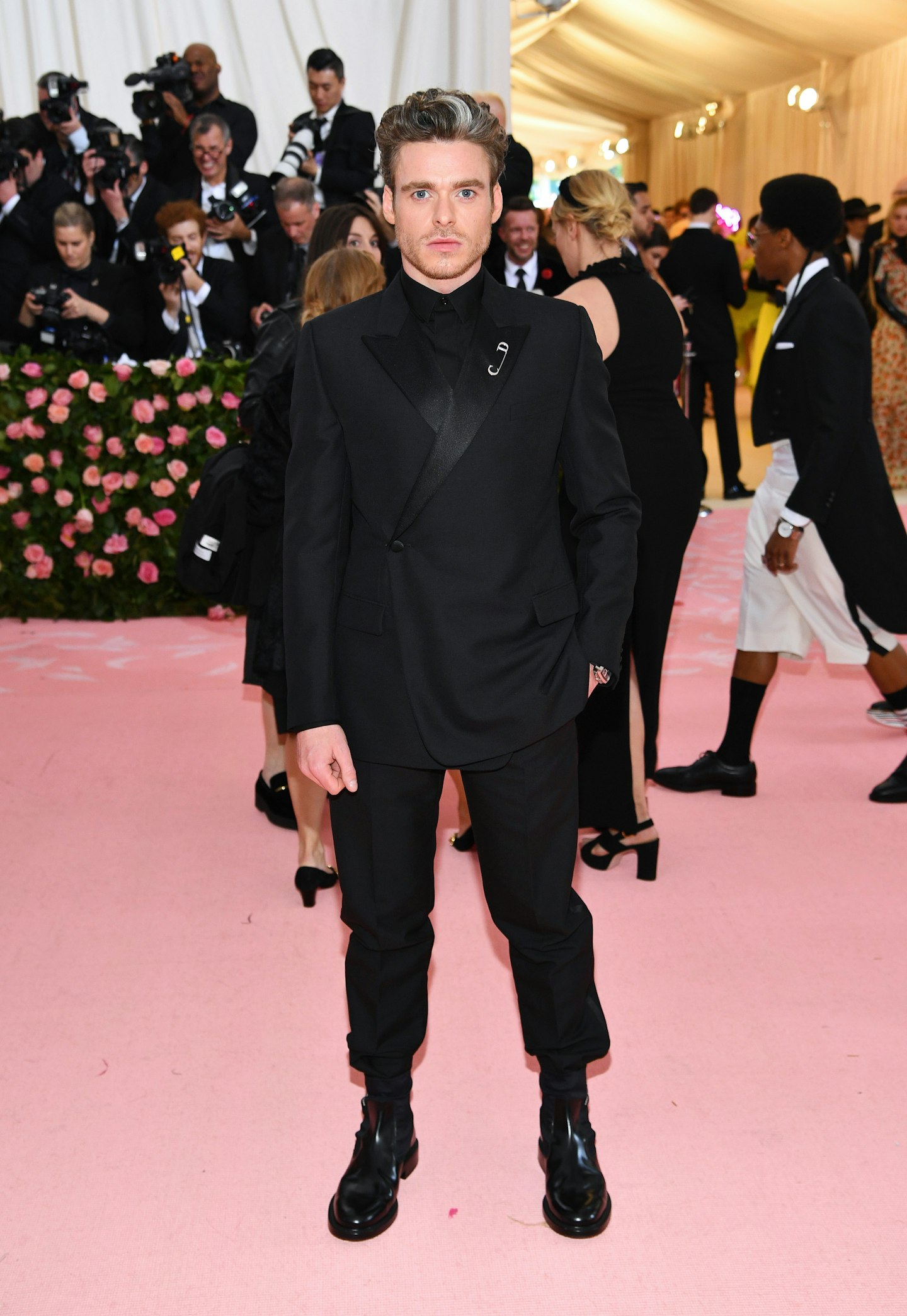 3 of 66
CREDIT: u00a9 Getty Images
Richard Madden in Dior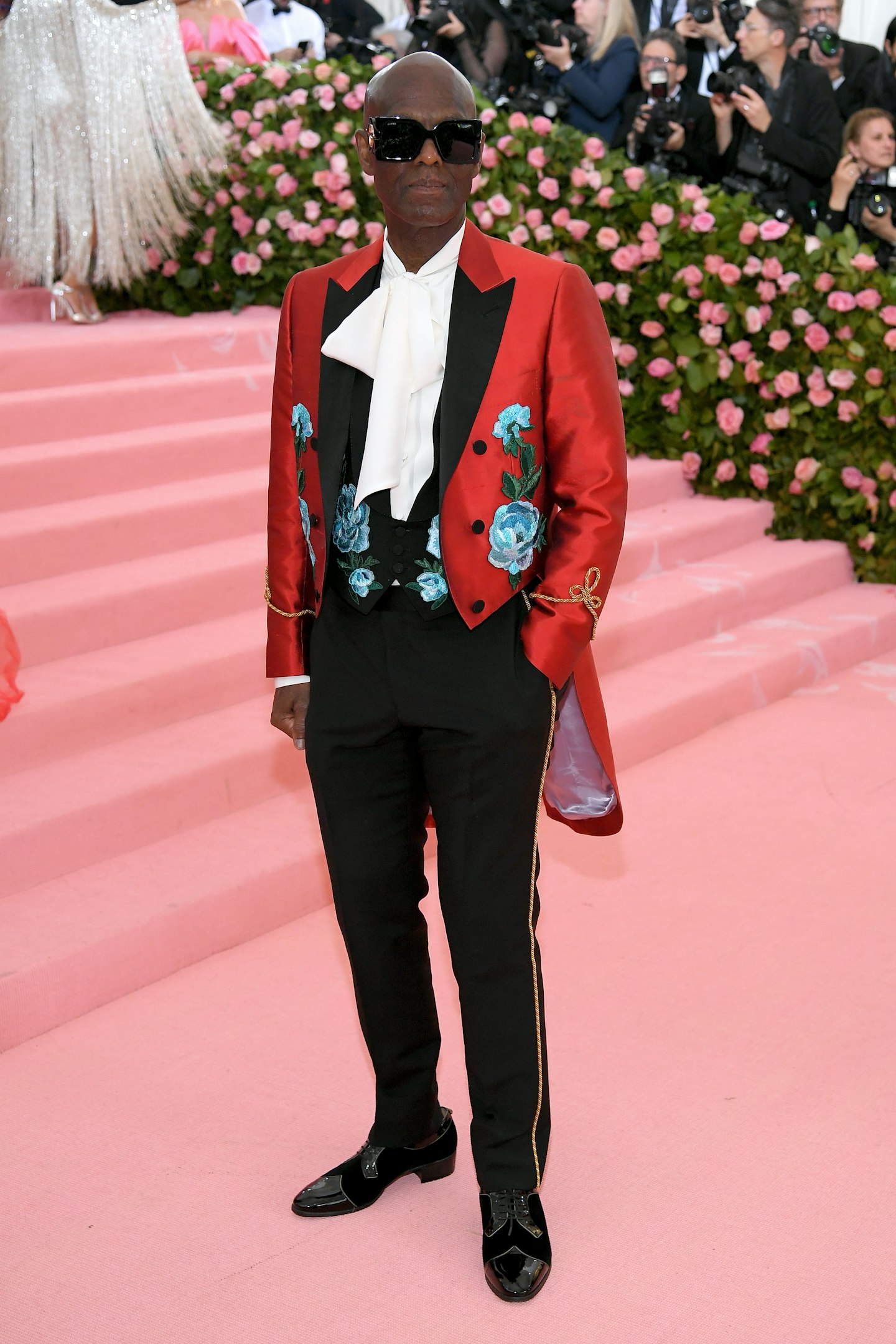 4 of 66
CREDIT: u00a9 Getty Images
Dapper Dan in Gucci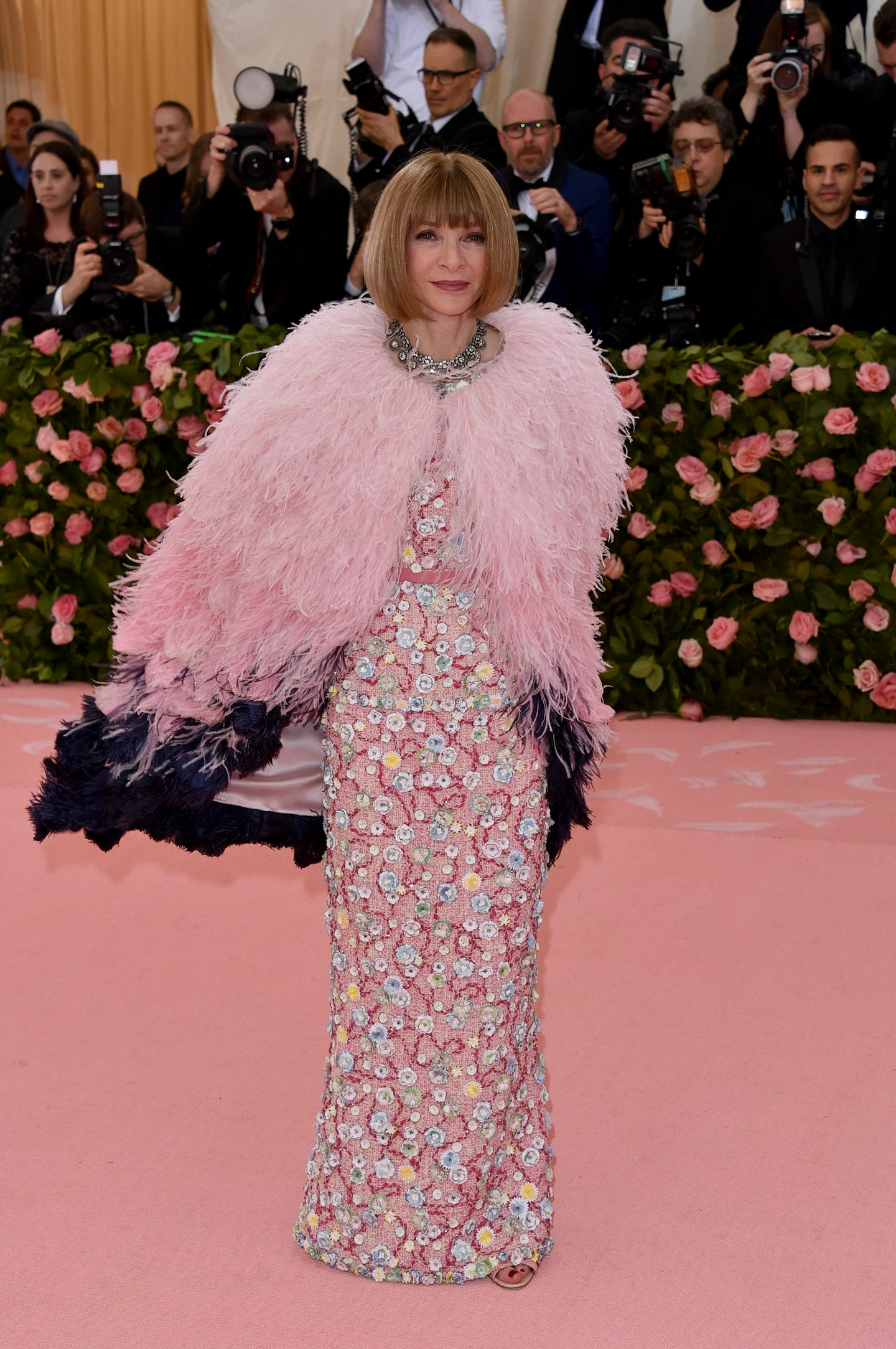 5 of 66
CREDIT: u00a9 Getty Images
Anna Wintour wearing Chanel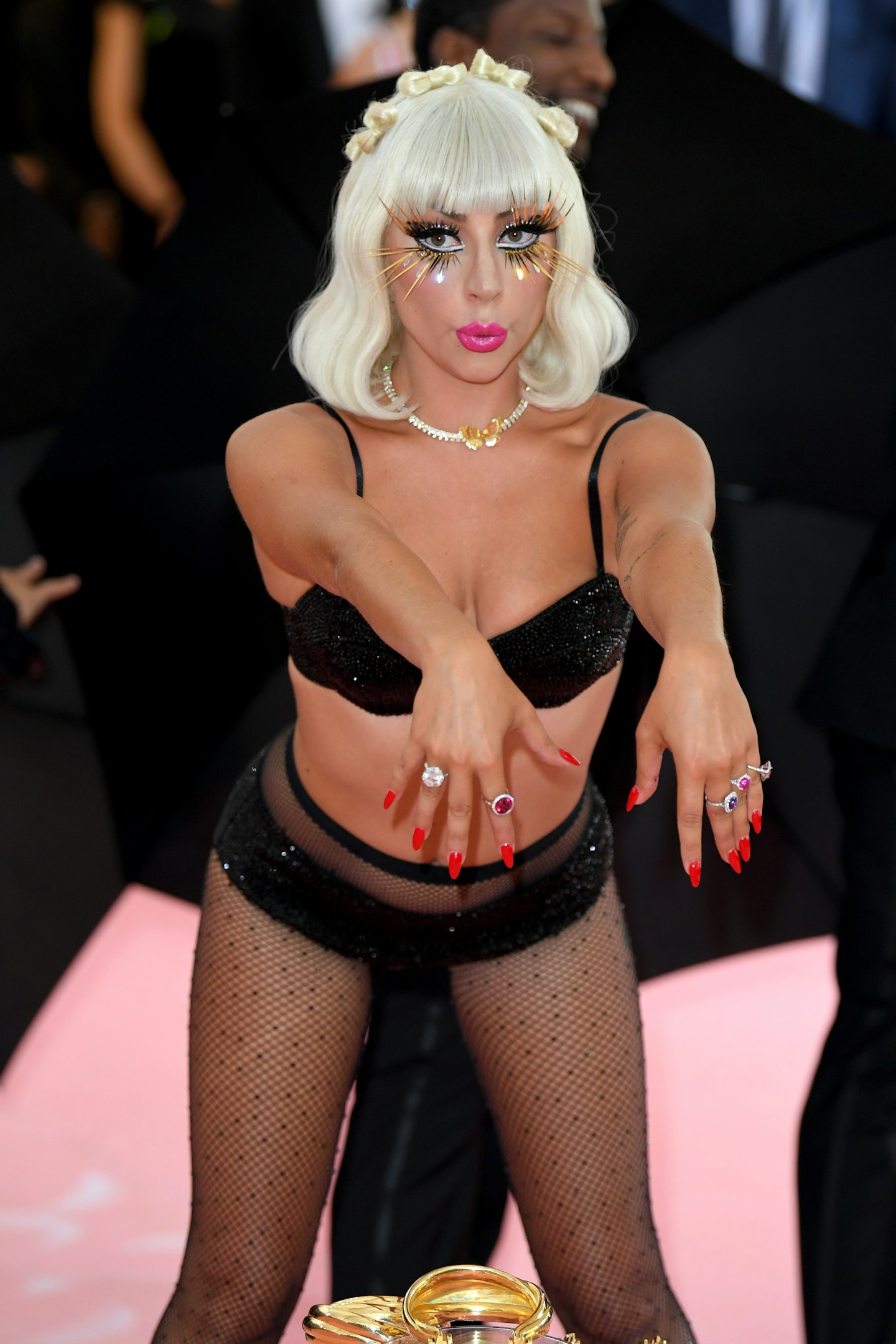 6 of 66
CREDIT: u00a9 Getty Images
Lady Gaga's final look on the pink carpet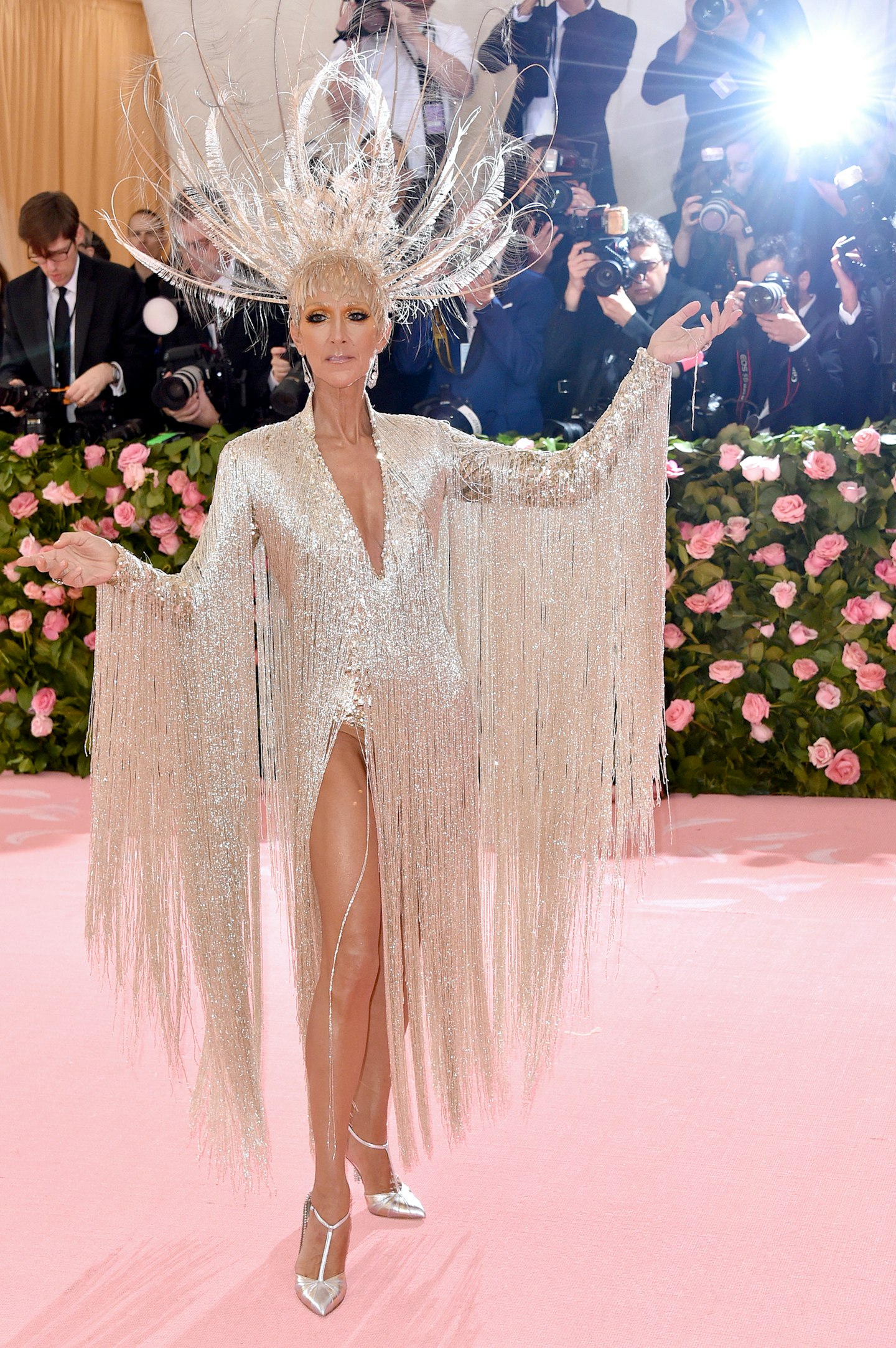 7 of 66
CREDIT: u00a9 Getty Images
Céline Dion wearing Oscar de la Renta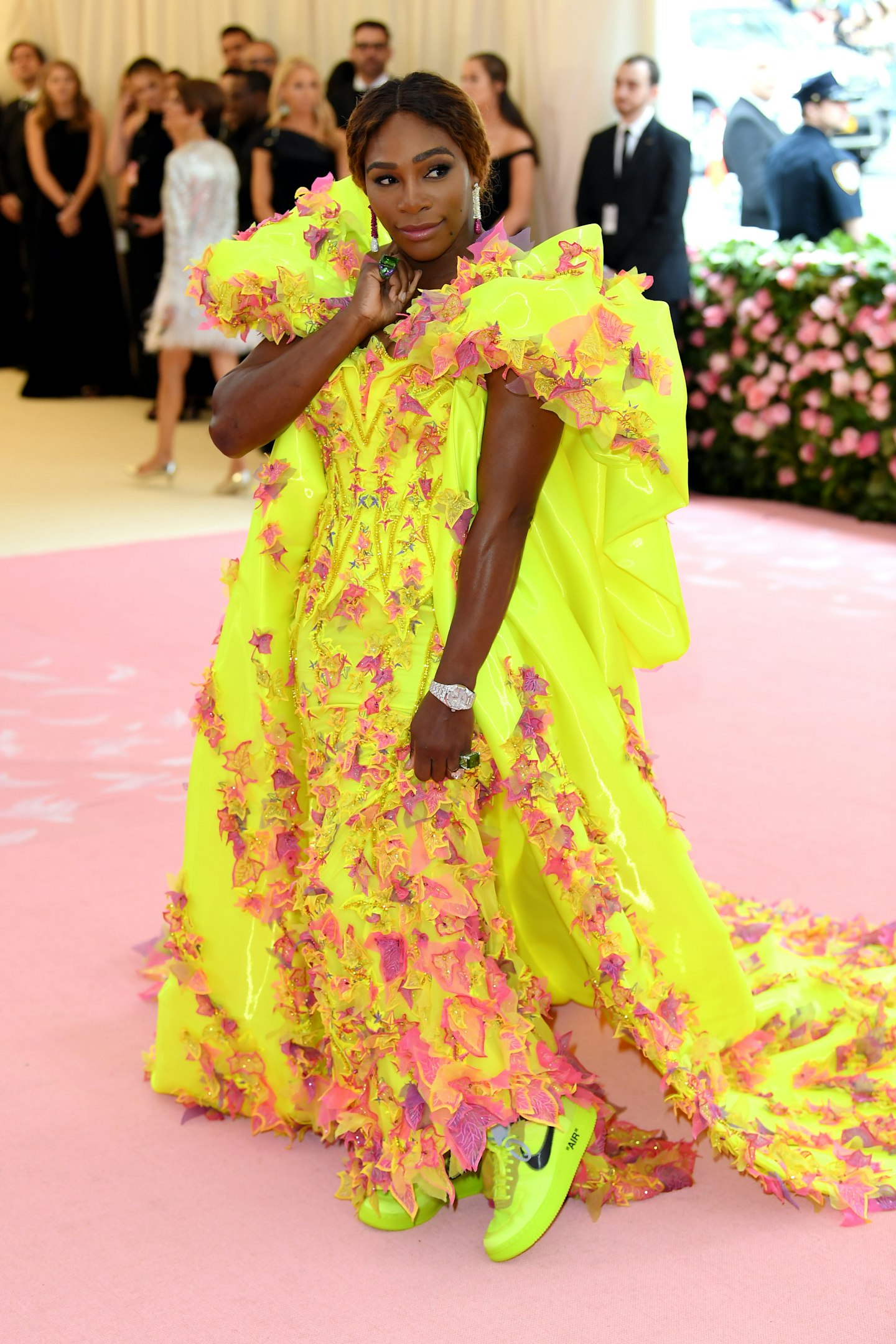 8 of 66
CREDIT: u00a9 Getty Images
Serena Williams wore Atelier Versace with Nike trainers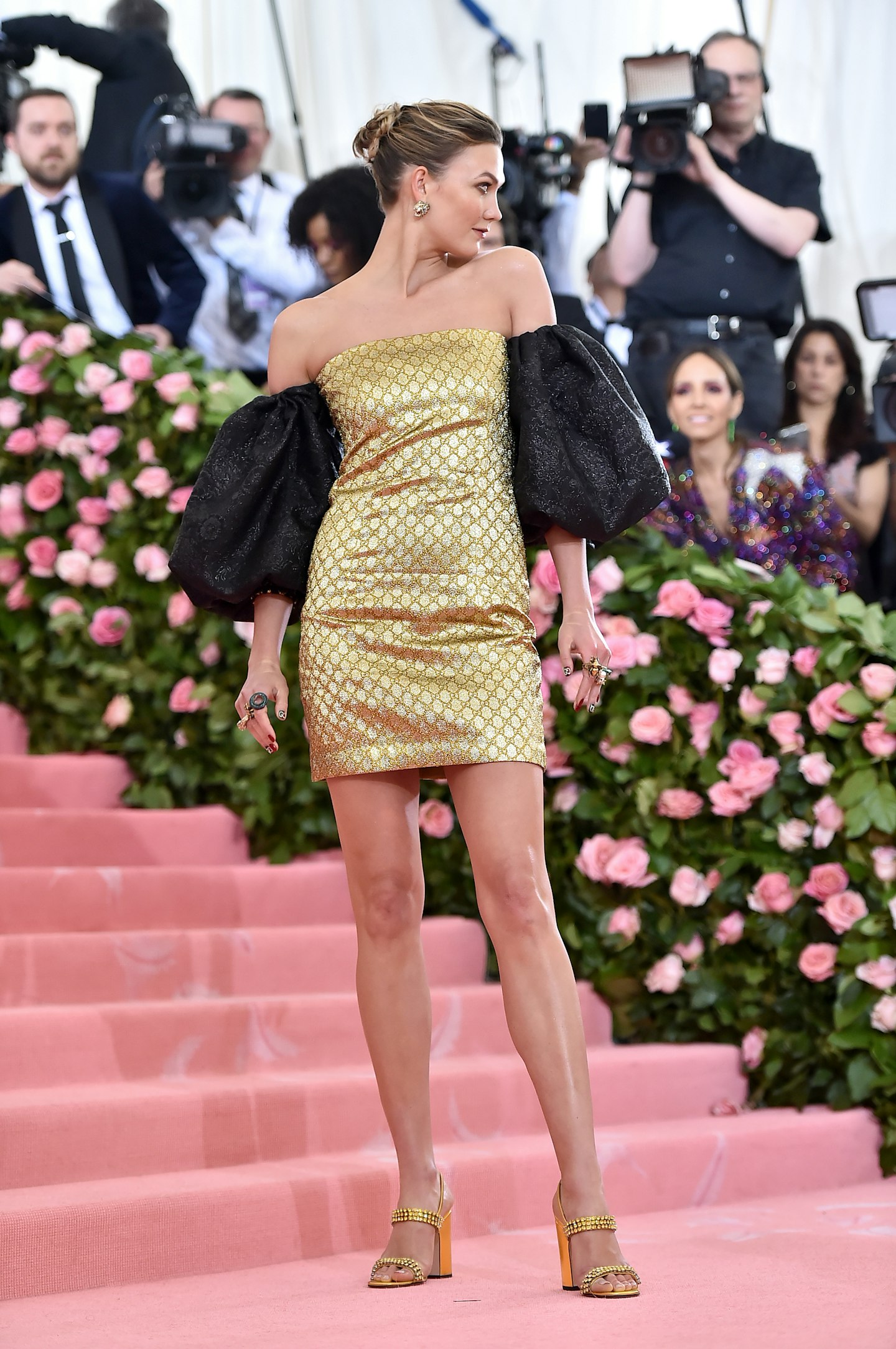 9 of 66
CREDIT: u00a9 Getty Images
Karlie Kloss in Dapper Dan x Gucci
10 of 66
CREDIT: u00a9 Getty Images
Regina Hall wore Dapper Dan x Gucci
11 of 66
CREDIT: u00a9 Getty Images
Taron Egerton on the pink carpet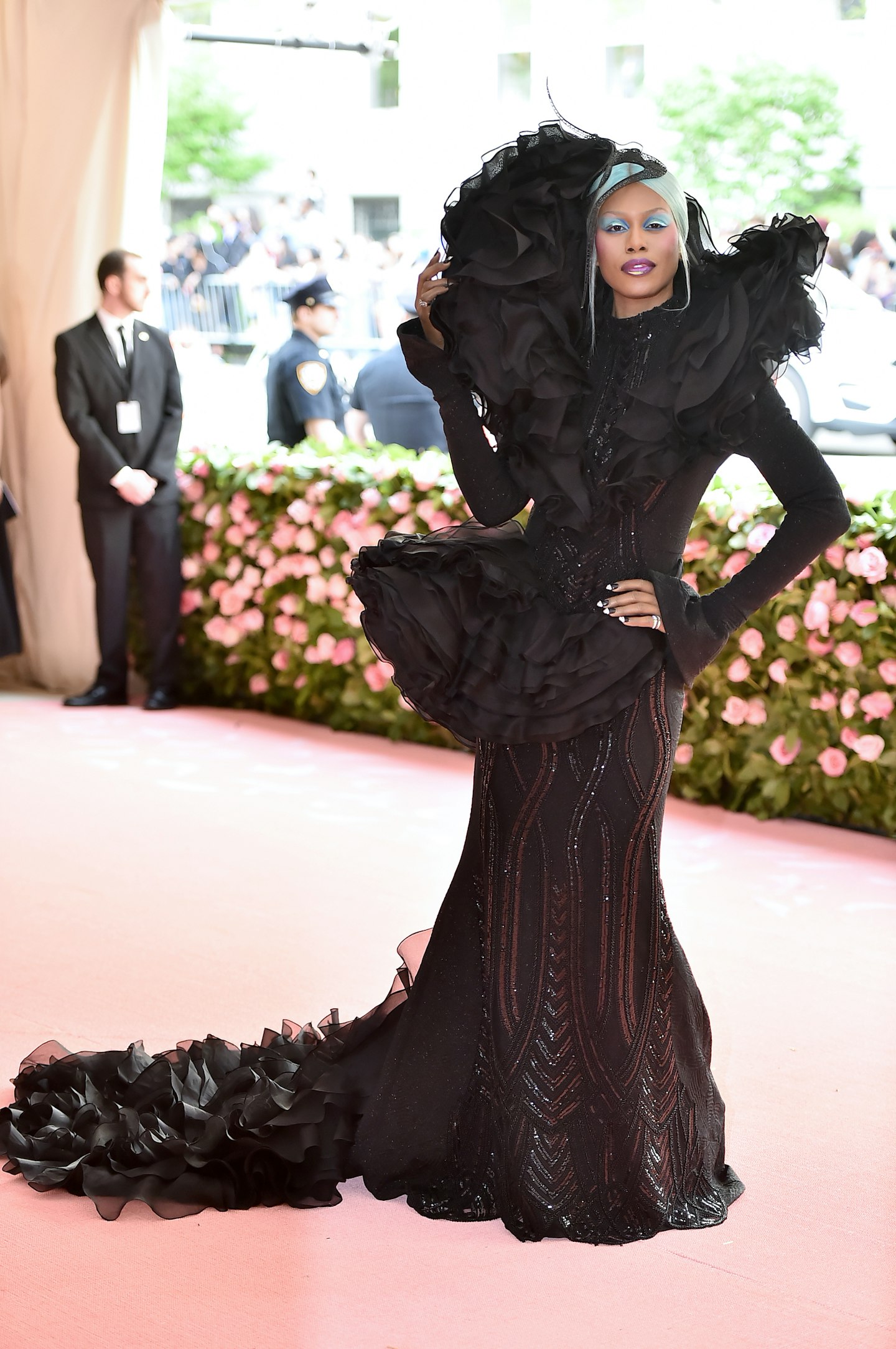 12 of 66
CREDIT: u00a9 Getty Images
Laverne Cox wore Christian Siriano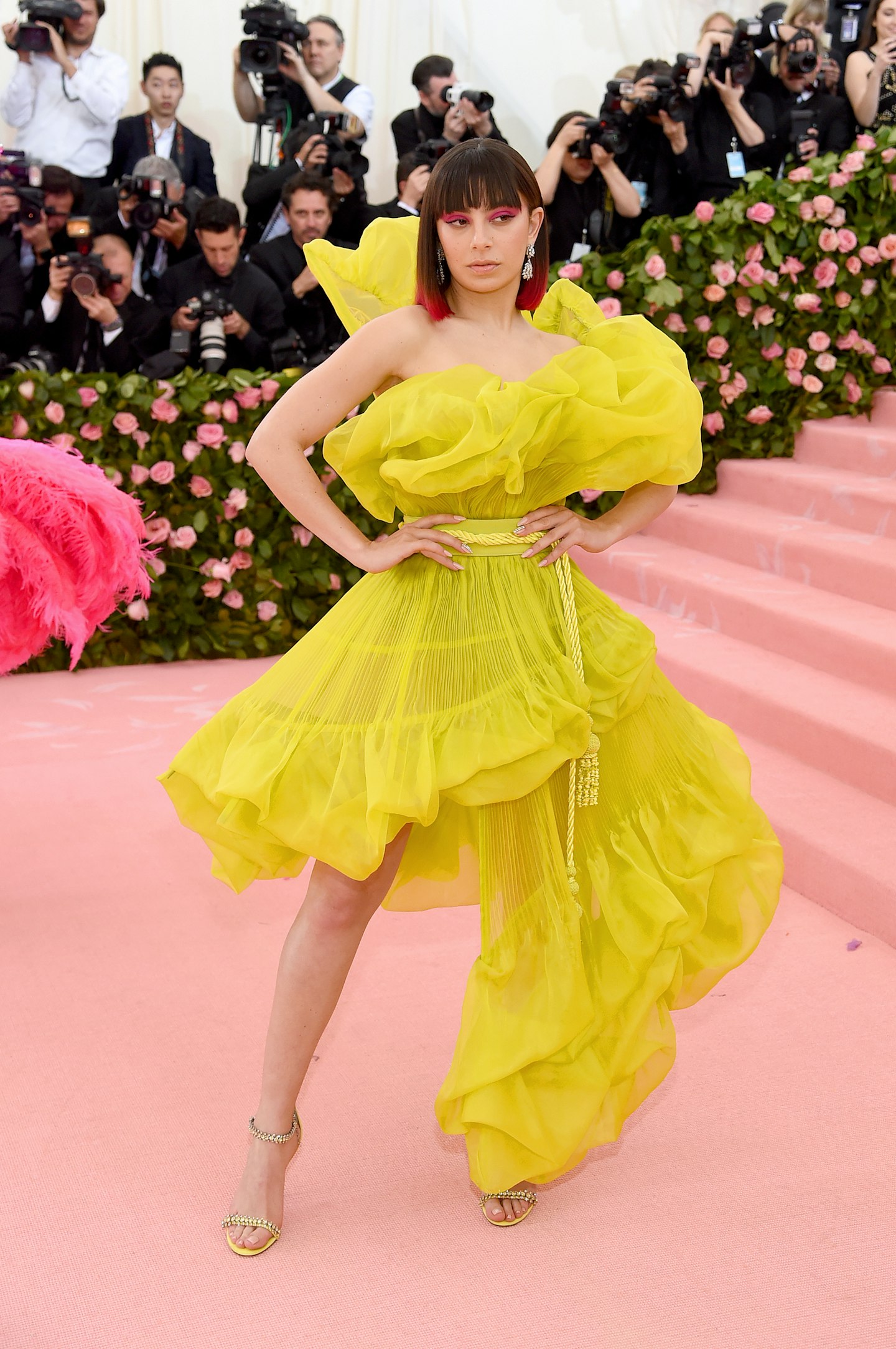 13 of 66
CREDIT: u00a9 Getty Images
Charli XCX made her Met Gala debut in neon yellow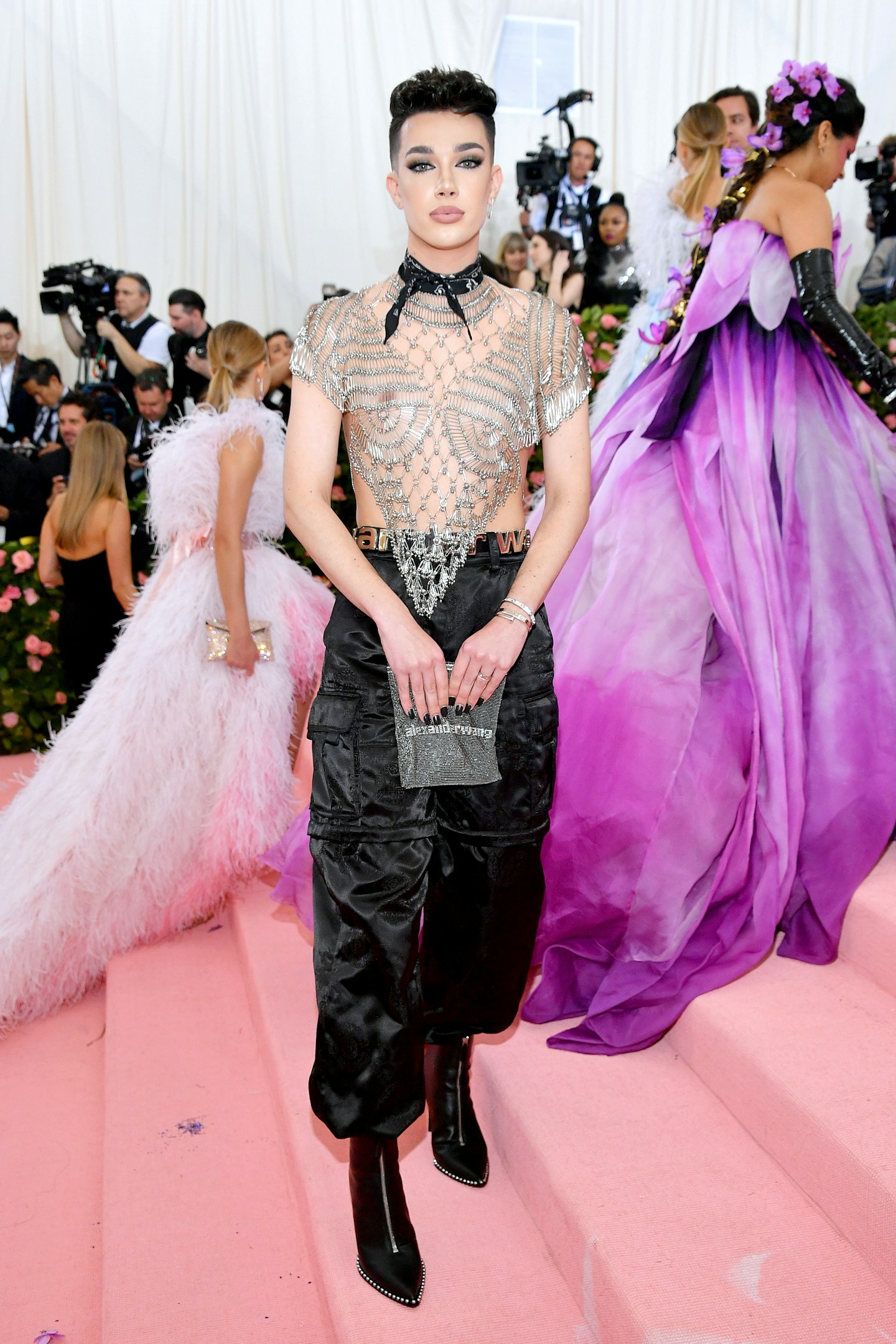 14 of 66
CREDIT: u00a9 Getty Images
James Charles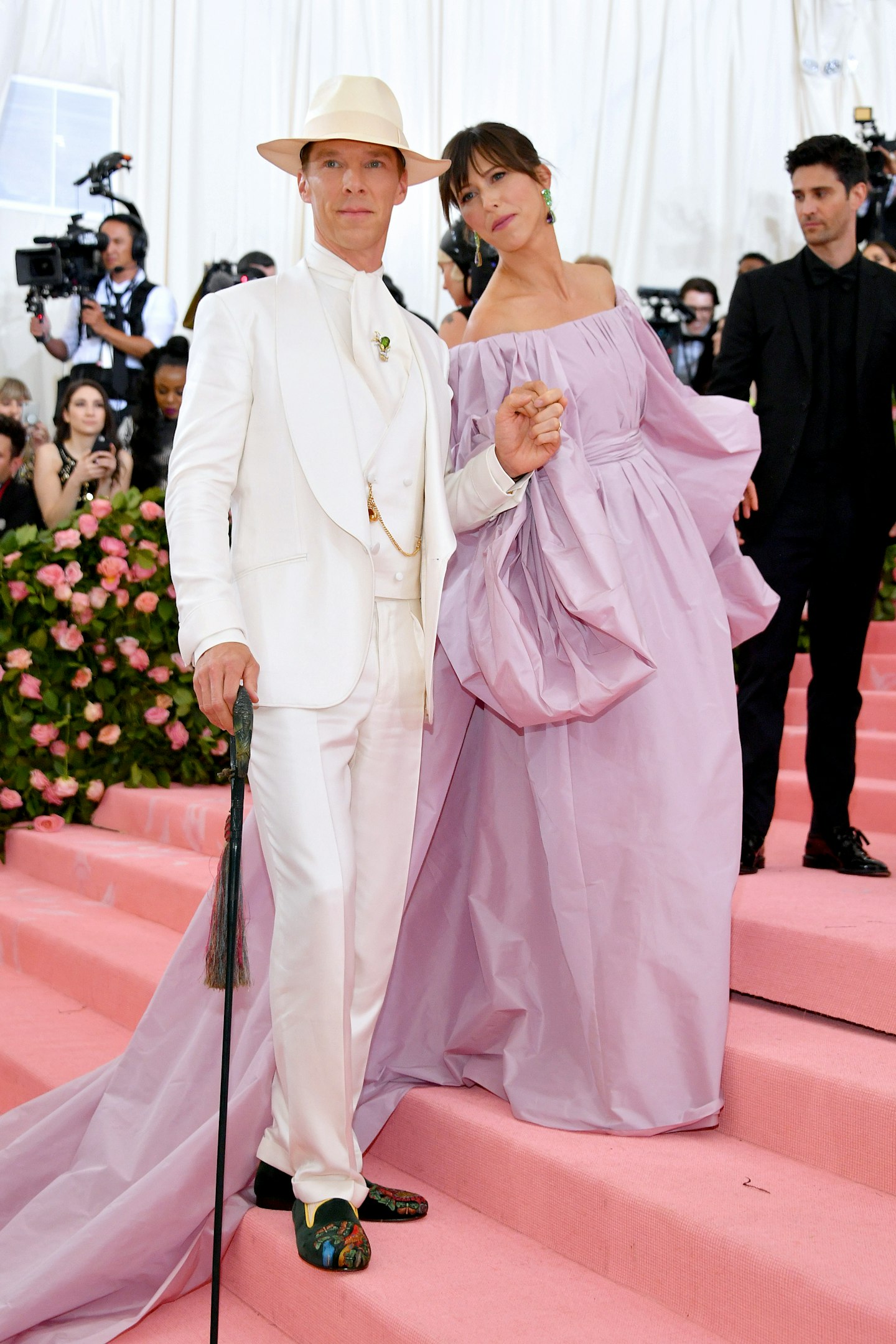 15 of 66
CREDIT: u00a9 Getty Images
Benedict Cumberbatch and his wife, Sophie Hunter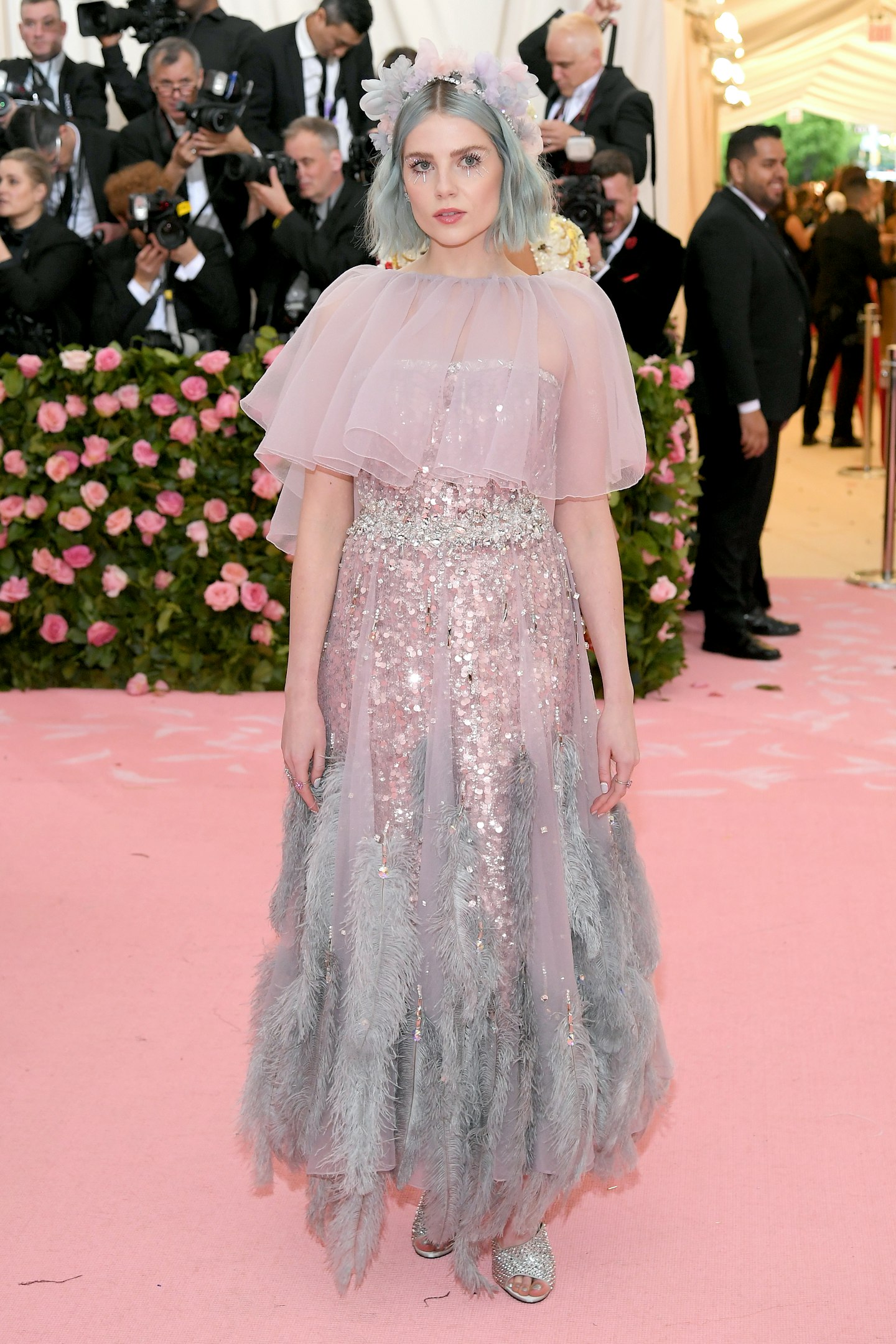 16 of 66
CREDIT: u00a9 Getty Images
Lucy Boynton wore custom Prada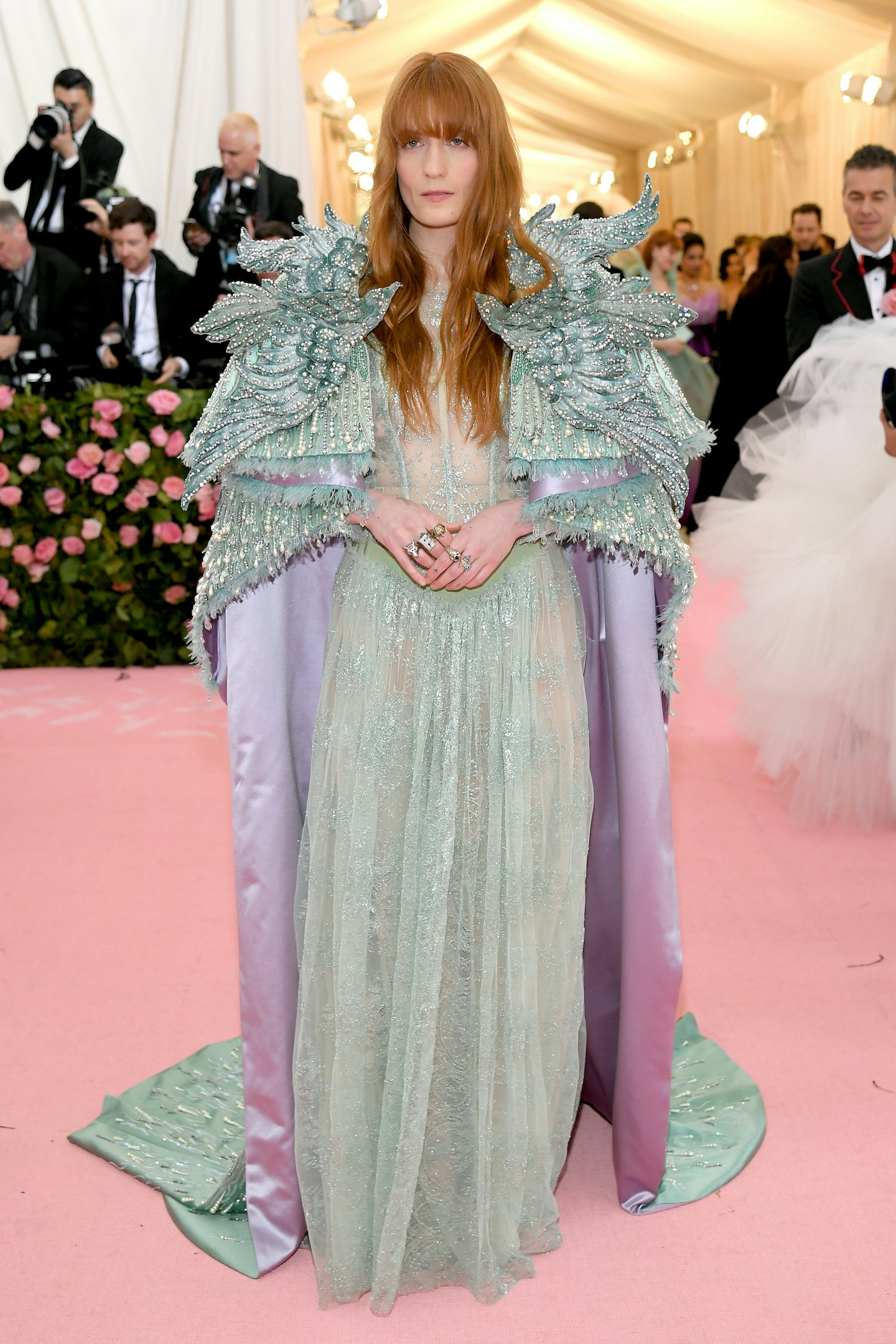 17 of 66
CREDIT: u00a9 Getty Images
Florence Welch wore Gucci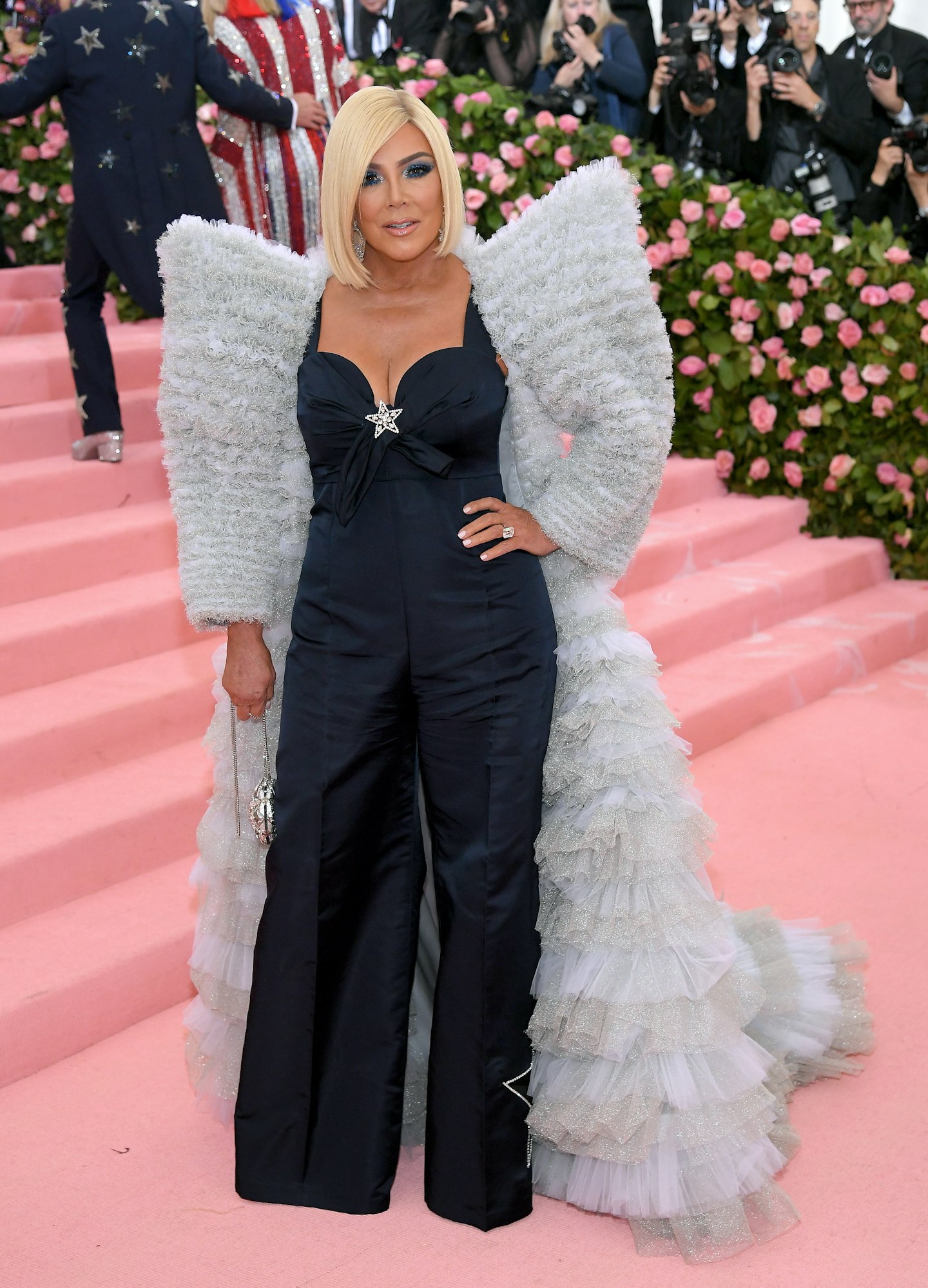 18 of 66
CREDIT: u00a9 Getty Images
Kris Jenner in a Tommy Hilfiger coat and blonde wig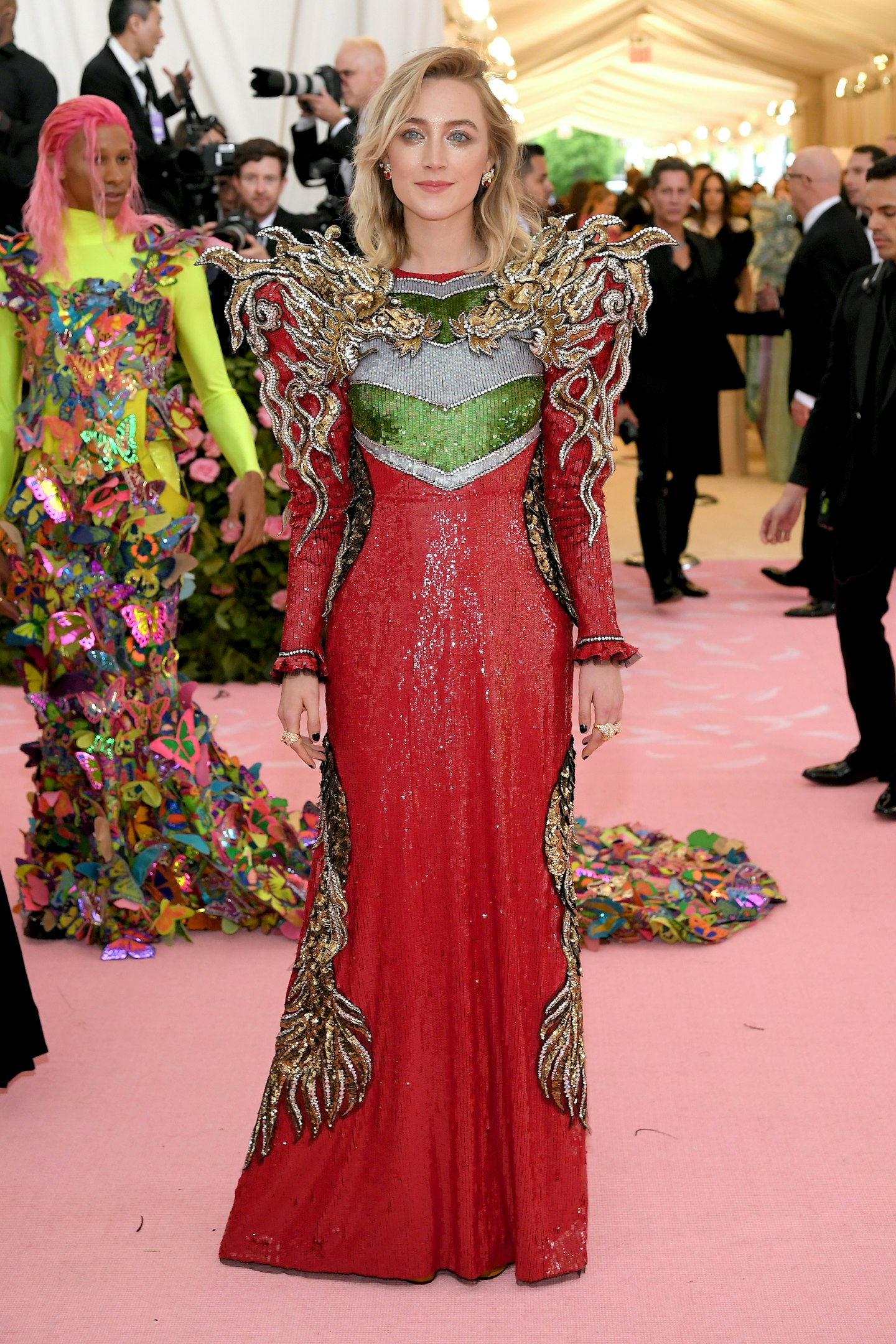 19 of 66
CREDIT: u00a9 Getty Images
Saoirse Ronan wore a Gucci gown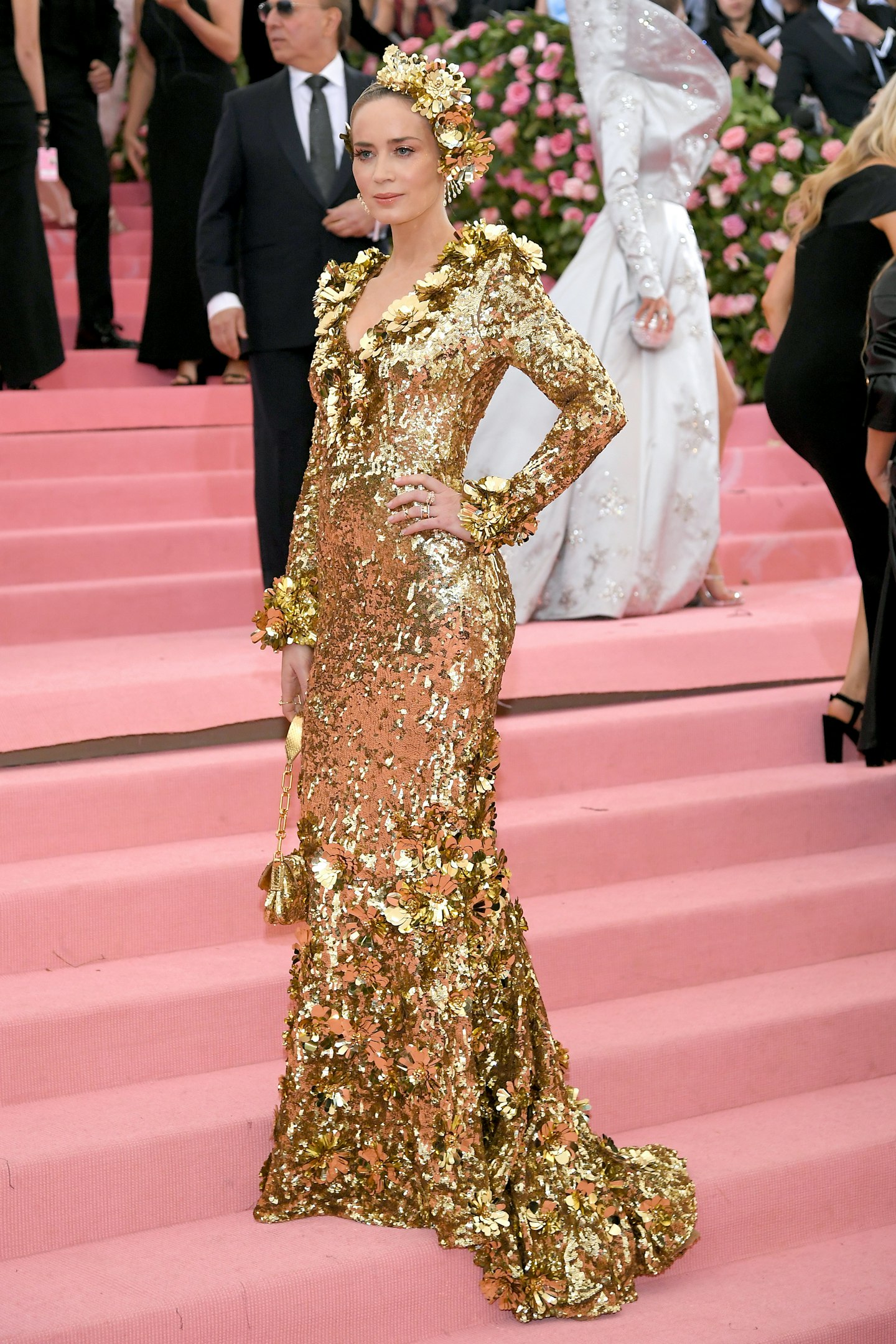 20 of 66
CREDIT: u00a9 Getty Images
Emily Blunt wore a gold Michael Kors dress with matching headpiece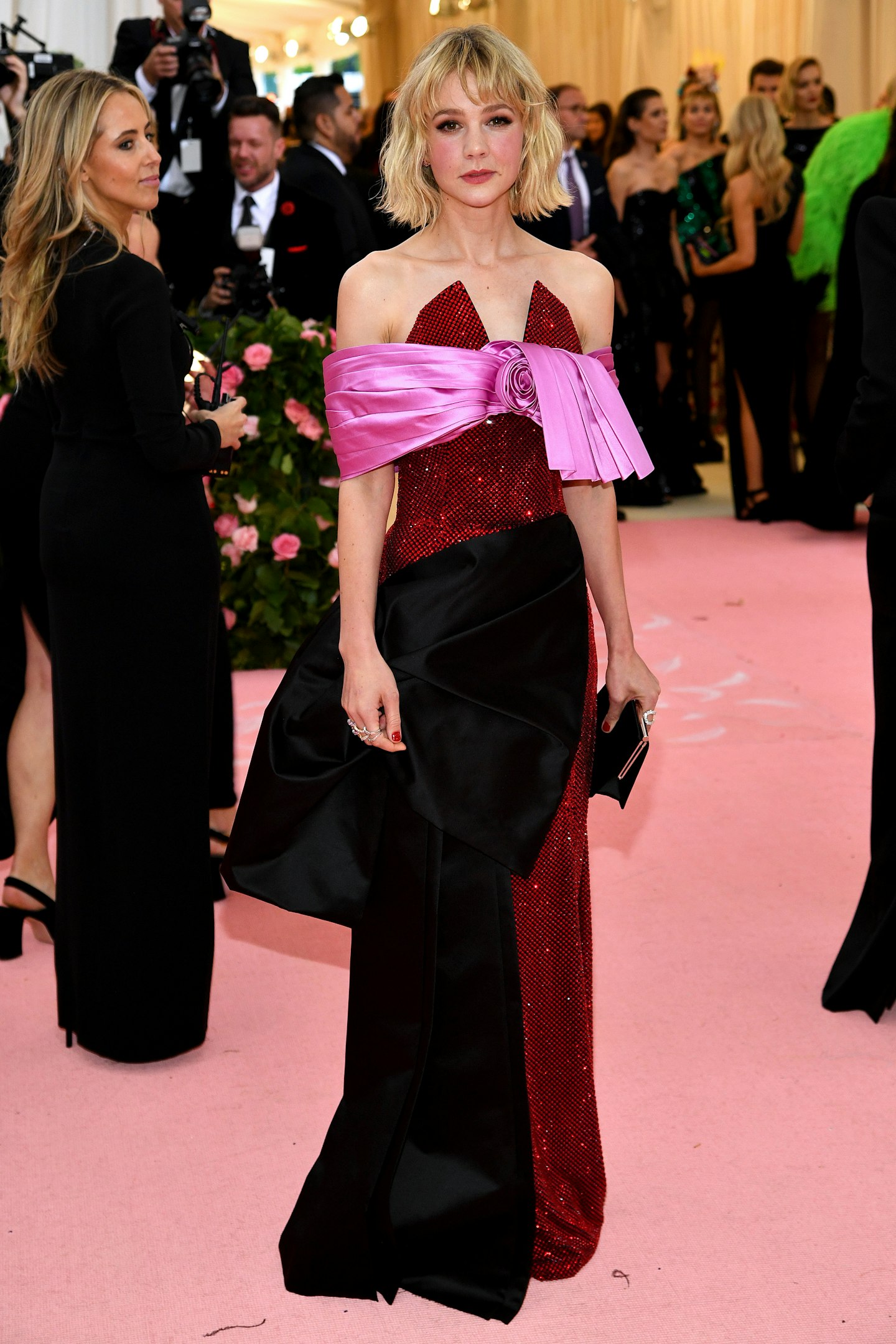 21 of 66
CREDIT: u00a9 Getty Images
Carey Mulligan in Prada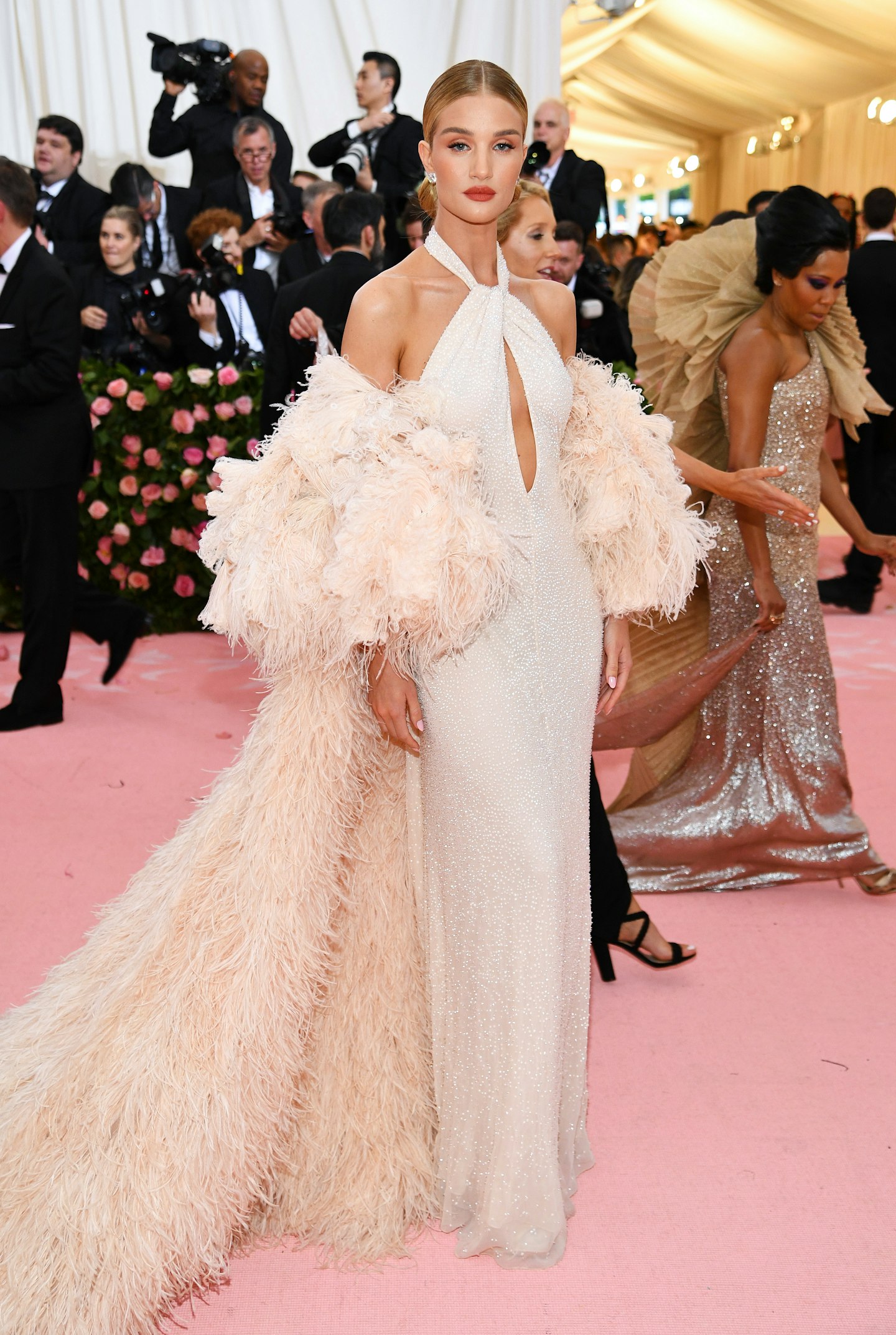 22 of 66
CREDIT: u00a9 Getty Images
Rosie Huntington-Whiteley in Oscar de la Renta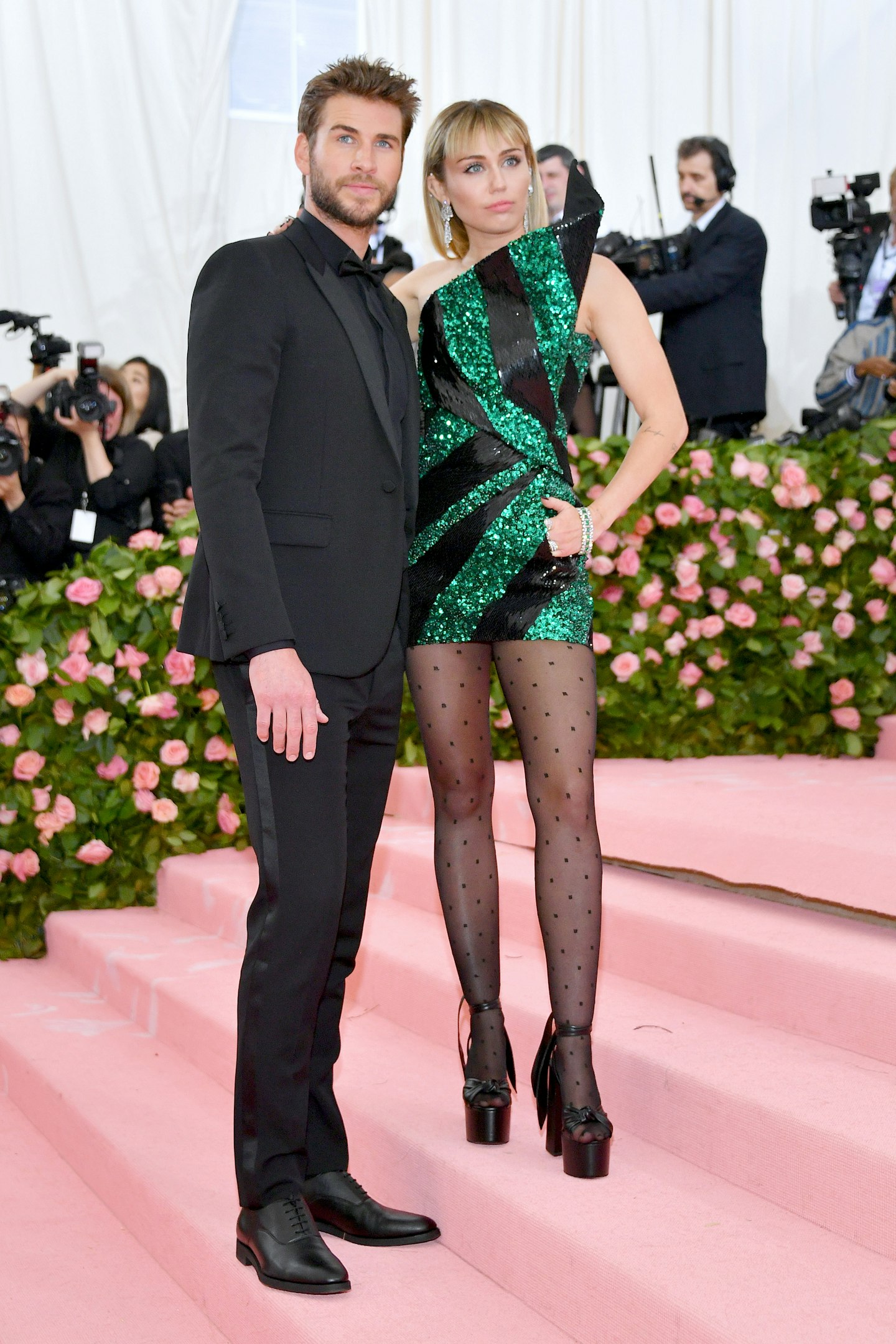 23 of 66
CREDIT: u00a9 Getty Images
Liam Hemsworth and Miley Cyrus in Saint Laurent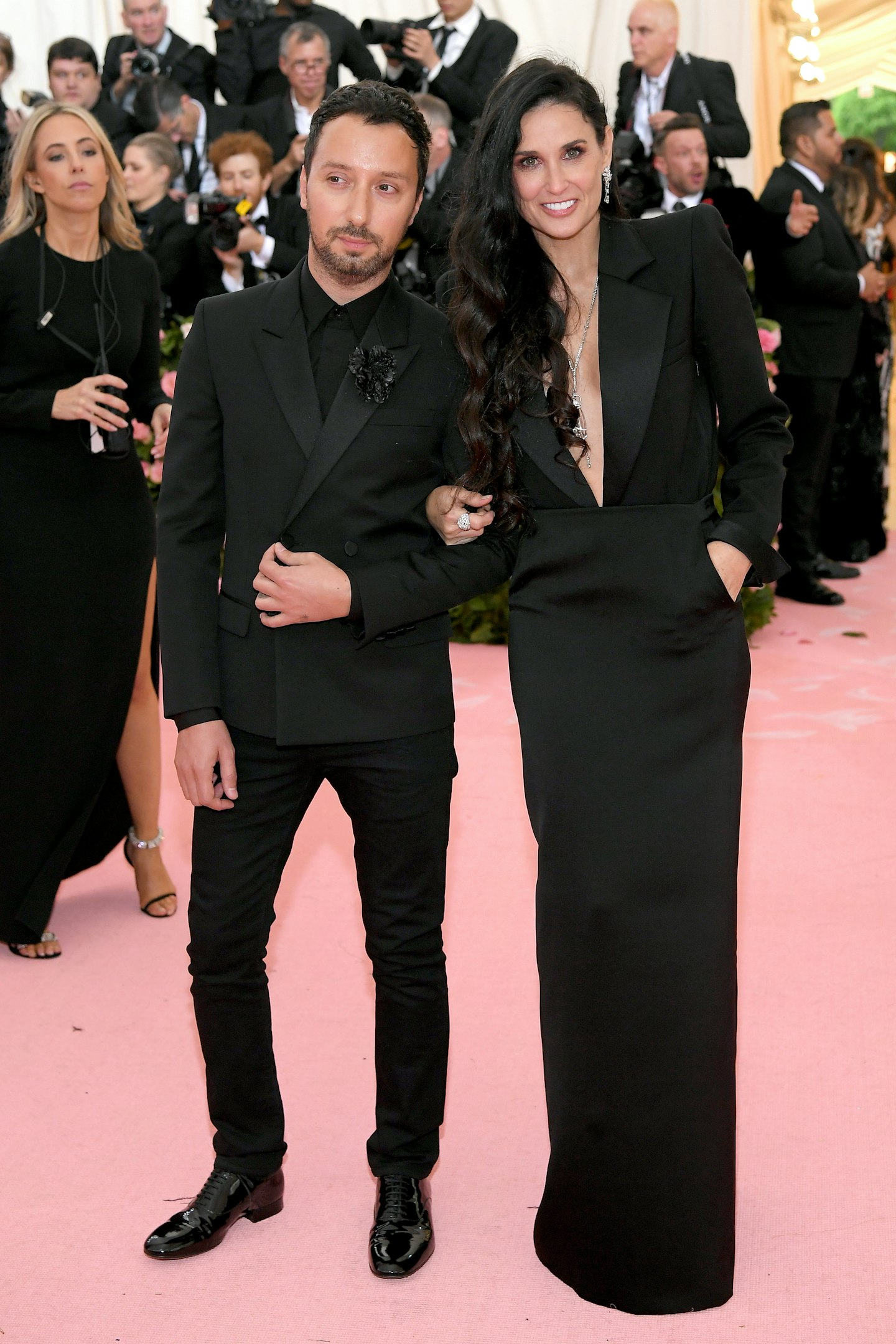 24 of 66
CREDIT: u00a9 Getty Images
Demi Moore wore Saint Laurent and was accompanied by the brand's creative director, Anthony Vaccarello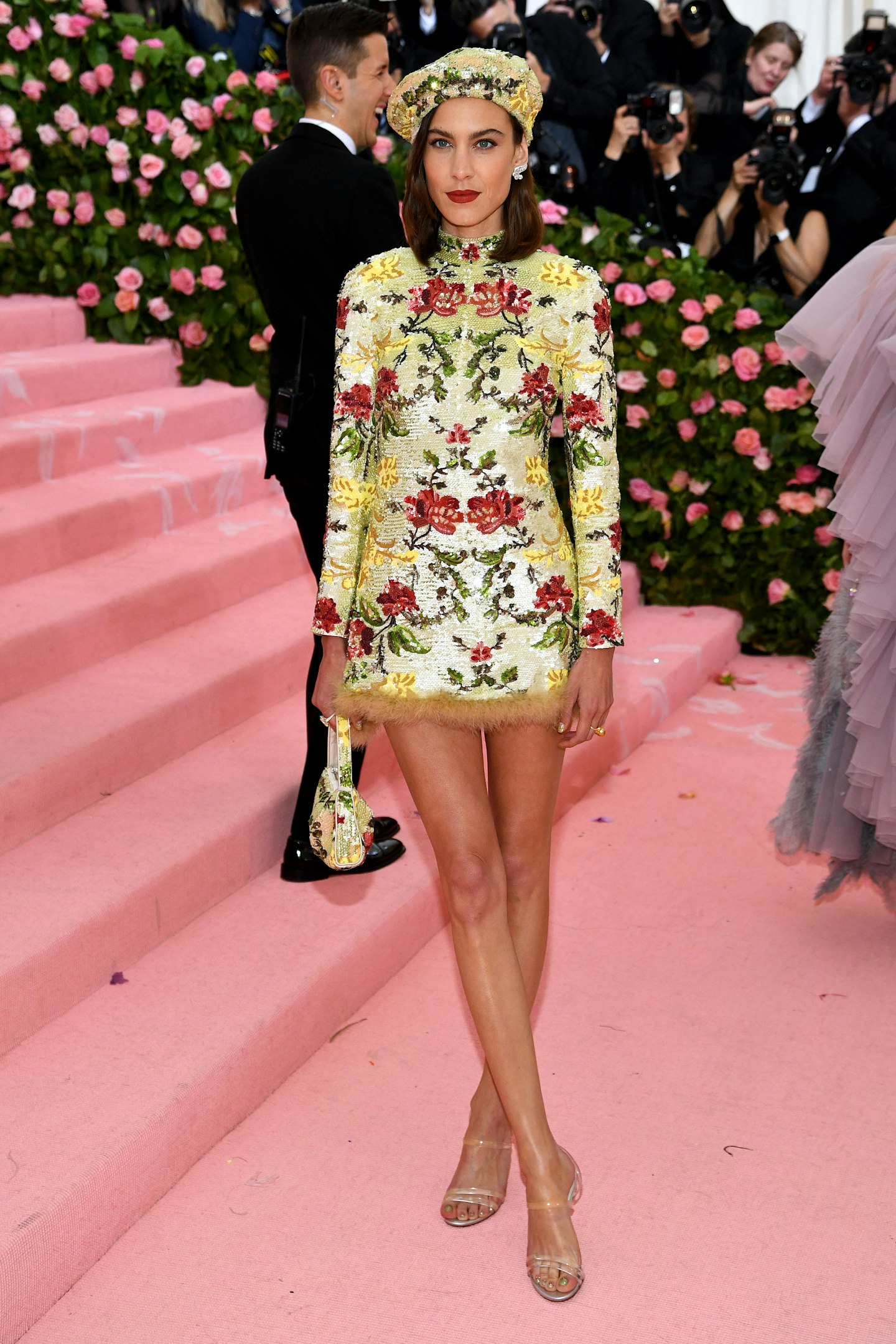 25 of 66
CREDIT: u00a9 Getty Images
Alexa Chung wore her own brand to the Met Gala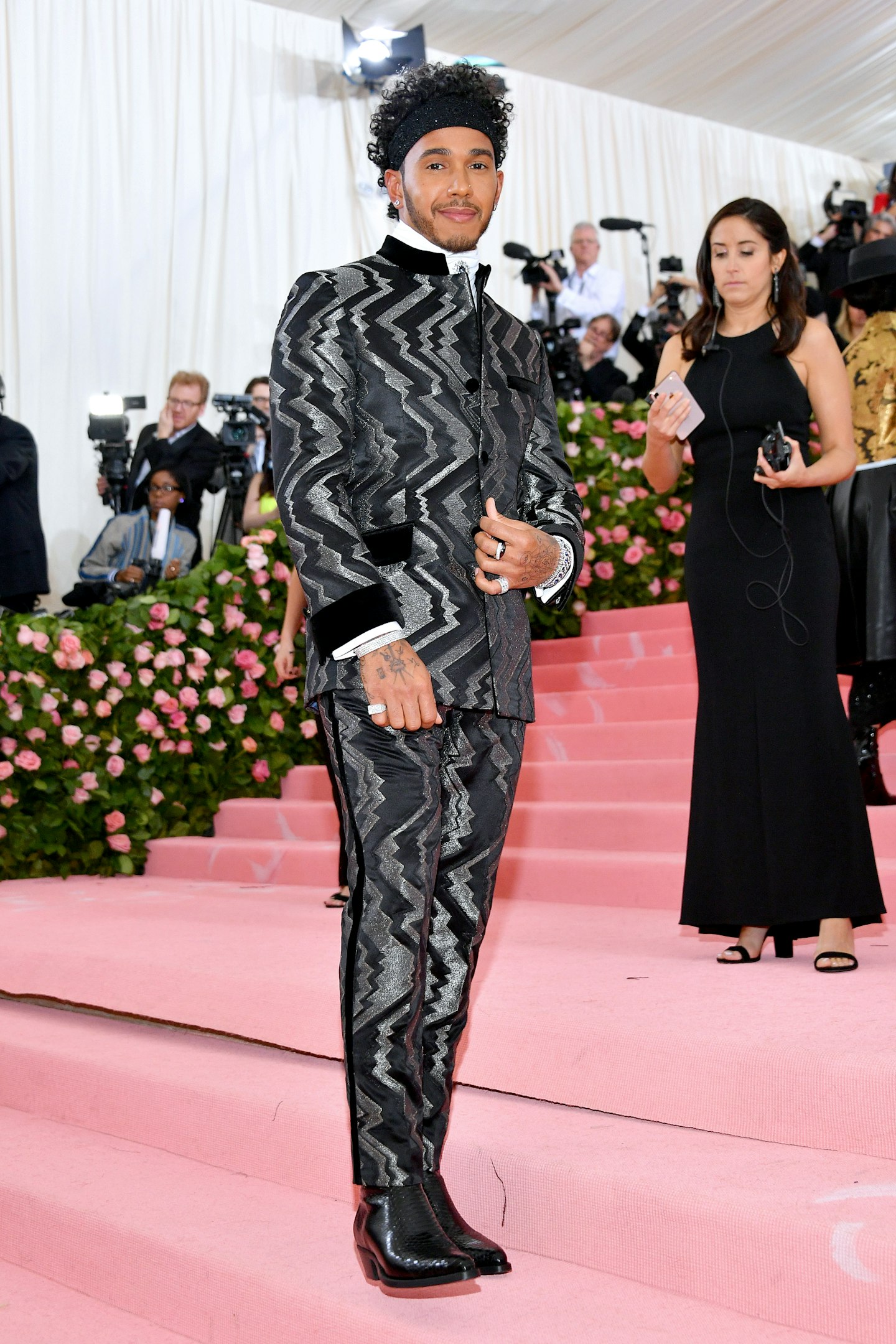 26 of 66
CREDIT: u00a9 Getty Images
Lewis Hamilton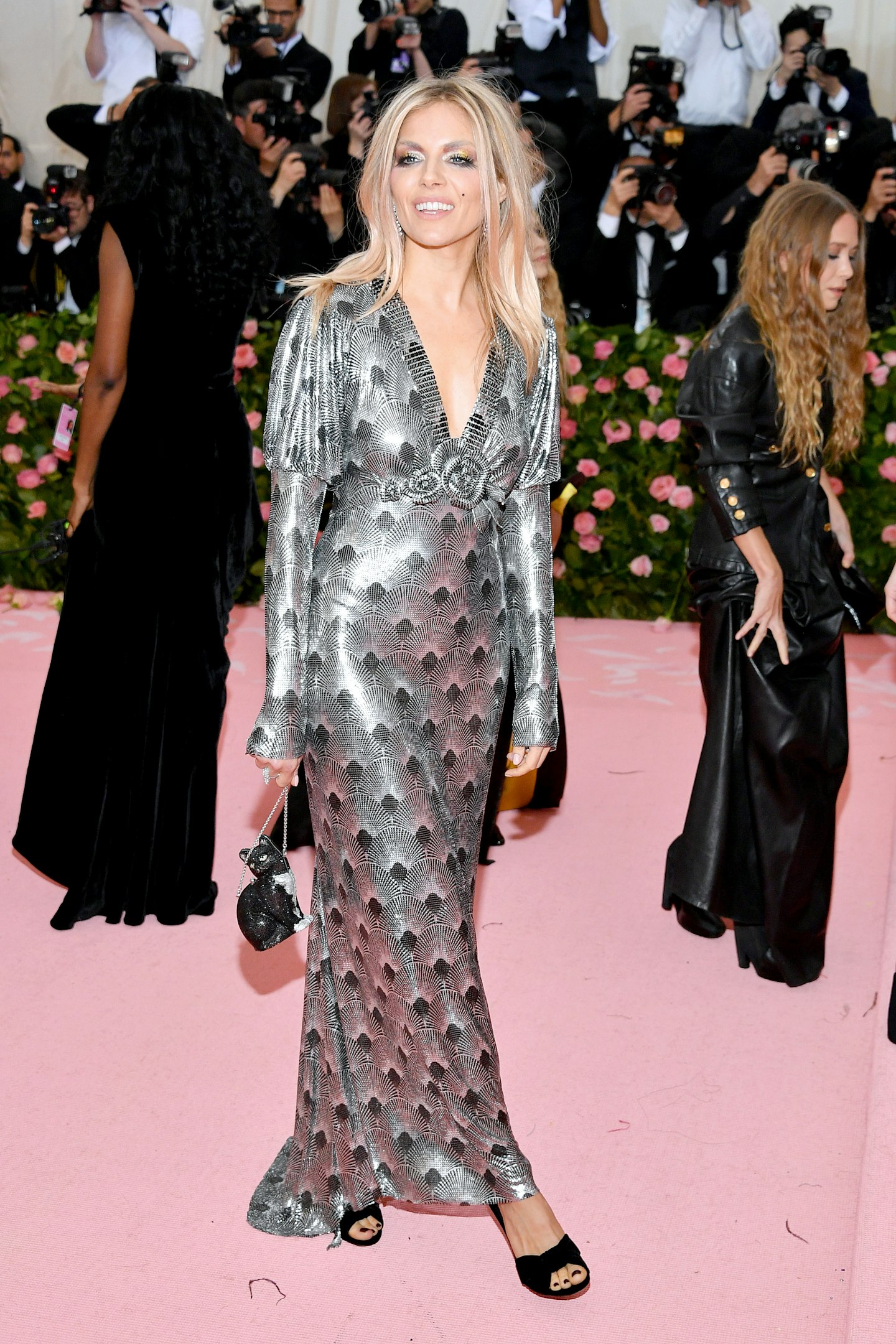 27 of 66
CREDIT: u00a9 Getty Images
Sienna Miller in Paco Rabanne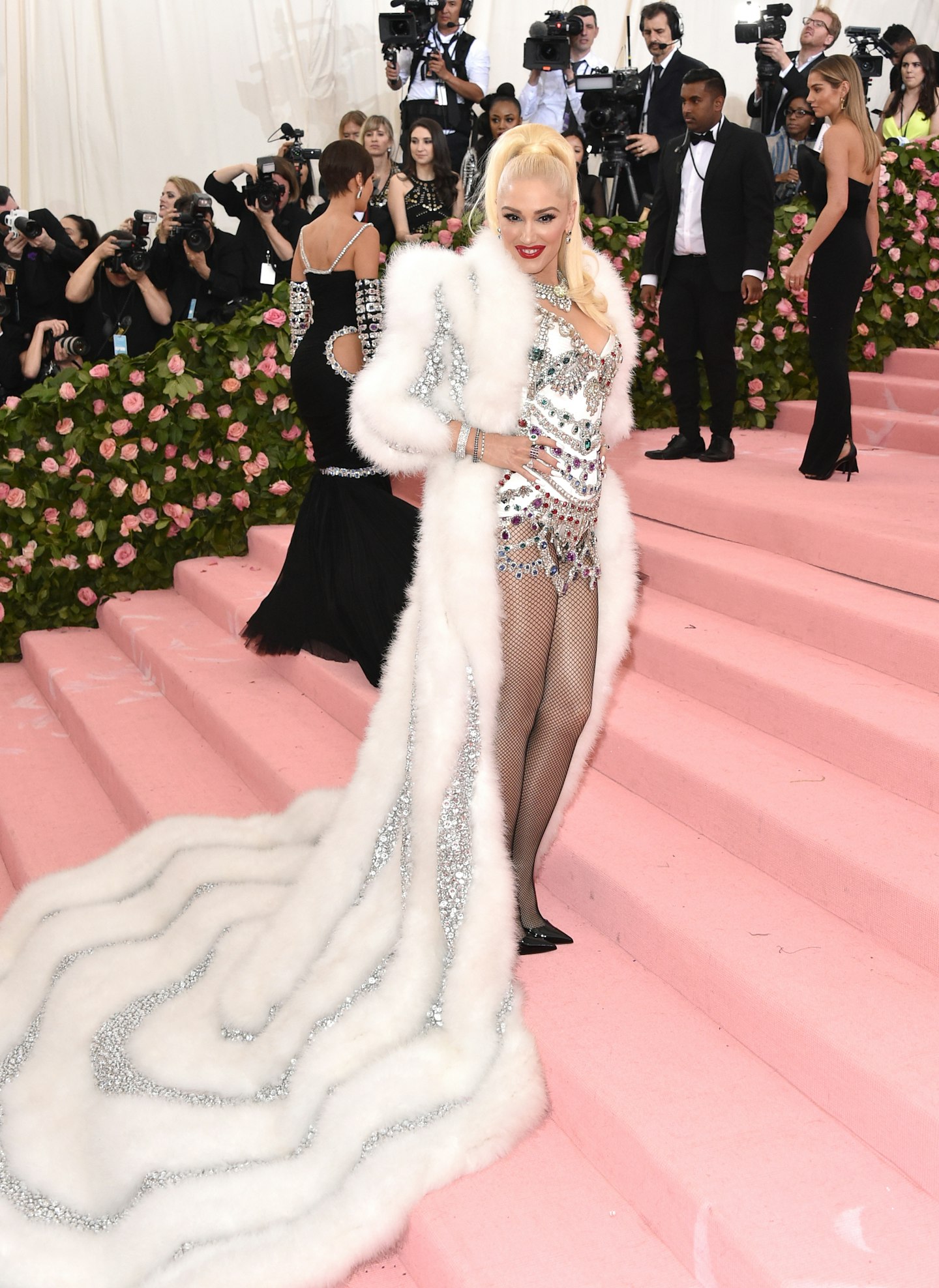 28 of 66
CREDIT: u00a9 Getty Images
Gwen Stefani wore Moschino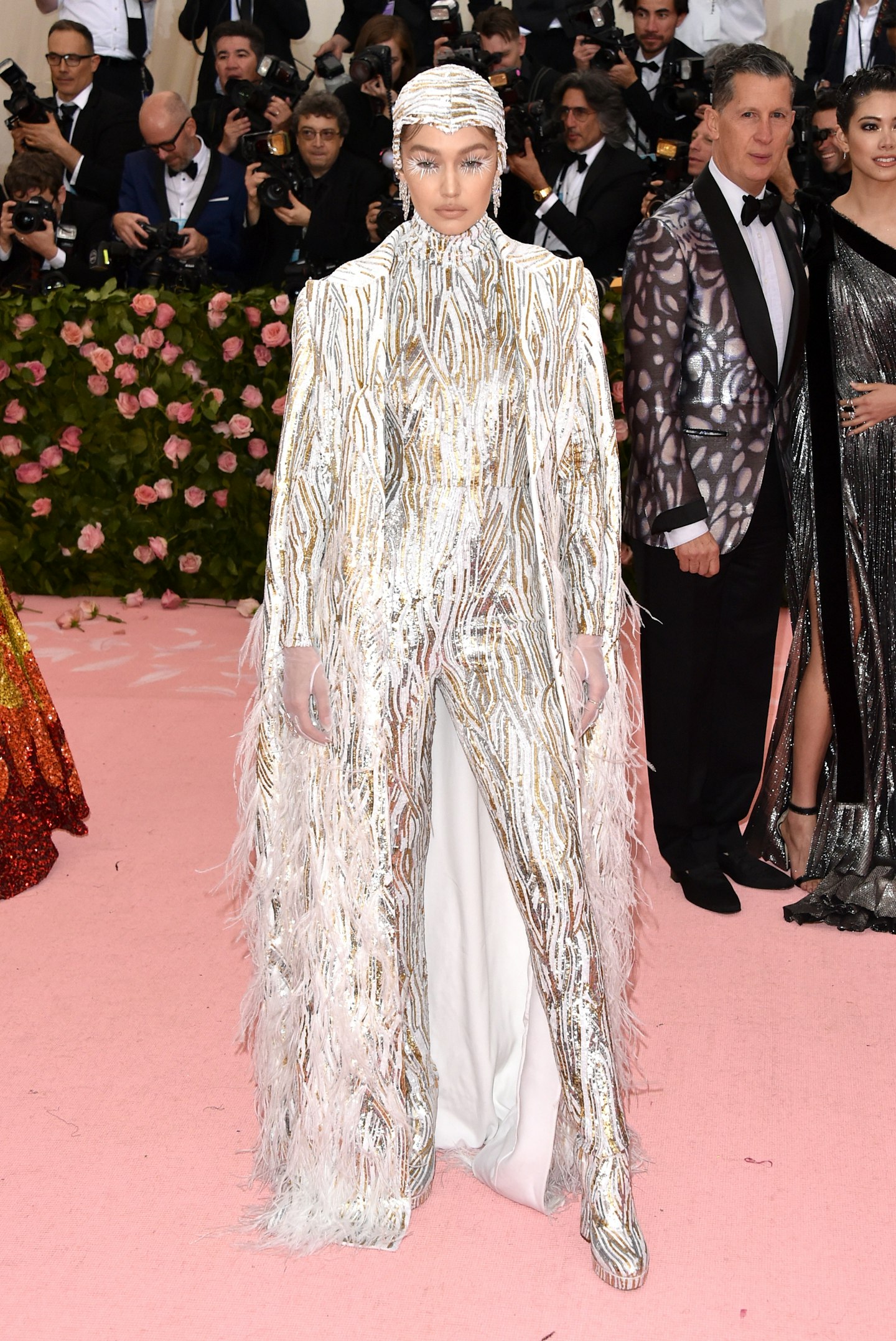 29 of 66
CREDIT: u00a9 Getty Images
Gigi Hadid in a silver Michael Kors ensemble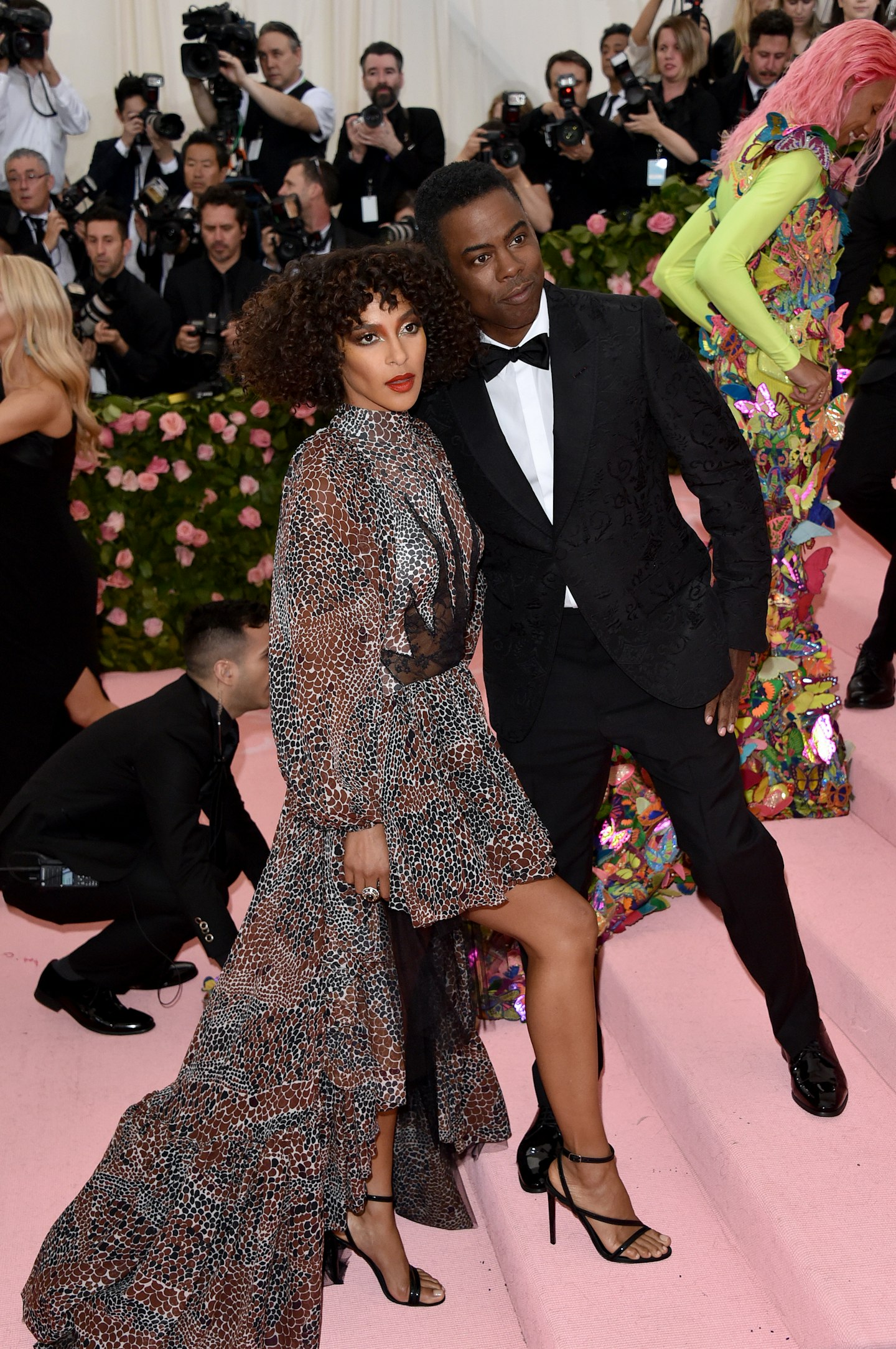 30 of 66
CREDIT: u00a9 Getty Images
Chris Rock arrived with girlfriend Megalyn Echikunwoke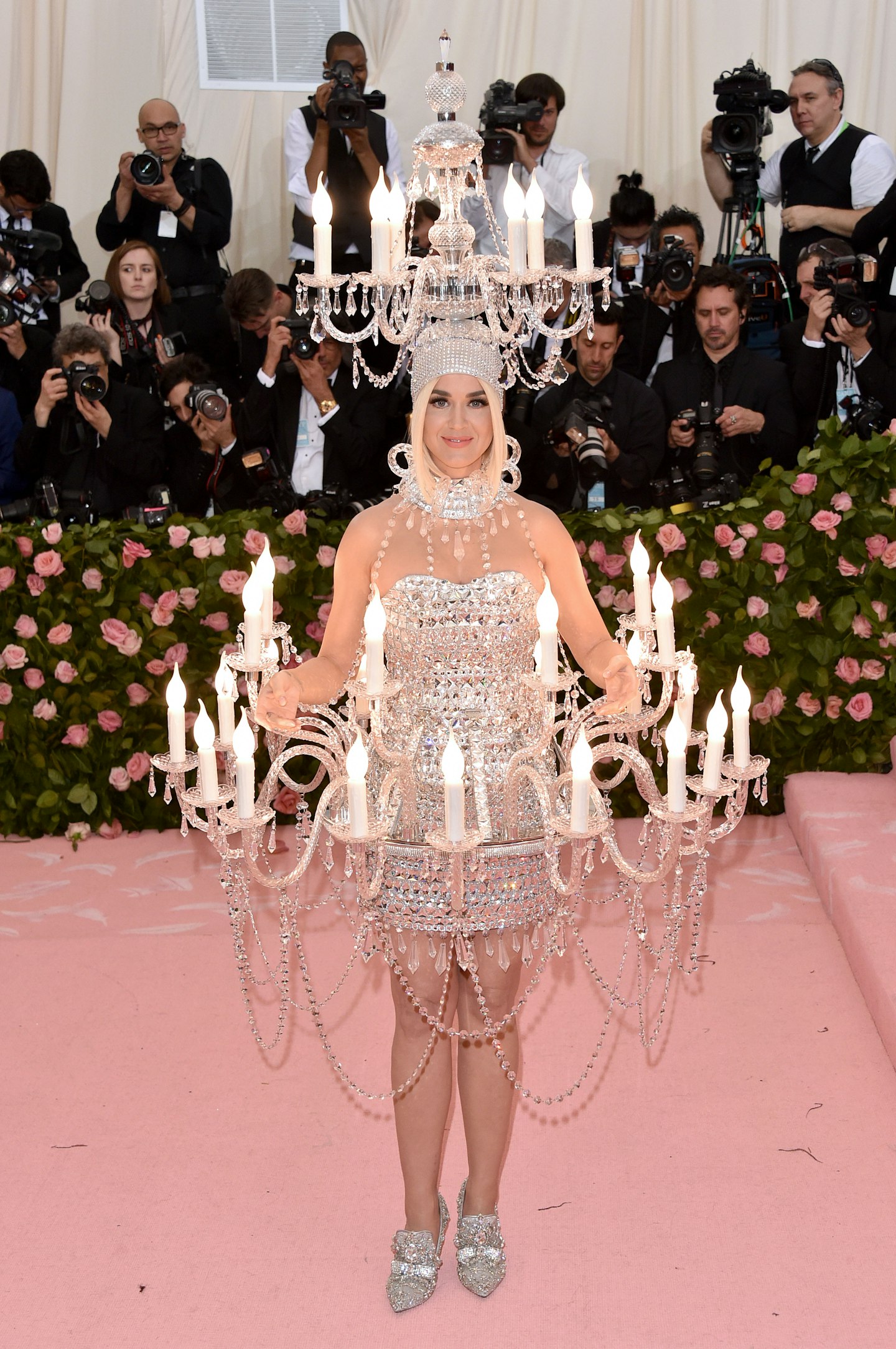 31 of 66
CREDIT: u00a9 Getty Images
Katy Perry in an amazing Moschino look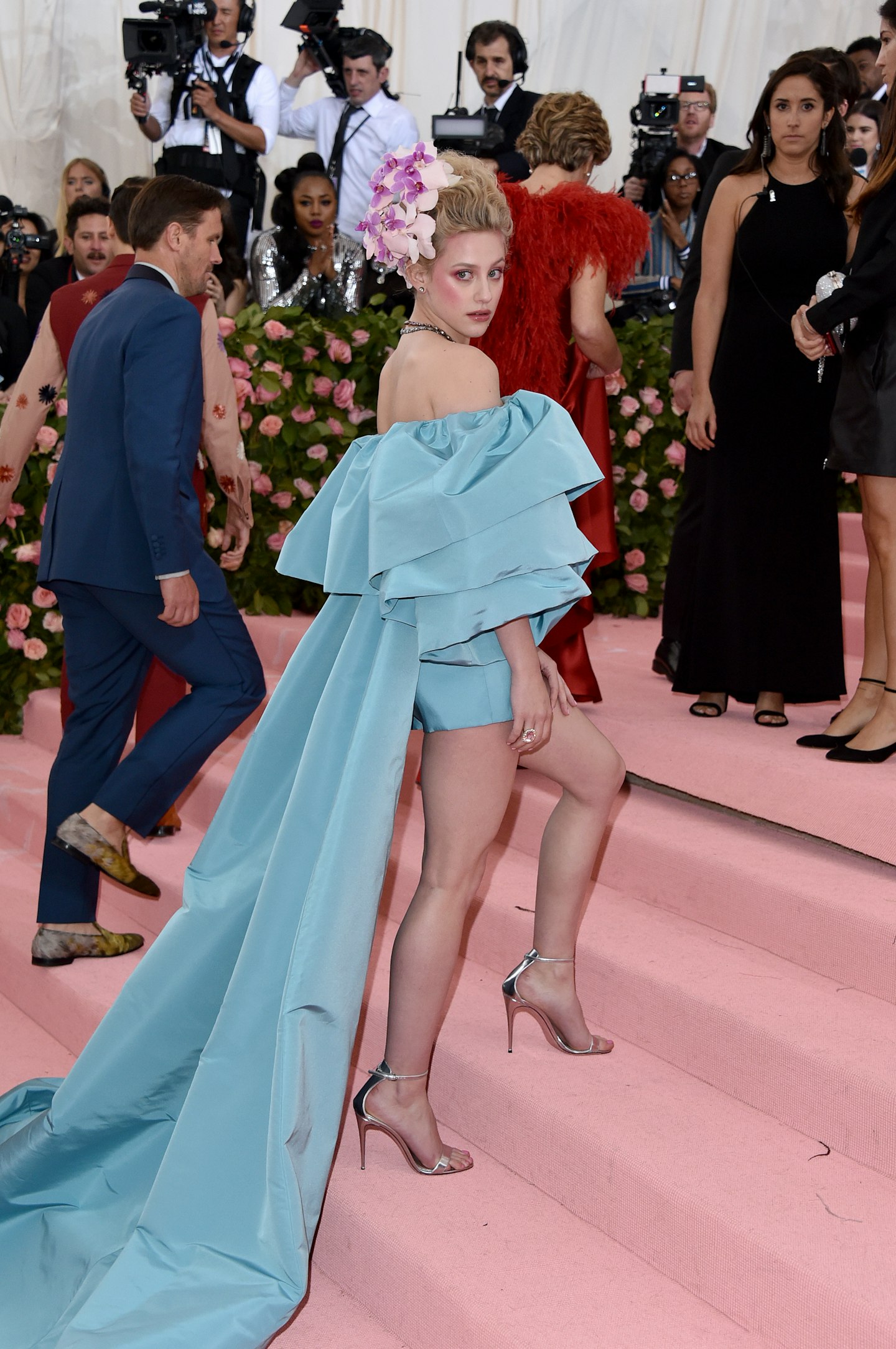 32 of 66
CREDIT: u00a9 Getty Images
Lili Reinhart wore blue Ferragamo shorts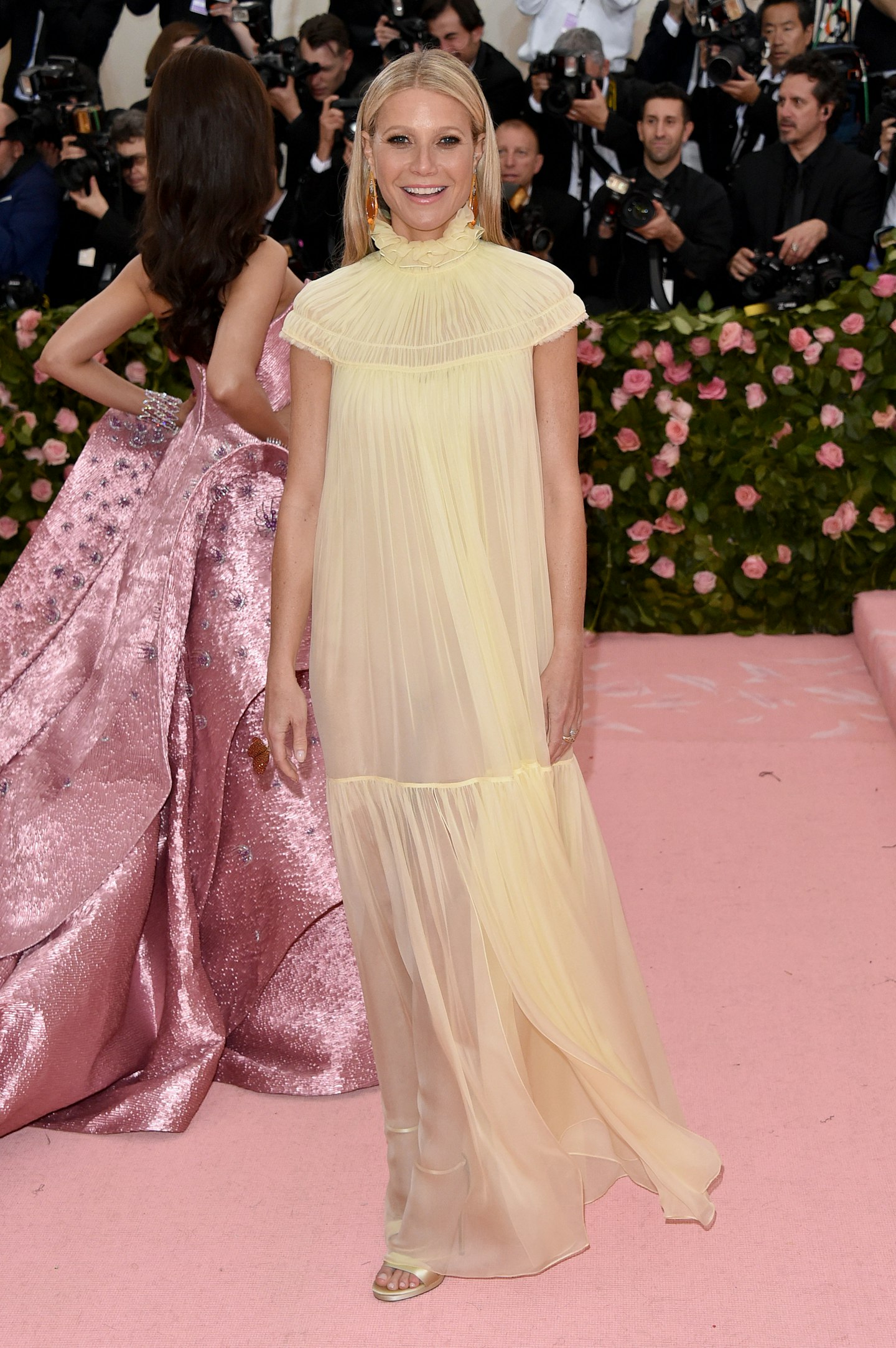 33 of 66
CREDIT: u00a9 Getty Images
Gwyneth Paltrow wore a yellow dress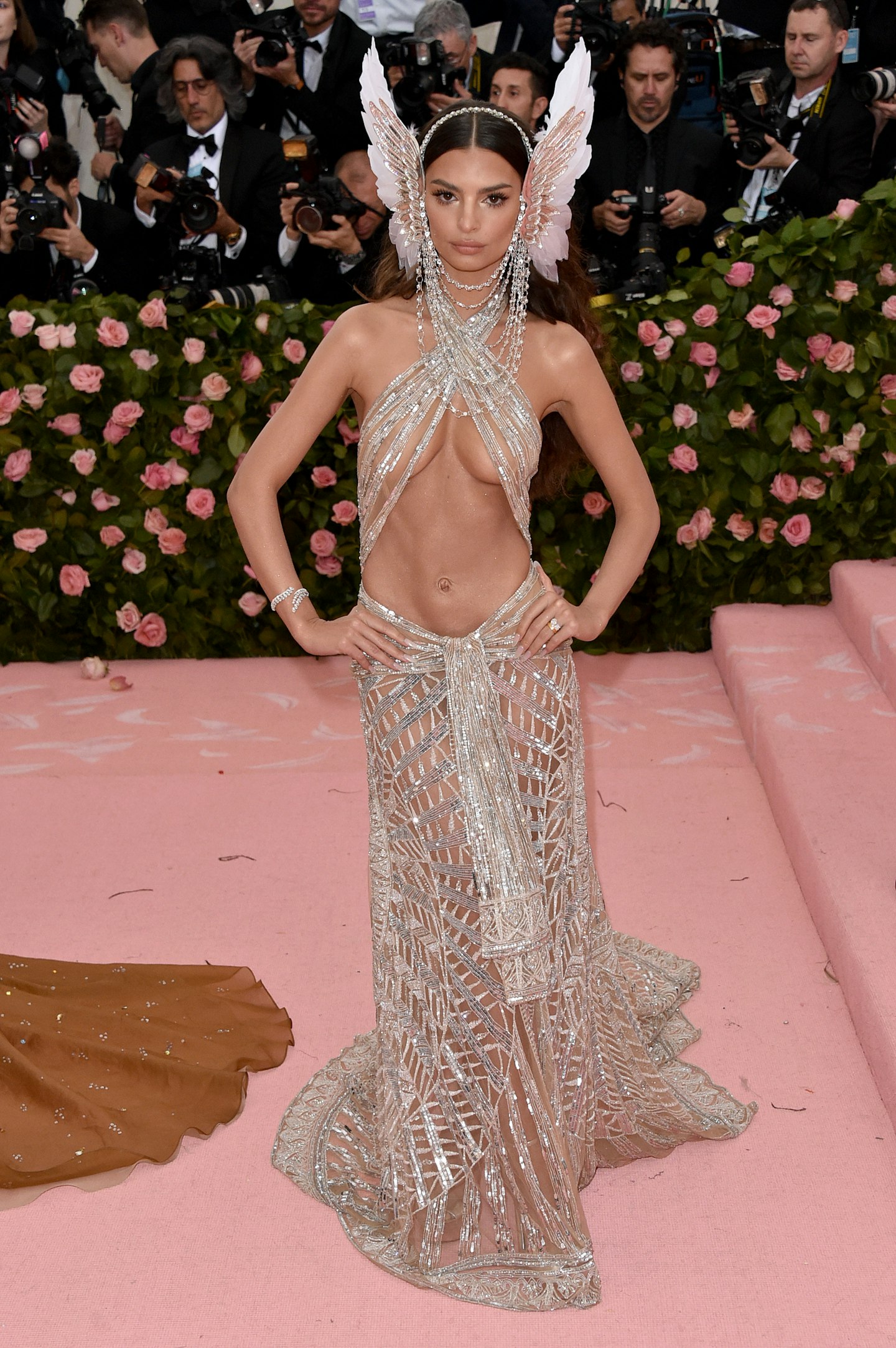 34 of 66
CREDIT: u00a9 Getty Images
Emily Ratajkowski in Peter Dundas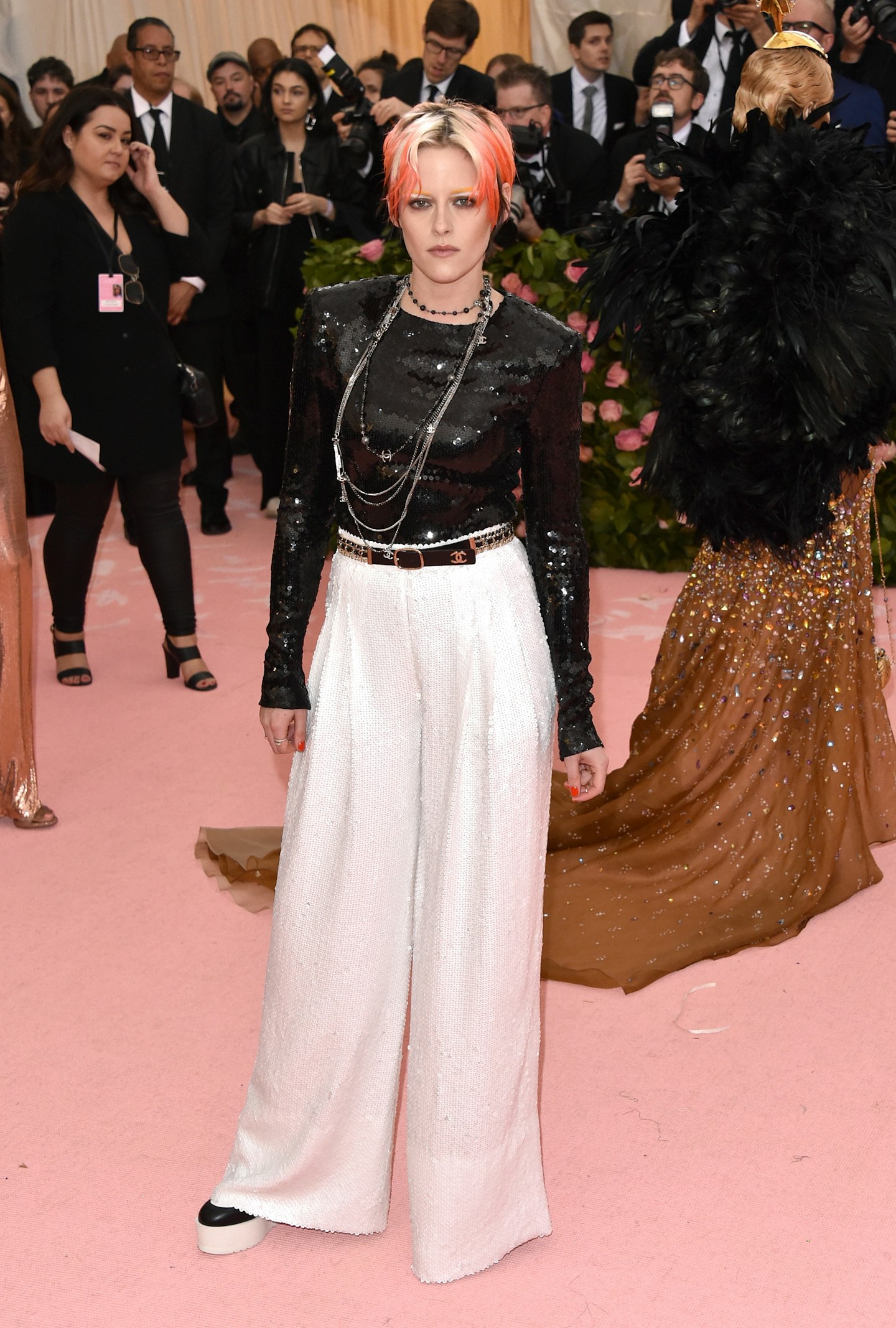 35 of 66
CREDIT: u00a9 Getty Images
Kristen Stewart in Chanel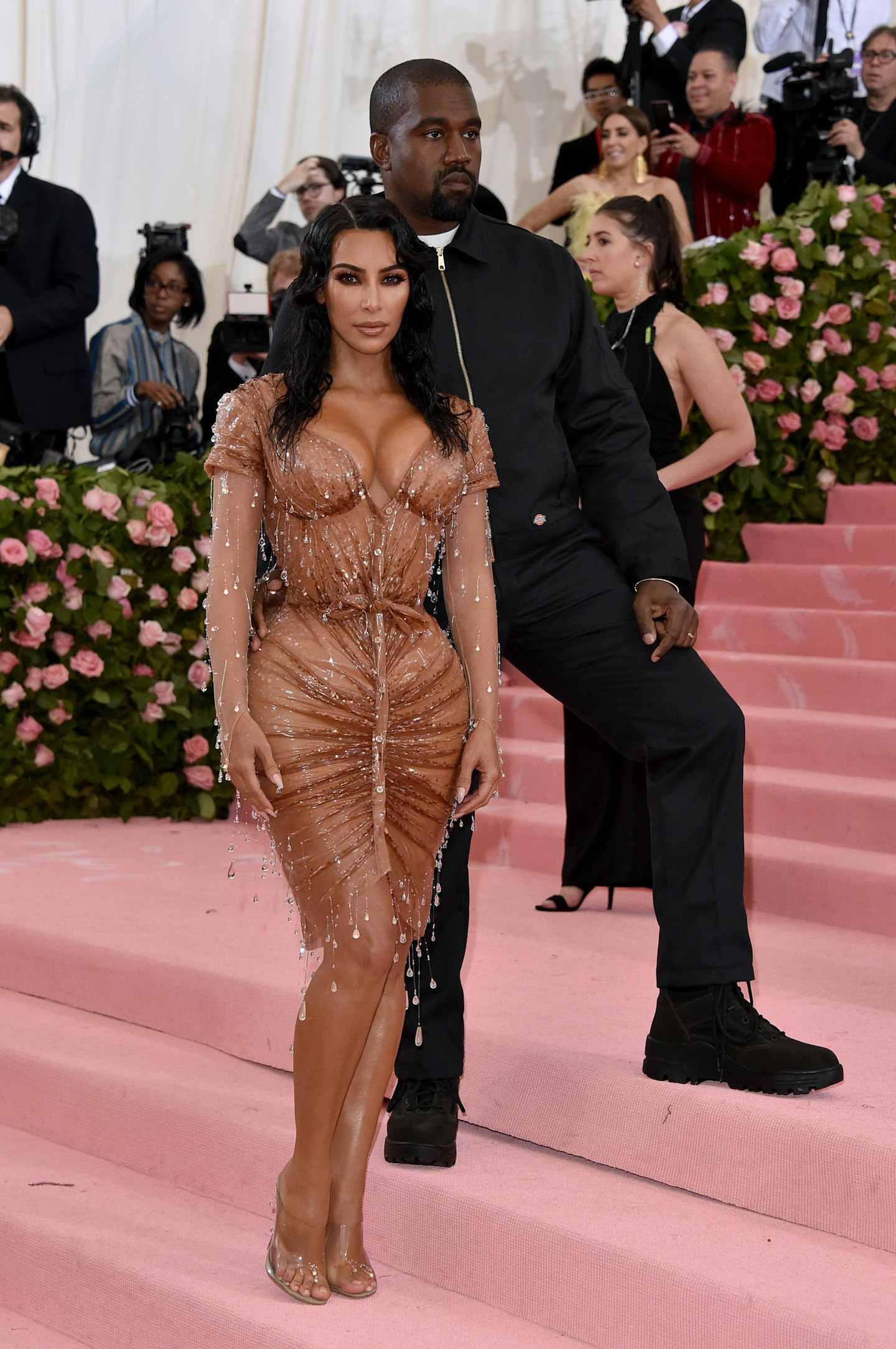 36 of 66
CREDIT: u00a9 Getty Images
Kim Kardashian-West, accompanied by husband Kanye, wore a dress designed by Mugler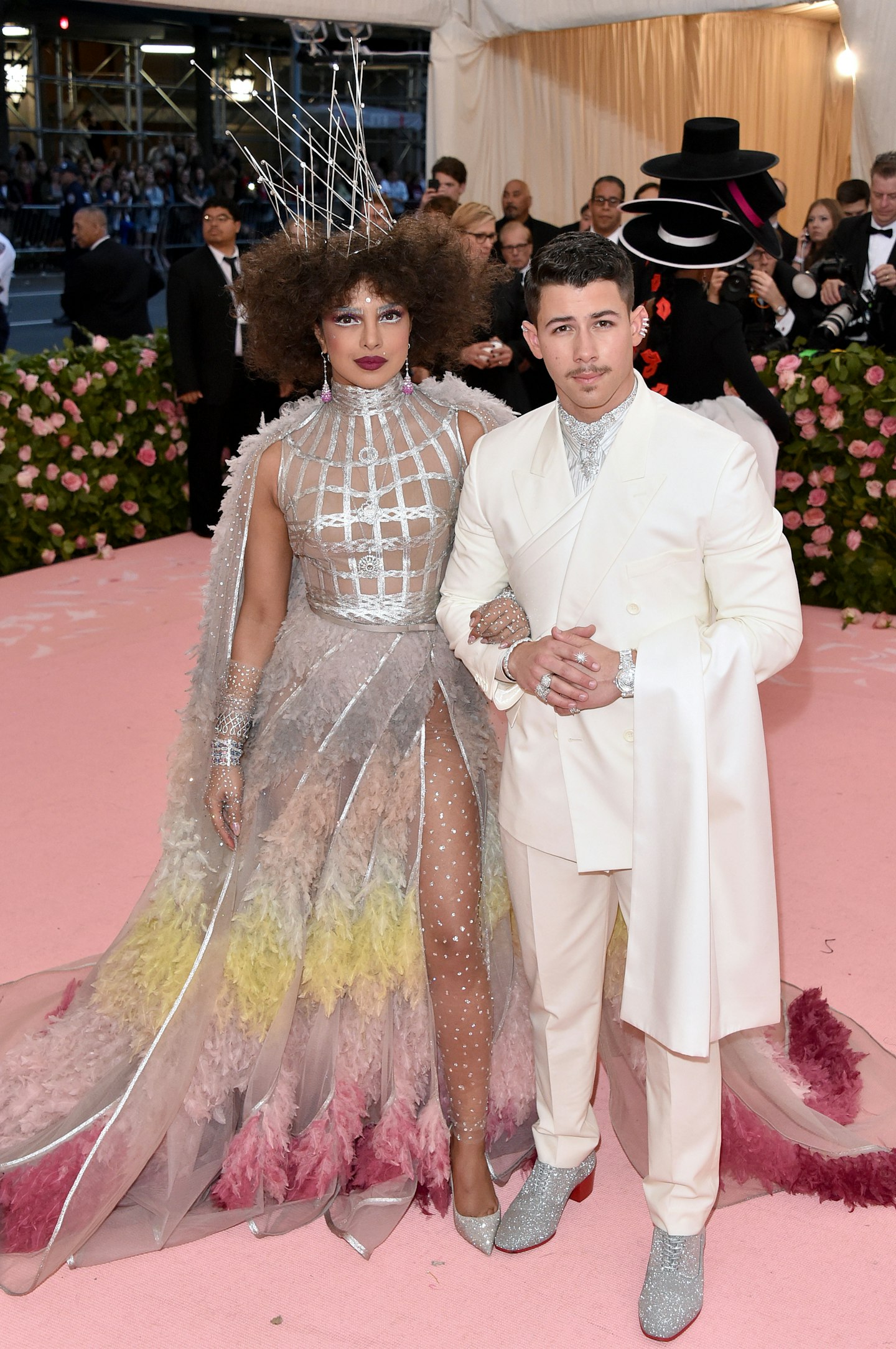 37 of 66
CREDIT: u00a9 Getty Images
Priyanka Chopra and Nick Jonas, both wearing Dior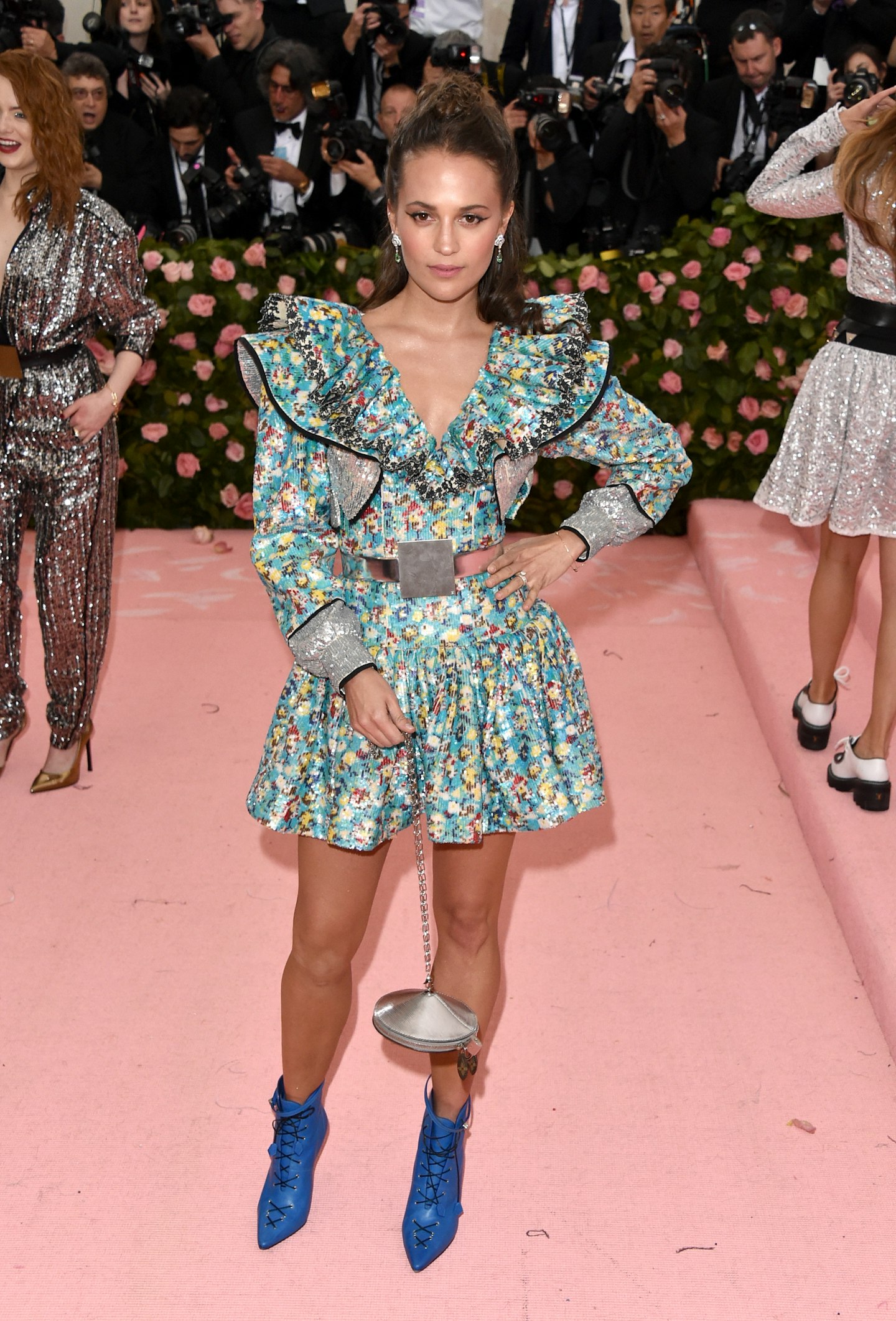 38 of 66
CREDIT: u00a9 Getty Images
Alicia Vikander in Louis Vuitton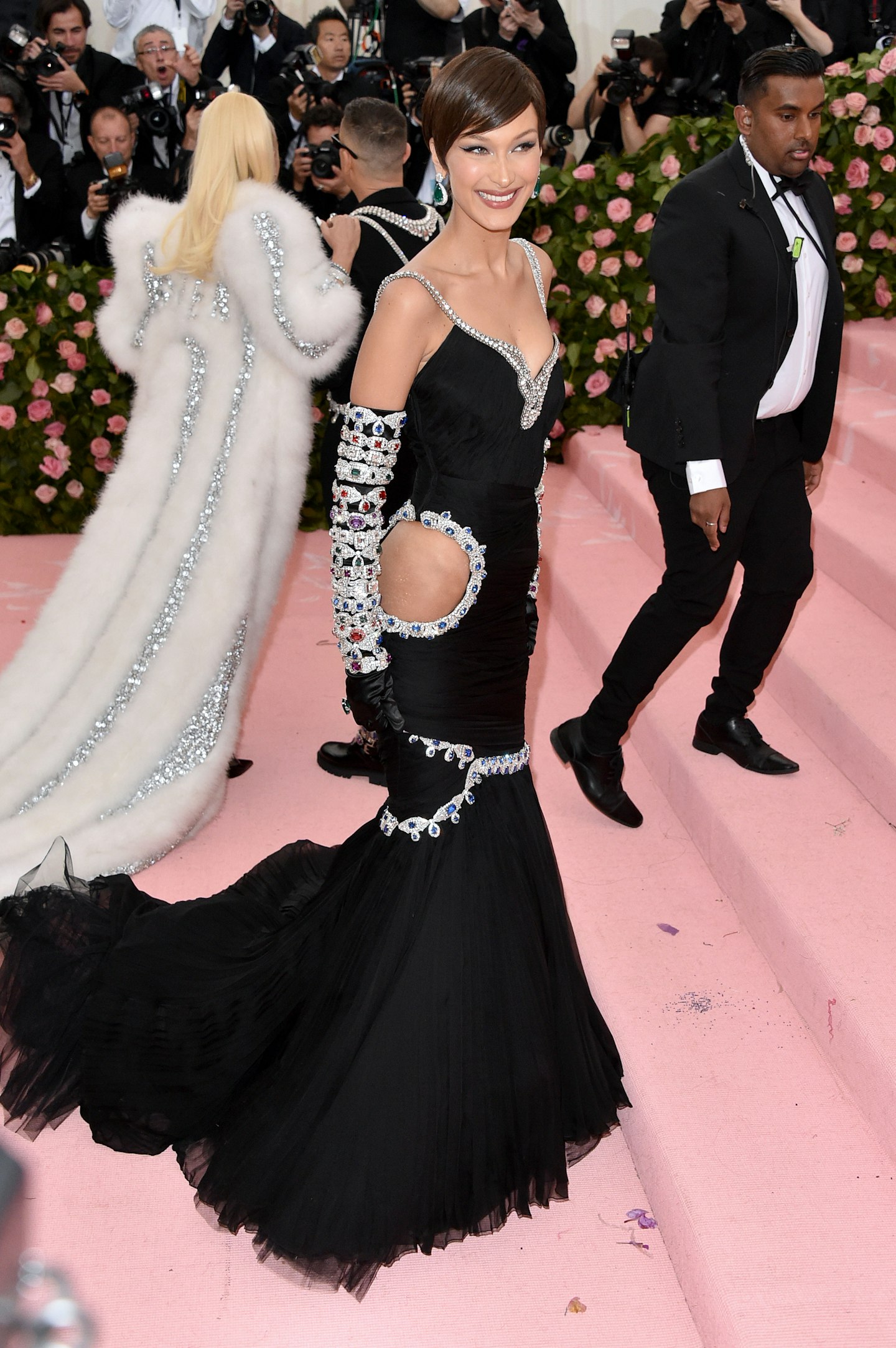 39 of 66
CREDIT: u00a9 Getty Images
Bella Hadid wore a cut-out Moschino gown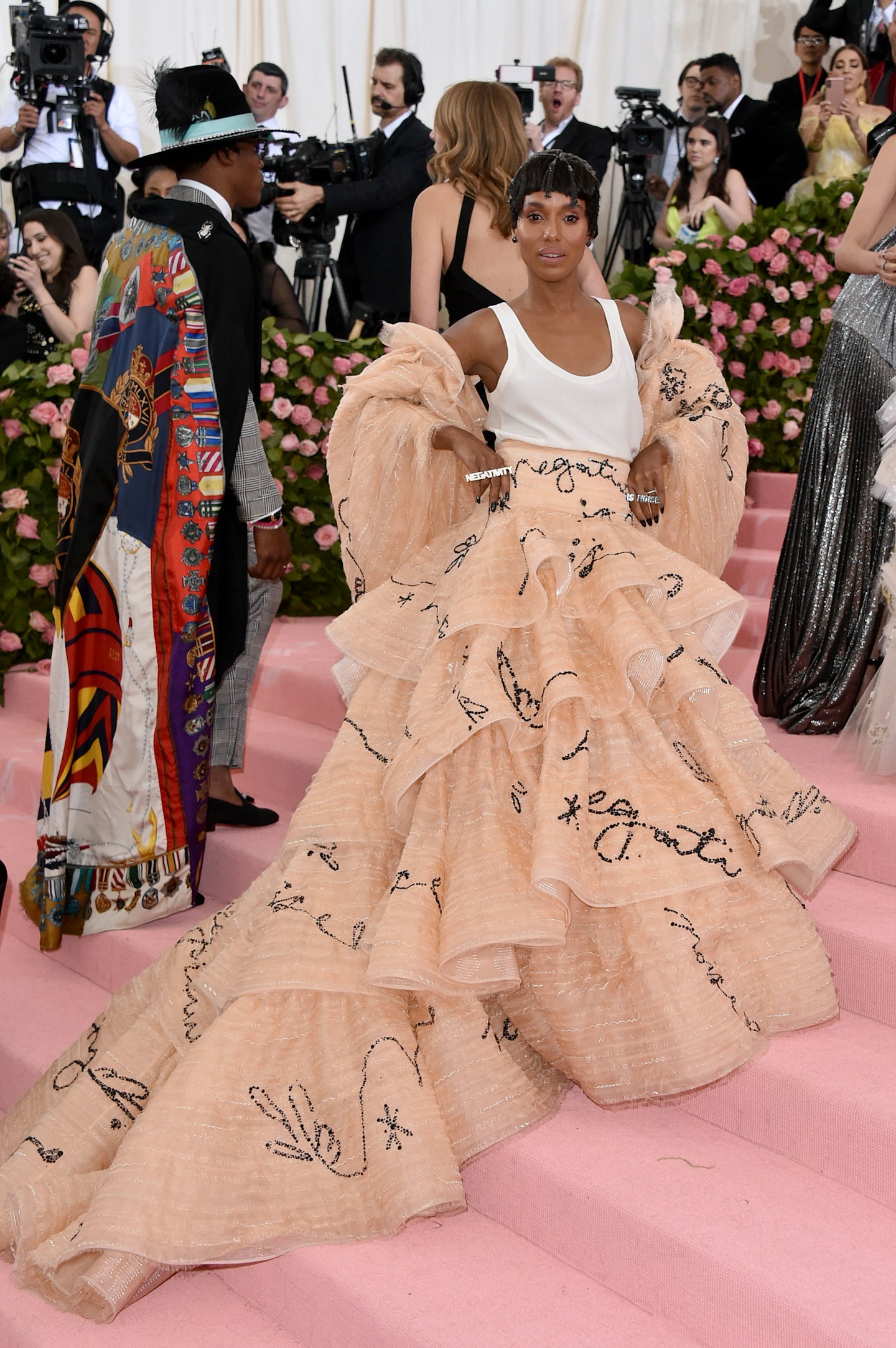 40 of 66
CREDIT: u00a9 Getty Images
Kerry Washington in Tory Burch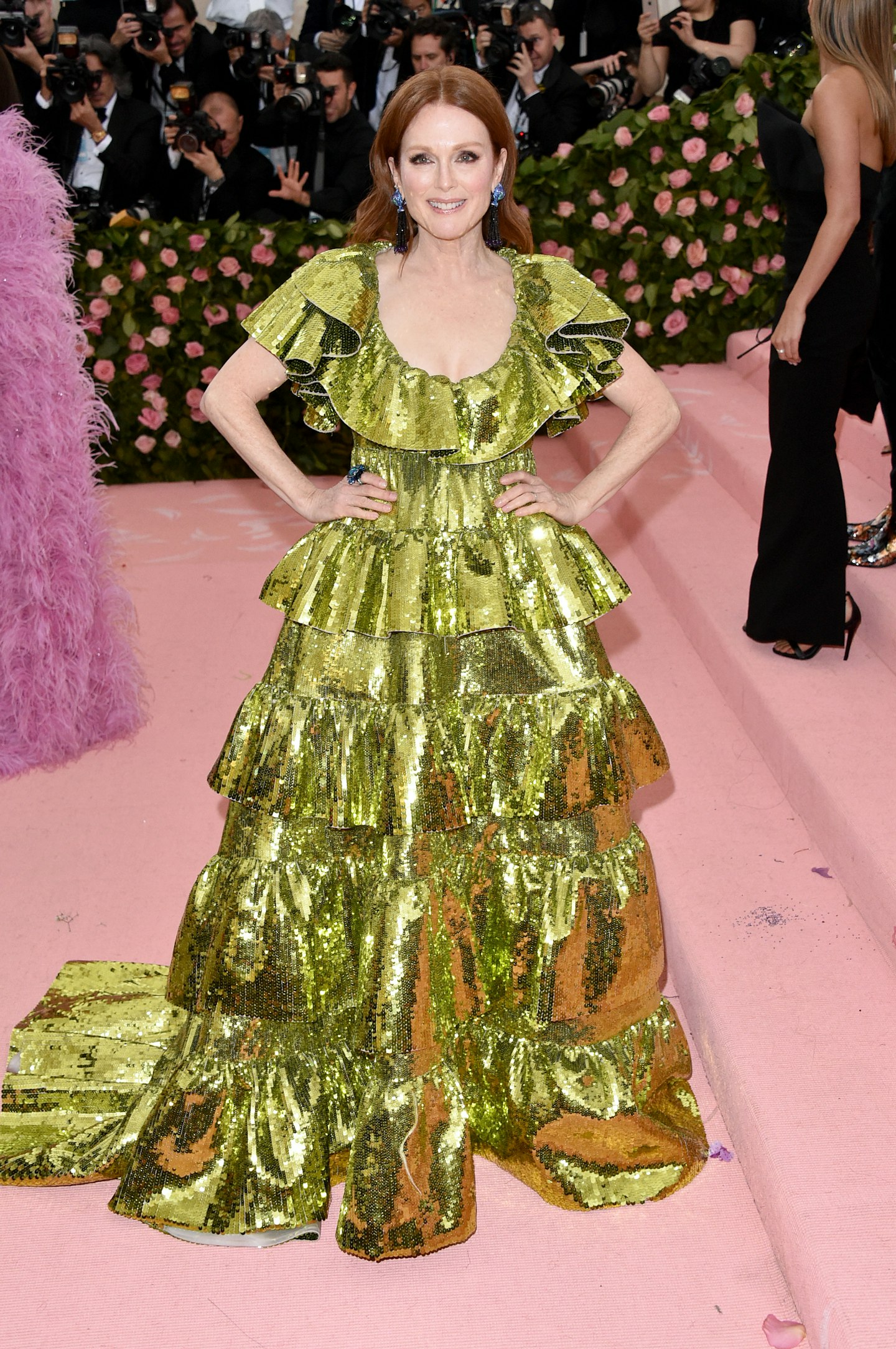 41 of 66
CREDIT: u00a9 Getty Images
Julianne Moore in a Valentino gown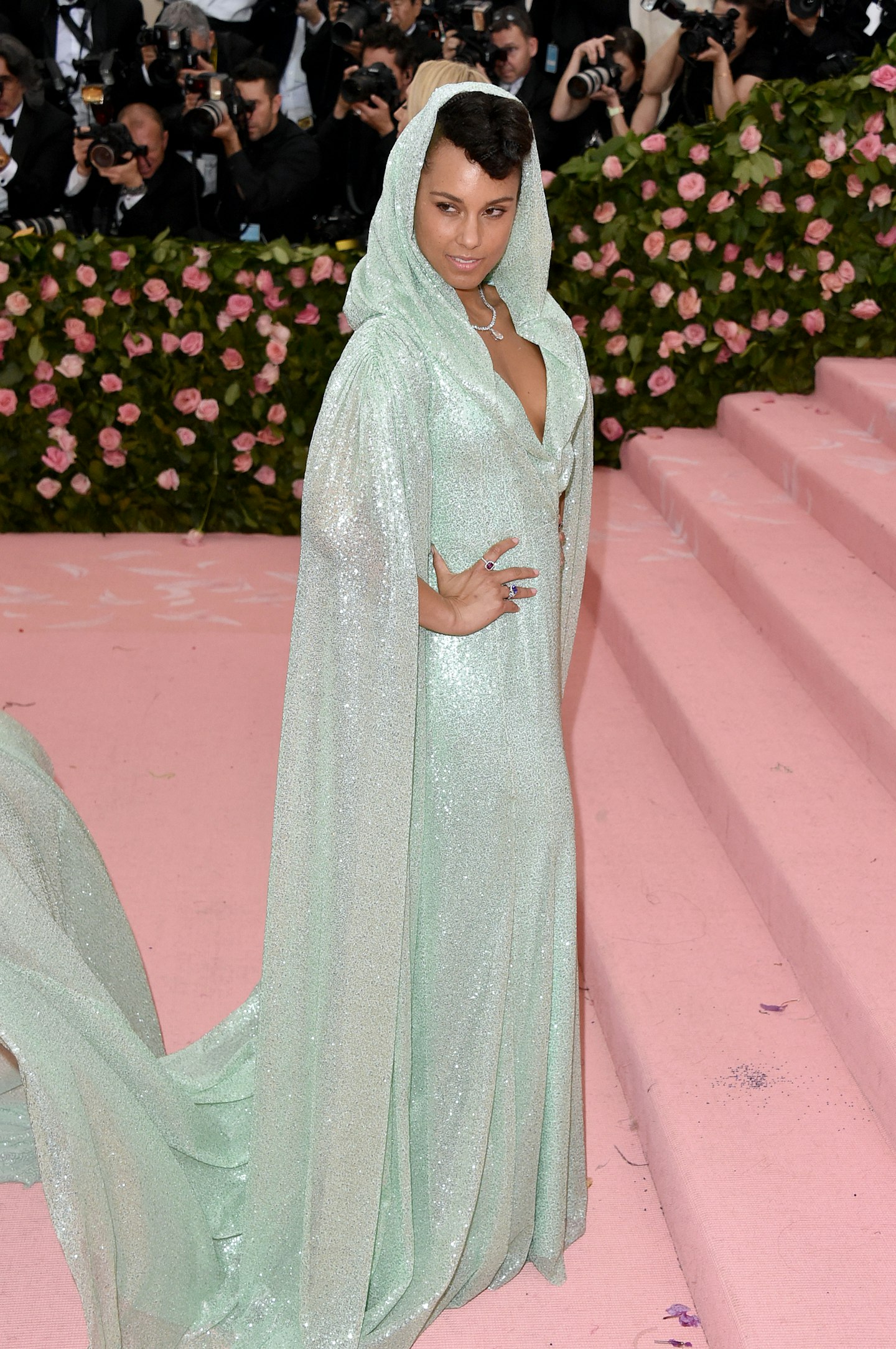 42 of 66
CREDIT: u00a9 Getty Images
Alicia Keys paid homage to Grace Jones in her Carolina Herrera dress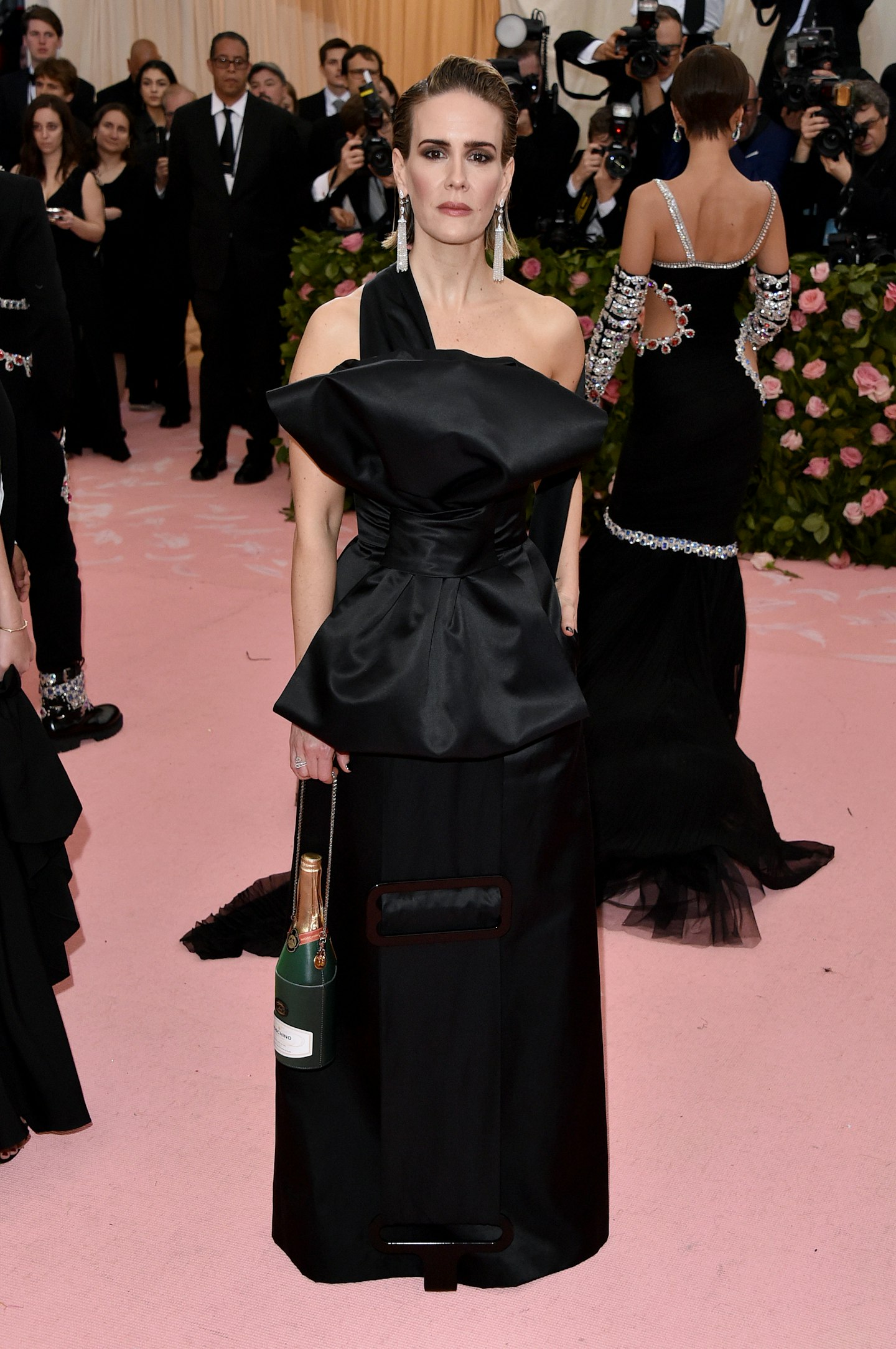 43 of 66
CREDIT: u00a9 Getty Images
Sarah Paulson in a Moschino dress with oversized bow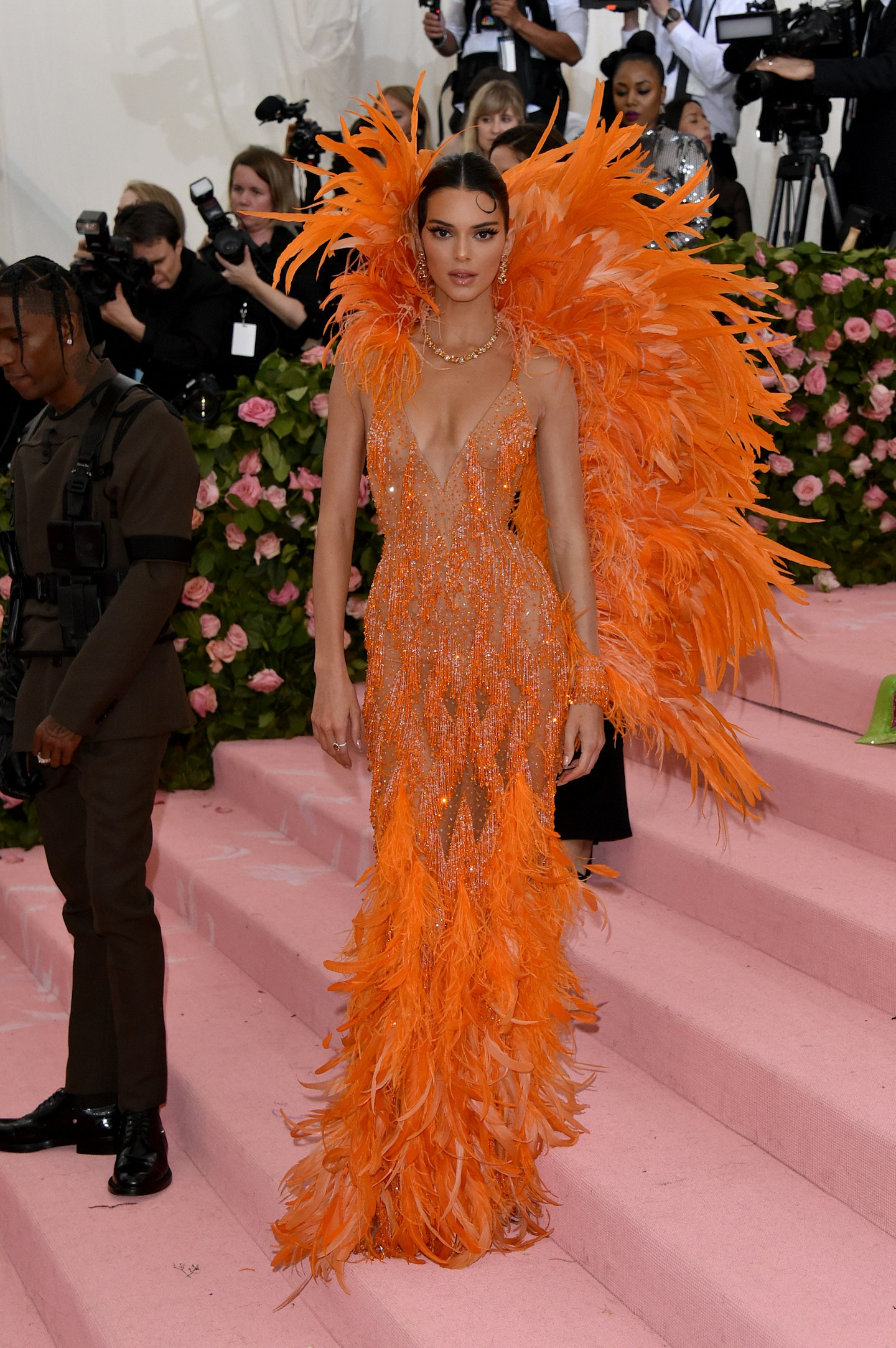 44 of 66
CREDIT: u00a9 Getty Images
Kendall Jenner in custom Versace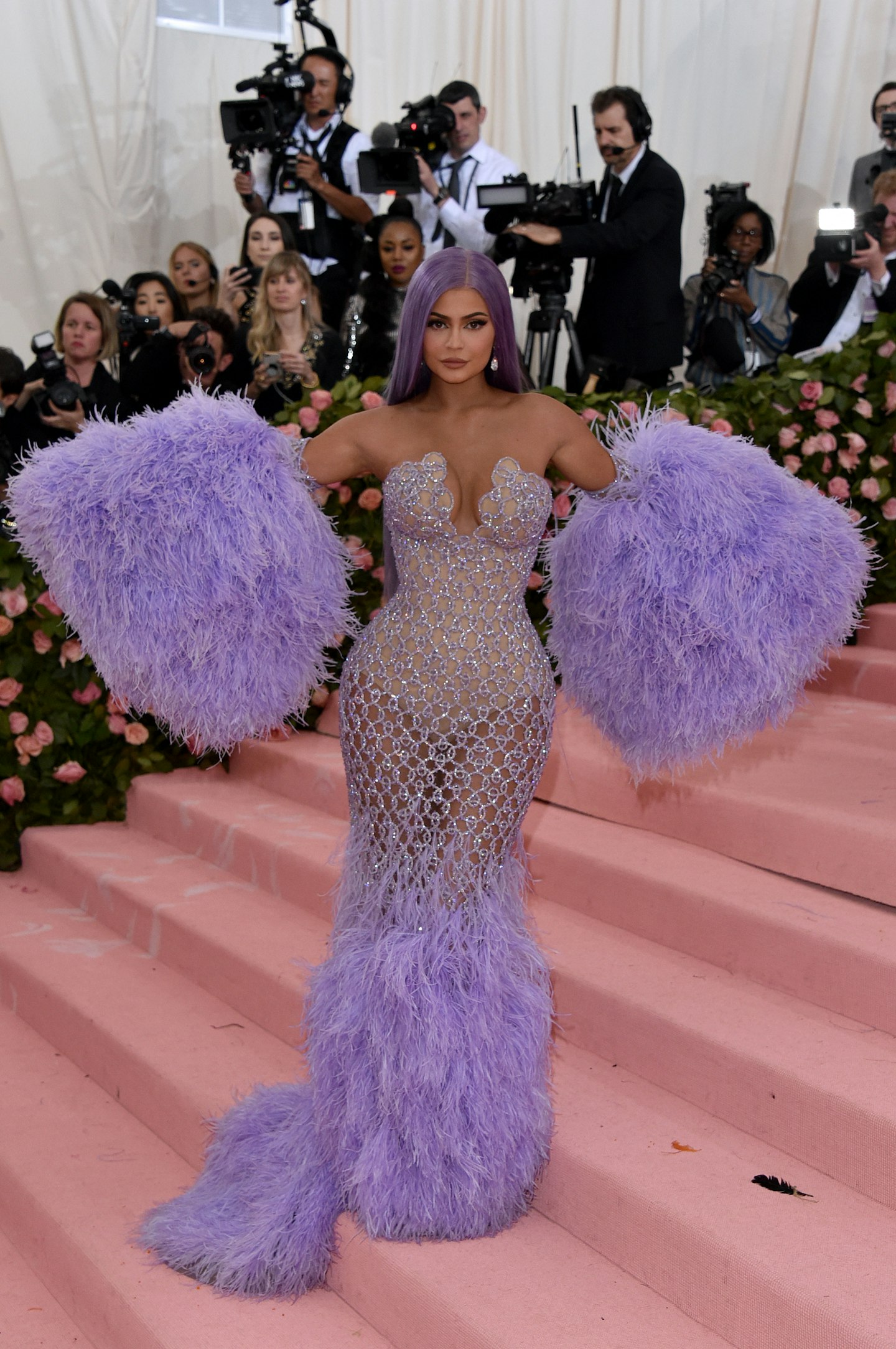 45 of 66
CREDIT: u00a9 Getty Images
Kylie Jenner in custom Versace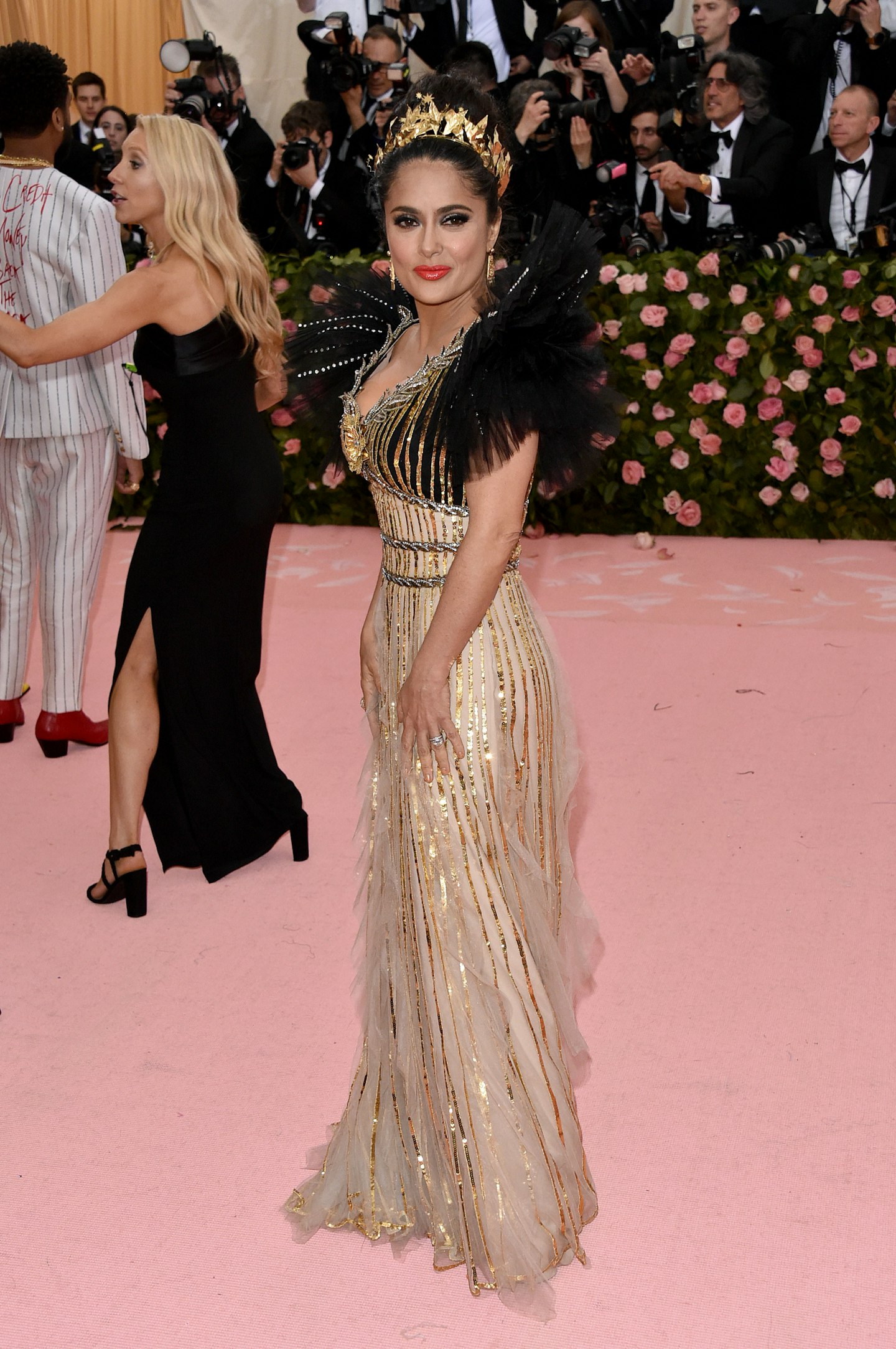 46 of 66
CREDIT: u00a9 Getty Images
Salma Hayek in Gucci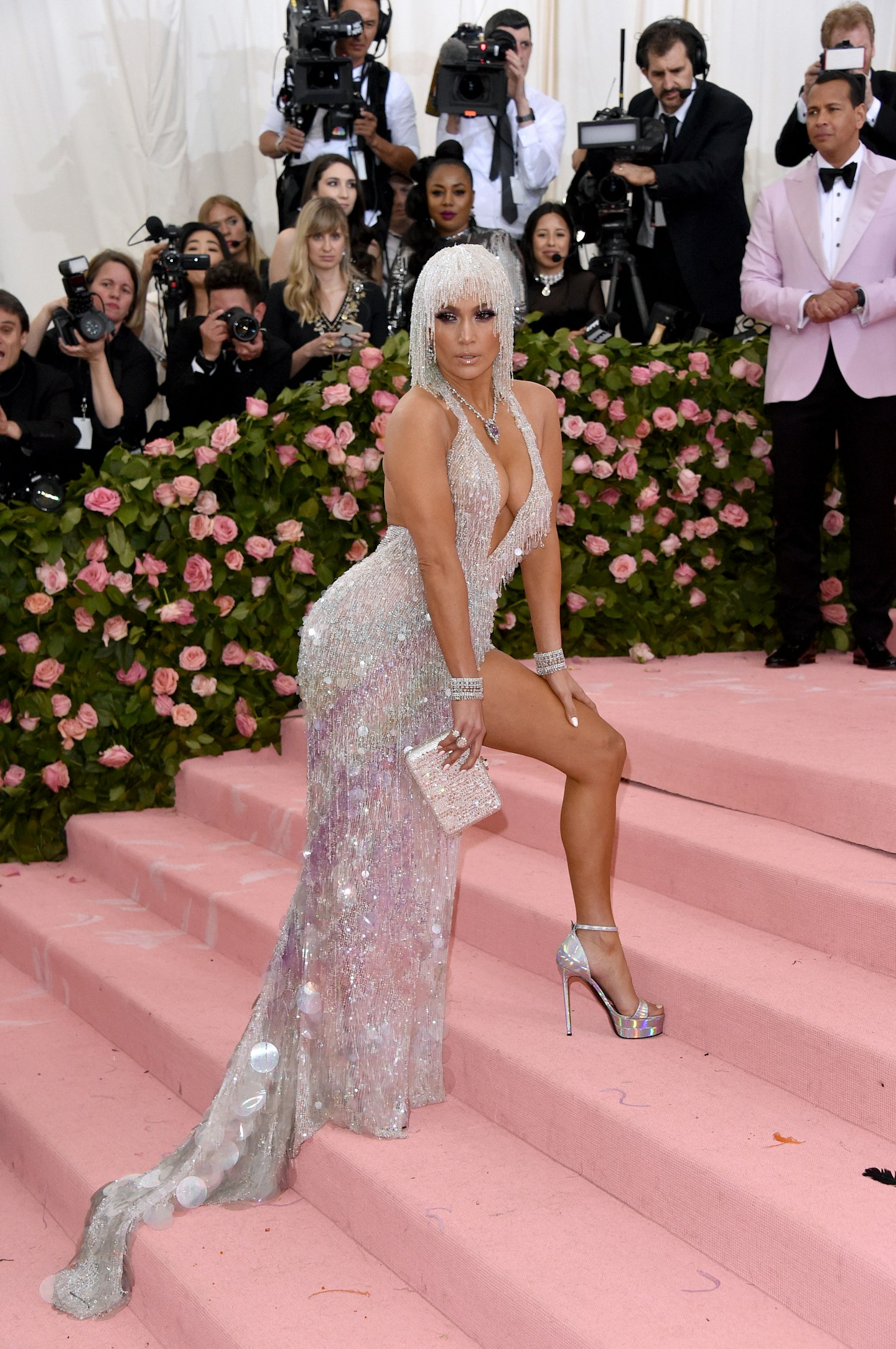 47 of 66
CREDIT: u00a9 Getty Images
Jennifer Lopez in Versace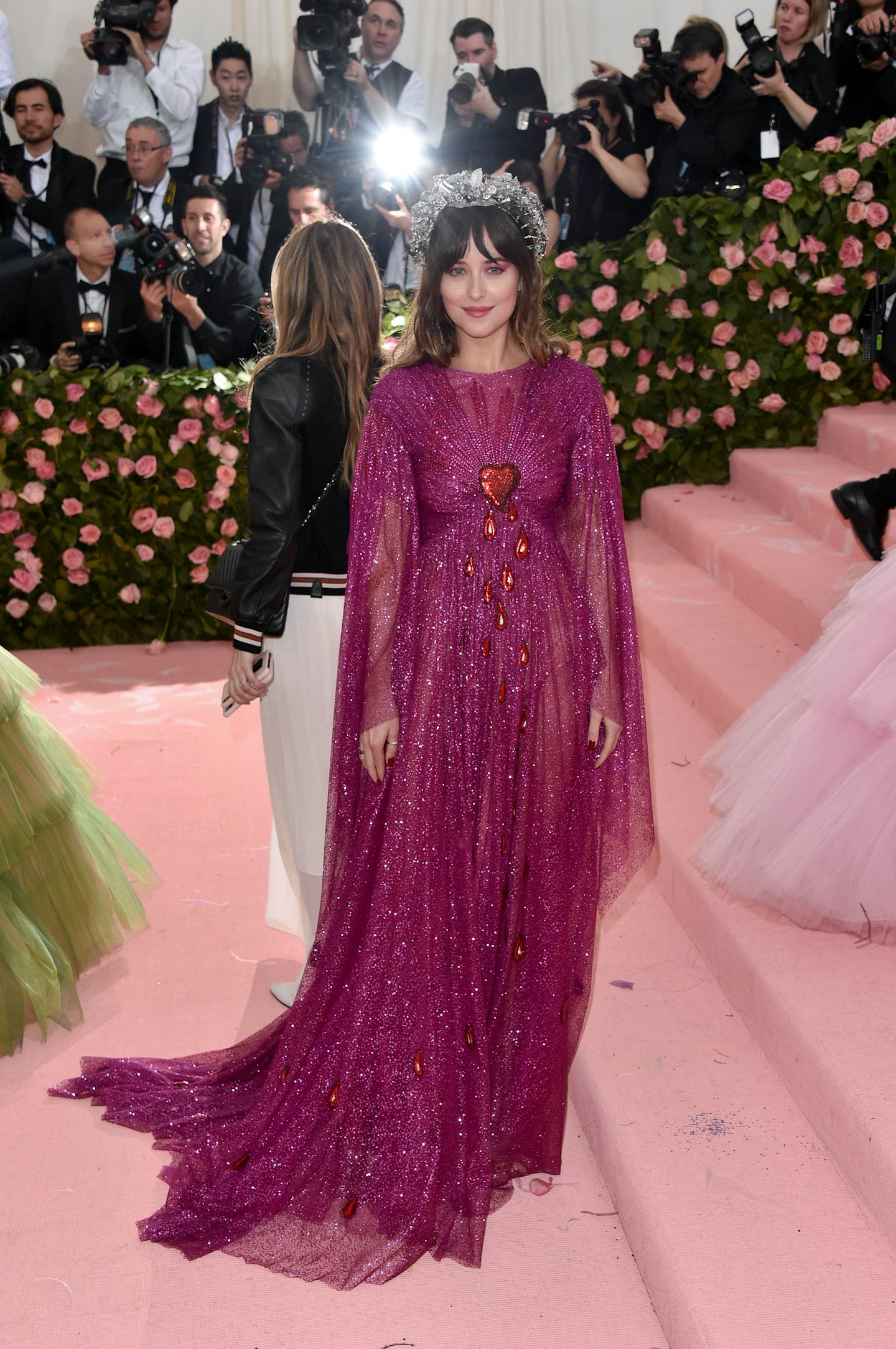 48 of 66
CREDIT: u00a9 Getty Images
Dakota Johnson in Gucci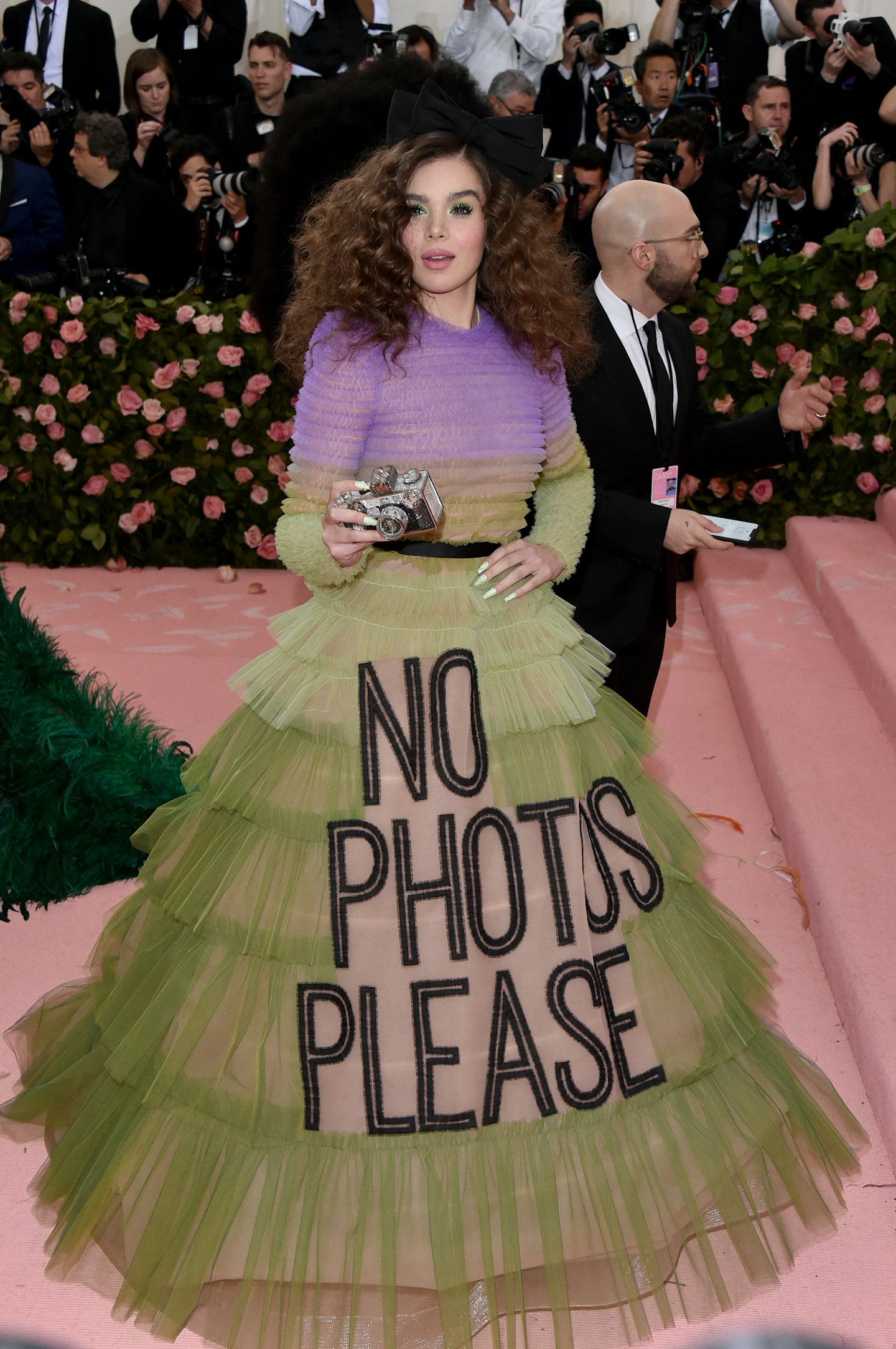 49 of 66
CREDIT: u00a9 Getty Images
Hailee Steinfeld in Viktor & Rolf couture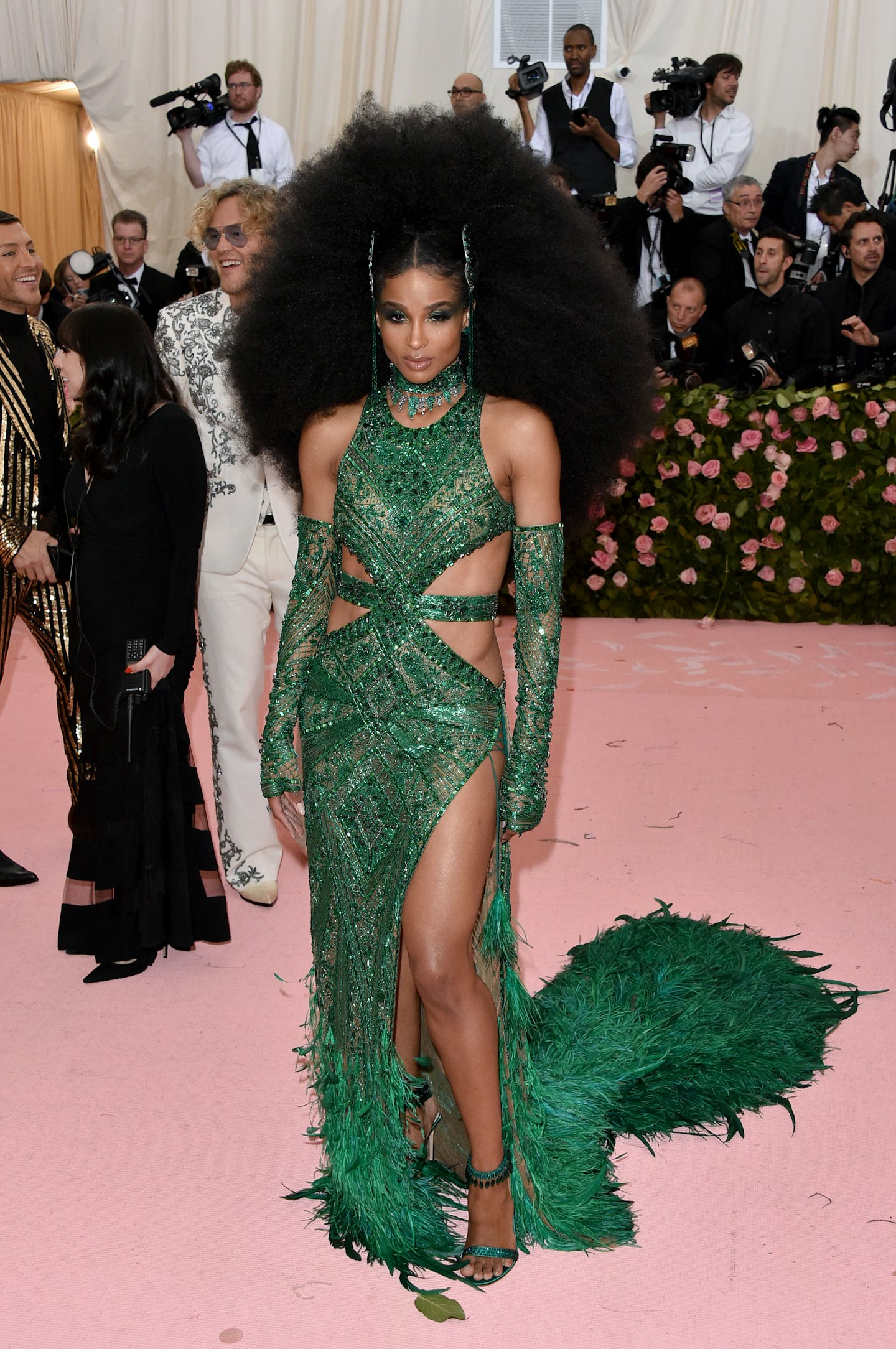 50 of 66
CREDIT: u00a9 Getty Images
Ciara in emerald Versace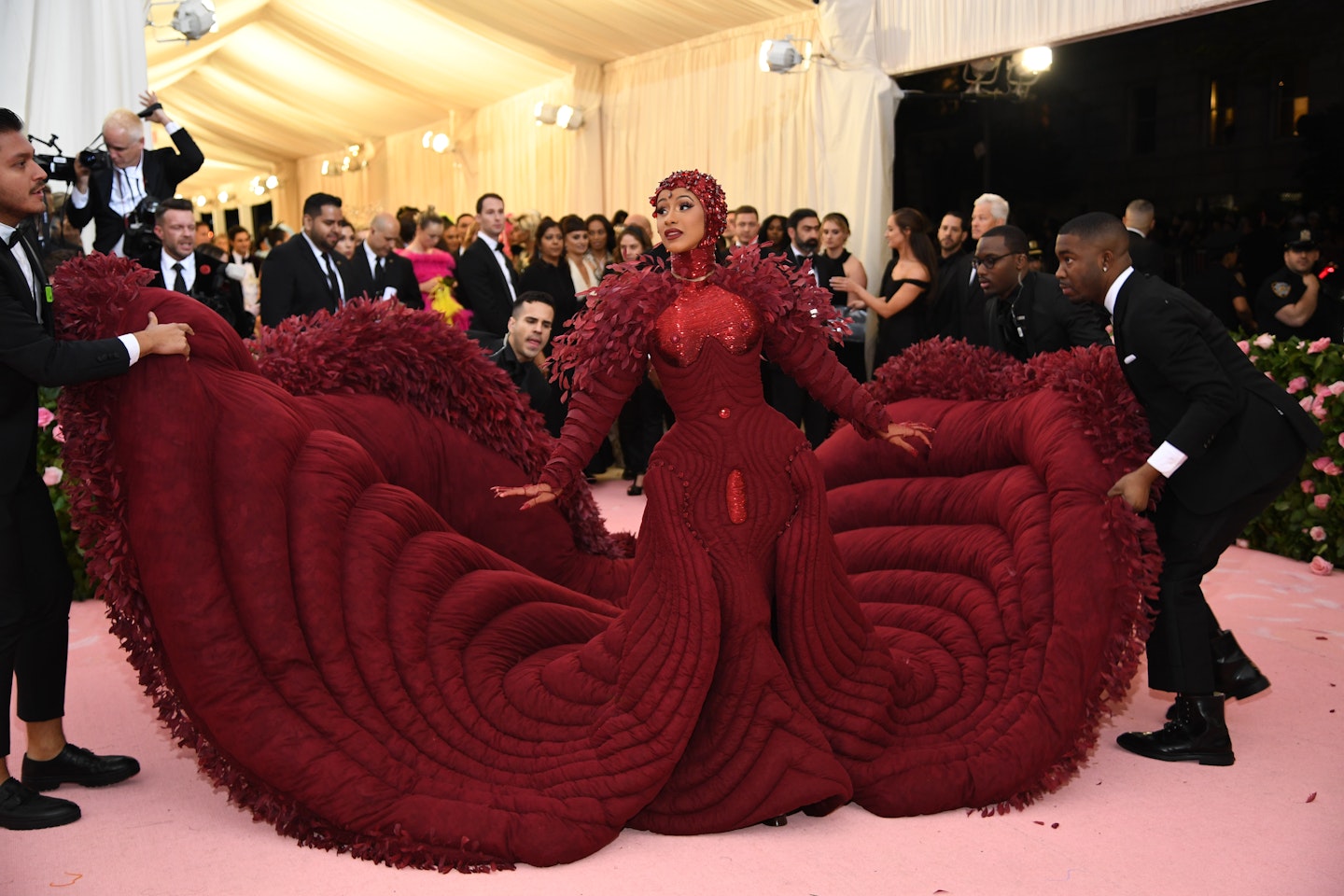 51 of 66
CREDIT: u00a9 Getty Images
Cardi B wore an extravagant Thom Browne dress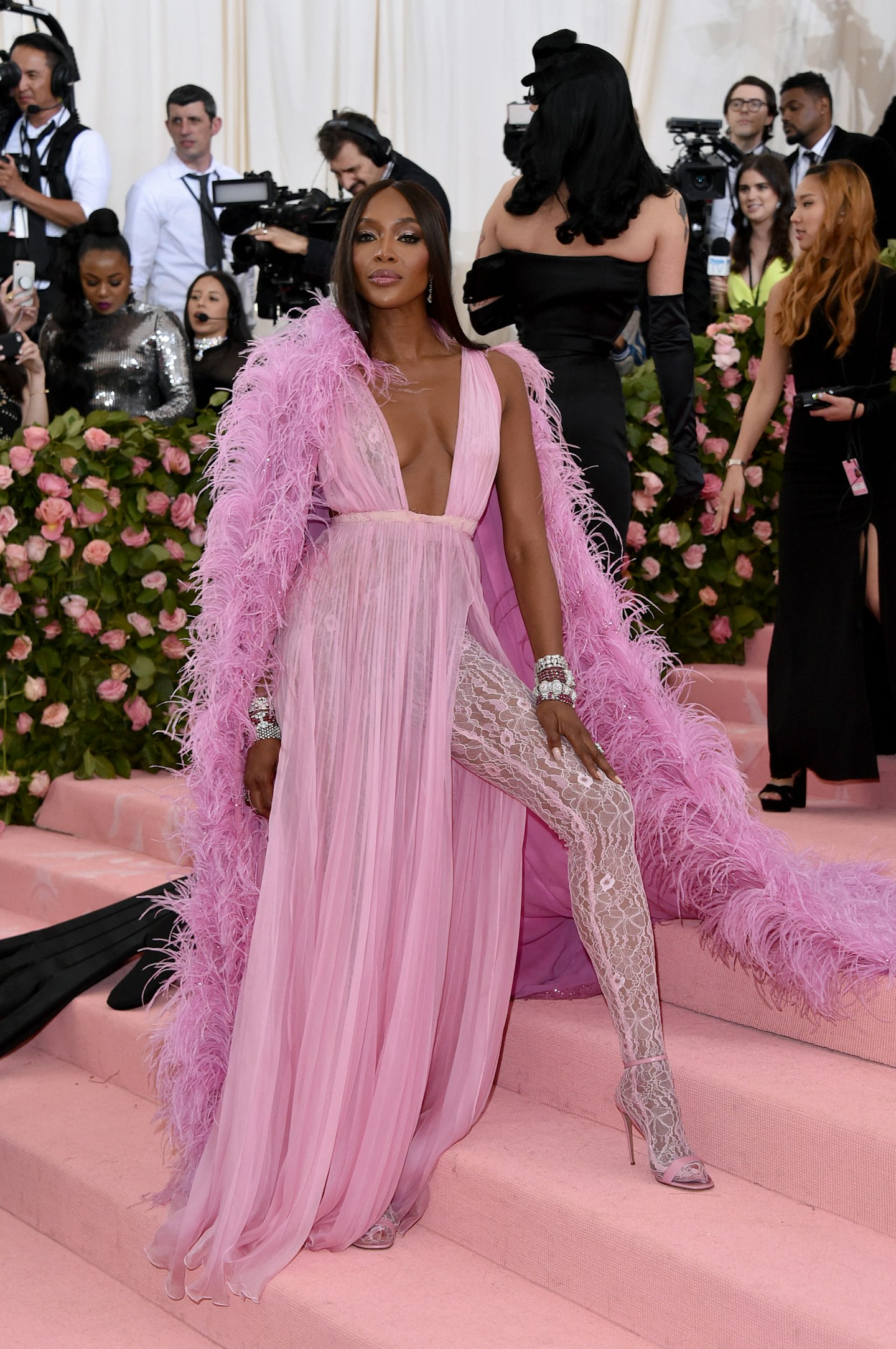 52 of 66
CREDIT: u00a9 Getty Images
Naomi Campbell in Valentino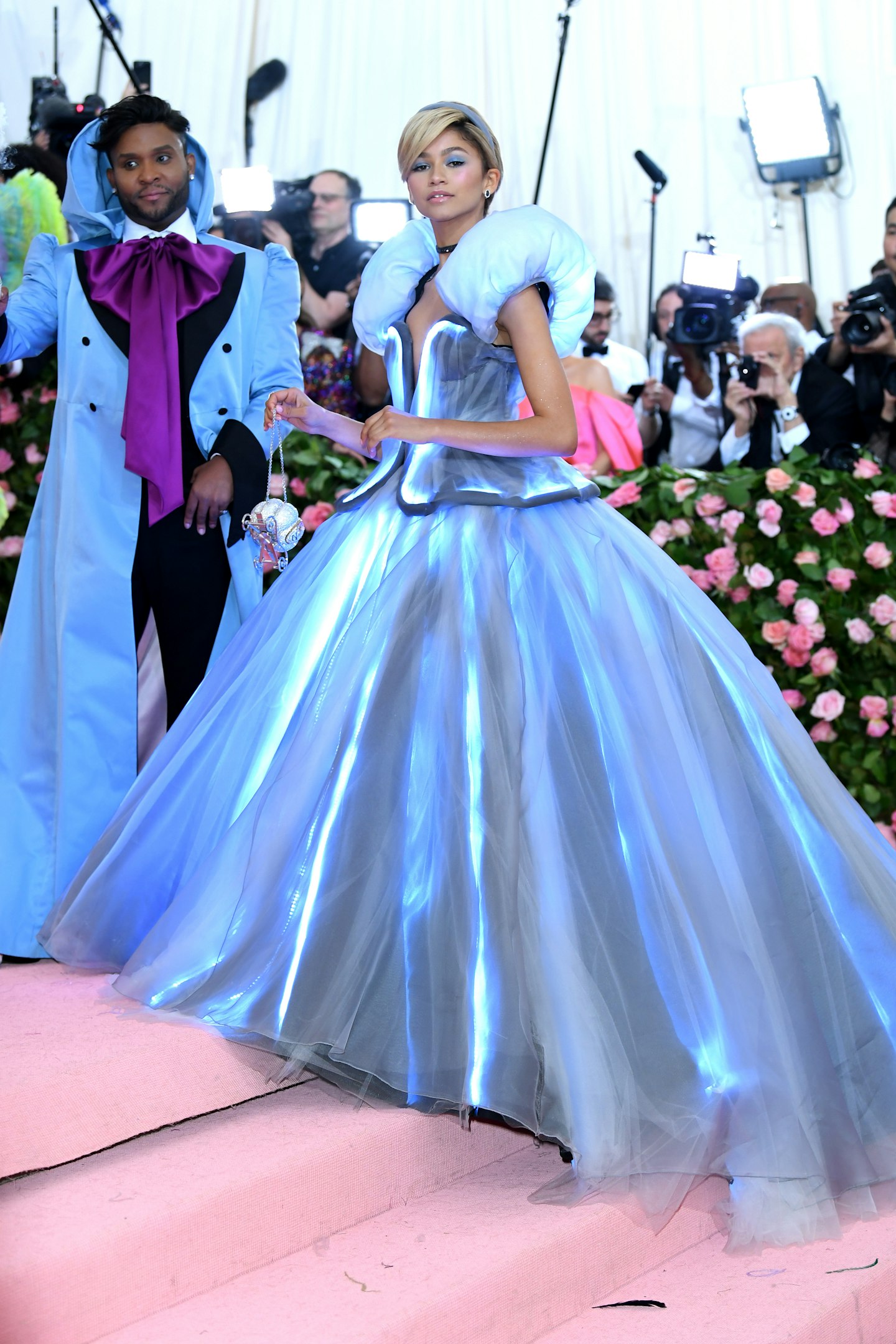 53 of 66
CREDIT: u00a9 Getty Images
Zendaya gave major Cinderella vibes in a light-up Tommy Hilfiger dress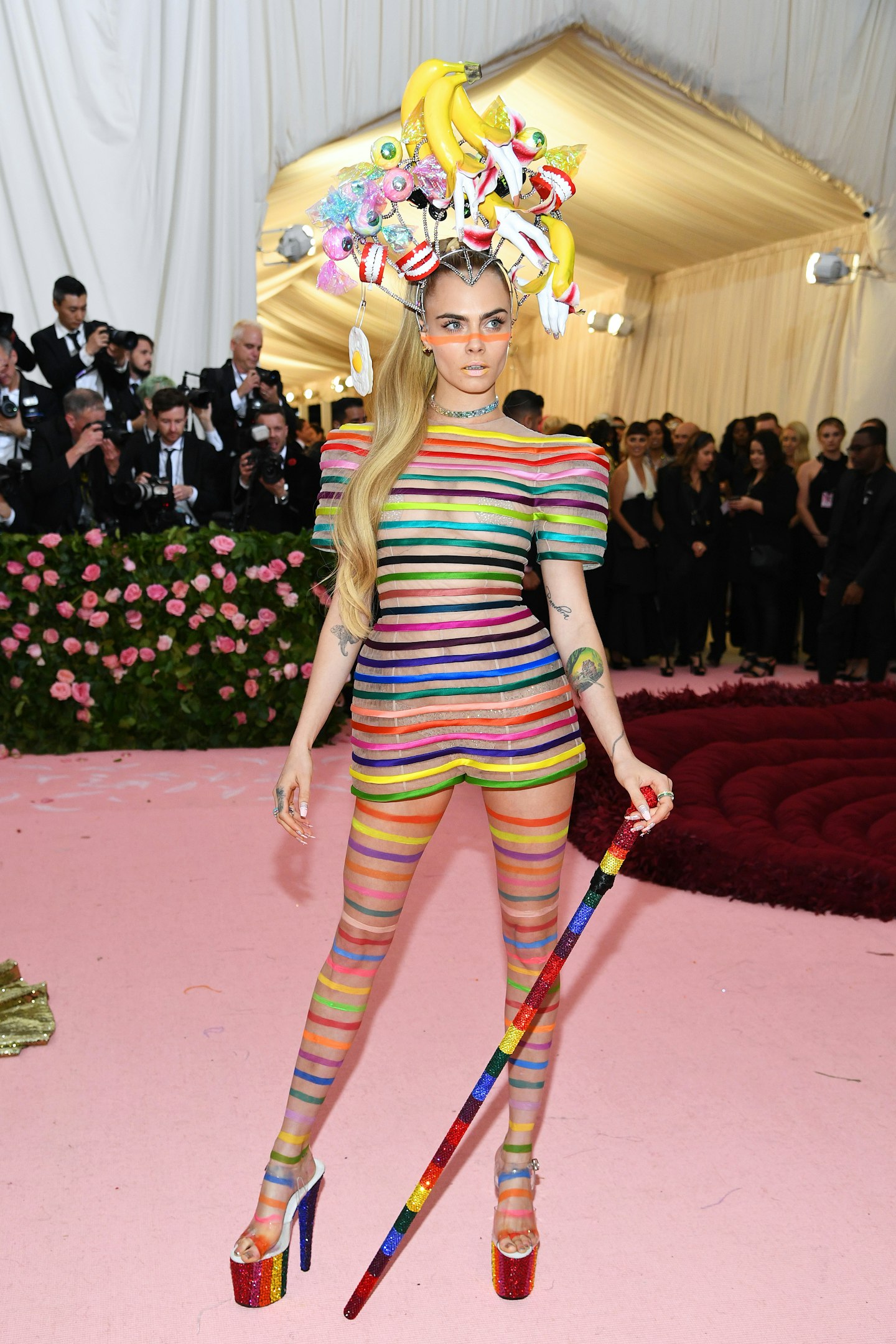 54 of 66
CREDIT: u00a9 Getty Images
Cara Delevingne in Dior Haute Couture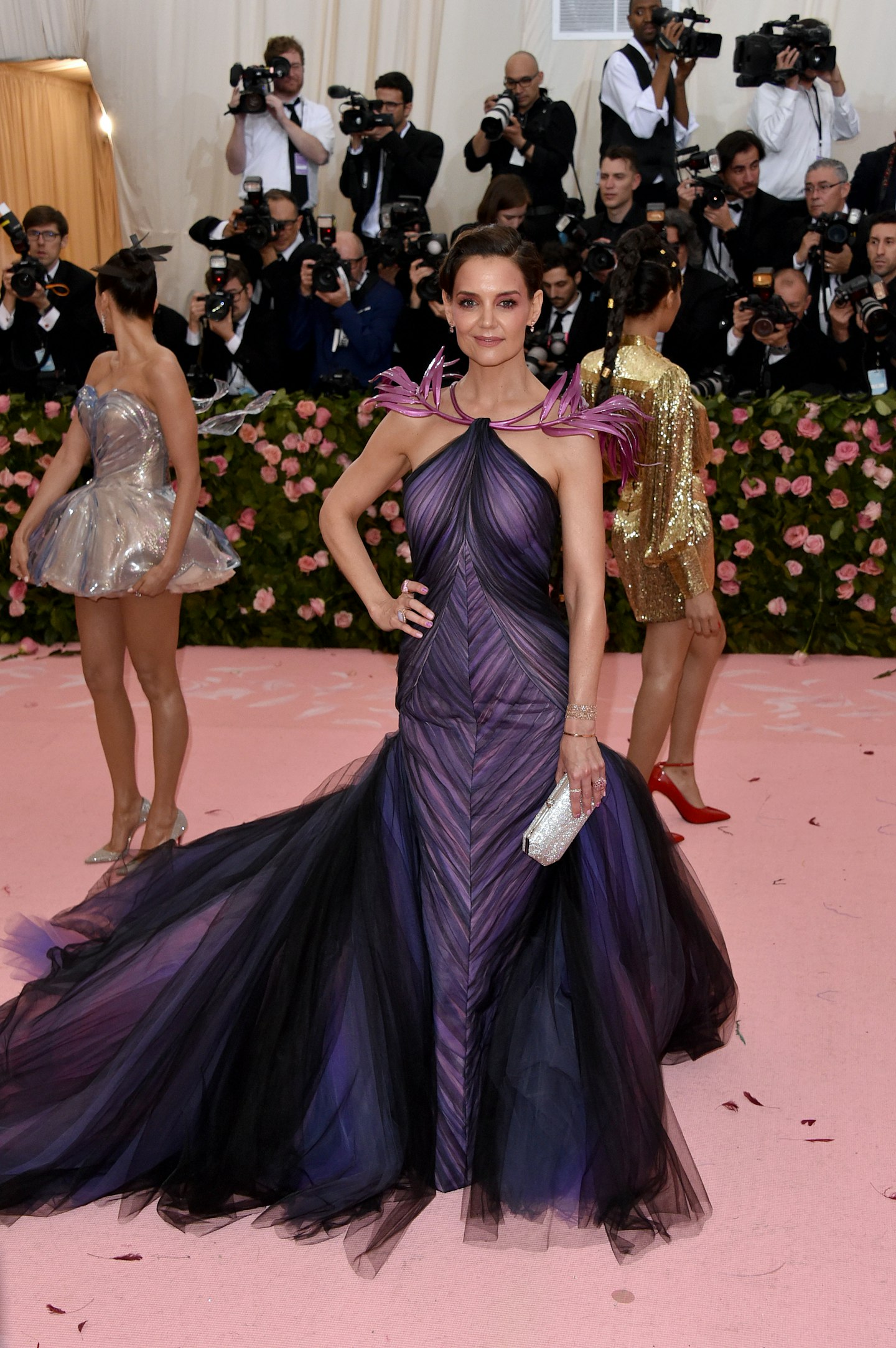 55 of 66
CREDIT: u00a9 Getty Images
Katie Holmes wore Zac Posen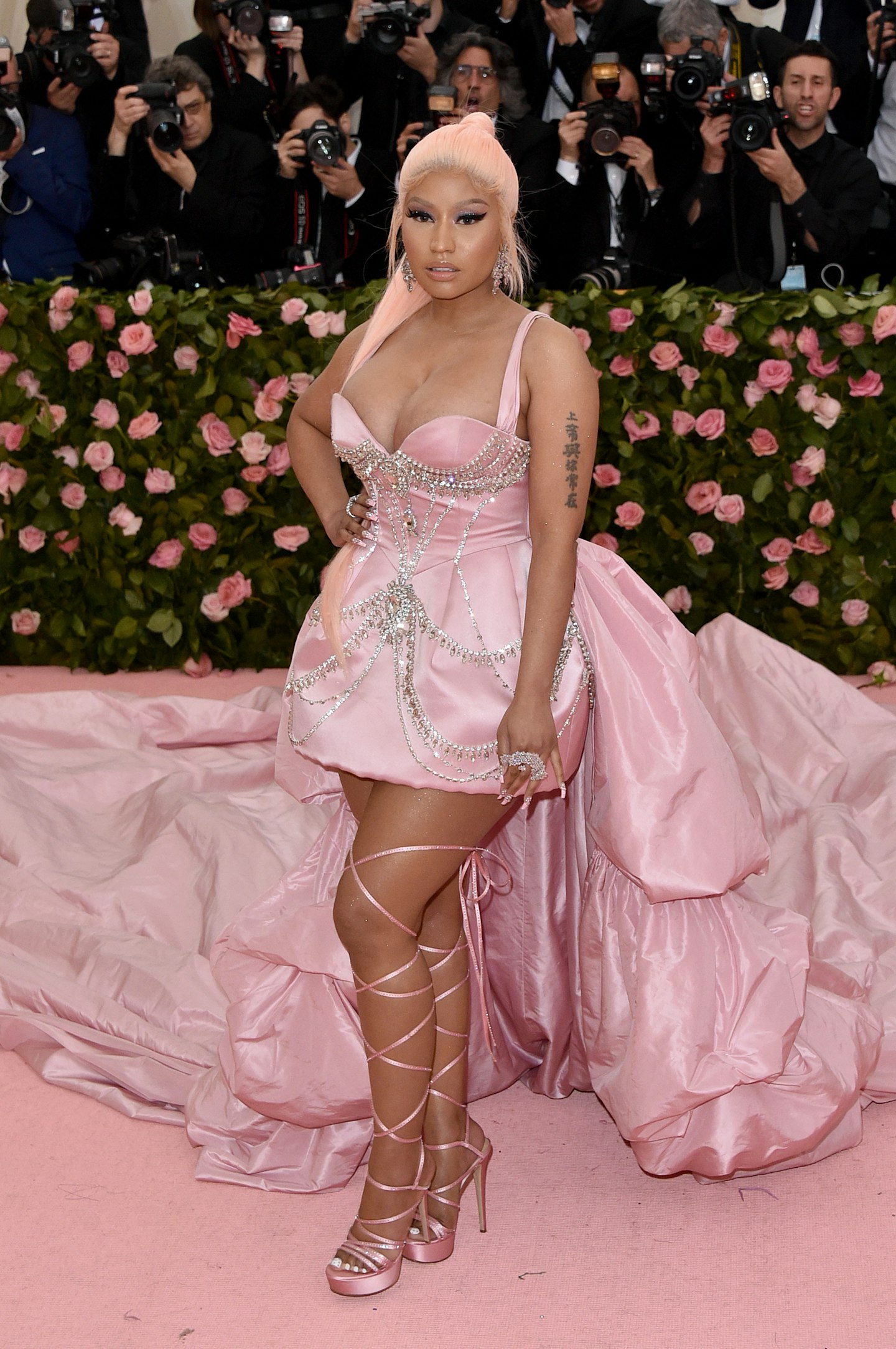 56 of 66
CREDIT: u00a9 Getty Images
Nicky Minaj wore a pale pink gown with a dramatic train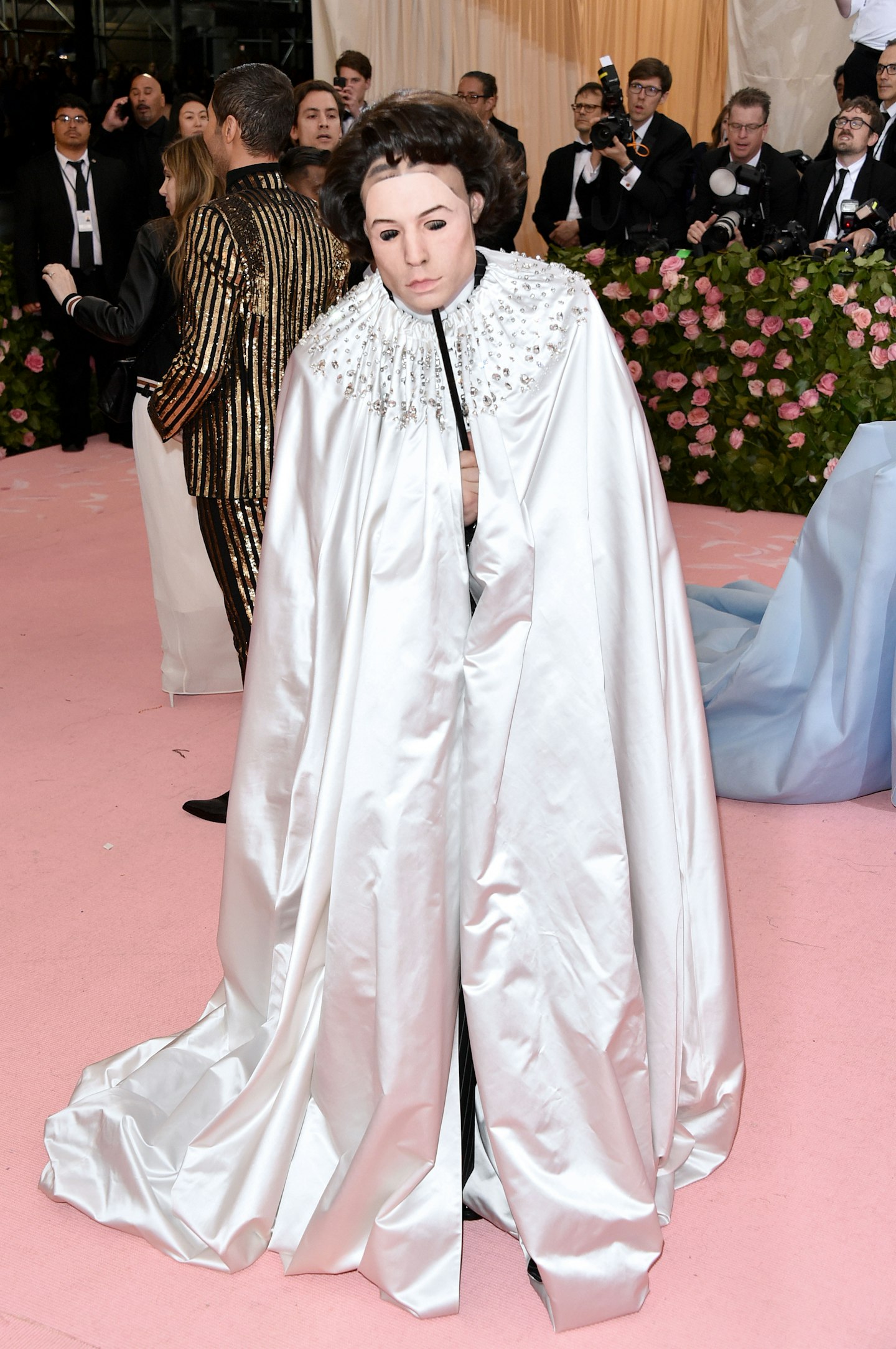 57 of 66
CREDIT: u00a9 Getty Images
Ezra Miller wore custom Burberry, designed by Ricardo Tisci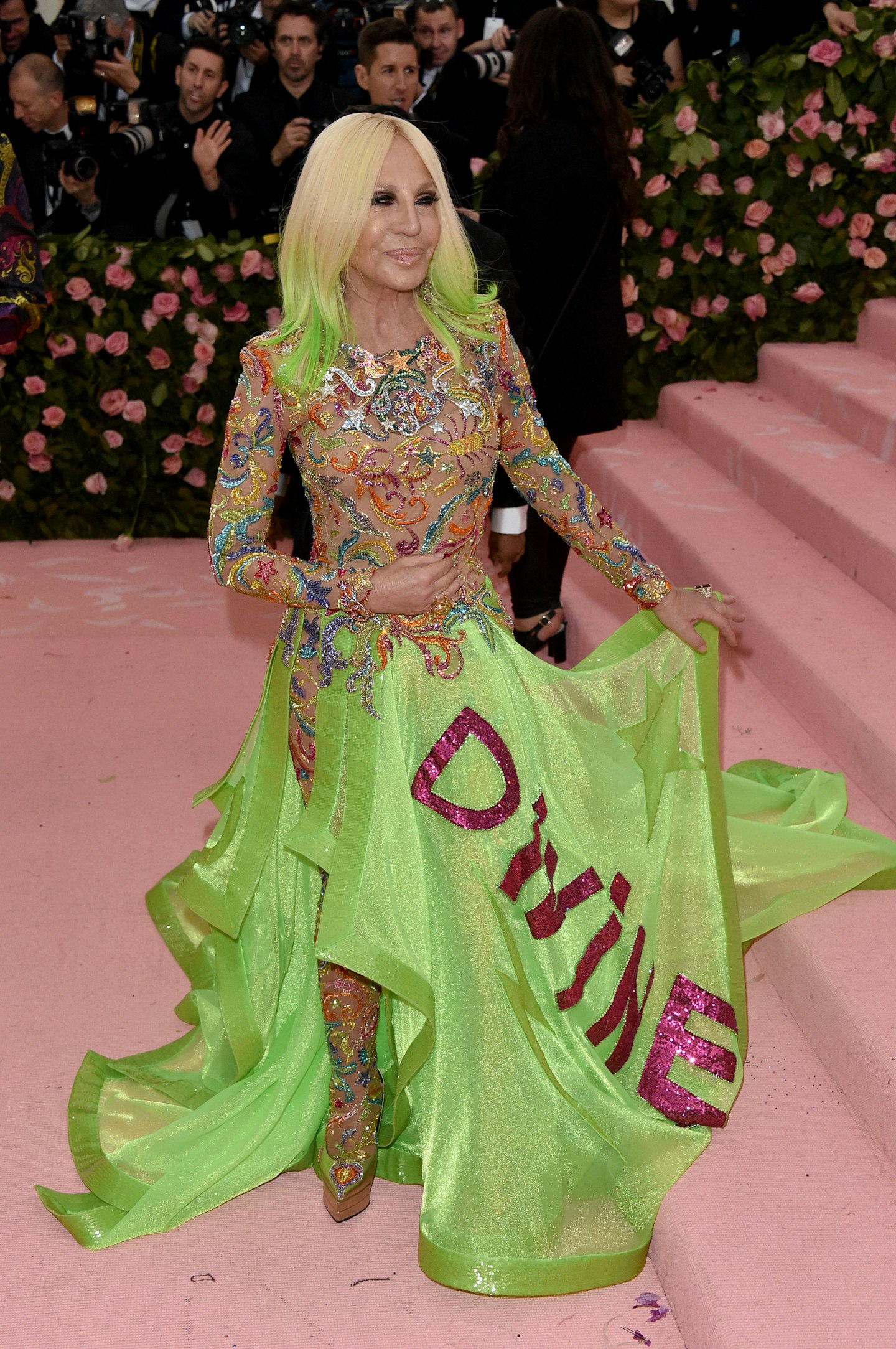 58 of 66
CREDIT: u00a9 Getty Images
Donatella Versace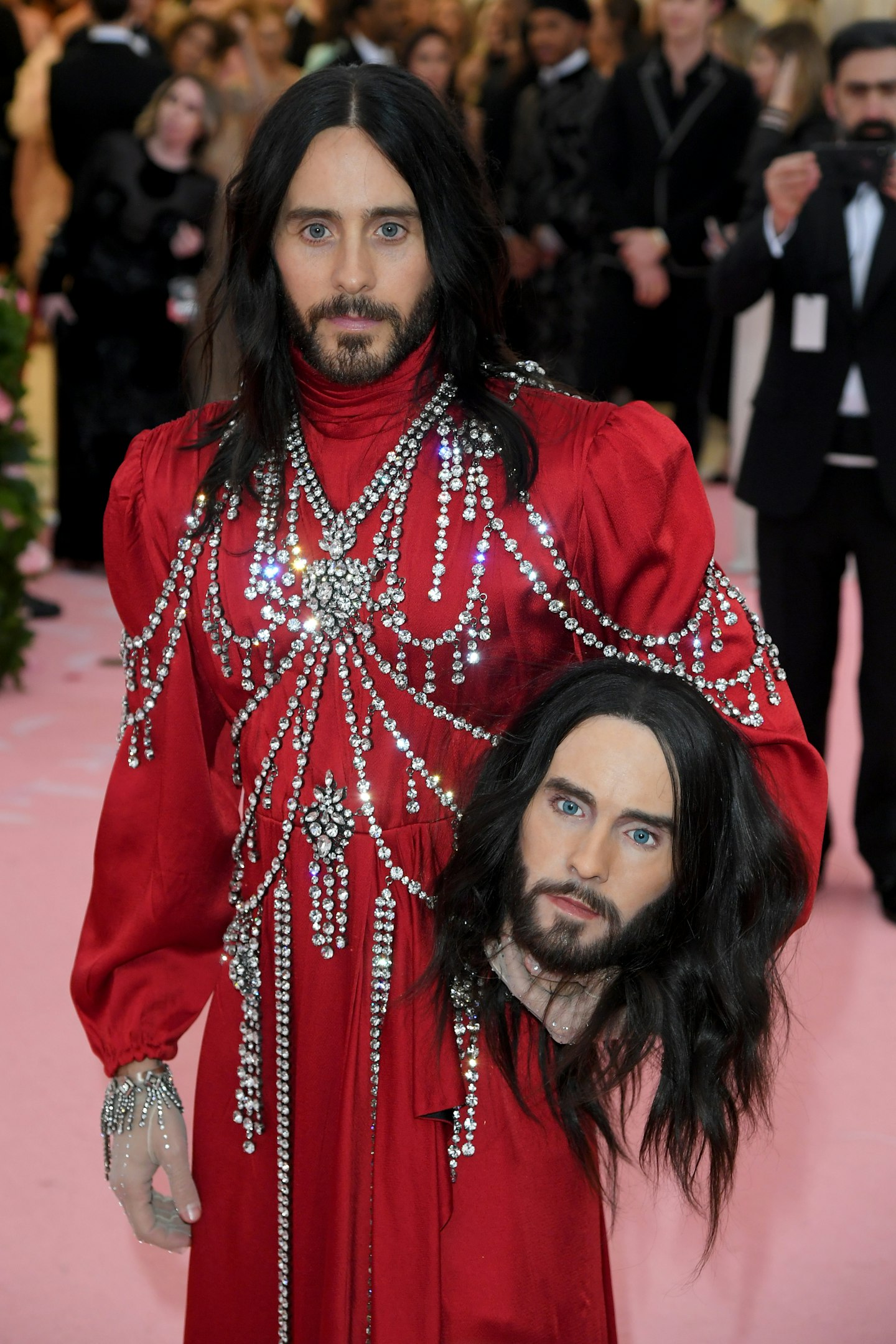 59 of 66
CREDIT: u00a9 Getty Images
Jared Leto recreated a Gucci catwalk look, complete with a spare head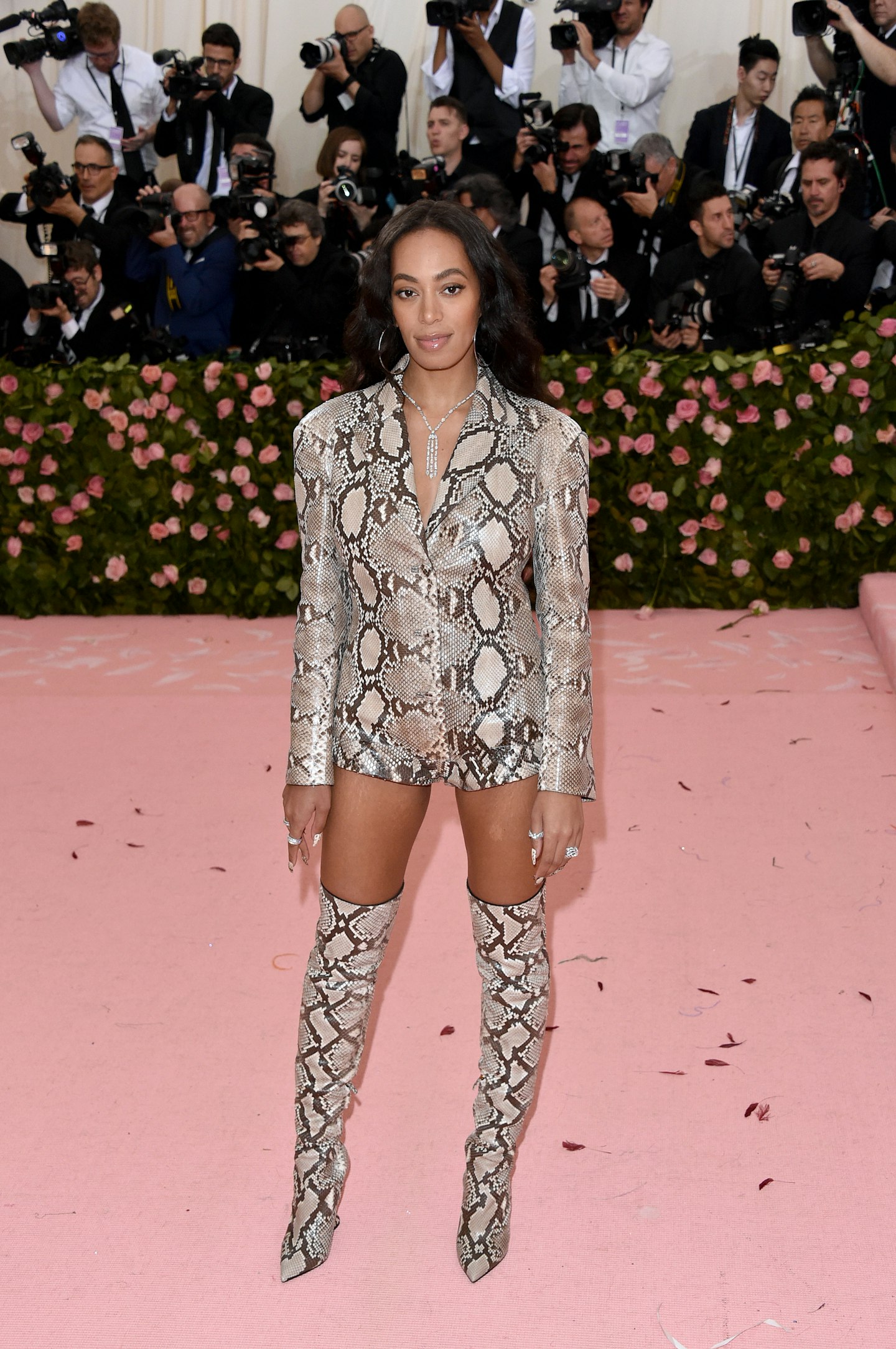 60 of 66
CREDIT: u00a9 Getty Images
Solange Knowles in Salvatore Ferragamo
61 of 66
CREDIT: u00a9 Getty Images
Penelopé Cruz in vintage Chanel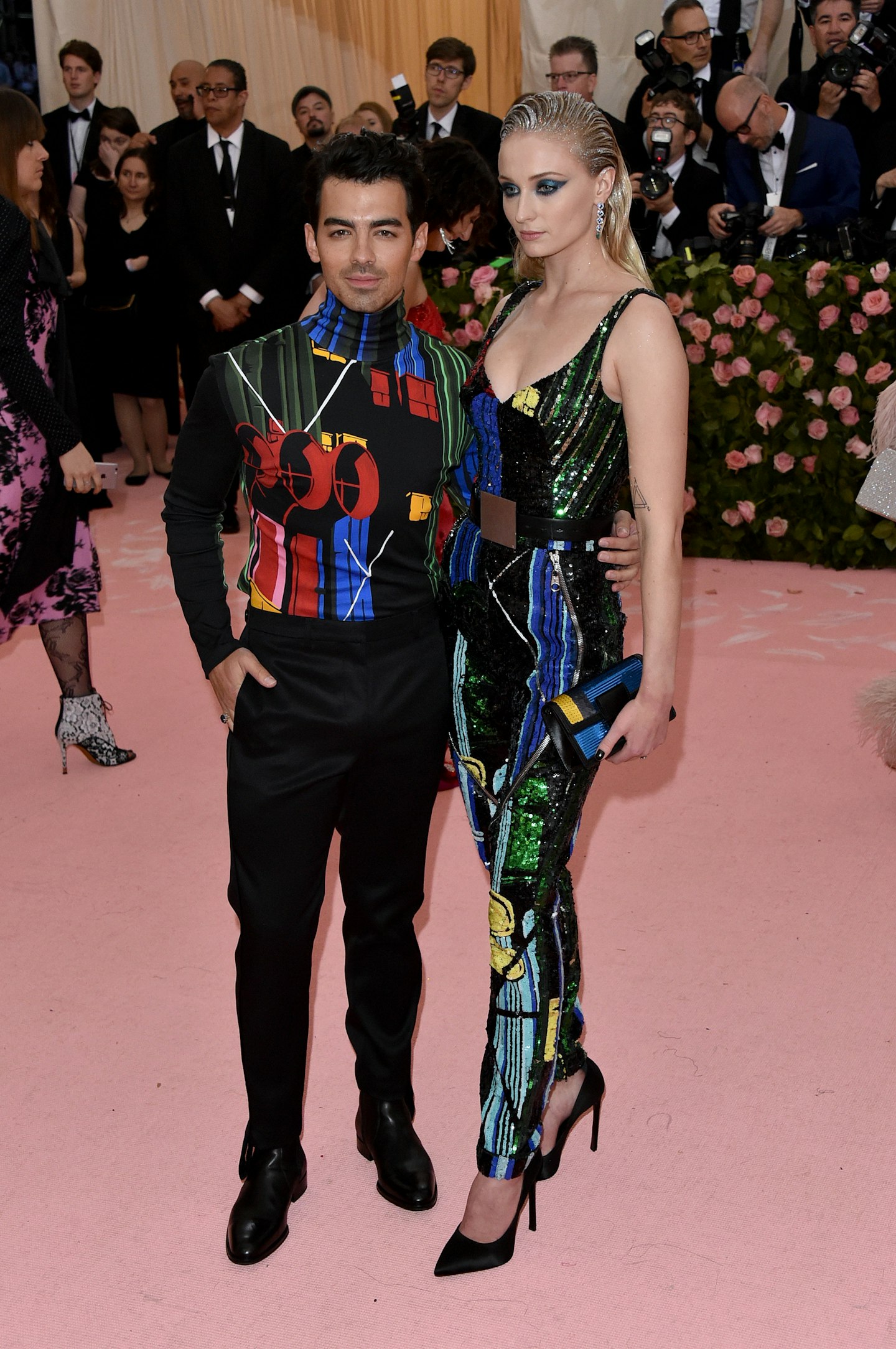 62 of 66
CREDIT: u00a9 Getty Images
Newlyweds Joe Jonas and Sophie Turner co-ordinated in Louis Vuitton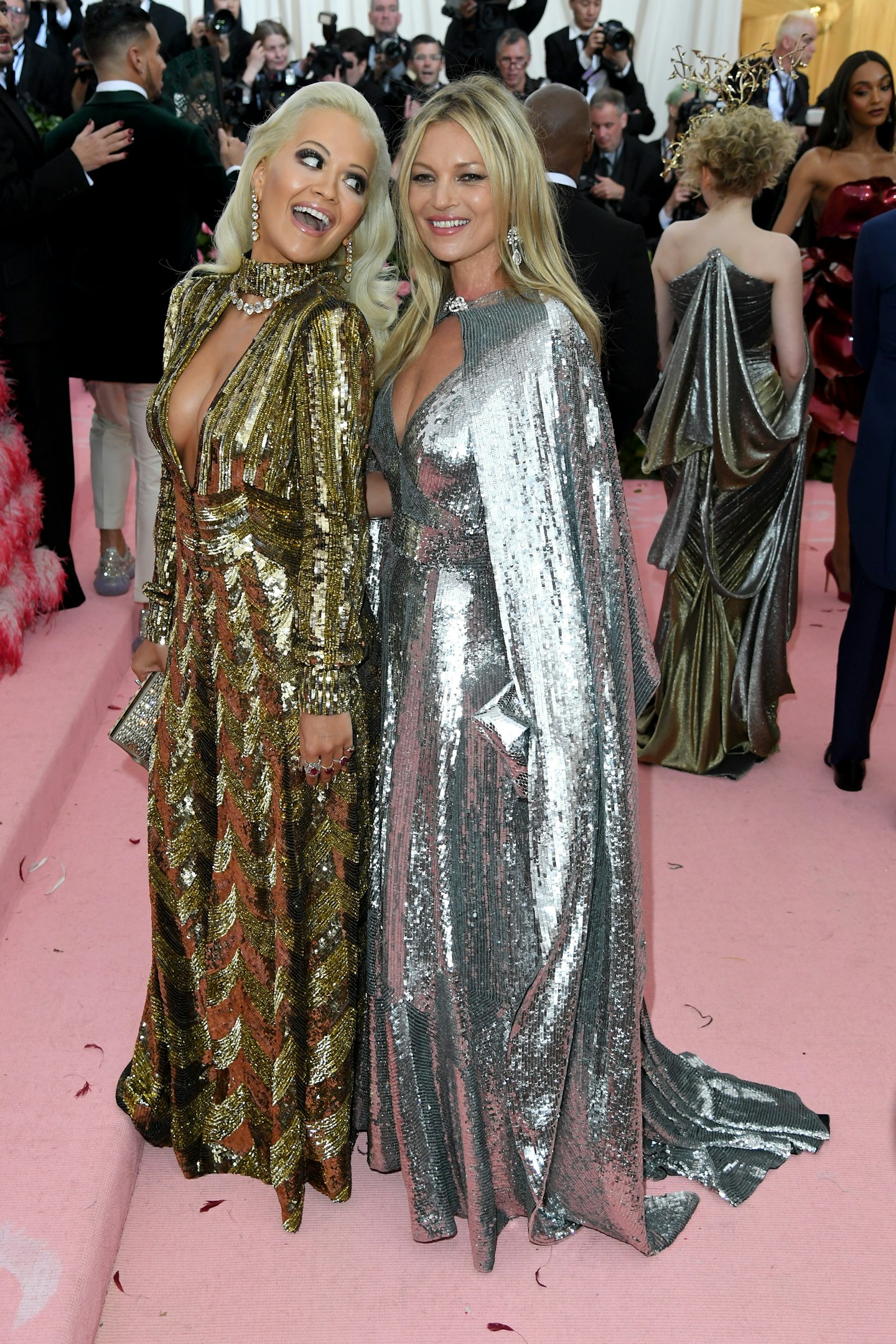 63 of 66
CREDIT: u00a9 Getty Images
Rita Ora and Kate Moss wore metallic gowns by Marc Jacobs
64 of 66
CREDIT: u00a9 Getty Images
Lupita Nyong'o wore a rainbow creation by Versace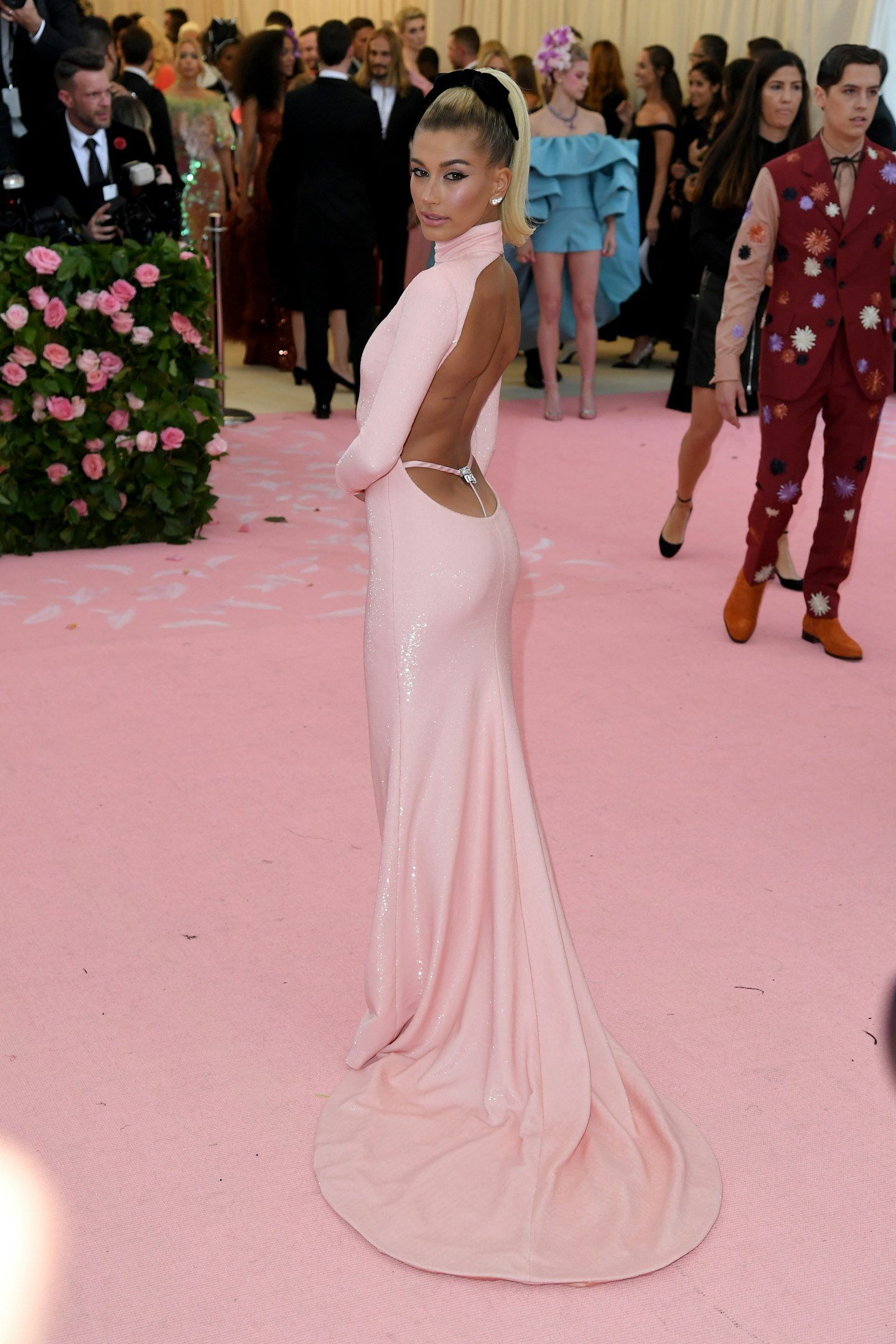 65 of 66
CREDIT: u00a9 Getty Images
Hailey Bieber in custom Alexander Wang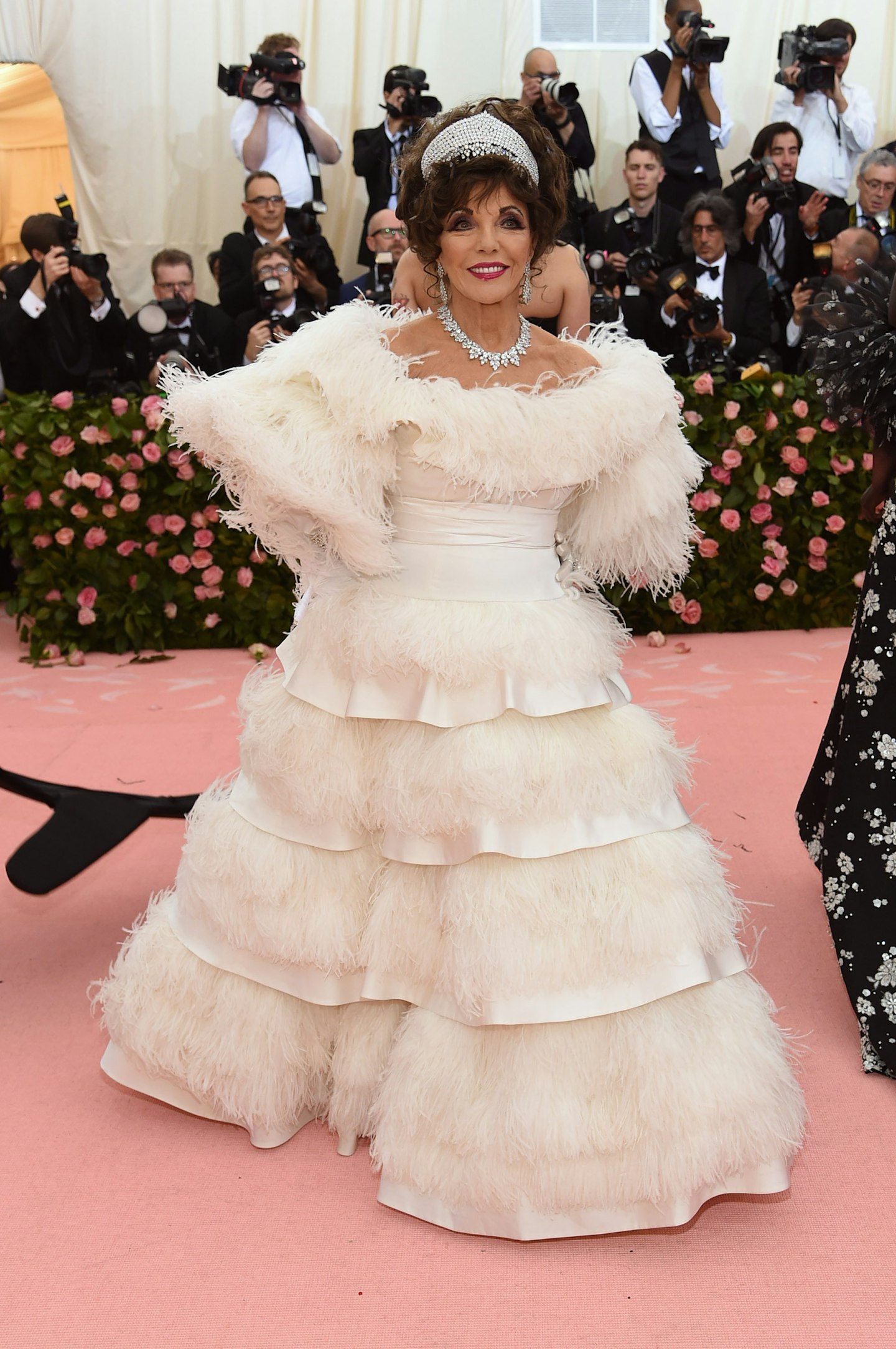 66 of 66
CREDIT: u00a9 Getty Images
Joan Collins in a Valentino gown
If you're a sucker for the Spice Girls and love a bit of One Direction, you need heat Radio in your life. We're online at heatradio.com. You can still get us on the free app on your Android, iPhone or tablet. Tune in on Freeview channel 716 on the telly or get us on your smart speaker by asking it to "play heat radio."