Peter Andre is the Australian singer-songwriter, slash mega-hunk, that first caught our attention back in 90's with his reggae classic 'Mysterious Girl'.
He took part in I'm A Celebrity...Get Me Out of Here in 2004, where he met fellow contestant, glamour model Katie Price, who he later married in 2005. The couple went on to have two children, Junior andPrincess, before parting ways after three and a half years. But, there's a lot more to this former singer than his high-profile divorce from the Pricey and serial six-pack flashing...
From his hit singles 'Mysterious Girl' and 'Flava', to his reality ITV shows like Peter Andre: My Life, and his appearance on Strictly Come Dancing in 2013, the 45-year-old has enjoyed major successes his lifetime.
So, as Peter prepares for his first (YES, FIRST) national UK tour, take a look below to find out everything you need to know about the singer and reality TV star:
When is Peter Andre's Celebrating 25 Years UK tour?
He's officially back! With his Celebrating 25 Years tour, commencing February 2019, Peter takes a look back at his musical journey over the years, performing his best pop tracks from his early years to his most recent hits.
It's Peter's first national tour in the UK. Surprised? We are.
Sharing the news on Twitter, he posted a video announcing the plans. Peter wrote: "I am so excited to announce my Celebrating 25 Years Tour! 25 dates across the country celebrating 25 years in the business! It's gonna be a night of fun, memories and me!"
Is Peter Andre the voiceover for character Ace in Thomas and Friends?
Peter Andre was the voice for Ace in the 2018 movie in Thomas and Friends: Big World! Big Adventures! The Movie. Peter took to Instagram in January 2019to confirm the exciting news that there will be a sequel, and he's now back in the studio recording the voiceover. Peter wrote: "Back in the studio for my character Ace in Thomas and Friends. All will be revealed soon and I'm very excited."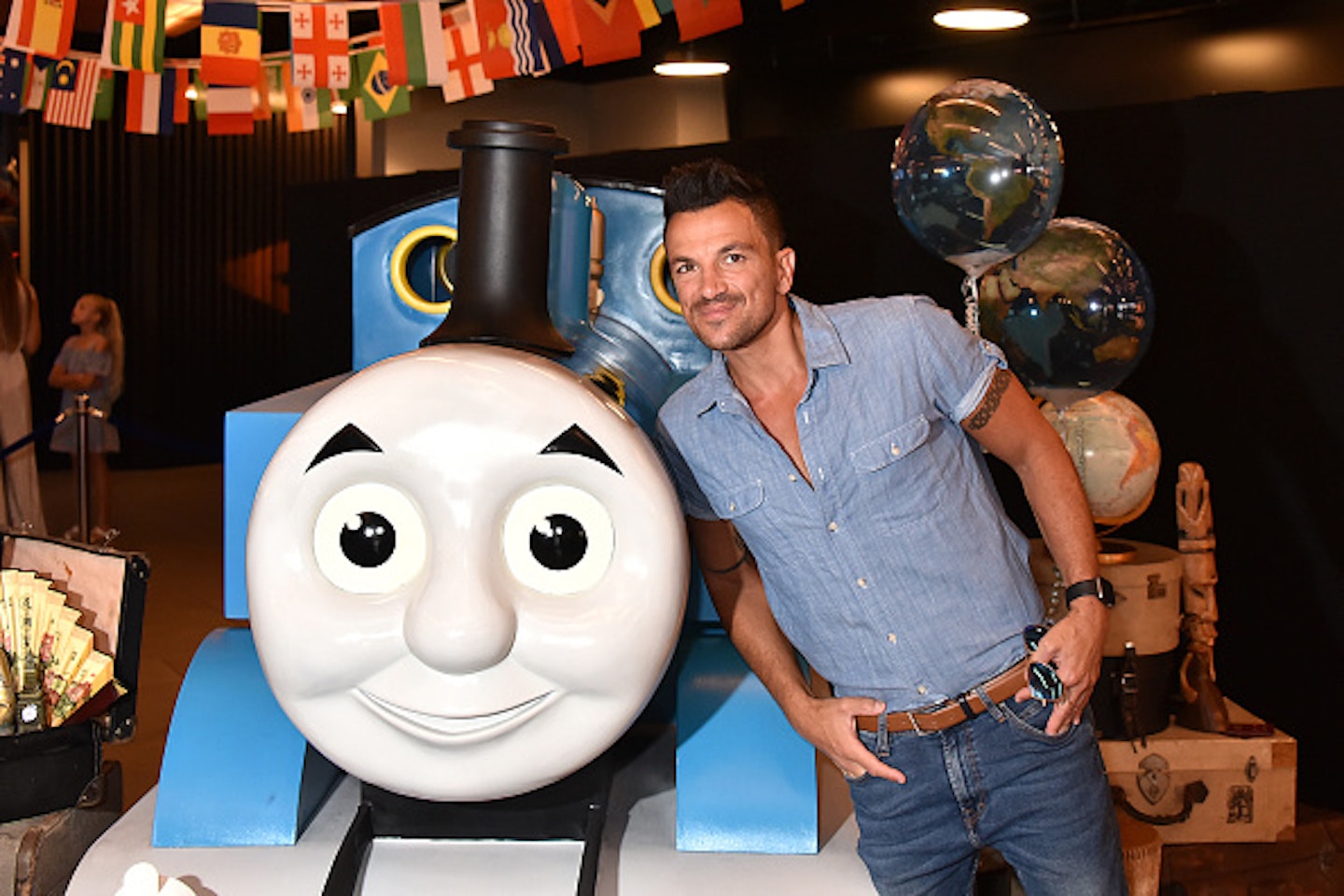 Were Peter and Emily visited by an unexpected Michael McIntyre in their bedroom?
Topless Peter Andre and wife Emily Andréa were left in utter shock when Michael McIntyre, dressed as a giant kangaroo, burst into their bedroom while they were sleeping. The pair were unexpected participants on Michael's BBC One entertainment show, in January 2019. Watch the video below:
Where was Peter Andre born?
Peter was born in Harrow, London to his Greek-Cypriot parents, Savvas and Thea.
How old is Peter Andre?
Peter was brought into the world on 27 February 1973, making him 45-years-old. He's aged pretty damn well, and even bagged himself Emily Macdonagh, who is 16 years his junior.
Where did Peter Andre grow up?
Do you come from a land down under? In 1979, six-year-old Peter and his family moved to Sydney and then onto Australia's Gold Coast.
Does Peter Andre have any siblings?
Peter is the baby of the family, having three older brothers, Chris, Danny and Michael, as well as big sister, Debby.
What was Peter Andre's first job?
At just 16-years-old Peter became a contestant on the Australian talent show New Faces, which resulted in a recording contract for $146,000.
How did Peter Andre become famous?
Peter had a number of hits in Australia, like his single 'Gimme Little Sign', which reached number three and lasted for 31 weeks in the charts, but it wasn't until 1996 that the singer got his big break in the UK. His album, released in 1996, reached number one in the UK and included the summer pop classic 'Mysterious Girl'.
Watch his 'Mysterious Girl' video below:
Has Peter Andre appeared on any TV shows?
Appearing on I'm A Celebrity... Get Me Out of Here, in 2004, Peter launched into fame, coming third in the competition.
Since then he has appeared on numerous reality shows, including the Katie & Peter ITV2 fly-on-the-wall reality TV series, which included When Jordan Met Peter, and Katie & Peter: The Baby Diaries. He continued the show individually after his split from Katie in 2009, recording Peter Andre: The Next Chapter and Peter Andre: My Life.
Peter swapped solo singing for the samba, when he took part in Strictly Come Dancing, partnering with professional dancer Janette Manrara, in 2005. Starting off as the series favourite to win, he was the ninth contestant to be voted off.
He is also an established TV presenter appearing on shows like This Morning, Loose Women and Good Morning Britain, where he recently shared a memorable smooch with Piers Morgan on live TV.
How many Number 1 singles has Peter Andre had?
He had three Number 1 singles in the UK – 'Mysterious Girl', 'Flava' and 'I Feel You'. He also had one Number 1 album, 'Natural'.
In 2009, Peter released the album 'Revelation', and the single 'Behind Closed Doors' reached number 4 in the UK singles chart
Did Peter Andre release an album with Katie Price?
Yes, yes he did. We aren't kidding. The album, A Whole New World, was officially released on 27 November 2006. Did you buy it? Nope, didn't think so.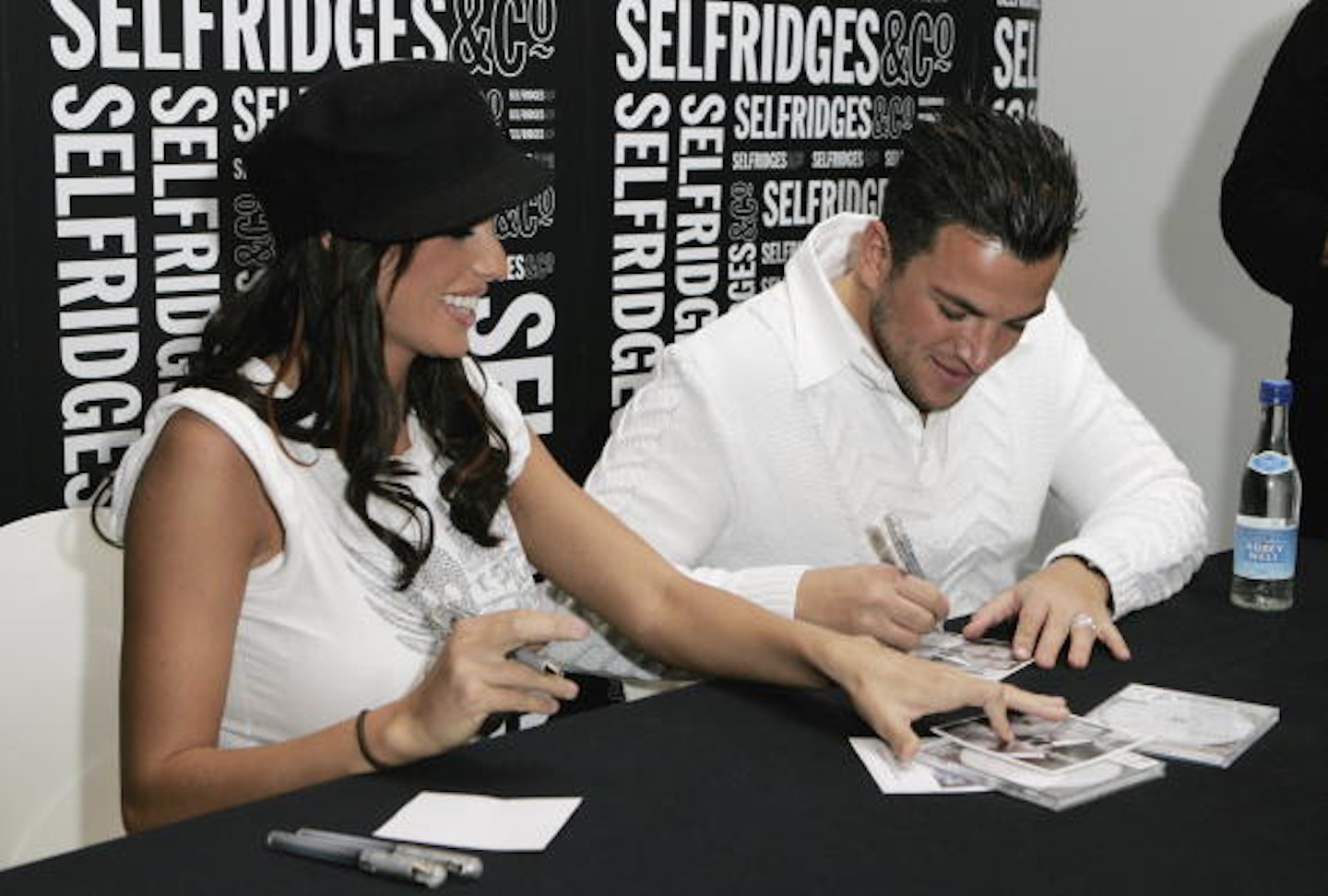 Peter Andre's relationship history:
It's been a bit of a rollercoaster in the world of love for Peter. He [divorced the Pricey for somewhat ambiguous reasons](https://closeronline.co.uk/celebrity/news/katie-price-real-reason-peter-andre-split/e-split/), leaving the UK public heartbroken for the inseparable dynamic duo in May 2009.
The 'Mysterious Girl' singer has had his fair share of dating experiences, having dated Rebekah Vardy, Casey Batchelor and Mel B.
Peter then wed medical student, now junior doctor,Emily MacDonagh in July 2015, whom he met, in 2010, through her father who was operating on his kidney stones. What a love story?
Ex-glamour model, Katie, and the natural brunette beauty, Emily, couldn't be more different. Has he finally found his match?
Peter and Katie Price:
Peter met glamour model Katie when they were contestants on I'm A Celebrity in early 2004. The couple got engaged shortly after in May 2014.
They tied the knot on September 10, 2005, in Highclere Castle, Hampshire.
They have two children together - Junior, born June 13, 2005, and Princess, born June 29, 2007.
But by May 2009 the fairytale was over, and the pair parted ways officially divorced by September 2009.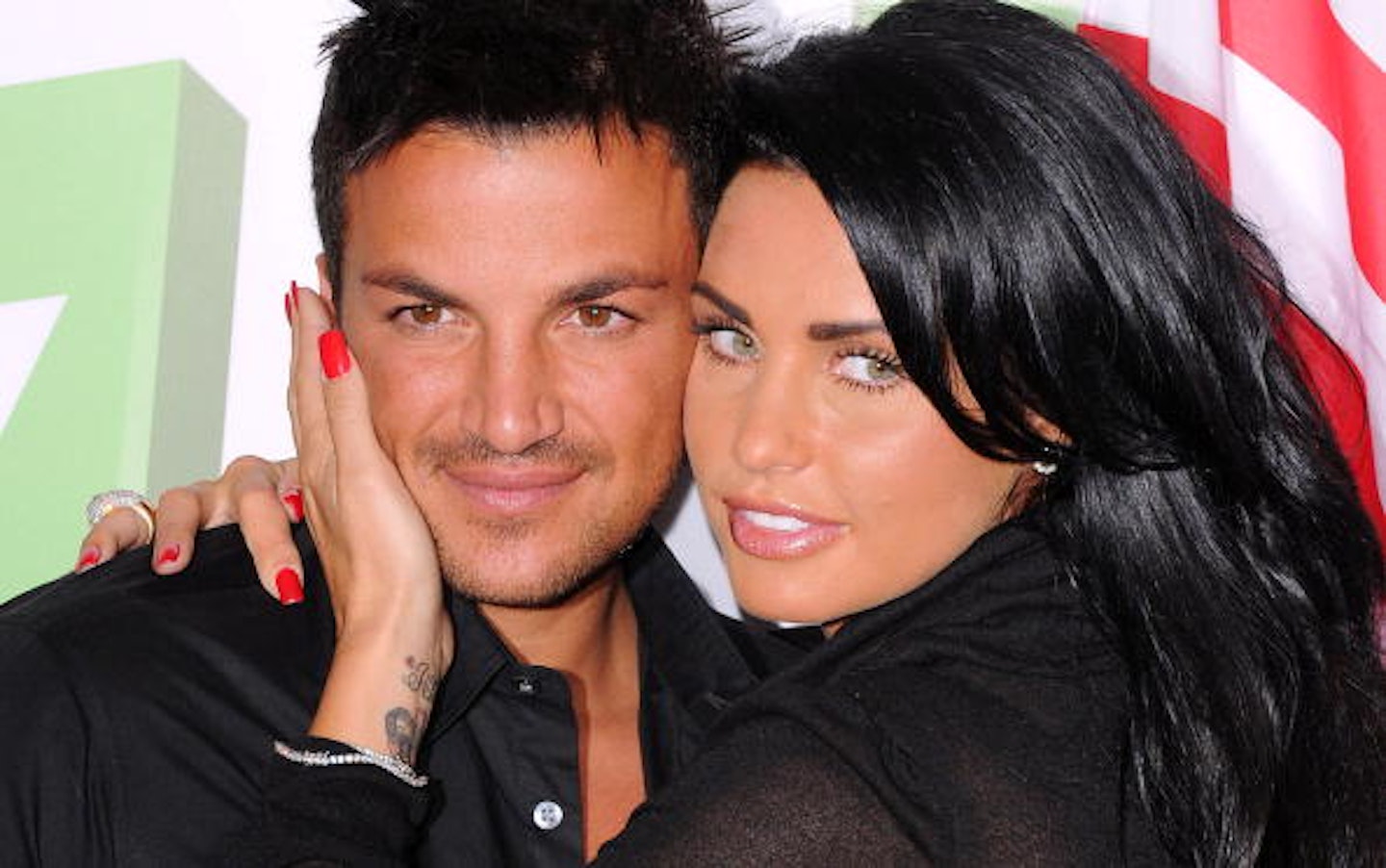 Peter and Emily Andre
Peter and Emily made their relationship public in 2012 at the Magic Mike Premiere. After a year of dating, the pair were expecting their first child, daughter Amelia.
Peter proposed to Emily on New Year's Eve 2013, and the couple tied the knot, in July 2015, in a ceremony in Exeter's Mamhead House.
In May 2016, Peter and Emily revealed that she was pregnant with their second child, [Theodore](https://heatworld.com/celebrity/news/peter-andre-baby-theodore-health-problems/roblems/), who was born in November 2016.
Will there be a third on the way?
Does Peter Andre have any children?
Peter is a busy dad, juggling four children. He and Katie Price have two children together, Junior, born on June 13, 2005, and Princess, born on June 29, 2007.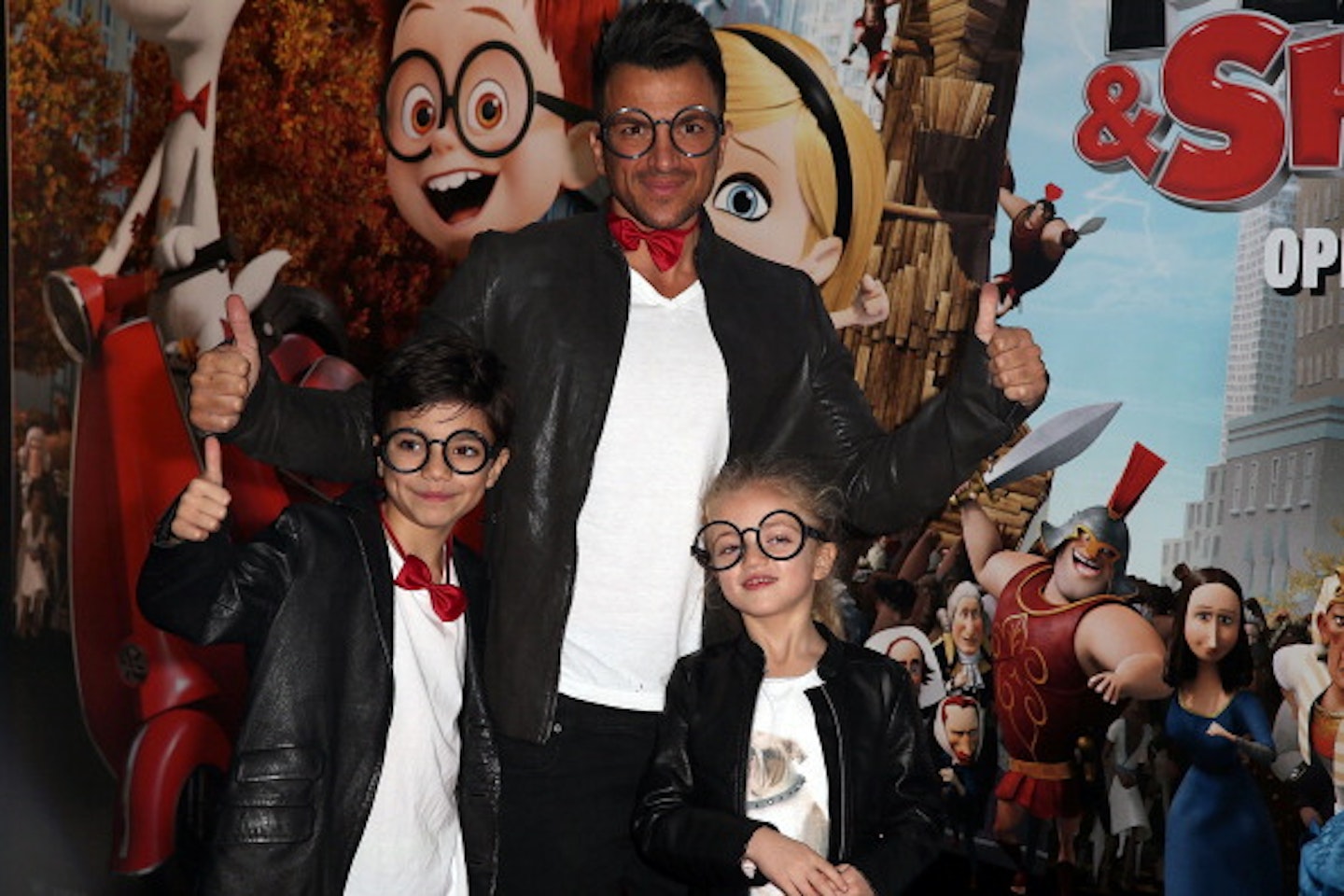 He then welcomed two children into the world with new wife Emily. Peter and Emily had their first child together, Amelia, on January 7, 2014. On November 22 2016, the couple had a baby boy, Theodore James.
Peter Andre's net worth?
With the success of his music career in the 90s, his reality tv career and business ventures including women's fragrances and even coffee shops, Pete's net worth is estimated to be around £12.3 million.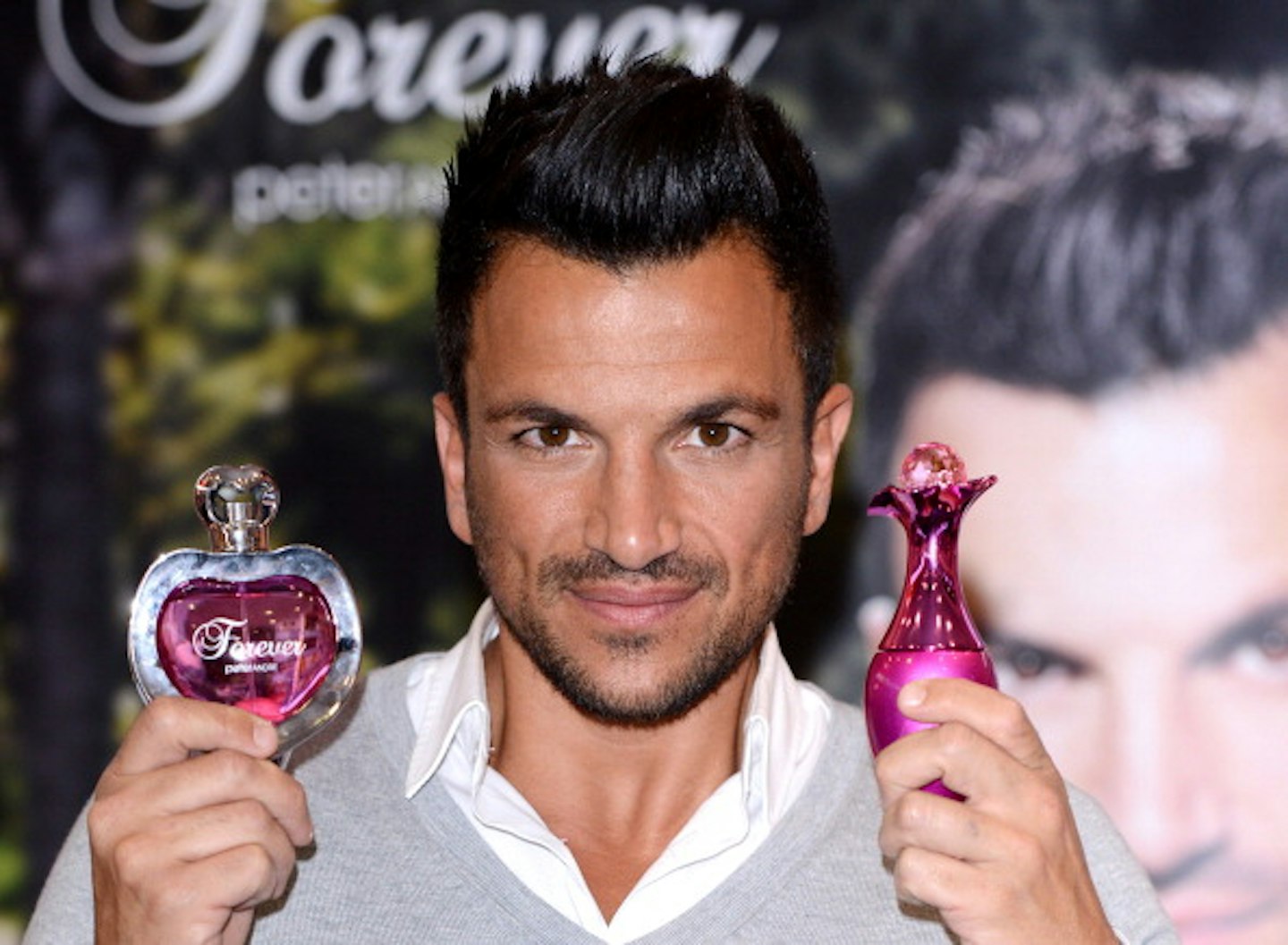 What is Peter Andre's Trust?
Peter is highly involved with charities. He launched his own charity, The Peter Andre Foundation, in 2013 with Cancer Research UK, in memory of his brother Andrew. He has also worked with the NSPCC, The Caudwell Children and Health Improvement Project Zanzibar.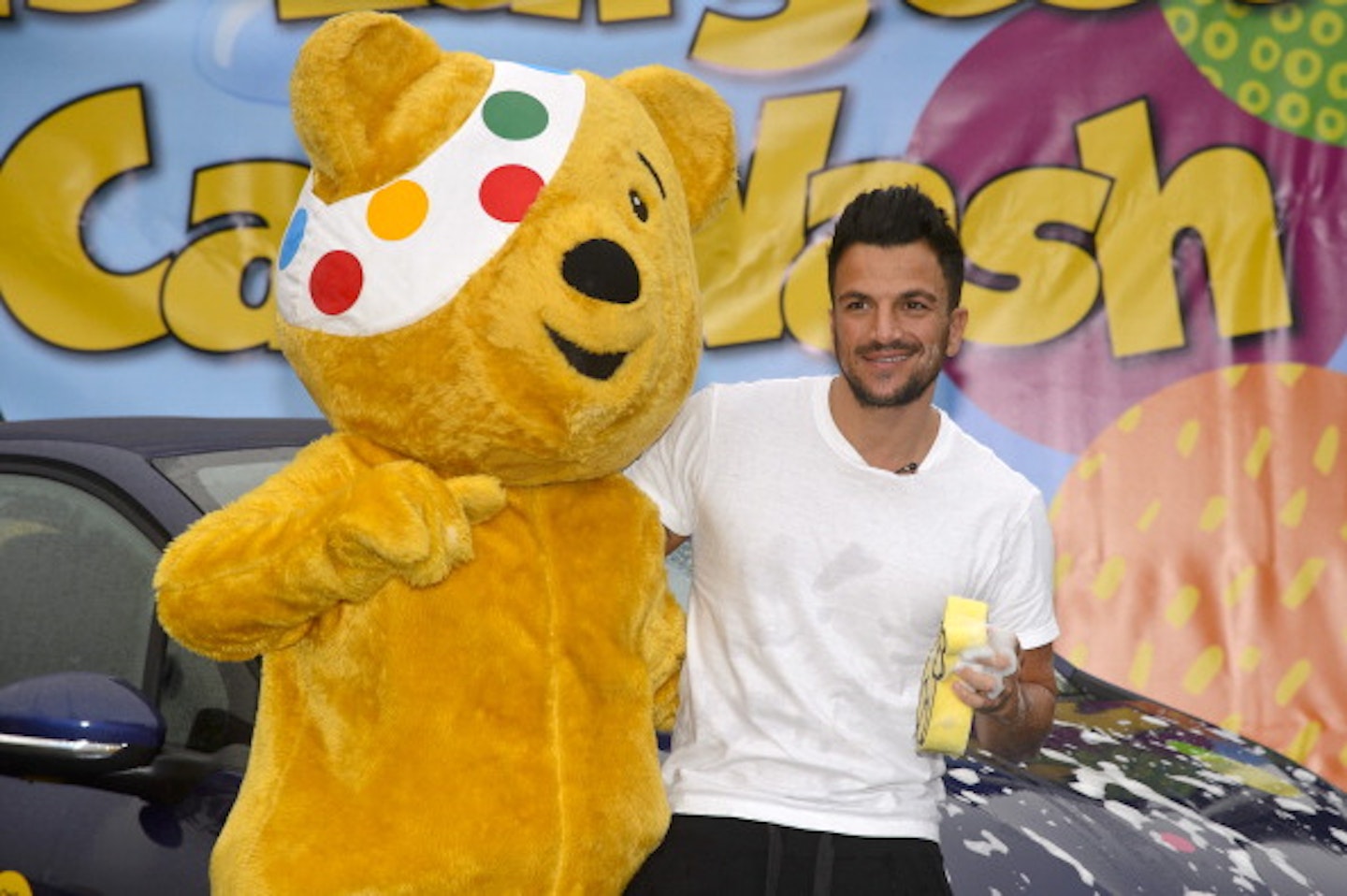 Peter Andre's tattoos?
The singer, who has some tribal tats on his arms, recently admitted that if it weren't for Emily, he probably would have ended up as inked as David Beckham.
He used to have Katie's name tattoo on his ring finger dedicated to ex-wife Katie Price, but underwent surgery in 2010 to have it removed (just the tattoo, not his finger).