Not sure about you guys, but we're stressing about the party season this year. Christmas is just around the corner and for some very odd reason we actually have a load of social plans coming up in the next few weeks. It's very unusual turn of events.
Most them also require dressing up in something fancy, which is a far cry from our current state: wrapped up in about 4582813 layers to shield us from the arctic weather.
Thankfully, In The Style has us covered with a brand new collection courtesy of pop princess Pia Mia.
And it's LIT.
Think sassy AF going out dresses for the Christmas party, and stylish slouchy co-ords for the morning after. We're obsessed.
We caught up with Pia ahead of the launch of her In The Style collab and the release of her new single Off My Feet to chat all things fashion, music and going 'out out'.
Hey Pia, tell us about the collection. How did the collab with In The Style come about?
I've always been super in to fashion! I'm really petite so it's always been super hard for me to find stuff to wear.
So when ITS hit me about wanting to do a collab and said they'd like me to design a few pieces for a collection I was really excited.
This is exactly what I've been wanting to do .
Describe the collection in three words?
Three words is really hard! It's just really versatile, but then they're also pieces that if you wear them people are going to stop and be like, 'you look dope'. Everything is a vibe.
It's basically just pieces that I think I'm missing in my wardrobe, stuff for when I need to go out and I don't really like what I have to wear. I've been able to make outfits that I'd love to wear.
What's your favourite outfit?
My favourite pieces are the lilac cami and shorts, teamed with the lilac faux-fur jacket. But there are so many great pieces, I also really love the bomber jacket.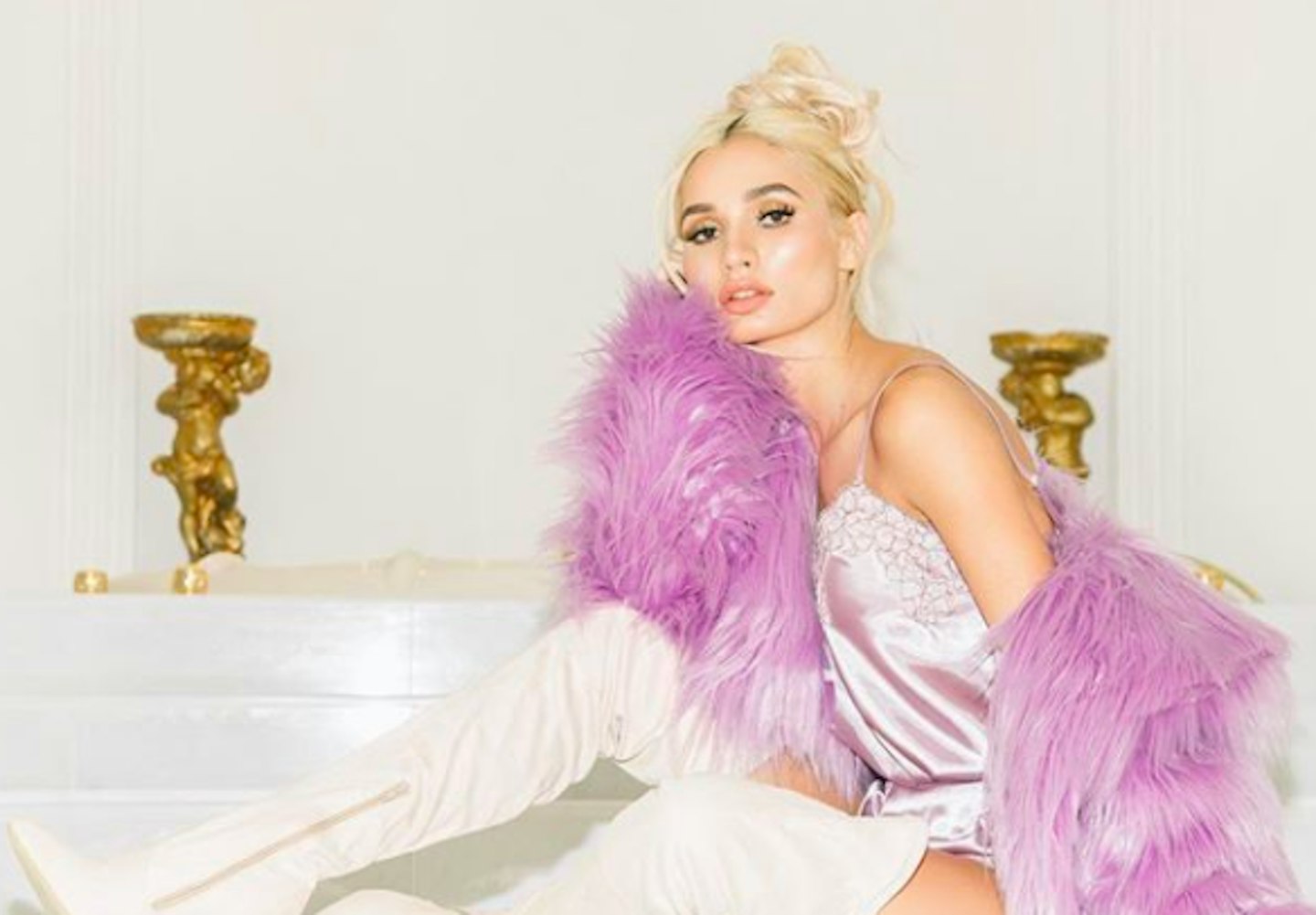 Who would you want to see wearing your collection?
I don't know about anyone in particular but all my friends have been hitting me up when they see the collection, saying 'omg, we love everything'.
They said they could totally tell I had designed it, 'cause it's definitely my vibe.
I'm just excited to see everyone in the world wearing it!
Where do you get your inspiration from? Do you have a style icon?
My inspo is super random. It could come from a piece of art, or a music video, or I could just make it up in my head. It really just depends on my mood that day.
Sometimes I want to be in trackies and sneakers and other times I want to be all dressed up and girly.
I also love going on Tumblr – it's such a good space for inspiration.
How would you describe your look?
I would say it's varied. I usually mix street and feminine. Like, if I'm gonna wear a baggy outfit, I'll wear it with heels. I like to mix vibes and switch things up.
How do you dress if you're heading 'out out'?
To the club? My go-to is a pair of thigh high boots. I've worn them to the death. And then I'd probably just team it with a cute dress.
It doesn't have to be super out there – we have a really cool dress in the collection which is super simple on the bottom, but has a corset detail on top.
What are your tips for standing out at the office Christmas party? What should we wear?
Sequins for sure. I'd say one of our really hot sequin dresses. They're going to be my holiday season staples.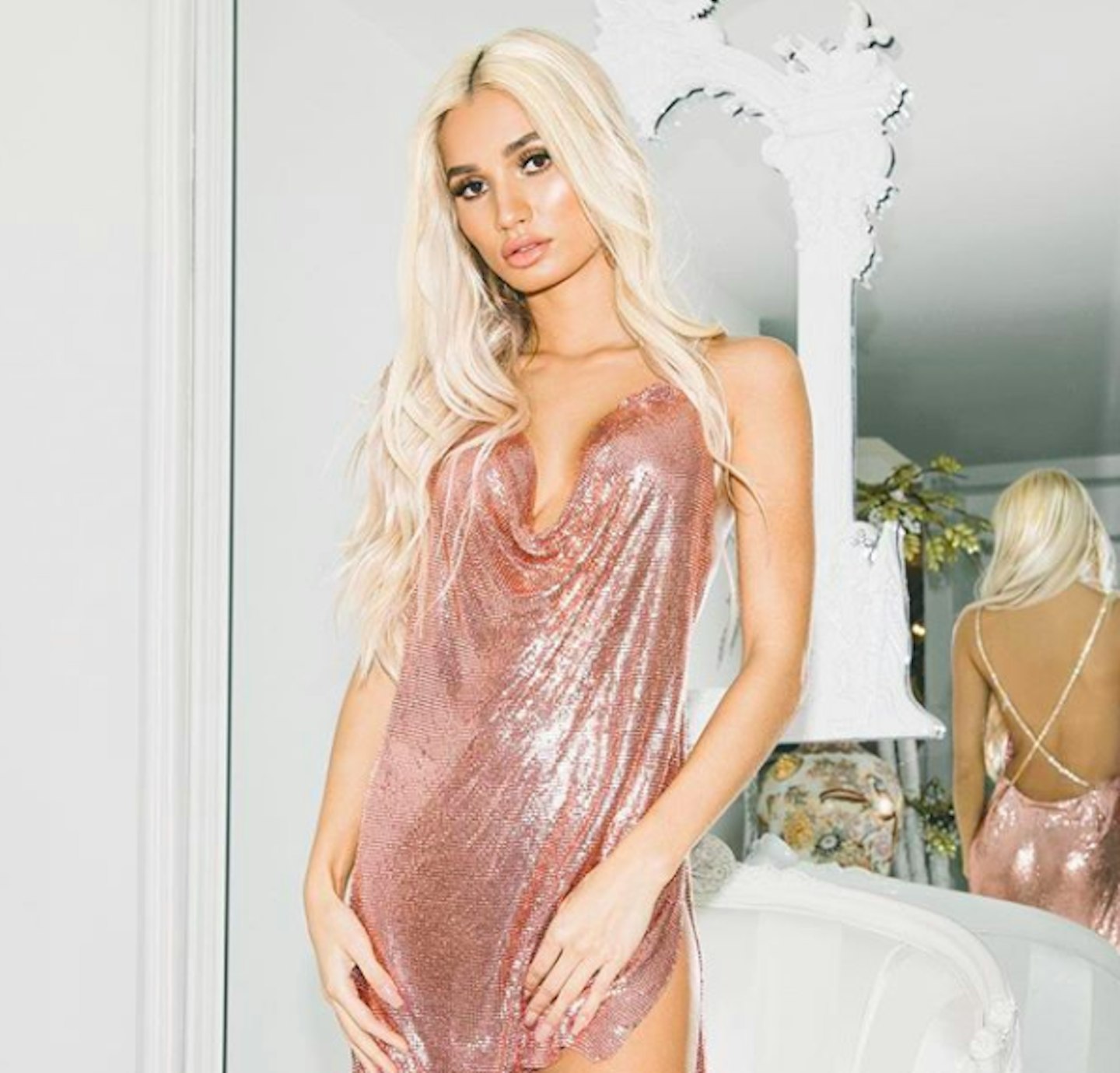 So, do you dress up on Christmas day? Or stay in your PJs all day?
I normally stay in pyjamas for the first half. Then when we do dinner I go and get dressed up. Hair, makeup and everything.
Speaking of makeup, what look do you usually go for? What's a good beauty look for a Christmas party?
For going out makeup, I think you should accentuate either eyes or lips, but not both.
And always have a good bronzer.
Let's talk about your music now. You've worked with some fab artists, what's been your favourite collab?
I'd say my Do It Again record. Just because that song was inspiration from my first concert I ever went to – which was a J Boog concert. And it was so great to work with him as a fellow Islander on the track.
Working with Chris [Brown] and Tyga, too! They're like older brothers to me. Chris is someone whose performances I've always looked up to. The way he dances and his videos, just across the board he's so talented.
So that record on the whole, including the video was just so perfect and totally my vibe.
Is there someone in particular you'd like to work with in the future?
There's two, but they're a bit random.
I'd love to work with Ed Sheeran. He's so talented, I love the way he writes and performs live.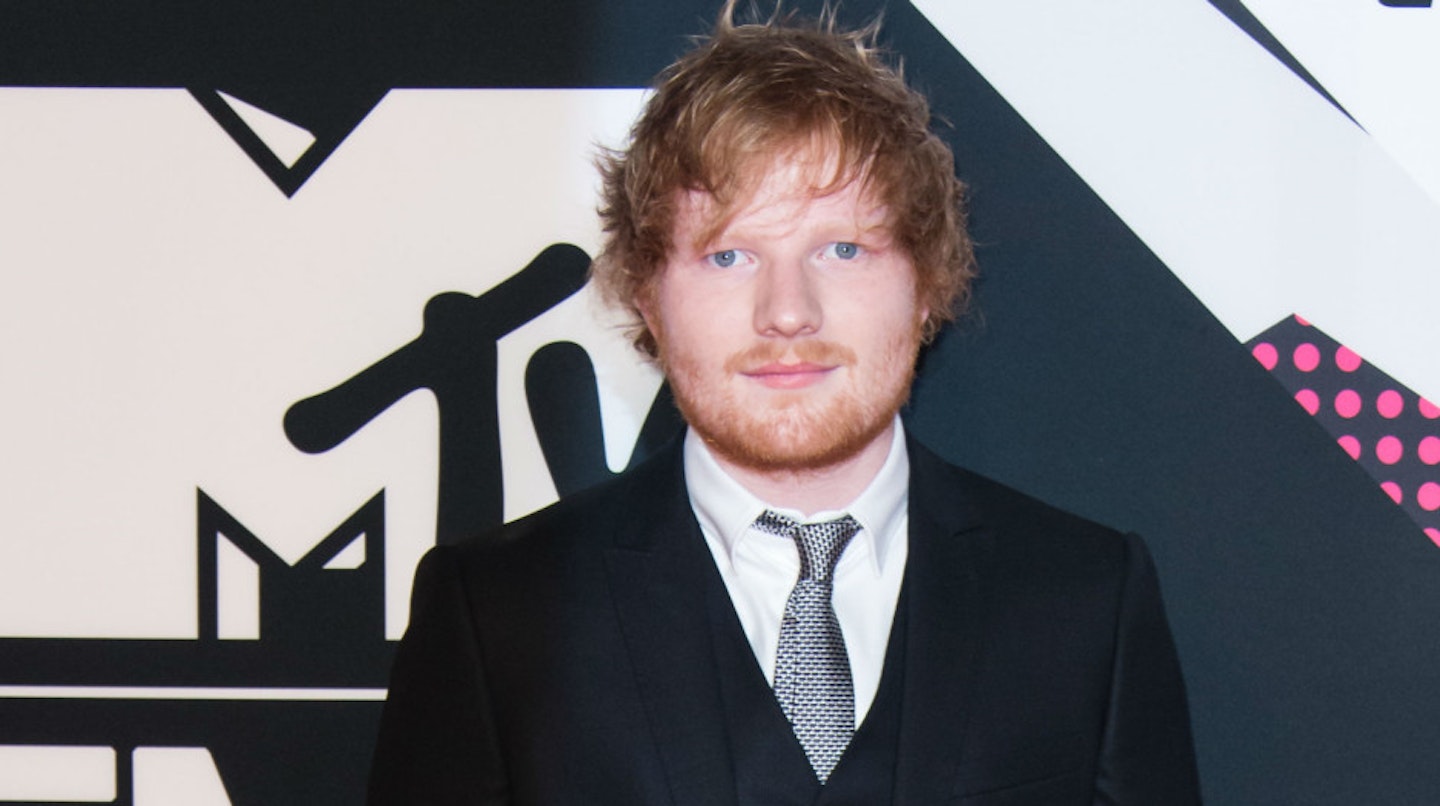 And also I'd love to work with Celine Dion. She is my dream! I saw her in Las Vegas for my 21st birthday a few months ago and I literally cried the entire time.
What do you listen to get you in the mood for a night out? Talk us through your going out playlist...
Definitely anything Drake, some old school T Pain and then at the moment I'm loving Rick Flair Drip by Offset and Metro Boomin.