If you're anything like us, you'll no doubt have booked a spin class straight off the back of Ariana Grande and Nicki Minaj's Side to Side video. You'll then have cancelled said spin class in favour of a Byron burger and G&T. No regrets, eh? No regrets.
Well thankfully Ari herself is still dedicated to the cause, doing enough exercise for all of us and signing a big bucks deal as the new face of Reebok.
Meanwhile we ate a whole Camembert last night. Whatever. We report on the news, weren't not THE NEWS.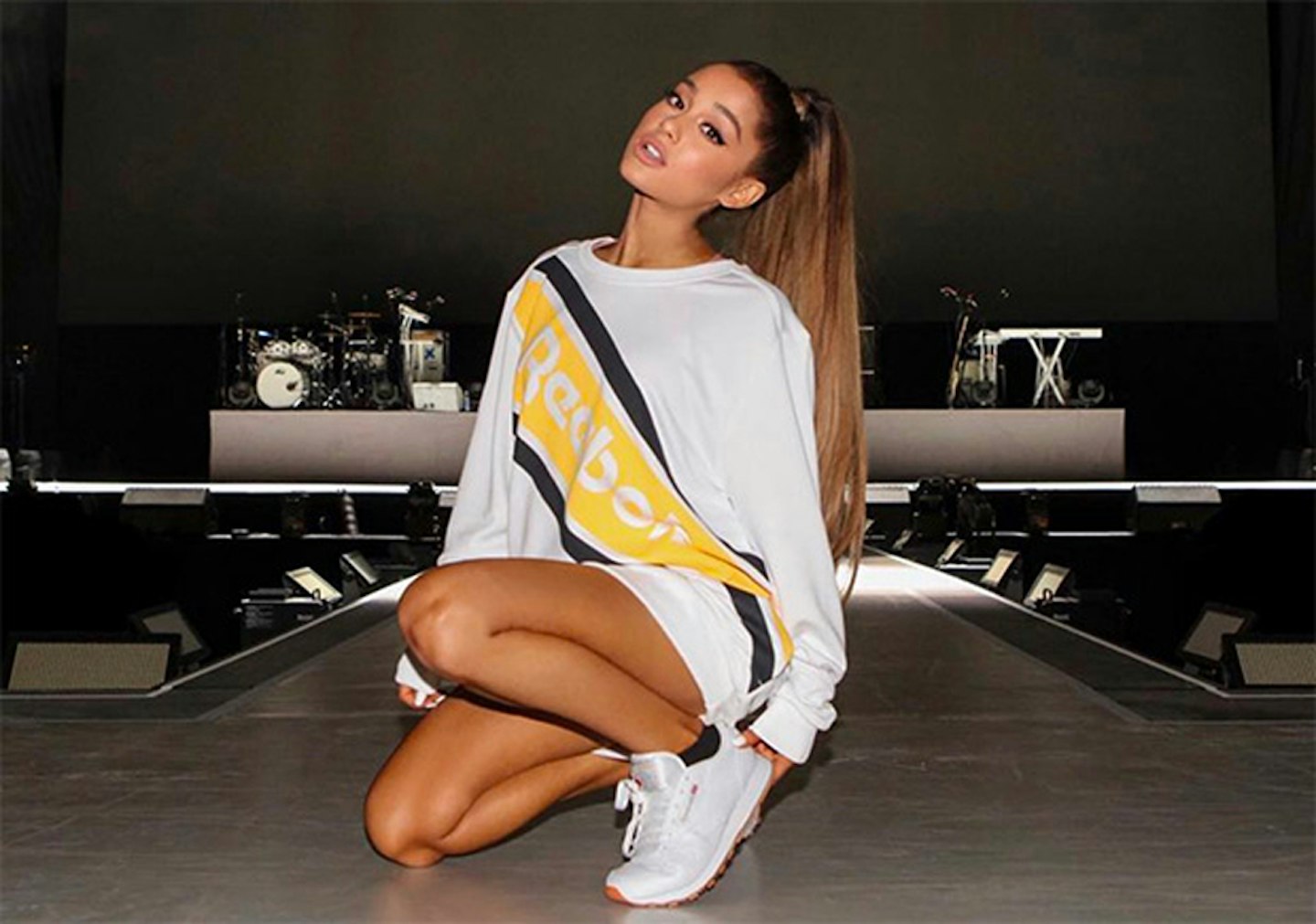 Joining forces with one of the world's biggest sportswear brands, Ariana's signed a deal to become the oh-so-pretty face of activewear.
Chucking a pic to announce the Ariana x Reebok campaign on Instagram for her casual 113 million followers, saying: "Confidence, self belief and self expression. I am proud to partner with @Reebok who has the same ideals and beliefs as me & that I hope to instill in my babes."
Essentially, we're one step closer to becoming Ariana Grande via the medium of clothing and we're not mad about it.
Now, where did we leave our snack sausage rolls...?
NOW READ:
WHAT FEUD? Cheryl and Sarah Harding have been tweeting each other, mate