Being a Taylor Swift fan is quite the whirlwind. Firstly, Tay Tay dropped both folklore and evermore in 2020, then we were treated to the All Too Well (10-Minute Version) and now, of course, it's the incoming era of Speak Now (Taylor's Version) - and the Eras Tour.
Whether they've been there from the start or have jumped on the bandwagon recently, the best Taylor Swift fan gifts are the ones that are really thoughtful - and, really smart, too.
With a whopping 44-song setlist, it's unbelievable that Taylor can even remember every song lyric. Including performances from Shake It Off to Look What You Made Me Do, it's really making us appreciate her extra-large discography. So, what better excuse to invest in a piece of timeless merch?
From Bejewelled-inspired earrings and clothes to *that* keyring from the All Too Well short film, there are plenty of Taylor Swift fan gifts out there that will make them forget about all their champagne problems. You can even snap up a replica of the exact cardigan Taylor Swift wore in her music video of, well, cardigan.
It's me, hi. I'm the problem, it's me.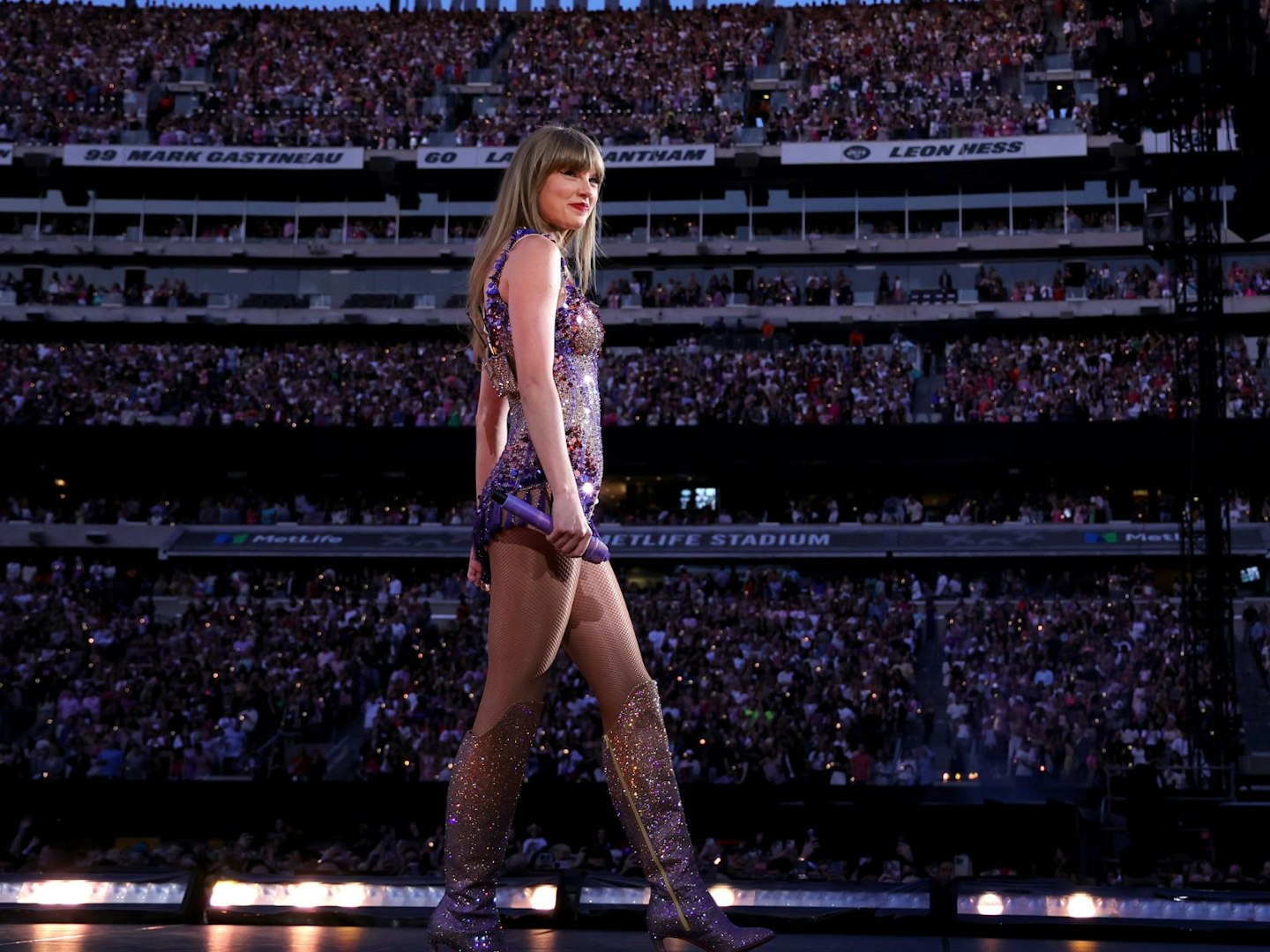 Plus, with Taylor Swift's Eras tour FINALLY coming to the UK (with a whole lot of videos and pictures to swoon over), you might have to just buy all the gifts to get through it. We'll take a nice Taylor t-shirt to celebrate.
So, for all the Swifties in your life and to really show off the fact that you're Taylor's number one fan, here are the best Taylor Swift fan gifts online, no matter what your favourite album is.
SHOP: Taylor Swift fan gifts to buy your friends (or, yourself)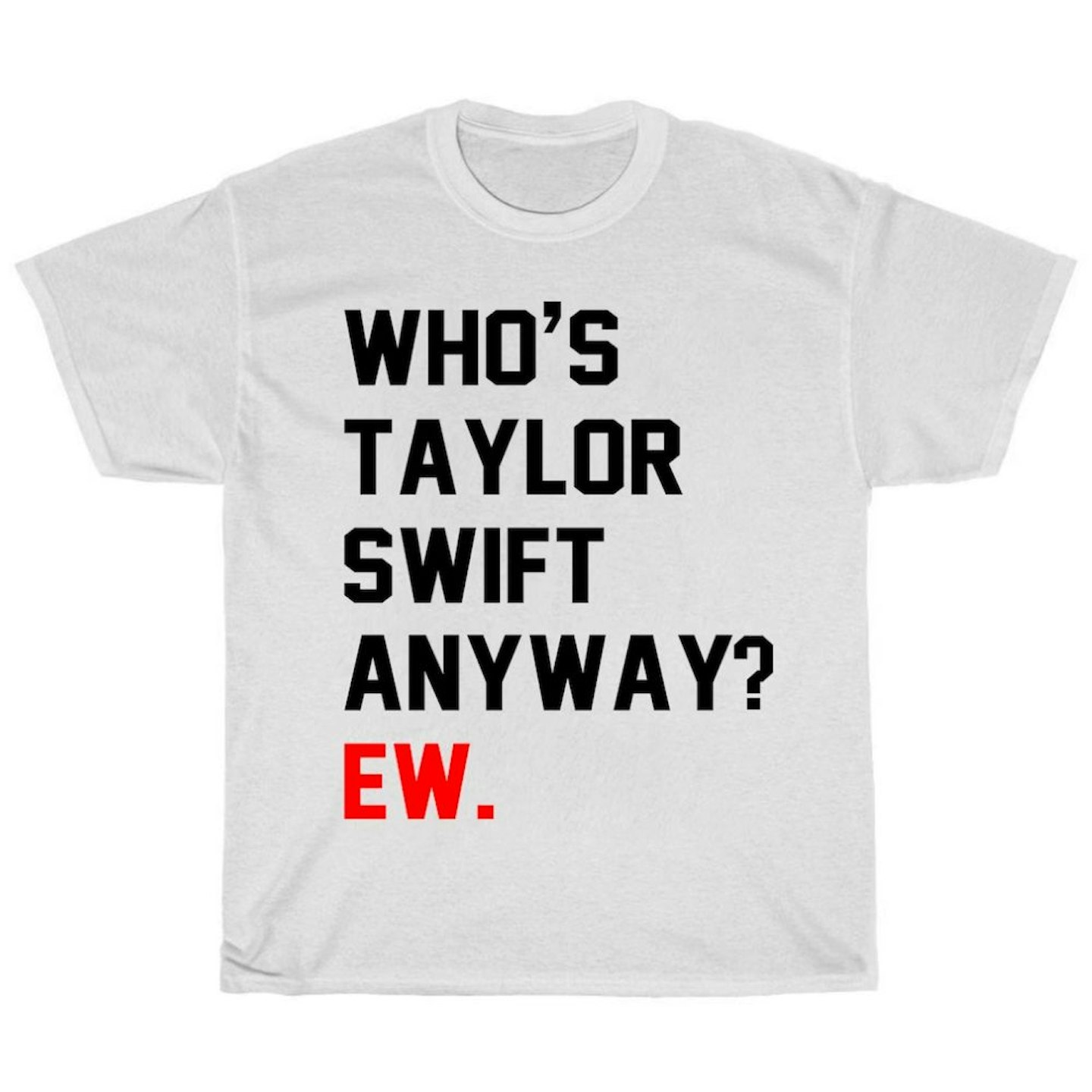 1 of 17
CREDIT: etsy
Who's Taylor Swift Anyway? Ew. Shirt
For the keen Swiftie
If you've been keeping up with the Eras tour (and it's pretty hard to miss), you might have noticed Taylor's super hilarious top from the 1989 era of the tour. She revamped her old 22 music video top into this new hilarious top. If you can't remember, the old top said 'not a lot going on at the moment' and this new tee is of the iconic saying from the song.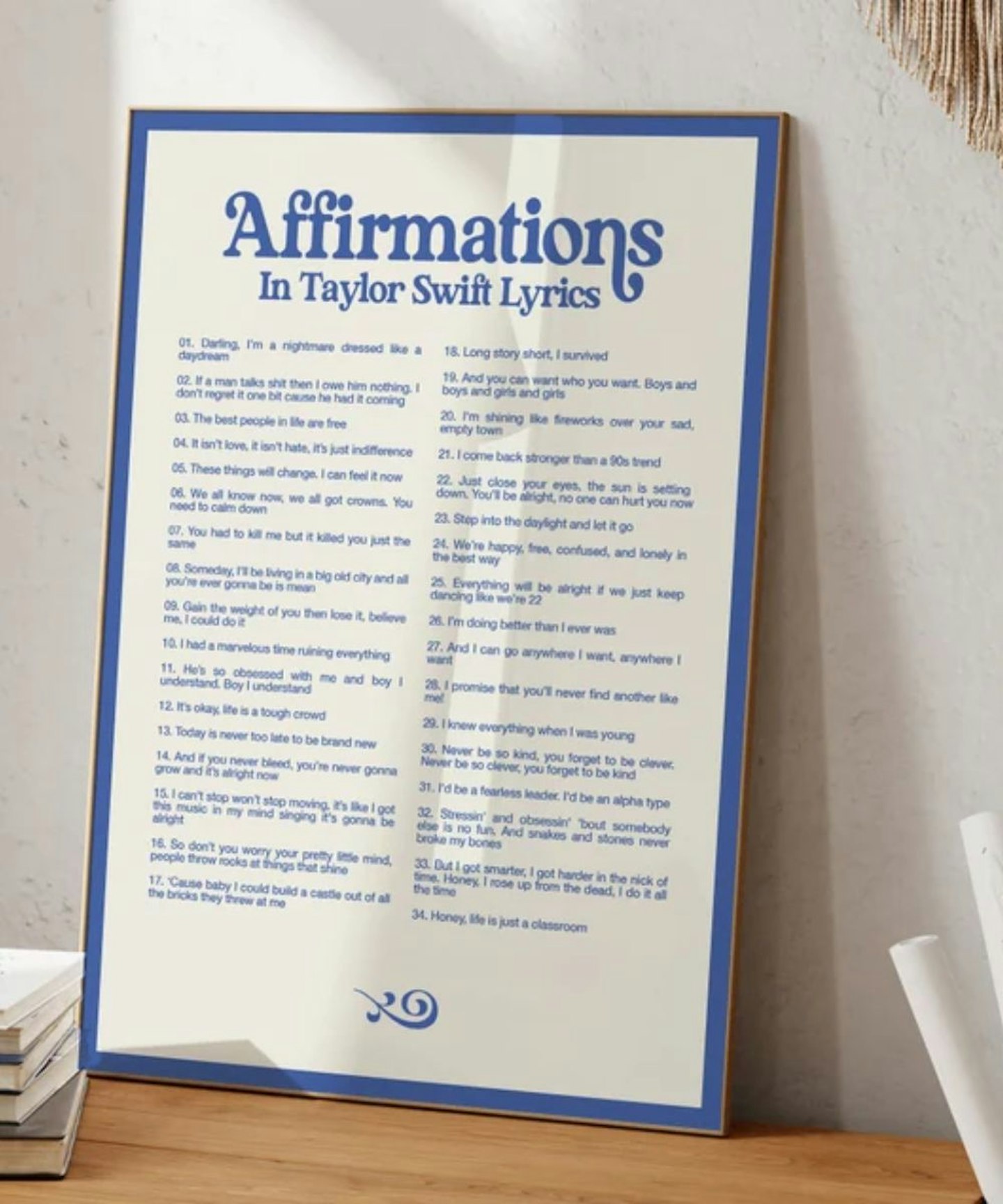 2 of 17
CREDIT: Etsy
AFFIRMATIONS In Taylor Swift Lyrics
**For the self-care Swiftie
**Taylor Swift's lyrics always help to pick us up and keep us motivated, so it's no surprise that this poser of affirmations from her lyrics is a top present for Swifties.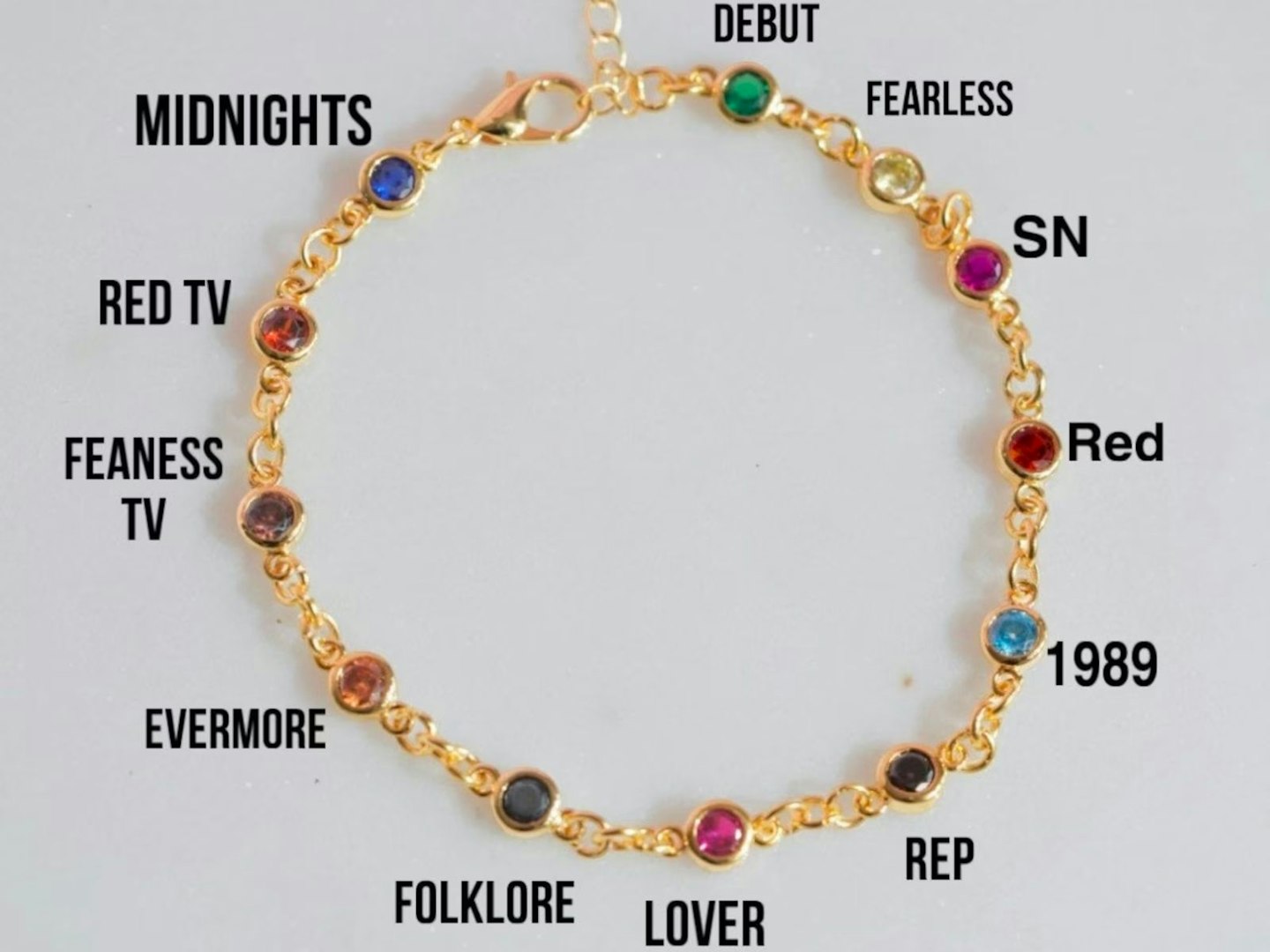 3 of 17
CREDIT: Etsy
Taylor Swift Bejewelled Bracelet
**For the gemstone-obsessed Swiftie
**Taylor said, 'some guy said my aura's moonstone' - and now you can have your own moonstone bracelet to go with it. Midnights-themed bracelets are hot right now, and available whether your fav song is Maroon or You're On Your Own Kid.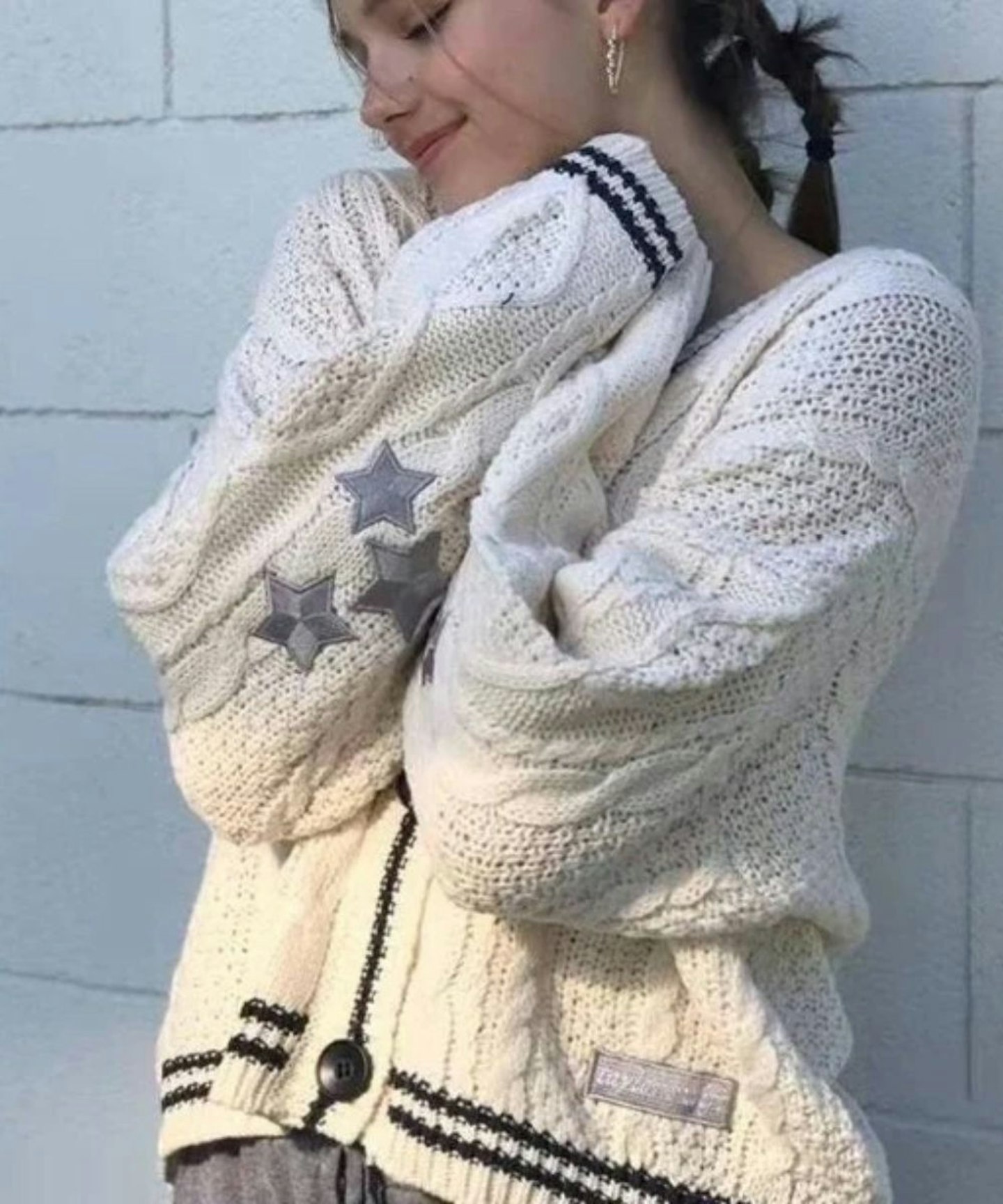 4 of 17
CREDIT: Etsy
Handmade Soft Star Embroidered Folklore Cardigan
For the folklore Swiftie
If you were there for the chaos of the folklore era (what does Taylor put us through?!), then you'll remember this cardigan appearing in the cardigan video. Now you can get your own version, even down to the embroidered stars on the arms.
5 of 17
CREDIT: Amazon
Be More Taylor Swift: Fearless Advice on Following Your Dreams and Finding Your Voice
For the bookworm Swiftie
This was made by Swifties, for Swifties. Giving Fearless advice and full of advice on love, friendship, fears and everything in between, this is the perfect wholesome gift to grab.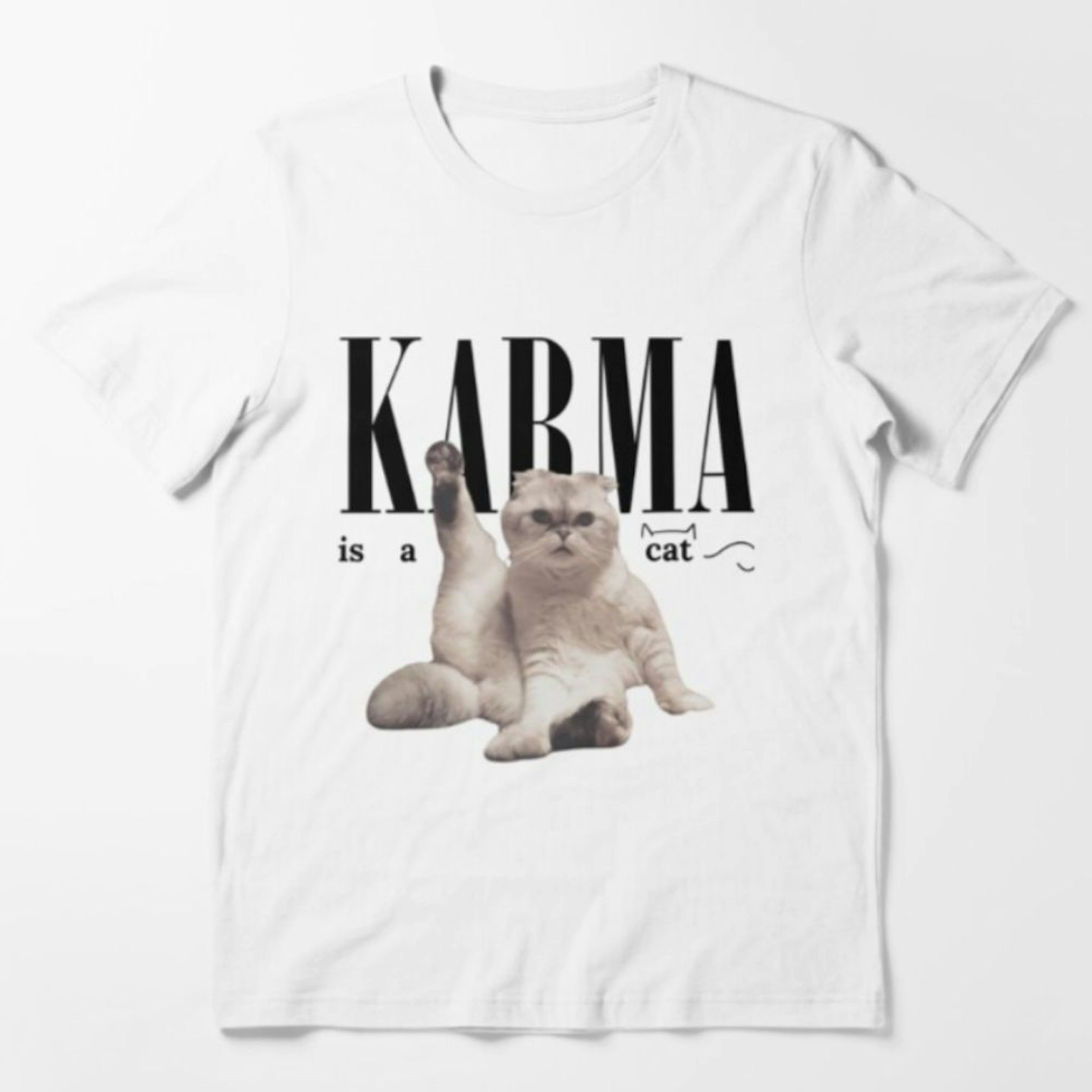 6 of 17
CREDIT: Redbubble
Karma is a cat Meredith Essential T-Shirt
**For the cat-loving Swiftie
**This one doesn't need much explanation. If you're a true Swiftie, you're well aware of Taylor's cats Meredith, Olivia and Benjamin. Why wouldn't they want a t-shirt with Olivia and Karma lyrics on?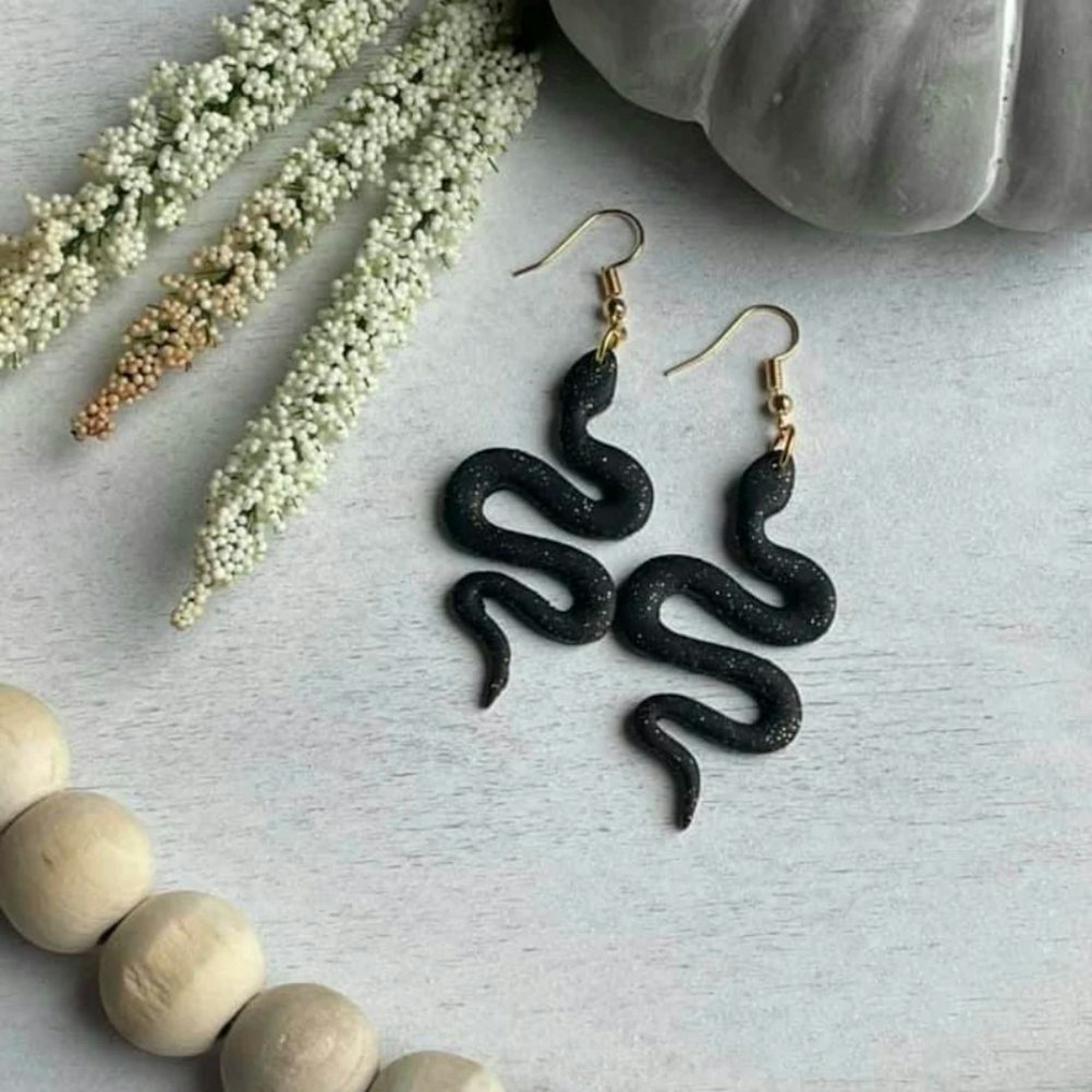 7 of 17
CREDIT: Etsy
Taylor Swift Inspired Reputation Tour Snake Earrings
**For reputation-loving Swifties
**Snakes were everywhere in the reputation era - not to mention that HUGE inflatable snake we saw on the reputation tour. If your fave songs are Ready For It, Look What You Made Me Do and Getaway Car, this one's for you.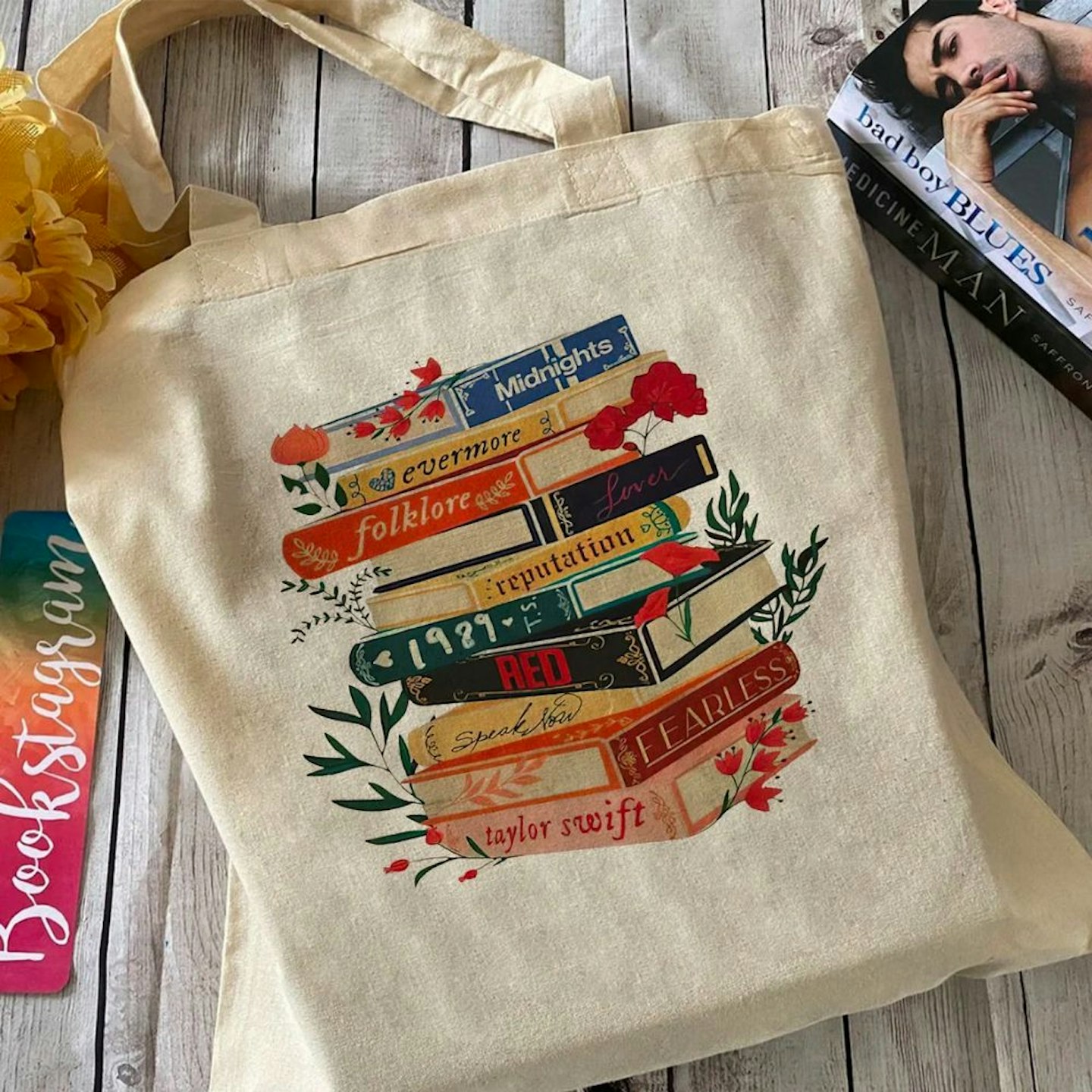 8 of 17
CREDIT: Etsy
Taylor Swift Albums As Books Tote Bag
**For holding all your Swiftie gifts in
**Because you can never have too many tote bags.
9 of 17
CREDIT: nars
NARS Cosmetics Velvet Matte Lip Pencil in Dragon Girl
**For the beauty-loving Swiftie
**Tay Tay is known for her iconic red lip looks, and it's no secret that she actually uses the exact lip colour 'Dragon Girl' by NARS. A perfect choice for anyone who loves their lippy. Also available in lip pigment and matte lip colour.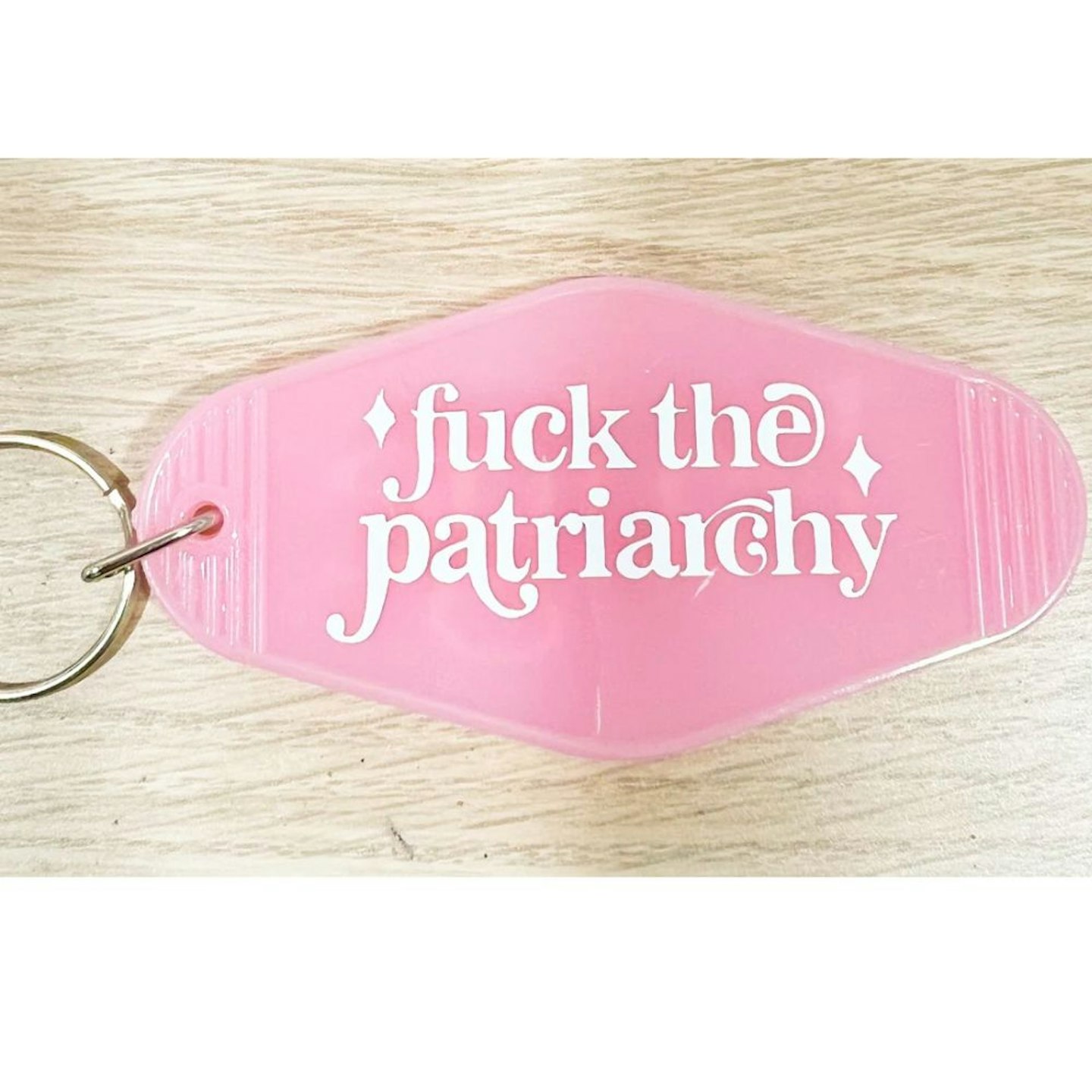 10 of 17
CREDIT: Etsy
Fuck the Patriarchy Motel Keychain
**For the All Too Well (10-Minute Version) Swiftie
**Need we even explain this one? We've been screaming this lyric since Red (Taylor's Version) came out.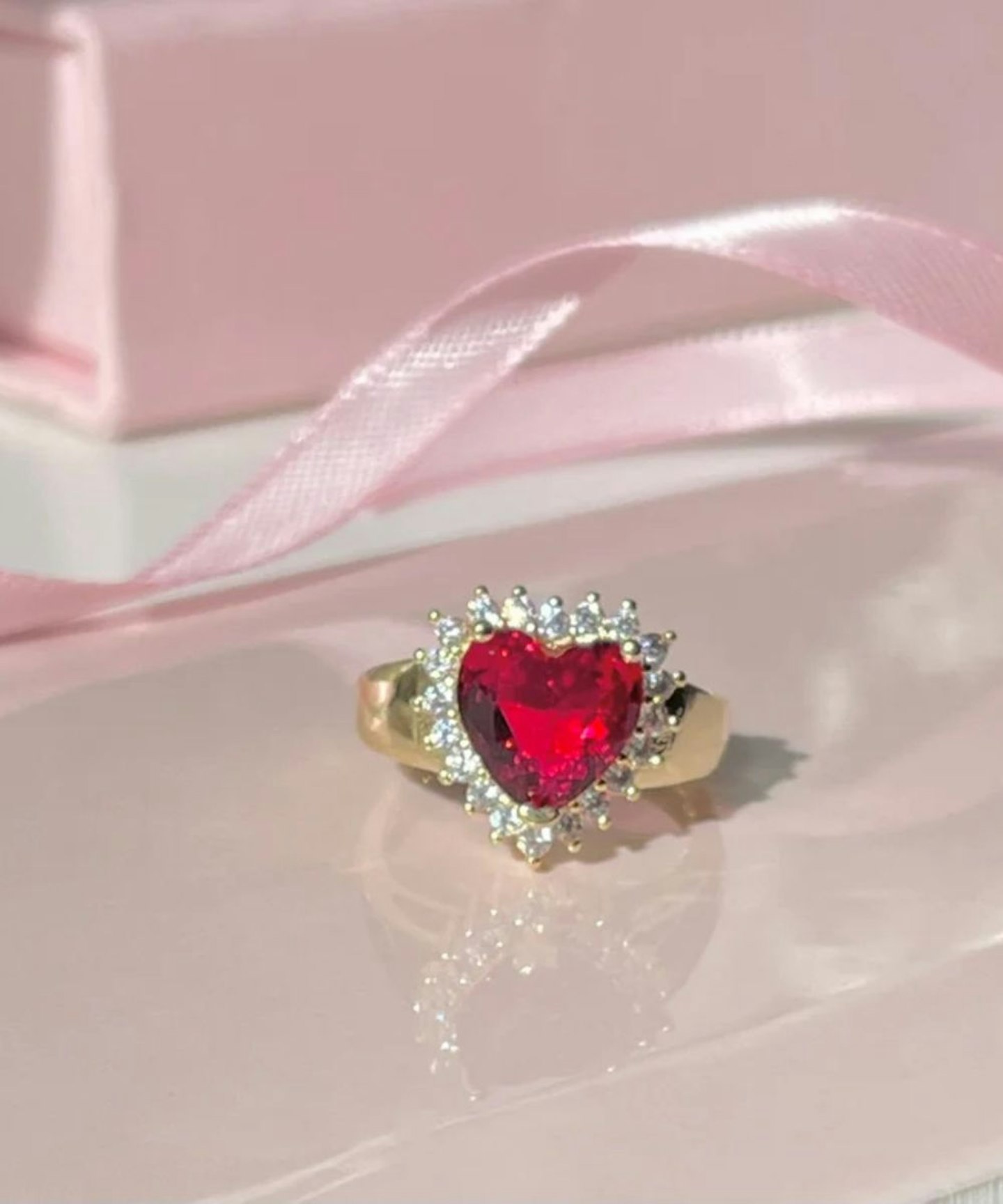 11 of 17
CREDIT: Etsy
Taylor Swift inspired red heart ring
**For the I Bet You Think About Me Swiftie
**If you haven't already seen it, the I Bet You Think About Video is simply iconic. Miles Teller, Taylor in a wedding dress and this absolutely gorgeous ring (which we see her smash the wedding cake up with) - it's simply perfection.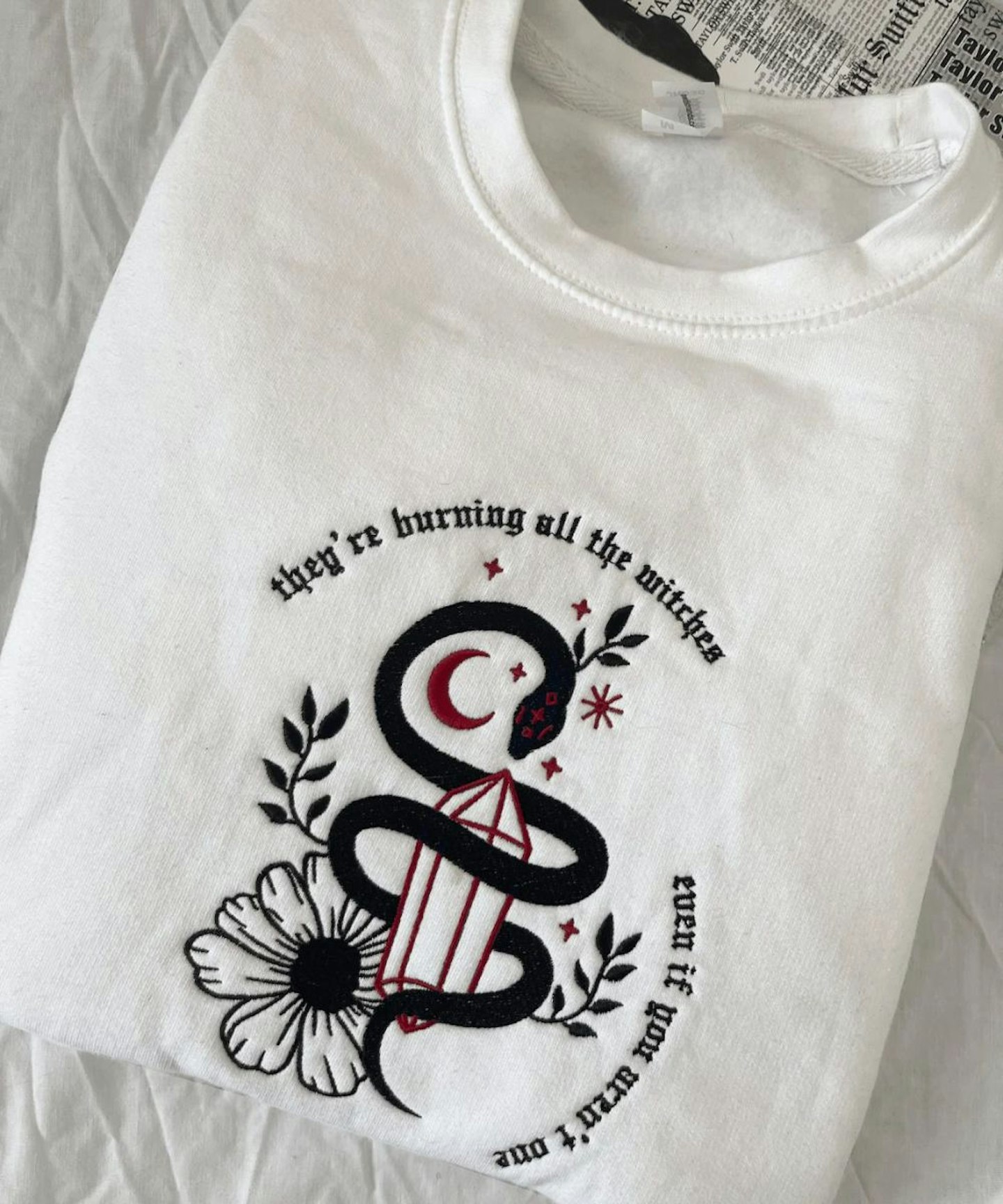 12 of 17
CREDIT: Etsy
Reputation Taylor Swift Crewneck Embroidered Sweatshirt
**For the cosy Swiftie
**This jumper encompasses everything that a Swiftie could need - especially if they love the reputation album. A sweatshirt embroidered with lyrics from 'I Did Something Bad', plus snake, moon and crystal features. Absolutely gorg.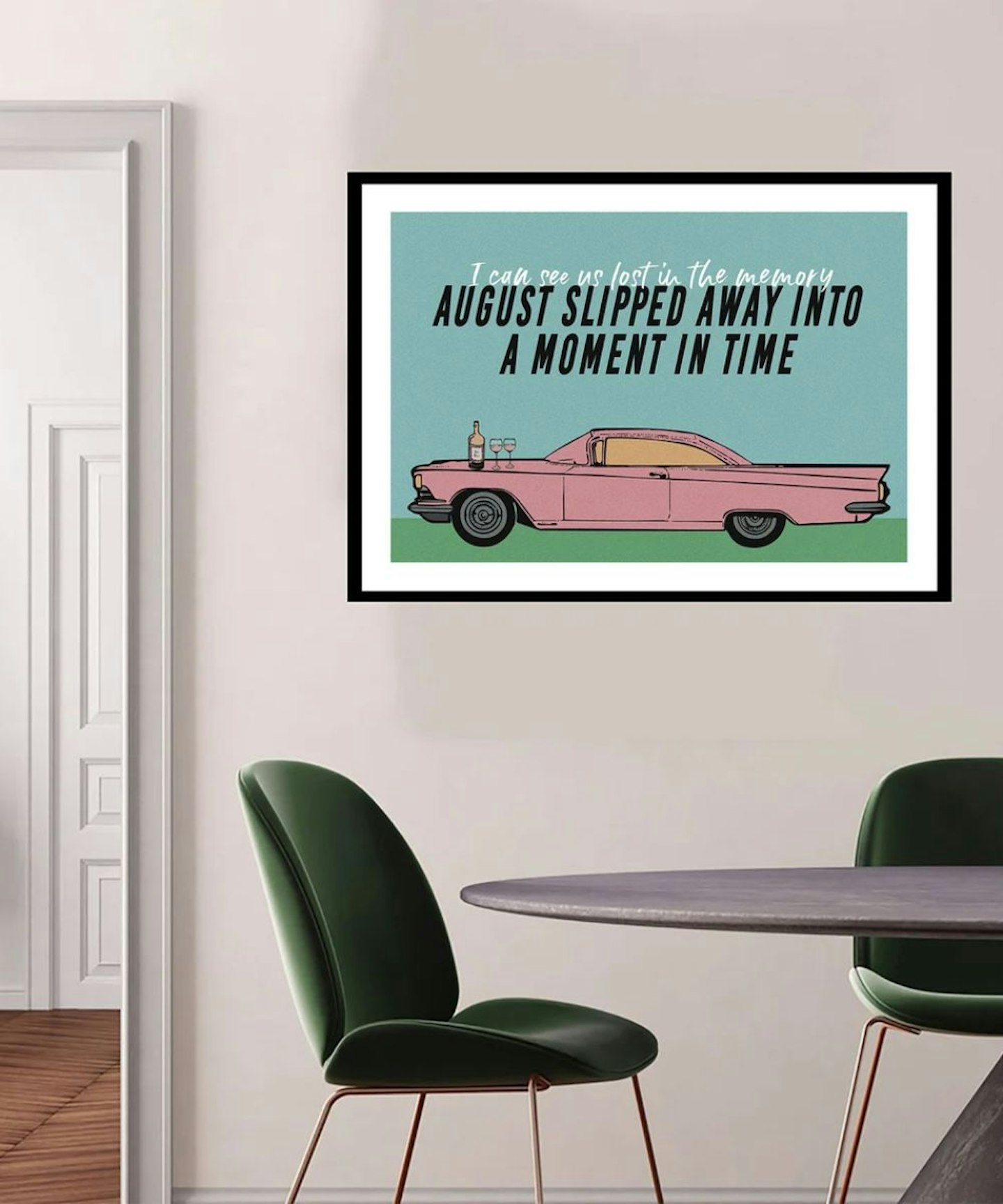 13 of 17
CREDIT: etsy
Cardigan / Mirrorball / August / Print Set / Taylor Inspired / Music Poster
For the folklore Swiftie
Posters of our fav artists don't have to be so in-your-face, and these sweet prints from the folklore album by a local seller on Etsy will make a good home on any Swiftie's walls.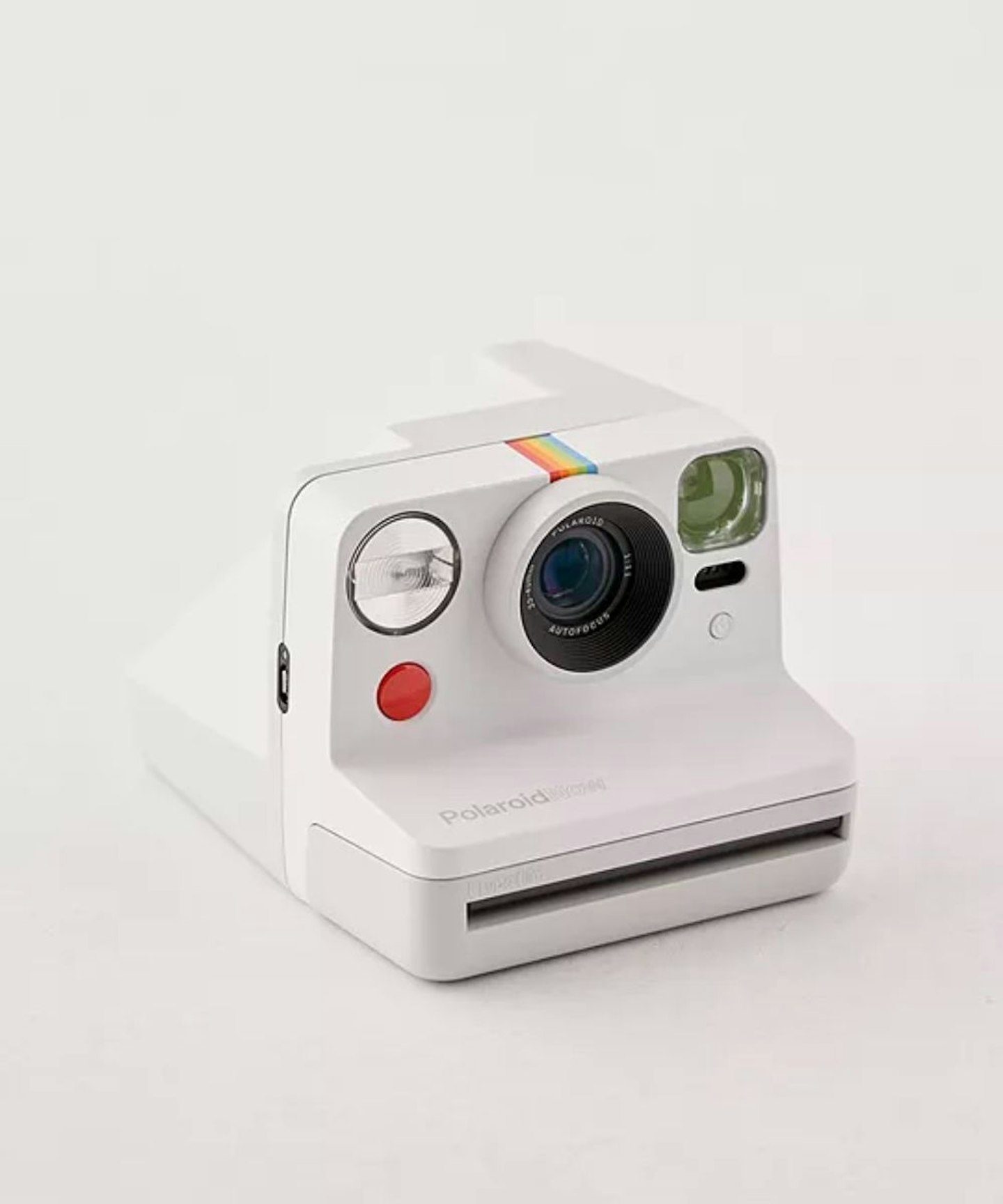 14 of 17
CREDIT: Urban Outfitters
Polaroid Now White i-Type Instant Camera
**For the 1989-loving Swiftie
**Okay, we all know that Taylor simply loves a polaroid. Throwing it back to 1989 with this gift, your Swiftie can have their own 1989 album covers with their own polaroid camera. Super unique.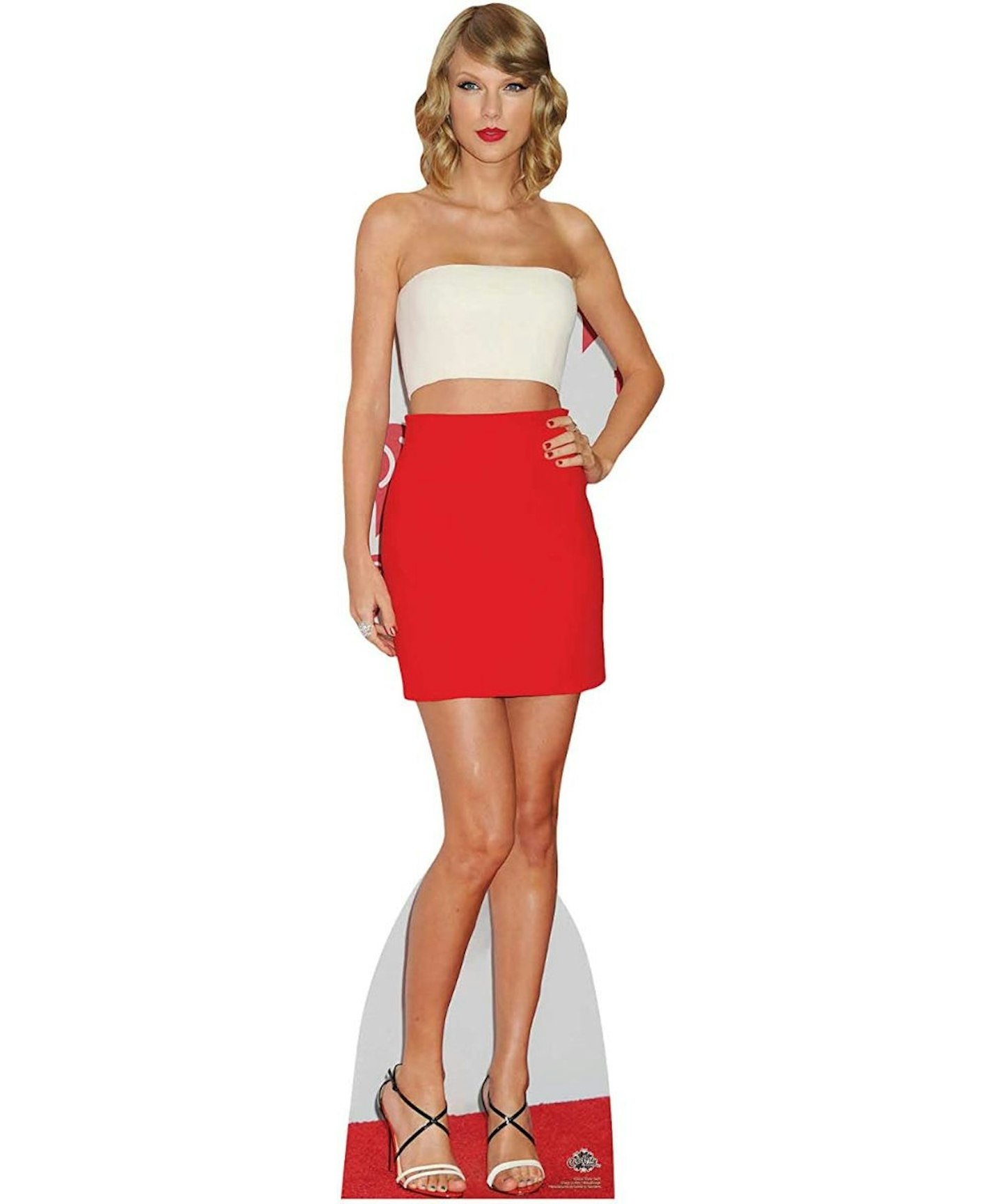 15 of 17
CREDIT: Amazon
STAR CUTOUTS CS619 Taylor Swift
**For the extra Swiftie
**Because who *doesn't* need a cardboard cutout of Taylor Swift in their life? This party's about to get really exciting...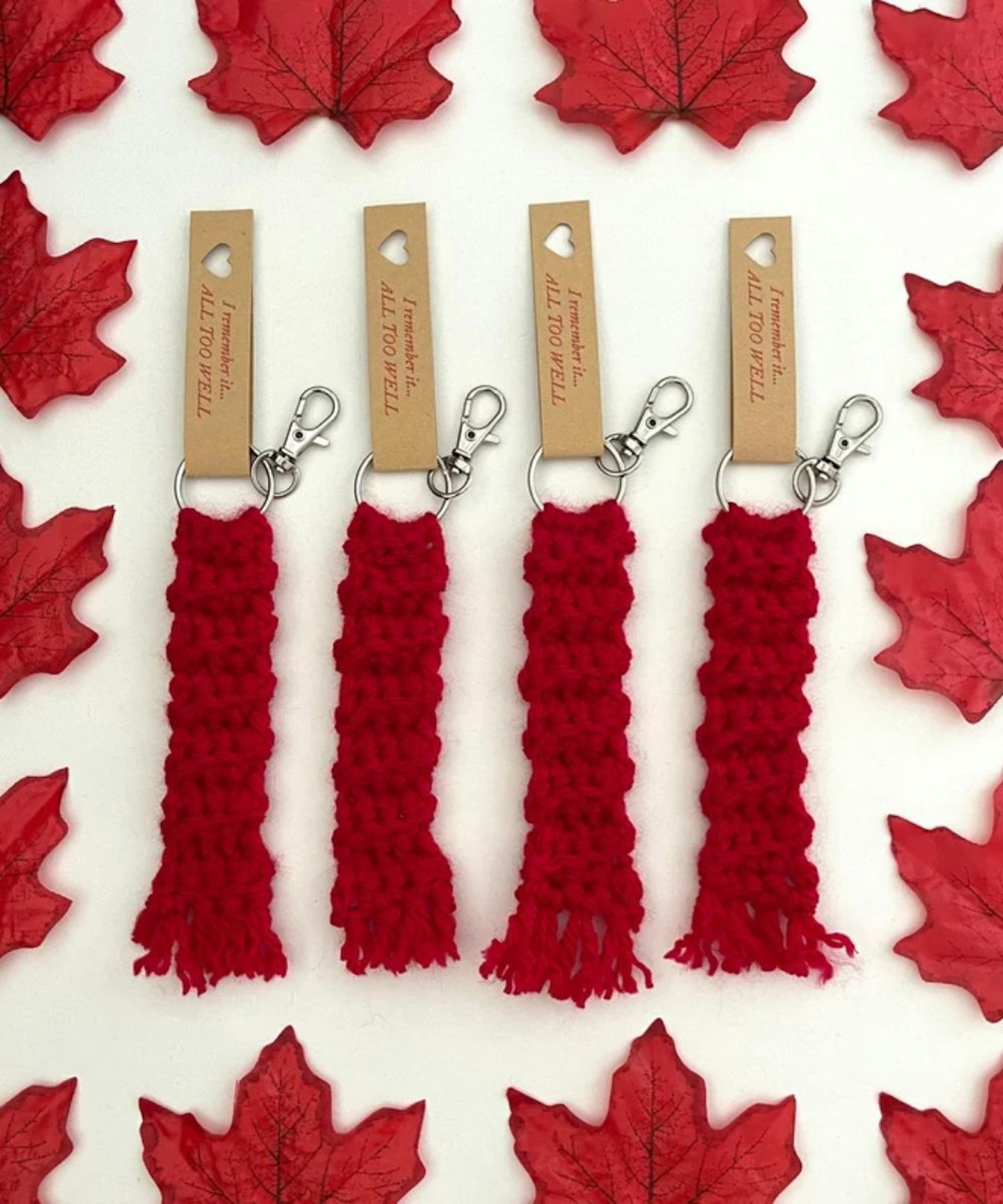 16 of 17
CREDIT: Etsy
Taylor Swift All Too Well Inspired Red Scarf Keychain
**For the Red (Taylor's Version) Swiftie
**Did she leave the scarf at his sister's house? Yes, yes, in fact, she did. We won't forget that one for you, Taylor.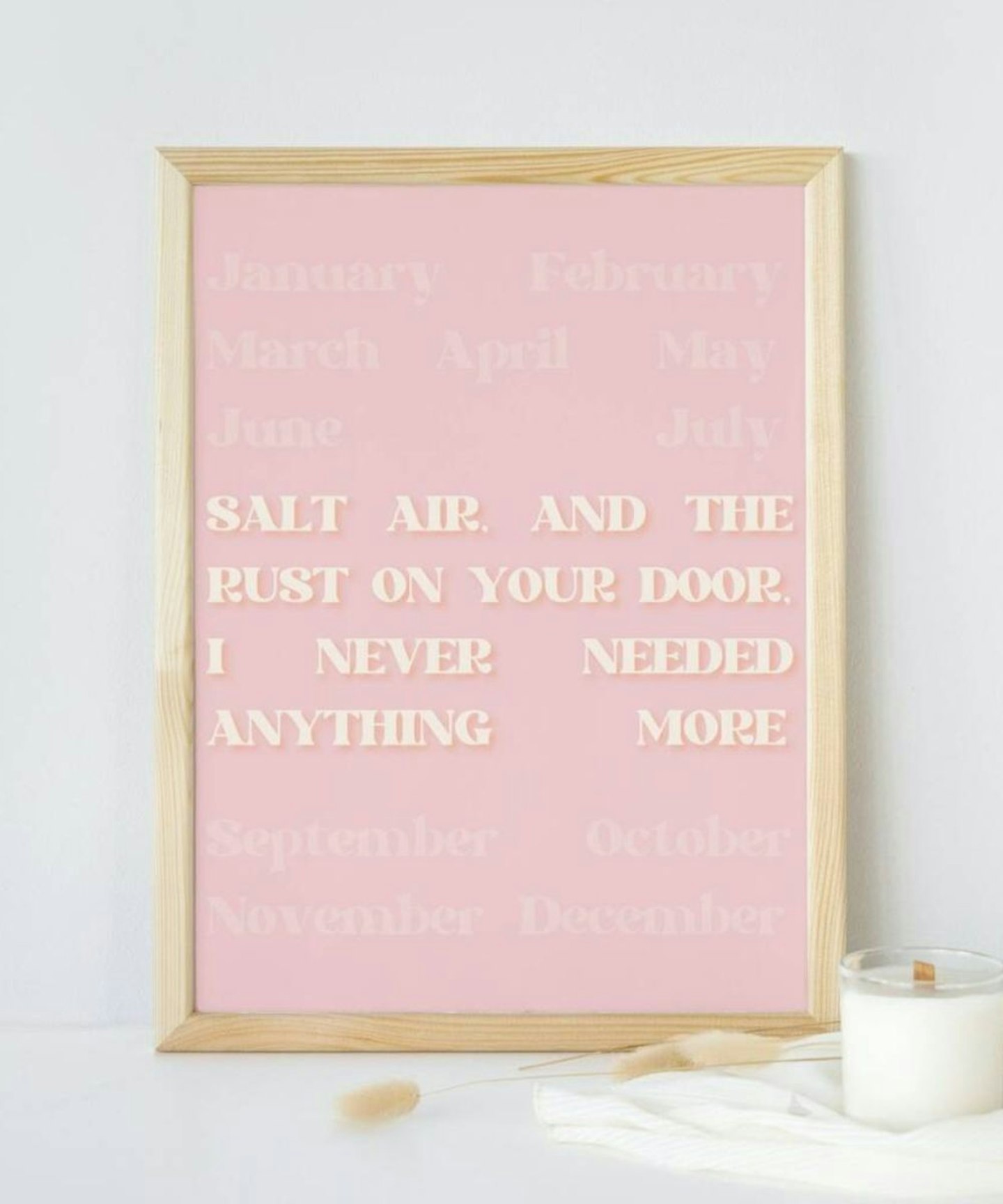 17 of 17
CREDIT: Etsy
Moo & May Studio August Taylor Swift Lyric Print
**For the Swiftie redoing their room
**An aesthetic print with august lyrics on? Put that straight in the shopping basket. Not only is it super pretty, but it isn't too in-your-face. Gorg.