Autumn/winter 2023 is shaping up to be a super stylish one as we got a preview from the catwalks on what to expect to take over fashion trends in the upcoming season.
Following on from the Spring/Summer 2023 fashion trends, we'll be seeing a lot of upgraded office wear, flirty feathers, and luxe-looking lingerie overtake our wardrobes to have our autumn outfits looking their best.
We also saw sultry slip dresses take over the runways, whilst Canary Yellow captured all our attention in a good way.
So, whether you're a casual winter outfit gal or a dress-to-impress goddess, here are all the key styles you need to know about to reign supreme.
Prim and proper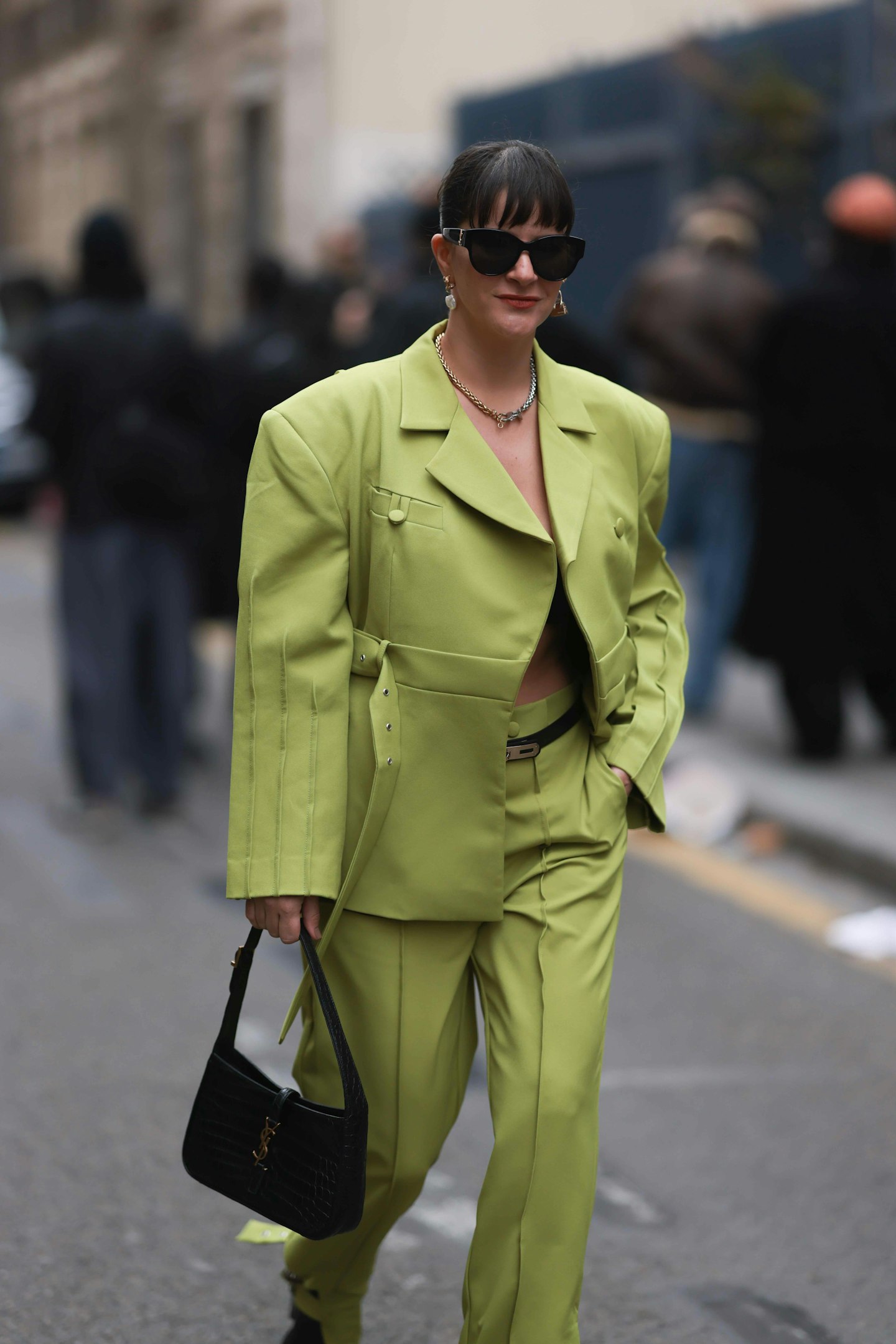 Tailoring continues to be a strong frontrunner with designers such as Fendi and Gucci putting a new twist on it at Milan Fashion Week. Think strong shoulders, statement collars, colour-clashing separates and smart layering for the ultimate cool-girl vibe.
Checks
One of the most versatile and traditional prints is making its return as checks decorate most of our clothing. At Paris Fashion Week we were shown that whether it's a trusty blazer, a pair of tailored trousers or even an accessory to provide a stylish finishing touch, you'll be looking suave and sophisticated all day long. The long-time-loved pattern is simple, classy, and effortless.
Canary Yellow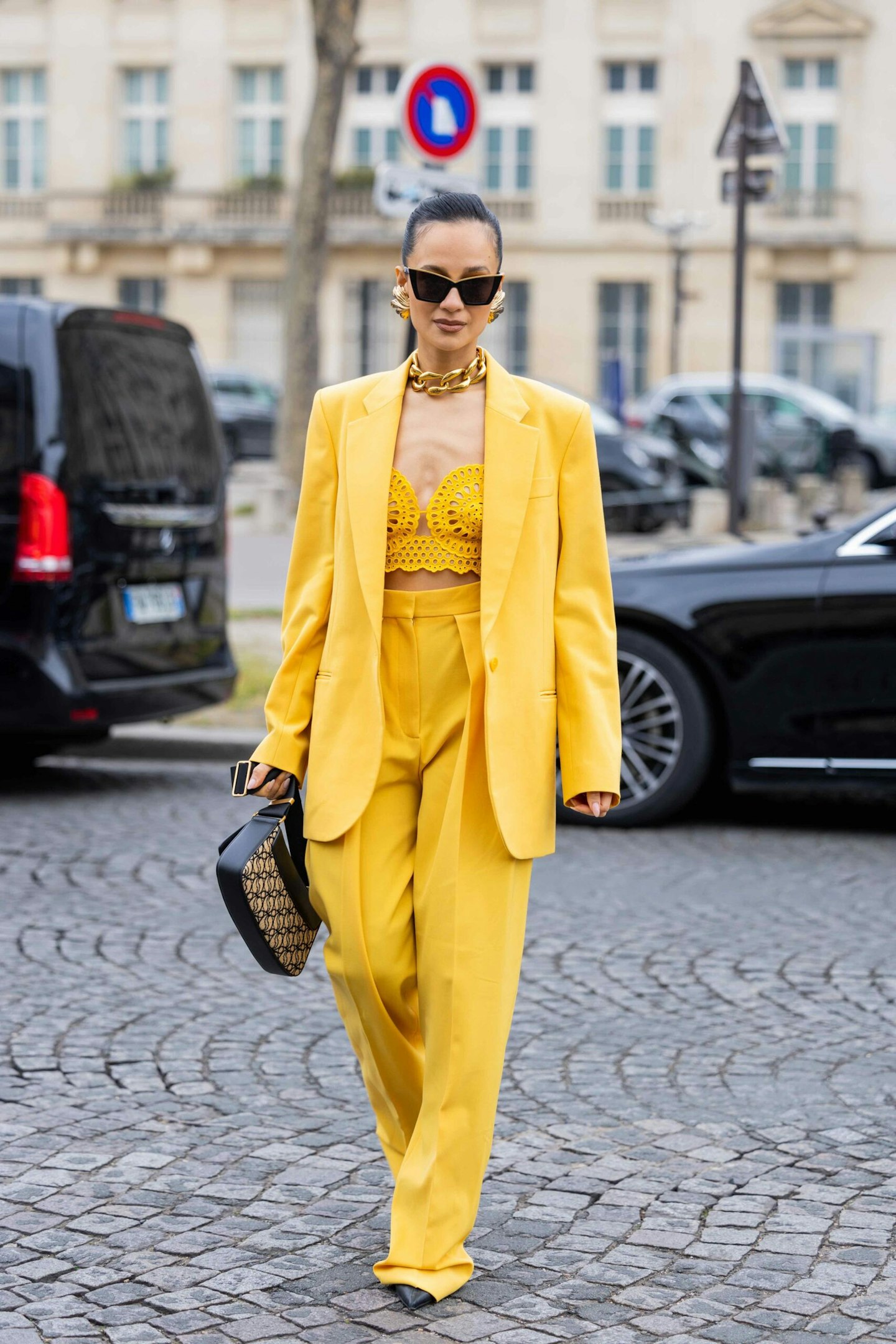 The mornings may still be dark but at London Fashion Week, designers such as Richard Quinn and David Koma proved that our clothes are still staying bright and colourful with canary yellow spreading some joy.
Embrace colour blocking in a new way as you sport a head-to-toe look in the solid colour that will have everyone applauding your strong ensemble.
Fancy feathers
Here at heat, we're huge fans of a feather, so we're glad that they're not going anywhere anytime soon. If you're not fond of a whimsical cuff or over-the-top decorative hemlines, then embrace the trend with statement accessories with feather bags.
Slip dresses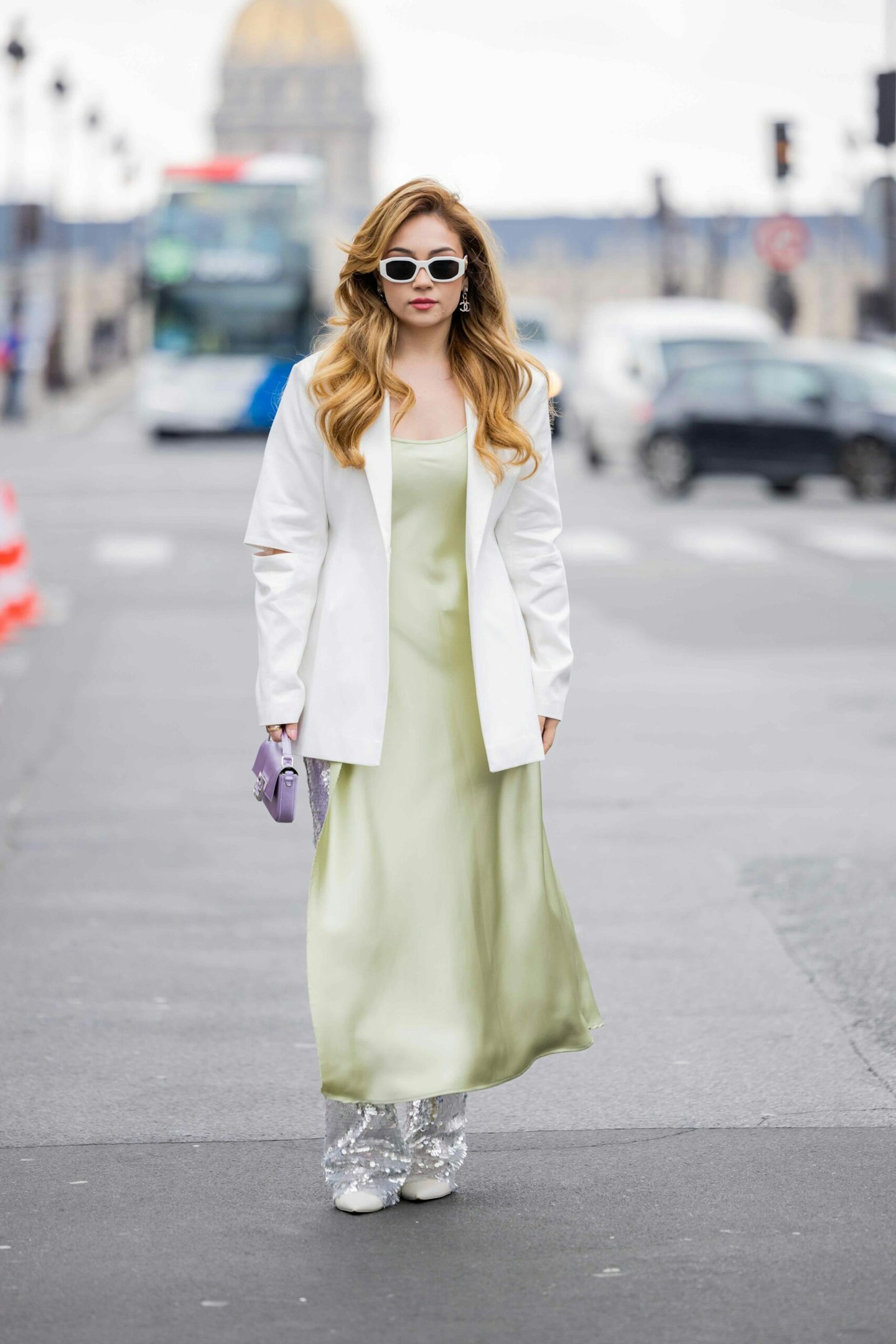 You can never go wrong with a slip dress as not only do they look expensive, but they are flattering for all figures.
Dress up with a pair of strappy heels or dress down with a pair of trainers and layer with a jumper for a daytime look. The silky numbers are a winner at the versatility and can be worn to weddings, the office, cocktails with the girls or even just to lounge in at home.
If you want to go one step further, layer up over a pair of trousers to up the fashion stakes.
Red
Barbiecore will take a backseat after its popular streak as red comes swopping in to overtake it. Adding more passion and sophistication to our ensembles, this is another colour trend that we can get on board with. Think bold, post-box shades that will immediately take your outfit from 0-100 in seconds. Embrace it from head-to-toe or a standalone garment which will catch everyone's eyes for the right reasons.
On point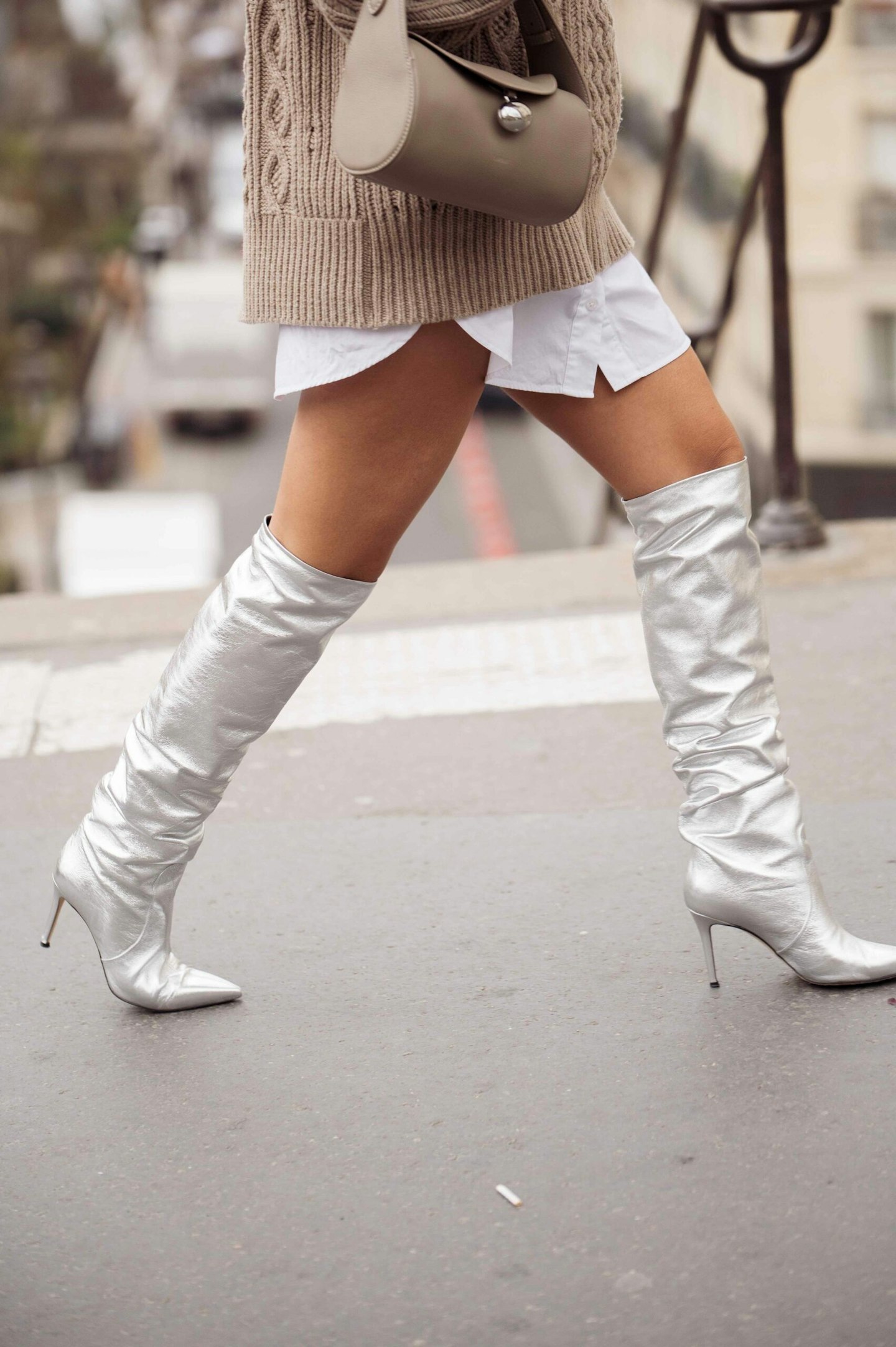 Your shoe collections are about to get a sharp upgrade as pointed toes were seen all over the catwalks.
From slingbacks, courts, sandals, and even wedge heels, it's a super easy trend to try out. Christopher Kane, Prada and Huishan Zhang were huge fans of the style during their shows, so would we not try it out ourselves?
Trends can seem daunting and at times confusing, but it has never been easier to make them your own as the UK high street provides the best inspiration for you to embrace them.
So whether you're a fashion novice or a style expert, these are the trends to have on your radar to treat the pavement like it's your runway.