Beach bags used to be a sunny-day afterthought, useful for cramming in your sun tan lotion and towel, but not very pretty to look at. But this year, beach bags are more glamorous and versatile than ever, and we couldn't be happier.
Off to the beach? Grab a woven bag and fill it with your essentials. Heading out for a cute dinner with the girls? Why not use this tassel and sequin embellished tote to add a little oomph to your outfit.
Shop our gallery of the sassiest and most stylish beach bags below. Go on, you know you want to...
beach bags shopping - heatworld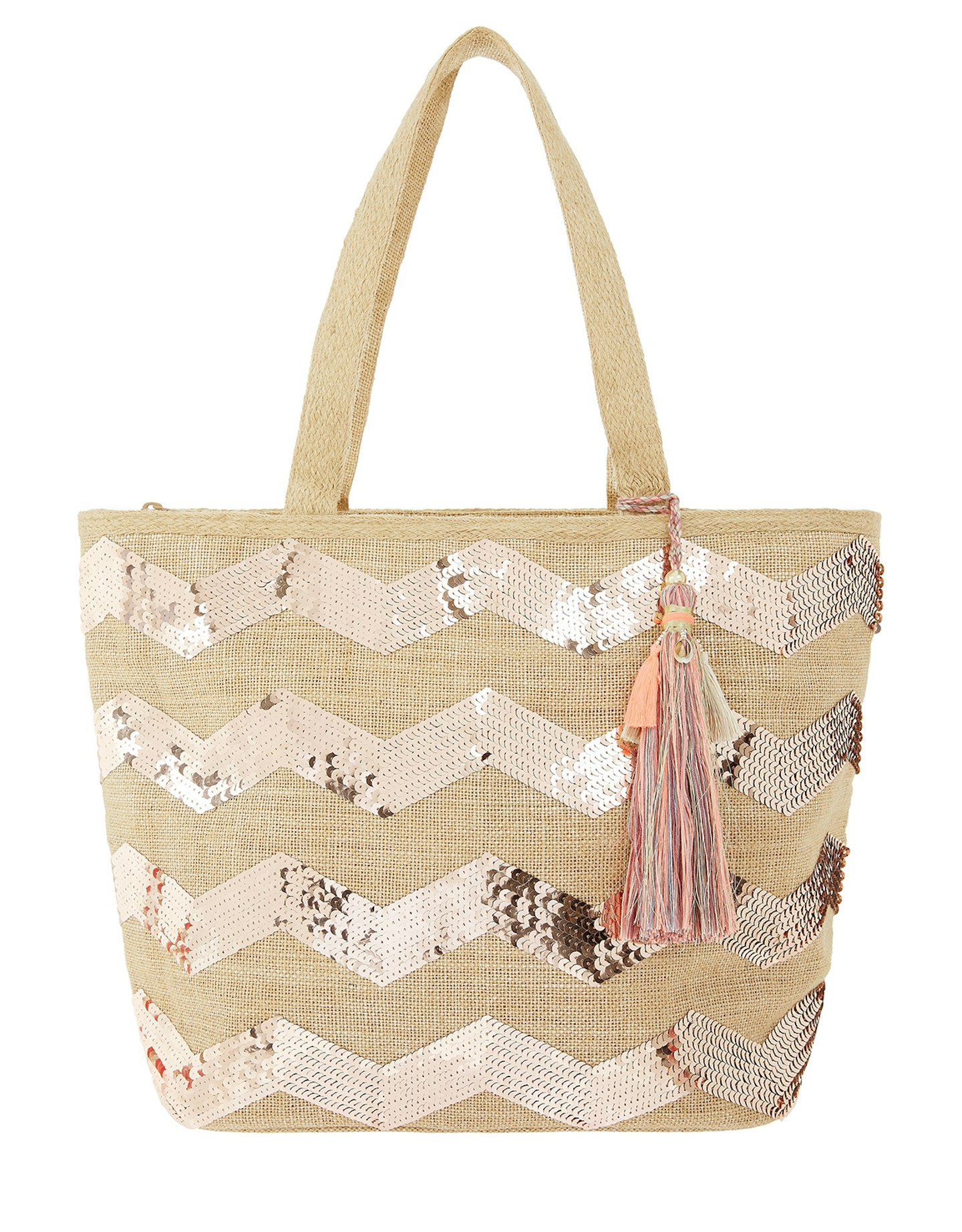 1 of 9
Sequin Straw Effect Chevron Beach Bag, £29.00, from Accessorize
Sparkles? Check. Tassels? Check! This mega glam piece will have you super-styling any summer event.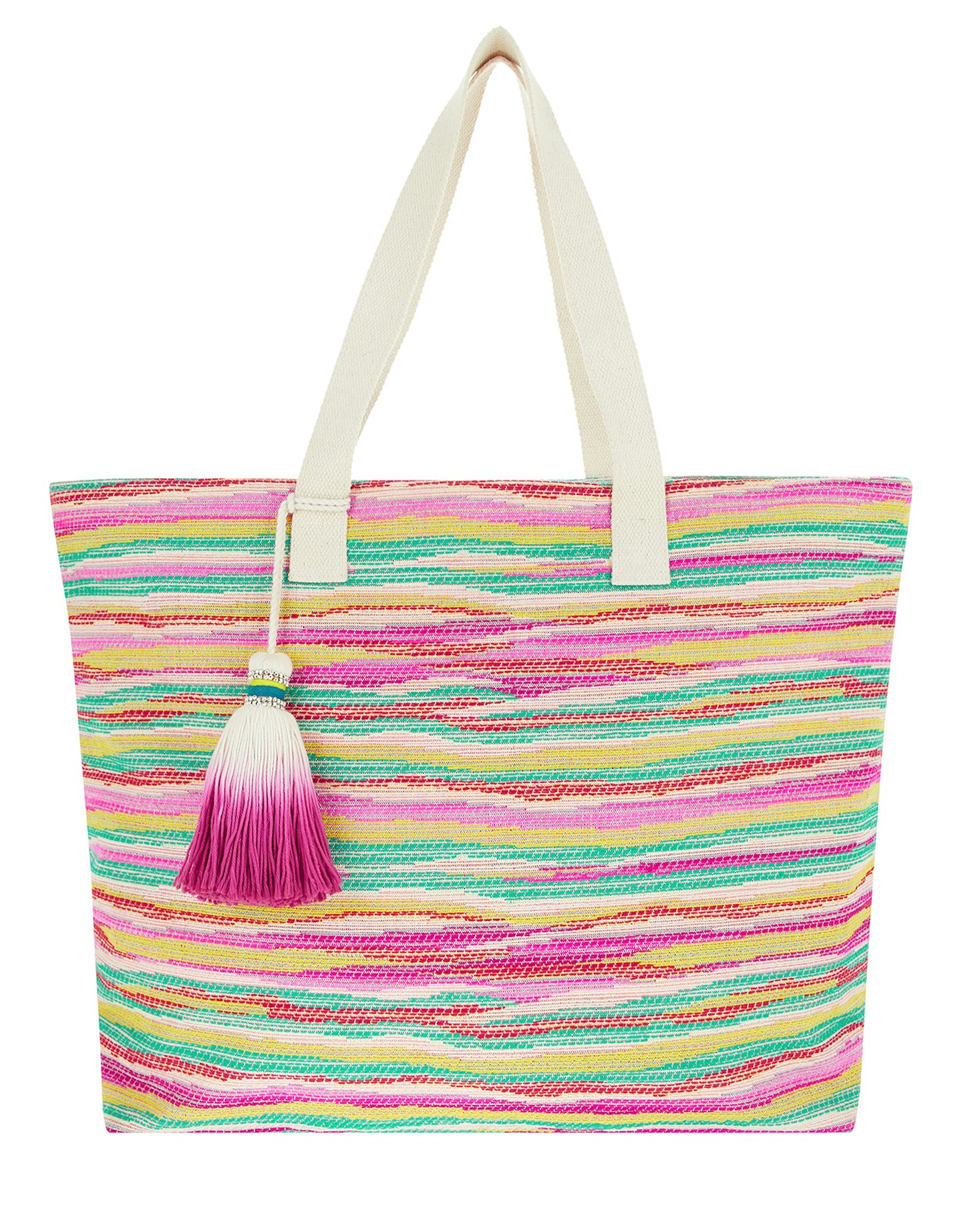 2 of 9
Tropical Stripe Beach Tote Bag, £29.00, from Accessorize
This tote bag is the definition of go bright or go home! And with enough space to take your towel, bikini and sandals, this piece is definitely a suitcase staple.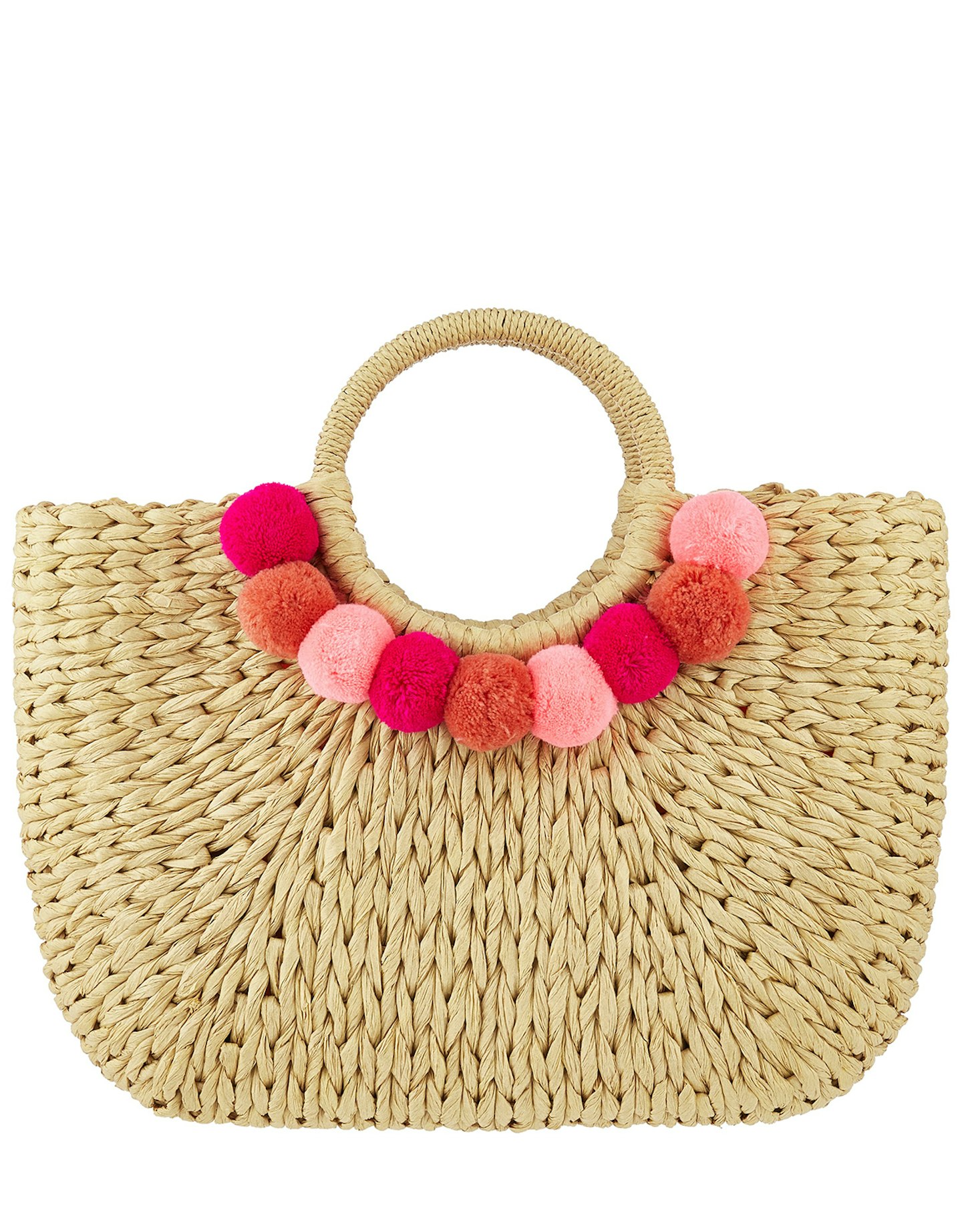 3 of 9
Pom Pom Woven Beach Straw Basket Bag, £32.00, from Accesorize
A straw basket like this will have any outfit on-point. The pom pom details will add a pop of colour to any outfit, and with a handy zip pocket inside, you can't really say no can you?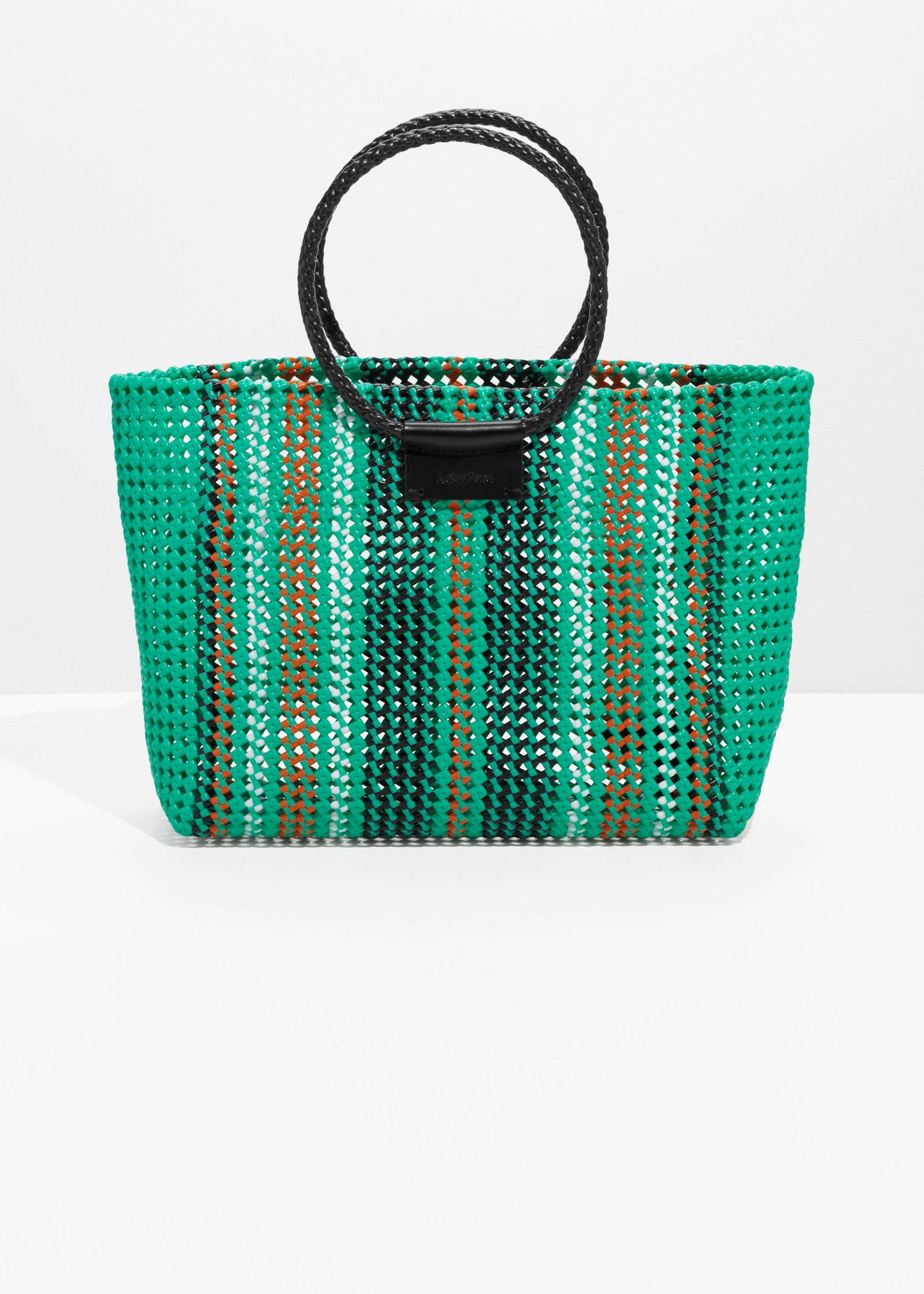 4 of 9
Green Woven Plastic Tote, £45, from & Other Stories
This woven waterproof tote bag will come in handy for your summer days out. The best part after a long day at the beach? Simply shake out any sand and you'll be good to go!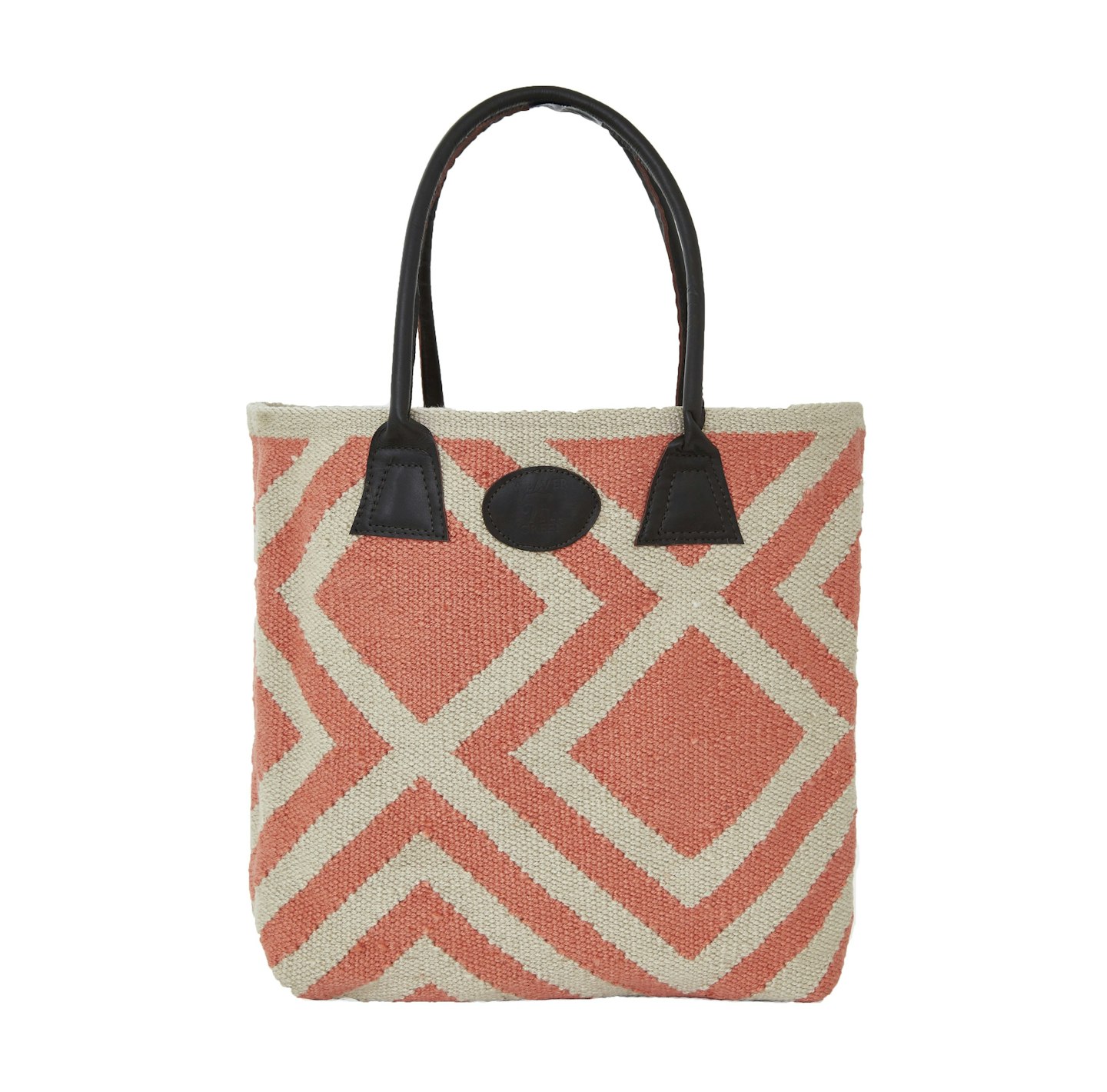 5 of 9
Iris Coral Bag, £45.00, from Weaver Green
You won't be able to keep your hands off this hand-woven coral bag that's made from recycled plastic bottles. Yep, that's right - it's eco-friendly AND chic!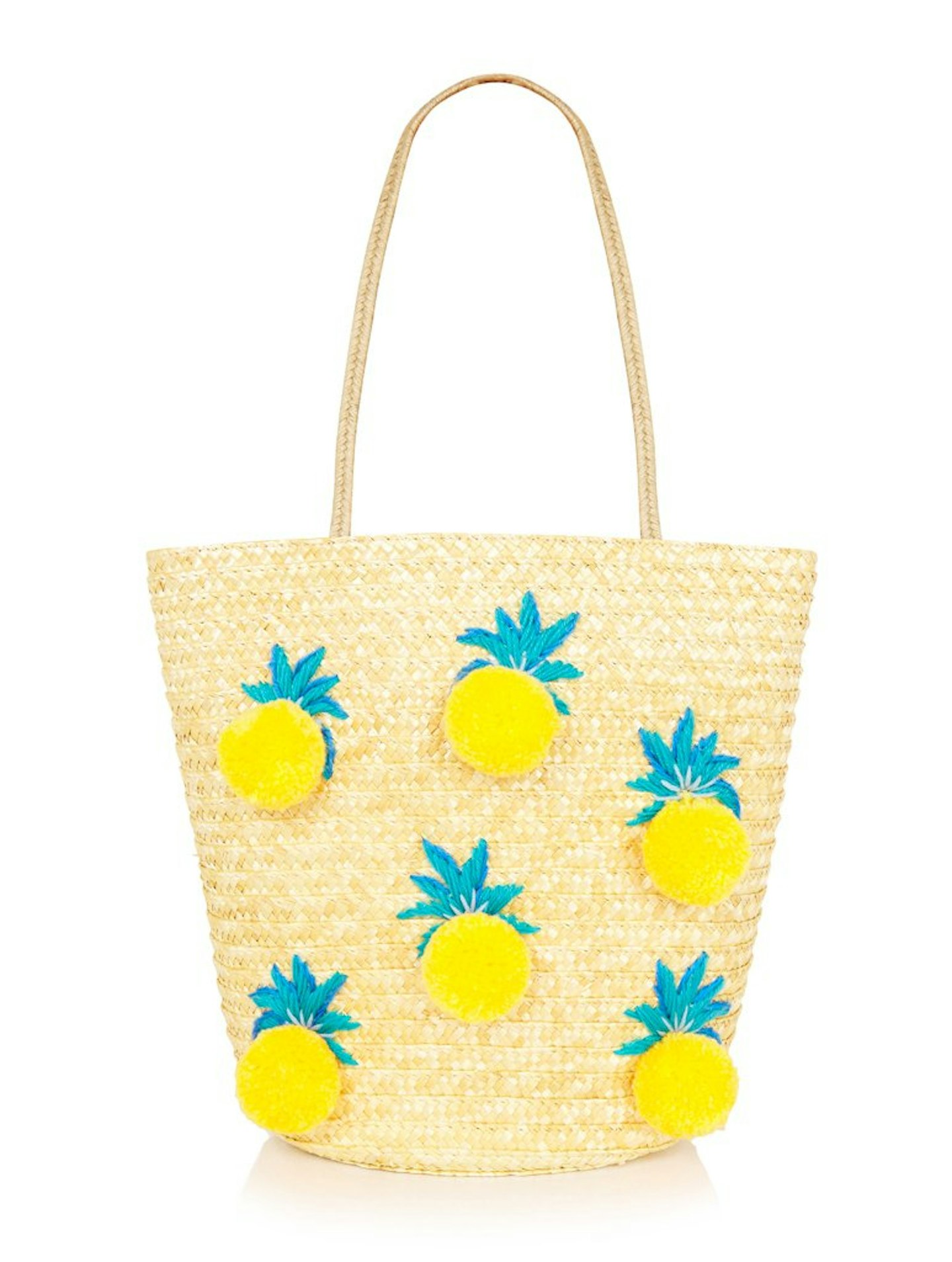 6 of 9
Pineapple Pom Liza Tote Bag, £30, from Skinny Dip
Who says pineapples only belong on pizza (controversial, we know)? Swing this bright Liza Tote Bag over your shoulder, fill it with your favourite essentials and head to the beach.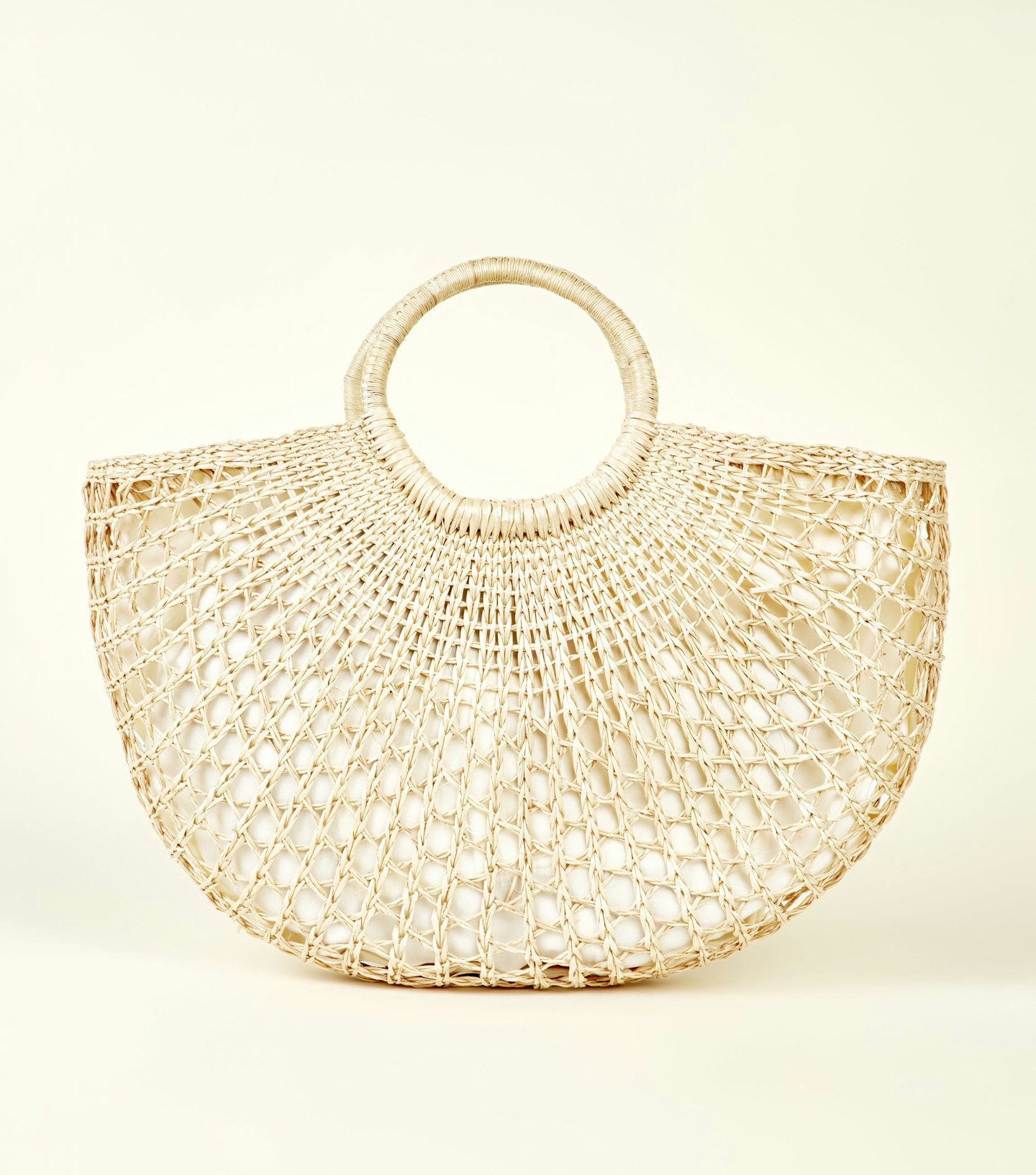 7 of 9
Stone Woven Circle Handle Tote, £29.99, from New Look
Nothing says effortless chic like this classic woven bag. Take this stylish number with you anywhere and trust us: it won't let you down.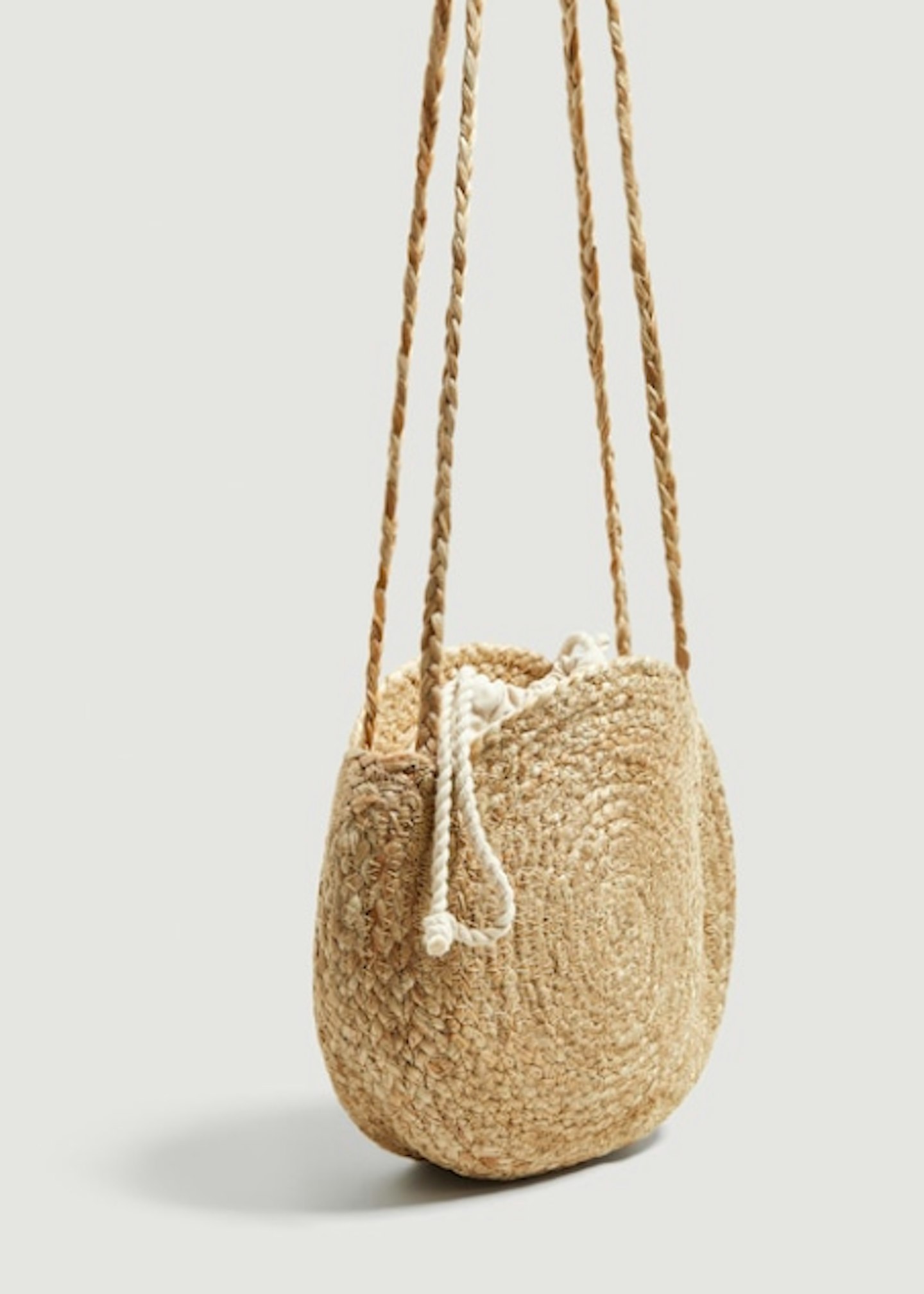 8 of 9
Cross Woven Golden Body Bag, £19.99, from Mango
Strap this gorgeous golden piece across your body to ooze off-duty appeal. It's totally versatile, so you can wear it from the beach to the bar. YASSSS.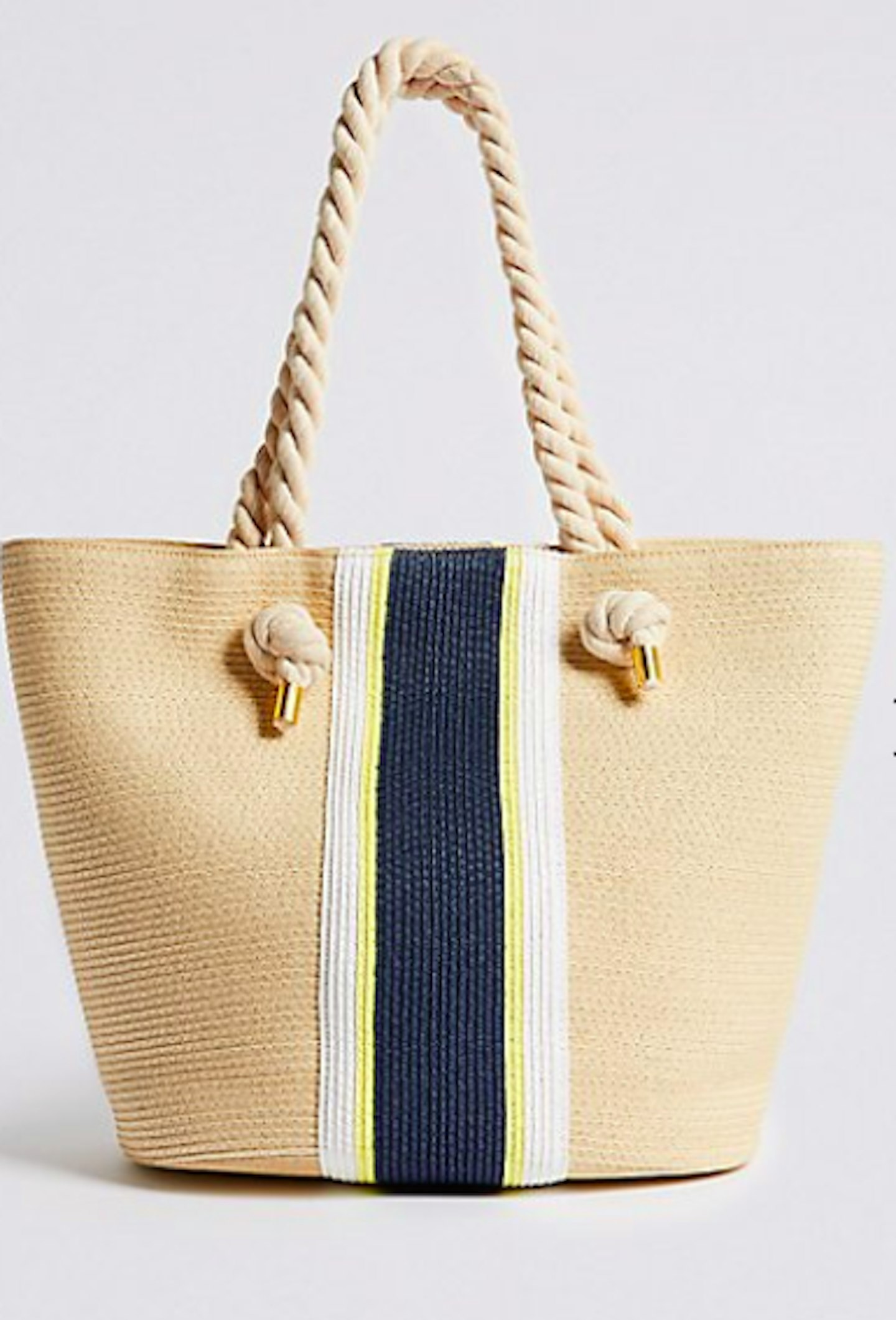 9 of 9
Striped Straw Shopper Bag, £25.00, from Marks and Spencers
Oh we do like to be beside the seaside! And what better bag to accompany us than this nautical number from M&S...