This year we're all stuck indoors for Galentine's/Valentine's day, so whether you're coupled up, looking for love or just doing your thing, what better time to up the feel-good factor and give your wardrobe a little jhuzz?
Red and pink are the colours of choice this week for luxe lounging or dressing to impress. As always, think about what you want to flatter or flaunt and stick to what makes you look /and/ feel good. Be aware of your colour palette and what works with your skin tone and hair colour – some shades will look better than others depending on whether they're warmer or cool tones – it's a case of trial and error to see what works best for you.
So, whether you want to go all-out in a head-to-toe tonal look, clash your palette or add in some classic denim or crisp white, the Style team are bringing you some inspo on how to wear the hottest hues around.
What to wear on Valentine's Day, as seen on the heat style team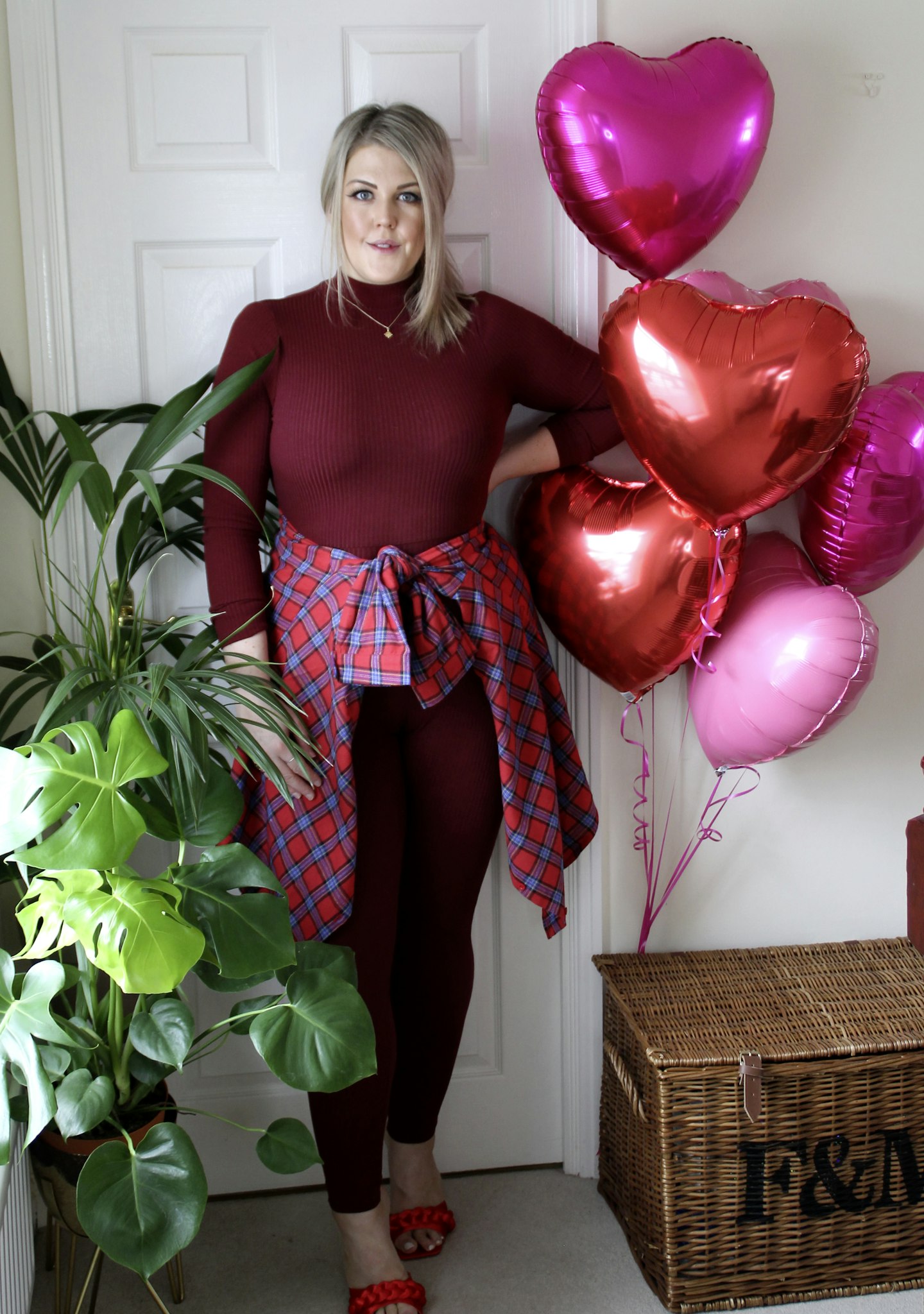 1 of 3
laura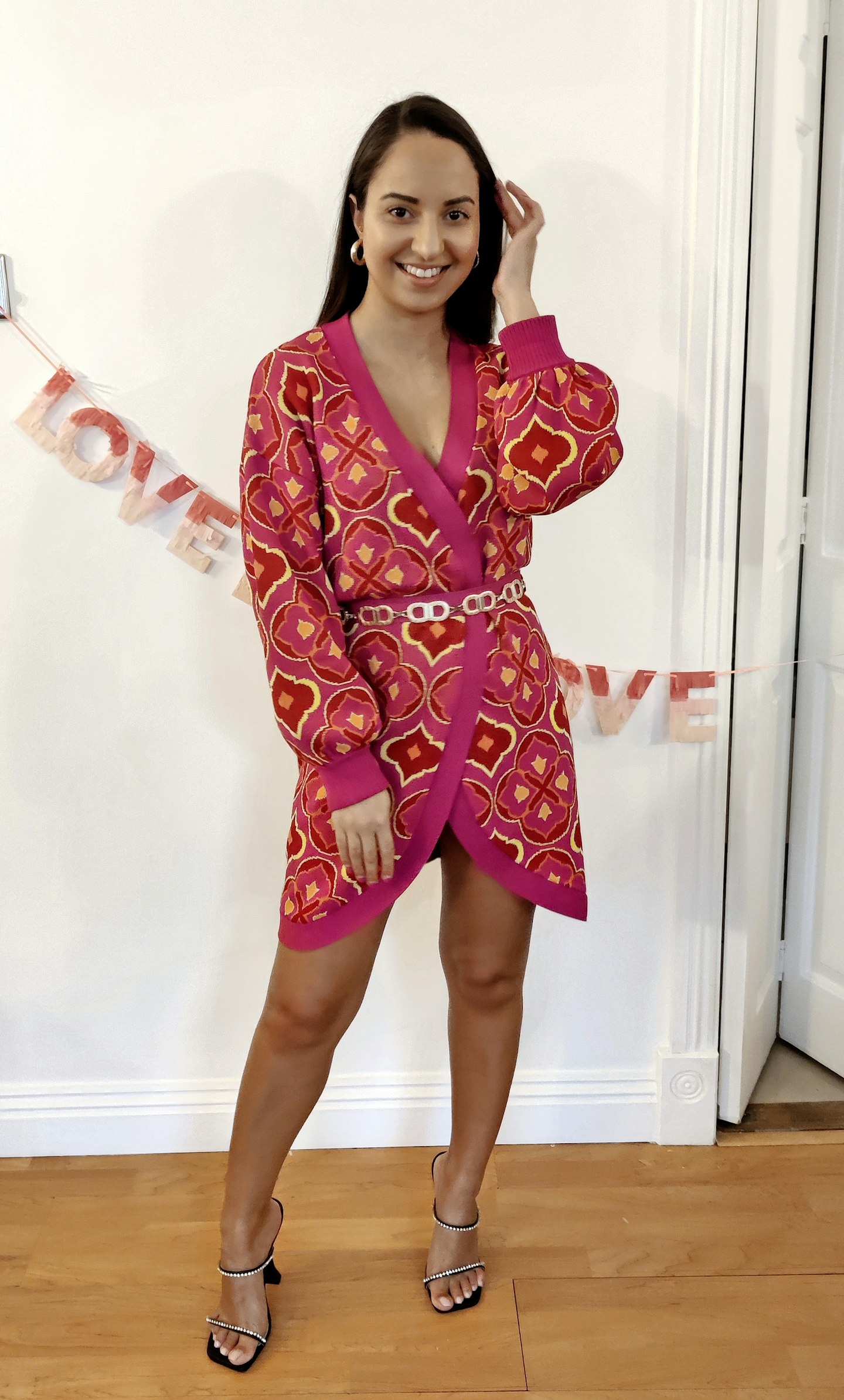 2 of 3
Jazz
Jazzria Harris, assistant style editor @jazzieharrisCardigan (worn as dress):Jasmine Cardi, £129. NeverFullyDressedI don't know about you but I'll take any occassion to get dressed up these days, so yep, Valentines Day, I'm coming for ya! This chunky cardigan is the ideal piece to feel a bit more put together but it's still comfy enough for chilling on the sofa. If you're tall I'd suggest pairing it with straight leg jeans, but, on us petite gals it's the perfect length for wearing alone.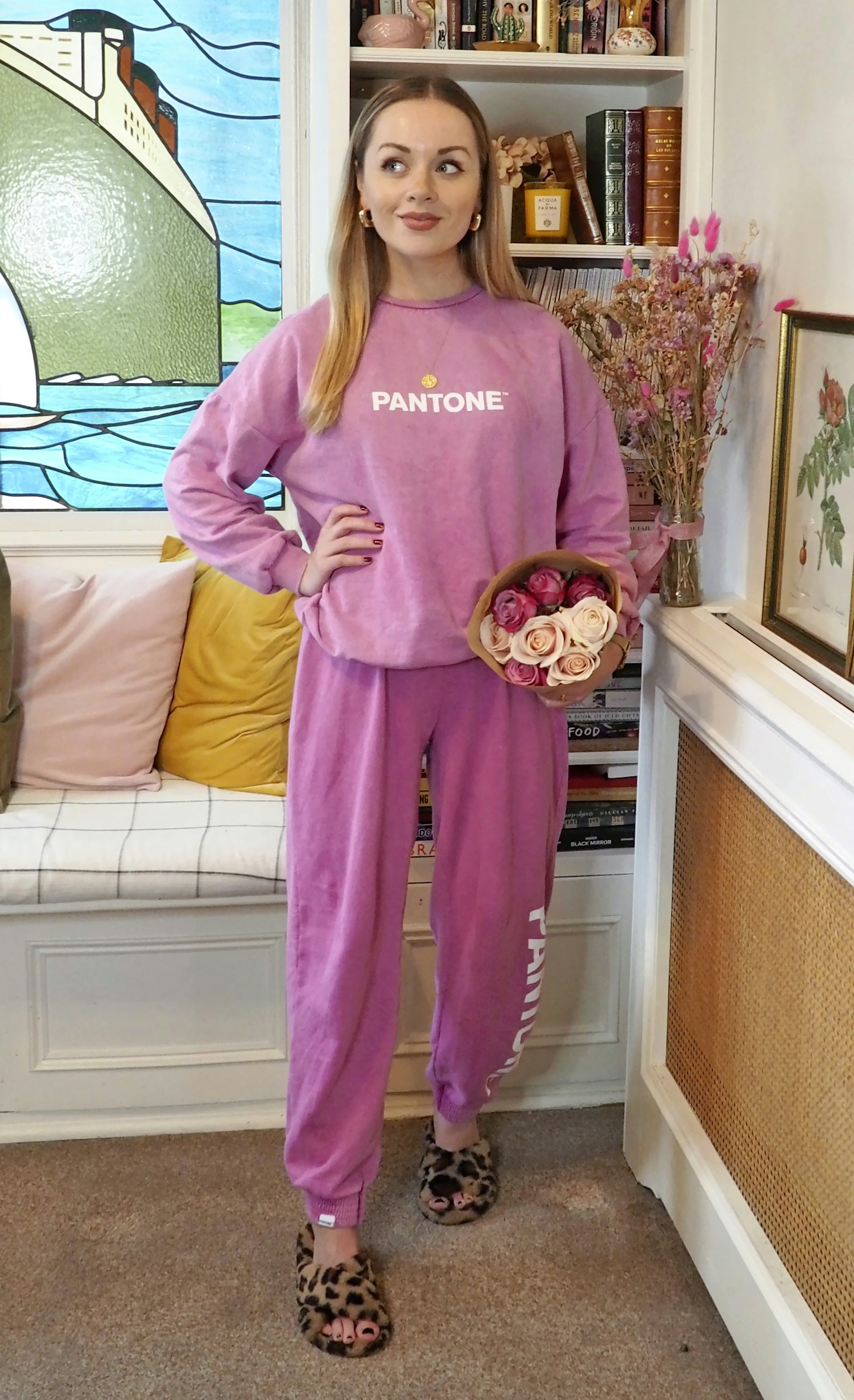 3 of 3
Rachael
Now! More news!
40 gifts you should be demanding from your other half this Valentine's Day
The £14.99 Amazon gym leggings loved by Chloe Ferry and Molly-Mae Hague
Make it work for you
If you're conscious of your bottom half, go for darker tones here as they're more forgiving - keep lighter tones up top.
Want to balance out your shape? Draw the eye away for the area you'd rather not focus on - try streamlined shapes, longer lines and layers or fluted styles that will skim your figure. Slinky fabrics are great for this.
To emphasise or create an hourglass figure, define the waist by making this the focal point of your look - tuck in your top, belt your dress or try something form-fitting.