We love the British high street.
And not just because 99.9% of all our clothes we've ever had come from there, but because it comes out with absolute classics like these Topshop CLEAR PLASTIC jeans. Or these ones with no knees.
The latest questionable offering comes from Zara, which as well as being one of our fave shops in the world, has created stilettos that come with an actual sock.
AND THEY COST £59.99!
They're called 'sock-style court shoes', and We have so many questions.
What do they mean by sock-style? Is that sock real? Or… just in the style of a sock? Is the sock, like, glued in? If so, how do you wash it? What percentage of the price is for the sock? 'Cos we're pretty sure you can get them for about a quid in Primark. Did anyone think these through? Where did they come from? Why is this happening? The socks look like the sort we wore to school, is that weird?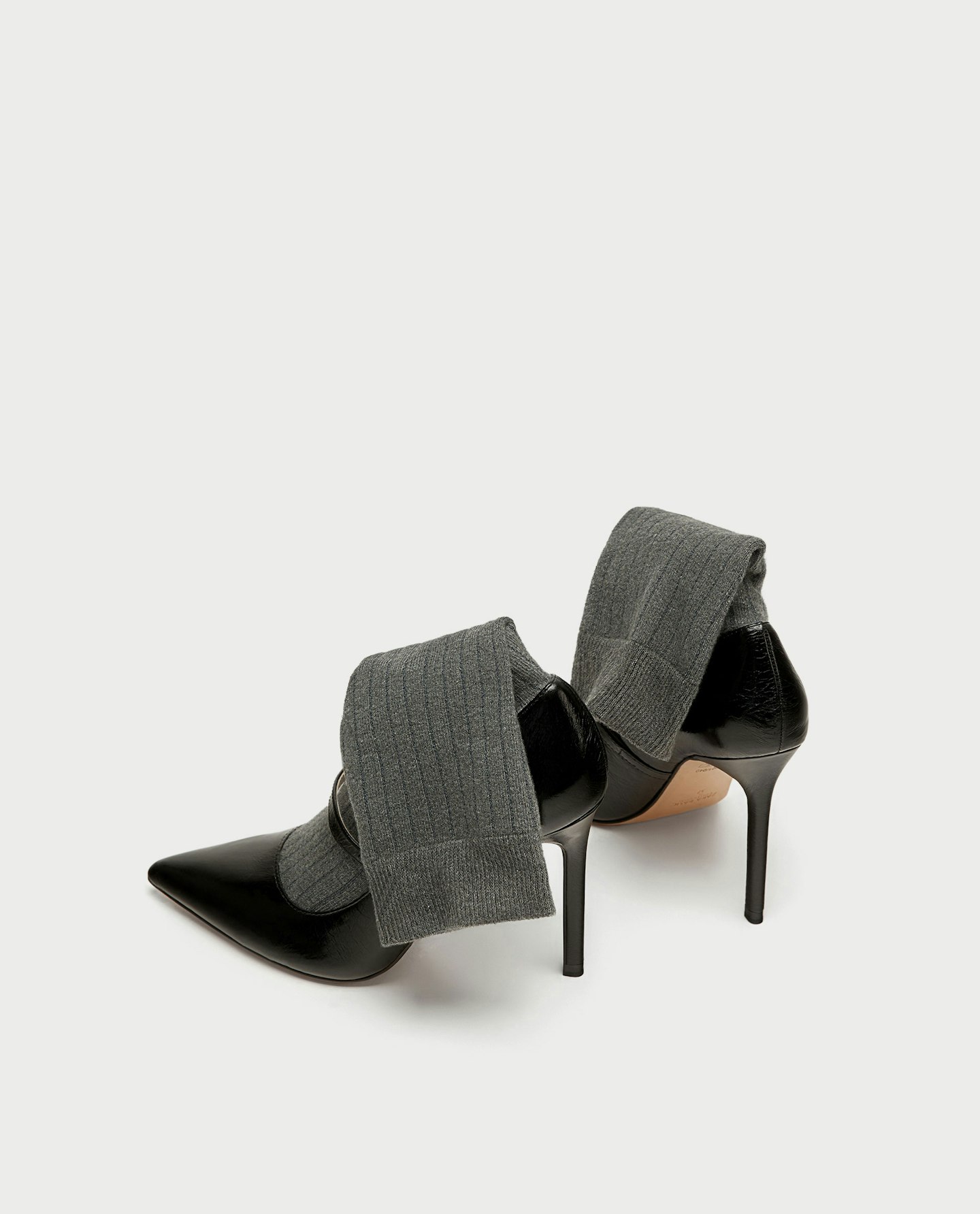 The website describes them as follows:
"Black, Italian leather high heel shoes featuring ribbed socks in a contrasting colour, buckled ankle straps across the instep, stiletto heels and pointed toes. Due to the characteristics of the leather, the product may exhibit irregularities."
We'd say they exhibit quite a few irregularities, Zara hun.
If you want to purchase the sock-style shoes (which, tbh we kind of do – we're impressionable), then click here to do so on the Zara website.