It's been six years since the most acrimonious divorce in celeb history began, with Brad Pitt and Angelina Jolie locked in a legal battle that raged for years. And just when you thought Johnny and Amber had stolen the toxic exes crown, the OGs are back. Last week, the actor, 58, filed legal action against Ange, 47, accusing his ex of selling her stake in Miraval, their French family wine business, just to spite him.
A source close to Ange denies his claims, saying she "properly and legally exited the business". He claims the actress – who he was with from 2005 to 2016 – sold the vineyard to a "poisonous" Russian oligarch who's trying to take over. And, after years of Brad trying to keep their drama behind closed doors for the sake of their six kids, pals tell heat the star is ready to "expose" all, spilling every dirty secret of their rocky relationship to the world…
What exactly is he suing her for?
Brad filed papers last week at LA County Superior Court, claiming Ange has contributed "nothing to Miraval's success" and has "sought to inflict harm" on him intentionally. Brad's lawyers claim the philanthropist sold her shares to a "cutthroat" and "dubious" Russian billionaire named Yuri Shefler (above) – "a stranger with poisonous associations and intentions" who is "bent on taking control of Miraval".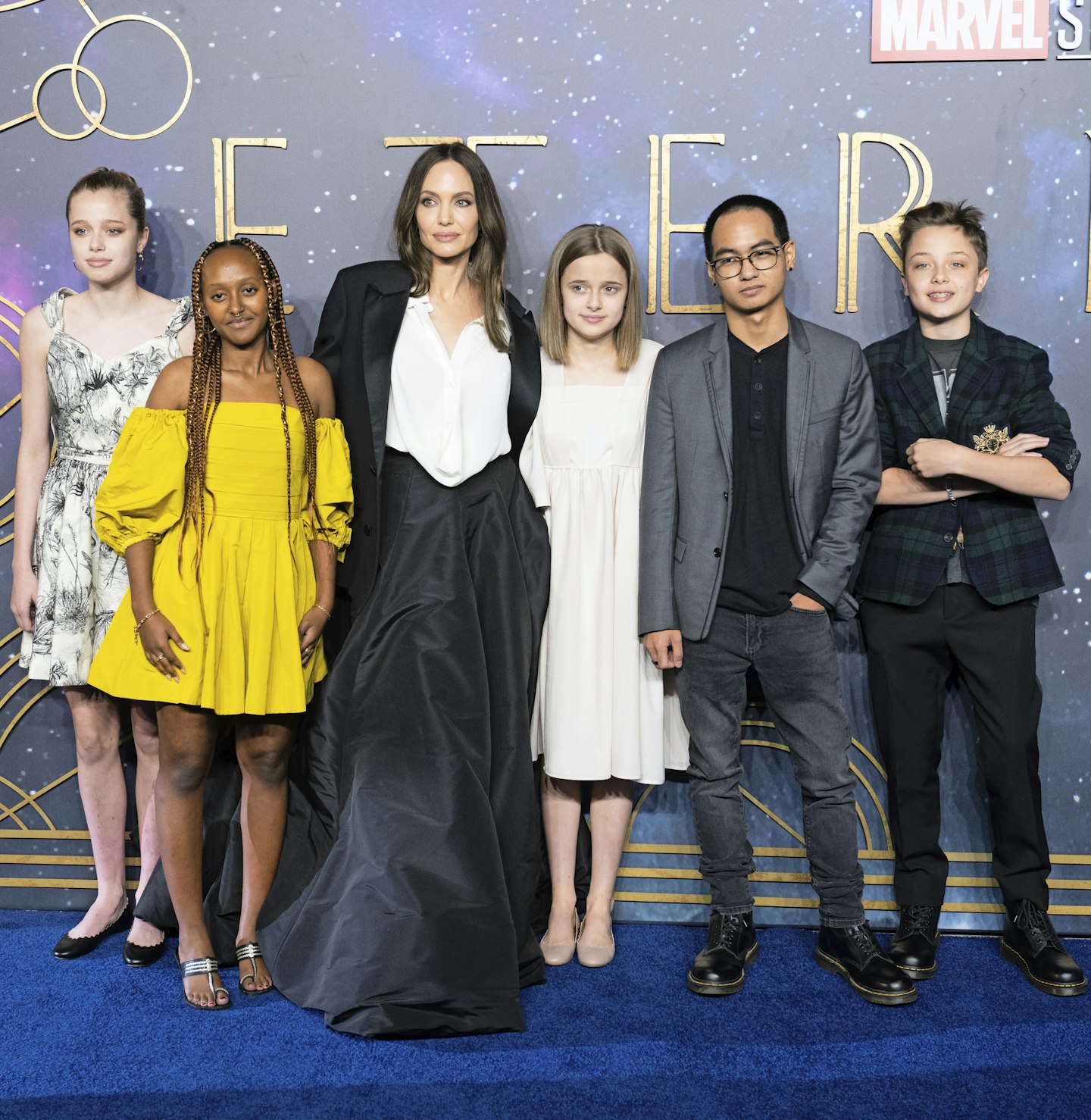 How did it all begin?
Back in 2008, the then-happy couple bought Chateau Miraval, along with a controlling stake of the vineyard.
The family spent many holidays at the estate, and had their 2014 wedding there. Last week, Brad called it his "passion", saying he'd transformed it into a "multimillion-dollar global business and one of the world's most highly regarded producers of rosé wine".
Who would be their star witnesses?
When the pair split, Brad ended up with the lion's share of showbiz pals, including George Clooney, Margot Robbie and Bradley Cooper. The witness list could even include ex-wife Jennifer Aniston, who Brad left for Ange in 2005. Meanwhile, the actress could enlist ex Jonny Lee Miller or new friend, Grey's Anatomy's Ellen Pompeo.
Why do they hate each other so much?
After 12 years together, their divorce escalated into a furious custody battle. An insider reveals, "It feel likes Ange will keep on finding legal excuses to postpone proceedings and drag everything out until all the kids are adults."
So, what happens next?
Brad's requested a jury trial and is seeking damages "in an amount to be proven at trial", but our sources say he plans to "take Ange to the cleaners". heat's insider explains, "He wants to expose Ange as a malicious monster and air all her dirty laundry to the world. He's ready to go for her jugular, no question."