There is no denying how great Jennifer Aniston looks – especially considering she's well into her sixth decade on the planet – but there's also no denying how much work goes into looking that great.
And, as the A-list actress launches her very own collagen-based protein bar (a bargain at $36 for 12) and preaches to fans about "wellness", insiders tell heat the funny star is getting a little bit, well, boring about it all…
"Jen is more obsessed with diet and exercise than ever, it's taking over everything in her life," says an insider close to the 53-year-old, who was recently named Chief Creative Officer of nutrition brand, Vital Proteins.
"Most days she's up before 5am, pounding the treadmill for a good hour of hardcore cardio, then it's weights and planks. Her afternoons are often dedicated to Pilates or yoga, and she also sees her boxing teacher once or twice a week.
"Jen's pushed herself so hard and got so ripped, she even has the classic six-pack she rocked in her early thirties. It's intense – Jen acts like she's training for the Olympics and says extreme middle-aged fitness is now part of her 'brand'."
Last week the iconic Friends star shared videos on Instagram revealing the new protein bar, whispering in the promo clip about, "Movement, rest and vital proteins," and telling her 40million followers, "Every moment is vital because you are vital".
A Friends version of Cards Against Humanity exists and we need it immediately
We may receive commission for purchases made through our links
Friends Cards Against Humanity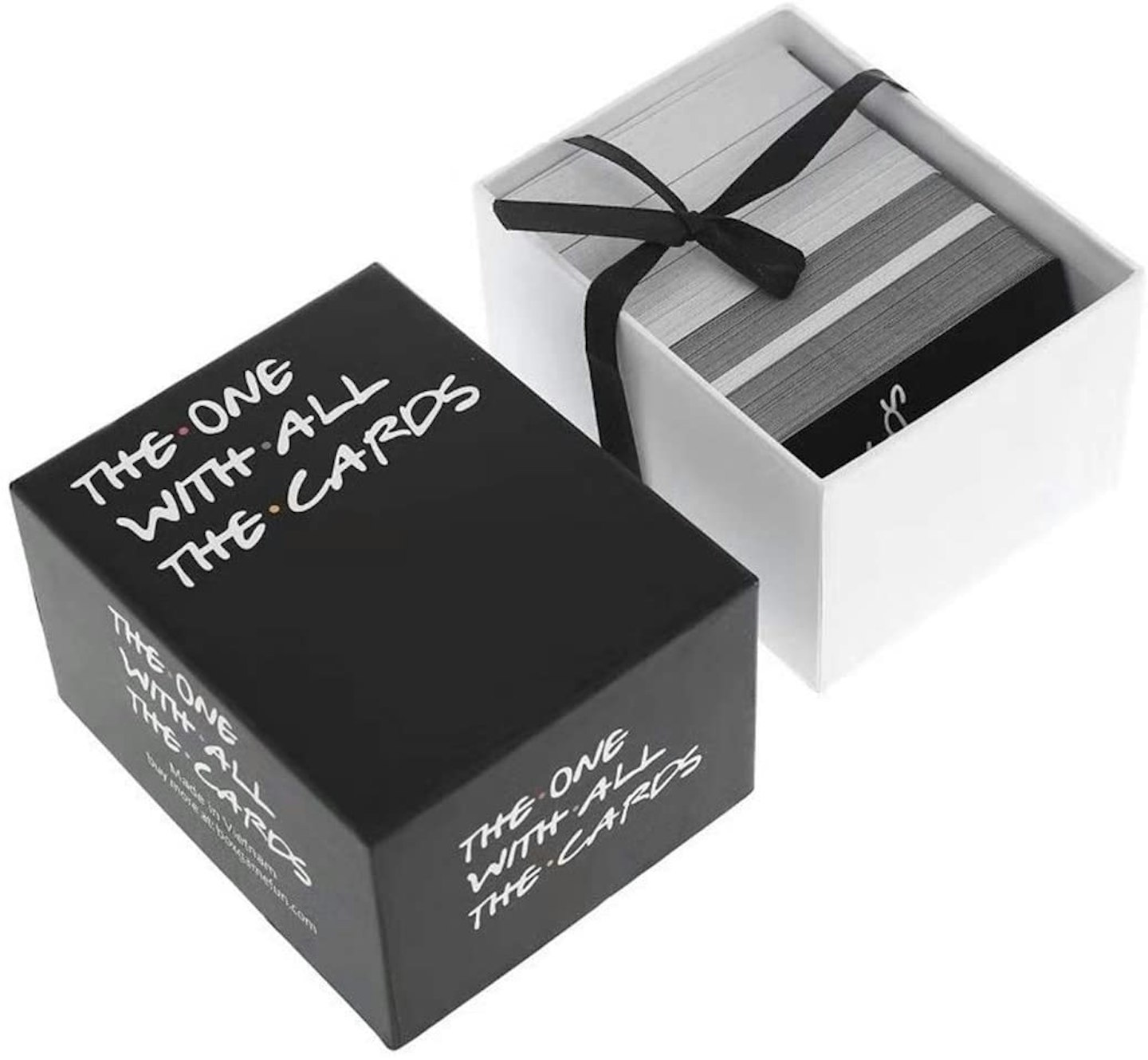 1 of 1
CREDIT: Amazon
The One With All The Cards Game for Friend
Her superstar pals rushed to compliment her, with actress Mindy Kaling commenting, "You look amazing", and stylist Rachel Zoe writing, "Why are you so cute?" But insiders say this wellness compulsion is starting to get old with some of her friendship group.
"A lot of them are saying Jen's getting boring and needs to chill with this fitness obsession," says heat's source. "Her social life has taken a hit as she avoids nights out or leaves early, so she sticks to her regime."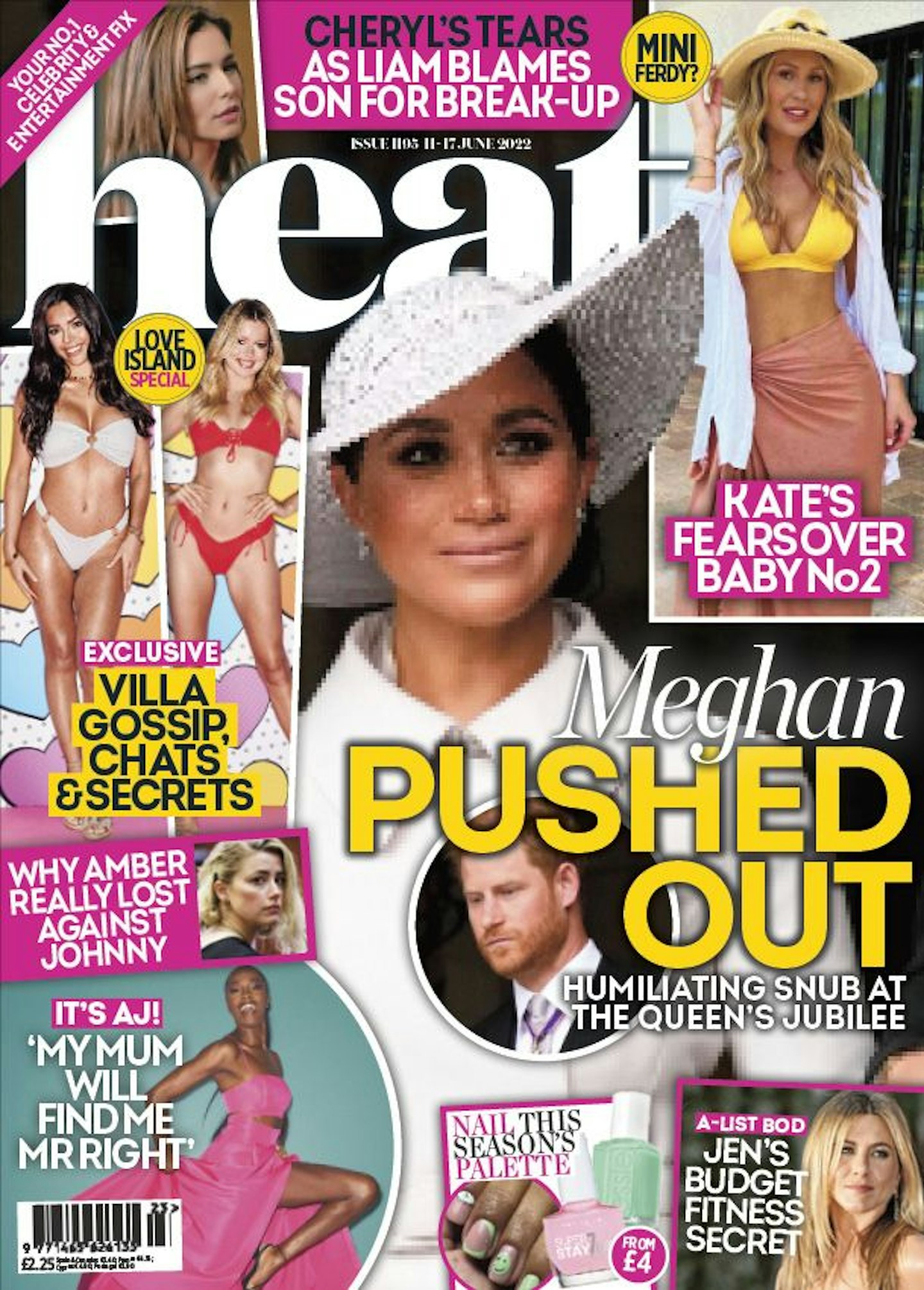 The Morning Show actress – who recently said she'll exercise even if she only has a five minute break admitting she loves "a killer workout" – used to be known for throwing legendary parties with her A-list buddies, including former co-star Courteney Cox, but things have changed, say heat's insider.
We're told, "Those get-togethers are definitely a thing of the past. Jen still sees Court and some of the others but now she invites them over for yoga or a healthy tea, instead of cocktails. And her love life is non-existent!
"Right now, Jen is focused on getting the best body she's ever had, while inspiring other women her age to exercise. And if that makes her less exciting to be around, so be it."
Get the best celeb stories in heat magazine each week.
WATCH: Jennifer Aniston talks Friends at We're The Millers London premiere