Khloe Kardashian's collagen company Dose & Co has just launched in the UK and it's already racking up five-star reviews.
In fact, the Dairy-Free Collagen Creamersold the equivalent to one every two minutes in the first three days following its launch, with fans rating the range 5/5 online, noting "glowing skin I've never had before".
Is it just us or is collagen the new workout DVD or celebrity perfume? ☕️
Taking a collagen supplement is said to have many hair, skin and nail benefits whilst also aiding muscle repair and joint health.
Now, thanks to Khloe Kardashian, you can easily add your collagen fix to your morning coffee. Very boujee and we're into it, tbh.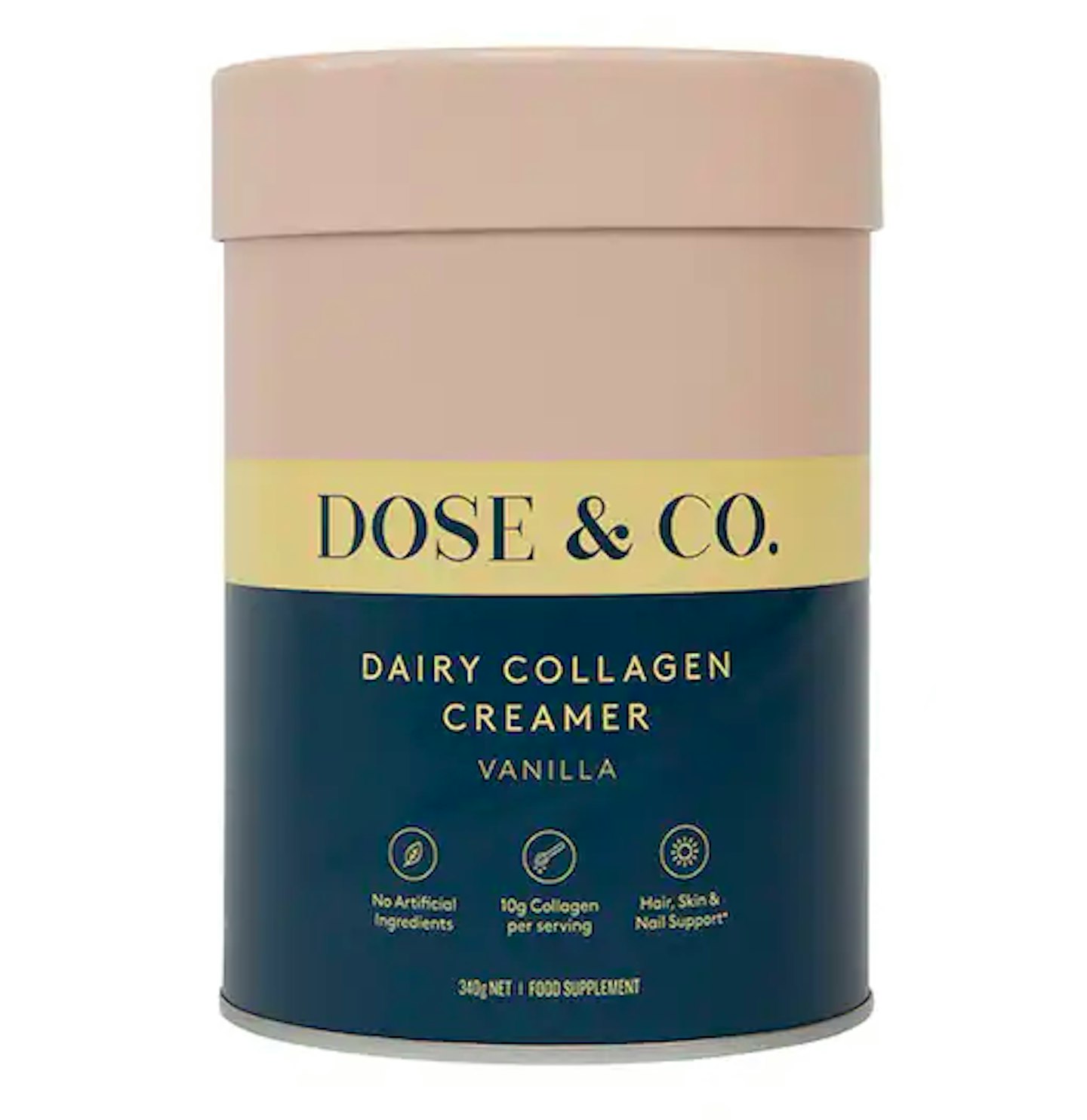 Holland & Barrett
As well as the Dairy-Free Collagen Creamer, the range also includes seven premium collagen and protein powders in vanilla, caramel and chocolate flavours - designed to fit easily in to daily life, from coffees and shakes to baking and breakfast.
Khloé Kardashian said of the launch: "Working with a collagen brand was always something I wanted to do, especially right after I had True. Then I found Dose & Co and spoke with the founder, Libby Matthews. We bonded over our pregnancies and I loved how clean, simple and accessible the products are. It's done amazing things for my hair, skin and nails. I've seen such a huge difference in their overall health, and I think it's really true that it all works from the inside out."
SHOP: Khloe Kardashian's collagen range here
Just so you know, while we may receive a commission or other compensation from the links on this page, we never allow this to influence product selections.
What to buy from Dose & Co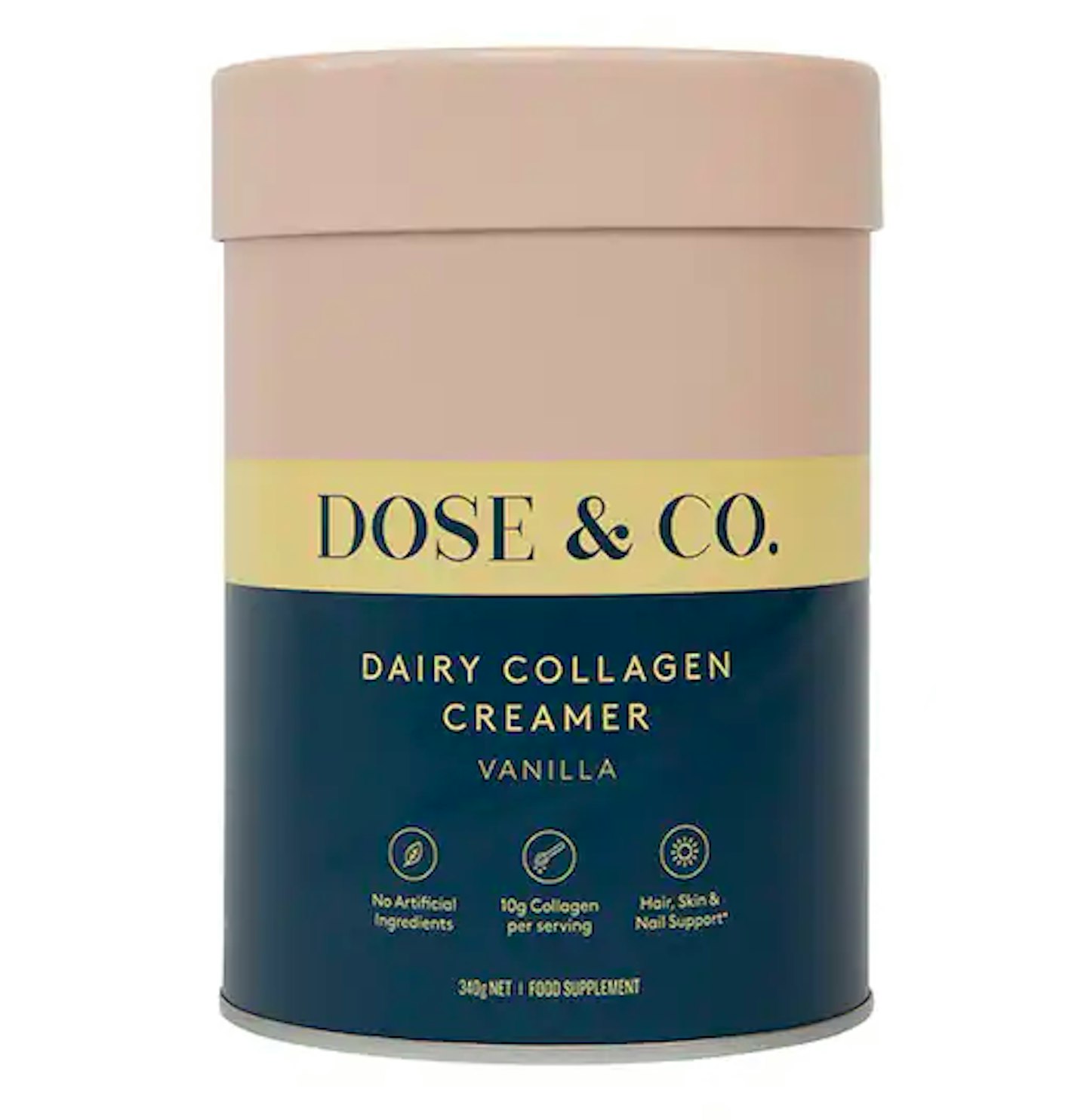 1 of 3
Dose & Co Dairy Collagen Creamer Vanilla
Available in flavours vanilla and caramel.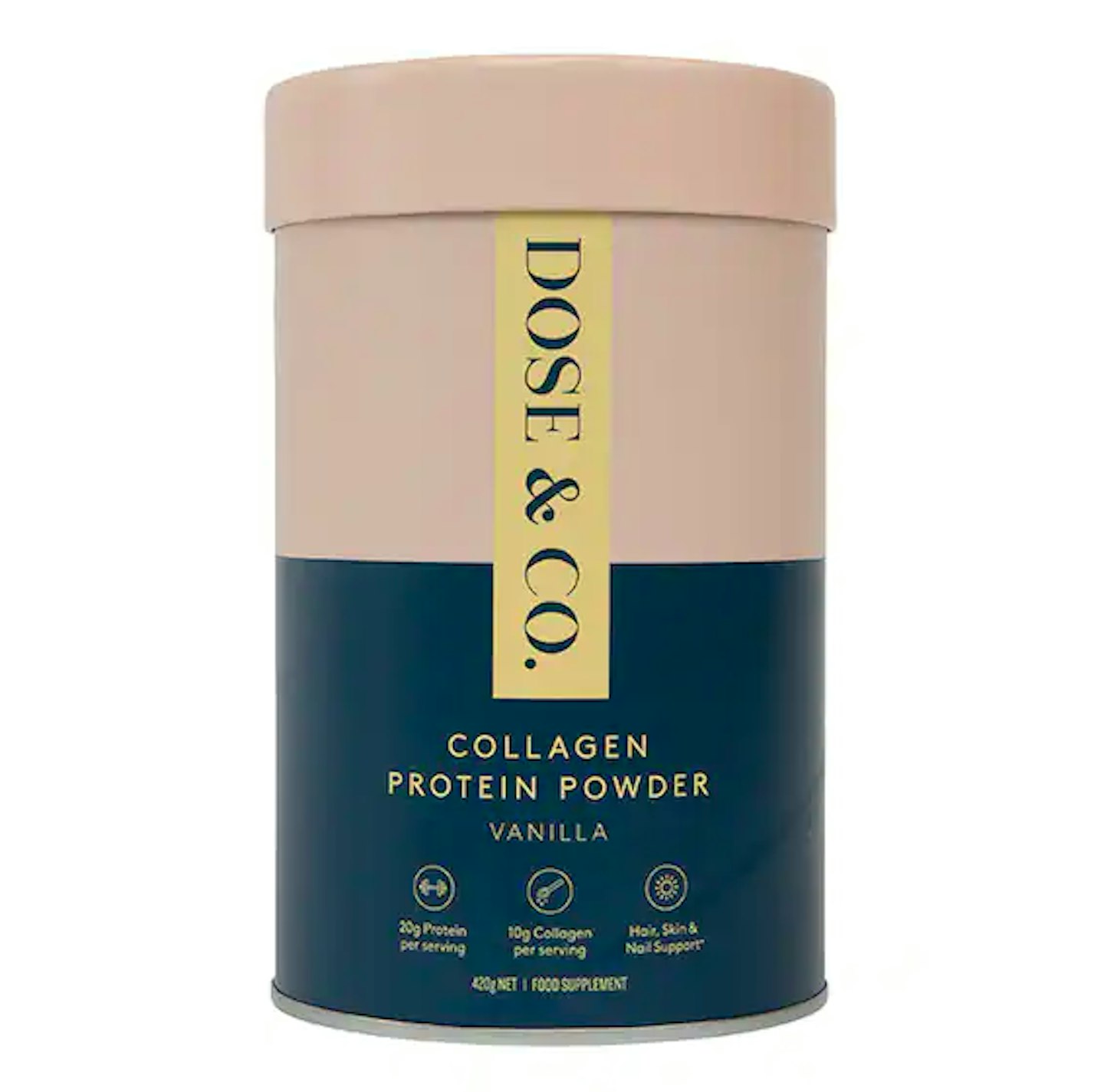 2 of 3
Dose & Co Collagen Protein Powder Vanilla
Available in flavours vanilla and chocolate.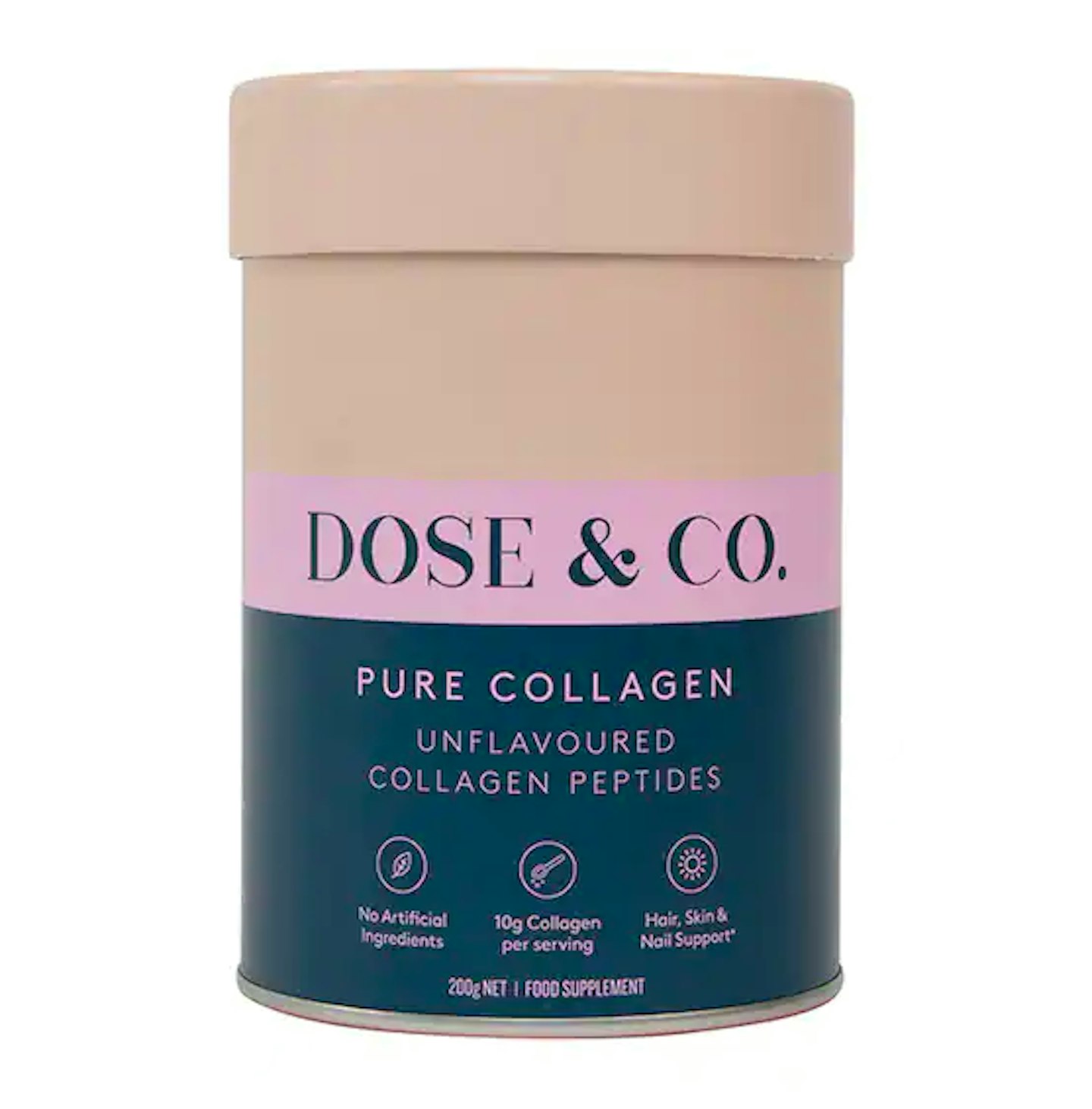 3 of 3
Dose & Co Collagen Peptides Unflavoured
Dose & Co Dairy-Free Collagen Creamer - a honest review
Shopping editor Aimee Jakes tried the Dairy-Free Collagen Creamer in flavour vanilla and here's what she thought...
I was actually really impressed and it's now my favourite way to take collagen.
I used instant coffee (glam!) and mixed in the recommended table spoonful which dissolved easily into the brew. I then added some semi-skimmed milk as it felt like it needed it, but of course, whether you do or not is your prerogative.
As someone who doesn't really like 'sweet coffee', it honestly tasted incredible. The vanilla notes are subtle and not too sickly, though if you are someone who does like it sweet, you can always add a sweetener or sugar. Again, your prerogative!
It was very, very drinkable and each serving packs an impressive 11g of protein (10g from collagen). All in all, I really can't recommend this enough.
It's important to add, there hasn't been massive amounts of studies proving the benefits of a collagen supplement, so if you already have a high protein diet, you probably don't need it. Though, it can be a nice addition to your morning routine to make you feel your very best self.
Now! More news!
The £8.95 beauty tool that the Love Island lot are obsessed with
Other reviews hailed the collagen creamer as "easy to add into your routine".
One customer wrote, "I've been using this for just over a fortnight and originally picked it up to make the work tea room a bit more exciting, the bonus being this stuff actually works and I've noticed a massive difference in my facial complexion and elasticity. I'll be trying the caramel version next!"