After staying silent for 13 years, last week, Britney Spears finally spoke out about her controversial conservatorship. "I just want my life back, it's been 13 years and it's enough", she told the court, before listing the horrendous abuses she has been forced to endure. In a devastating speech, the singer admitted she cries every day over the situation, where she is controlled in every way, forced to take drugs, and not allowed to have a baby or get married.
An impassioned Britney, 39 – who was speaking remotely due to Covid regulations – told Superior Court Judge Brenda Penny how she is forced to work endlessly without time off. She described how her own management threatened to sue her if she didn't do her 2018 tour or continue her Vegas residency. When she resisted, Britney said her team "immediately put me on lithium", which made her feel "drunk". She went on, "I couldn't even have a conversation with my mum or dad about anything. I told them I was scared." She blamed her "ignorant" father, Jamie Spears, saying, "He was the one who approved all of it."
The litany of restrictions and controls placed on her life kept coming. Britney was forced to take a psych test, which she "failed", and was then sent to rehab for four months. "You're going to pay $60k a month for this," the singer was told, saying, "I cried on the phone for an hour, and [my dad] loved every minute of it." She compared her treatment to being sex trafficked, and revealed how staff gave her no privacy, even watching her get changed every day. Since returning home, Britney has been living under even stricter rules, unable to see friends who live nearby or even be driven by her boyfriend of five years, Sam Asghari in his car.
Most shockingly, she has also been prevented from having more children. Britney said, "I want to be able to get married and have a baby. I was told in the conservatorship I am not able to. I have an IUD [and] I wanted to take the IUD out, so I could start trying to have another baby. But the so-called 'team' won't let me go to the doctor, because they don't want me to have any more children."
She also claimed she wasn't allowed to have any beauty treatments for a year, even though her mum Lynne was having haircuts and manicures. "It took a year, during Covid, to get me any self-care," she said. She then referred to her mum, claiming, "She said there were no services available. She's lying, Ma'am. My mum went to the spot twice in Louisiana during Covid. For a year, I didn't have my nails done, no hairstyling and no massages, no acupuncture. Nothing for a year. She [Lynne]made me feel like my dad does. Very similar, her behaviour and my dad, but just a different dynamic."
It's the first time the mum of two has spoken publicly about the conservatorship, which has been in place since 2008. While Jamie stepped down as her personal conservator in 2019, he has remained jointly in control of her finances. A movement to save Britney has been gathering pace online for years, and outside the LA courthouse, fans held up #FreeBritney banners.
CHECK OUT artists who started their careers on TV talent shows
Artists who started life on TV talent shows - SLIDER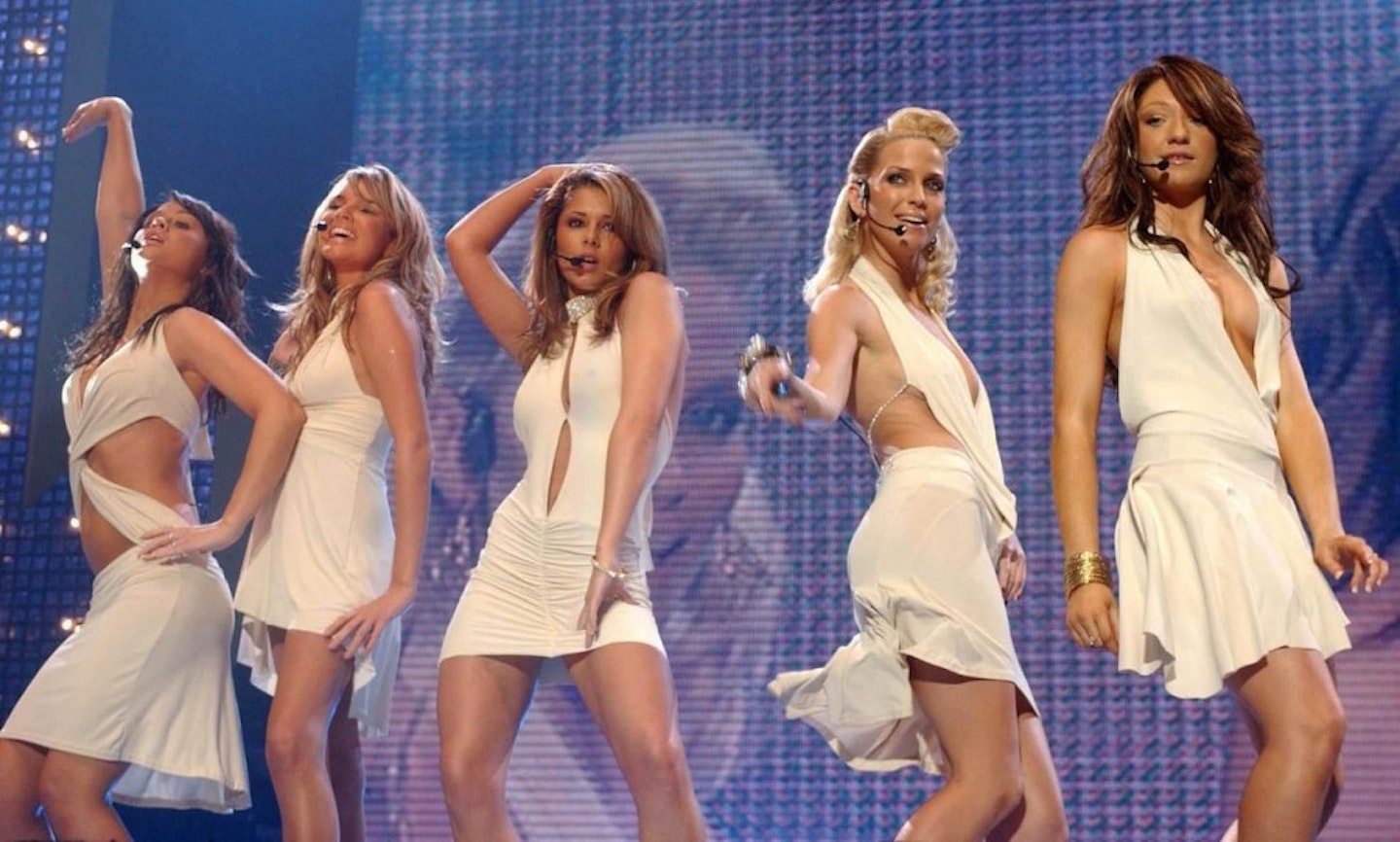 1 of 16
CREDIT: u00a9 PA Images
Girls Aloud
Girls Aloud were first created when they appeared on Popstars: The Rivals in 2002. With Cheryl Tweedy, Nicola Roberts, Sarah Harding, Kimberley Walsh and Nadine Coyle all winning a place in the band, the group went on to achieve their debut number one with the track 'Sound Of The Underground'. Girls Aloud went on to achieve massive success in the UK and scored a record 20 consecutive top 10 singles in the UK Charts. In 2013 the band announced their split after their final UK tour.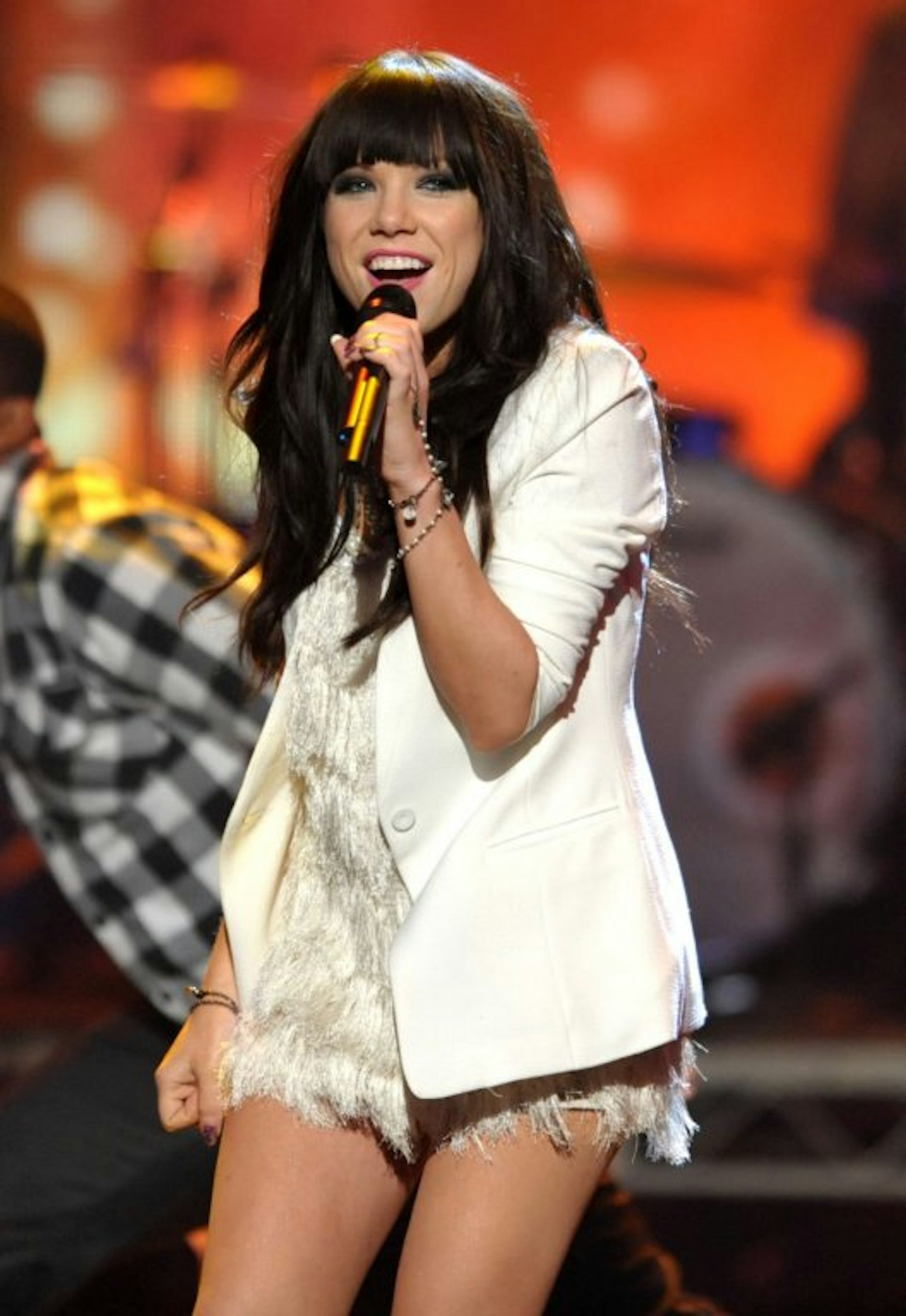 2 of 16
CREDIT: u00a9 PA Images
Carly Rae Jepsen
Carly Rae Jepsen enjoyed massive success with her hit single 'Call Me Maybe' in 2012 but before that she came third on Canadian Idol. After getting her break with 'Call Me Maybe', Carly went on to have hits such as 'I Really Like You' and 'Run Away With Me'.
3 of 16
CREDIT: u00a9 PA Images
Beyoncé
She's one of the world's biggest superstars but Beyonce first found fame on TV show Star Search back in 1993. Beyonce enjoyed massive success alongside Kelly Rowland and Michelle Williams in girl band Destiny's Child but made a name for herself with her massive solo singles. The singer is currently on her 'On The Run II' tour with her husband Jay-Z and the pair recently dropped their surprise new album 'Everything Is Love'.
4 of 16
CREDIT: u00a9 PA Images
Britney Spears
Britney appeared on Star Search at the age of just 11!She went on to release her first two albums in 1999 and 2000 which turned out to be international successes. After a hiatus away from music due to personal issues, Britney returned with a bang with hits such as 'Womanizer', 'Piece Of Me' and 'If You Seek Amy'. Britney now has a Las Vegas residency for her 'Piece Of Me' show Planet Hollywood.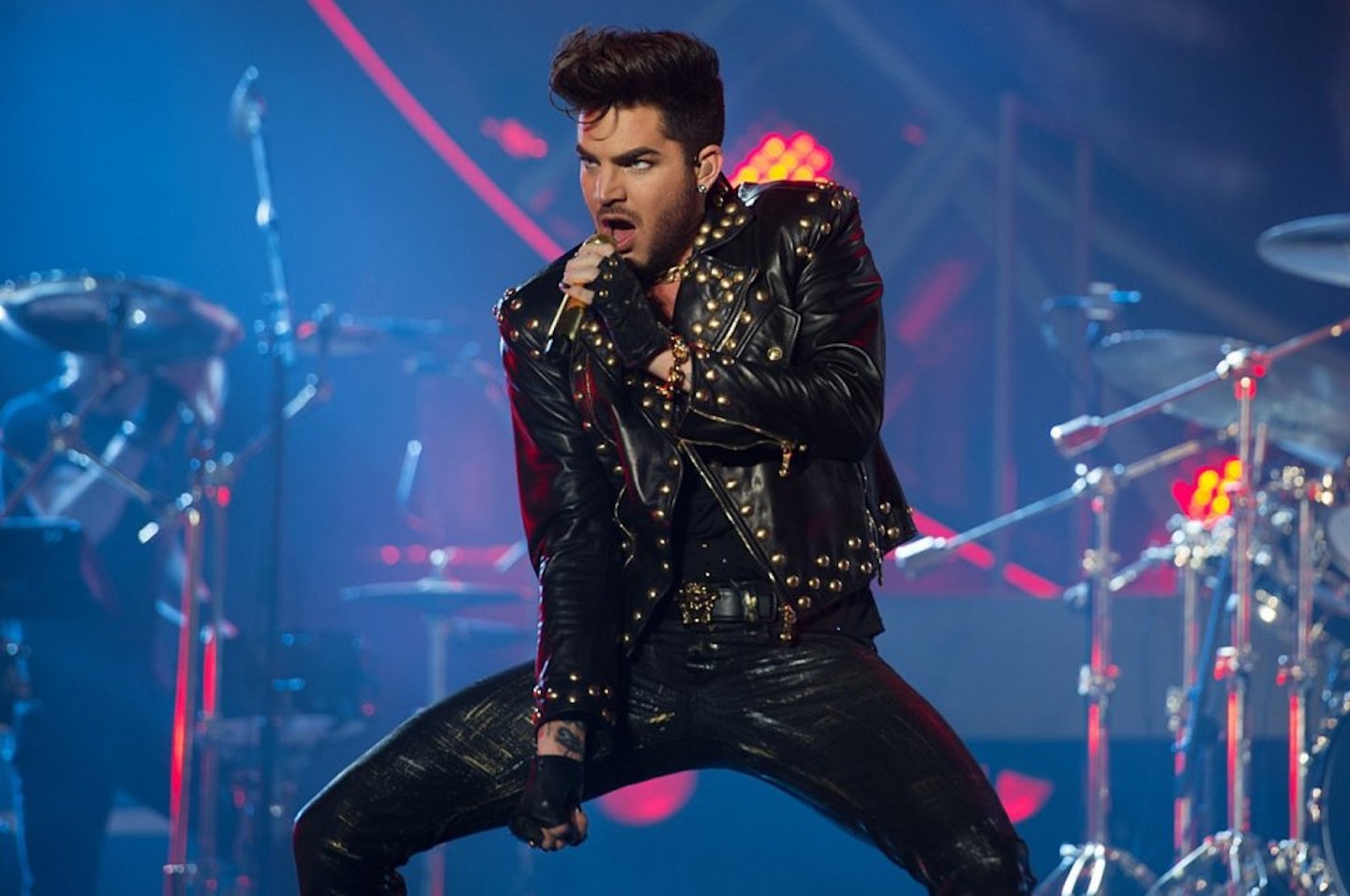 5 of 16
CREDIT: u00a9 PA Images
Adam Lambert
Adam Lambert shot to fame when he finished in second place on American Idol back in 2009. The singer went on to release his debut album 'For You Entertainment' and has since sold over 5 million records to date. In the past few years Adam has been touring as the lead vocalist with rock band Queen.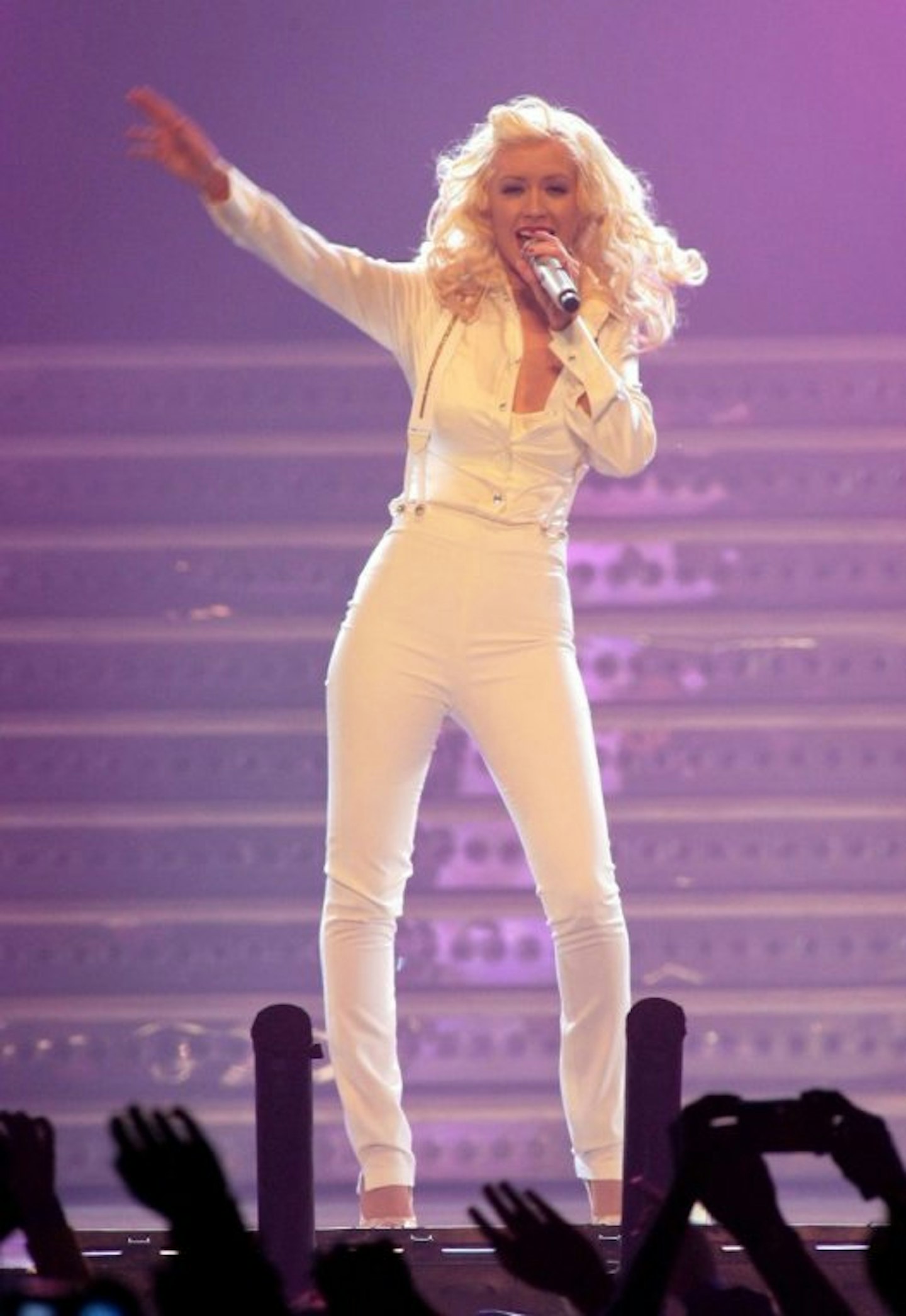 6 of 16
CREDIT: u00a9 PA Images
Christina Aguilera
Christina Aguilera appeared on Star Search as a youngster back in 1990. It wasn't until 1999 when the singer really made waves in the music industry with hits including 'Genie In The Bottle' and 'What A Girl Wants'. Throughout the noughties Christina had some massive hits such as 'Dirrty', 'Beautiful' and 'Hurt' and later went on to star in a number of movies such as Burlesque. The singer now has five Grammy Awards, has sold over 50 million albums worldwide and appears on The Voice as a mentor.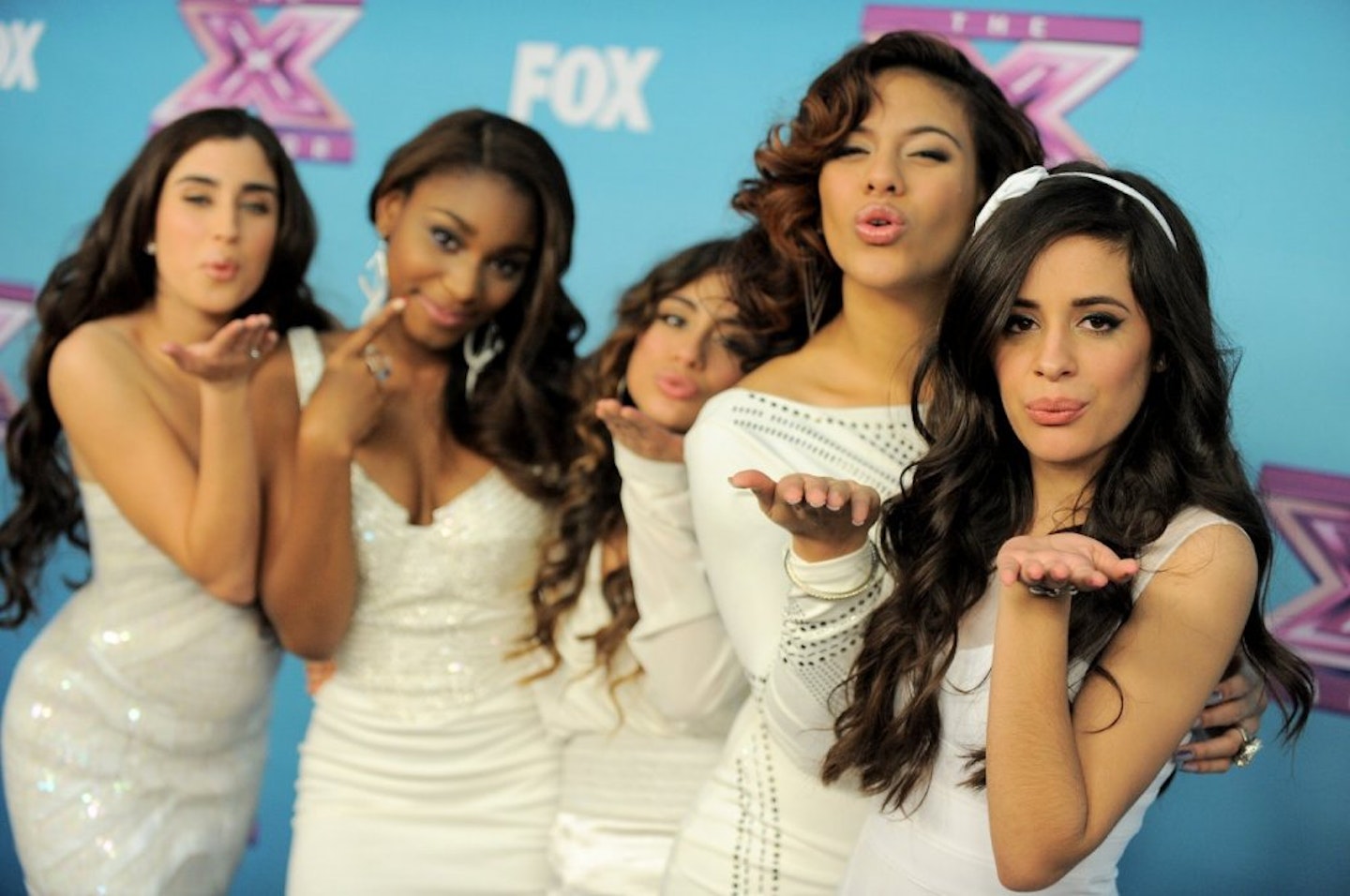 7 of 16
CREDIT: u00a9 PA Images
Fifth Harmony
American girl band Fifth Harmony started their success when they finished third on The X Factor USA back in 2012. The band signed to Syco Records and enjoyed a number of hits both in the UK and USA including 'Work From Home' and 'Worth It'. In 2017 Camilla Cabello announced she had left the band to focus on her solo caree, and in March 2018 the group revealed they were going on a hiatus.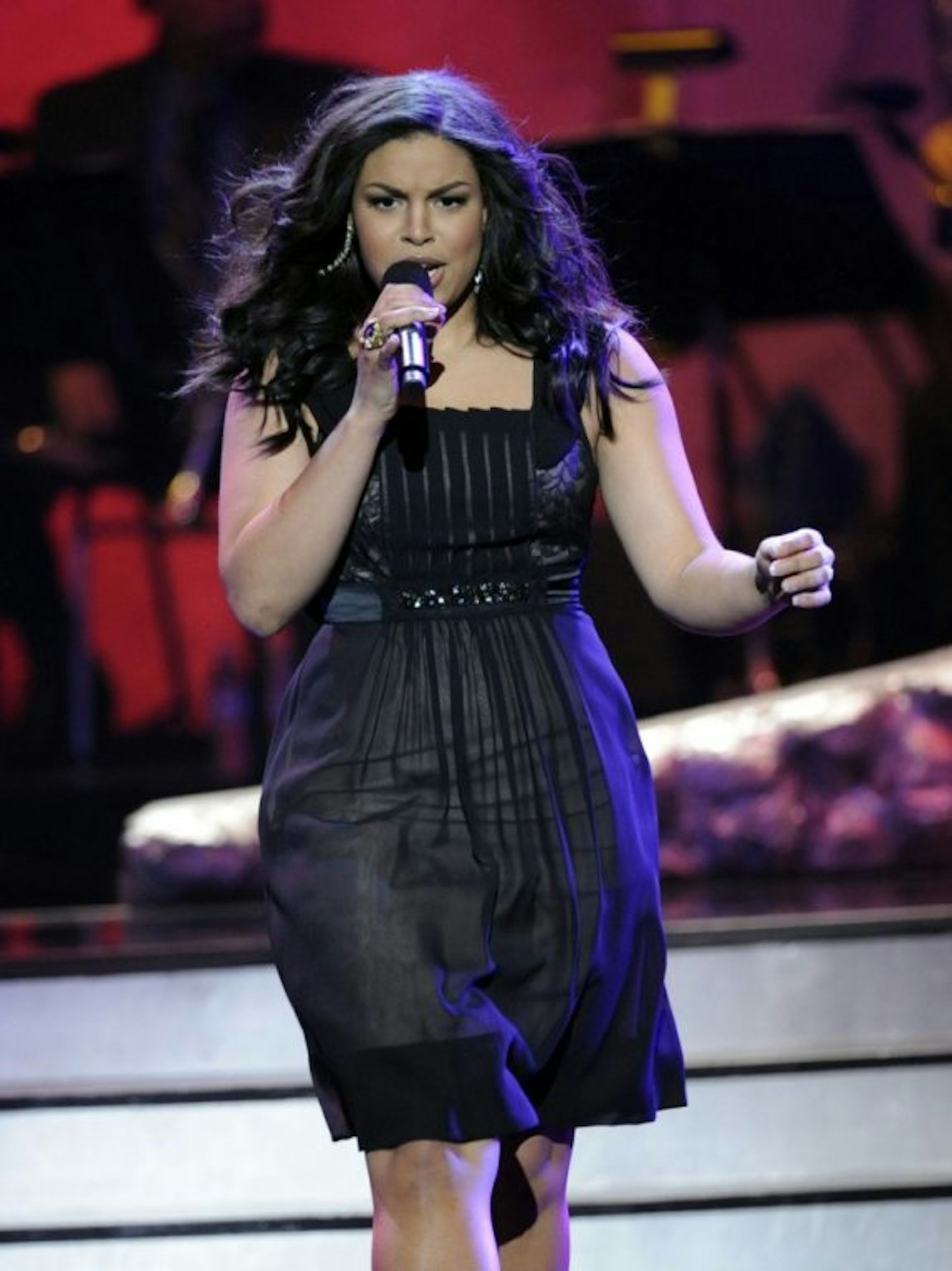 8 of 16
CREDIT: u00a9 PA Images
Jordin Sparks
Jordin Sparks became American Idol's youngest ever winner when she won over competition at the age of just 17 in 2006. The singer has since enjoyed massive success with her hits including 'Tattoo', 'Battlefield' and her 'No Air' debut with Chris Brown.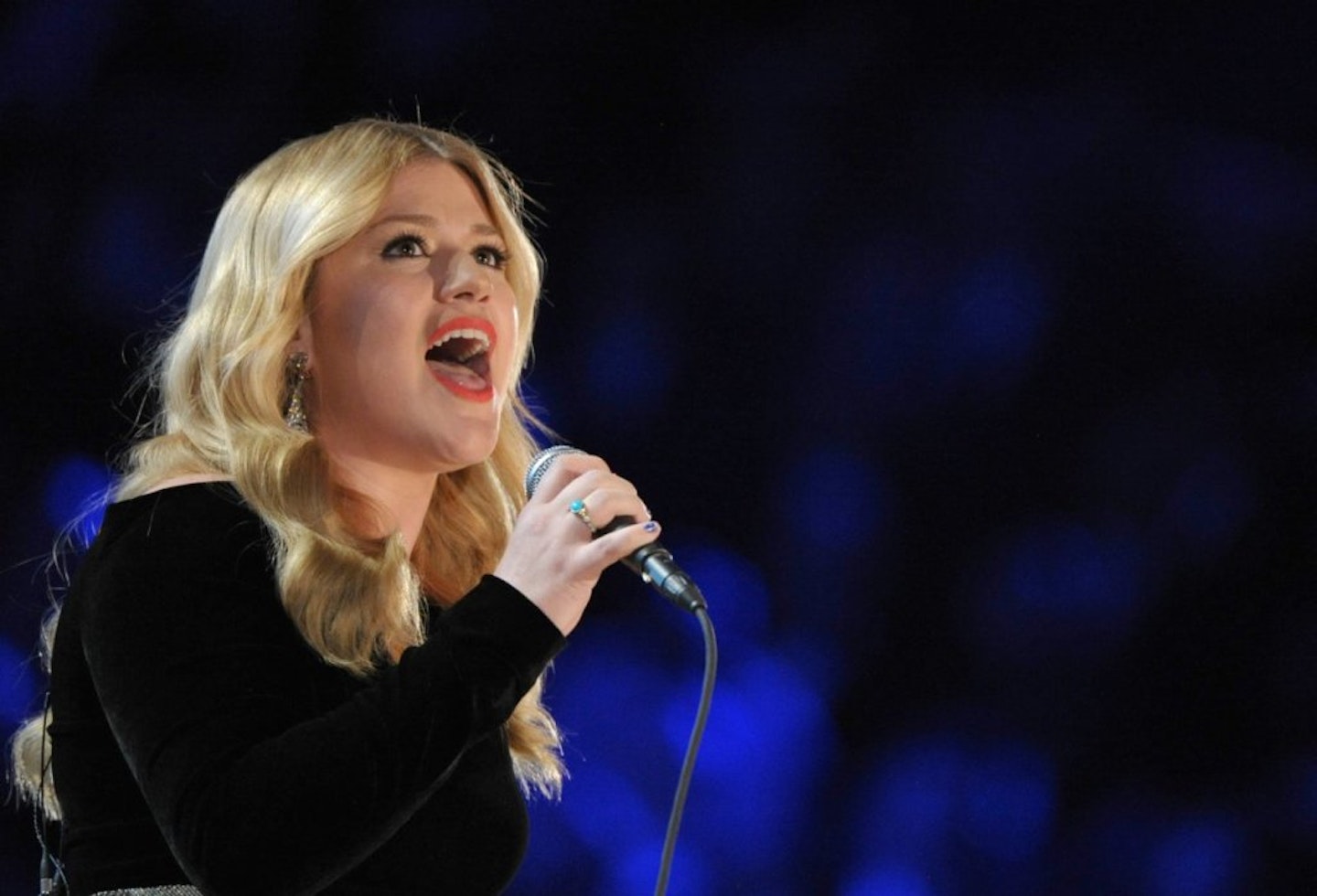 9 of 16
CREDIT: u00a9 PA Images
Kelly Clarkson
Kelly Clarkson shot to fame in 2002 when she became the first winner of American Idol. Kelly has now released seven albums to date including the likes of 'Breakaway', 'Stronger' and her 2015 album 'Piece By Piece'.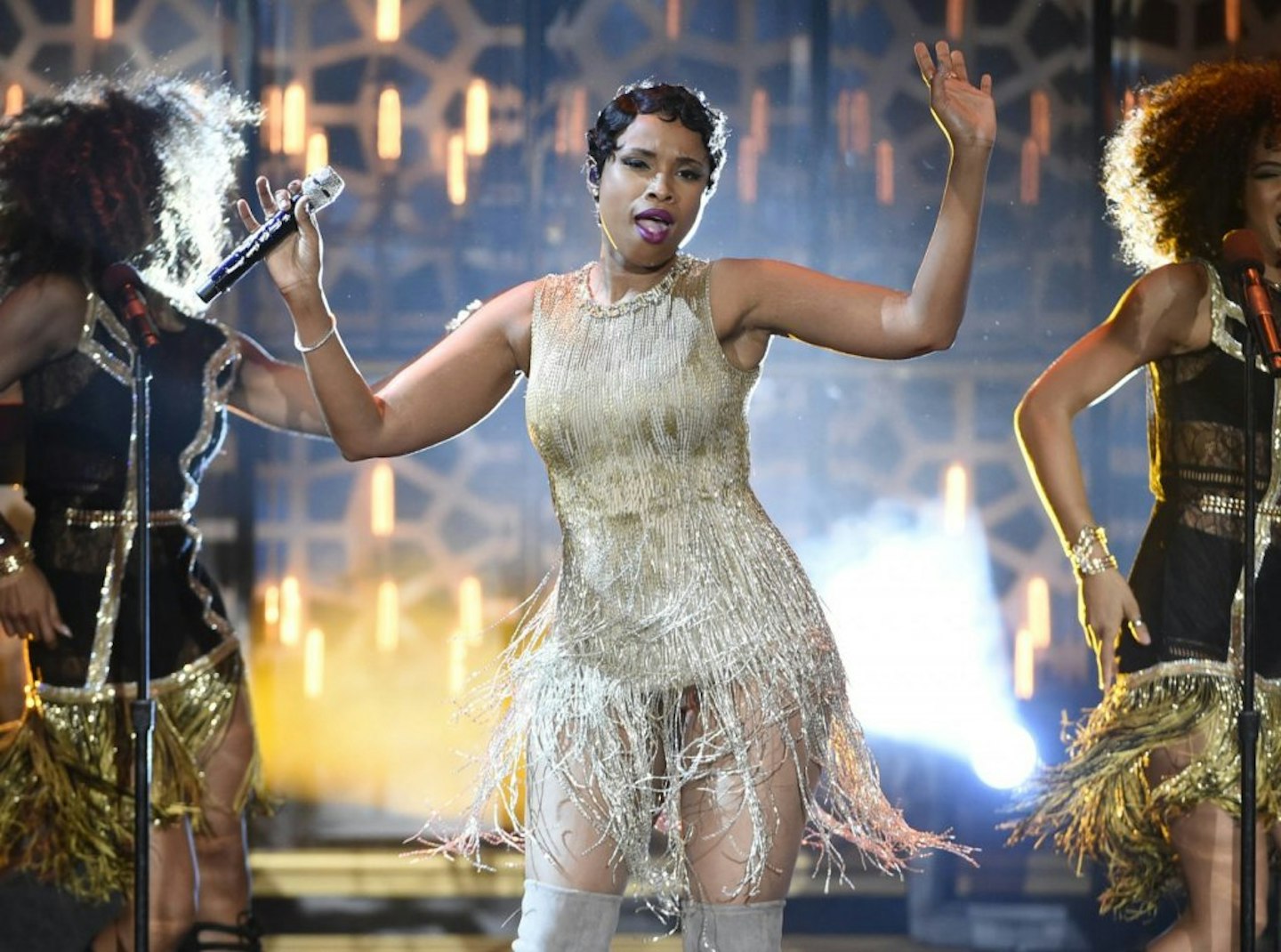 10 of 16
CREDIT: u00a9 PA Images
Jennifer Hudson
Despite her amazing success, Jennifer unbelievably only finished 7th on American Idol back in 2004. She's since went on to appear in hit movie Dreamgirls, released three studio albums and became a mentor on TV show The Voice UK.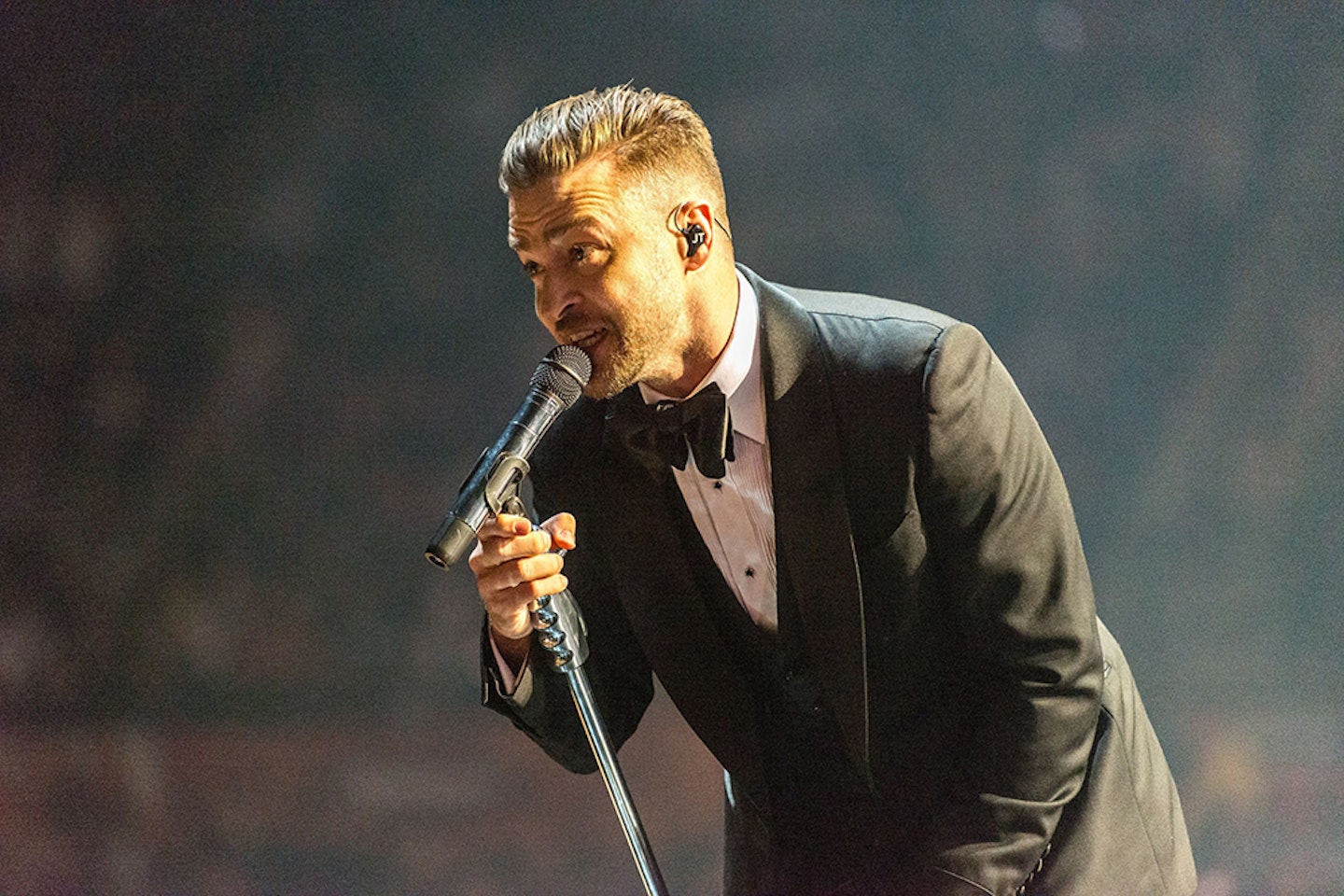 11 of 16
CREDIT: u00a9 PA Images
Justin Timberlake
Mr Timberlake appeared on TV show Star Search in 1992 singing a country song in his audition.He's come a long way since then! In the late 1990s Justin became one of the lead vocalists in boyband NSYNC.He then went solo and achieved massive success with hits such as 'Cry Me A River', 'Rock Your Body' and 'Sexy Back'. In 2016 Justin voiced a character for hit film Trolls and is set to return for the sequel in 2021. The singer also released his amazing new music in early 2018.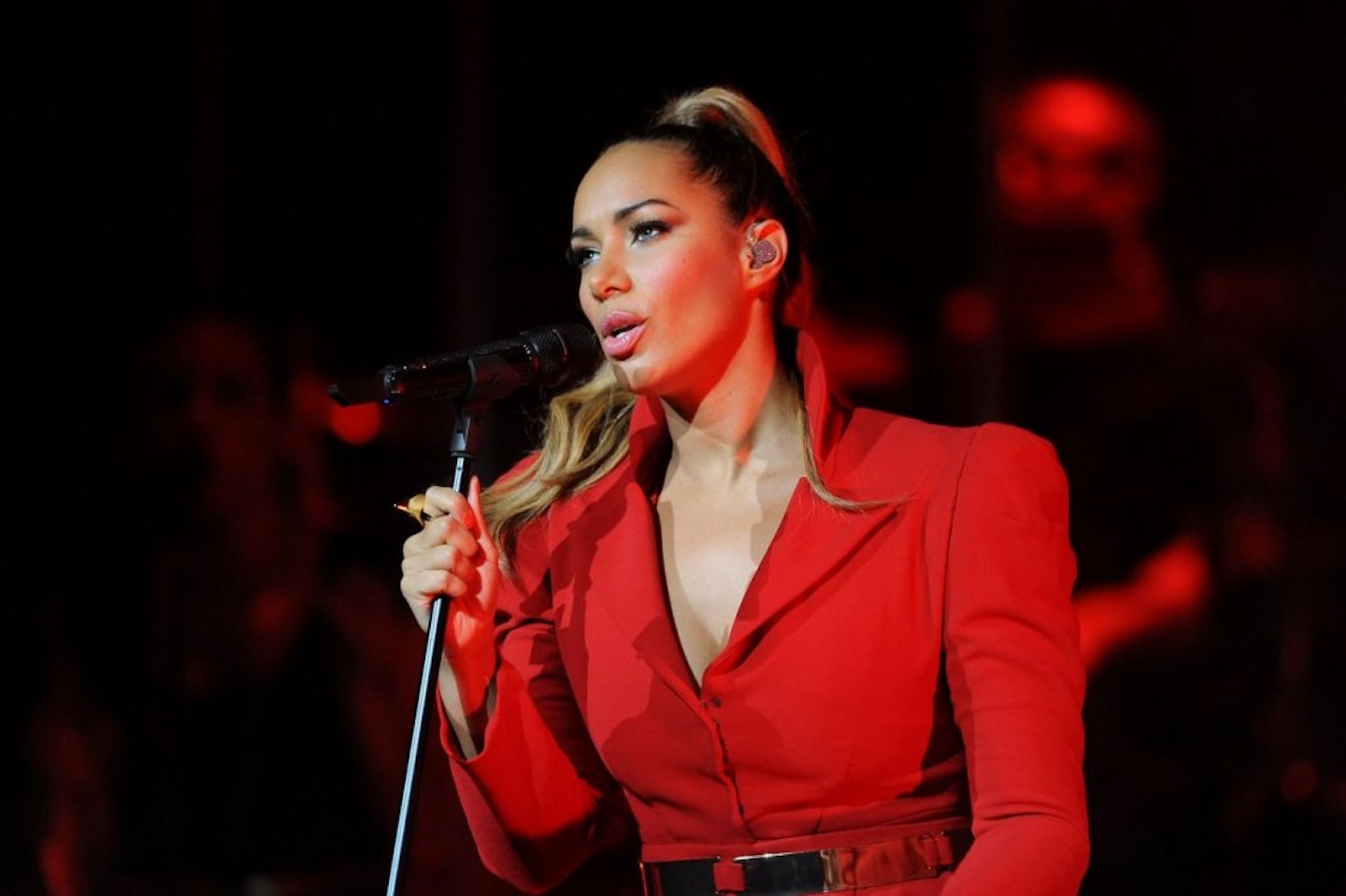 12 of 16
CREDIT: u00a9 PA Images
Leona Lewis
Leona Lewis won a £1 million recording contract with Simon Cowell when she won the third series of The X Factor in 2006. Leona went on to have five successful albums and has completed three tours to date. In 2016 Leona made her Broadway debut as Grizabella in Andrew Lloyd Webber's musical Cats.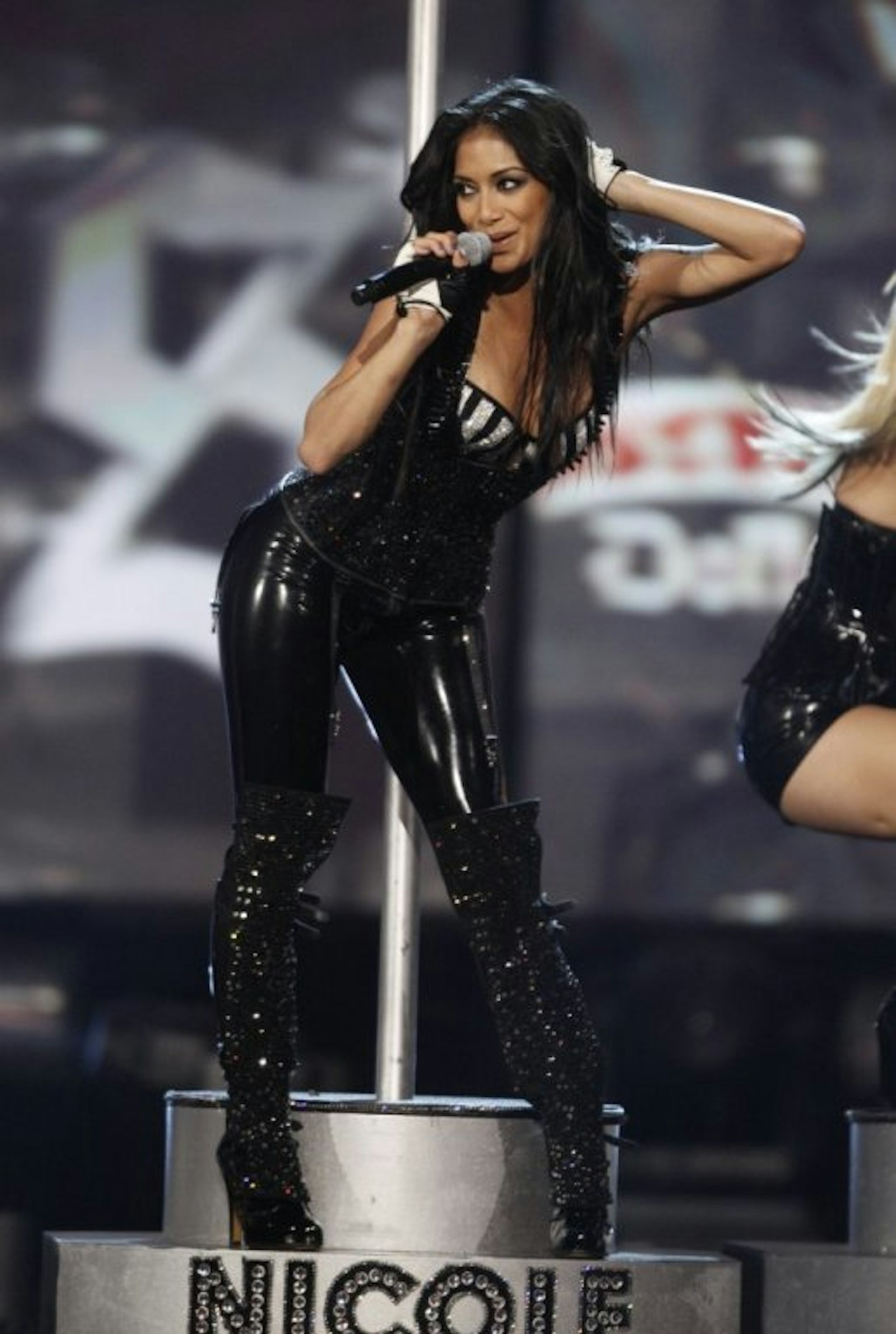 13 of 16
CREDIT: u00a9 PA Images
Nicole Scherzinger
She enjoyed massive success in The Pussycat Dolls but before that Nicole Scherzinger appeared on Popstars in 2001. It was her time in girl band The Pussycat Dolls which really started her success. The band became one of the world's biggest selling girl bands with hits such as 'Don't Cha' and 'Jai Ho'. Nicole later left the band and has enjoyed a solo career. The singer is also a judge on The X Factor, although rumours are suggesting she won't be returning for the 2018 series.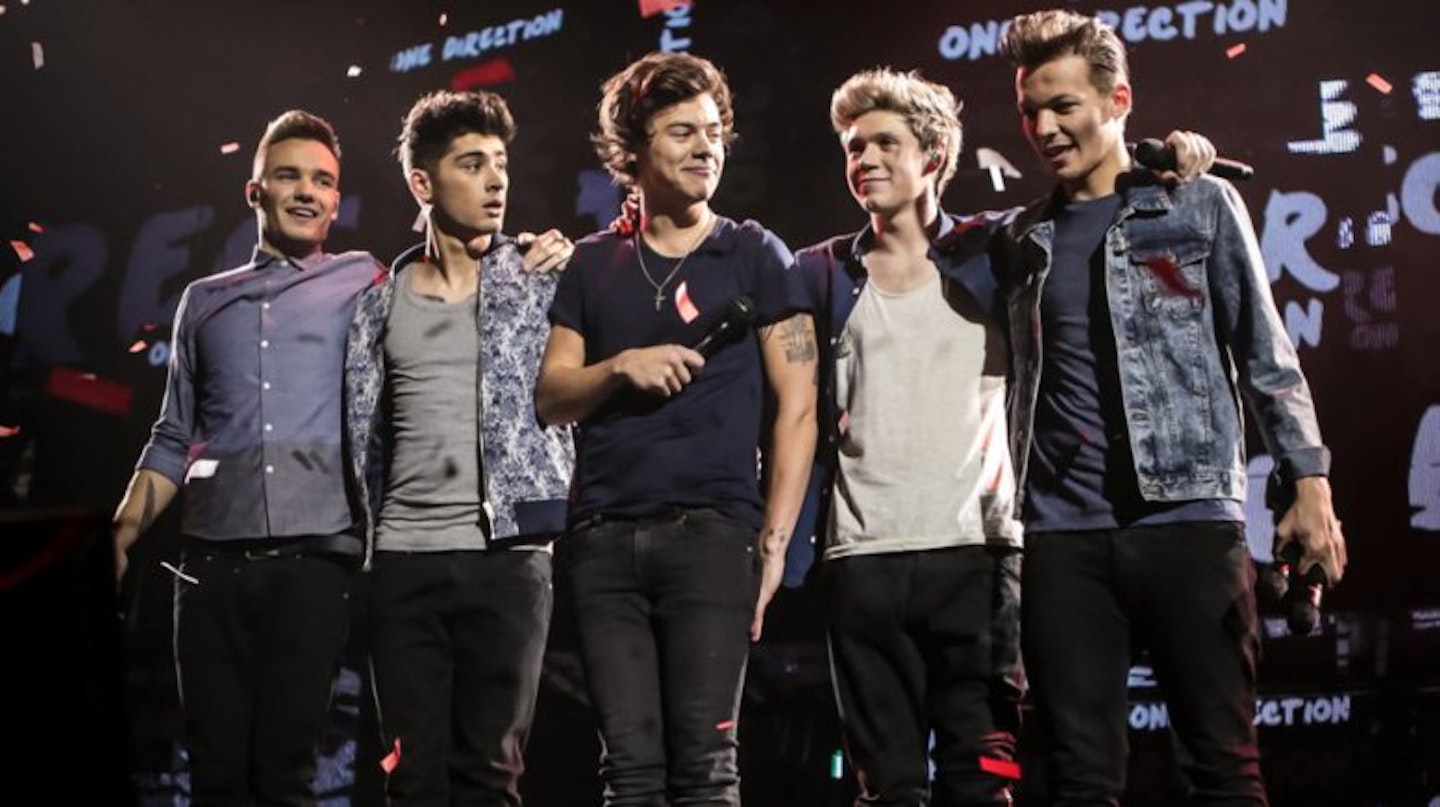 14 of 16
CREDIT: u00a9 PA Images
One Direction
They are one of the biggest bands in the world but we wouldn't have One Direction if it wasn't thanks to The X Factor. Harry, Louis, Niall, Liam and Zayn all auditioned for the show as solo artists but were later put together in a group. Despite finishing third in 2010, the band went on to achieve massive success. They went on to have five albums, four world tours and sold millions of records with hits such as 'Best Song Ever' and 'What Makes You Beautiful'. After Zayn Malik announced his departure, the band started their hiatus in January 2016 and have all gone on to release solo material.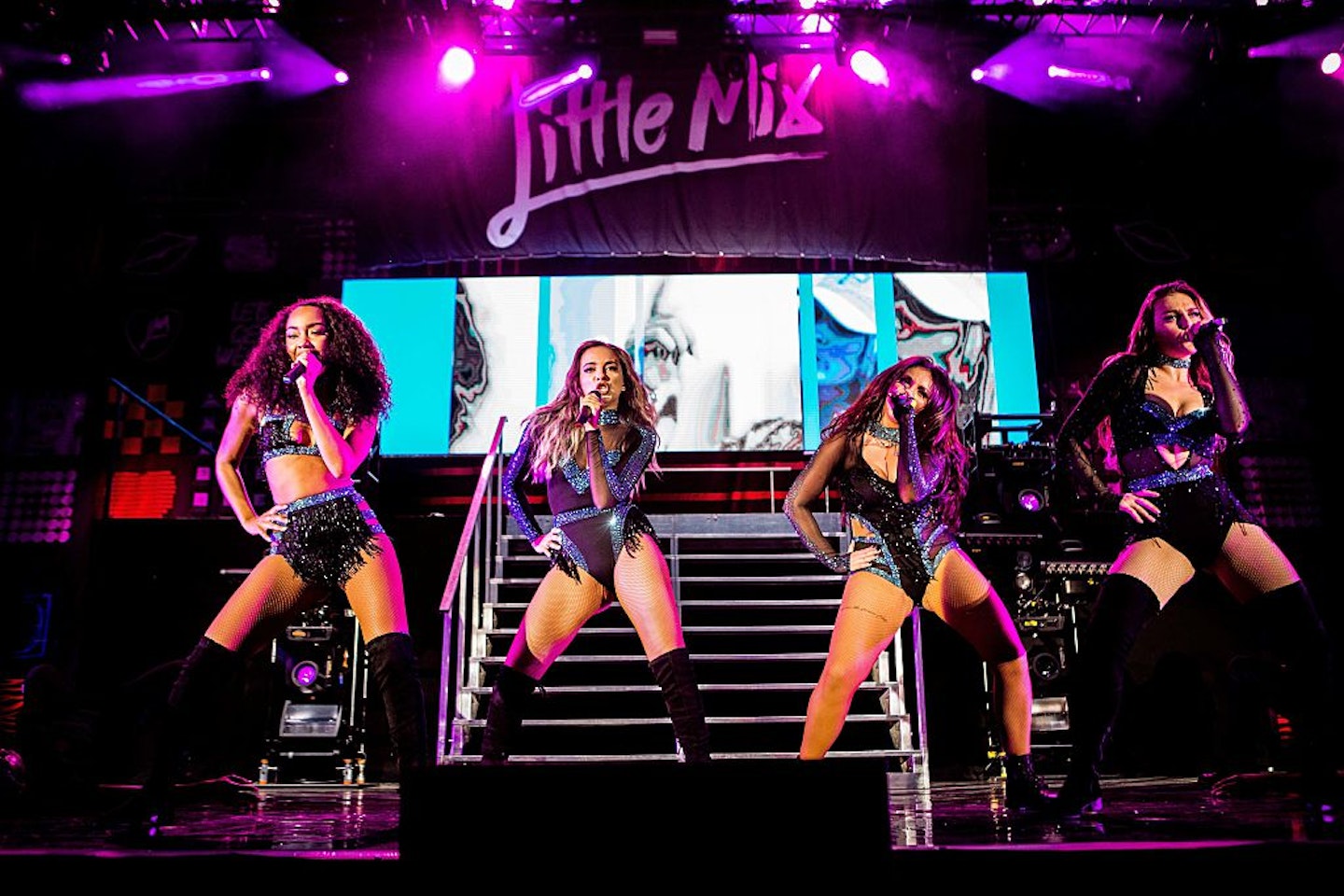 15 of 16
CREDIT: u00a9 Getty Images
Little Mix
Little Mix made history in 2011 when they became the first ever band to win The X Factor. Perrie, Jesy, Jade and Leigh-Anne released the track 'Cannonball' as their winners' single before going on to have hits such as 'Wings', 'No More Sad Songs' and 'Power'.After a number of massive sell-out tours, the band are currently working on their fifth studio album and have just finished their 'Summer Hits Tour' in the UK.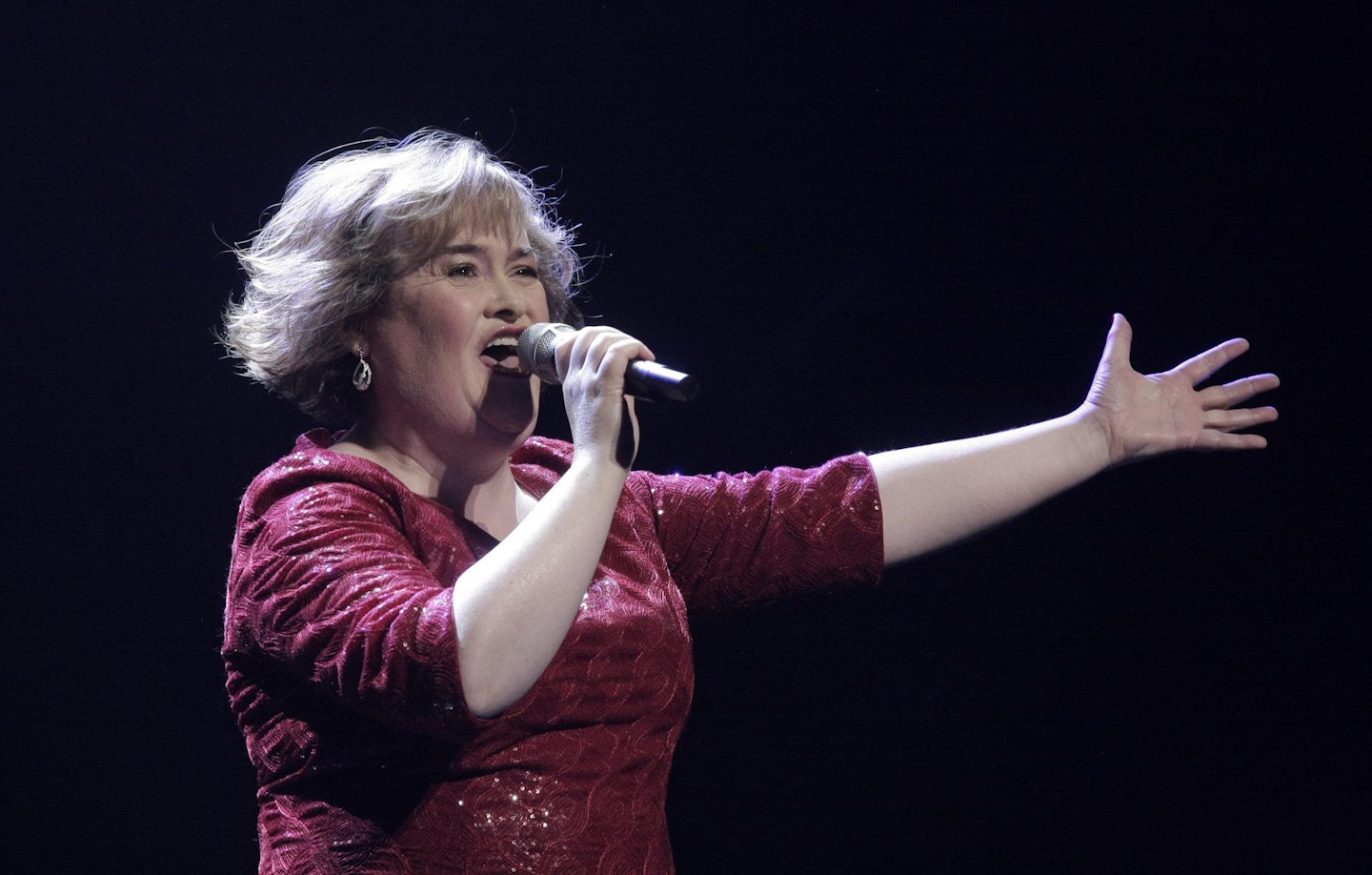 16 of 16
CREDIT: u00a9 PA Images
Susan Boyle
Susan Boyle first shot to fame when she appeared on Britain's Got Talent in 2009. After shocking audiences and the judging panel with her incredible rendition of 'I Dreamed A Dream', Susan went on to finish in second place behind Diversity. This was just the start for the Scottish singer as she went on to achieve massive success, selling millions of records worldwide.
"I've lied and told the whole world I'm OK and I'm happy. It's a lie," Britney said. "I'm traumatised. I'm not happy, I can't sleep, I'm so angry, it's insane. I'm depressed, I cry every day," adding that the way she's treated "made me feel like I was dead, that I didn't matter". And she says she cannot go on like this, adding, "I deserve to have a life. I deserve to have a two-to-three year break. I feel bullied and left out and alone. And I'm tired of feeling alone. I deserve to have the same rights as anybody by having a child and a family… All I want is to own my money, for this to end, and for my boyfriend to drive me in his f--king car." But she also wants her family – who she says "have lived off my conservatorship for 13 years" – to be punished, saying, "They should be in jail", adding, "I would like to sue my family."
She ended her moving speech by saying, "I want changes and I want changes going forward. I deserve changes. I was told I have to sit down and be evaluated again if I want to end the conservatorship. Ma'am, I didn't know I could petition the conservatorship to end it. I'm sorry for my ignorance, but I honestly didn't know that. But honestly, I don't think I owe anyone to be evaluated. I've done more than enough. I don't feel like I should even be in a room with anyone to offend me by trying to question my capacity of intelligence, whether I need to be in this stupid conservatorship or not. I've done more than enough."
After the hearing, celebrities and fans all over the world spoke about their admiration for her and demanded for her to be free. Her father Jamie would only comment through his spokesperson, saying, "Mr Spears loves his daughter and misses her very much."
But Britney wasn't done and took to her Instagram, posting a picture of a quote by Albert Einstein, which said, "If you want your children to be intelligent, read them fairy tales. If you want them to be more intelligent, read them more fairy tales."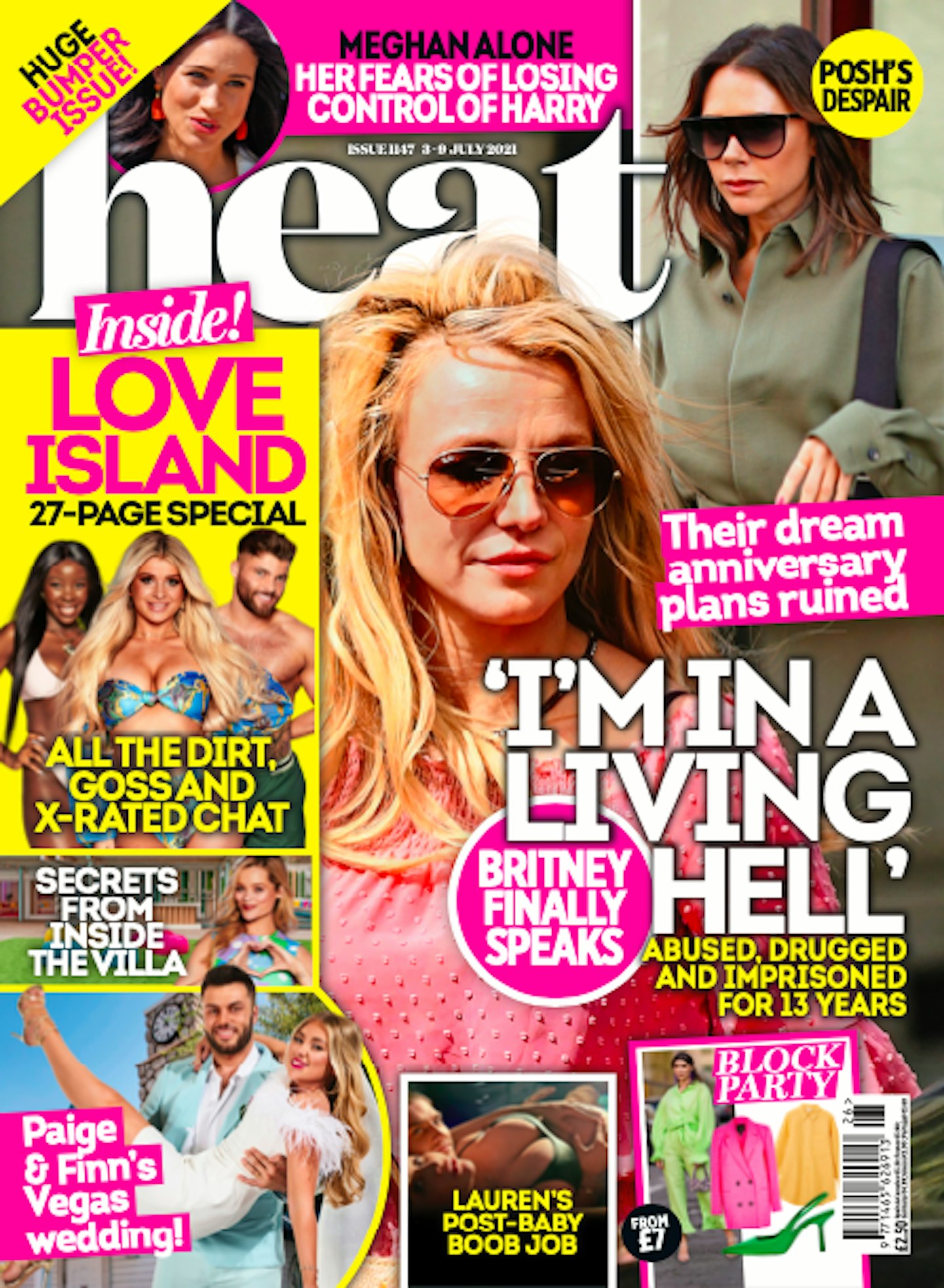 Look! More news!
She then wrote, "I just want to tell you guys a little secret… I believe, as people, we all want the fairy-tale life and by the way I've posted… my life seems to look and be pretty amazing… I think that's what we all strive for !!!! That was one of my mother's best traits… no matter how sh*tty a day was when I was younger… for the sake of me and my siblings, she always pretended like everything was OK. I'm bringing this to people's attention because I don't want people to think my life is perfect, because IT'S DEFINITELY NOT AT ALL … and if you have read anything about me in the news this week… you obviously really know now it's not!!!! I apologise for pretending like I've been OK the past two years… I did it because of my pride and I was embarrassed to share what happened to me… but honestly who doesn't want to capture their Instagram in a fun light!!!! Believe it or not, pretending that I'm OK has actually helped… so I decided to post this quote today because by golly if you're going through hell… I feel like Instagram has helped me have a cool outlet to share my presence… existence… and to simply feel like I matter despite what I was going through and hey it worked… so I've decided to start reading more fairy tales."
While experts think it's likely to be a long road to freedom for the singer – and the judge said she could only make a decision once Brit's lawyer had filed a formal petition for the conservatorship to end – hopefully she is now on the right path. #FreeBritney.
Read more in the latest issue of heat magazine – OUT NOW.