While Ashley Cole and his fiancée Sharon Canu are gearing up for their wedding this summer, an insider tells heat it's got Cheryl thinking about what could have been. Cheryl, 39, and Ashley, 42 – an iconic couple of the 2000s – were married for four years until their divorce in 2010, following multiple reports of Ashley's infidelity. And even though things ended on bad terms, it seems in her more lonely moments Cheryl sometimes still sees Ashley as "the one that got away".
"She knows it's a bit weird, but she still gets that twist in her tummy when she hears or sees anything about him," our source reveals. "So, hearing he was getting married did slightly knock her for six. It's not like she's sitting there pining over him and wanting to be with him, but it's still on her mind."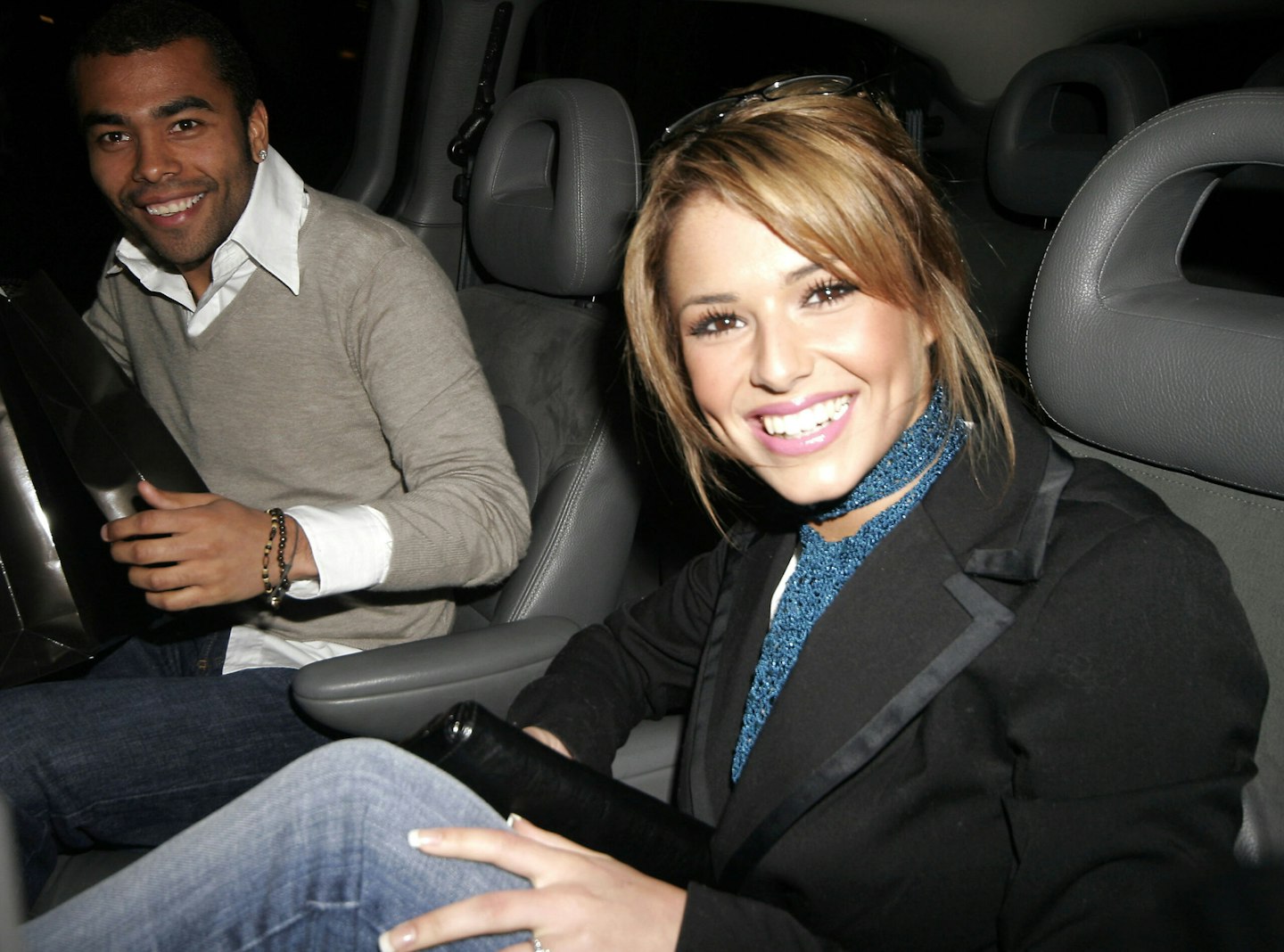 Naturally curious about her ex's wedding plans, it seems it's made the former Girls Aloud star reminisce about their own.
"She still thinks back on that day and has been looking at a lot of the old pictures – she can't help but cringe at some of them!" we're told.
Cheryl and Ashley got married in London in July 2006 and signed an exclusive magazine deal  reportedly worth over £1m. At the time, Cheryl was at peak WAG status and their wedding was a huge showbiz event – Ashley even wheeled out a dashing chrome suit for the occasion.
After her first divorce, Cheryl married Jean-Bernard Fernandez-Versini in 2014, but the marriage ended two years later. She then began dating former One Direction star Liam Payne – with whom she had son Bear, now five – but that relationship also lasted just two years. After splitting from Liam, Cheryl kept away from the spotlight for a while to focus on her son. And with all that time to reflect on her romantic history, and her marriage to Ashley in particular, the insider shares that she often wishes she could do things differently.
"She talks about how she finds herself wishing she could go back in time. It ended horribly with Ashley, but when things were good, they were great," our insider explains. With their relationship constantly hitting the headlines, it was chaotic at times, but Cheryl puts a lot of that down to their youth and inexperience.
"They were both thrown in at the deep end with a lot going on – more than they could both handle. She was always on the road with Girls Aloud, him with Chelsea FC. They thought they had a happily ever after, but then it came crashing down."
Although Cheryl – who is currently playing Jenny in 2:22: A Ghost Story, a surprise West End career pivot – has been single for a while, there's only one man she truly wants in her life at the moment.
The source explains, "While she wonders what might have been if she and Ashley had stayed happily married, that would mean no Bear, and as far as she's concerned, that little guy is her soulmate. He is her purpose in life."