We all know how much Coleen Rooney adores her four boys, but she's also admitted that having a baby girl would "complete the family". And, as she turns 37, the WAG has told friends she's wondering if this could be her last chance to try for a fifth child. But with husband Wayne still living 3,500 miles away in Washington DC, adding to their already-sizeable family may not be straightforward.
"To be honest, she's feeling a little panicked and anxious about turning 37," says an insider close to Coleen, who's mum to Kai, 13, Klay, nine, Kit, seven, and five-year-old Cass.
"She can't help feeling like she's up against a clock and has to make a decision now before it's too late. The truth is, she's never stopped thinking about having another baby and always said she wanted a girl. She used to joke that she wasn't going to stop until she got one, but she's also aware of how much she has on her plate with four very energetic and rowdy boys.
"She knows it could be really disruptive and definitely tricky with Wayne committed to the US for the next two years. If they did decide to try for another, there would be a lot of logistics involved and then he might not around that much for the early days. She knows it wouldn't be sensible, but she misses the baby stage and gets a bit emotional talking about how big her boys are getting."
Last week, Coleen was pictured enjoying a child-free night out for her birthday in Washington DC with Wayne, also 37. The former England captain is currently living in the US capital as he manages DC United. The pair watched a Lewis Capaldi concert, later posing with the 26-year-old singer backstage.
Coleen called it an "amazing birthday," adding, "Thanks for a great night @lewiscapaldi. Thanks for the birthday wishes everyone." Wayne also shared the love, posting a picture of his childhood sweetheart with their four boys and writing, "Happy birthday to my wife and the best mum to our kids." In the following days, Coleen shared Insta Stories of the kids, showing her younger two enjoying a water taxi on the Potomac River, and later adding a shot of them ready for a swim, adding the caption, "I heart you soooo much".
Our insiders say Coleen had a great trip, but it's also left her confused.
"Yes, she had the time of her life on her birthday, but she can't help feeling out of sorts," says the insider.
"She spent the week before haunted by this feeling that her dreams could pass her by in a flash. Of course, being a mum of four boys is a full-time job, but there's a part of her that feels like she never got a chance to work on her own interests, like fashion and interiors. She was considering some opportunities a couple of years ago but then the trial took over."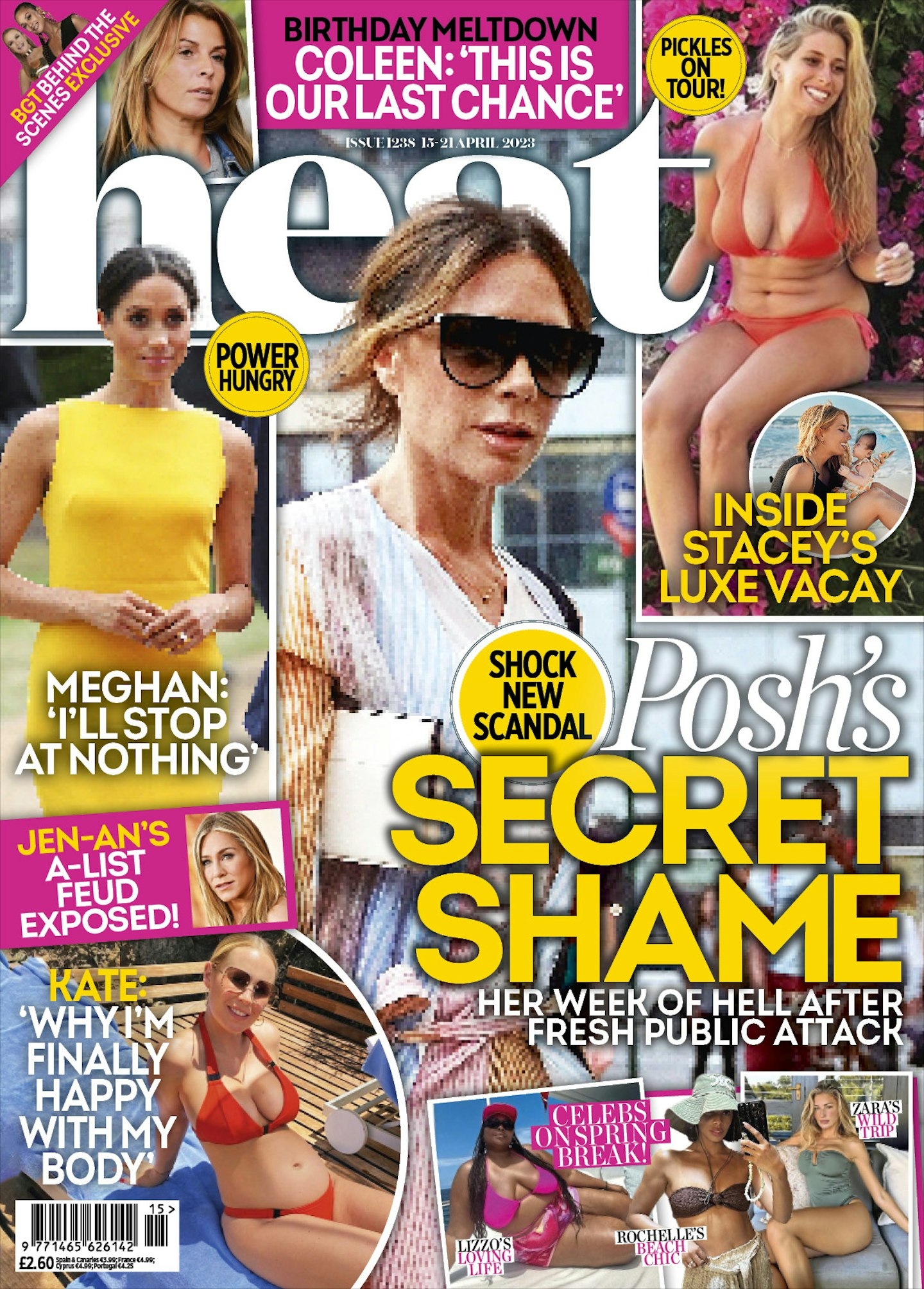 As heat has previously told you, the star's had a busy couple of years as she fought a libel case brought by her WAG rival Rebekah Vardy. Our source continues, "The Wagatha trial sucked Coleen into a vortex of drama. She got so caught up in the stress, she never had a chance to focus on anything else. Sure, it did give her purpose and a challenge, which was great for her confidence. She probably never would've had the confidence to consider property development or investment if she hadn't won her case.
"When she thinks ahead to 40, she wants there to be something big to show for it. Whether that's a more established career or a new baby, who knows?"
WATCH: 'You're A Weasel!': Love Island's Ron & Lana Play Mr & Mrs